2020 has been a year for the books, literally. Nothing has gone according to plan, and for many people- Christmastime will be no different. Many families are having to have very small intimate gatherings with just close family, and while I know so many people will miss the rest of their loved ones and those memories, I have a fun way to still make that time as special as possible!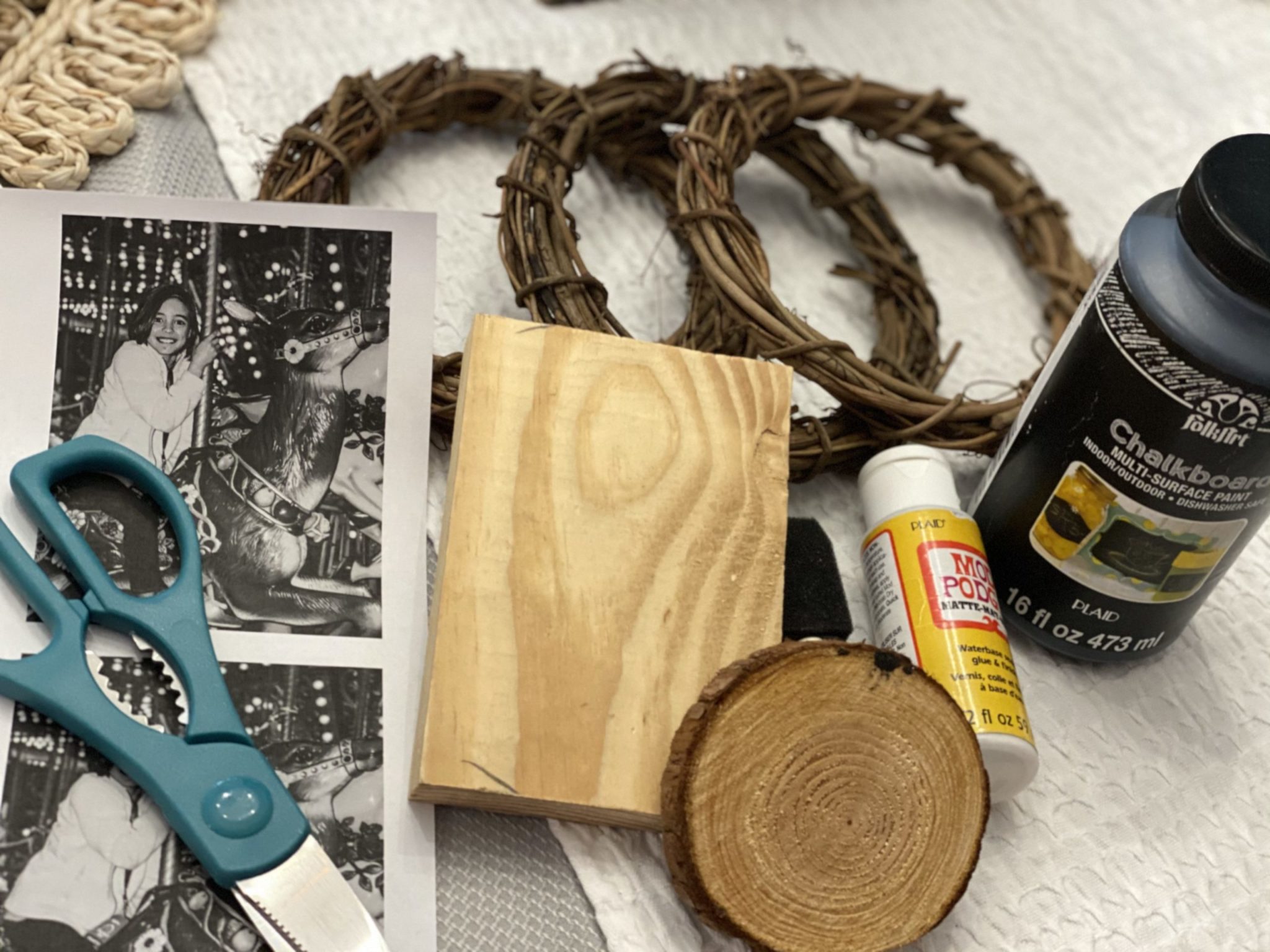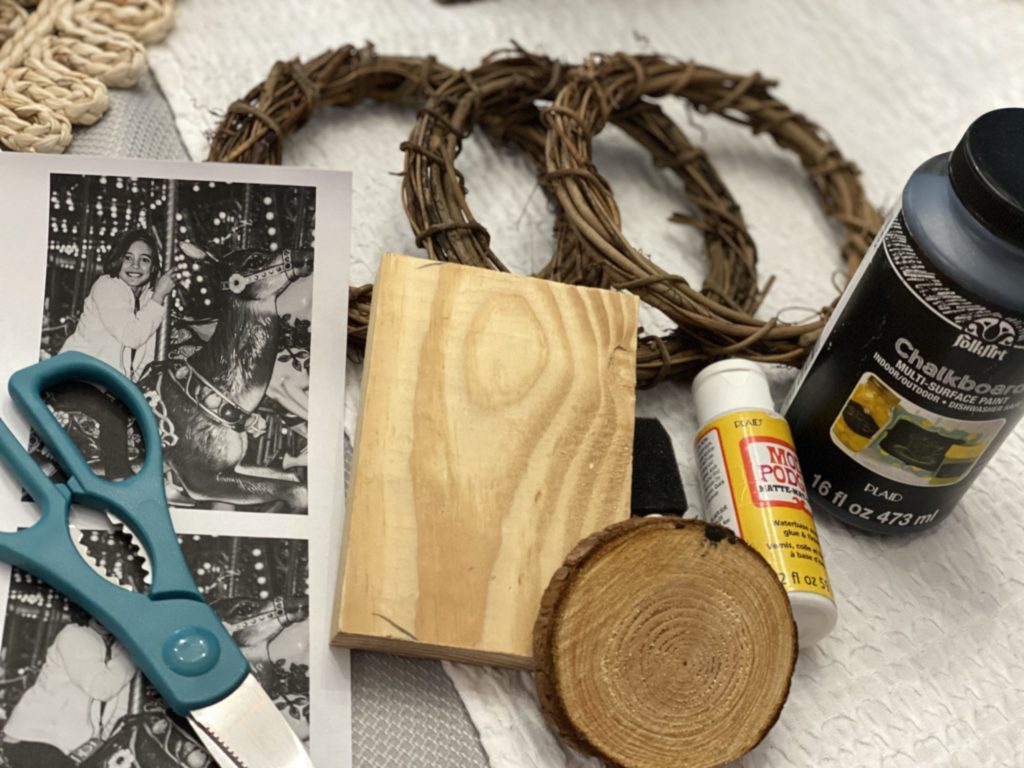 Although 2020 has been filled with much heartache and pain for many, it has also been filled with lots of good times too. There is no doubt that when we each look back on this year, we can see God's goodness throughout. This table setting is meant to bring those good times to life and bring a smile as you sit down for your family dinner.
SUPPLIES NEEDED: *affiliate links used for convenience at zero extra cost to anyone*
Black chalkboard paint (I love the Folkart brand by Plaid) 
Paint brush*for your paint and modpodge

Wood Slices *these are from Amazon*

Mini grapevine wreath (mine are from Hobby Lobby)

Ribbon of your choice

Printer and regular paper to print picture

Small board for your picture (I used scrap wood from home)

Embellishments for your ornament. (I used greenery from a Goodwill wreath and a red berry from my craft stash)

Hot glue gun

Twine

When thinking of a small setting for this year, I tried to think of the best way I knew to bring a smile to each person's face as they sat down at the table. What was ONE happy memory from this year that they can have to take with them in physical form for years to come?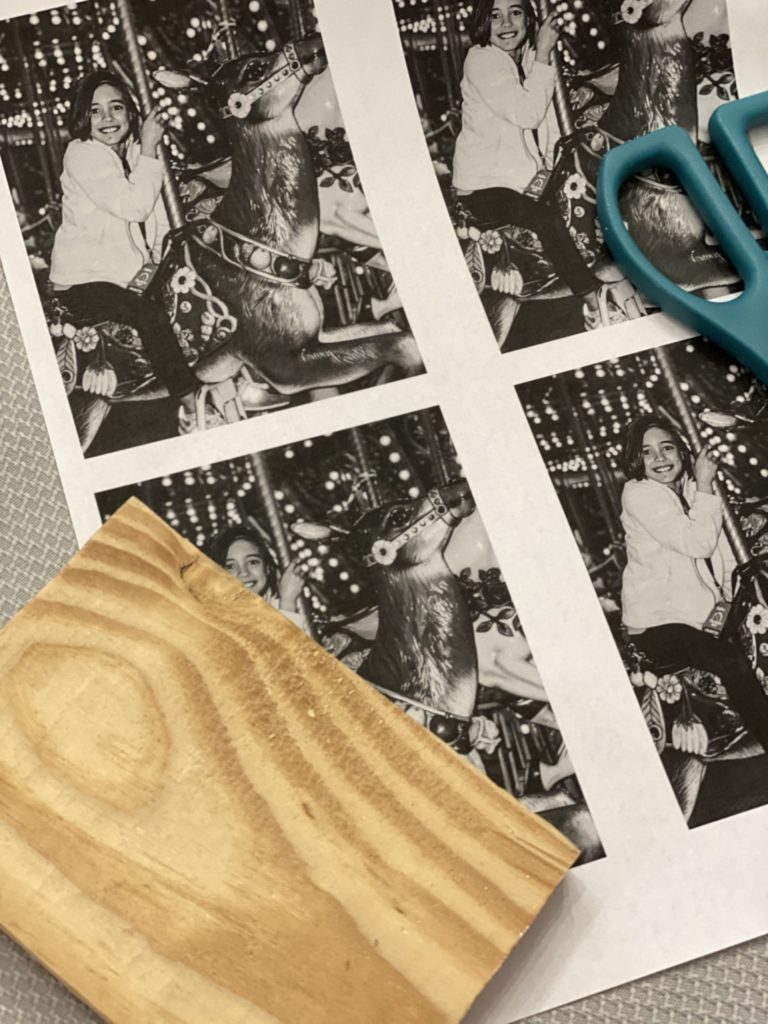 That is where the idea for the ornament came into play. I found a picture of each family member from THIS year that showcased a happy memory, printed it off on my normal ink jet printer..and I simply mod podged it onto a scrap wood board from my scrap pile. 
To make it an "ornament", I glued some twine to the back so it would hang on the tree! Super easy.
I went ahead and distressed the edges to give it a more cohesive, finished look…because I just always like to do that.
To add a little extra festiveness to the table setting, I took a wood slice (store bought or from the woods) and simply painted some black chalkboard paint onto the center. Once that was dry, I went ahead and wrote the name of each family member onto the center with chalk. I AM NOT GREAT at writing with chalk…LOL so let's not get too caught up on that part.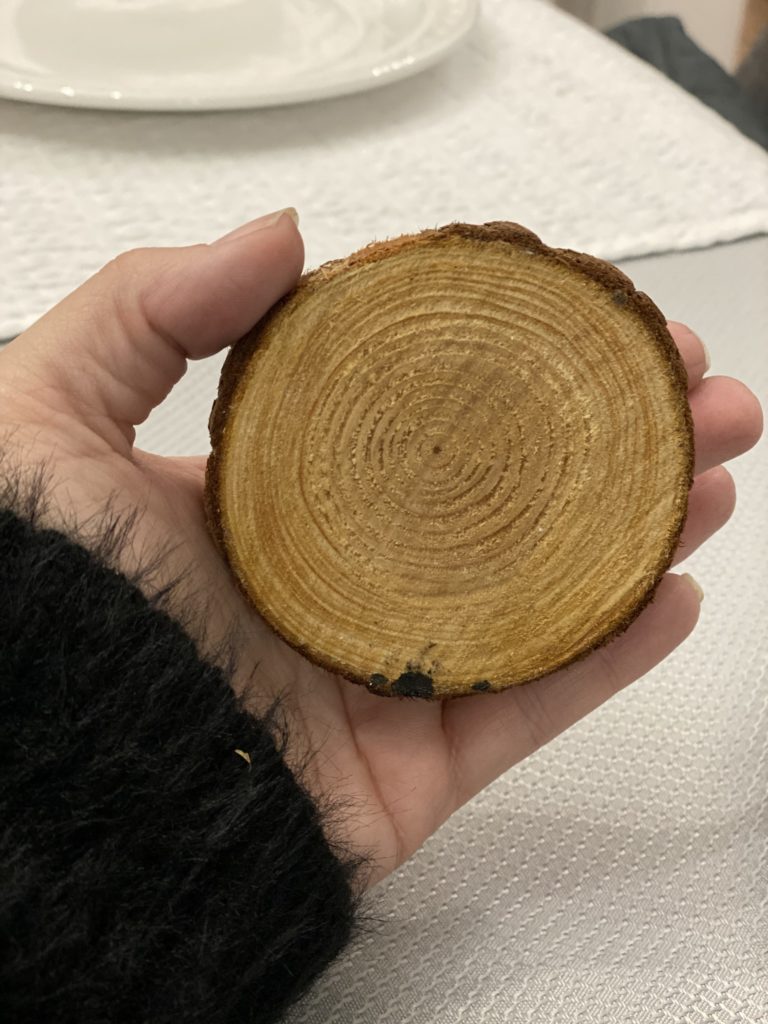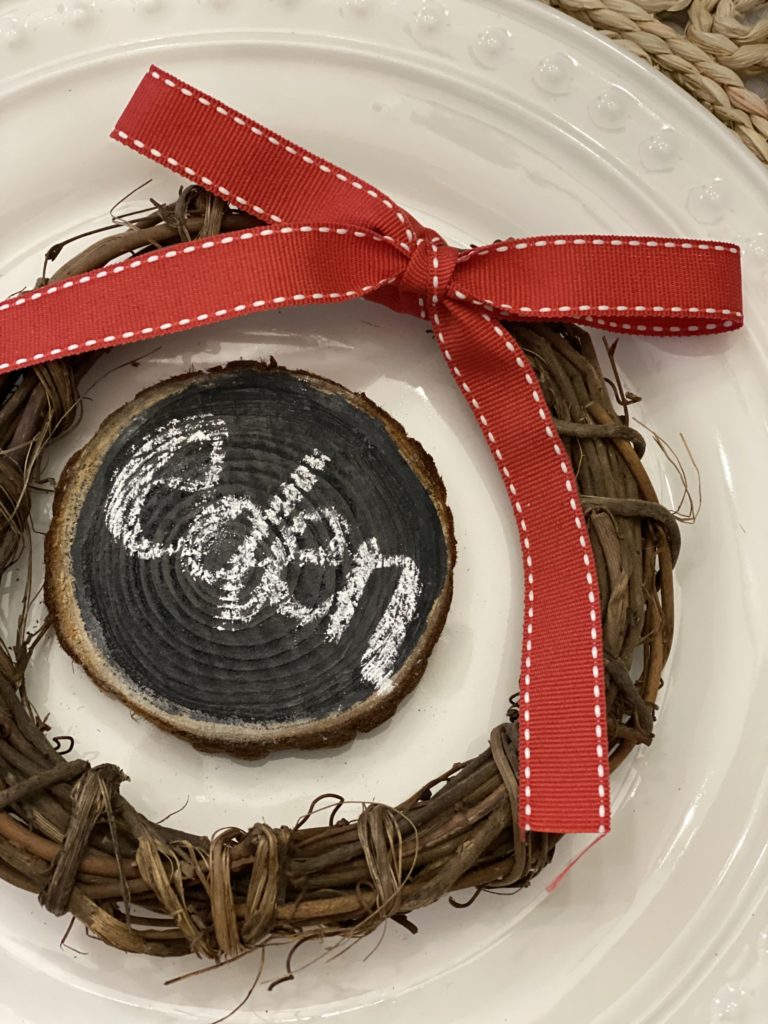 The little grapevine wreaths that I used for each setting were from Hobby Lobby. They came in a set of 4, and they were 50% off of $5.99! WHAT A DEAL! They looked so cute in the center of a plate with a bow! That little wood slice in the center just set it off. 
There is absolutely NOTHING over the top with this table setting, but there is a lot of meaning and love…and special memories of a year that may have been less than desirable but still full of goodness and love!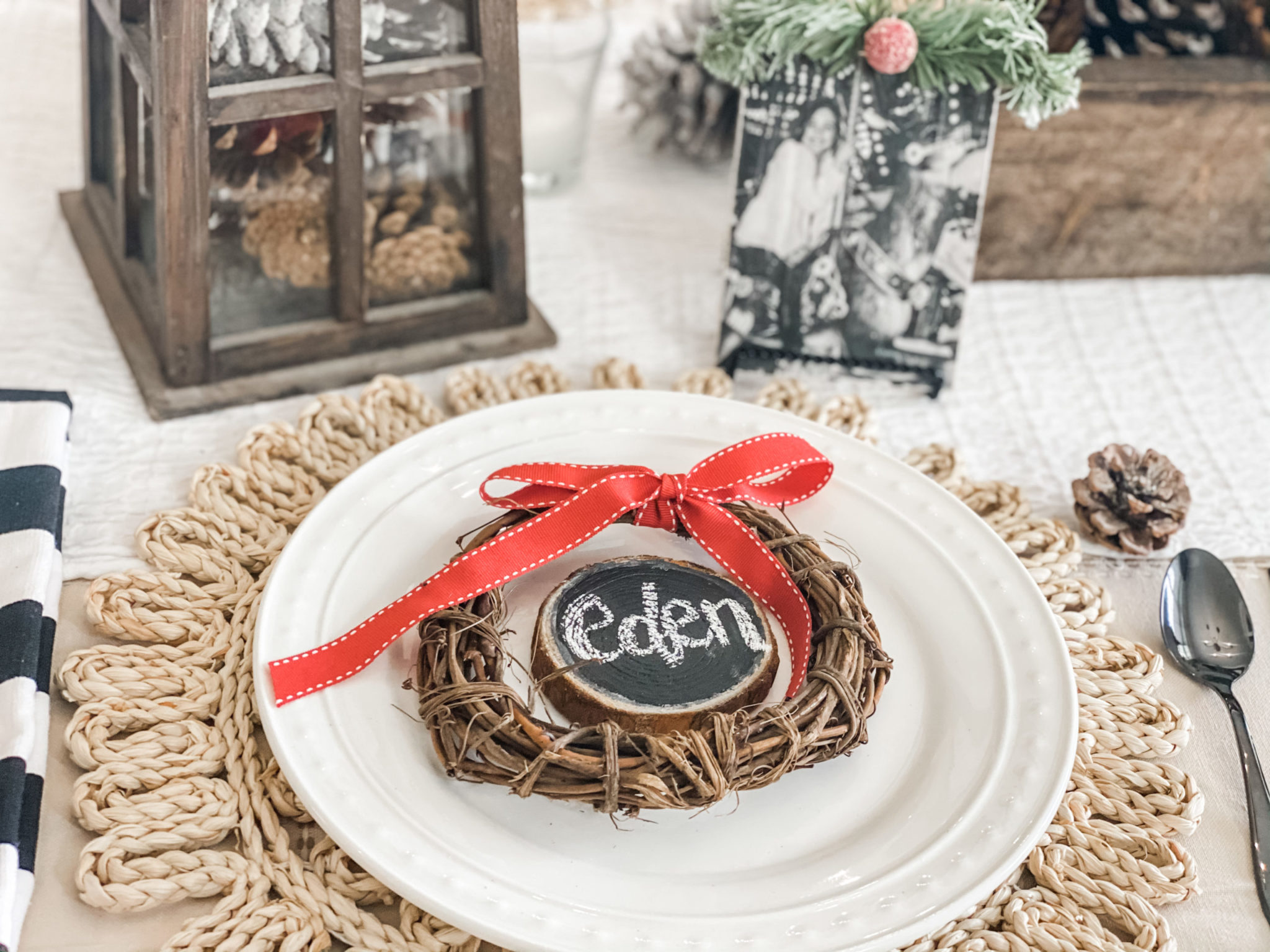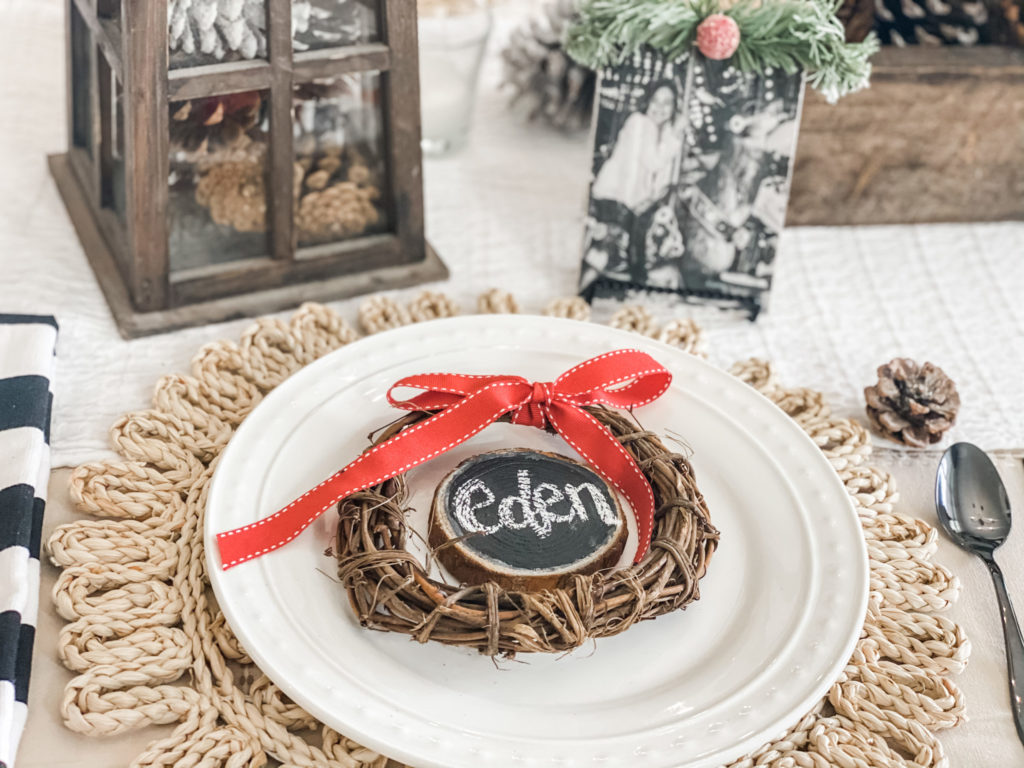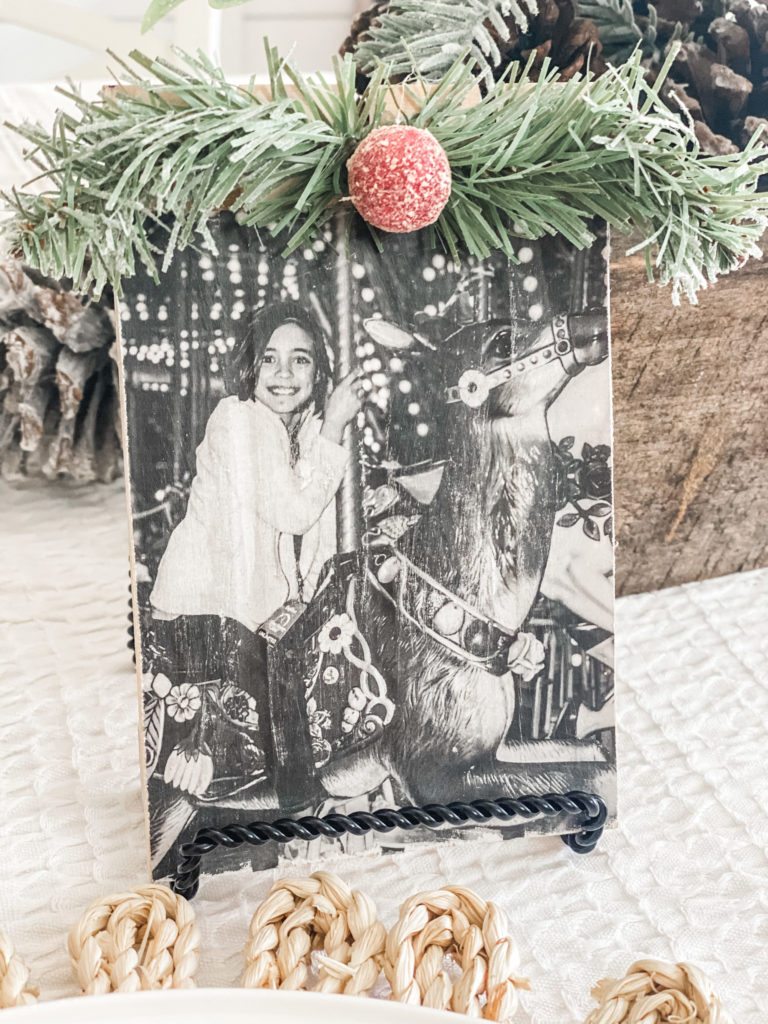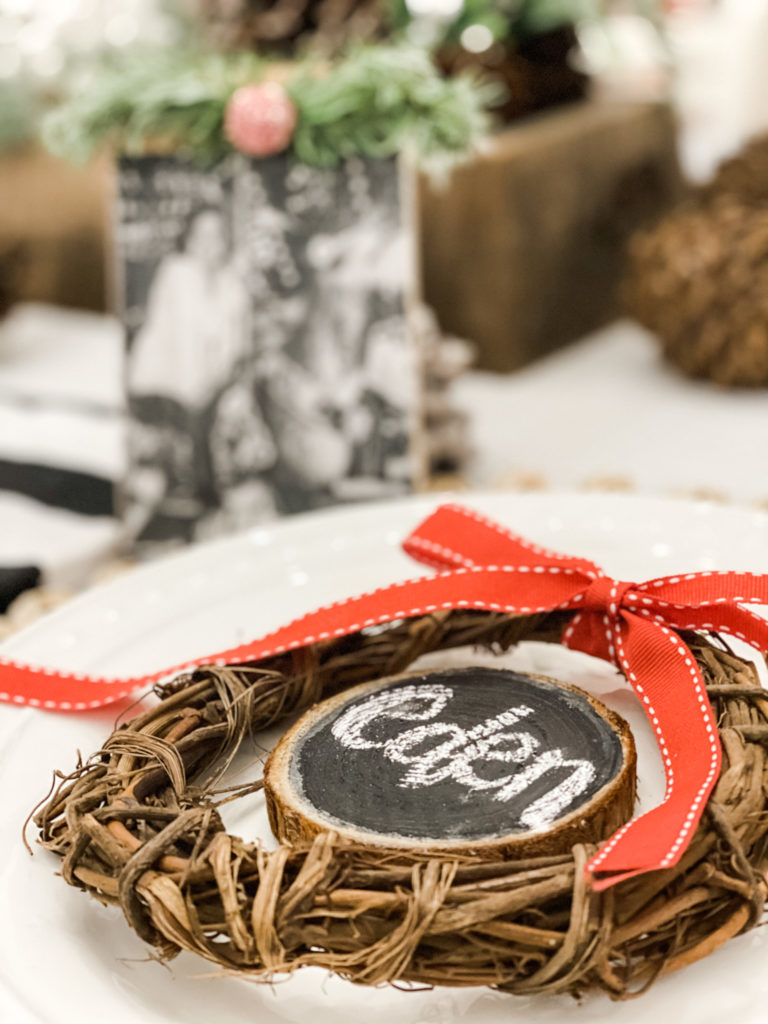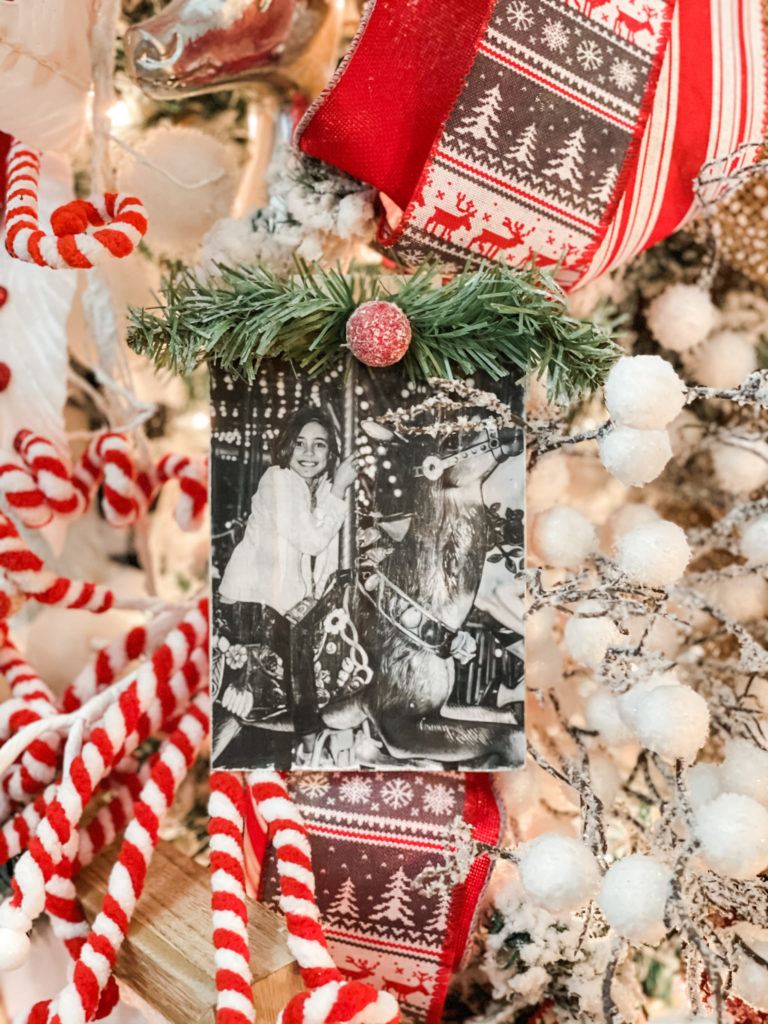 PIN FOR LATER!