Y'all already know how I feel about the decorations at the Dollar Tree! They have REALLY
stepped up their game at our local store. I LOVE to pop in and see what treasures I can find
there!

As usual, when I find something I love, but that might not work with my decor, I'm on high alert
for what I can do to make the simple changes that make me do my happy dance! LOL!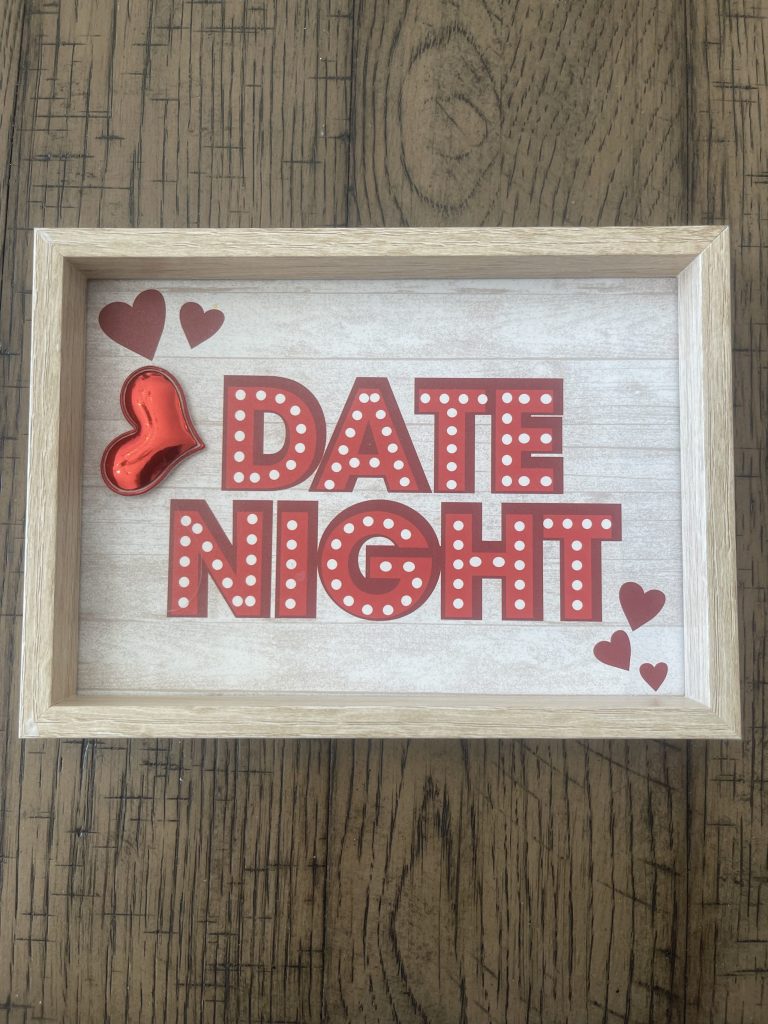 I found this Date Night sign while perusing the Valentine aisle- our Dollar Tree prices have not
changed so it was only $1- and I saw lots of potential! Is it adorable as is?? ABSOLUTELY. But
it just wasn't quite my style. Let's face it, friends. When you're talking about a couple of
working parents with busy kiddos, the date nights are few and far between! Am I right??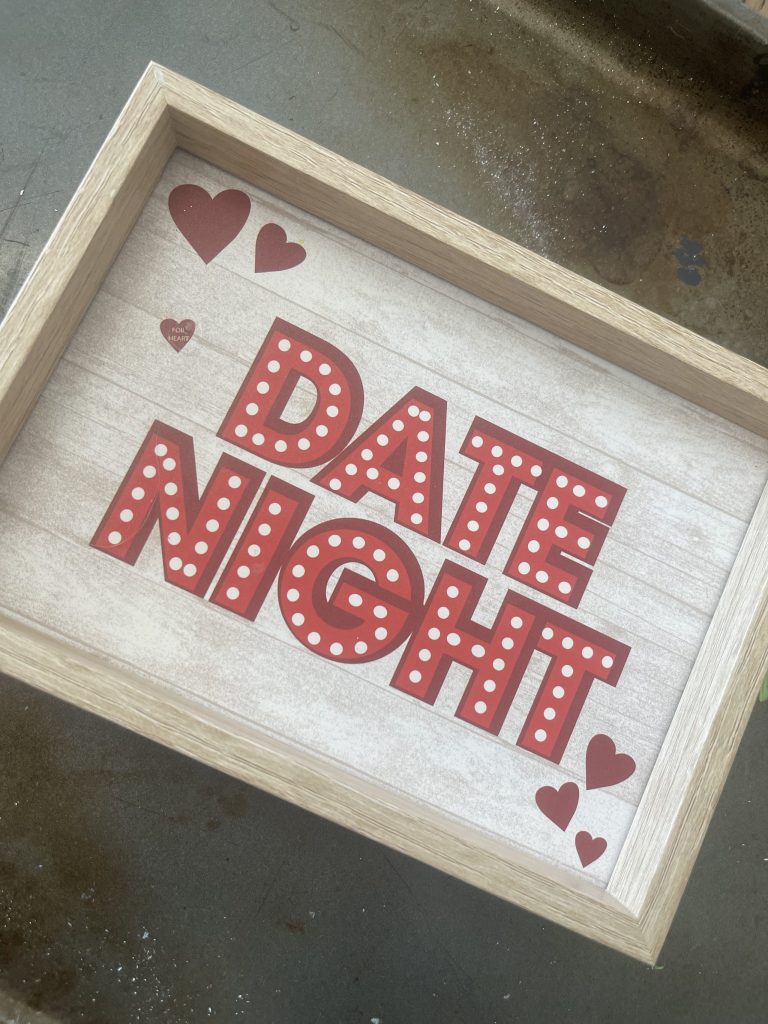 I knew I wanted to change the entire background inside the frame so I needed a flat surface to
work with. I popped that 3D heart off without any trouble at all. I set it aside because it's super
cute and I can use it on another project!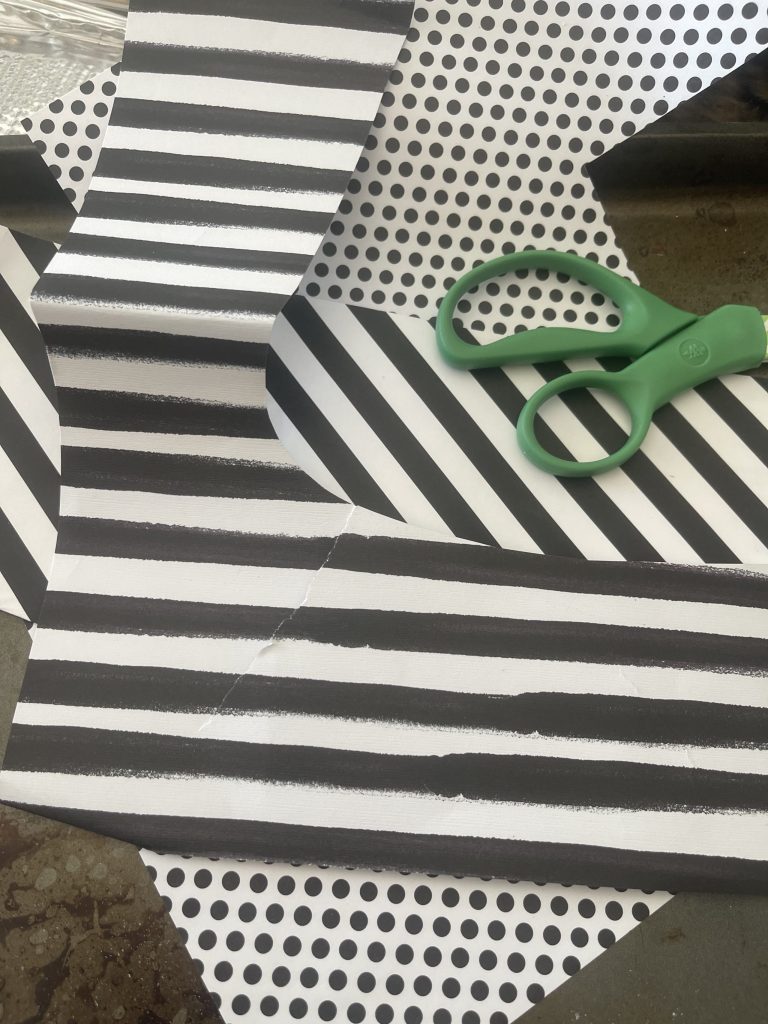 I took some scrapbook paper from my stash and did a little paper piecing to cover up the date night background. I used Modge Podge to adhere the paper pieces. You already KNOW I chose a bold black and white stripe! I love the contrast it brings to the table!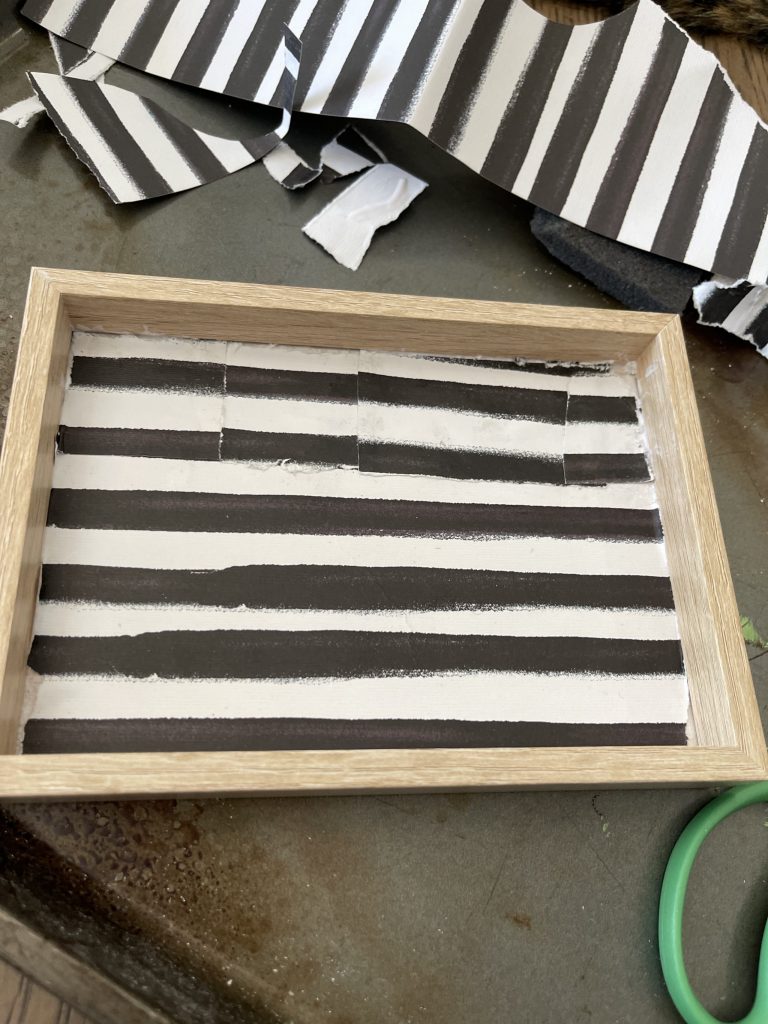 Now I needed to embellish the background and choose the theme! I knew I'd be using hearts, but what else?? XOXO of course! We may not always get our date night scheduled, but surely there's time for some XOXO! LOL!
So I took another black and white patterned paper- polka dots this time (surprise!)- and cut out some hearts. You can absolutely use your Cricut for this, or even some cute stickers! I just freehanded them and cut them out. Y'all know I like to keep it simple!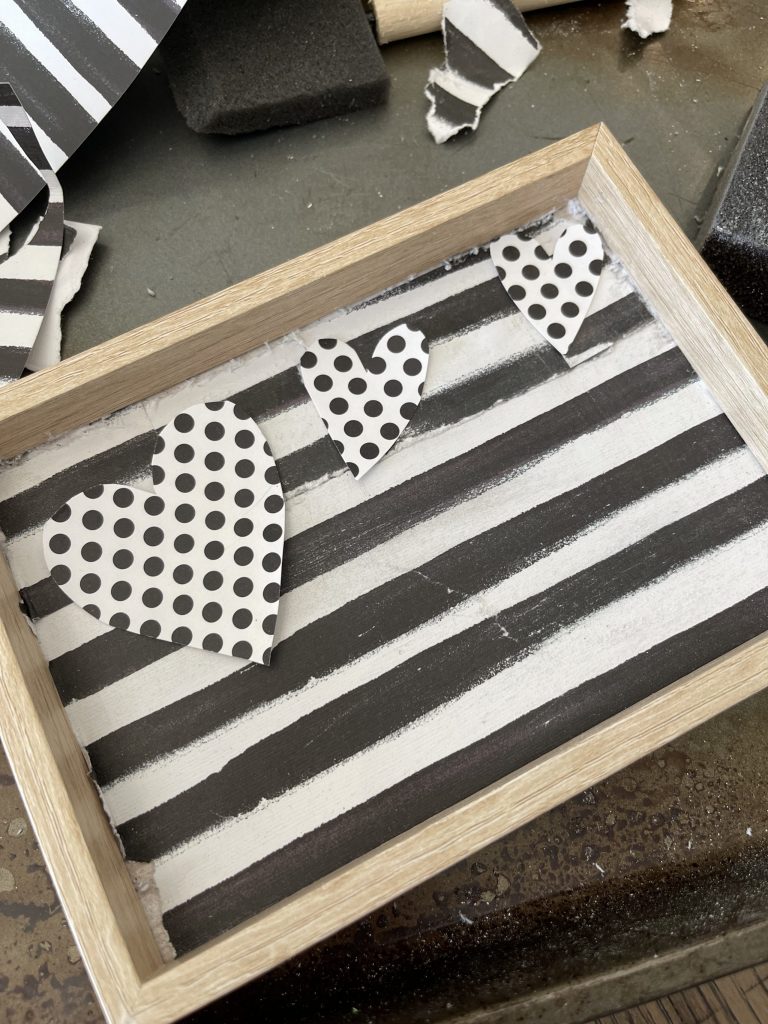 Next I picked a pink pattern scrapbook paper from my stash for the letters. I just wrote out the XOXO- those letters are super easy to freehand!- and I cut them out with my scissors.I used my trusty Modge Podge to adhere everything down.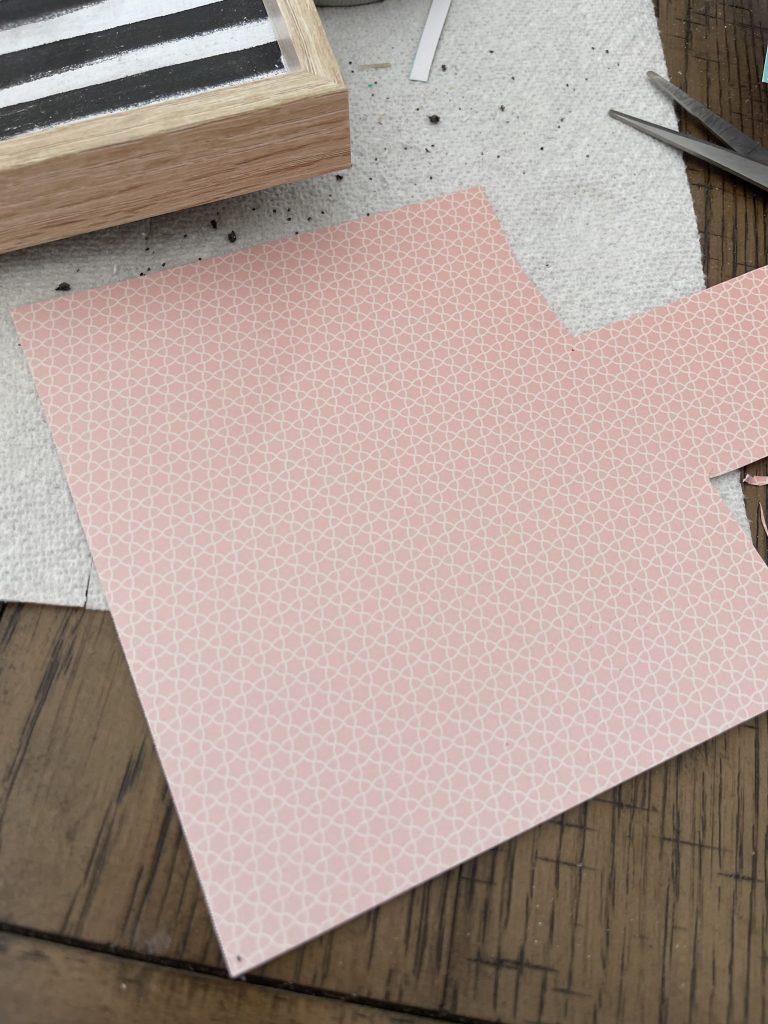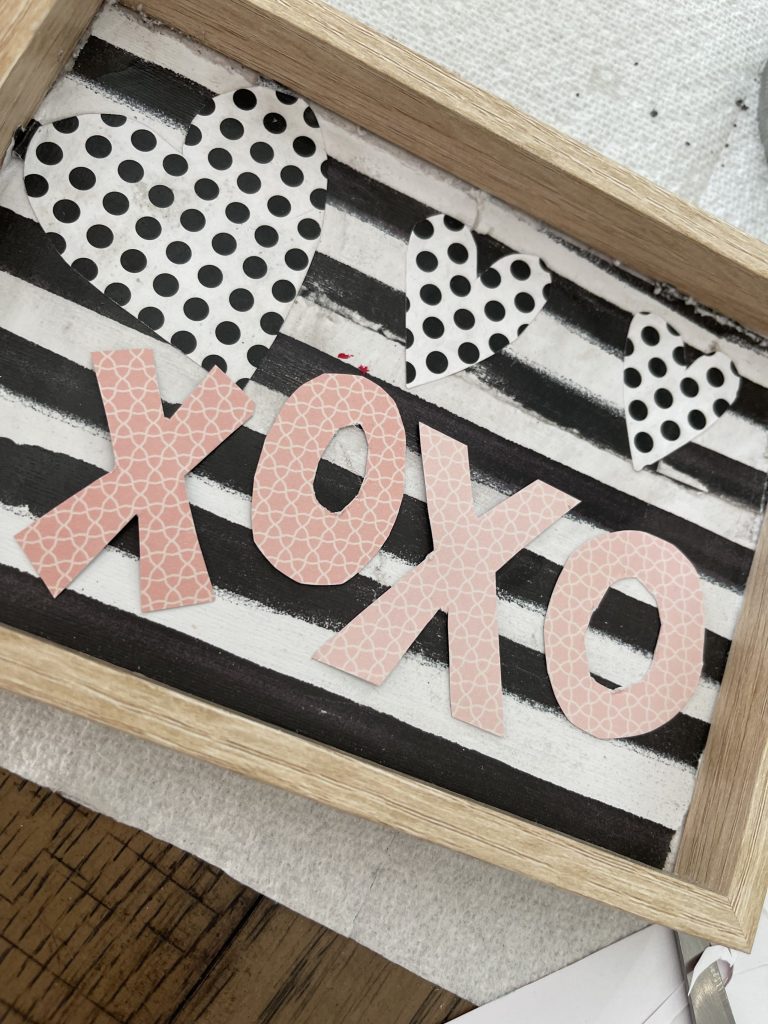 Annnnnd VOILA! There we have it, friends! Another super cute, super easy Valentines sign! How cute would this be on a shelf or in your built ins, or even on a layered tray with your other pretties?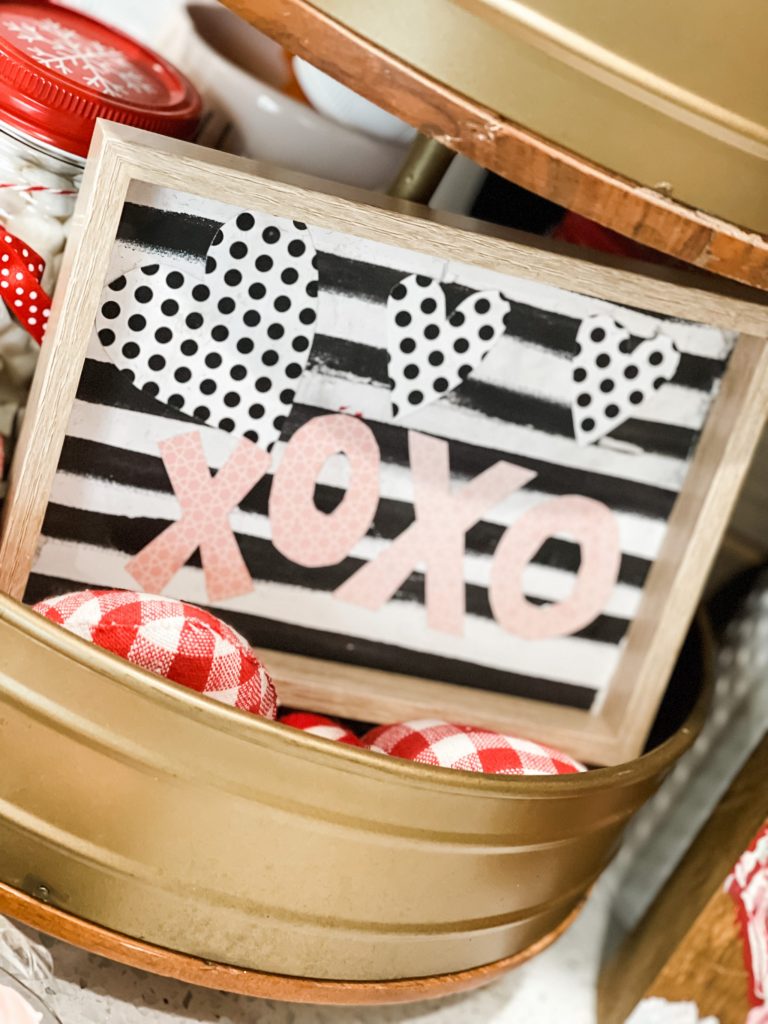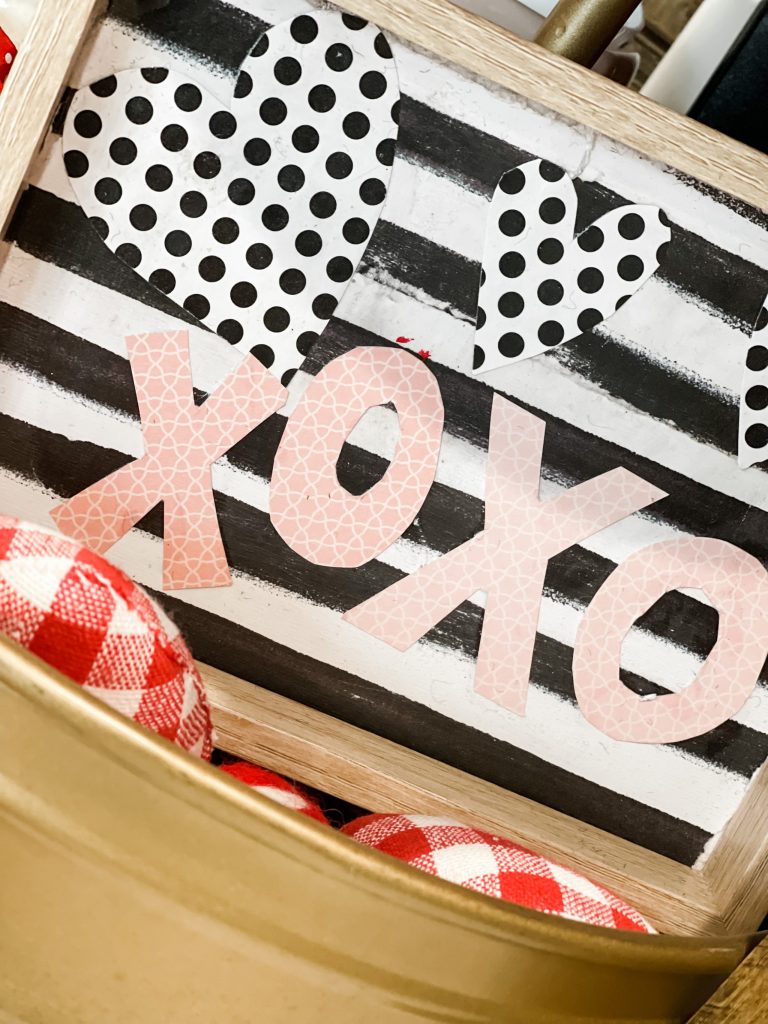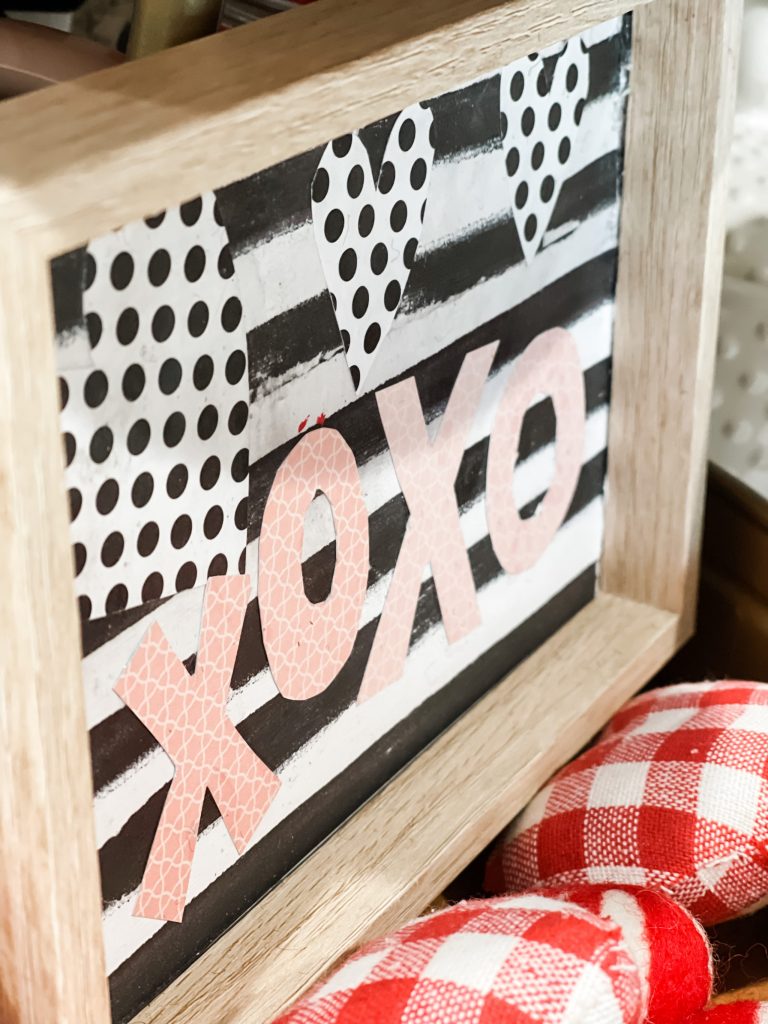 I'm so glad you stopped by for a little crafting fun today! See you soon with more fun projects!  Oh, and also… XOXO! 
Be sure to FOLLOW ON INSTAGRAM!