If I have said it once, I have said it 1000 times! Don't sleep on BIG LOTS for decor! It is always killin' it! I checked out their Valentine decor a couple of days ago, and I wanted to share with y'all what I found!
Here are several pictures of the things I saw! Of course, I only bought a few things, but it was hard to contain myself!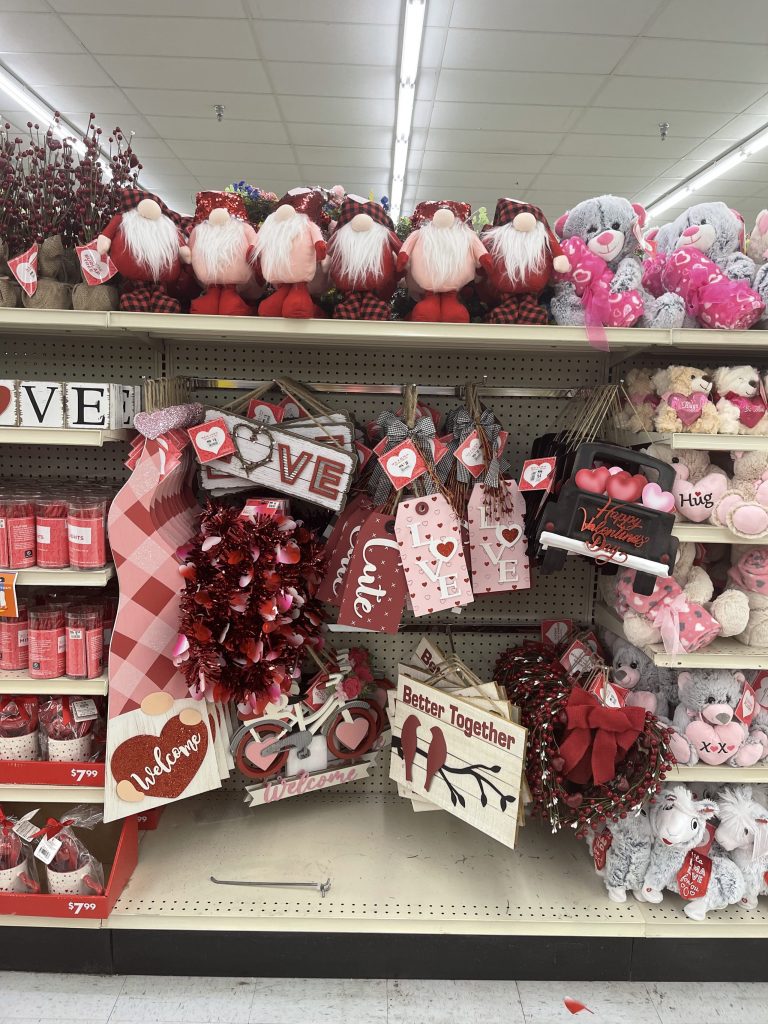 This tall wooden gnome was soooo cute! I did get me one! It has an easel back so that it can stand! I am excited to share this one for sure.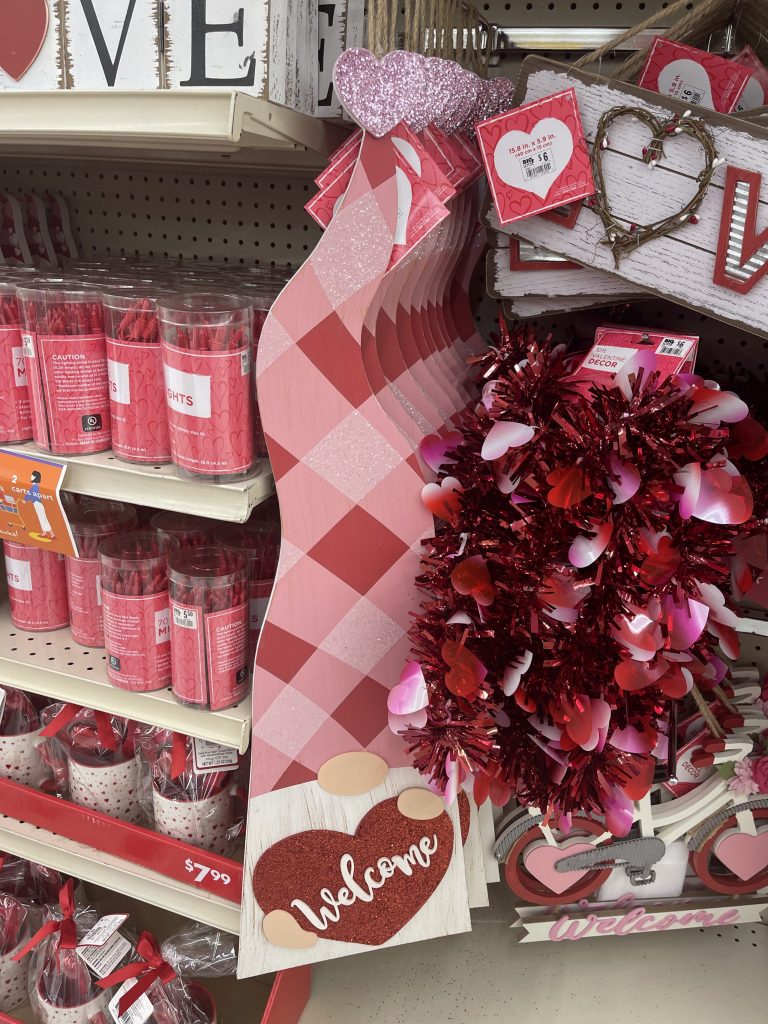 These large tags were ADORABLE and could be diy'd to make them your own!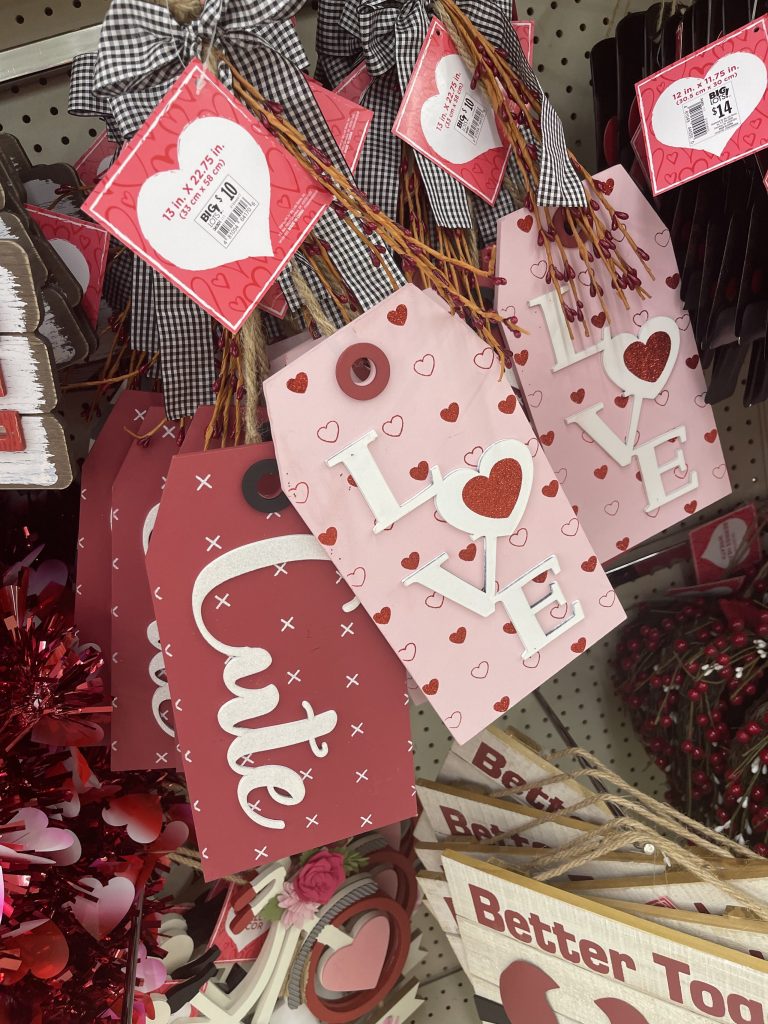 Y'all…THIS BIKE!!!! How adorable??? I did grab this one! Hopefully I can make it my own soon and share it with ya!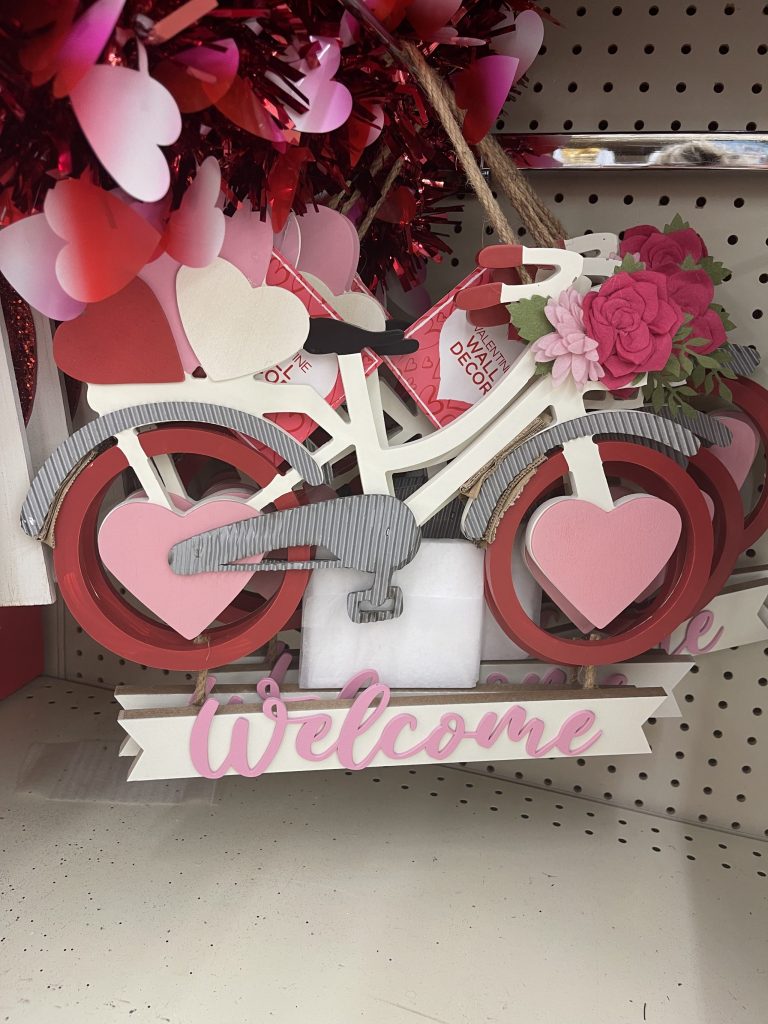 More gnomes….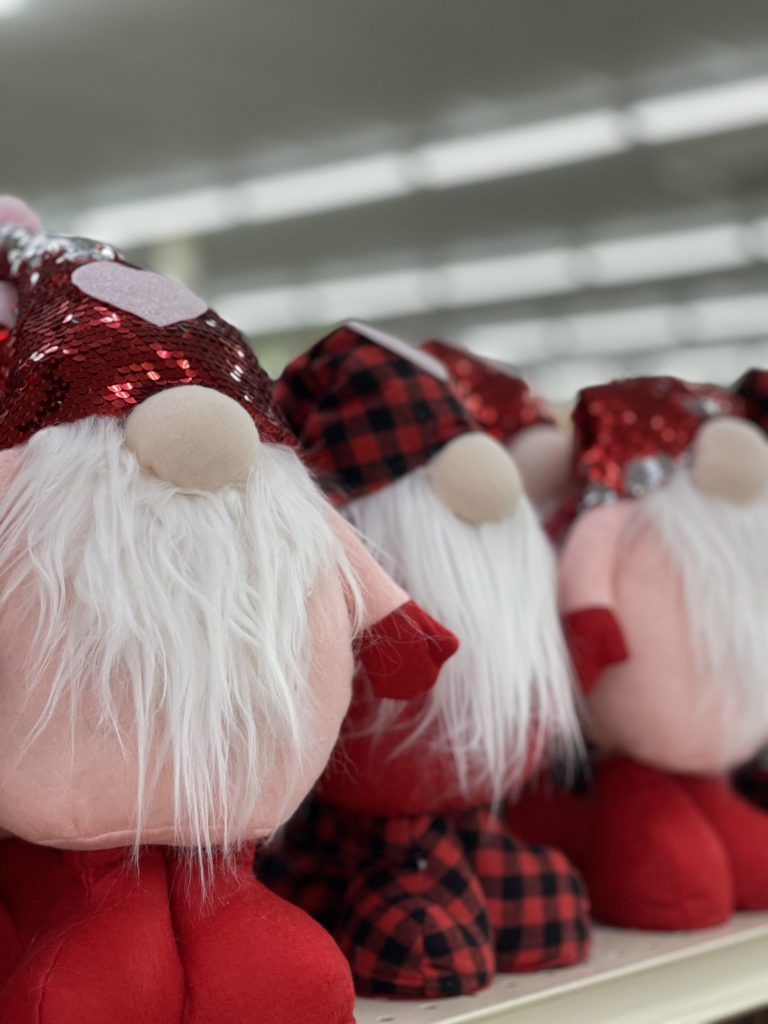 This love sign was so cute, and it folds up! I got it too!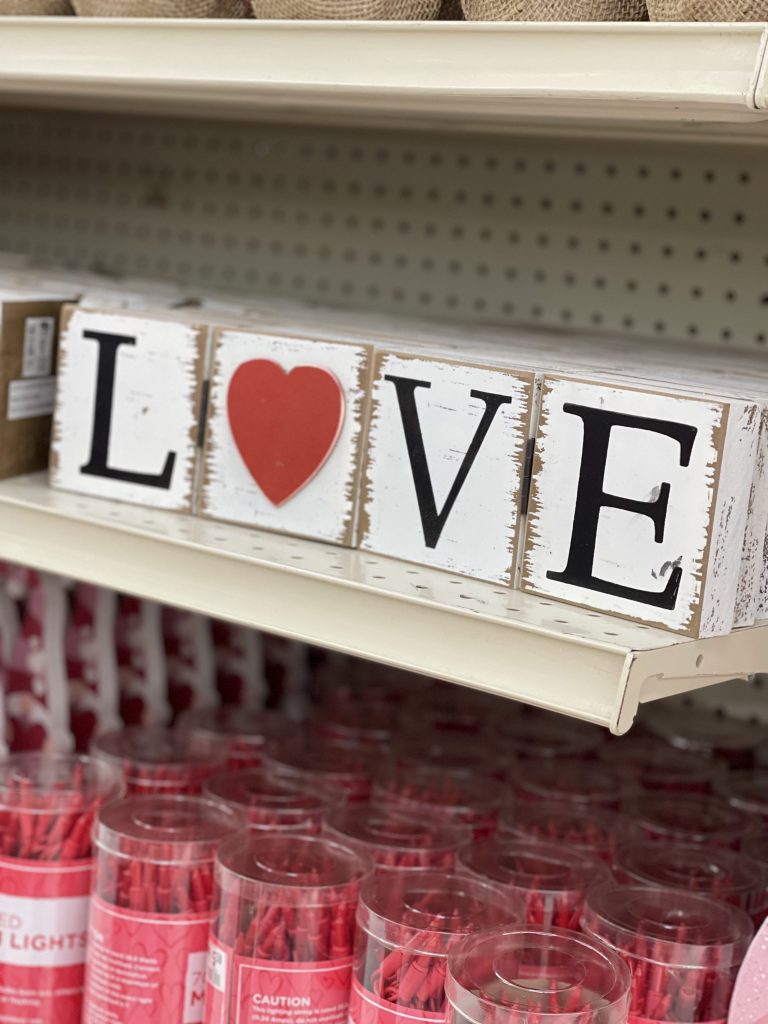 Another cute LOVE sign…and yes, I grabbed it too…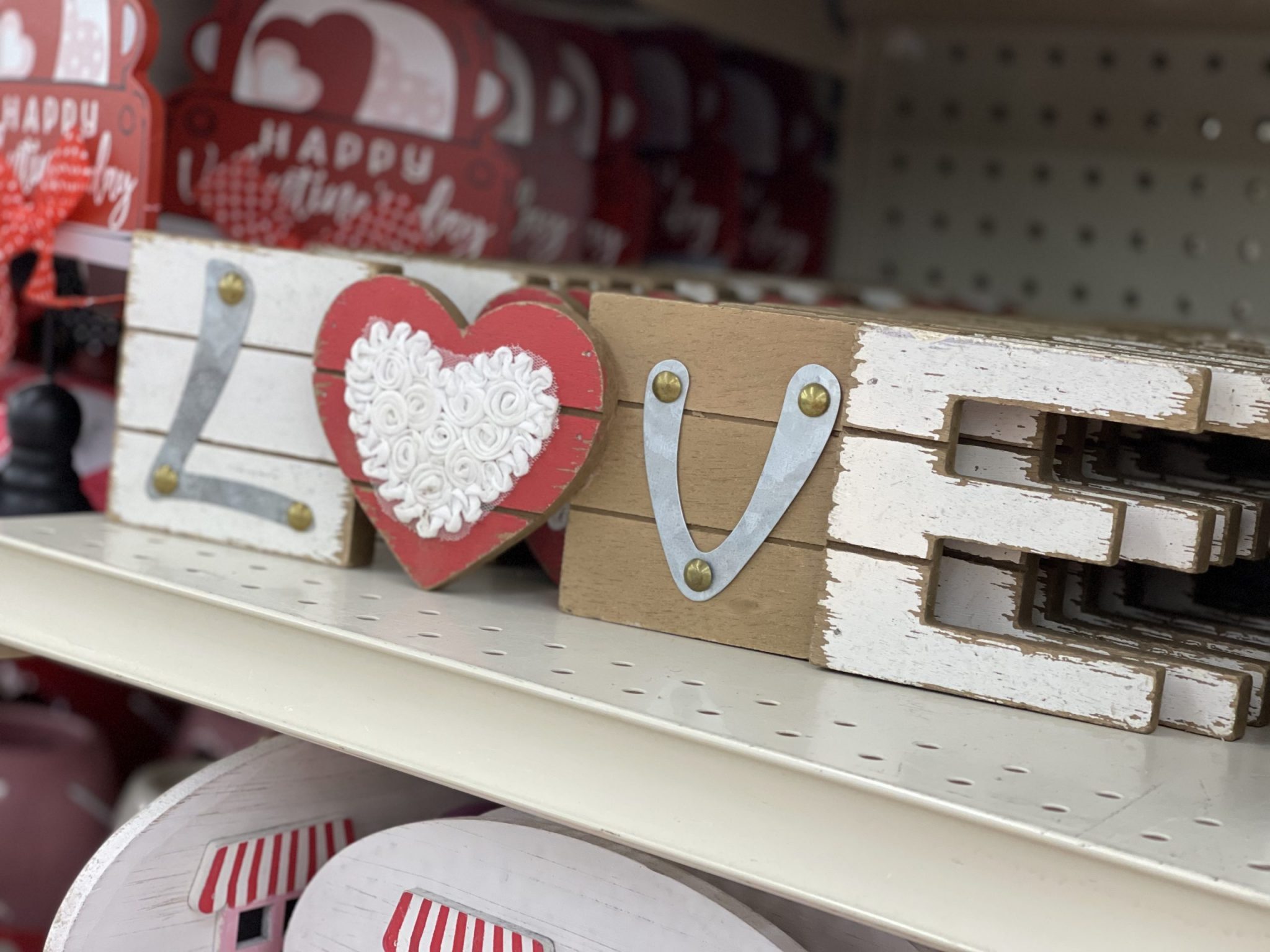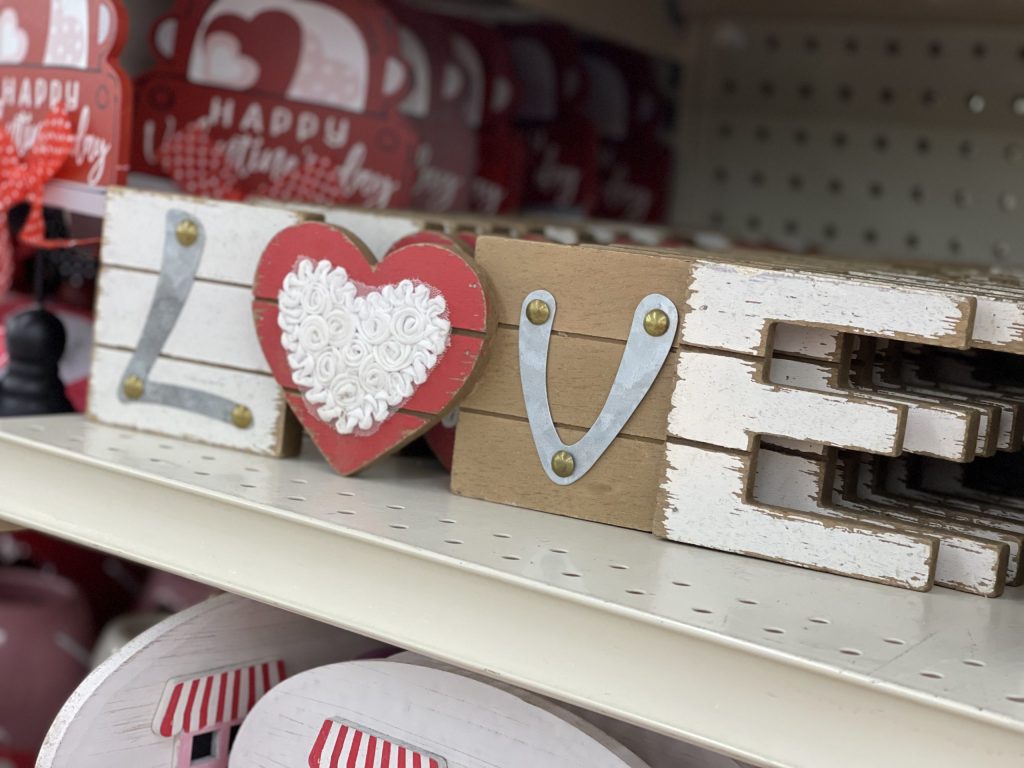 Cute candles and mugs!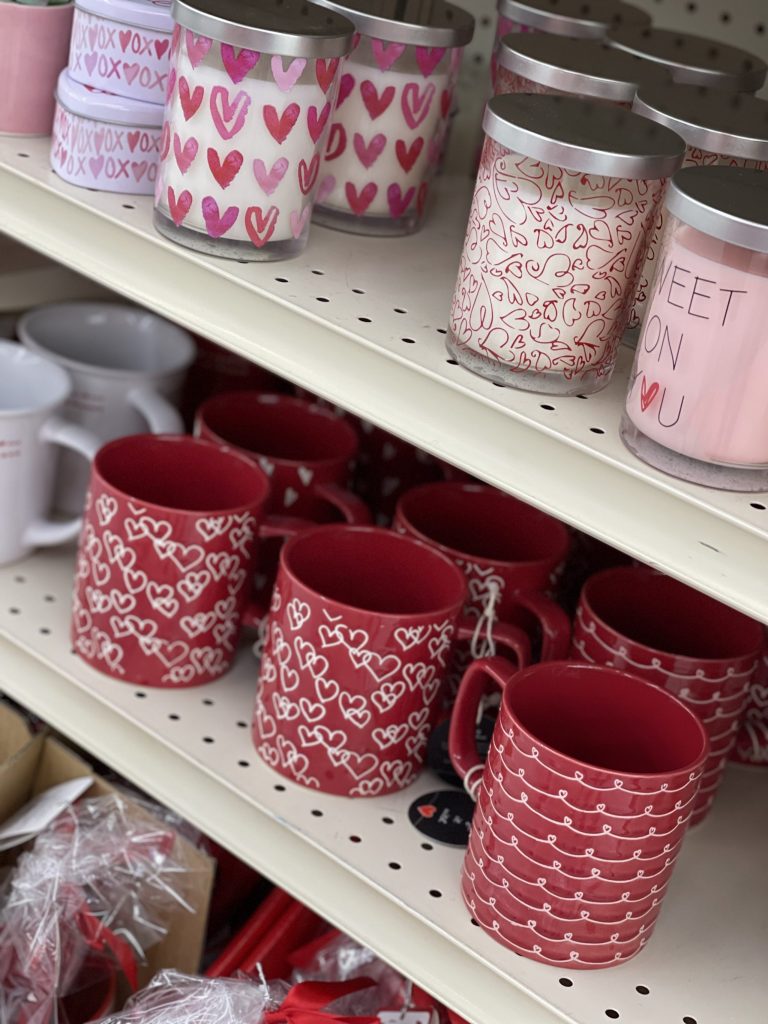 Gnomes are literally everywhere if you love those.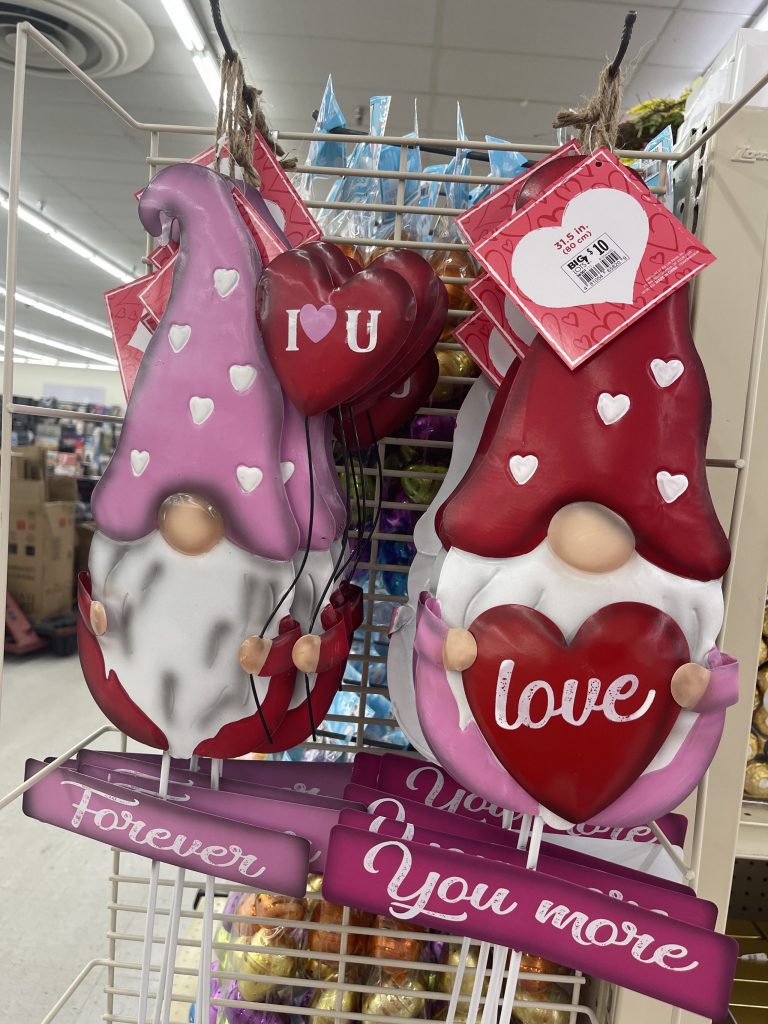 I got this sign and actually made it over the other day on a Facebook live! You can watch it HERE! It turned out so different, but I love it now!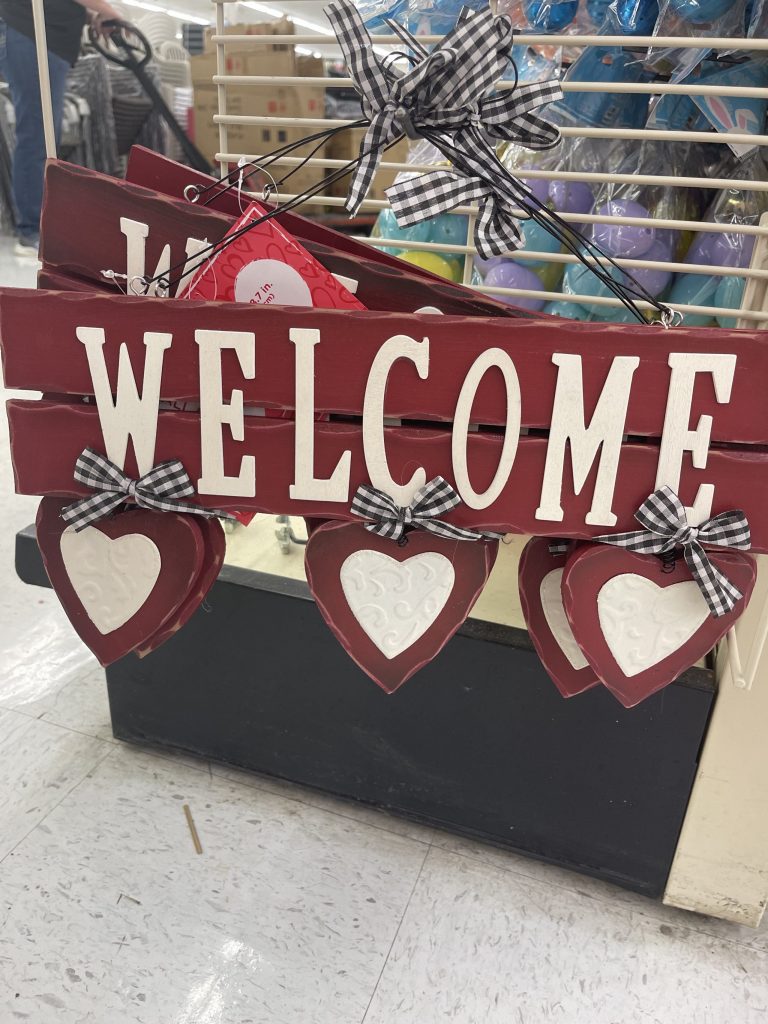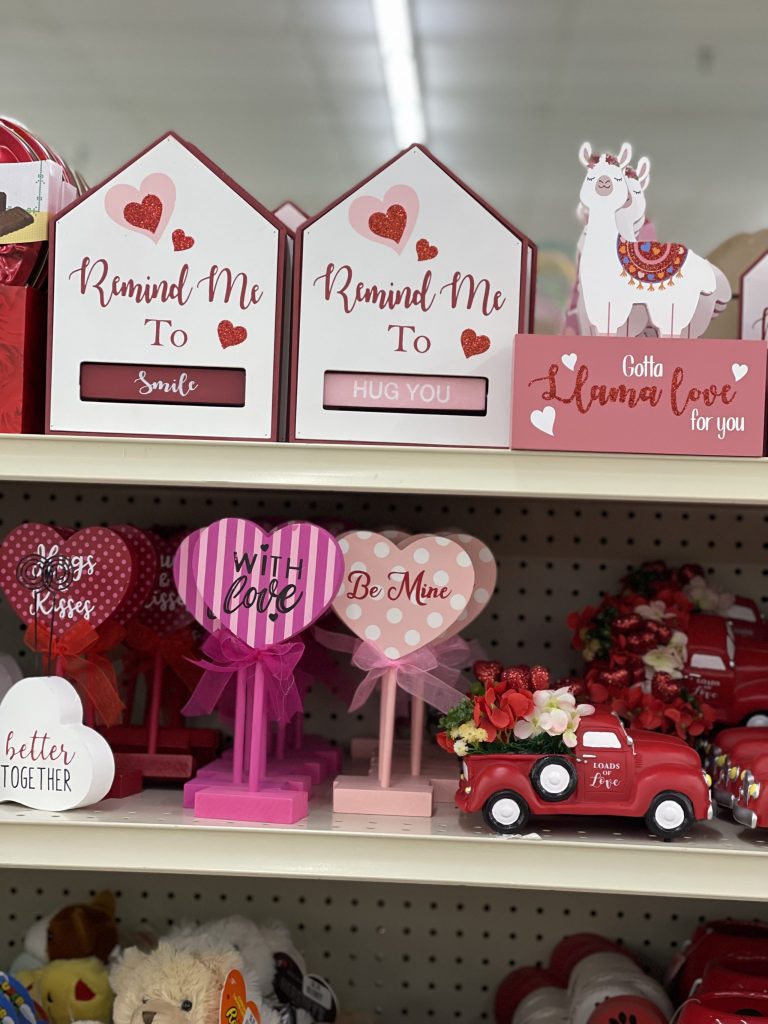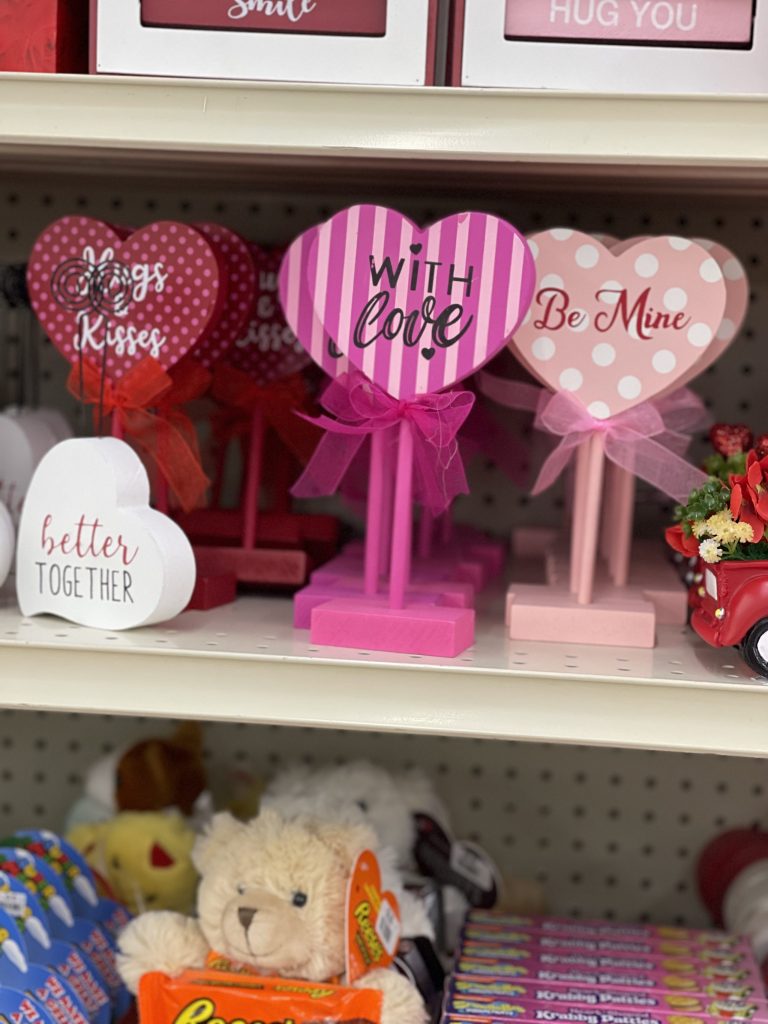 So many cute little tabletop signs! The car ones are SUPER CUTE. I wish I had grabbed that white one. I may go back for it.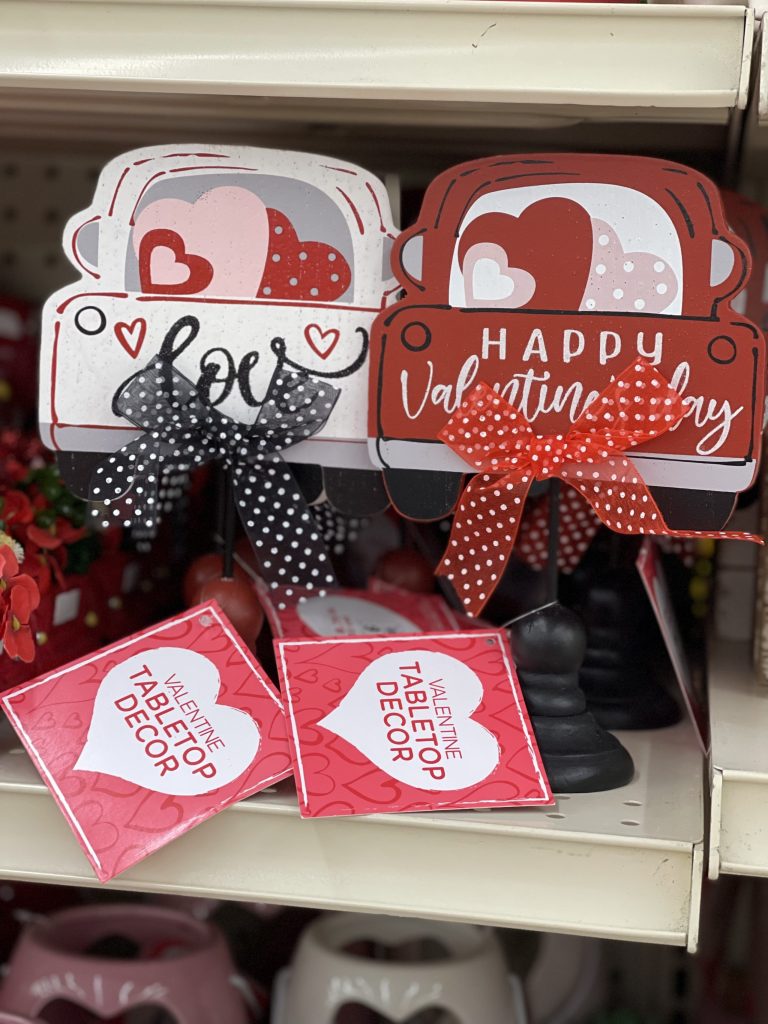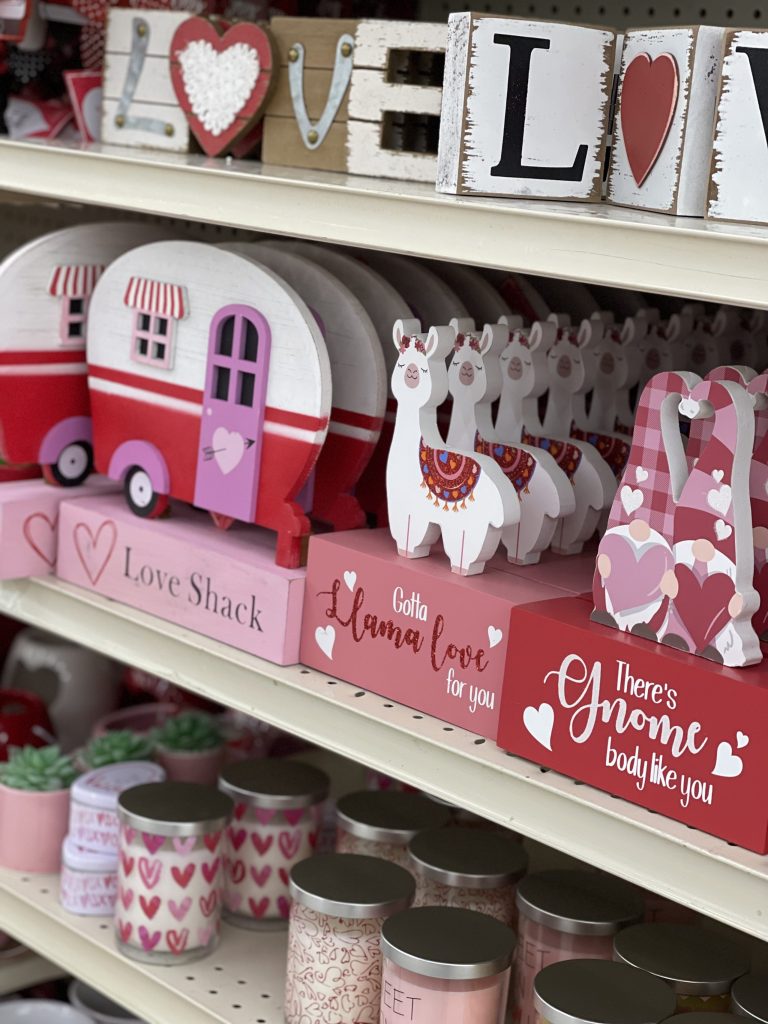 Which was YOUR favorite Big Lots find???
Be sure to PIN FOR LATER!