Fall is fastly approaching! I am pretty ready this year. I am NOT ready for winter, but I am ready for weather that I can breathe in! I only own like 3 short sleeved shirts too, so it will be nice to wear some of my cuter attire as well. We all know how important that is.
It is kinda funny really. You see, I am moving. Have you heard?! You may be laughing if you read this blog consistently, because I KNOW you have heard- but the thing is, there are more new visitors each day than returning visitors, so they may not have heard 🙂 Well, we sold our current house (the foreclosure) and will be moving into a single wide mobile home on our 20 acre farm while we build our dream house. I am ready for the next chapter, but there is always a tinge of sadness anytime I leave a place that I have called home. As SILLY as it may sound to some, one thing I will miss the most about this house is the fireplace. It is the only house that I have ever had one, and I love it so much! I love to be cozy around it, and I love to decorate it. Our home we are building WILL have a fireplace. Heck, we may even have one in our bedroom.
So, I couldn't leave this home without decorating it one more time for fall. I mean, it only makes sense.
While I am not showing the whole decorated fireplace today, I do want to show you a fun and easy sign that I made that I think you will like. It is one of those signs that literally anyone can make. It is really that easy!
**There are some affiliate links used for your convenience.**
Here is what you need:
wood letters
And now…What did I do?
I simply took some letters from Hobby Lobby and some scrapbook paper that matched my fall theme for this year, and I mod podged the paper onto the letters. After that, I hot glued them onto my piece of pallet wood. (p.s. I ALWAYS have pallet wood laying around! It makes awesome signs like this one and this one!) Um…so, yeah. It is that easy.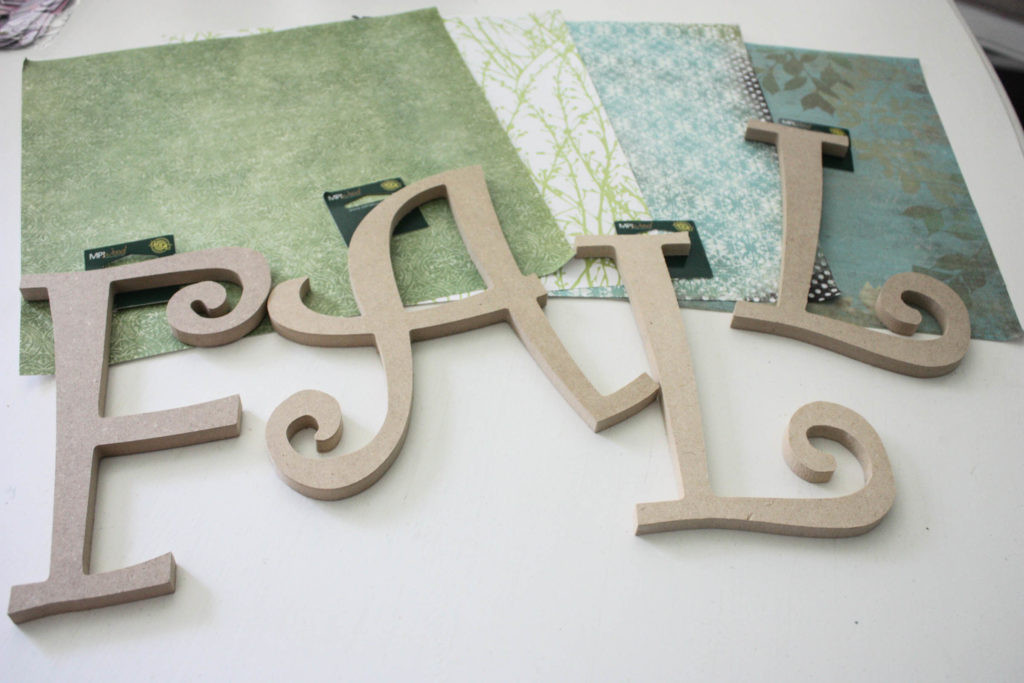 Do you love these colors as much as me?!?!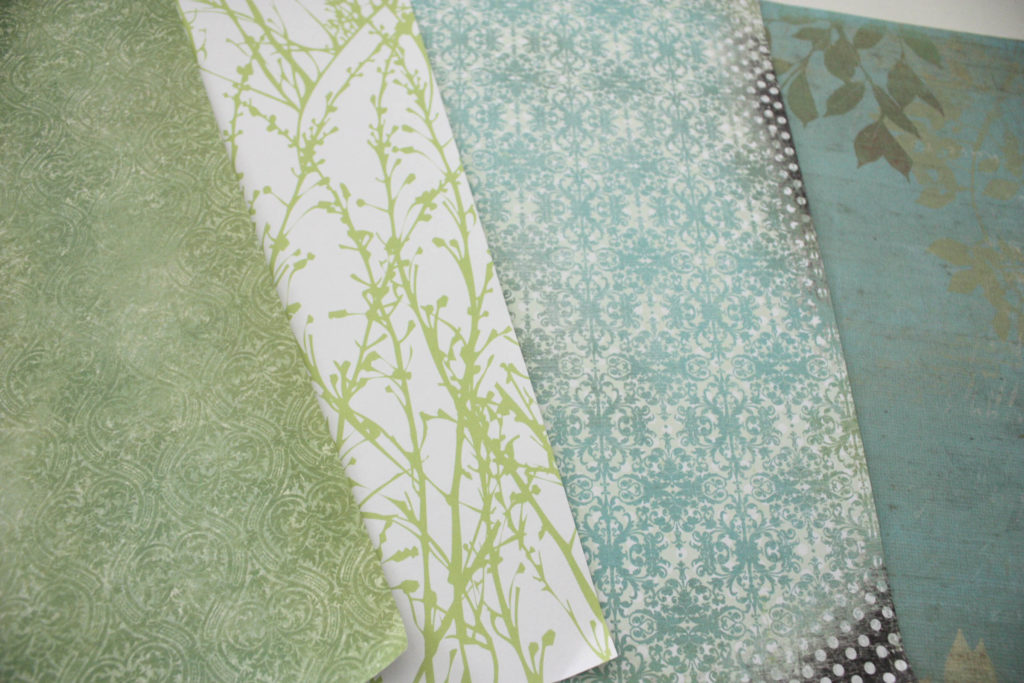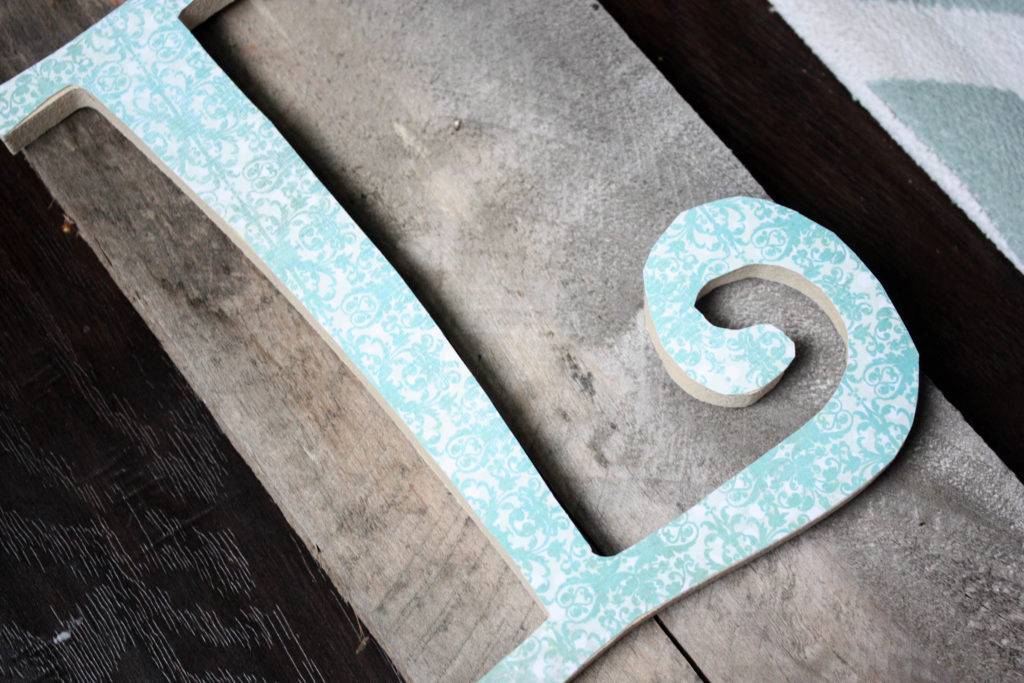 And here it is, finished!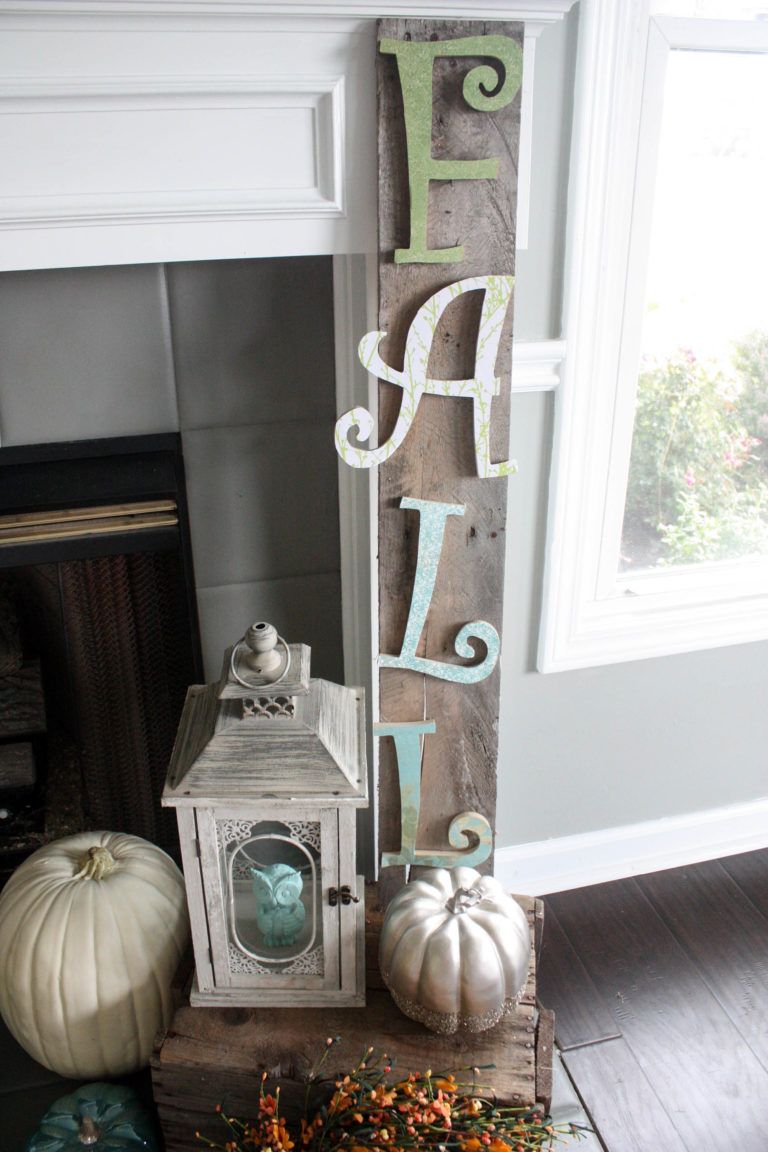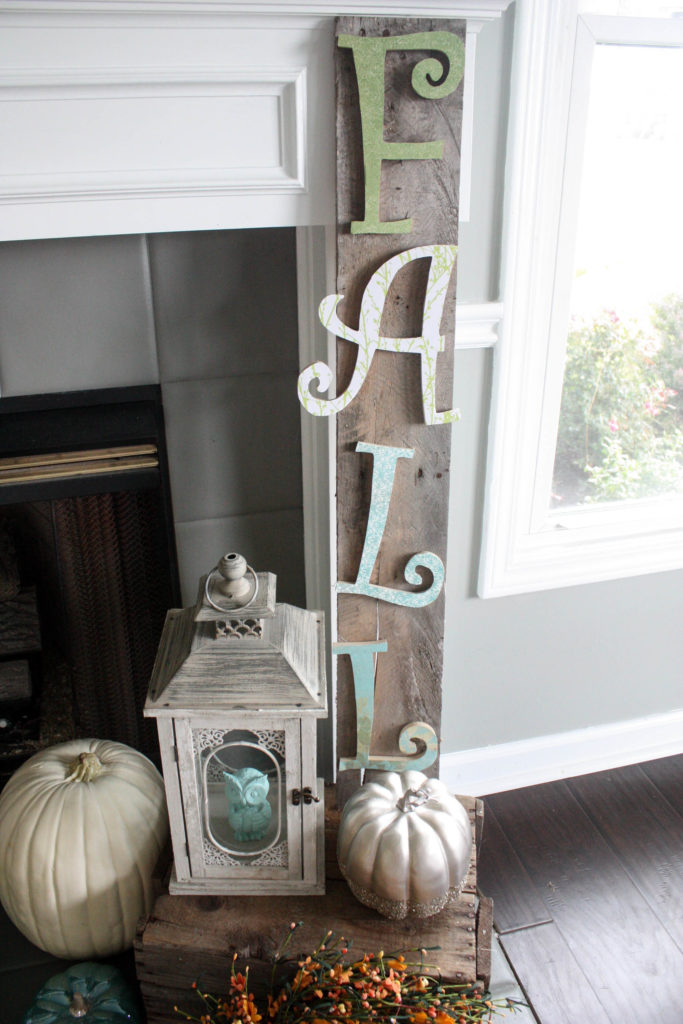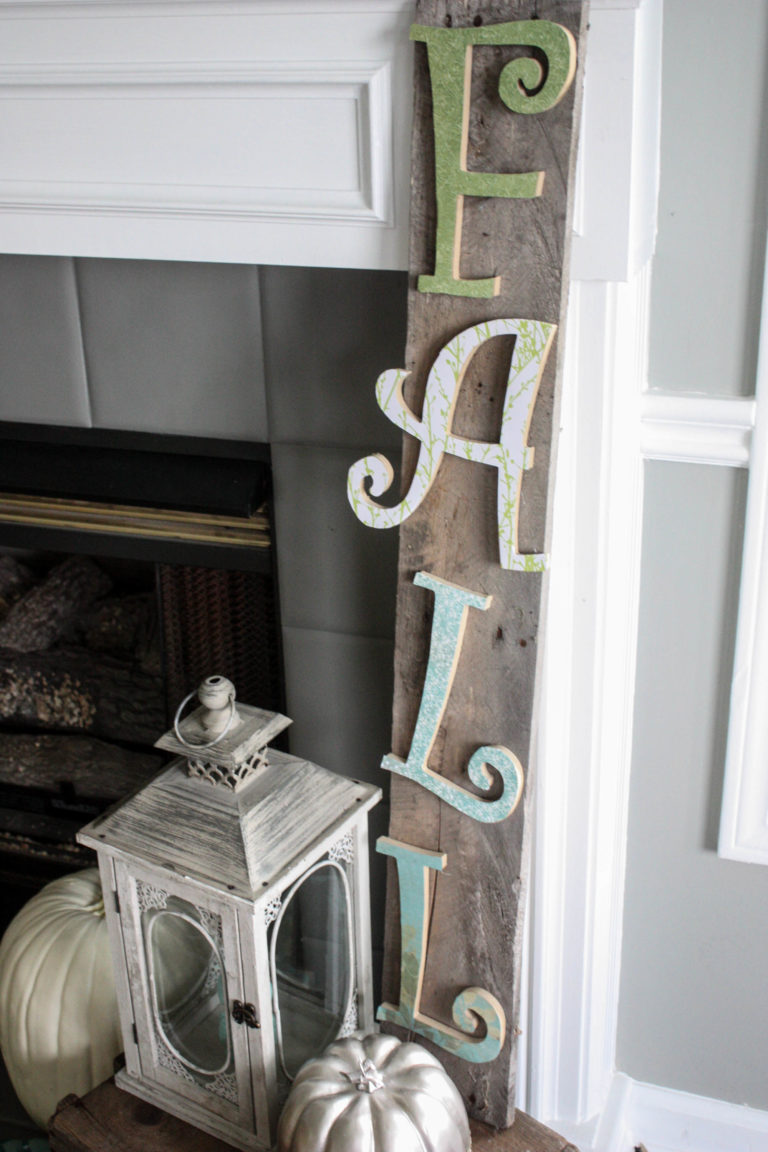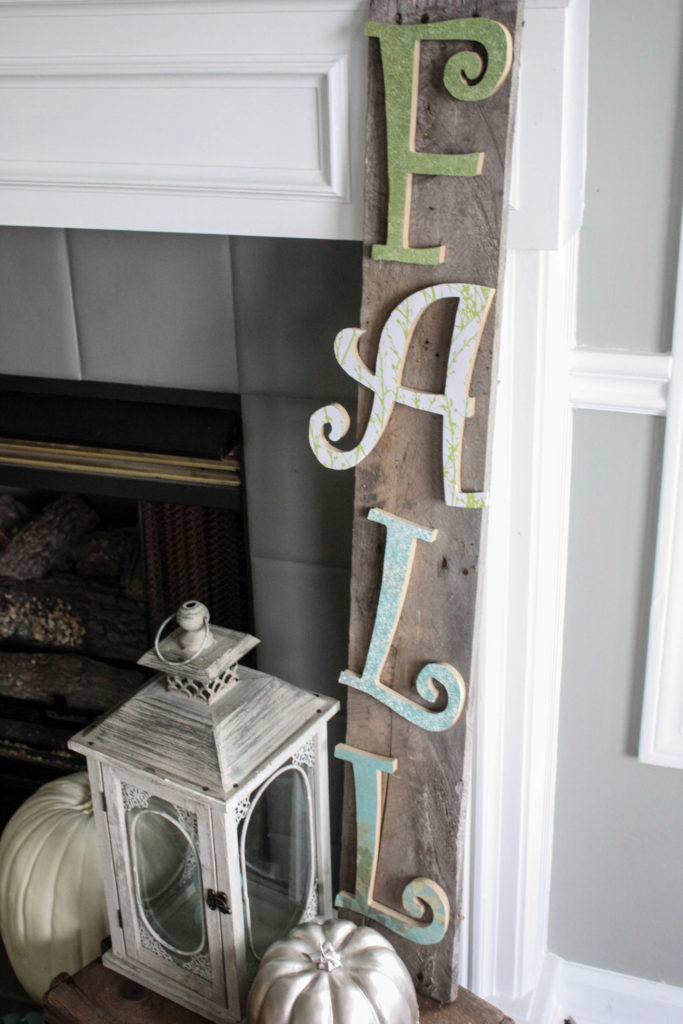 Truth is, I love my glitter dipped pumpkin from Hobby Lobby! This picture was really just to show how cute it is 🙂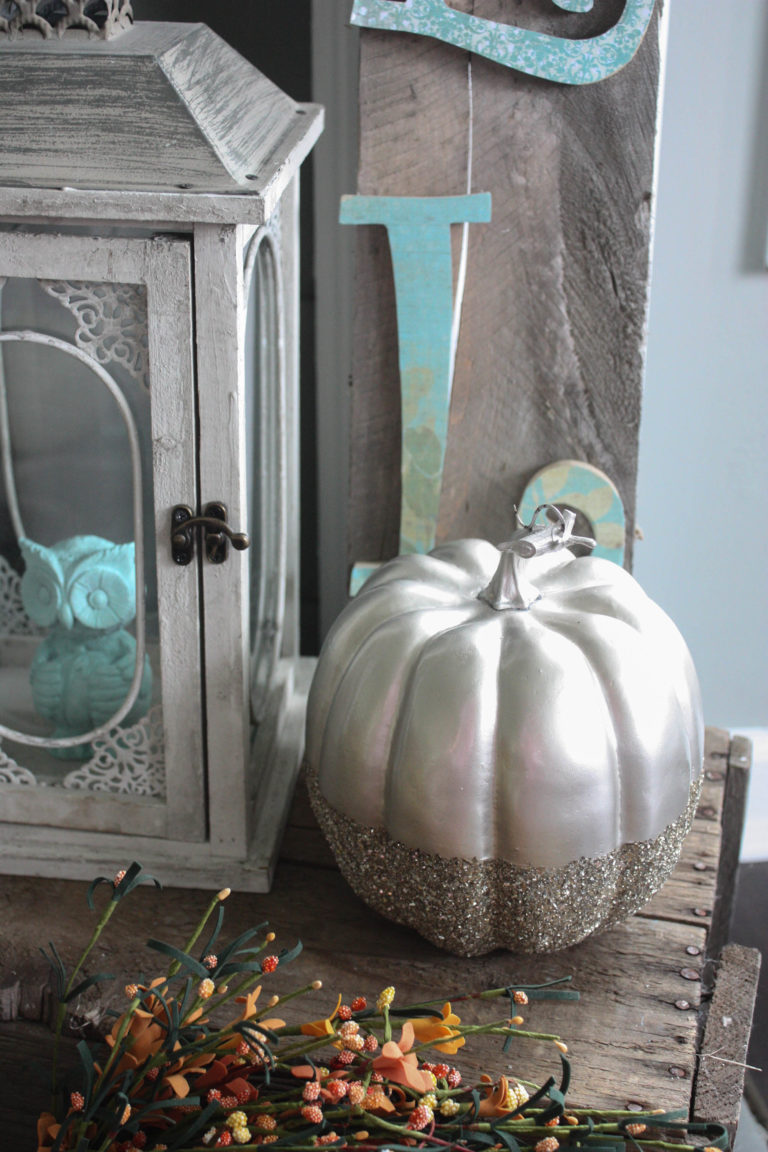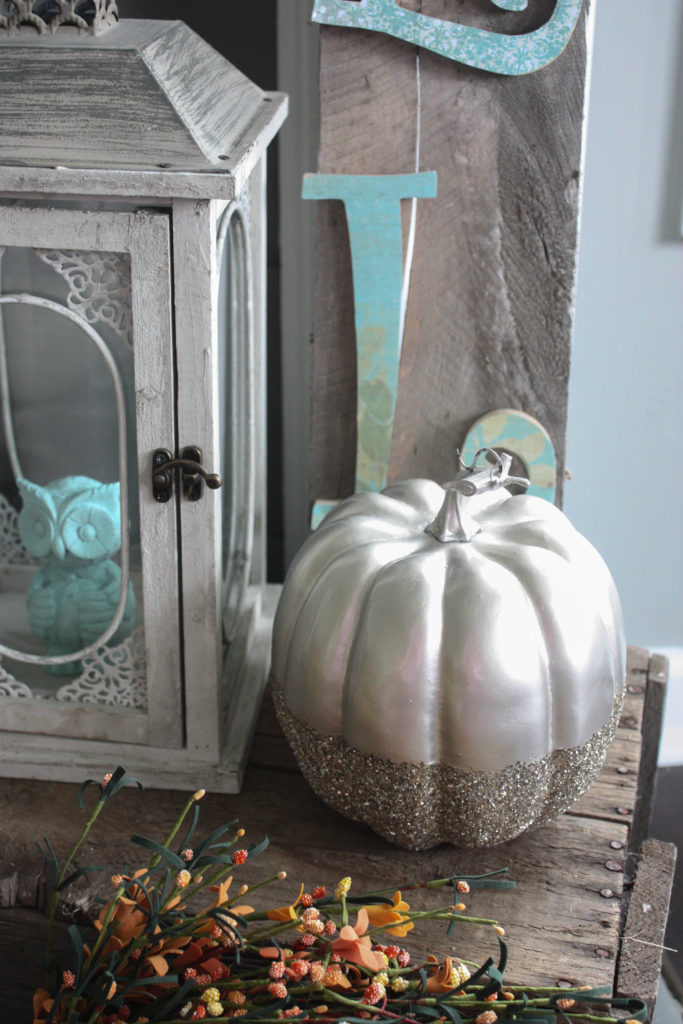 Well, what do you think? It is fun and easy and adds a touch of flair to any room. I also think it would be great for a front porch!
Pin for Later!