For the past few years, I never had a dining room. It was no big deal…we had all we needed. BUT, I always looked forward to when the day would come that I could decorate my dining table for holidays! (Don't get me wrong, I did decorate my kitchen table to a degree, but it was not what I wanted to do! LOL)
I love to do things different than some, I get that. I decorate to the beat of my own drum, and I have zero shame in that! This table setting was no different! One day, when I decided I was going to decorate it for fall, I got it out and had it up and done in 10 minutes. That is just how my brain works. I see it, stick it out there and say…"I like it." LOL I don't overthink. I just do it and go with it!
The video I did for this table went viral, so you can check it out below!
The details of the table are easier to see in this blog, and I will share where I got each thing at the bottom of the post!
I hope you enjoy!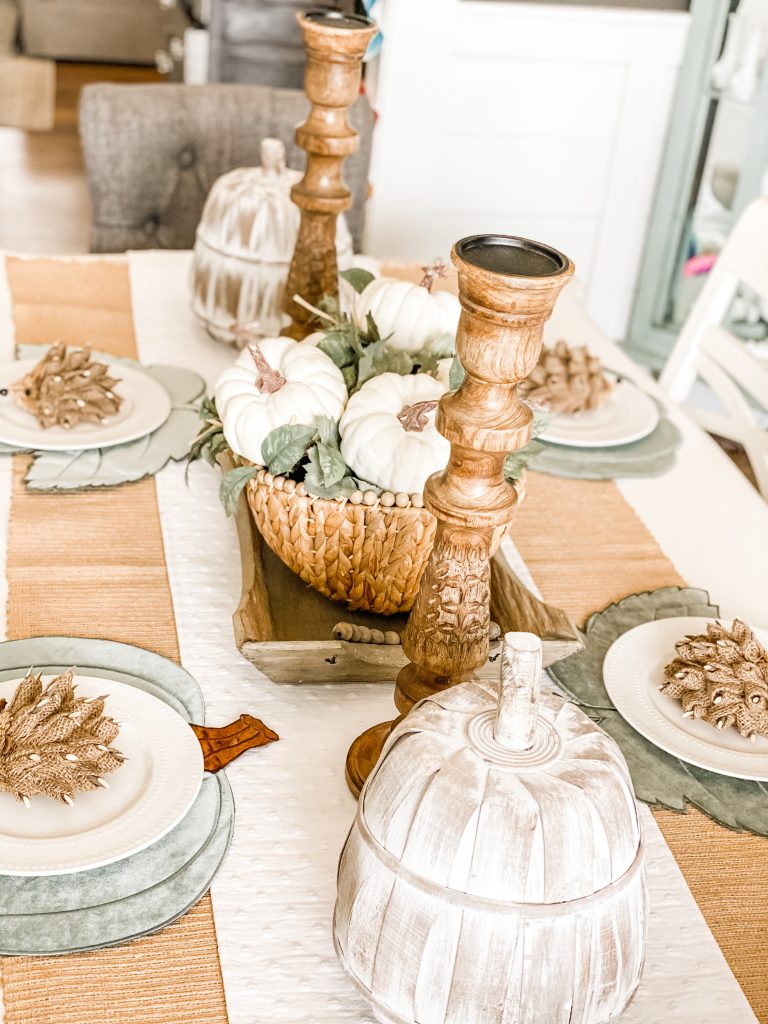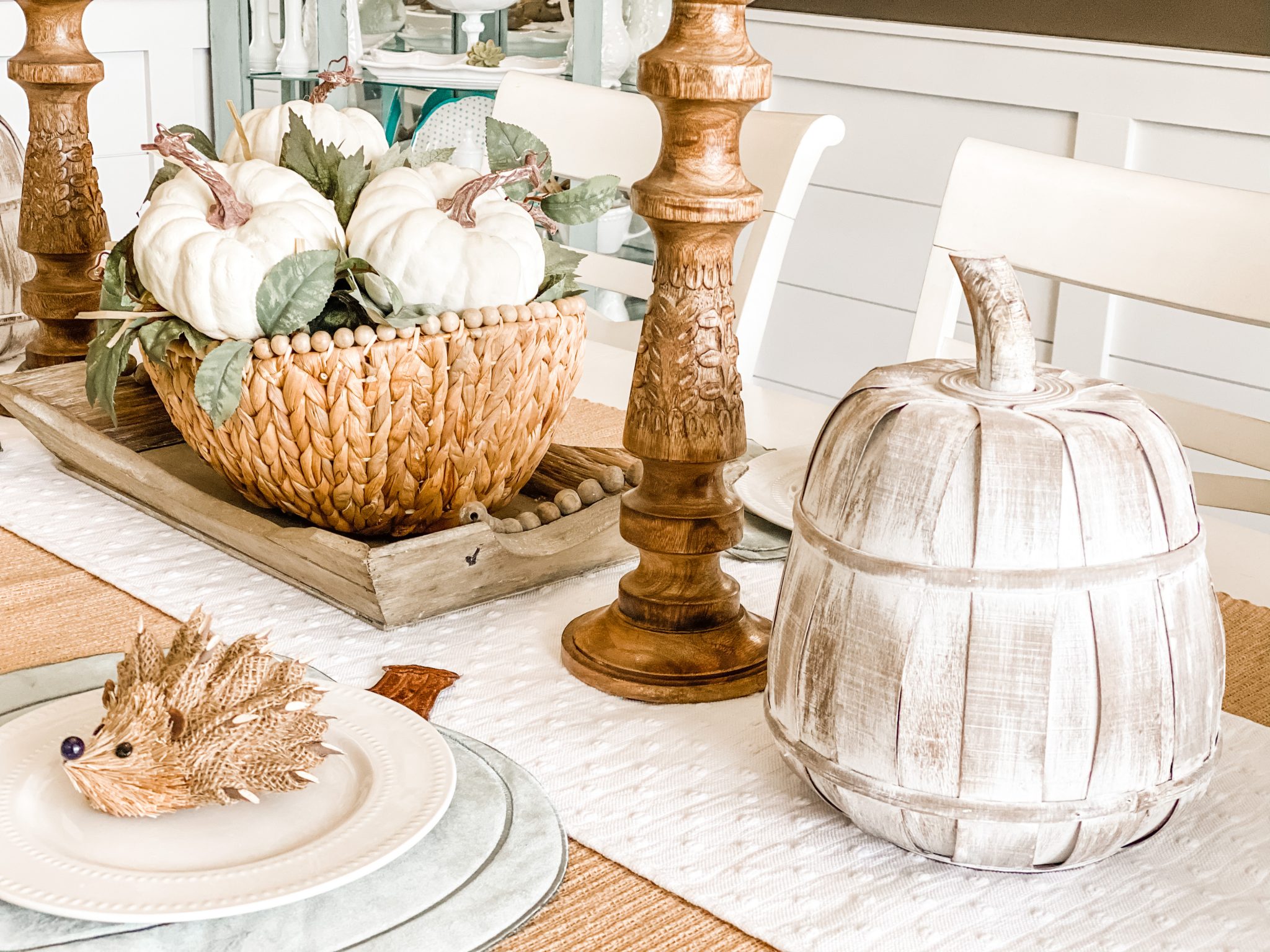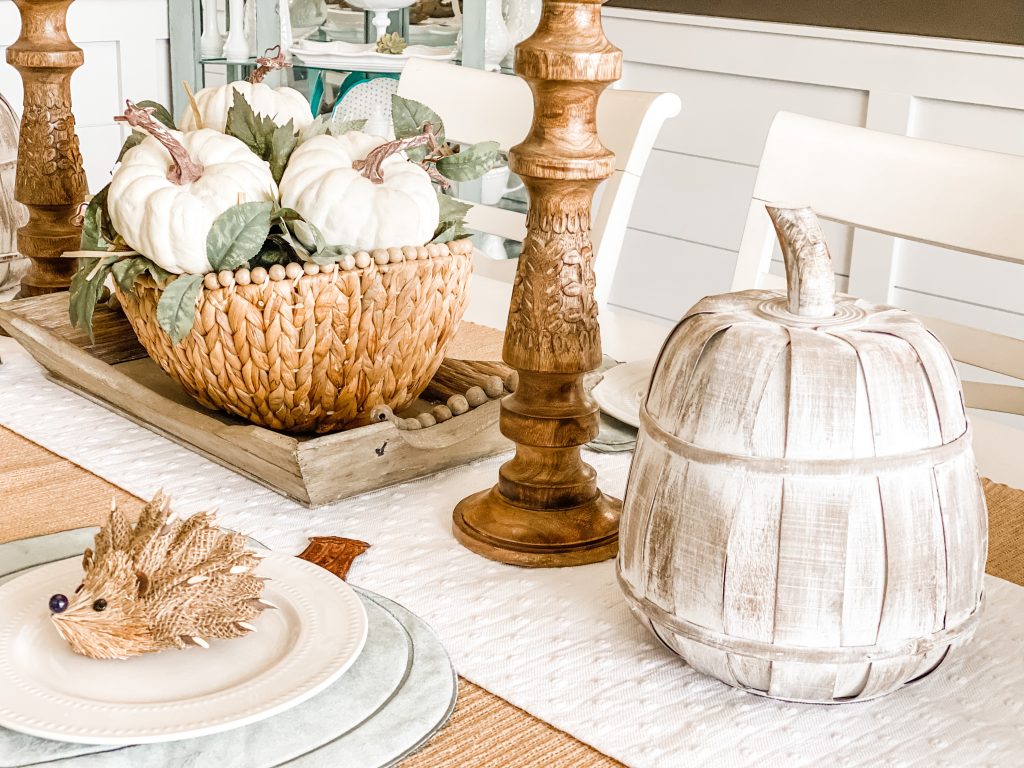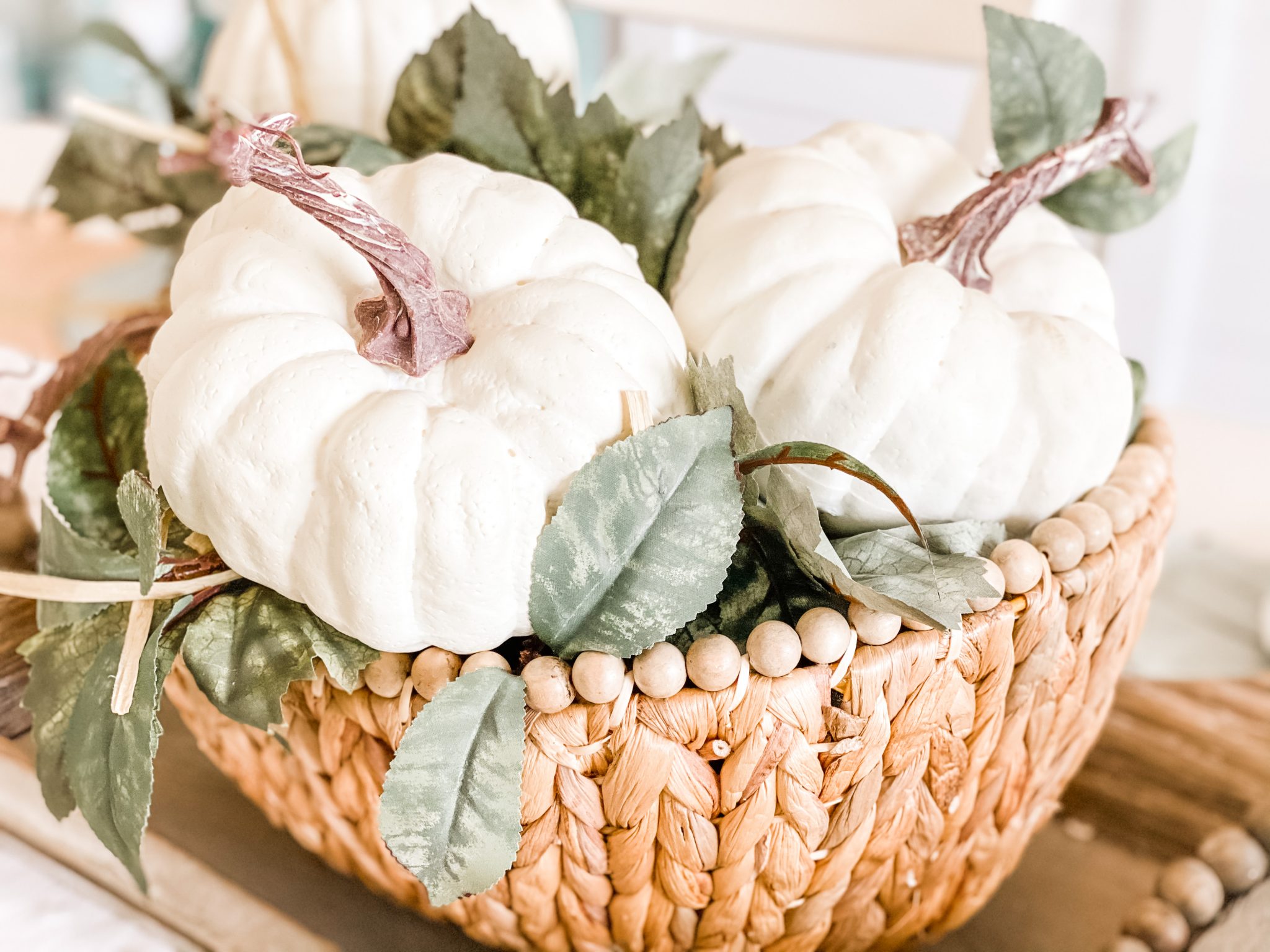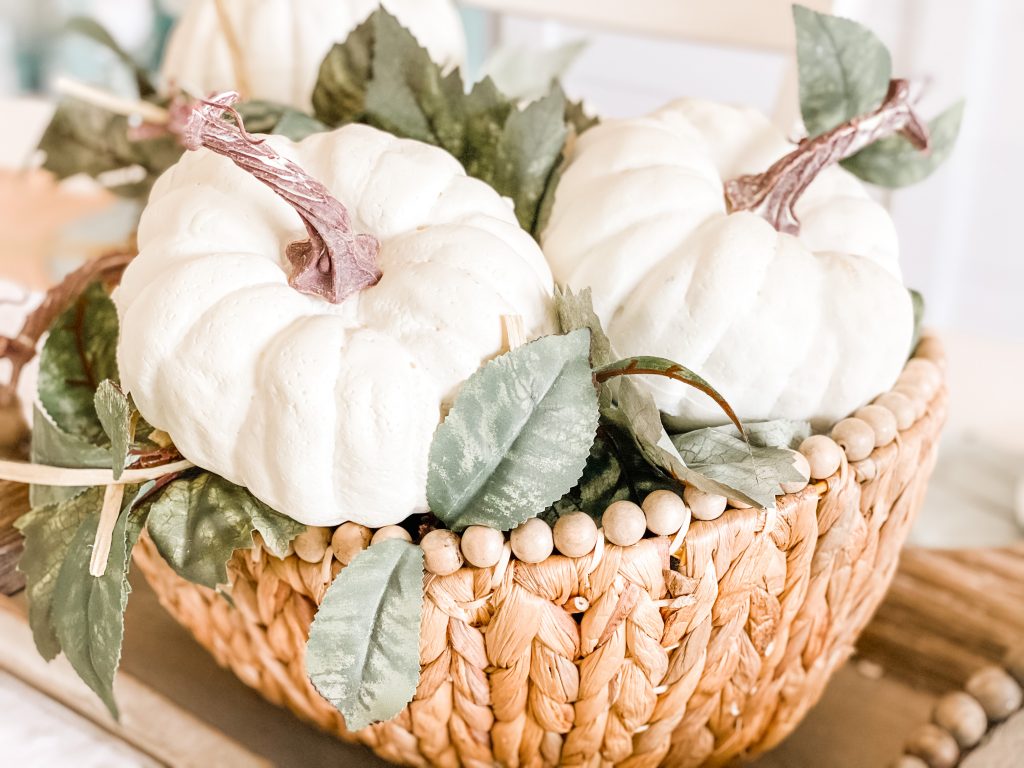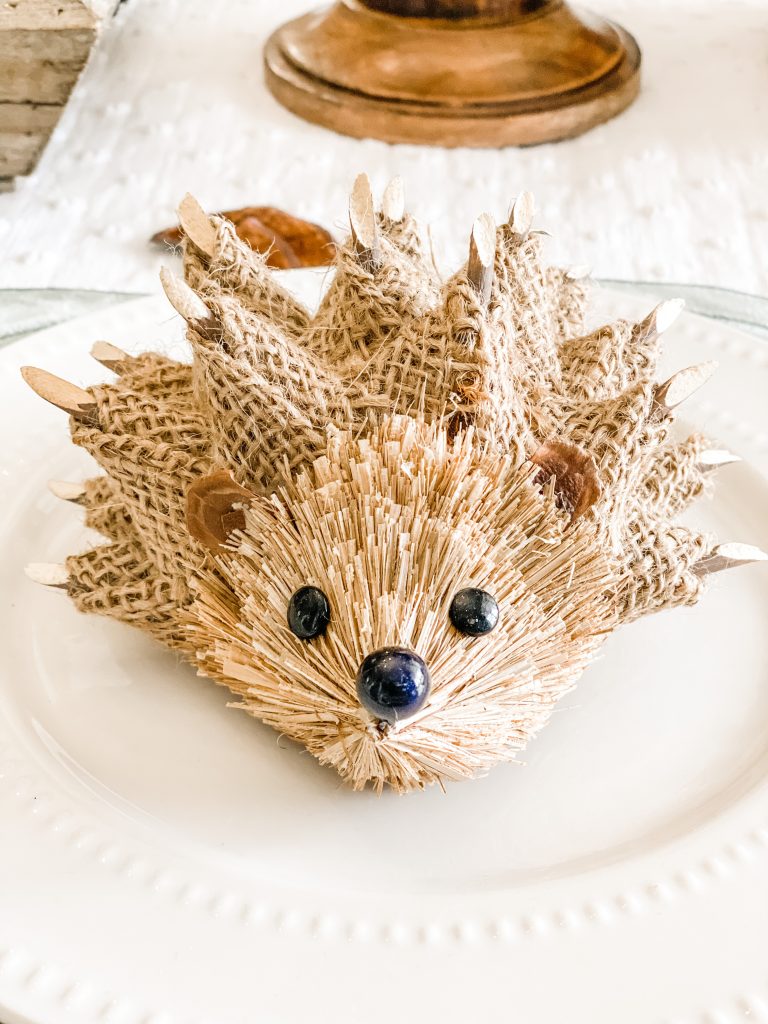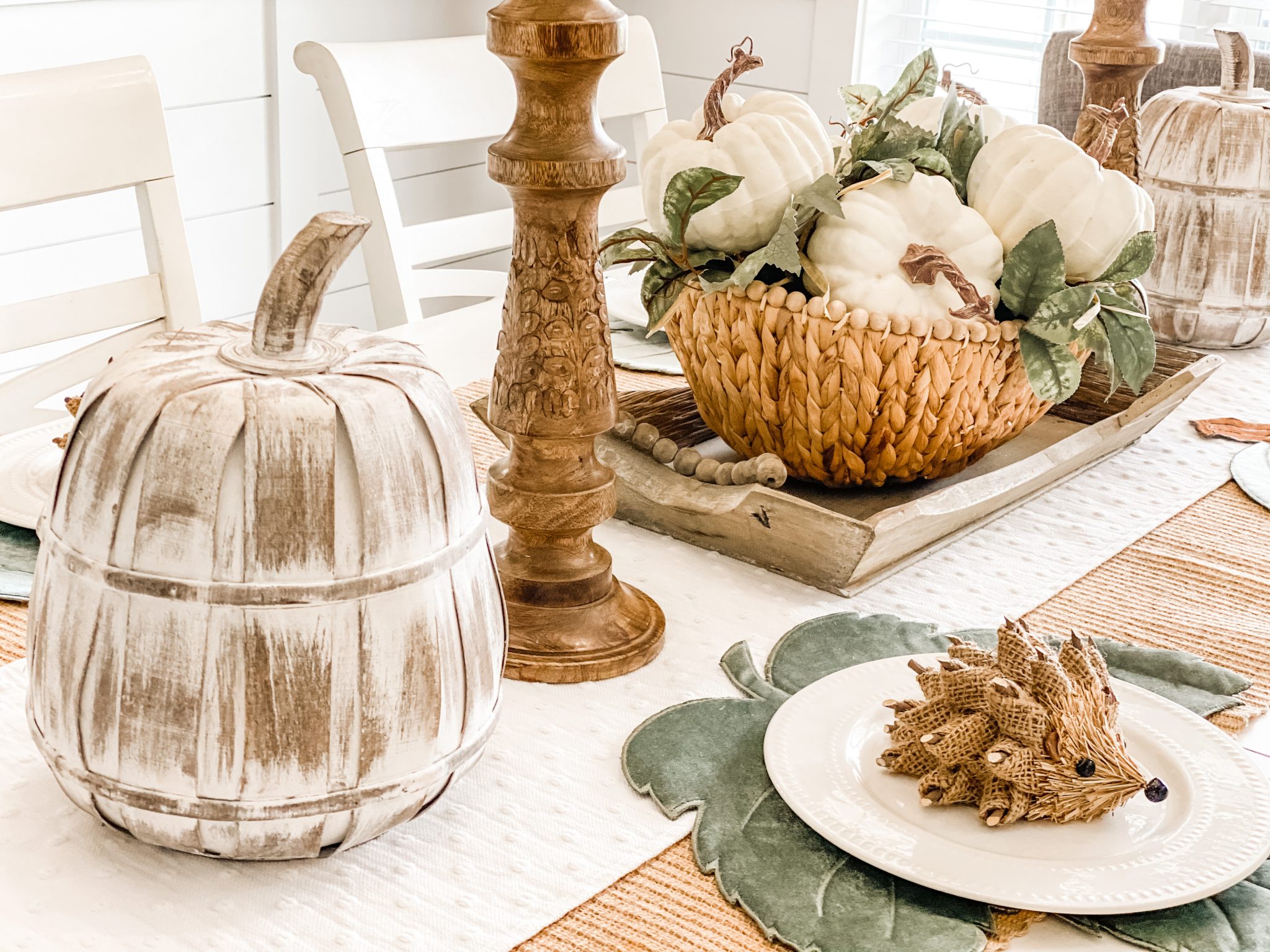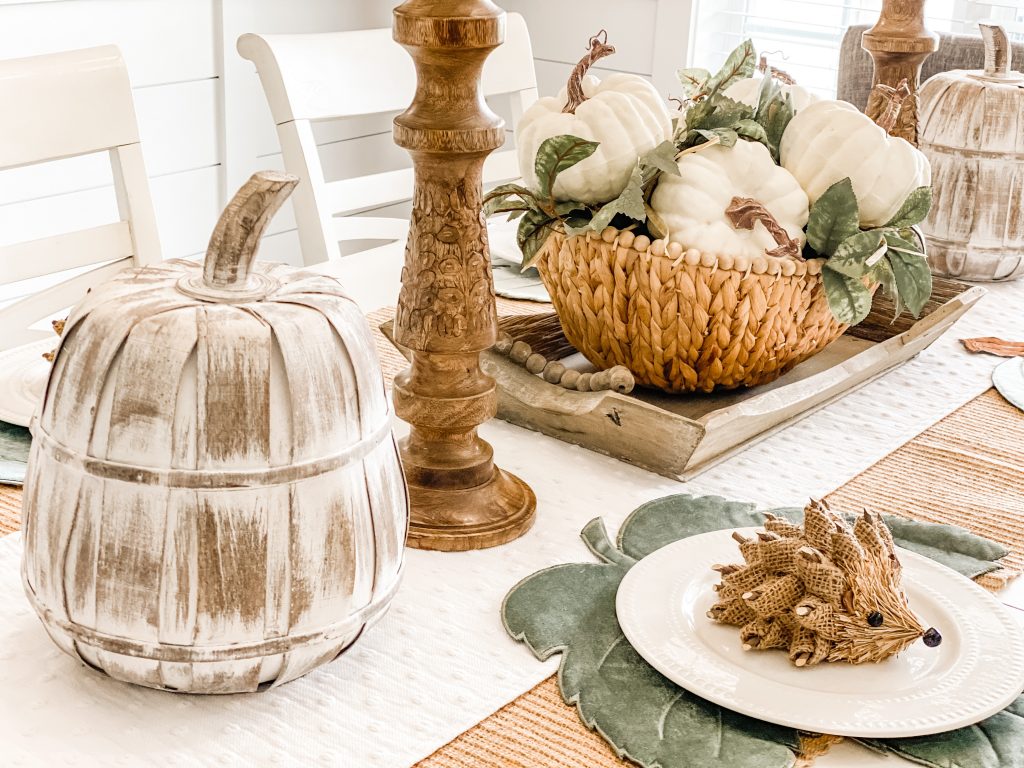 Where I got everything:
Large wooden pumpkins: Big Lots
Hedgehogs: Hobby Lobby
Candlesticks: I THINK Burkes Outlet years ago! (not sure)
White Plates: Dollar Tree
Placemats: Big Lots
Wooden tray: Hobby Lobby a couple years ago
Basket: I truly cannot remember! SORRY!
Burlap runners: Yard Sale
White table runner: Homegoods
Pumpkin Stems: Hobby Lobby
PIN FOR LATER!