Everytime I peruse the aisles of the Dollar Tree, I am inspired. Every sign I see has potential for more! This fall truck sign was one that caught my eye immediately! I feel like the makeover turned out EVEN BETTER than I could have imagined!
This one was very simple! I will walk you through it the best I can, step by step.
This is what I used for this makeover!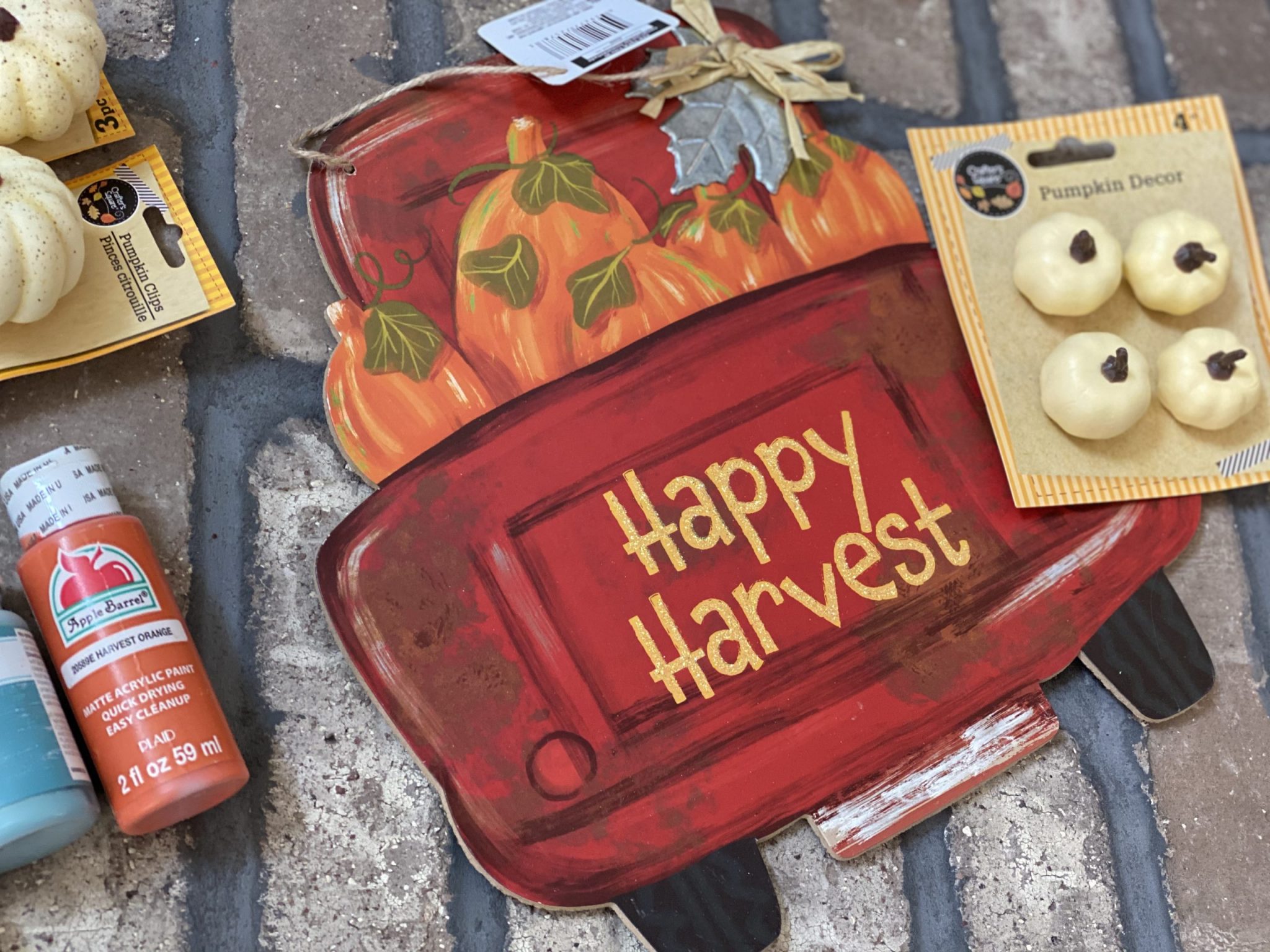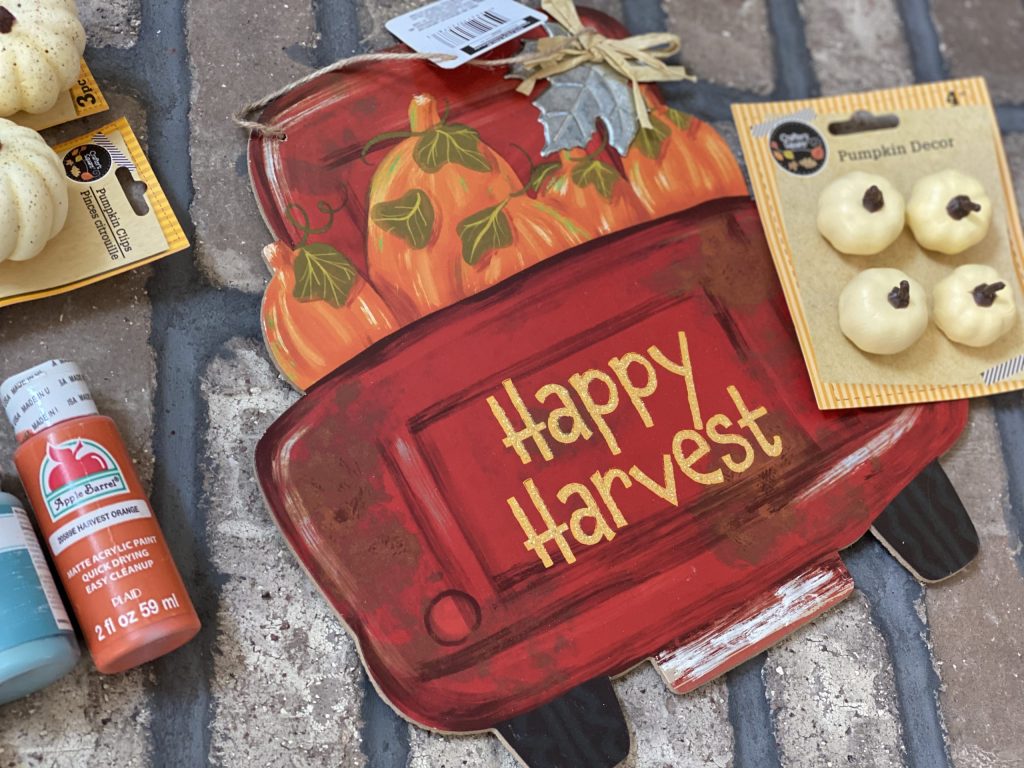 The paints I decided to use were from Walmart!
I painted the sign with the waverly chalk paint, since it is thicker and better coverage! (I ended up NOT using laguna)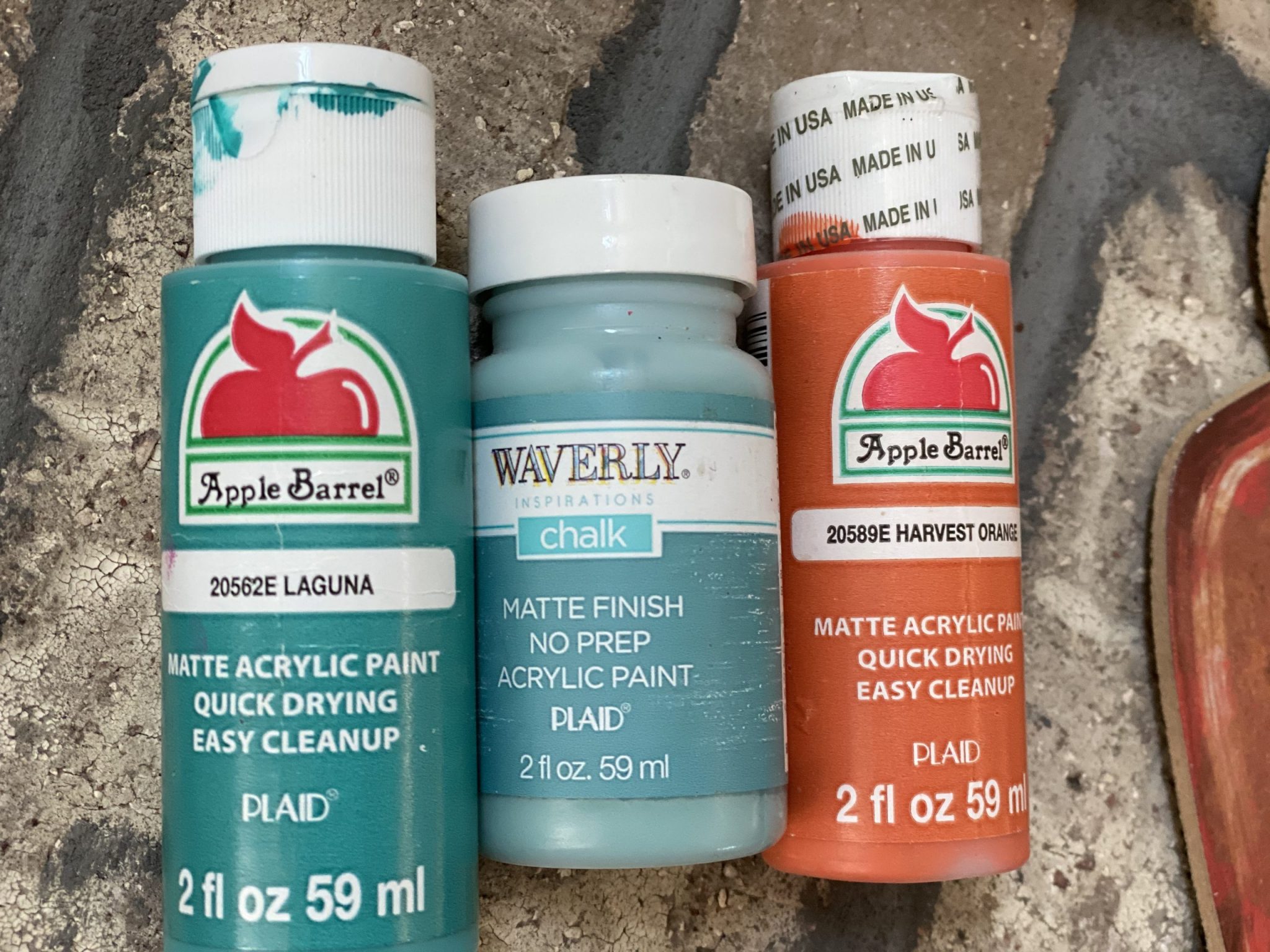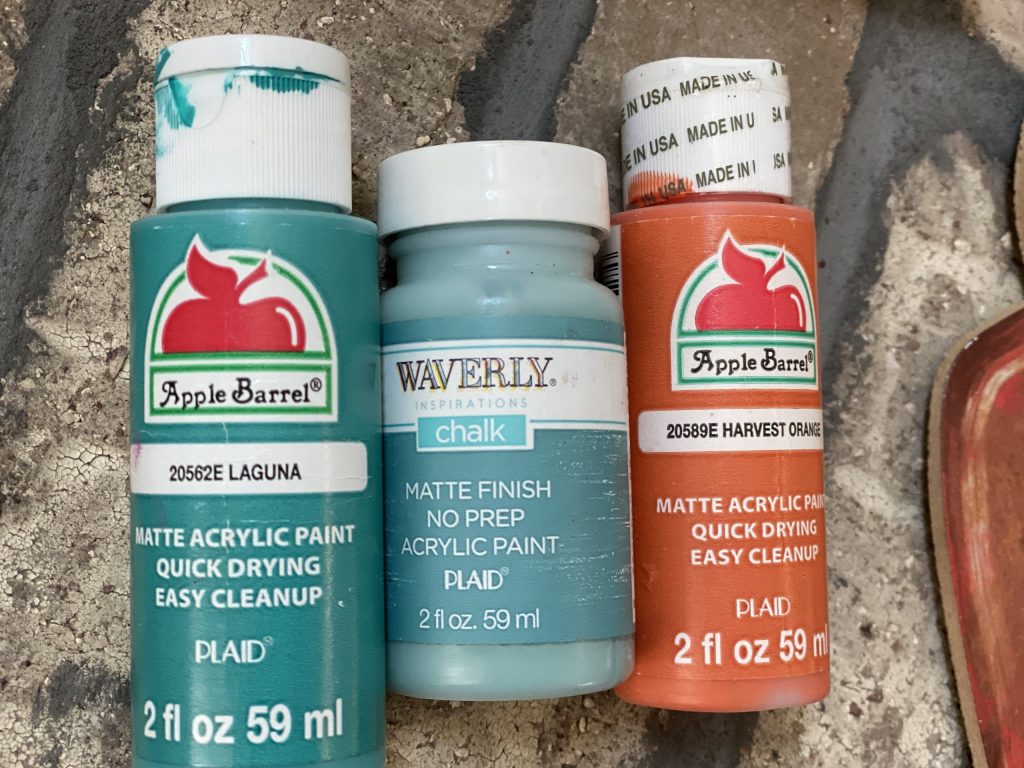 I simply painted the sign with a couple of coats of Agave by Waverly.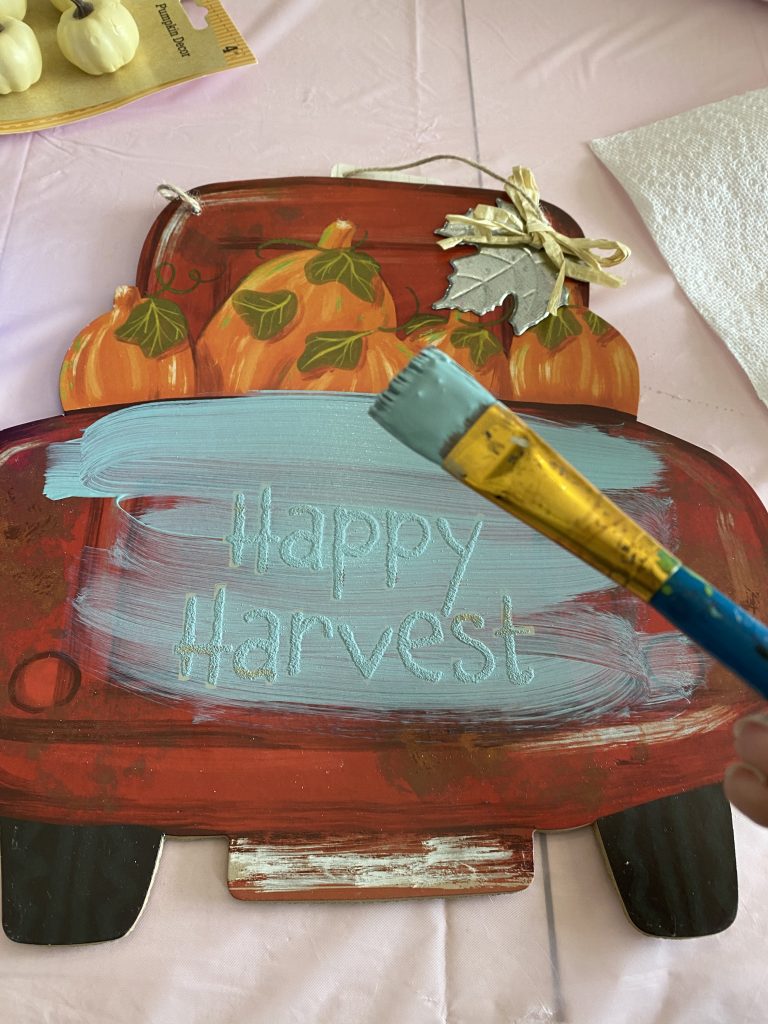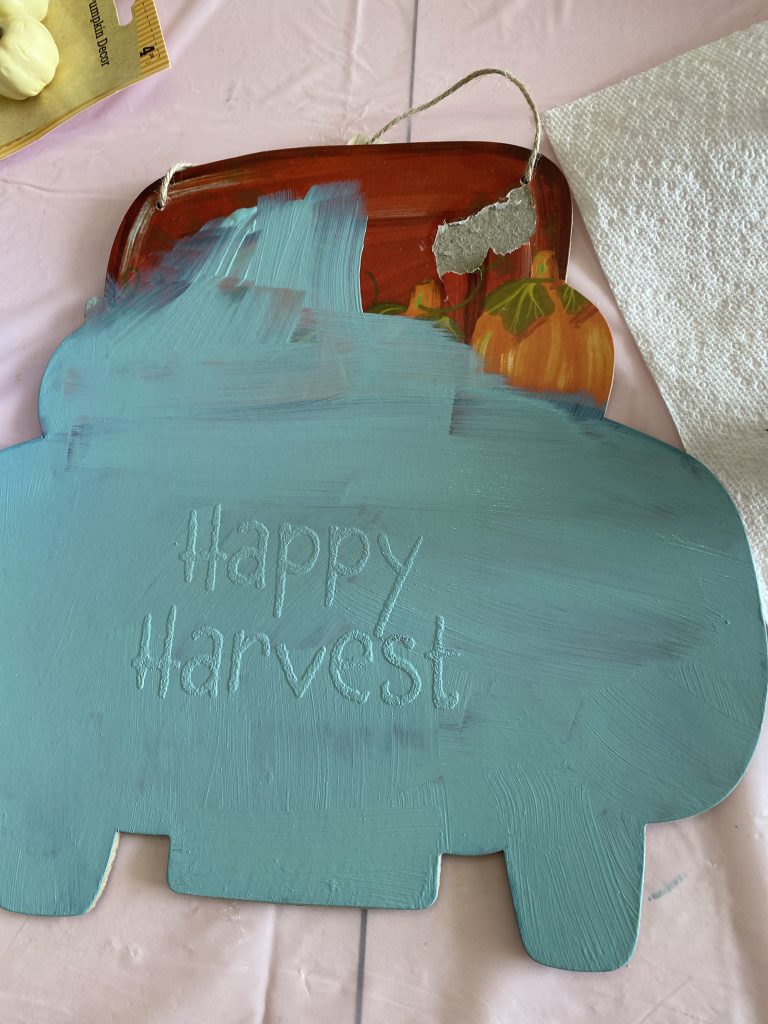 As you can see, the Happy Harvest still shows through very nicely!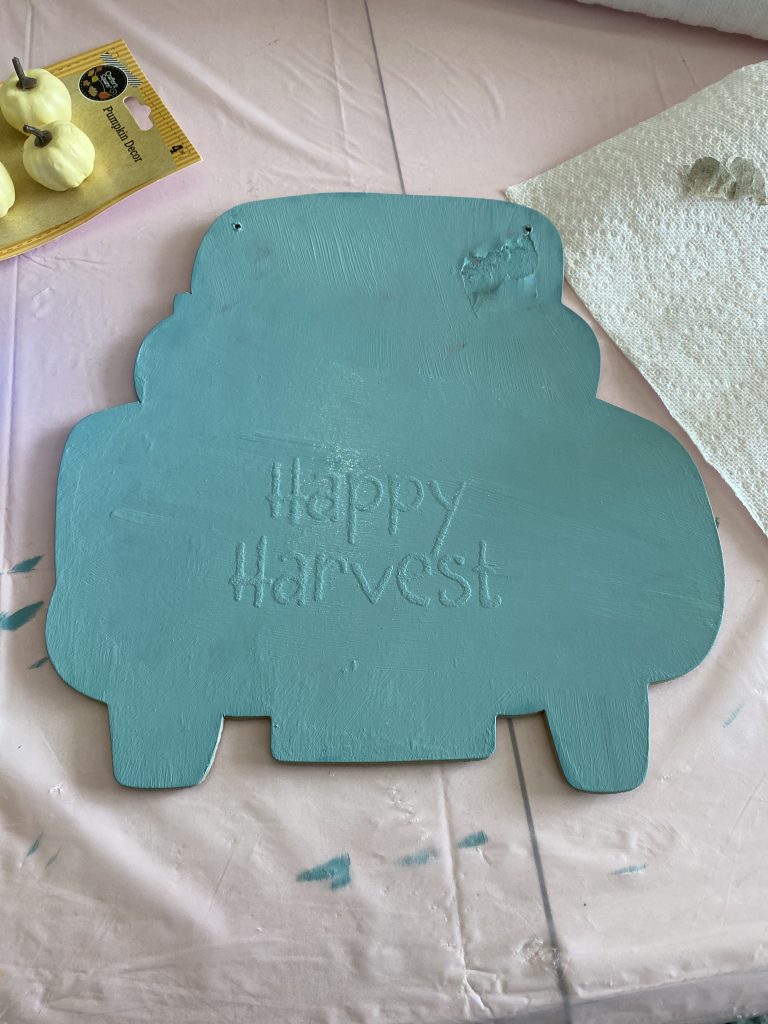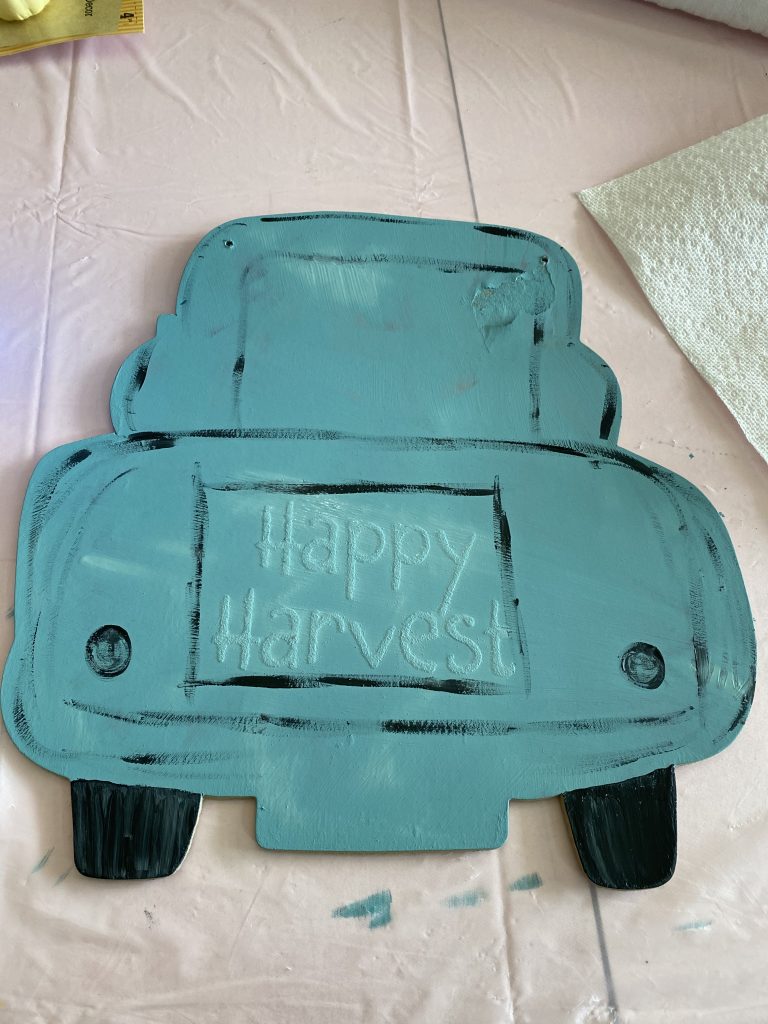 I added black highlights around the truck to give it a more "real" look, and I also painted the tires black!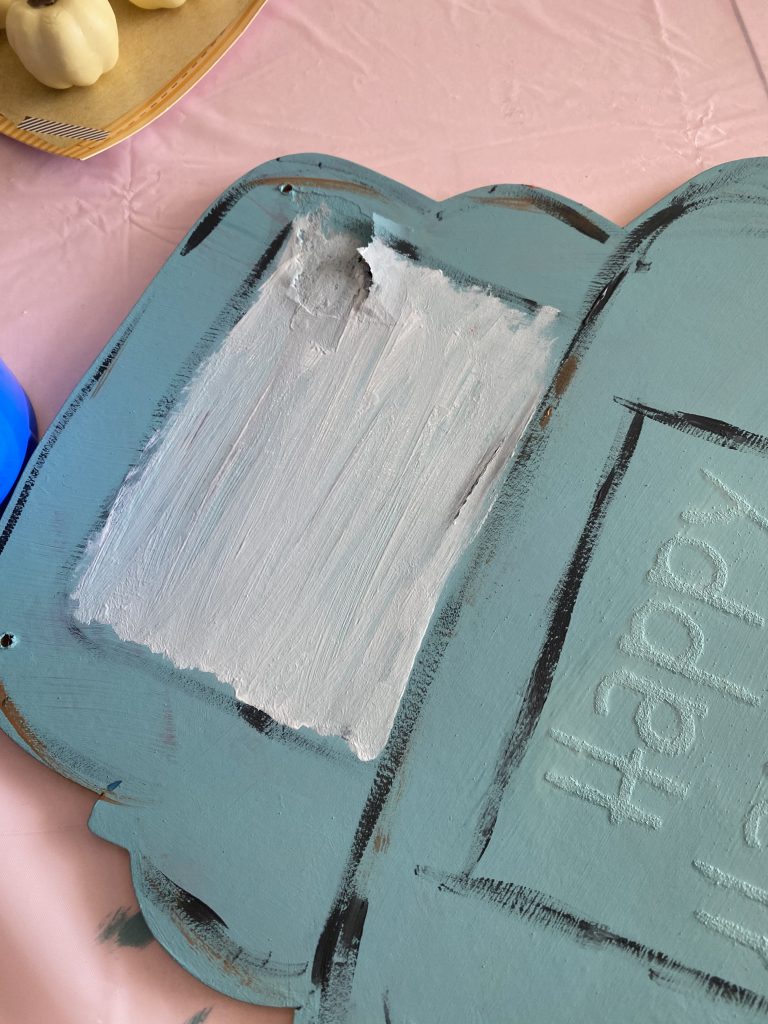 I painted some white on the windshield…and blended it in the best I could to make "glass".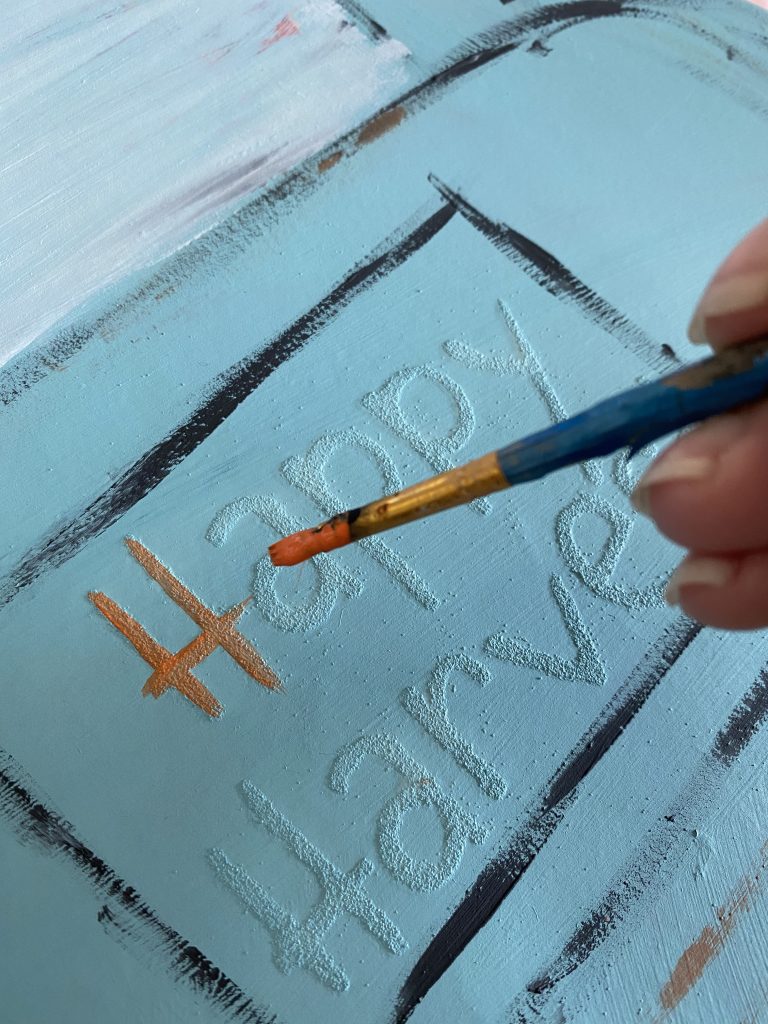 I took my orange harvest paint and painted over the happy harvest wording for a pop of color!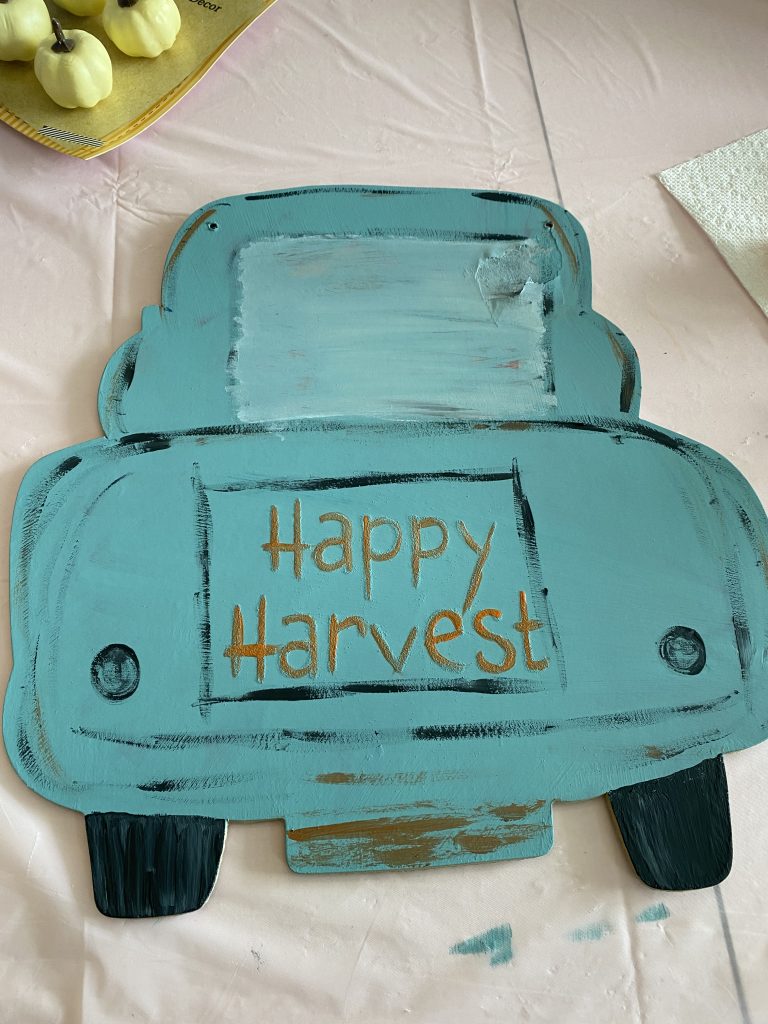 These little pumpkins from the Dollar Tree were PERFECT for my little pumpkins in the back of the truck! Let me show you what I used and how I used them!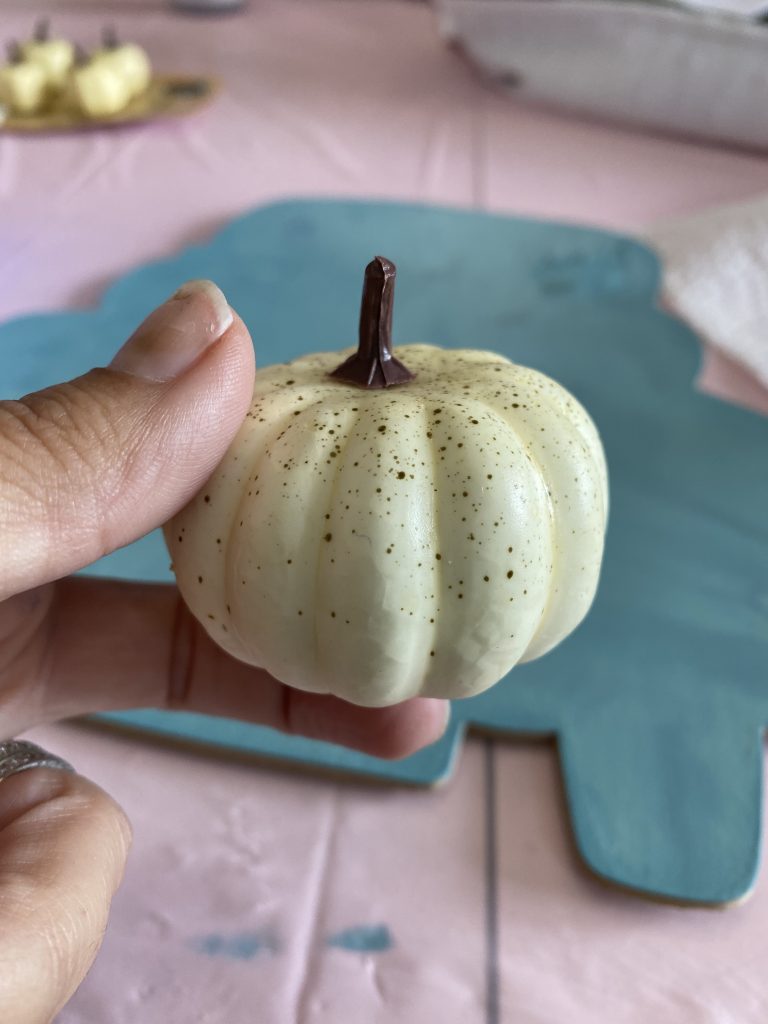 These are styrofoam. Cut them with a sharp knife down the middle, leaving the stem in place.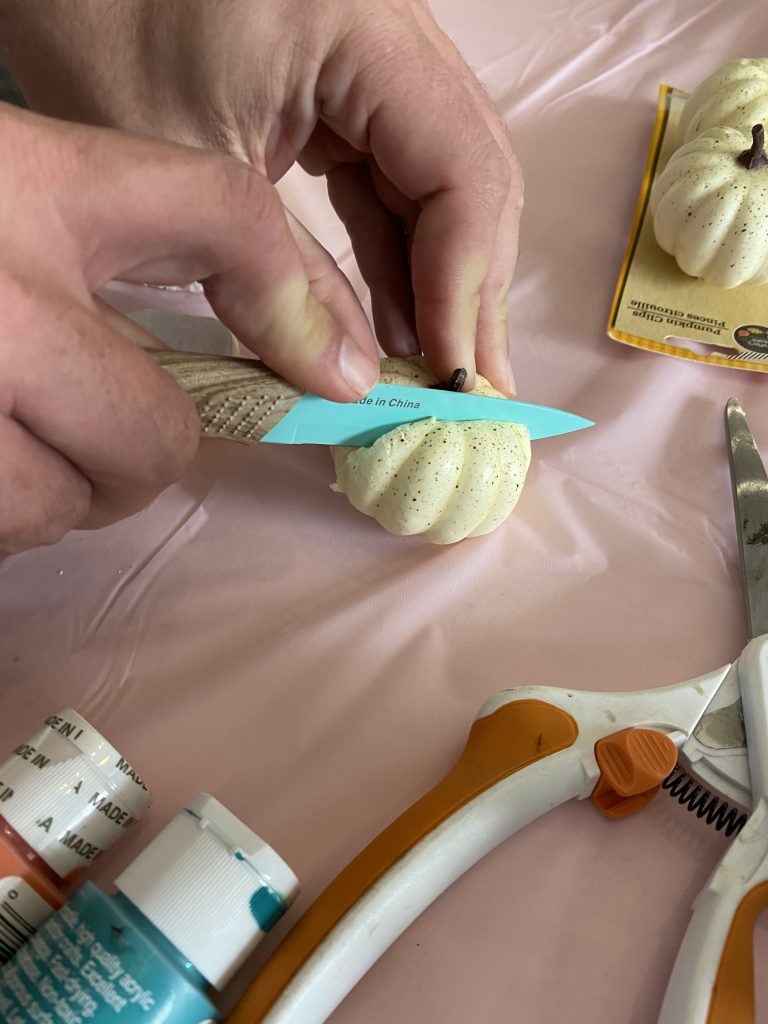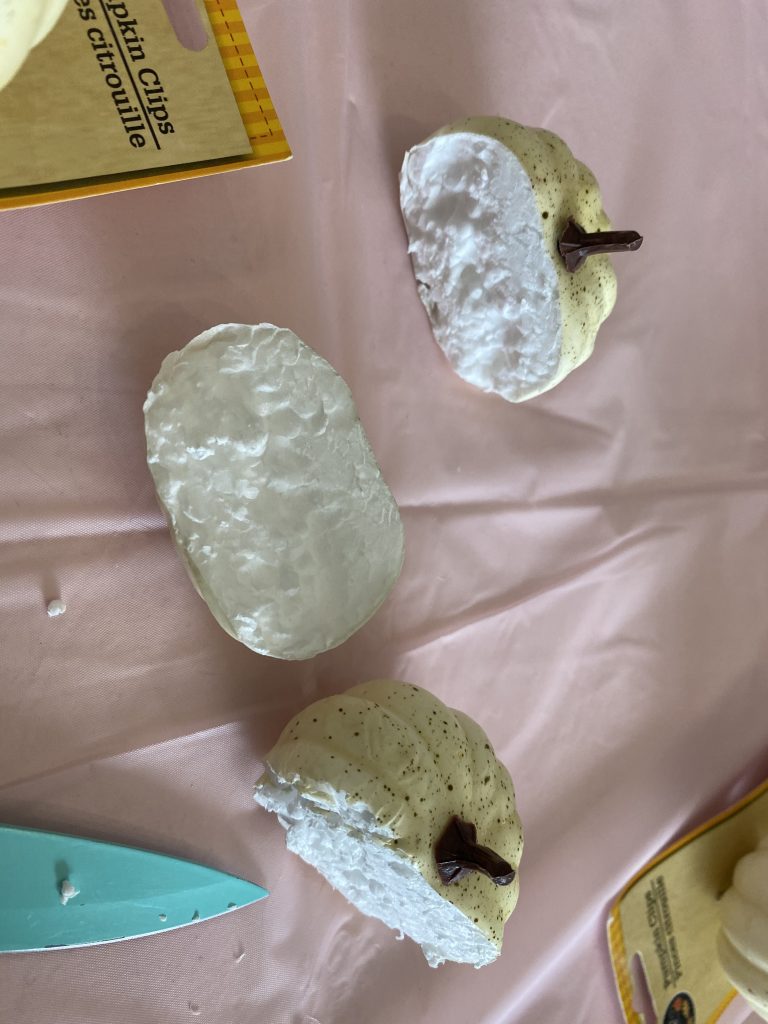 After cutting them, I took my harvest orange paint and painted the pumpkins. It took about 2 coats, but I wasn't worried about perfect coverage, because they had a cool look to them!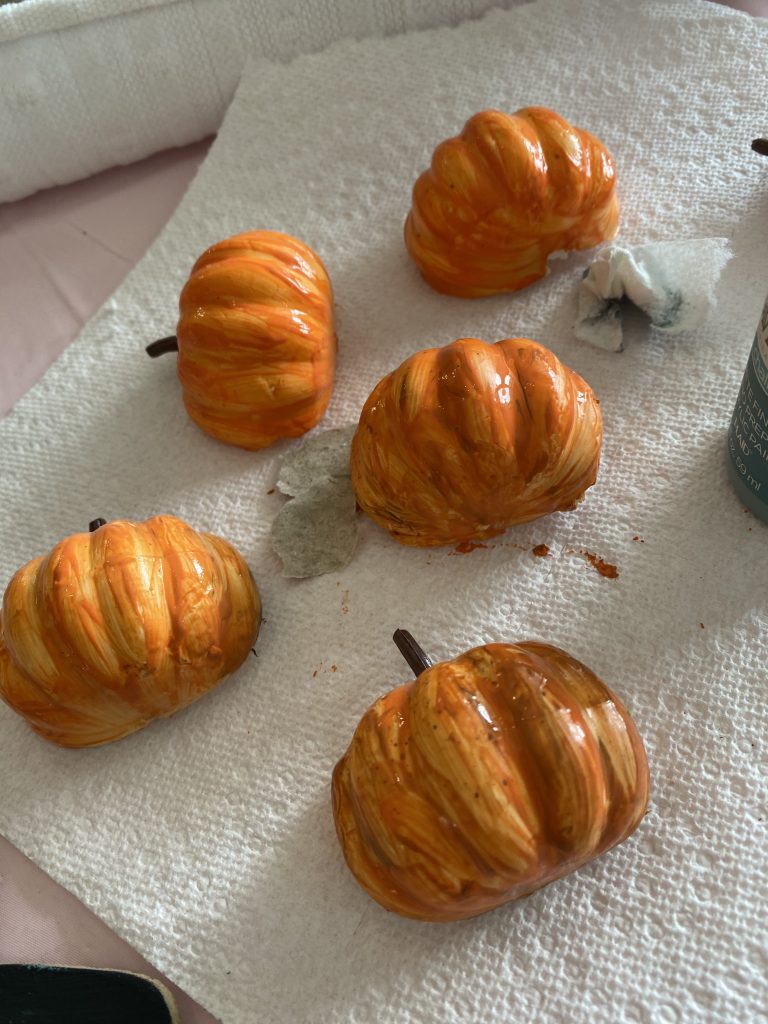 I then hot glued them onto my truck and then took my little tiny pumpkins and cut them down the middle and glued them on top…I also left them white for a little contrast.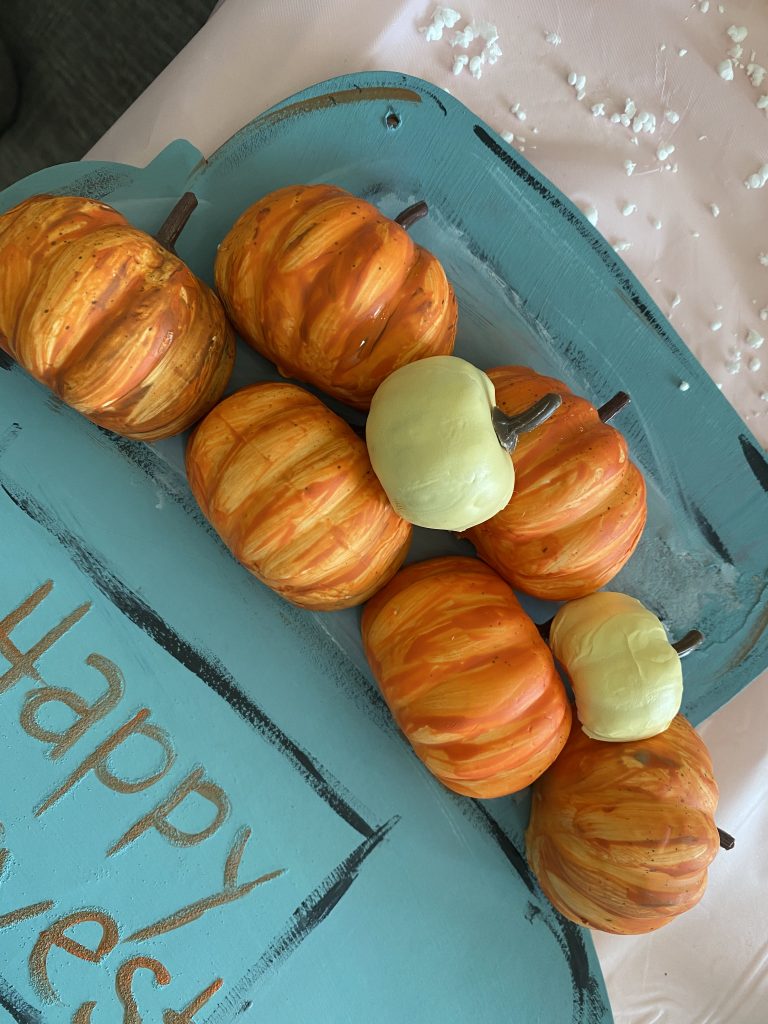 The one other thing I did that I didn't take pictures of was a BOW! I added a bow to the part that I tore when taking the little galvanized leaf off! It added the perfect touch!
And…here it is!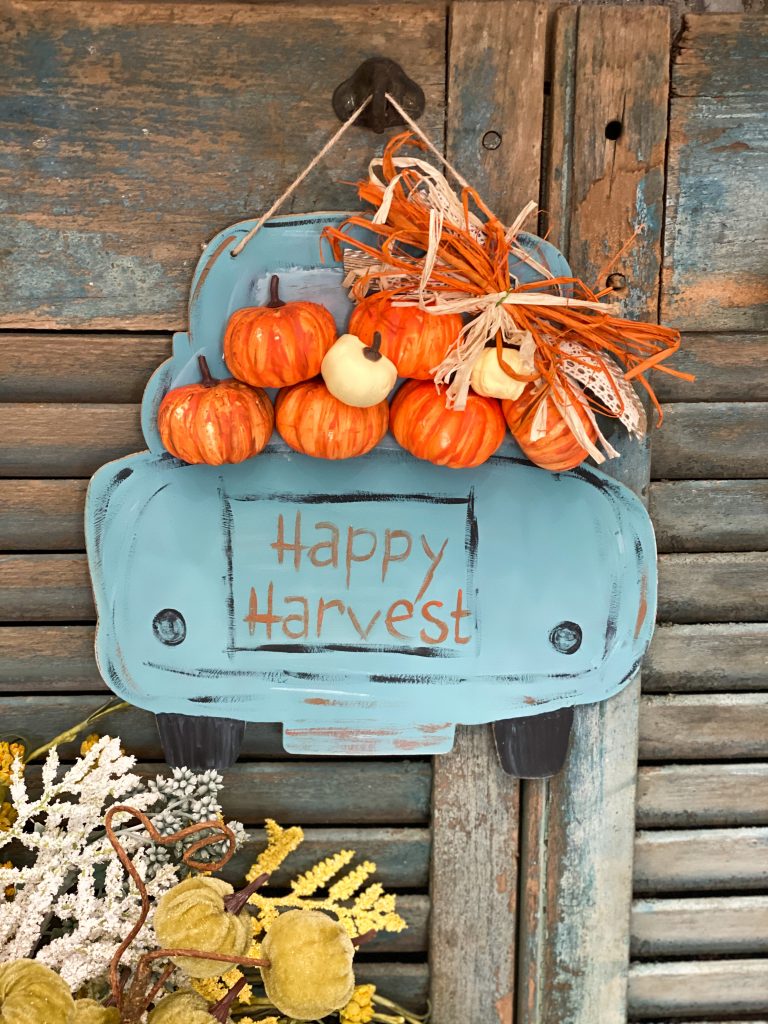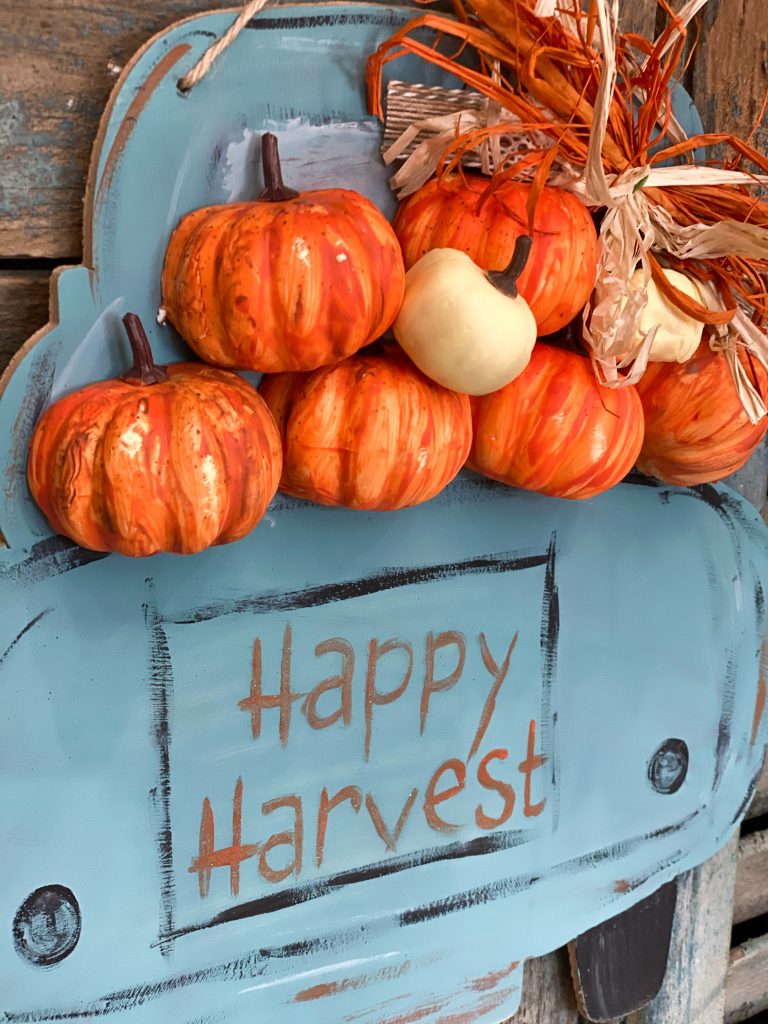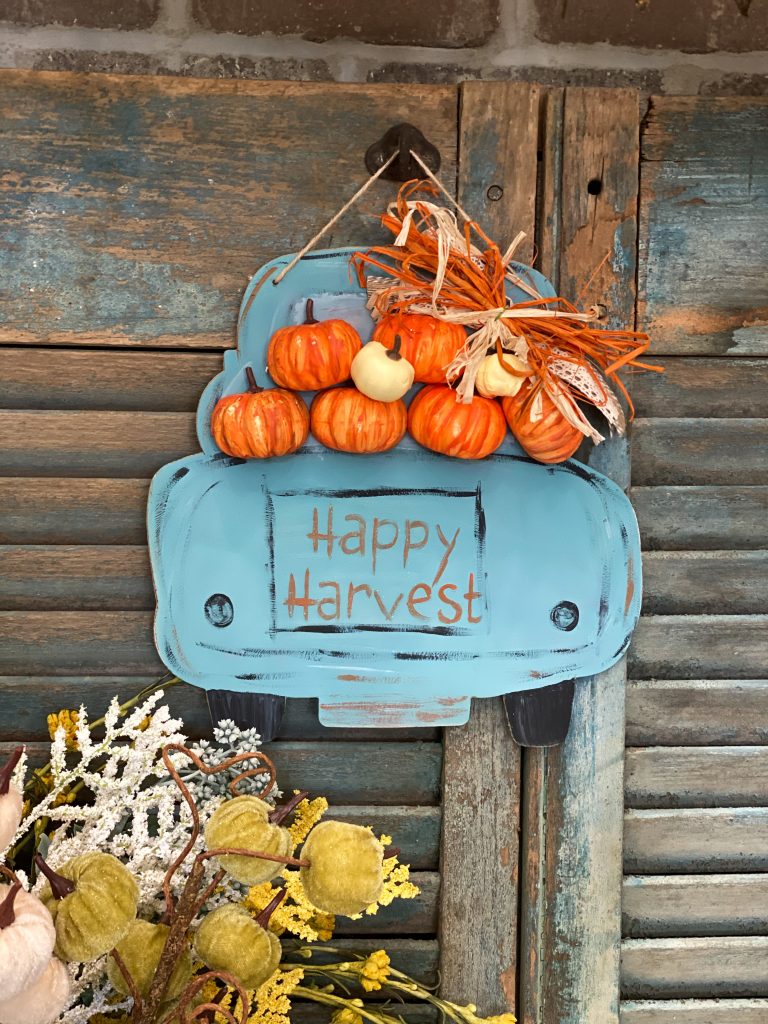 I absolutely LOVE this little makeover! What do you think?!
PIN FOR LATER!