I love mod podge. I love black and white. I love to diy things. I am not a traditional fall decorator.
There you have it, a little bit about me and about this project 🙂
I am also a hoarder of all things craft related. I hate to admit it- but it is true! So far, it hasn't let me down, so I don't plan on changing! LOL
While going through my stash to see what fun project I could make, I ran across this pumpkin that I had gotten for half off at Hobby Lobby last year. I forgot all about getting it, so I decided to do something with it!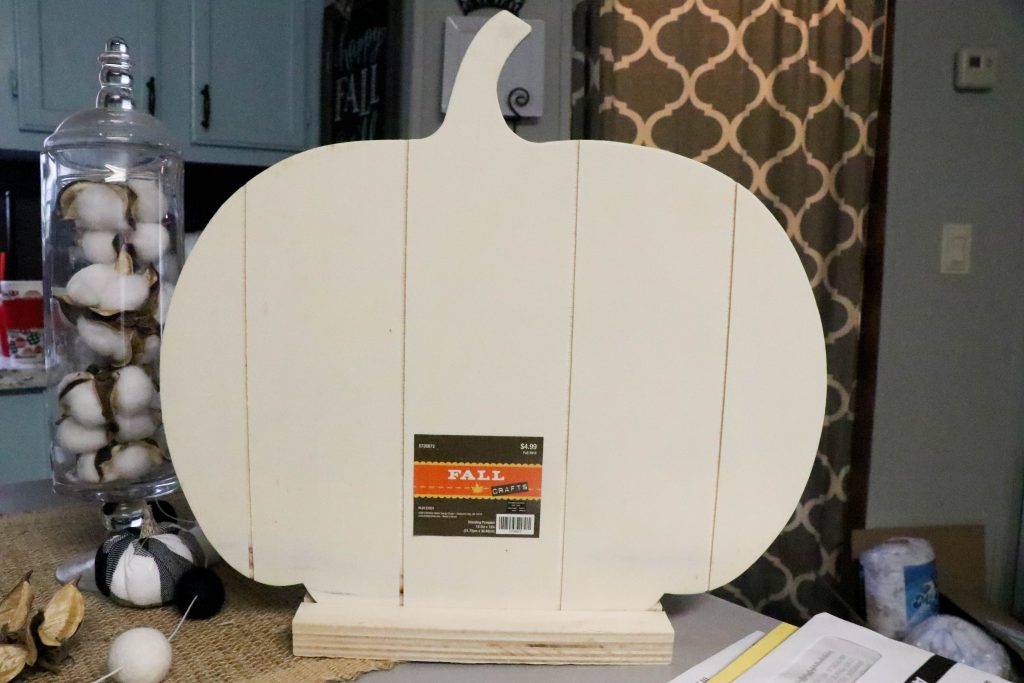 I gave $2.50 for this since it was half off.
I also had these little FALL letters that I had picked up at Walmart on my recent trip. You may remember me using these same letters with the word BOO on a recent Facebook live video! It was a hit, so if you want to watch- just go HERE!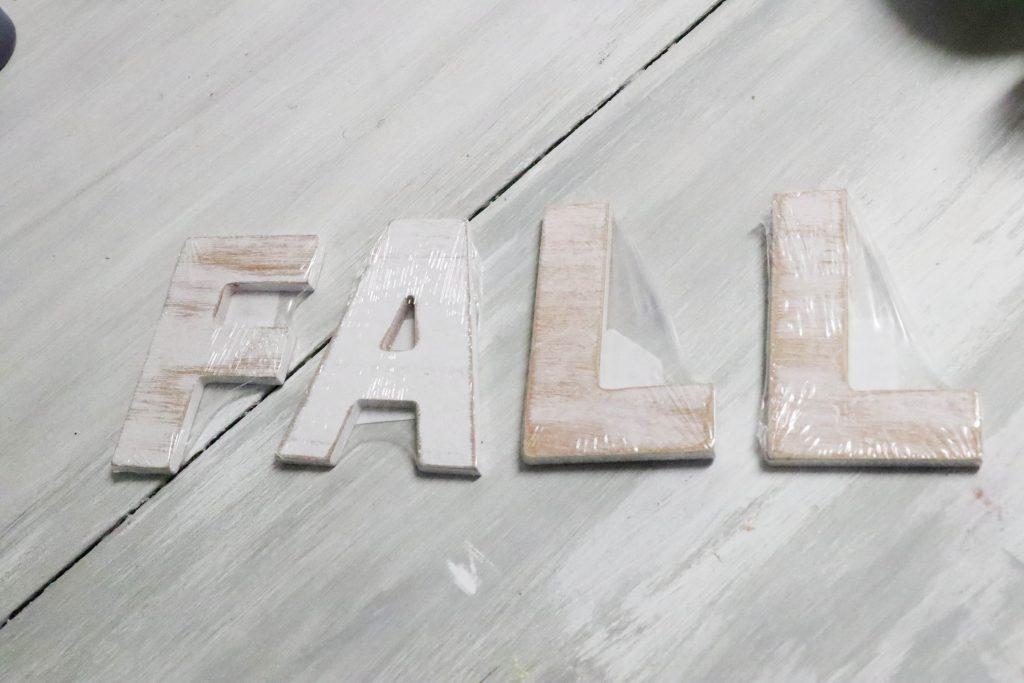 The letters are just .97 each, so super budget friendly! They come with this white wash look already, which works great for certain projects, but in this case- I wanted to change them up with a little mod podging and some fun scrapbook paper that I also had on hand! Don't you LOVE this black glitter?!?!?!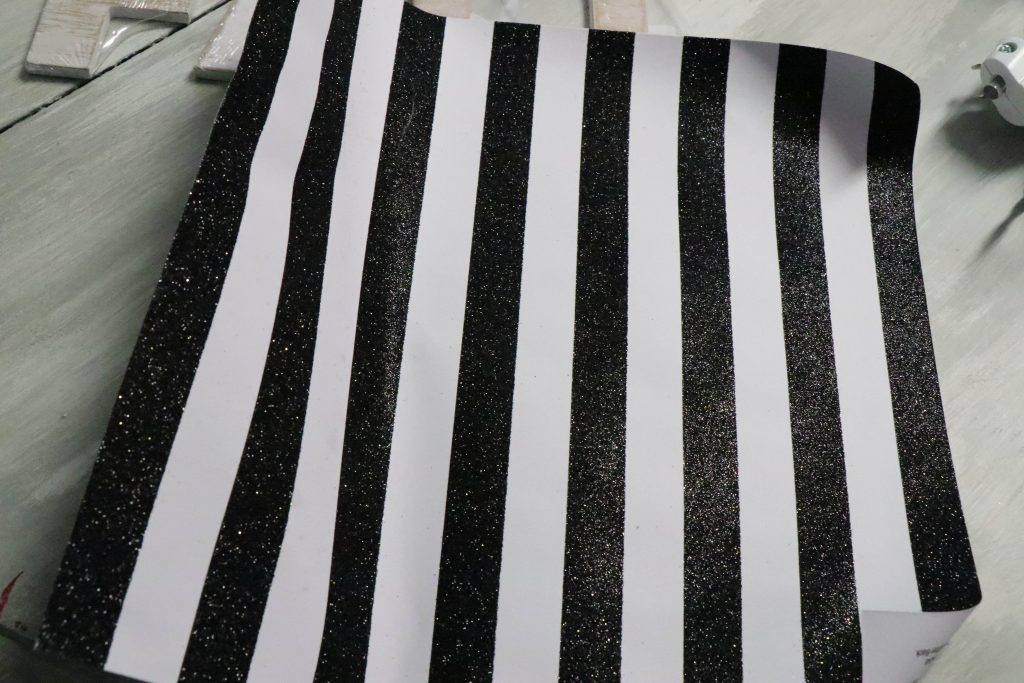 The paper is from Hobby Lobby. It had been in a stash too (as you can tell by the shape it is in!)
I decided to paint my pumpkin black because I am all into black and white this year for fall and Christmas! (Just .50 craft paint from Walmart in jet black)
While drying, I went ahead and traced each of my letters on the back of my scrapbook paper. Be SURE you trace them opposite of how it will actually look on the front or you will mess it up. See how my F is backwards? This is the correct way to do it.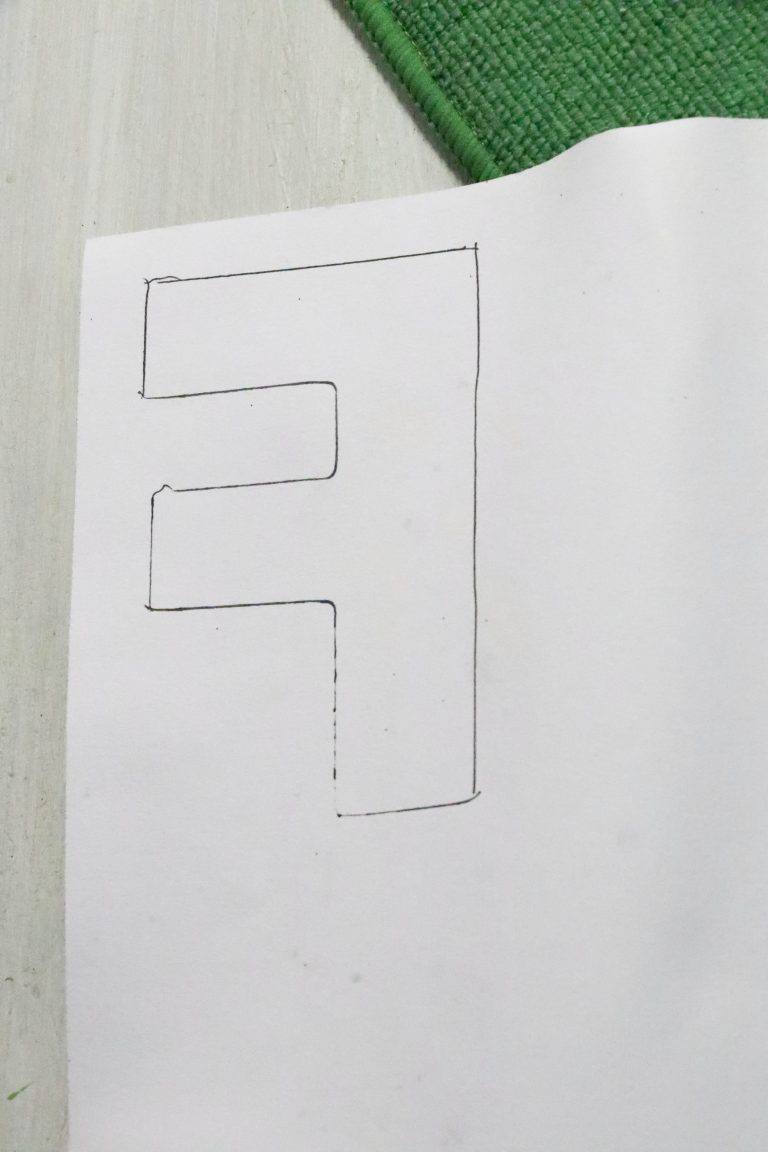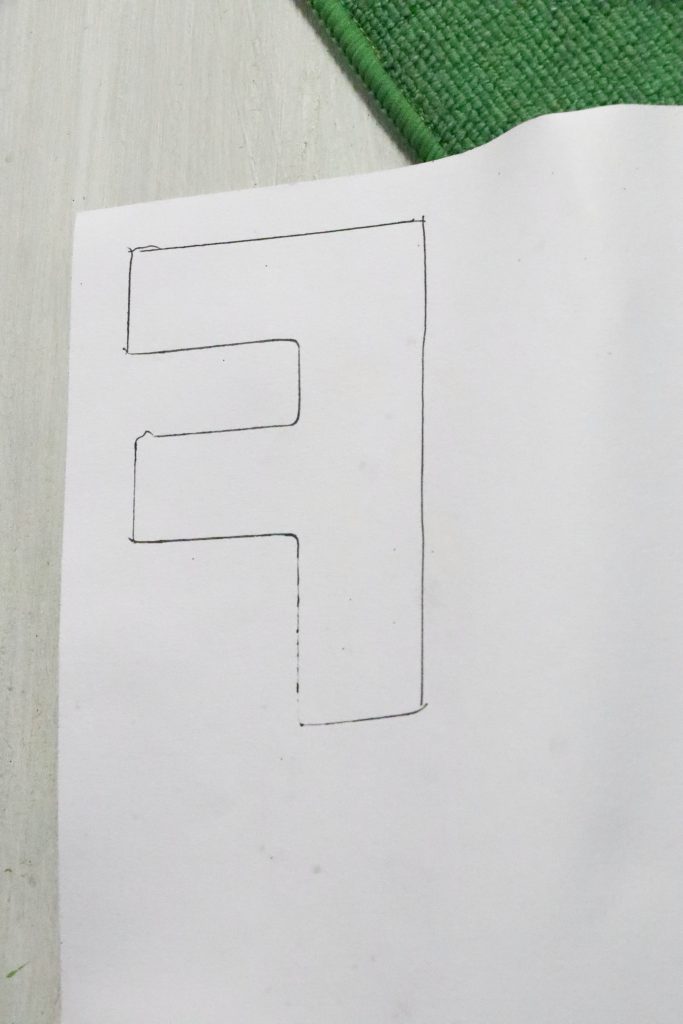 Take some mod podge and simply brush it onto your letter and then place the paper that you traced and cut out right on top. Press down and rub, making sure you leave no bubbles.
Do this for each letter until finished.
Then, simply hot glue (or use any other type of strong adhesive) and place them onto your pumpkin.
Of course, I had to go ahead and add a bow for good measure, and it was the icing on the cake.
After those simple steps, THIS is the finished product!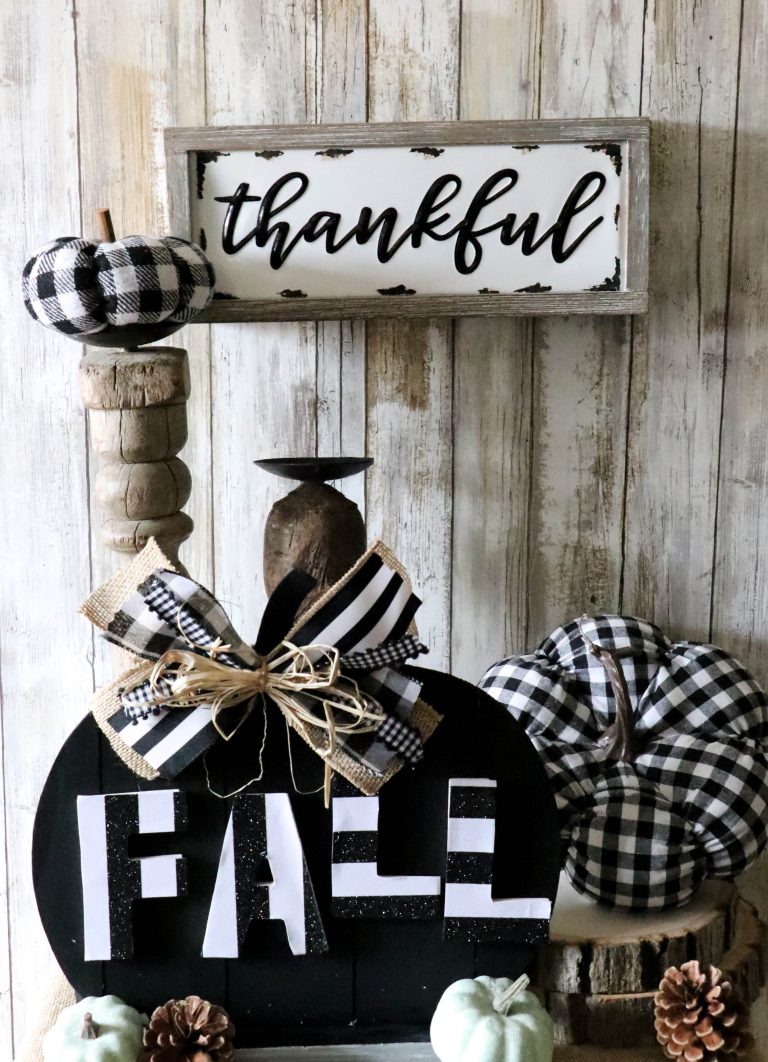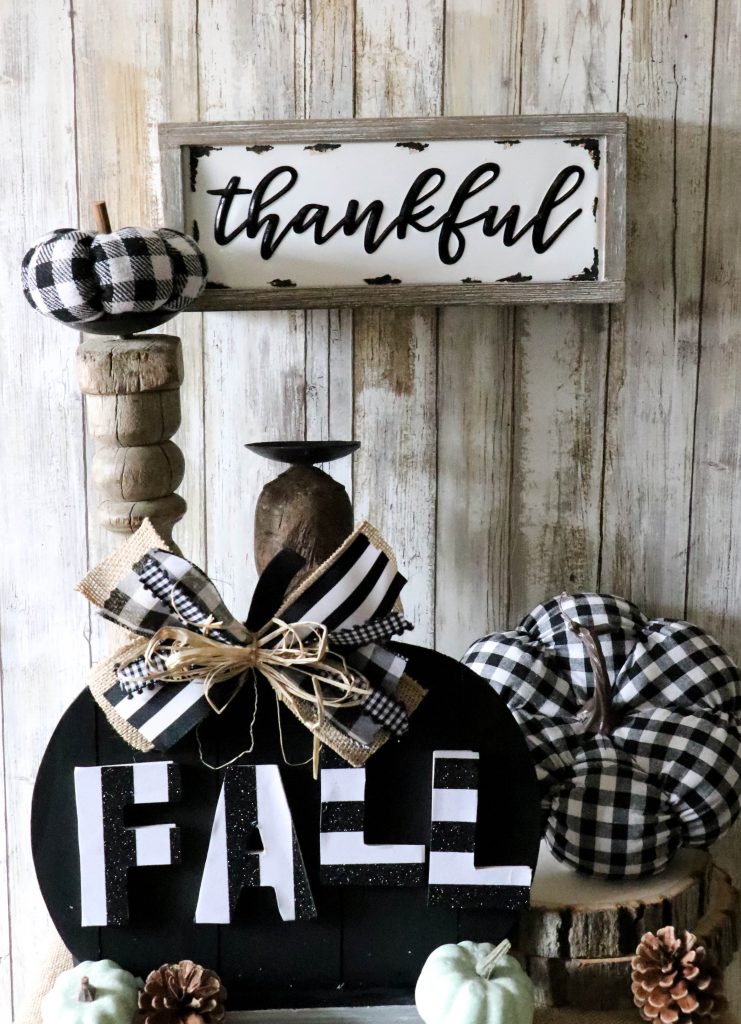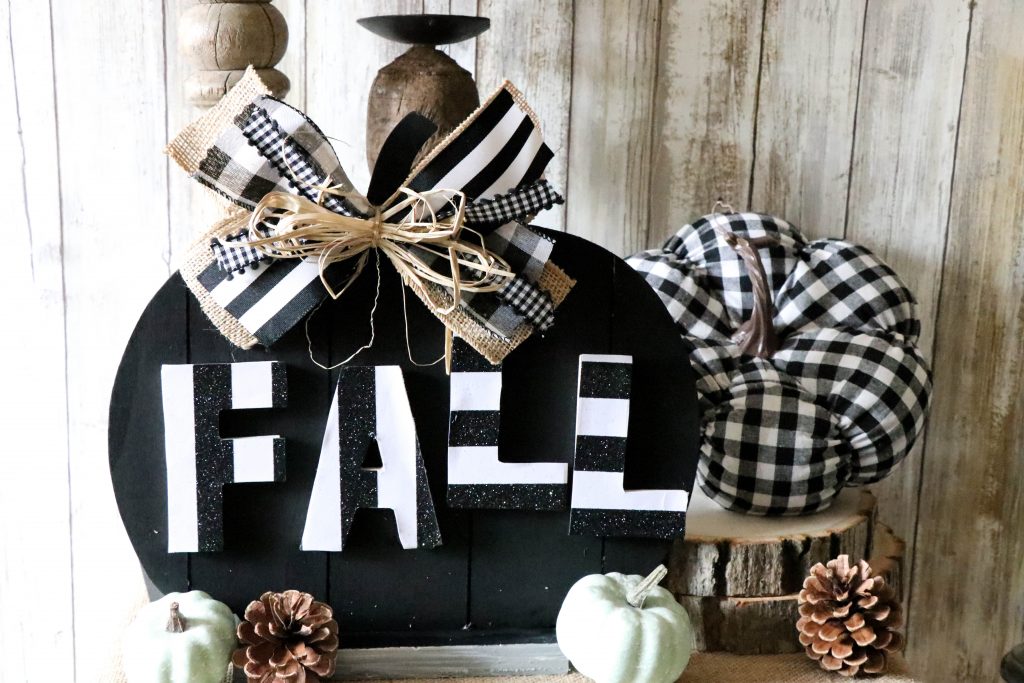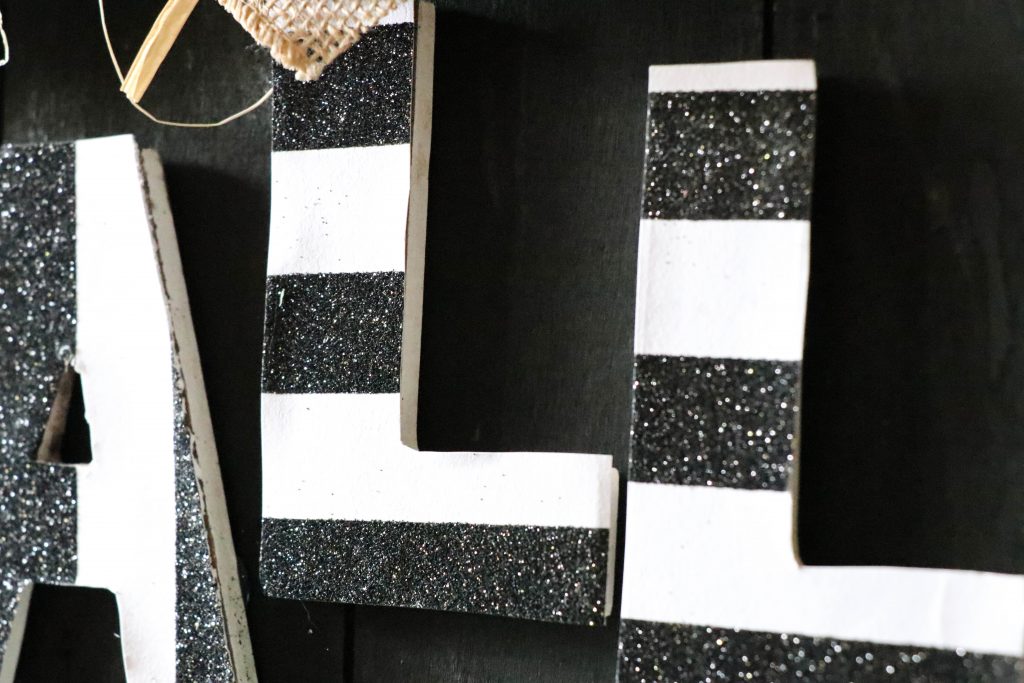 Yes, this is a "Re-Fabbed bow"! In fact, it is one of the ones I made on this most recent video!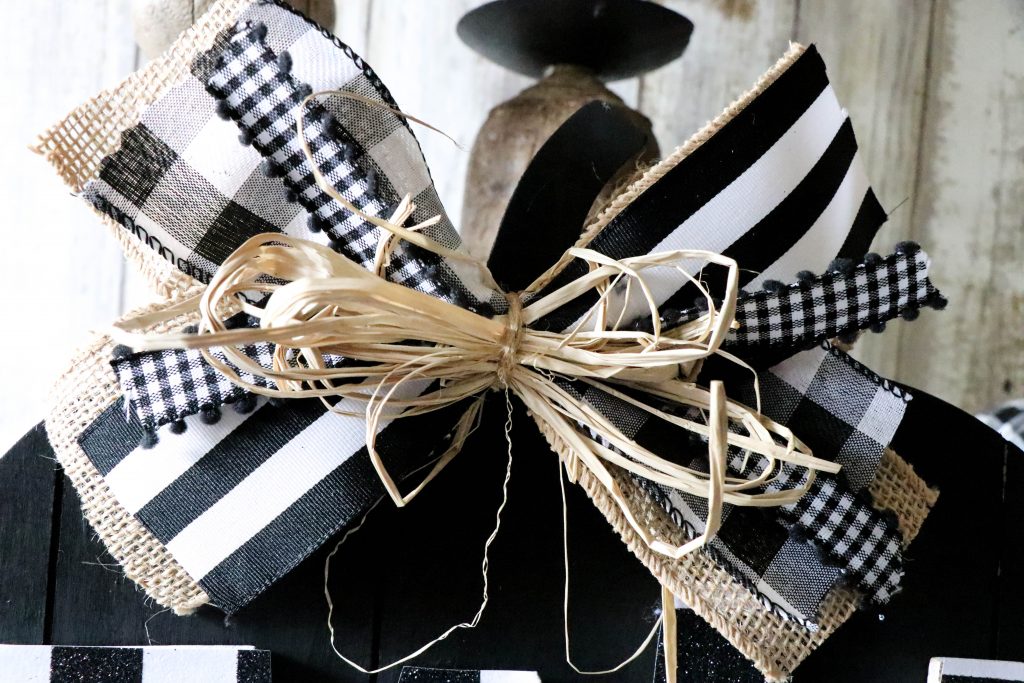 So, easy peasy. What do you think? I am SOOOO loving the black and white theme this year!
PIN FOR LATER!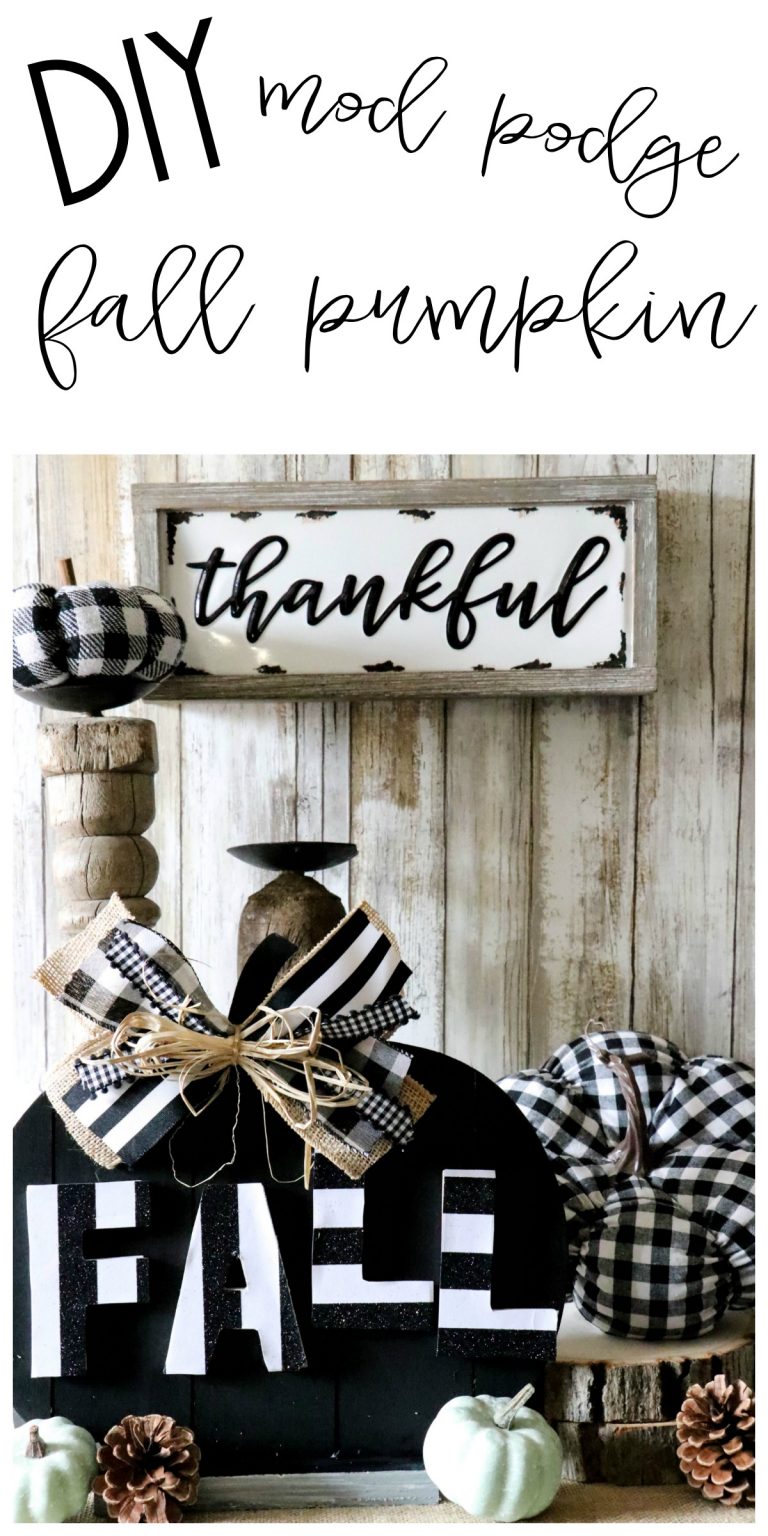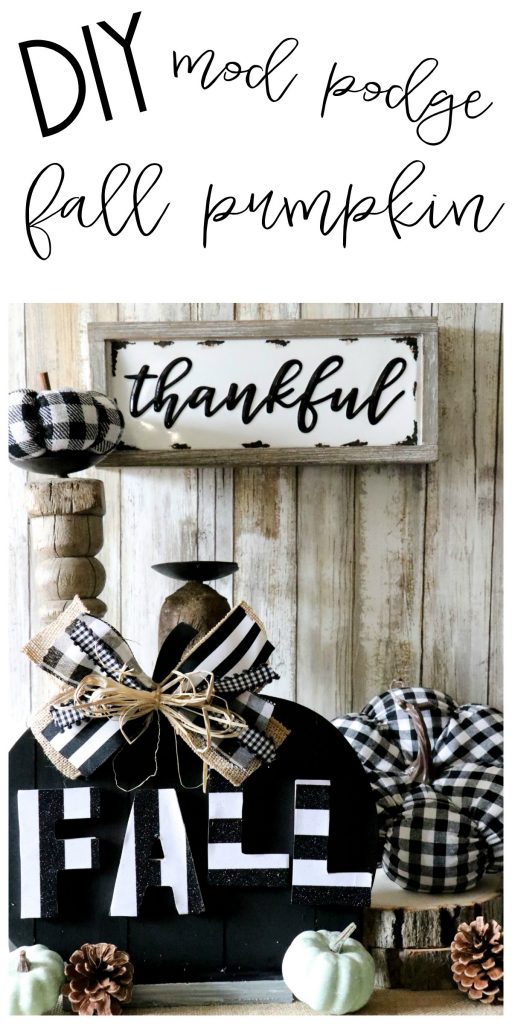 Be sure you are following along on Social Media and by Email (the ONLY way you will see ALL of my posts! But don't worry- NO SPAM from me!)
Facebook/Instagram/Pinterest/Email