If you love the Dollar Tree like I do, you already know the amount of awesomeness that can be found. I mean, I roam the aisles each time just waiting for something to stand out to me that I know I can turn into something amazing! It's just a thrill (weird?)!
This specific trip, I happened across these beauties and I immediately knew they would become bathroom storage!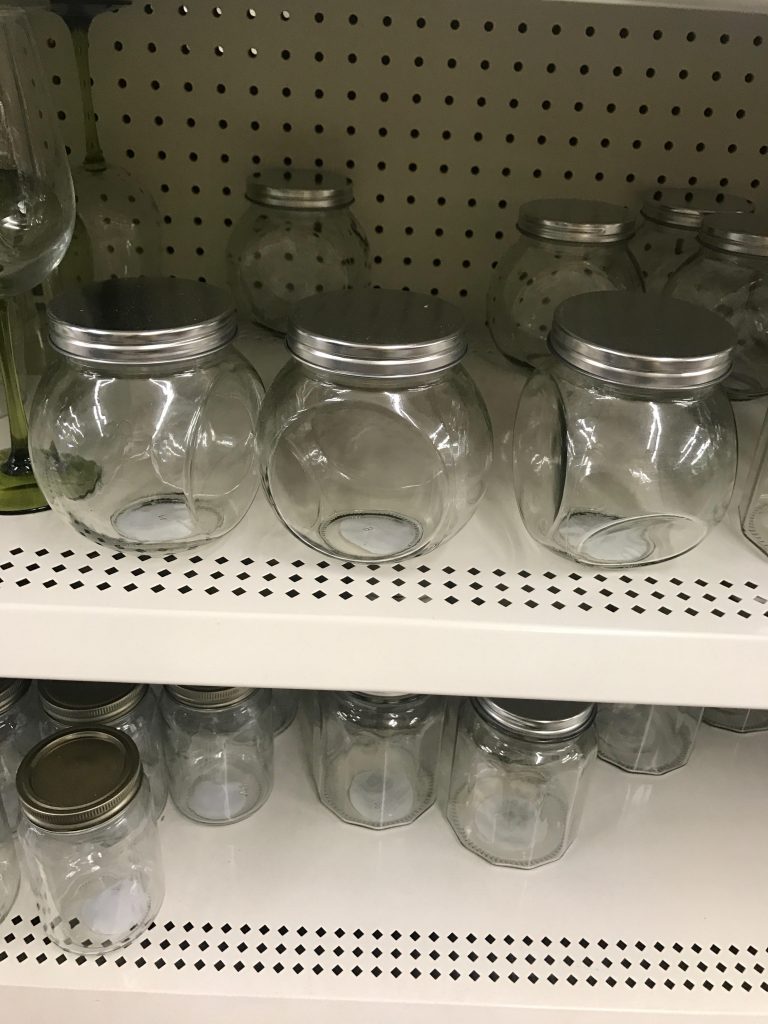 You see, my organizational skills are lacking, to say the VERY least. I am not good at it. At all. Our bathroom is the ultimate disaster (under the cabinets especially). Our q-tips were in those long cardboard containers, cotton balls falling out everywhere…you get the point.
Well, with very little work at all, I was able to take these plain jane Dollar Tree containers and turn them into some super cute and stylish bathroom storage that I can be proud of!
Now, I had the knobs already. I basically collect cute knobs to use along the way. You can find them everywhere for so cheap, so I just pick them up sporadically as I see them. I have done so many projects with random knobs!
ALL I DID HERE was the following:
Spray paint the lids matte black (I had it on hand)
Take my hot glue gun and glue the knobs to the top once dry
Fill each jar with bathroom necessities!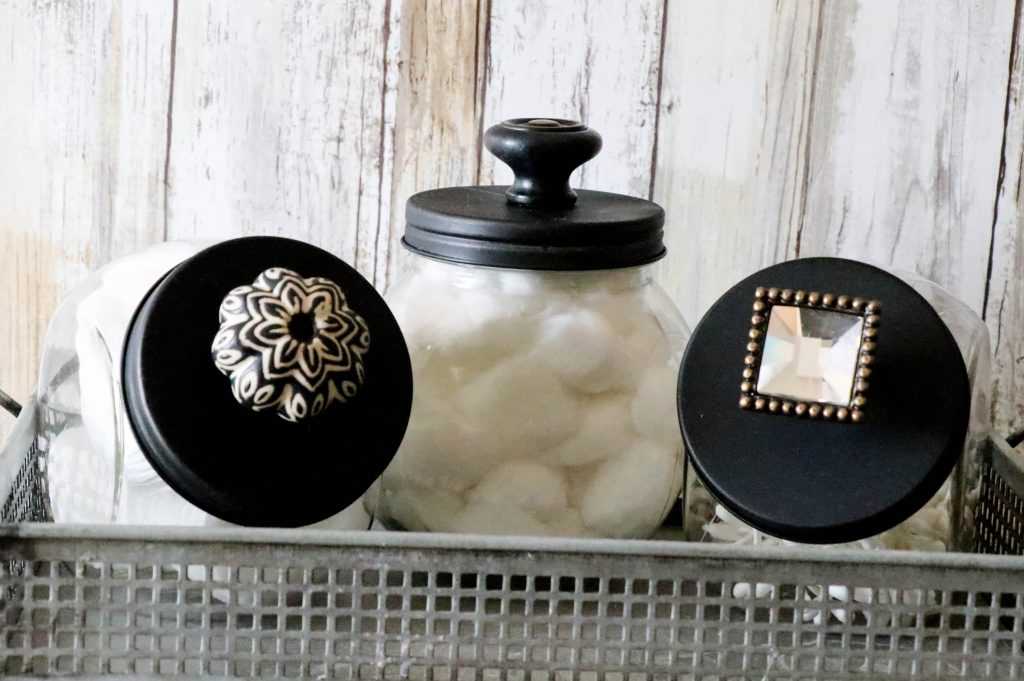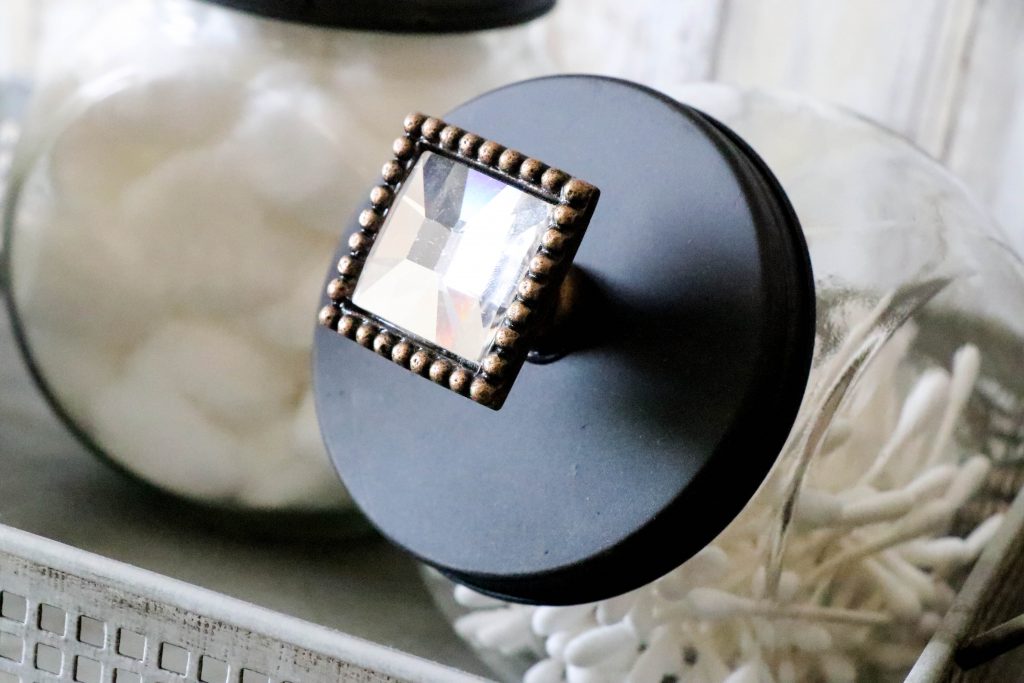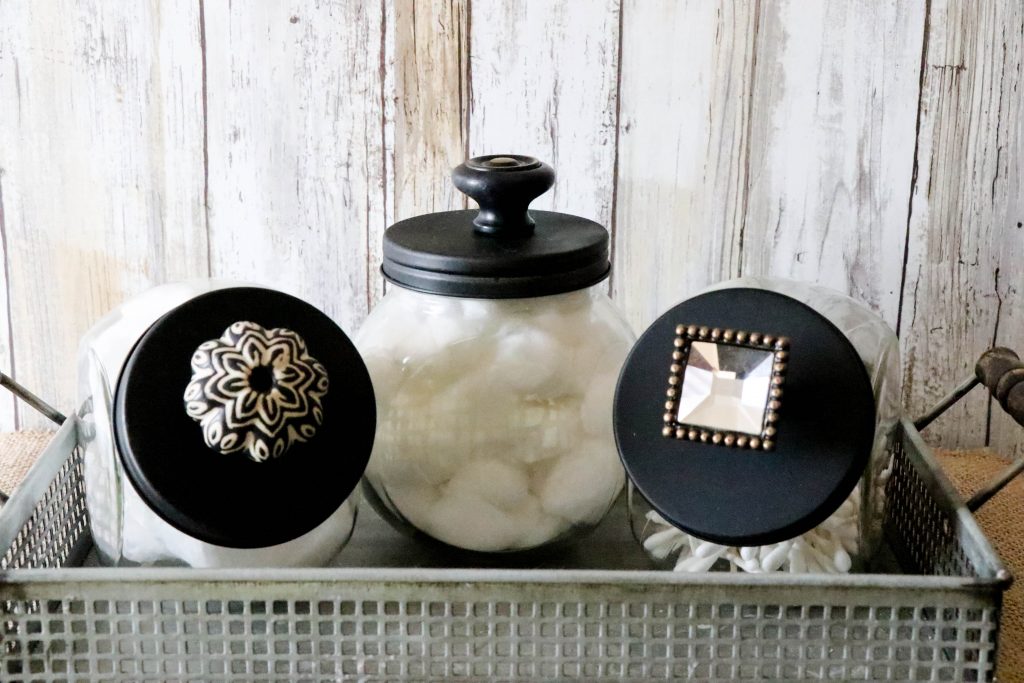 Boom! Easy as pie.
What do you think??? Only cost me $3 out of pocket right now because I already had everything! Pays to be a craft hoarder LOL
PIN FOR LATER!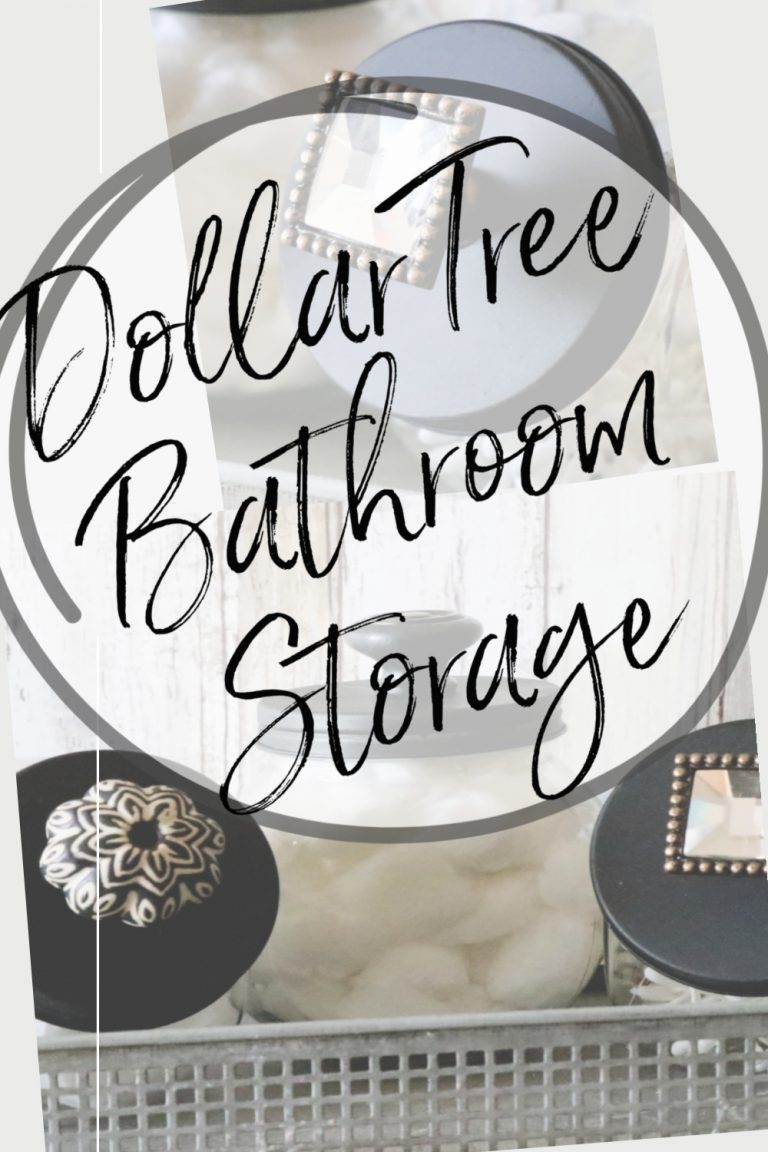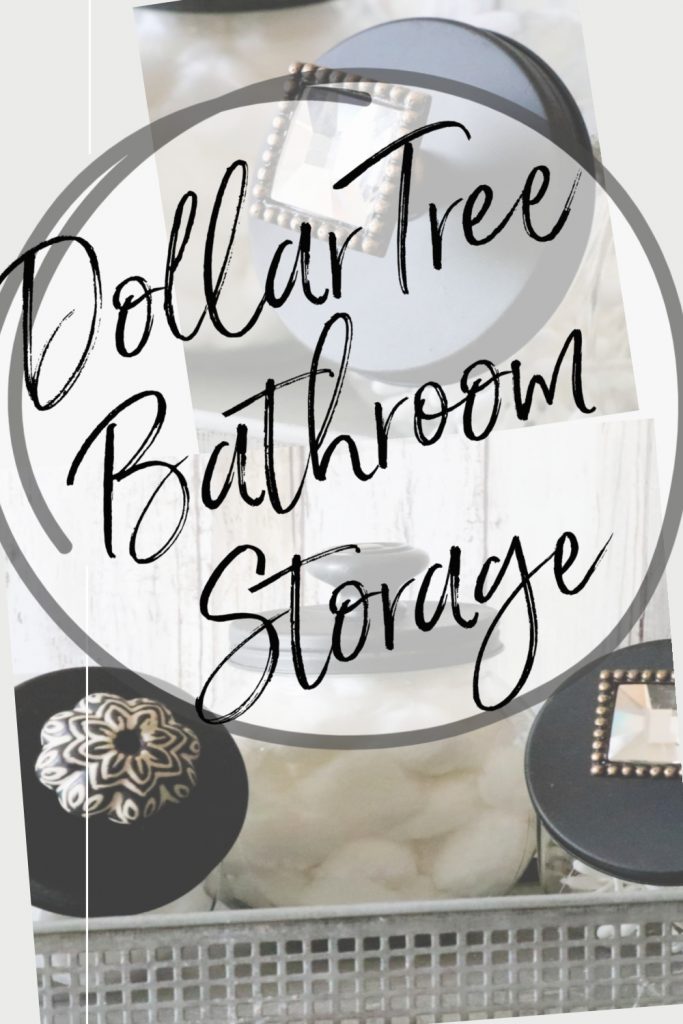 Be sure you are following along on Social Media and by Email (the ONLY way you will see ALL of my posts! But don't worry- NO SPAM from me!)
Facebook/Instagram/Pinterest/Email