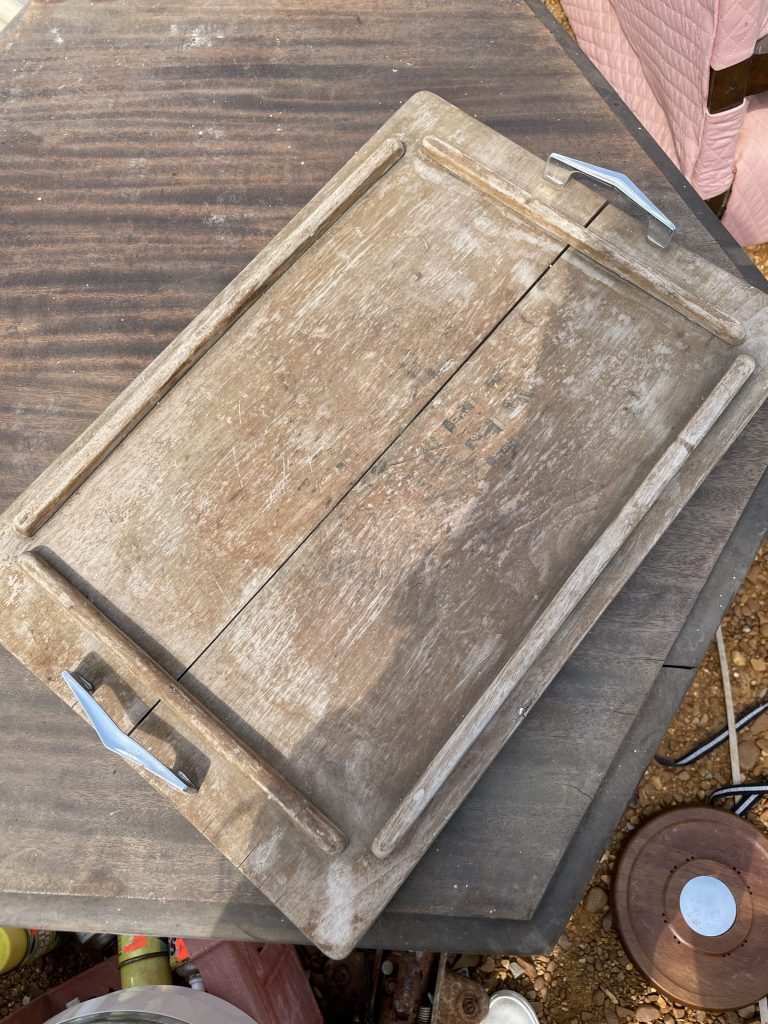 You see this bad boy? I found him at my local junkin' spot, Anything Goes Trading Co. for only $8!!! It was the perfect piece to take home with me, and spruce it up a bit… it already had amazing bones- it just needed a little touch of Brooke. 😉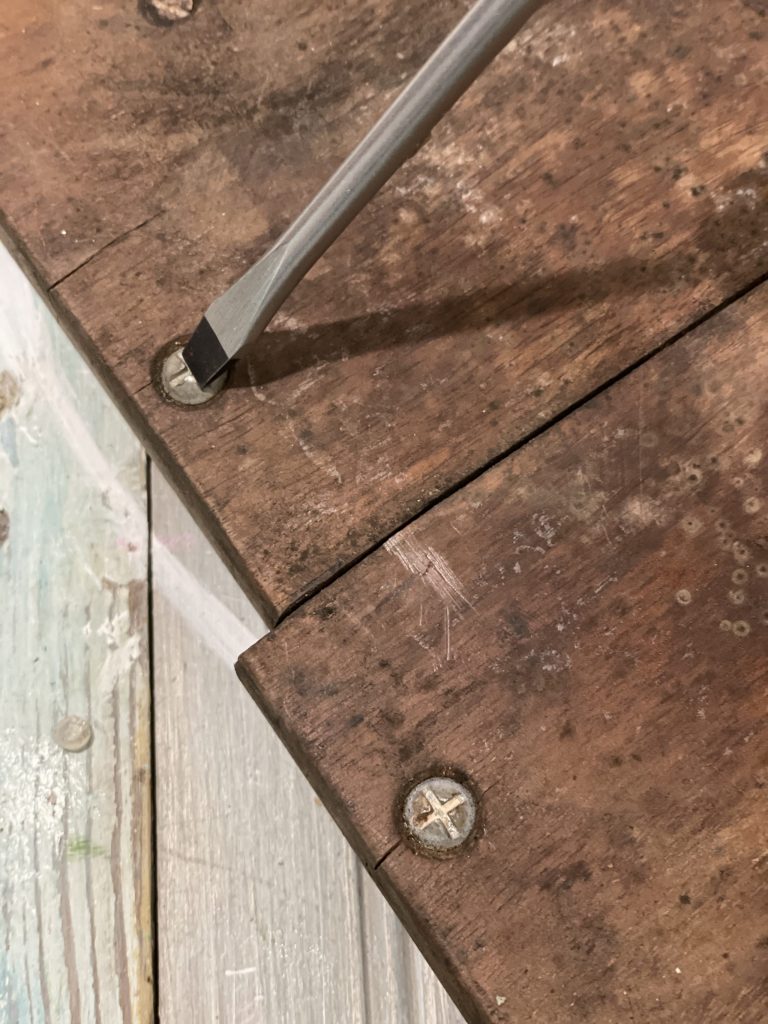 The very first thing I did was remove the handles. I knew I wanted to change them out for a pair of handles I've been hanging on to for awhile!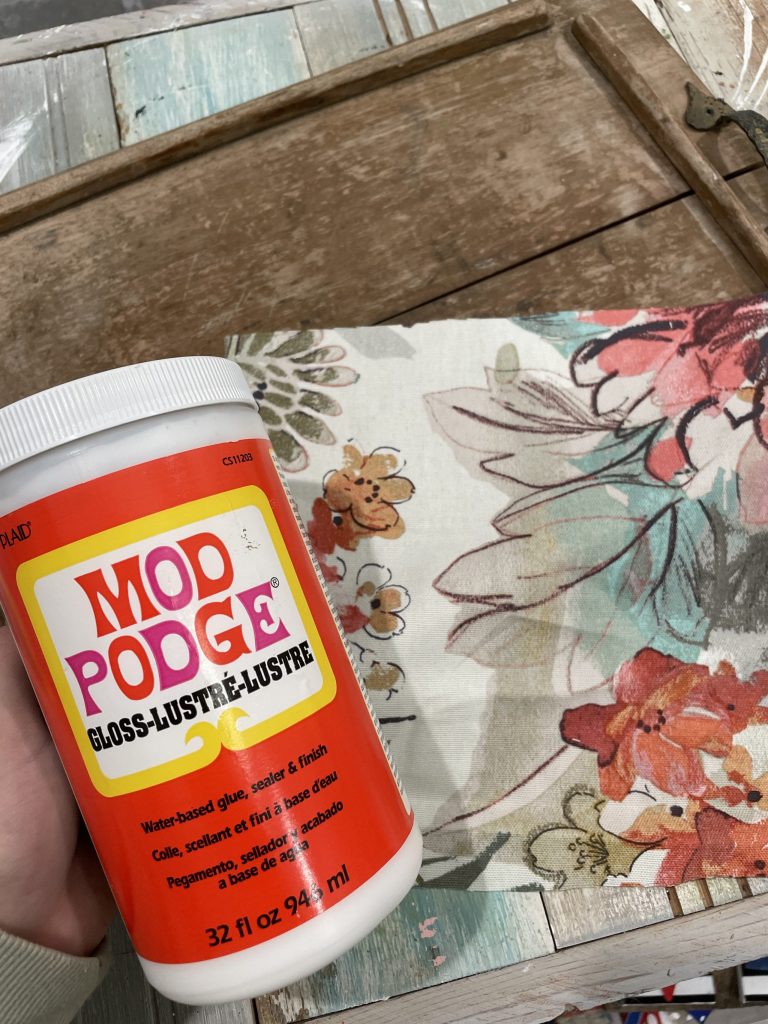 Do you see where I'm going with this?!?! All I'm doing now is taking a piece of fabric I had on hand from Hobby Lobby, and attaching it to the tray using my trusty Mod Podge!
I simply laid out the fabric on top of the tray, and traced out where I needed to cut.
Once I had my piece cut out, I laid down a pretty thick coat of mod podge directly to the tray, and stuck on the fabric!
SUPER important step!!! Take a sanding block, and sand the fire out of the edges! This will help give the fabric a more finished look.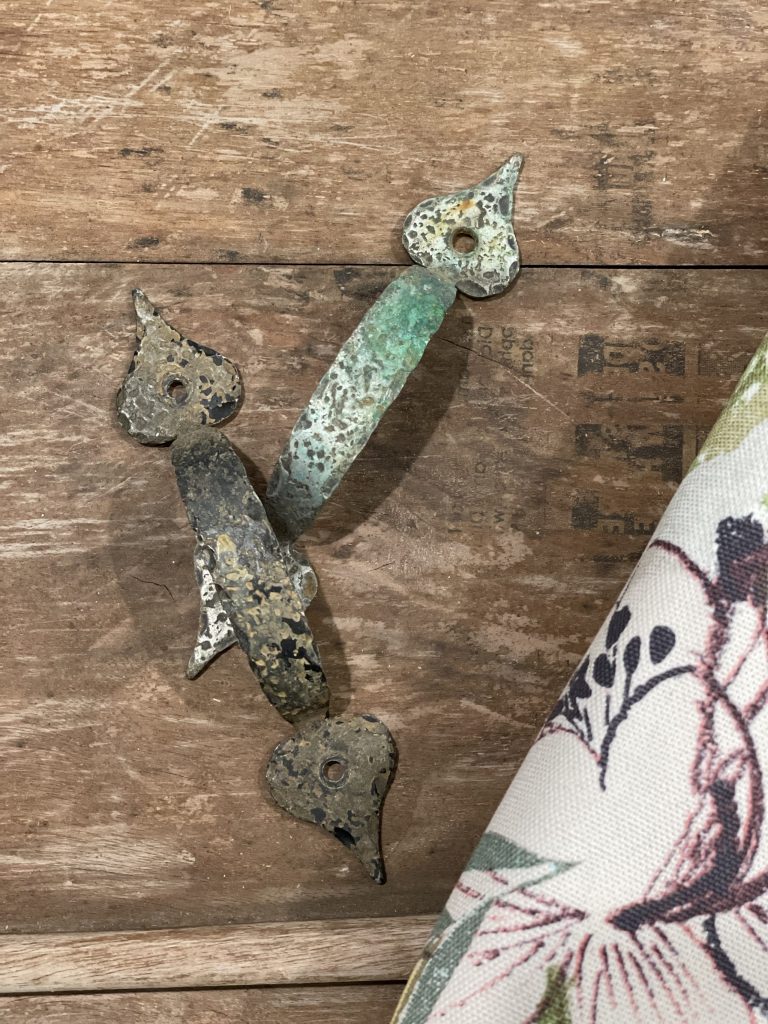 Lastly, hot glue your new handles where they belong!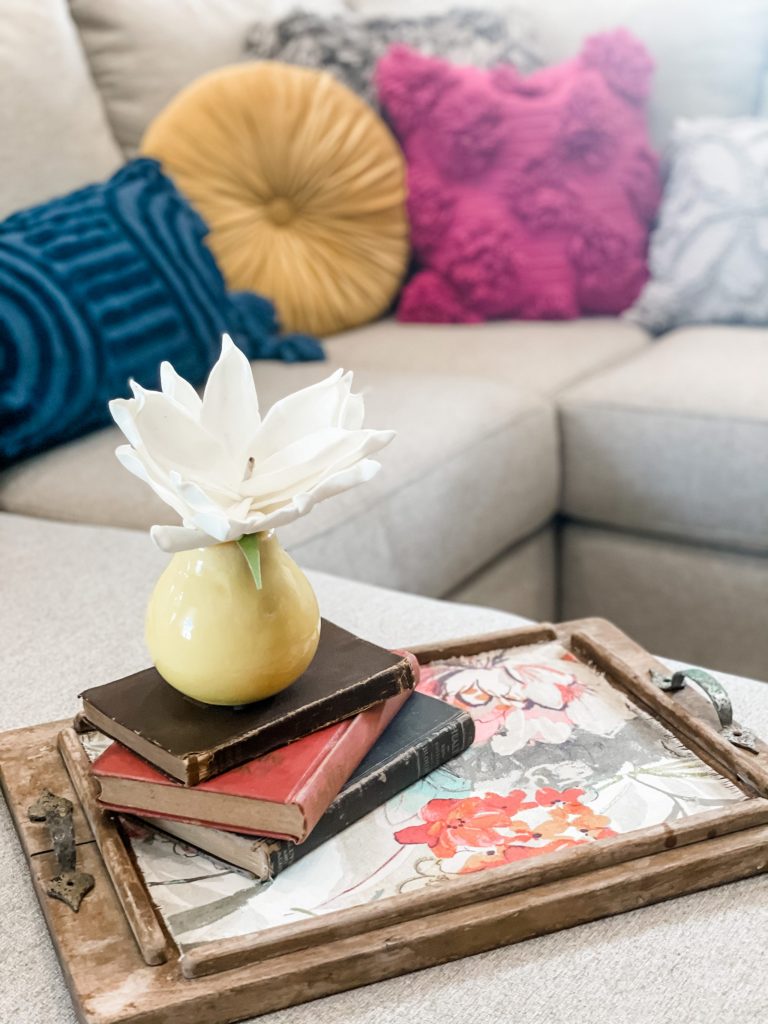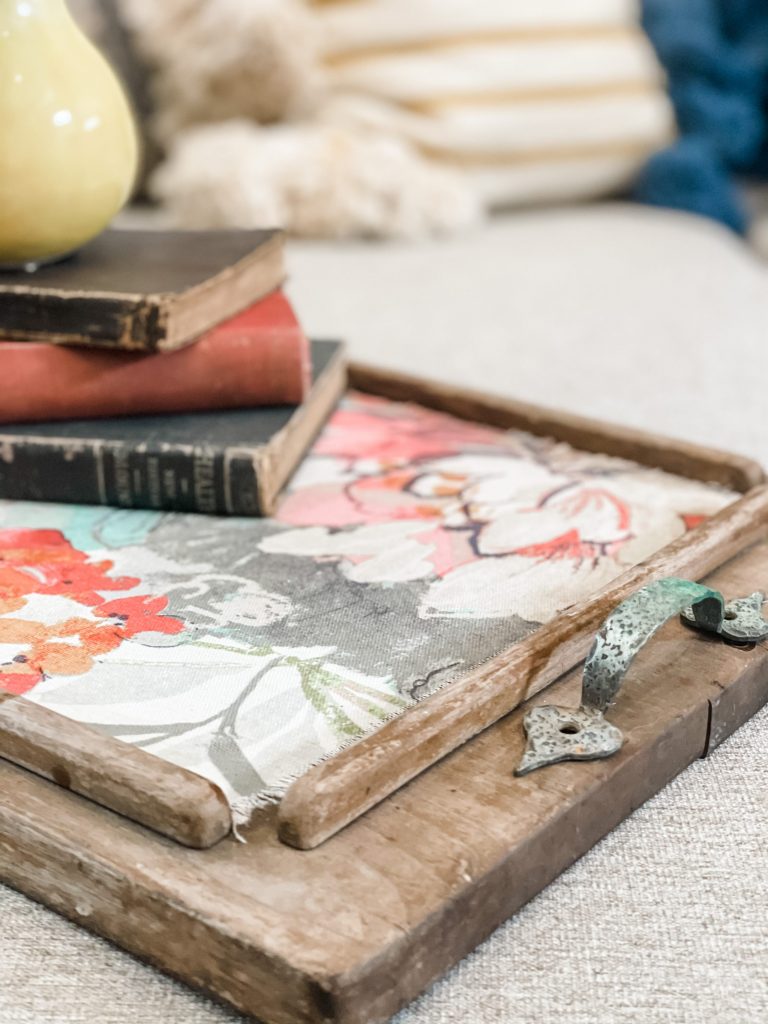 How GORGEOUS are these handles?!?! They already have that perfect patina!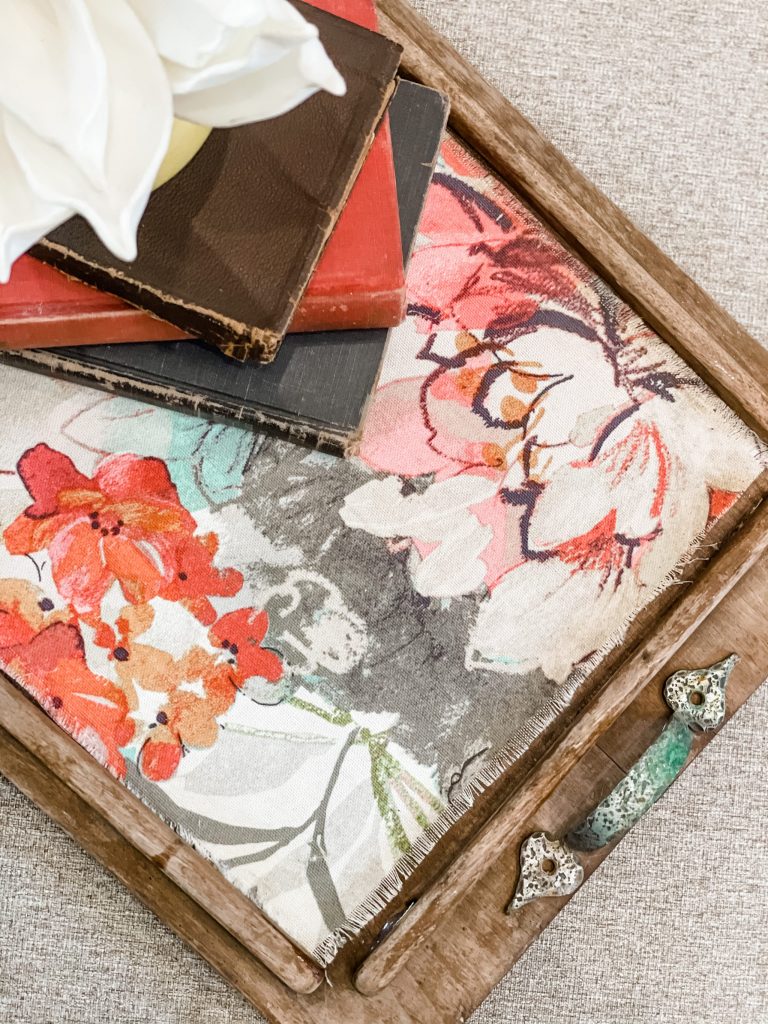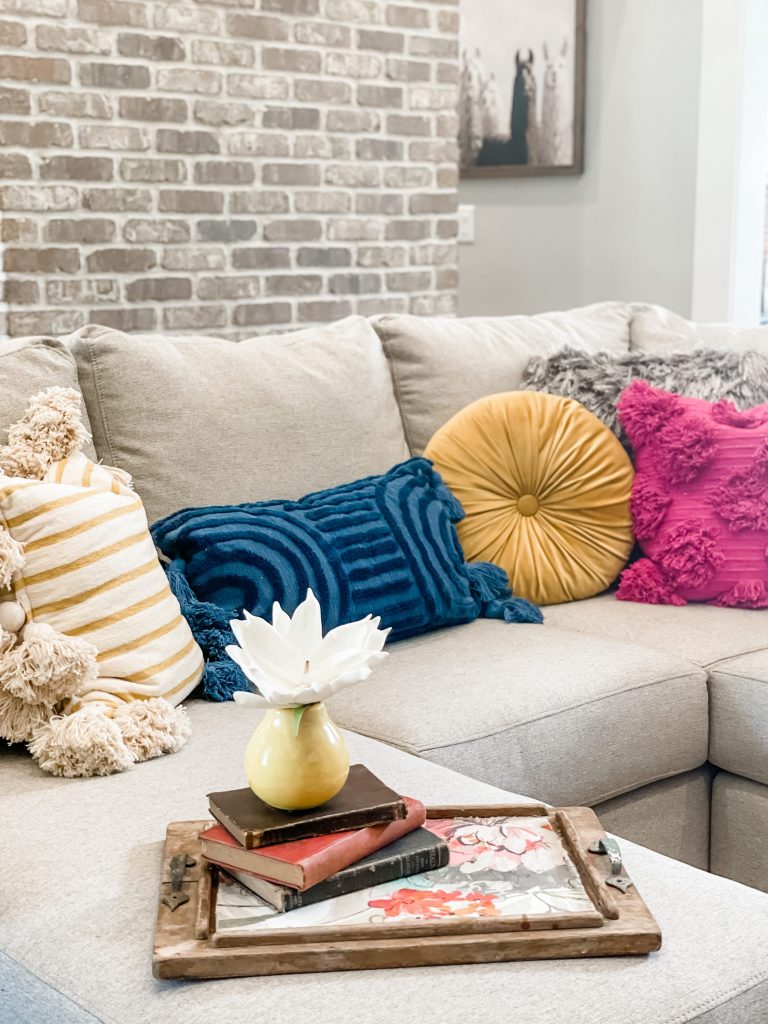 For just 8 bucks, I think this thrifted tray turned out pretty snazzy!! What do YOU think?!
MAKE SURE TO PIN!