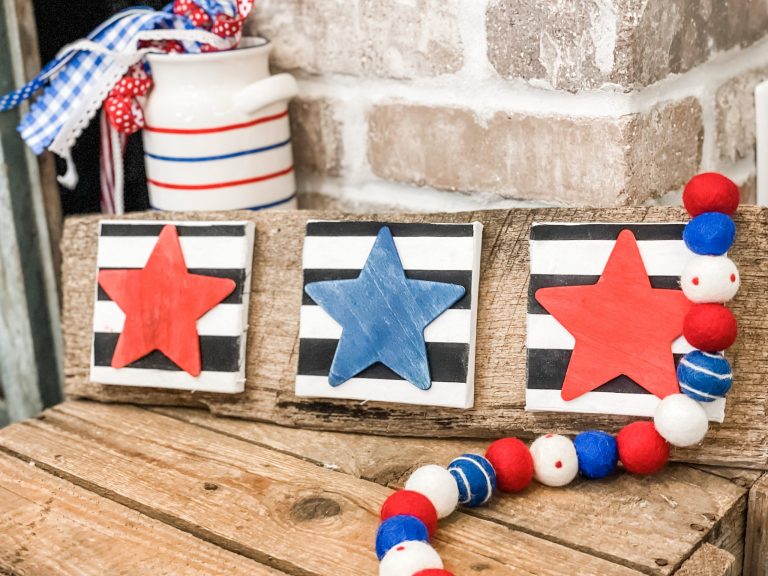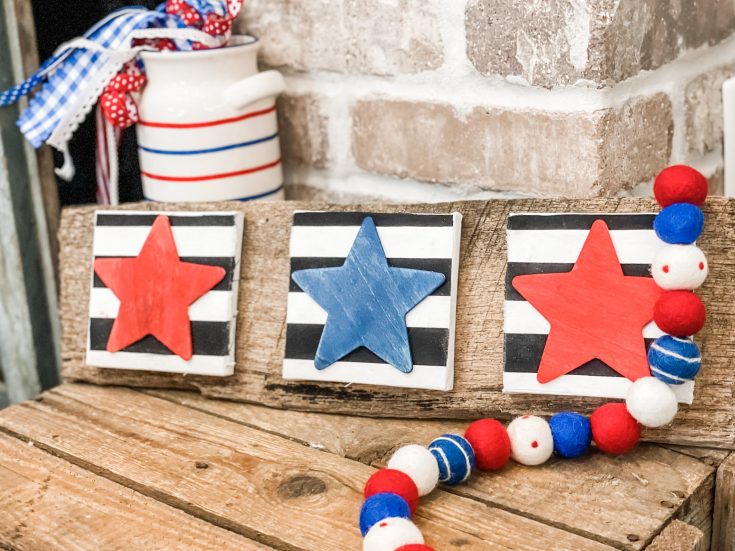 diy stars and stripes sign
I think one of the most underrated holidays for decorating is Memorial Day and 4th of July. I LOVE making anything that involves stars and stripes, and red white & blue! Celebrate your independence this year with some ADORABLE hand-made patriotic crafts... ESPECIALLY this one!
Materials
any type of board- I used a scrap piece of wood I had on hand! 
3 mini canvases 
striped fabric 
wooden stars
red & blue paint
mod podge
hot glue gun
scissors
Instructions
The thing that makes this sign look more expensive then it actually is, is the LAYERING! These mini canvases were the PERFECT thing to layer on this sign. I found mine at Dollar Tree, but you can get them literally anywhere! Go ahead and lay out your striped fabric (I chose black and white, of course) and trace out your canvases to cut.
Once you cut out your fabric pieces, simply mod podge them onto each canvas!
Don't forget to sand the edges! I used an old sanding block that I found at a home improvement store to do this. It helps with making the edges not look so "choppy" and more "finished"!
Hot glue the mini canvases onto your board!
Up next... paint your stars! These little wooden stars came from Dollar Tree. I decided to go with the colors "bright red" and "admiral blue" from Apple Barrel paints!
Pull out your sanding block one more time, and sand down your stars just a tad!
Recommended Products
As an Amazon Associate and member of other affiliate programs, I earn a small percentage from qualifying purchases at no additional cost for you in return for my referral.
PIN FOR LATER!!!