Who says you need a lot of space to have a coffee bar?! My assistant, Hannah, lives in a double-wide mobile home- and she's passionate about coffee enough to MAKE room for a coffee bar! 😂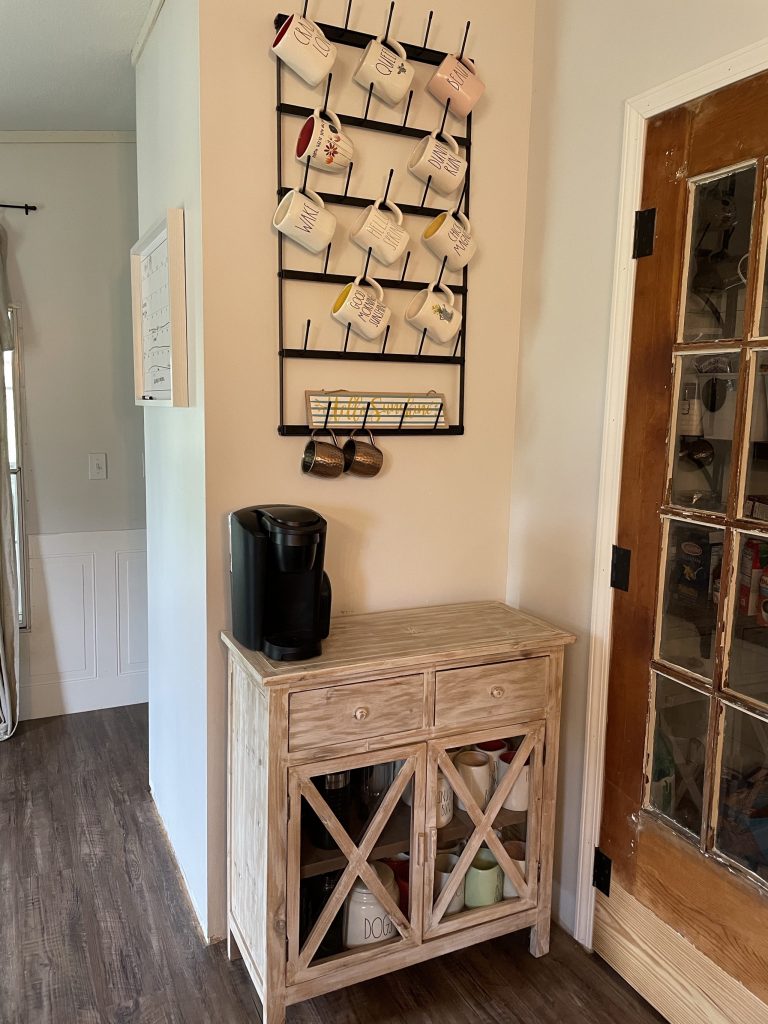 She found this empty corner in her kitchen, and purchased the perfect little table from Hobby Lobby to use for her coffee bar! It was time for her to change it out for summer… and she decided to show us how she styled it in a LEMON THEME!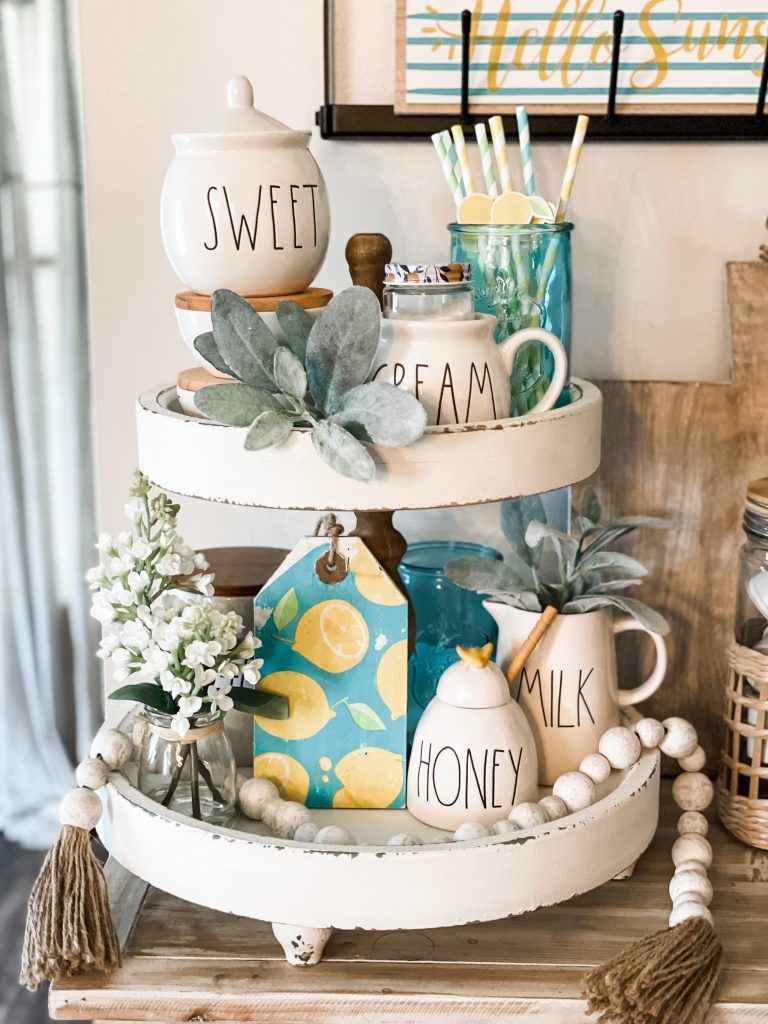 Since she didn't have a TON of space, she decided to style everything on a tiered tray!
She's a big fan of Rae Dunn, so you'll see her use a lot of that! But one thing to mention- EVERYTHING that is "lemon" themed is from Dollar General! How cute are these lemon straws y'all?! They were ONE DOLLAR!
The glass blue cup was also from Dollar General for $2… and the glass jar with the lemon lid was only $1! She ended up putting powdered creamer inside it… genius!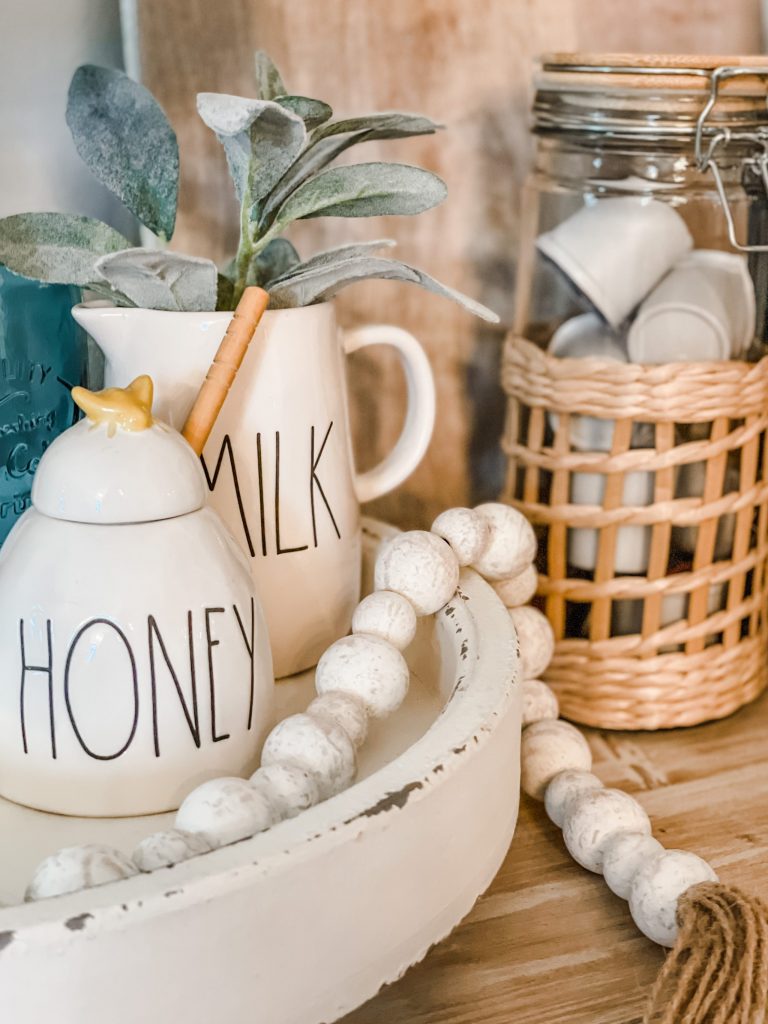 You see the wicker container in the background there?? ALSO from Dollar General! This specific one didn't have a tag on it when she went to pay… so the cashier gave it to her for $5!! We still have no idea how much it is actually selling for… but $5 seemed like a win to us!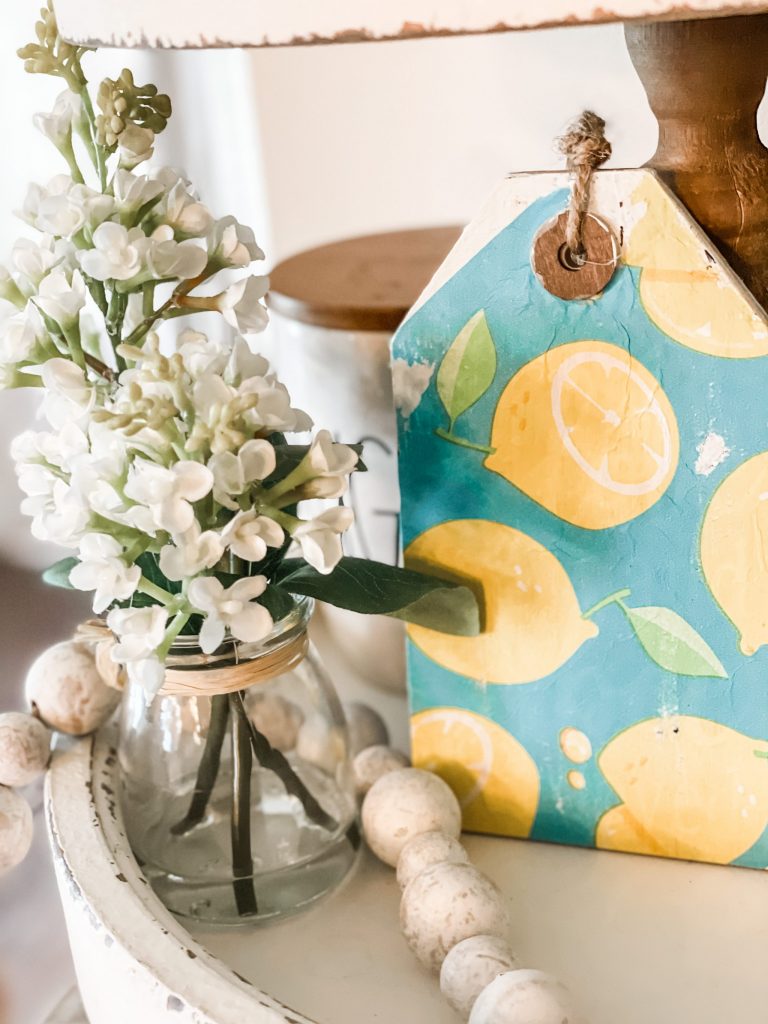 You might recognize this DIY lemon sign from the blog! It was all made from Dollar General items… which you can see from the tutorial HERE!
I actually found the little flower decoration from a local shop called Broadway Flowers and Gifts, and gave it to her with her birthday gift this year!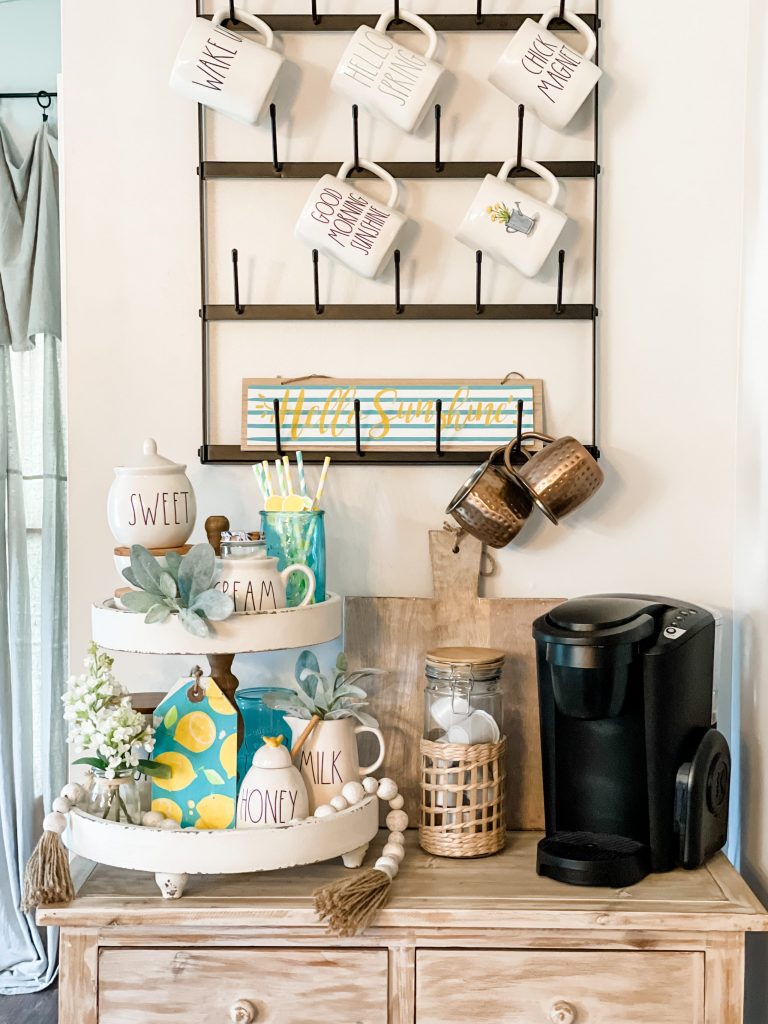 And here's how it looks all together! Super simple, but still bright and cheerful for summer!!!
Shop this look!
*click the image to go directly to the item! Affiliate links are used 🙂
MAKE SURE TO PIN!!