Sometimes, after living in your home for a little while, you realize you just need to change up a few things. Can anyone feel me on that??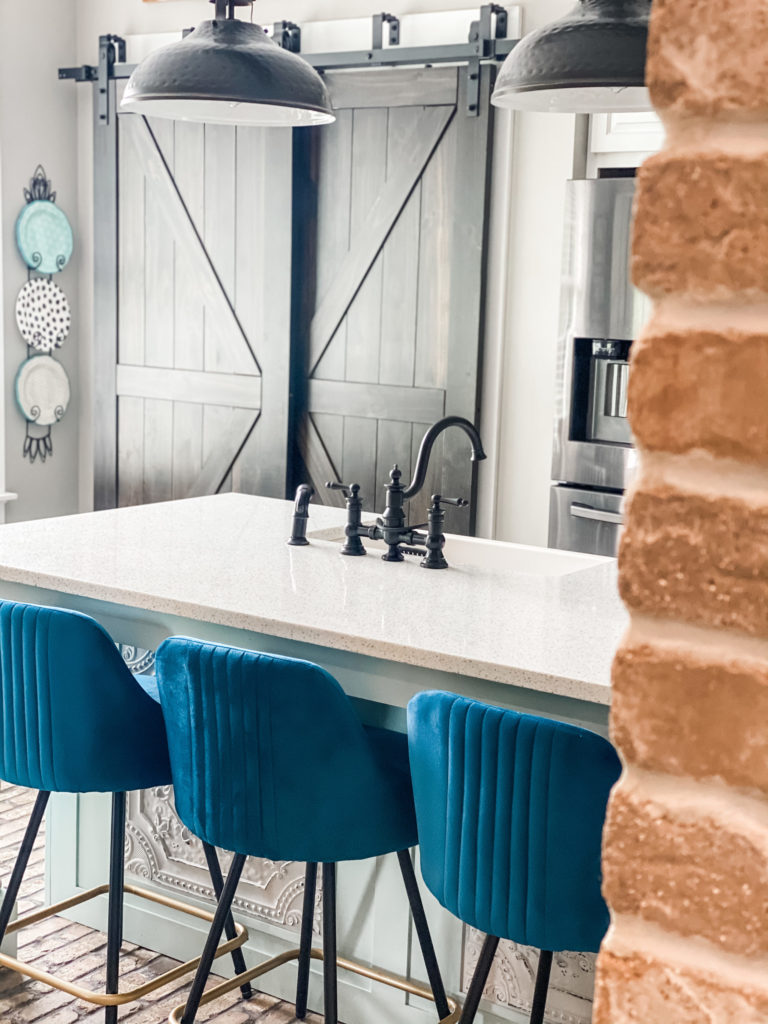 Well, that is exactly what happened this past week in my kitchen. It needed a little change, for a few different reasons. First, I just wanted to. Second, our former bar stools were very bulky…making it hard for 3 people to truly SIT at our bar (that was the main reason).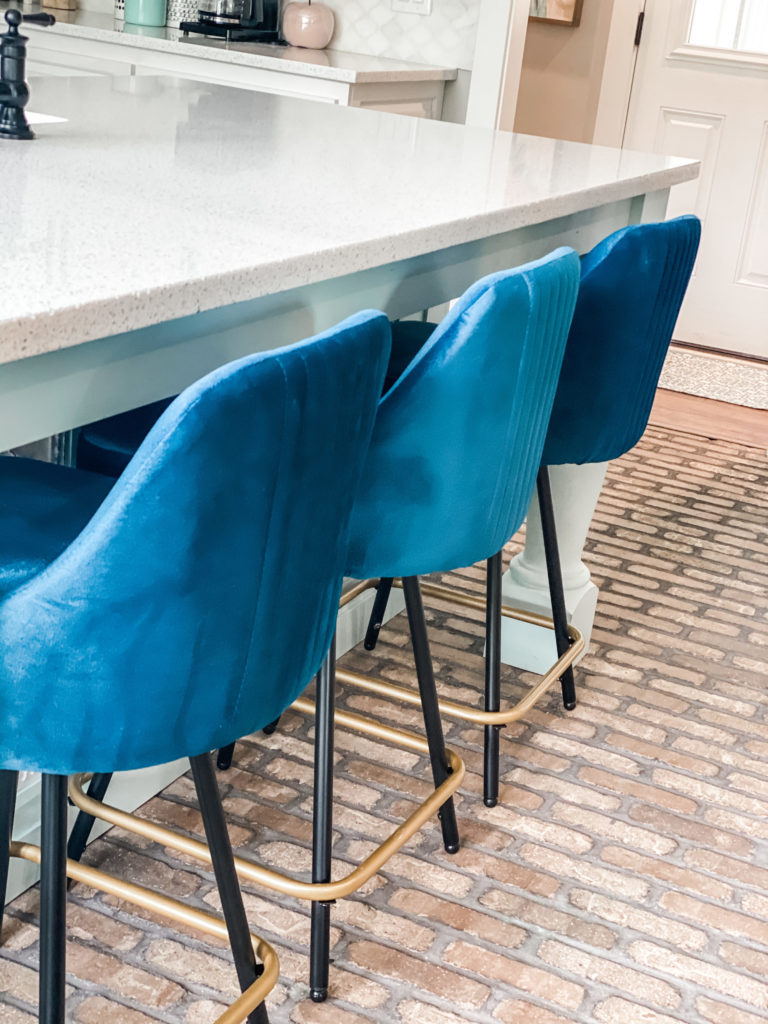 I am not someone who is scared of change…or COLOR. I am just not. I think change is super fun, and I love to incorporate color as much as possible into my home for every season…so when picking new barstools, I decided to just go out on a limb and go BOLD!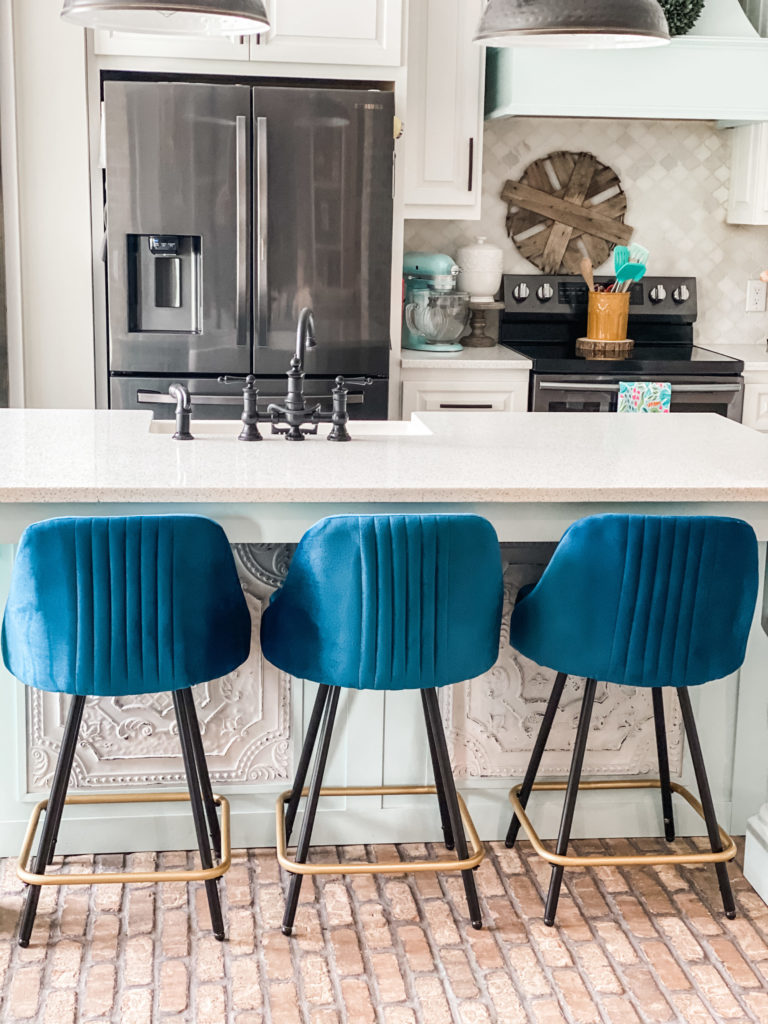 I am in LOOOOOVE with the finished product here y'all…for REAL!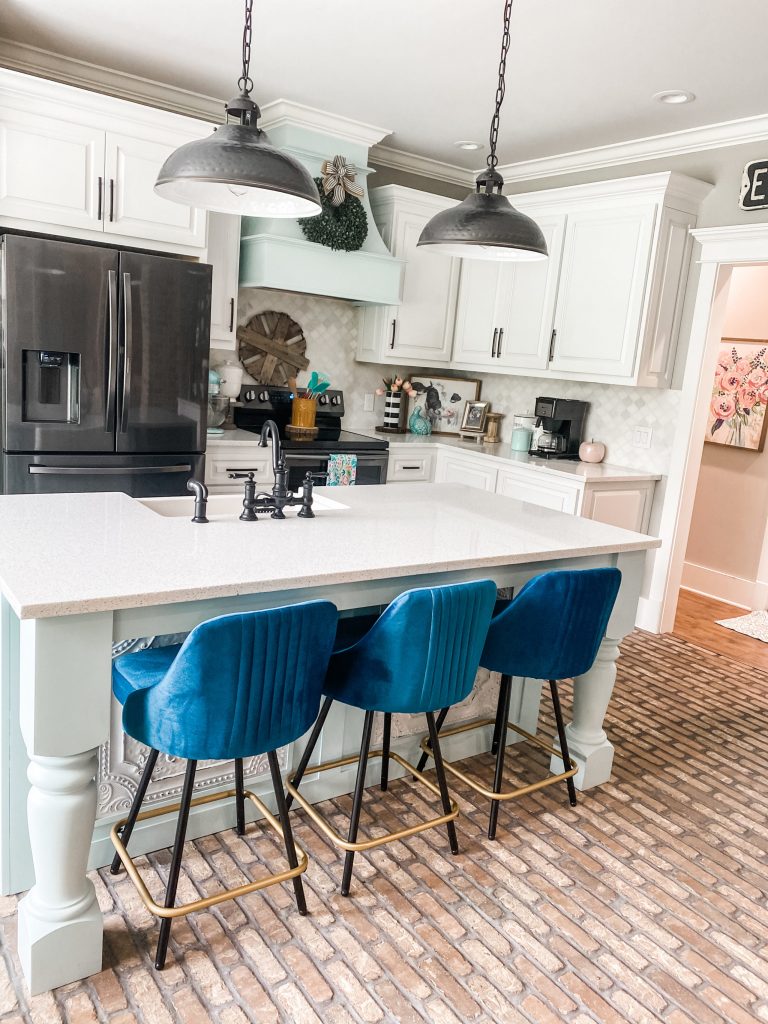 How pretty is this blue?!?! It changes the whole look of the kitchen!!! They were very reasonable, and they are super sturdy. I will be putting scotchgard on them to protect them, but I am literally over the moon with how good they look!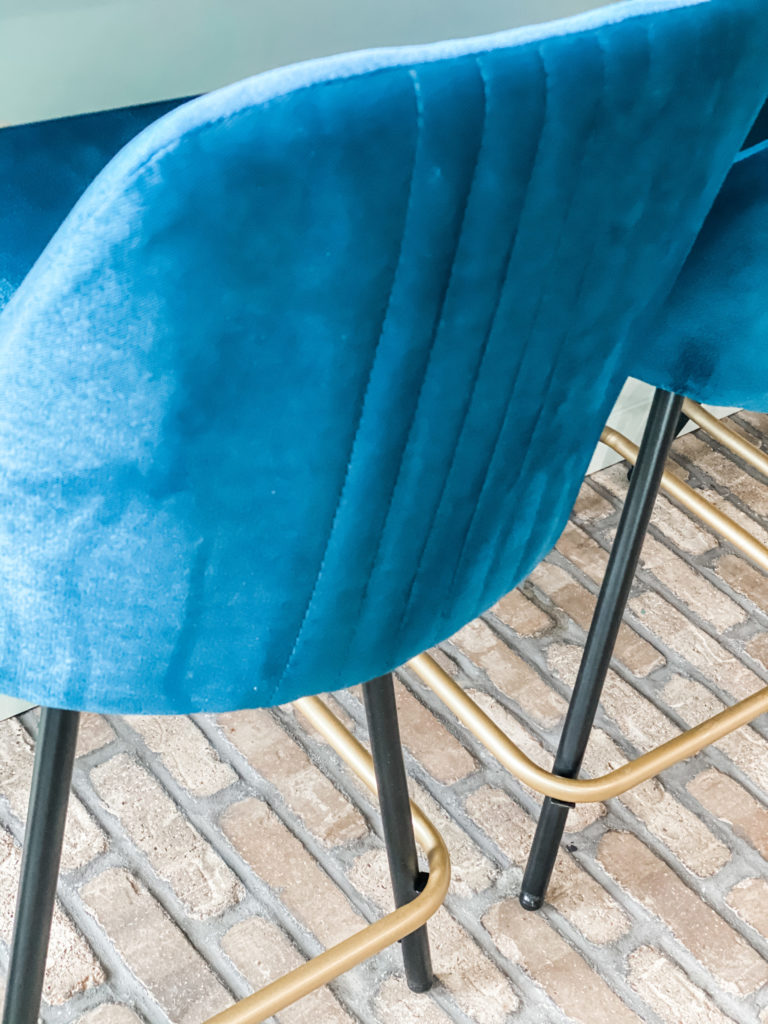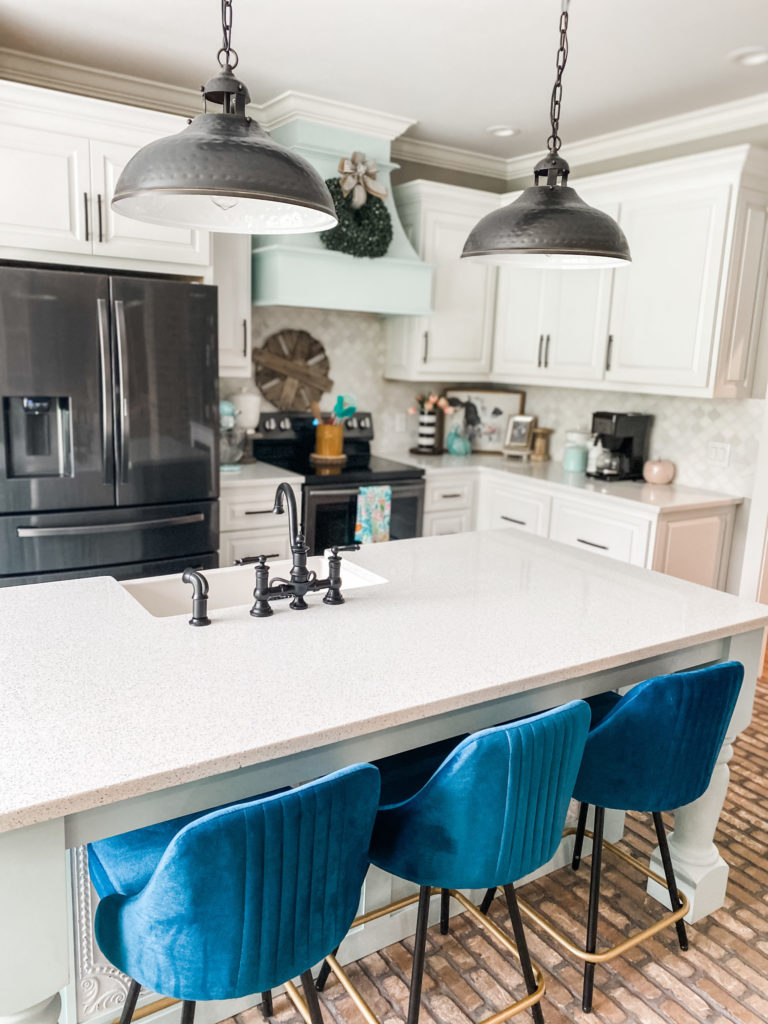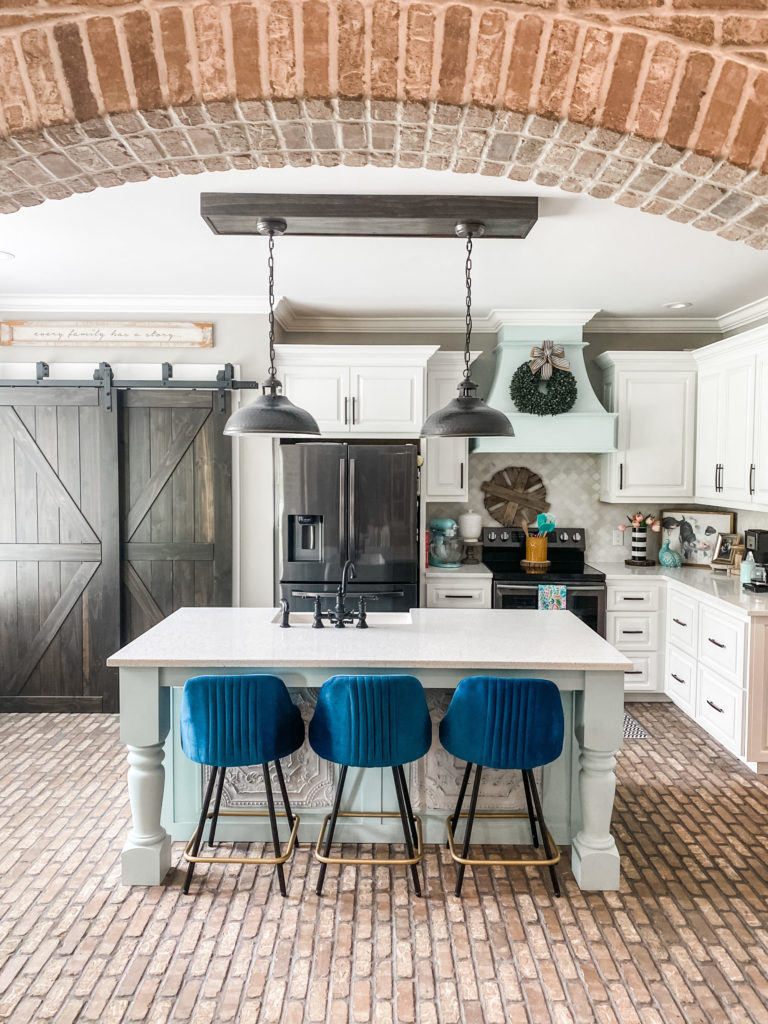 Would you ever go this bold?? It is so fun to step out of the box. I highly encourage you to do it from time to time 😉
If you want to see how my kitchen looked BEFORE this little update, you can see it from Christmastime HERE!
Shop my kitchen!
*affiliate links are used
MAKE SURE TO PIN!