The Dollar Tree has been KILLIN' it this year with their Valentine's Day decor! I found so many amazing things there on my last shipping trip, which you can check out HERE!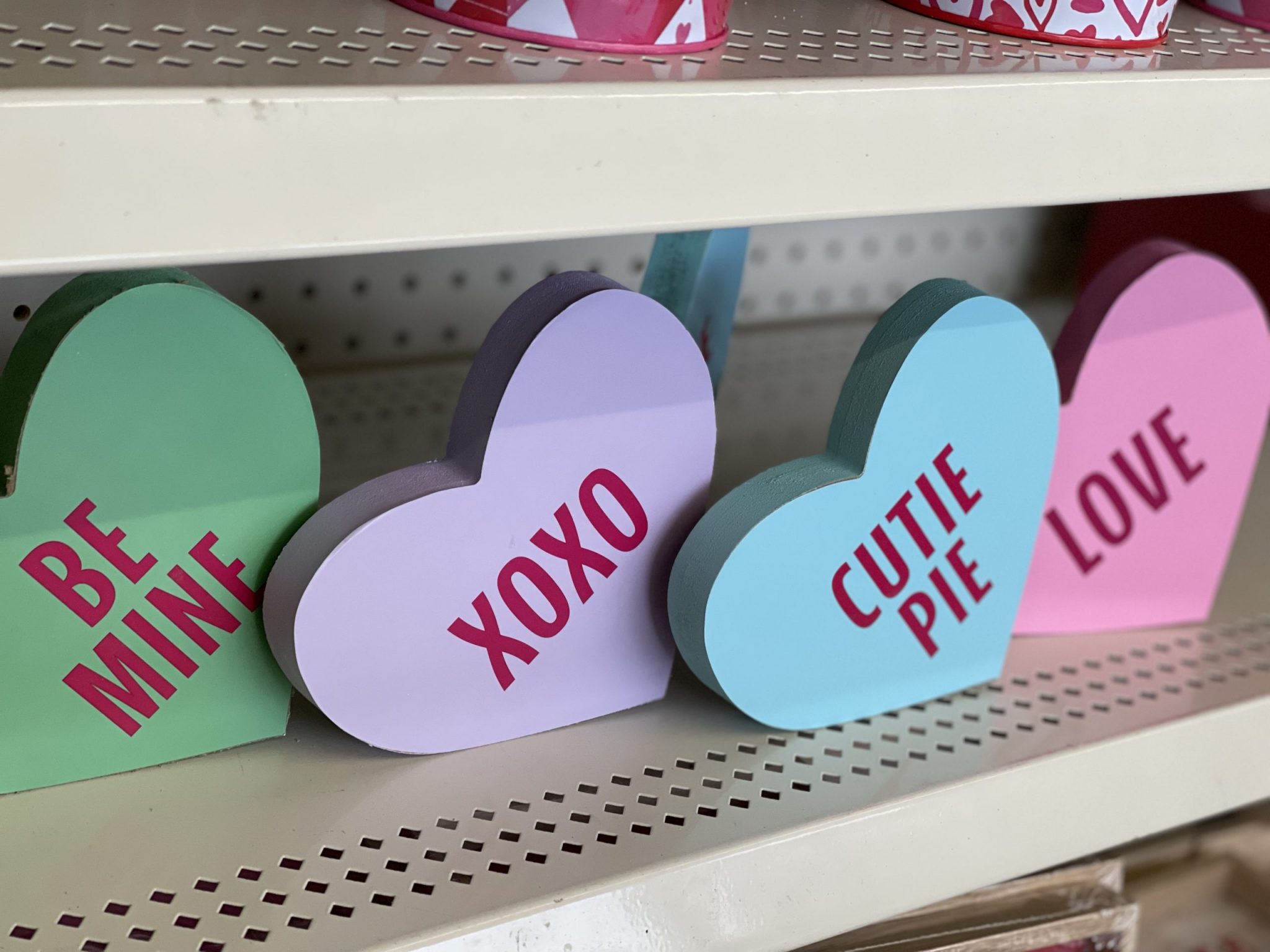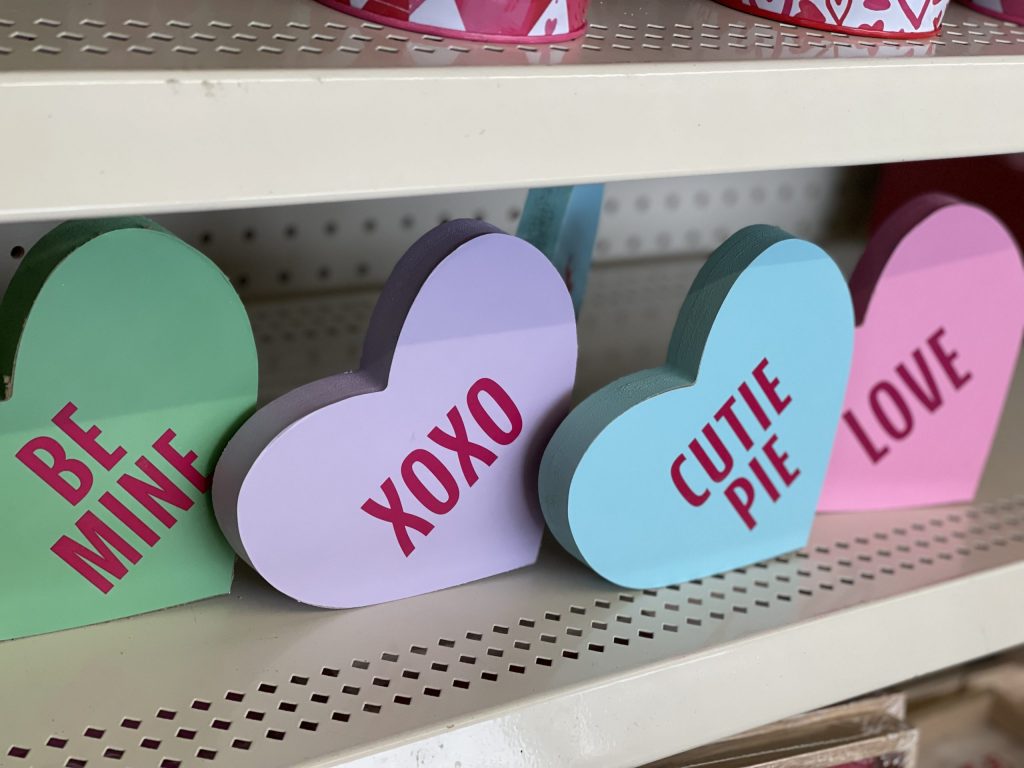 Today, I wanna share with you a fun makeover that I did on a recent FACEBOOK LIVE. I made over 2 of the wooden hearts I found, and they are both currently being used in my decor RIGHT NOW and look so super cute!
It was a super easy makeover that anyone can do!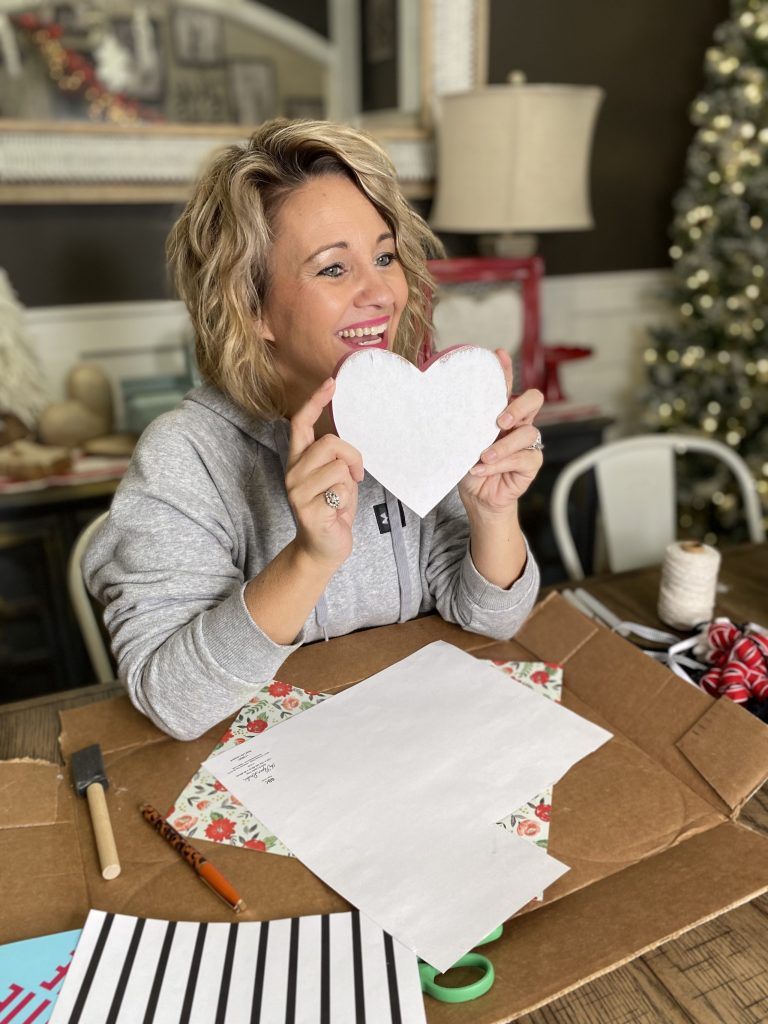 First, I took the wrapping off the front of the heart. It is kind of like a sticker.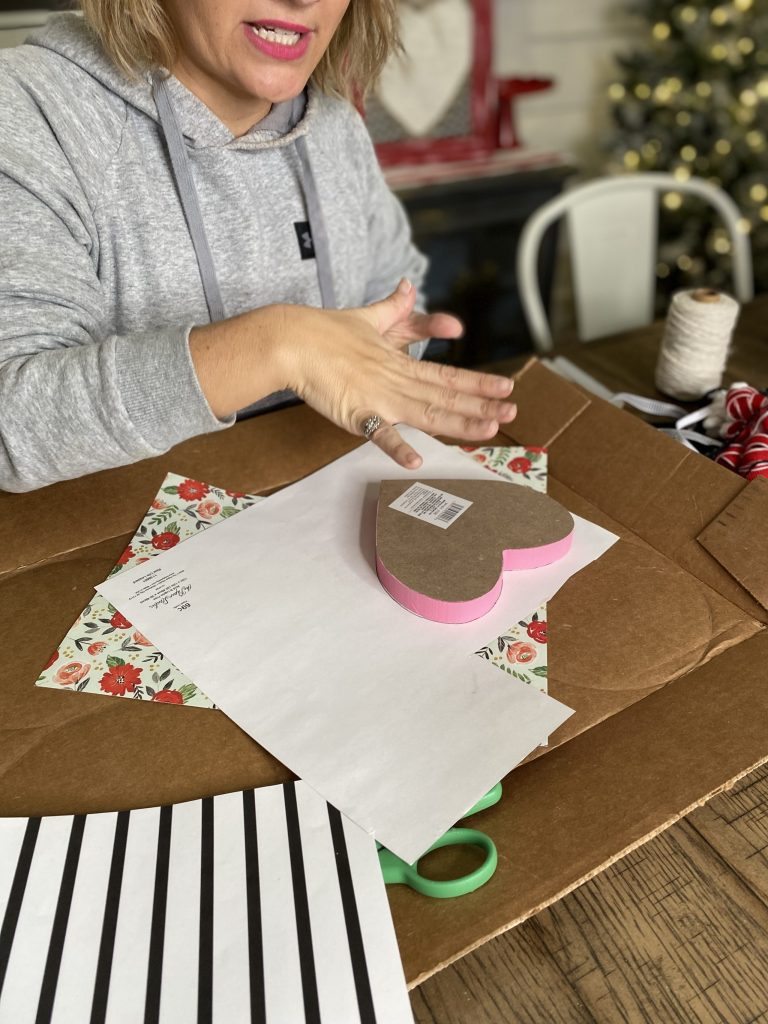 Next, I traced the heart on the back of my scrapbook paper and then cut the heart out and mod podged it onto my wooden heart! I used 2 super fun patterns- a leopard (total neutral to me!) and a floral design!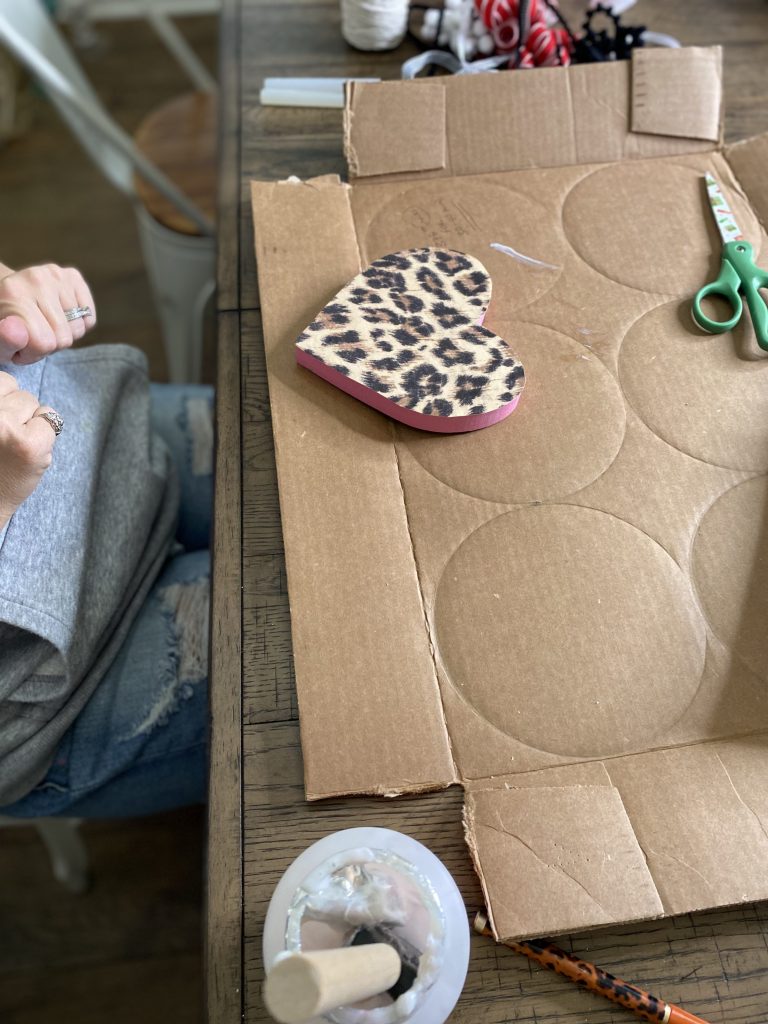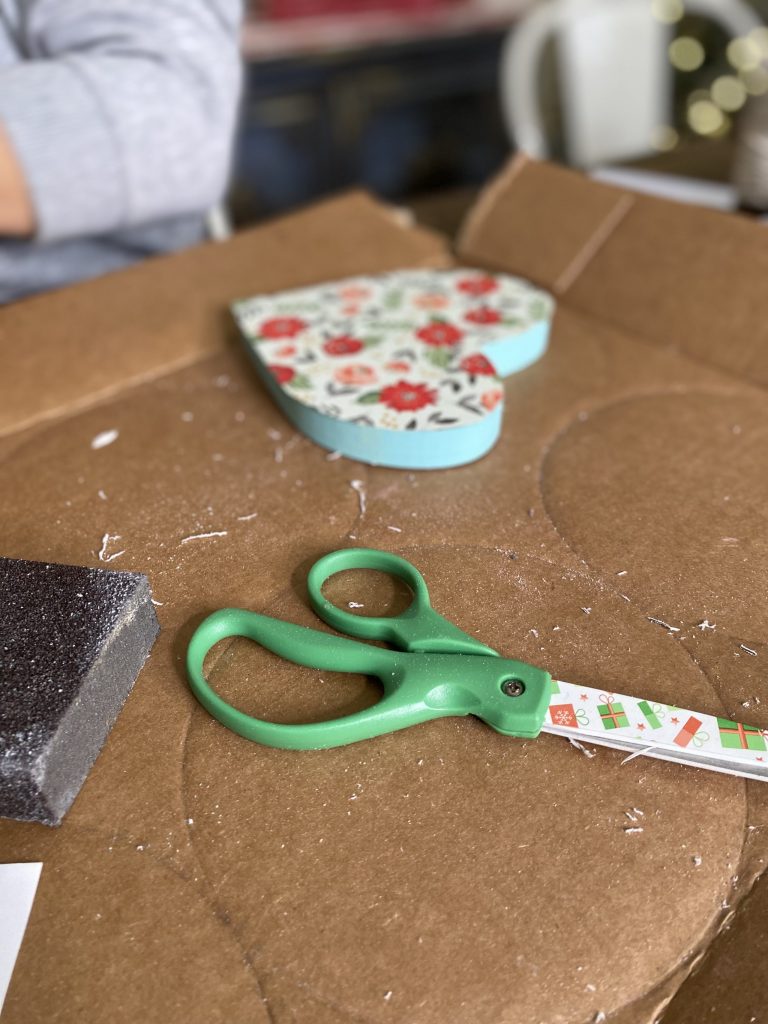 On the floral heart, I hot glued it to my small pallet sign from Dollar General, and it turned out ADORABLE!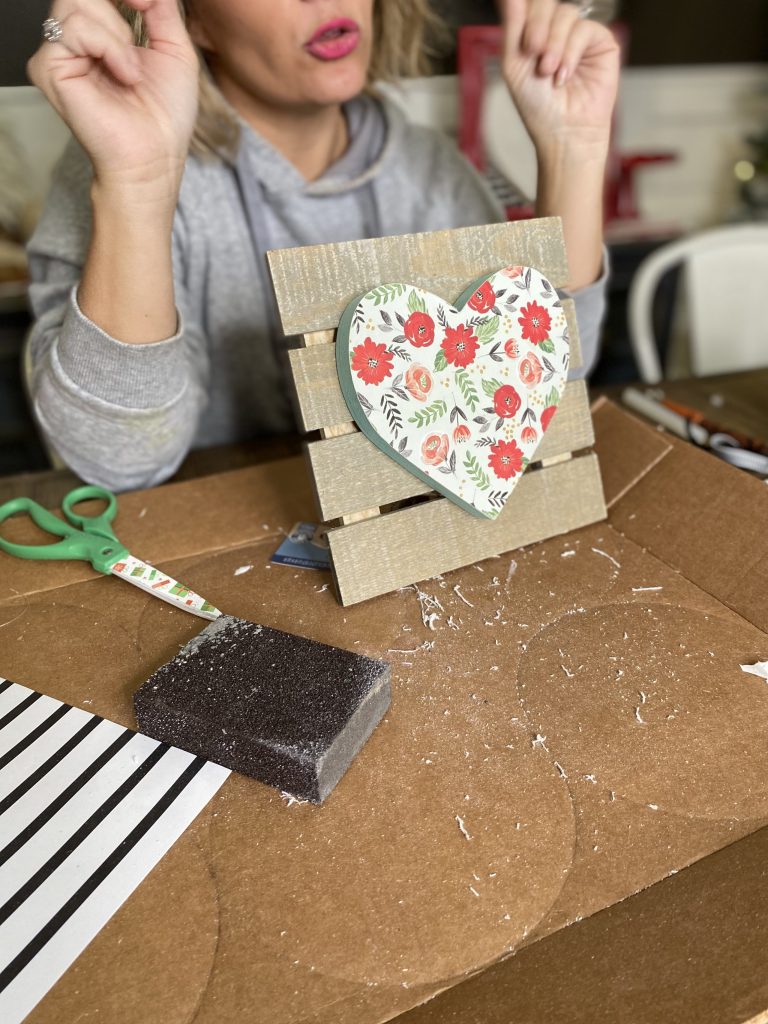 For the leopard heart, I added a fun little bow (I did a mini version of the Re-Fabbed Bow with some black and white scrap ribbon)…and it is being used as a shelf sitter on my coffee bar!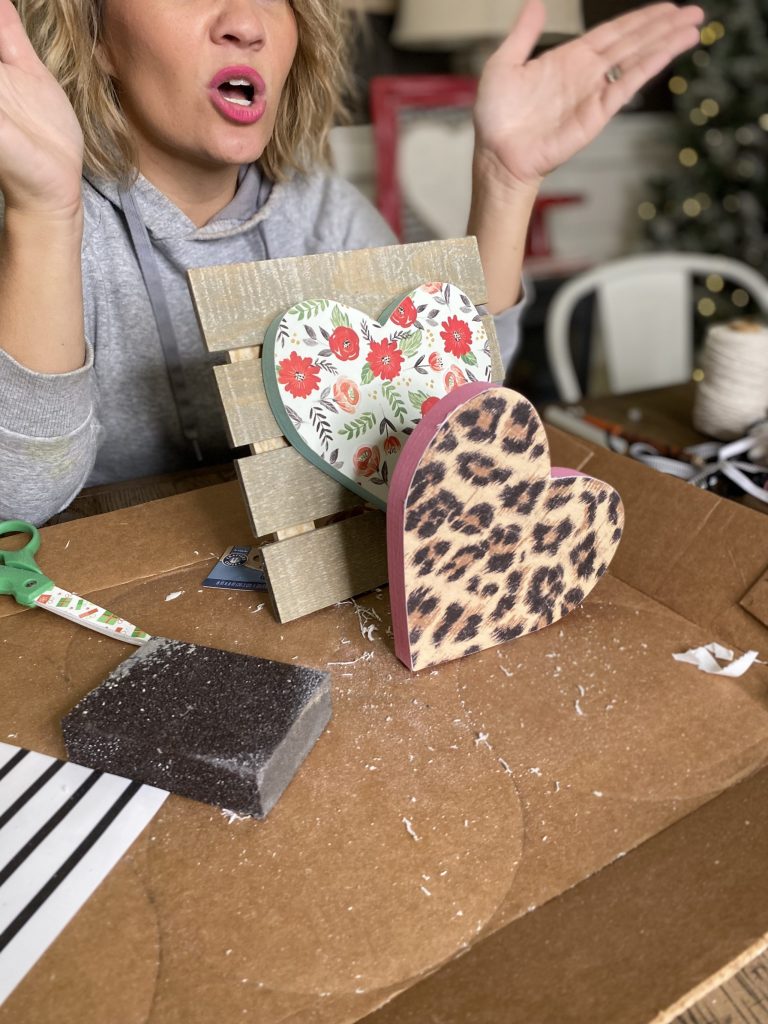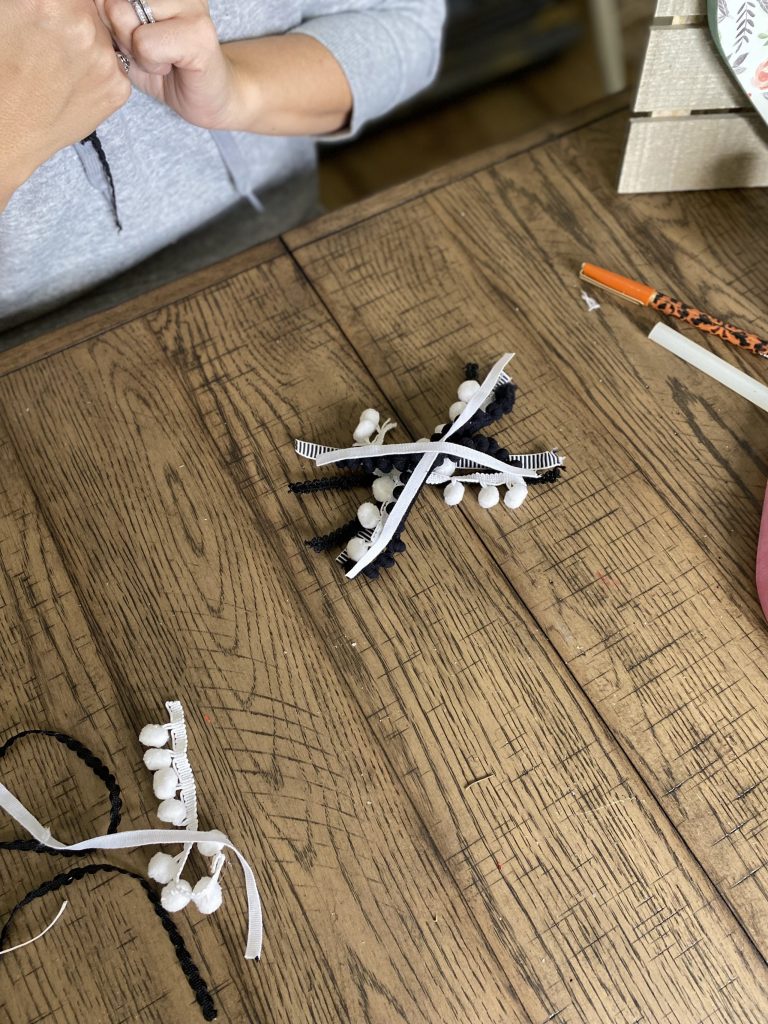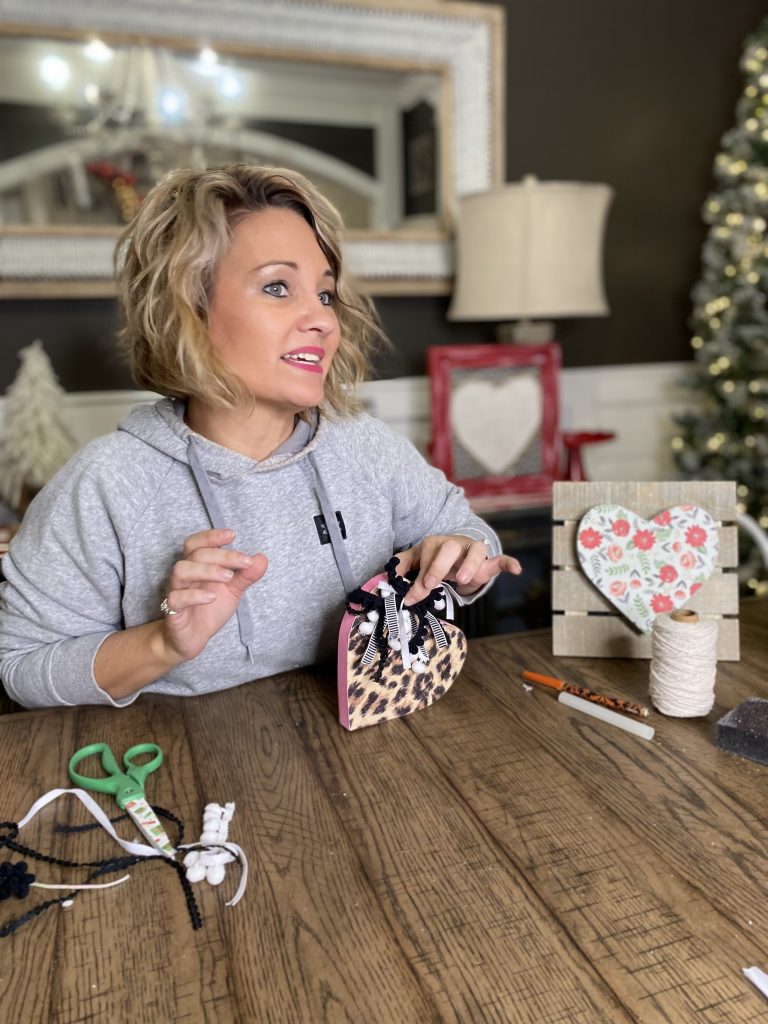 You may notice that I left the sides the same color that they were originally. I did that because I loved the contrast of the colors with the papers I chose. You can paint them if you want to!
HOW EASY WAS THIS??? and cuuuuuute!
Here are a couple finished pictures to show you how they look in my home!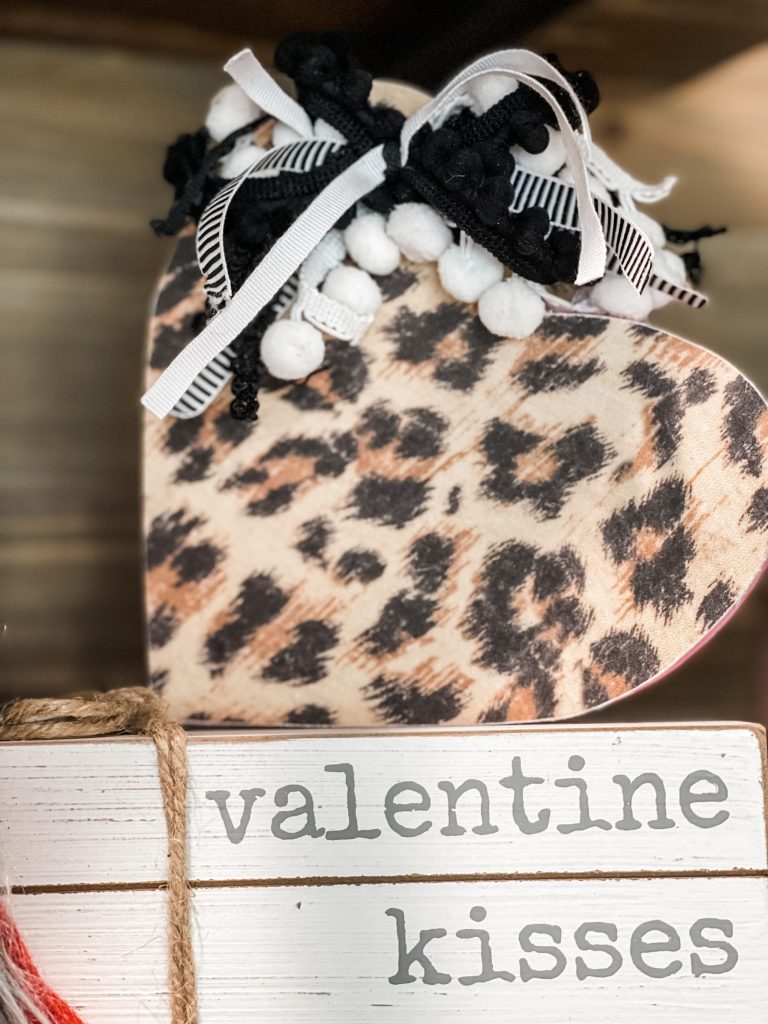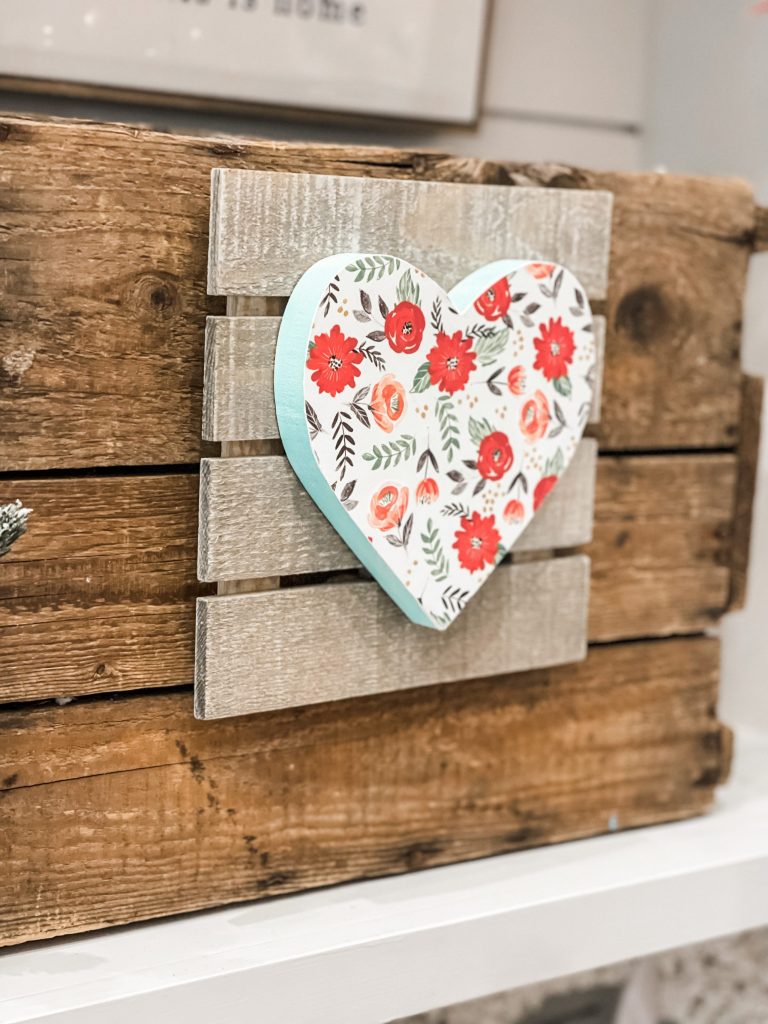 Be sure to PIN this fun project for later!