To be honest with you, for years I never decorated a single bit for Valentine's Day. BUT…as time went on and as I grew my blog and this side of the business, I realized that it was a SUPER FUN and EASY holiday to transition into from my Christmas decor! Because I already use sooooo much red and white in my Christmas, the transition from that to a Valentine theme is really pretty simple.
I am LOVING the simplicity of my mantel this year! There is only a handful of new things this year that I picked up along the way, and of course, I will tell you all about where I got each piece!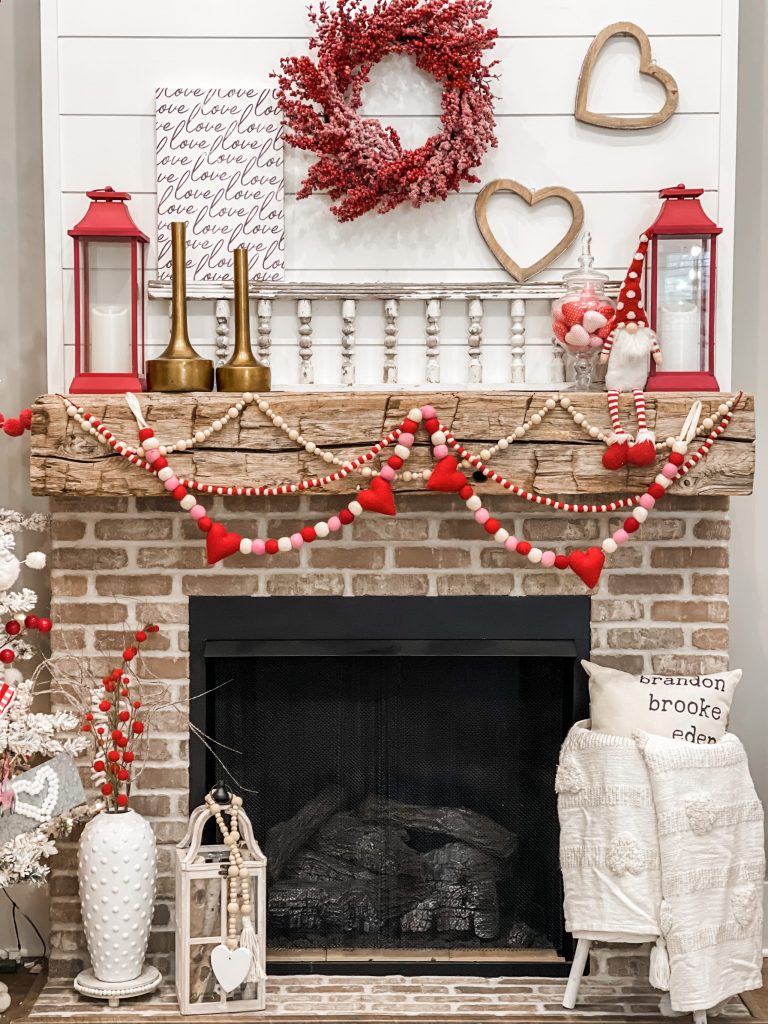 I seriously LOOOOVE this look. I went back and forth several times with different styles, and in the end, this look won out because of its simplicity and layering! I love to layer!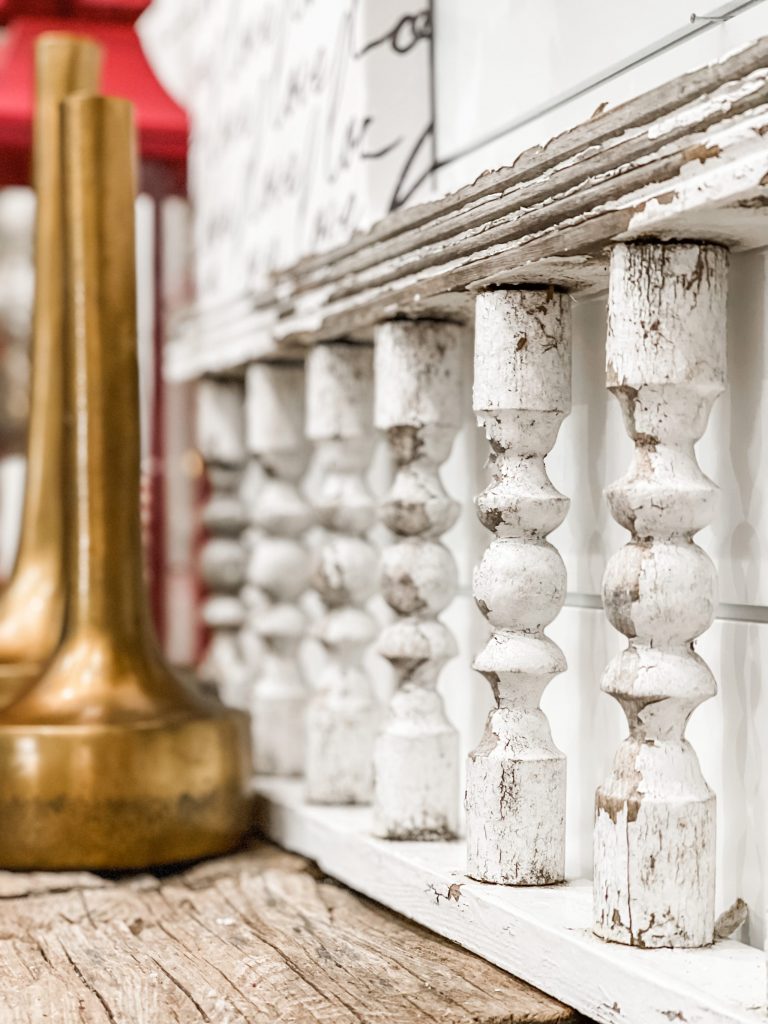 You see that chippy spindle ladder thingy?? Well, I found it at an antique booth mall, and HAD TO GET IT. I had no idea what to do with it, but I have just sat it around in random places in my home, and no matter where I put it- I loved it! I had the idea to turn it sideways and add more dimension to the mantel and I may just have to leave it up here for other seasons too! It added SO MUCH.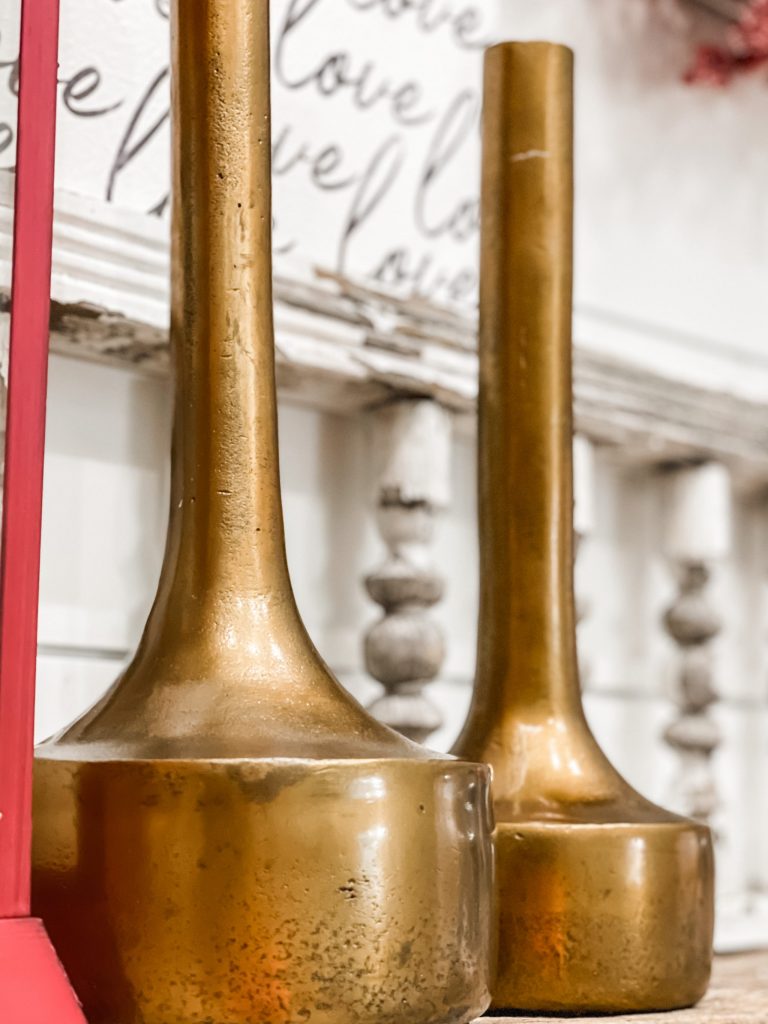 I found these fun vases at TJ Maxx, and fell in LOVE with them. They are just perfect for using year round for height all over my house! They are 2 different heights, so they looked great and not too "symmetrical".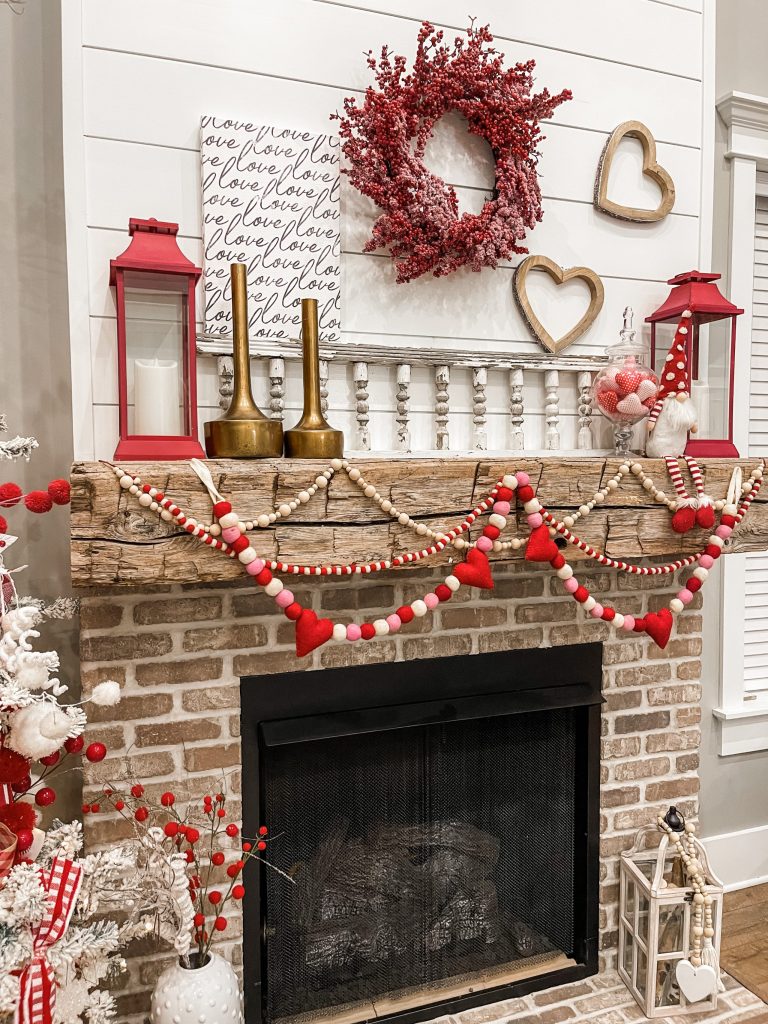 The red lanterns on each side of the mantel are from my Christmas front porch! The red transitioned just perfectly, don't ya think?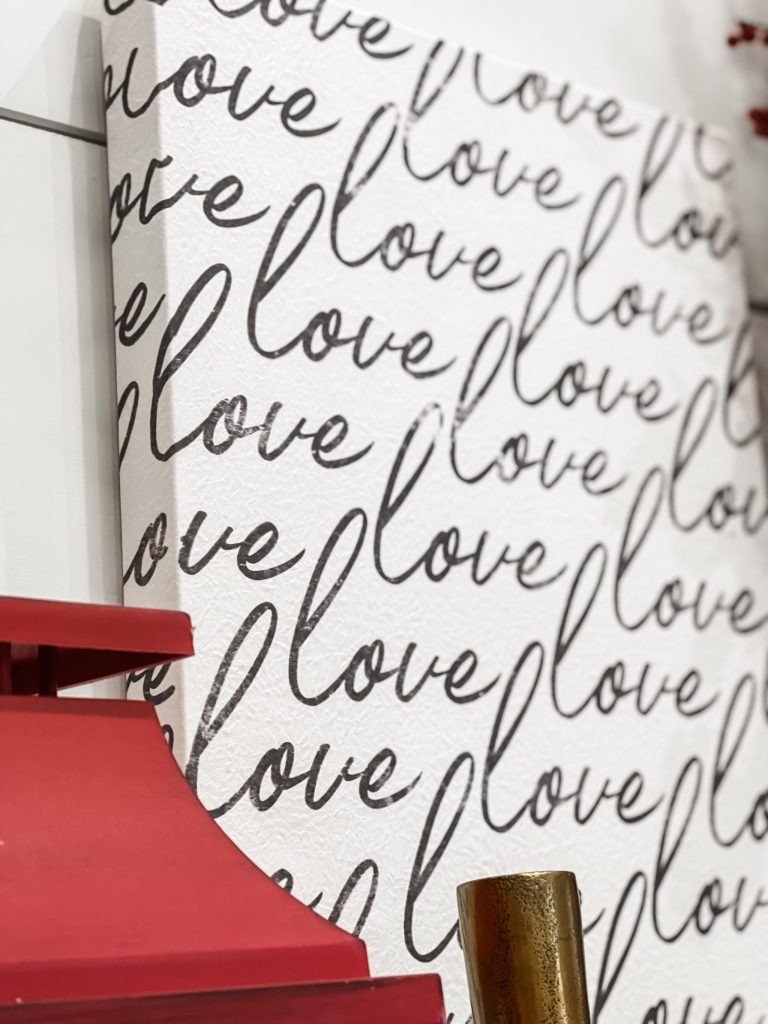 Can we talk about this super cute love canvas??? I found it for $9.99 at Homegoods, and I had to get it. It was the perfect amount of Valentine, but could also be used year round- which is a major win for me!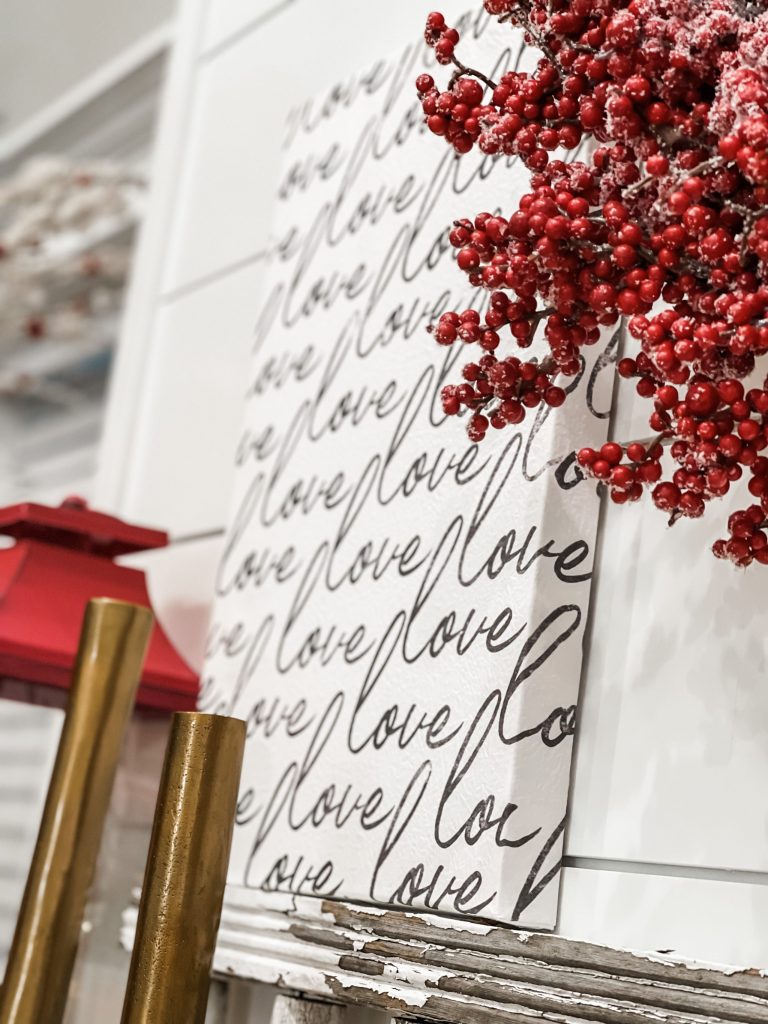 I had the idea to prop this canvas on my ladder because it would add more visual interest, and I think it was a great idea!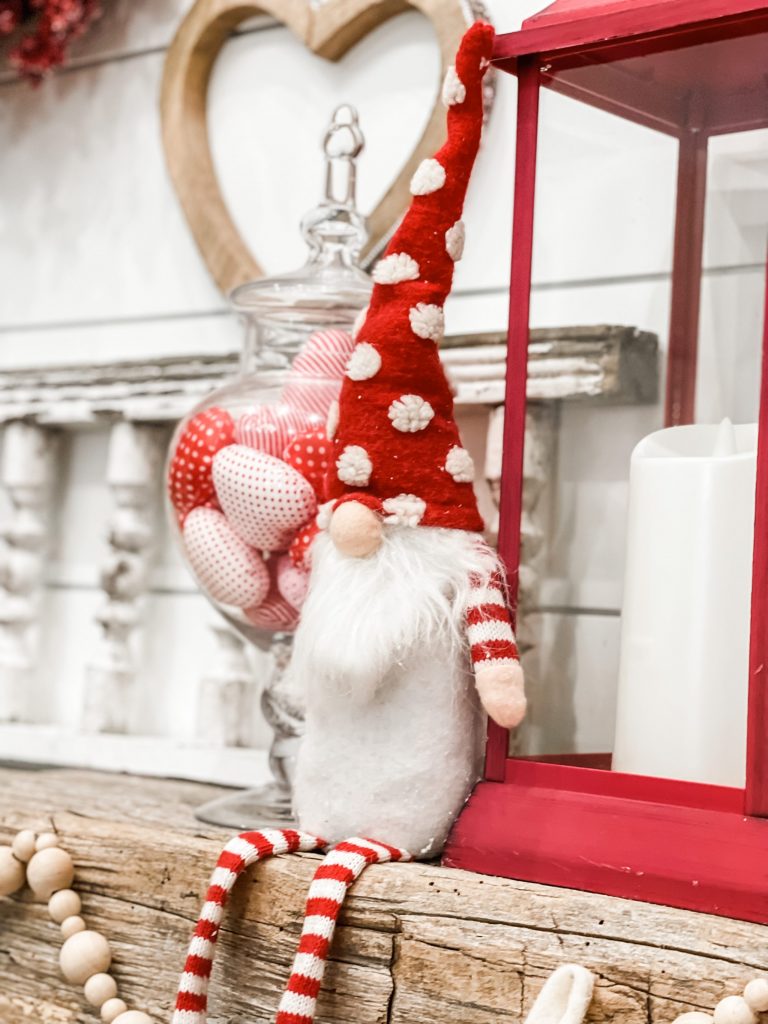 Now, let's talk about this little area…and the gnome! This gnome has been around the block in my house! I found him at Hobby Lobby a couple years ago for maybe $5 or so, and he has made his way around. I thought he was the perfect little touch for right there by the lantern and glass apothecary jar. He is small, and his legs look so cute hanging with the red and white stripes!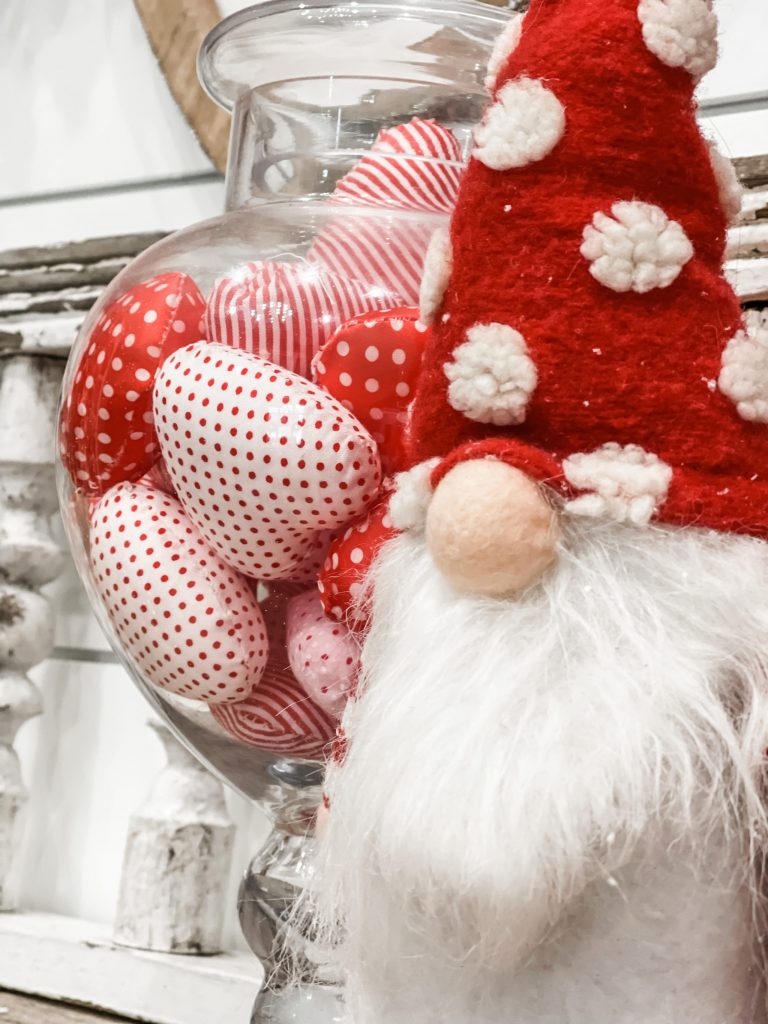 I love to use apothecary jars in my decorating because you can add soooo many fun things in them for each season. This time, I deconstructed a Valentine banner from TJ Maxx! It took about 2 minutes, and the hearts and their fun patterns look so cute inside of it.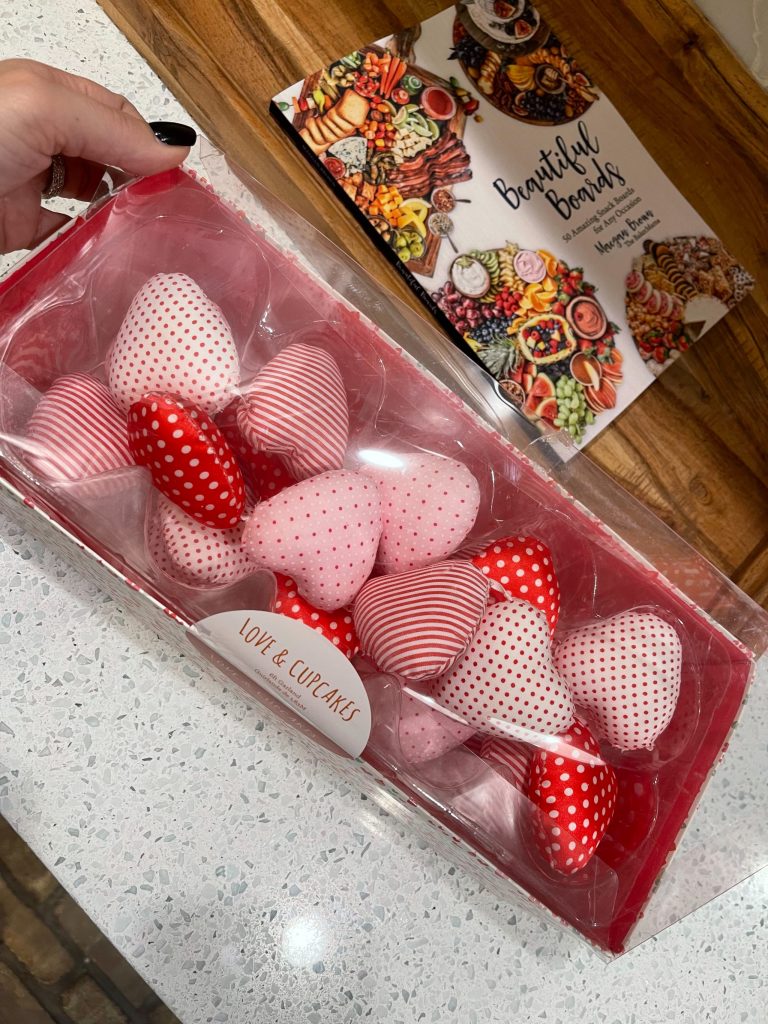 This is what it looked like in the box!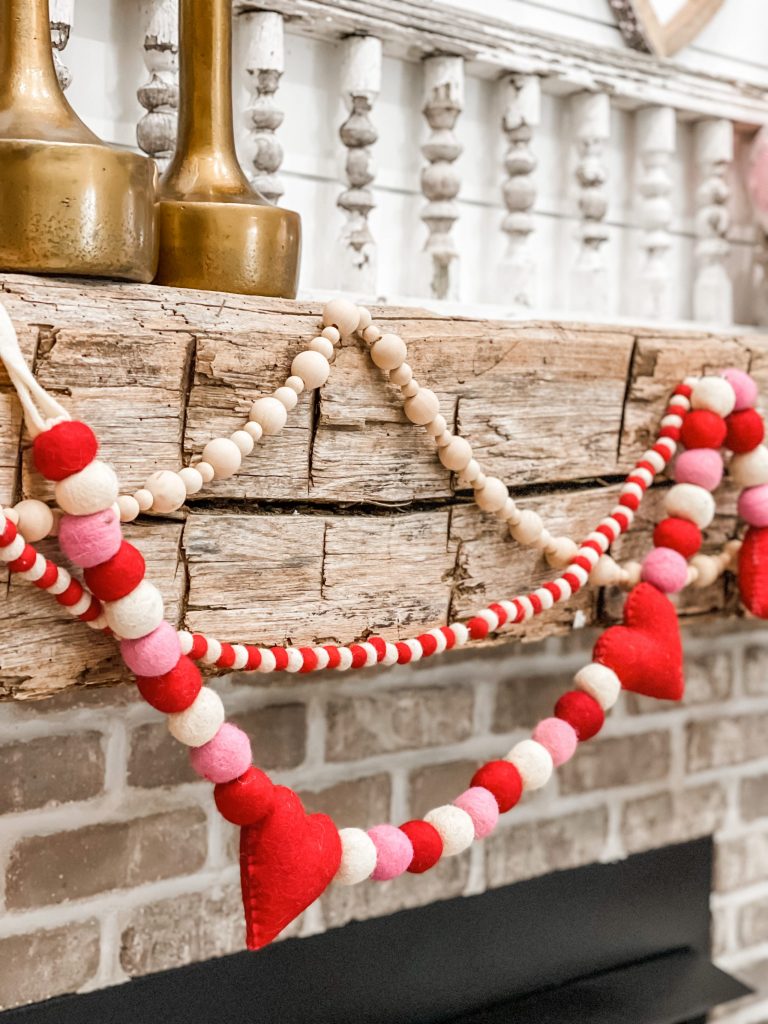 The garland is just a mixture of different sets that I have used for a while now. The felt garland with the big hearts came from Homegoods, and I saw it there this year too…so you might get lucky and find one. I love to hang the garlands at different lengths because I think it just looks extra cute that way!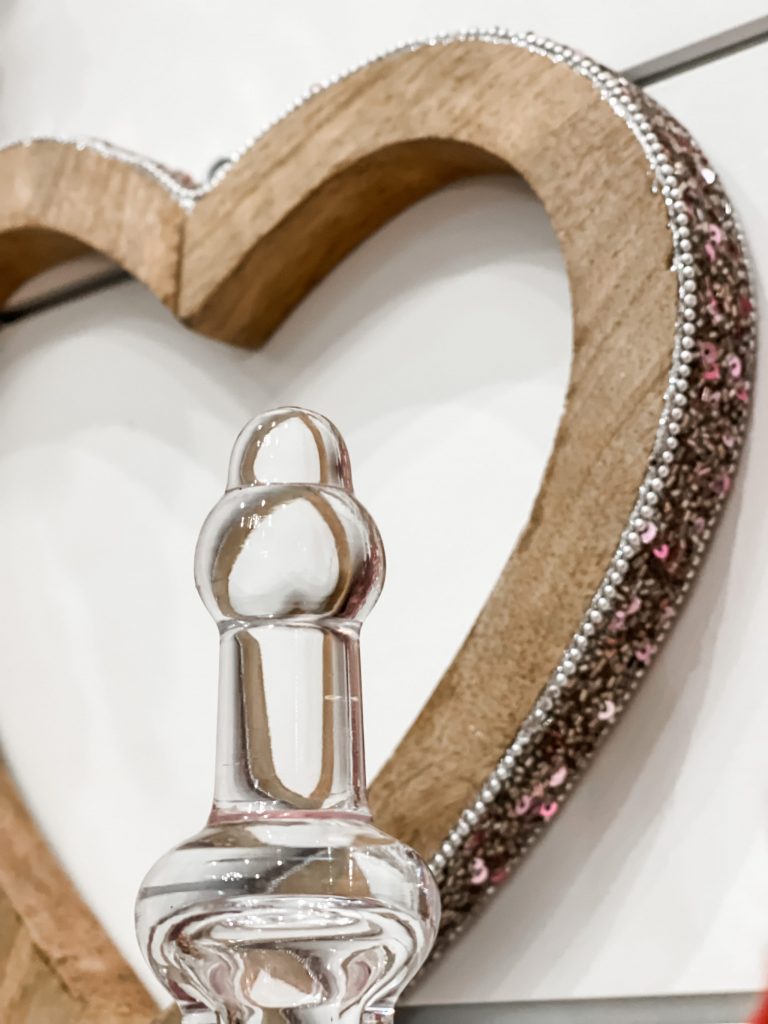 You may have noticed the 2 hearts hanging on the shiplap! Well, I found them this year for about $6 at TJ Maxx, and when I bought them, I wasn't sure where I would put them…but when I got home, I thought they looked awesome HANGING! It added a fun and whimsy look!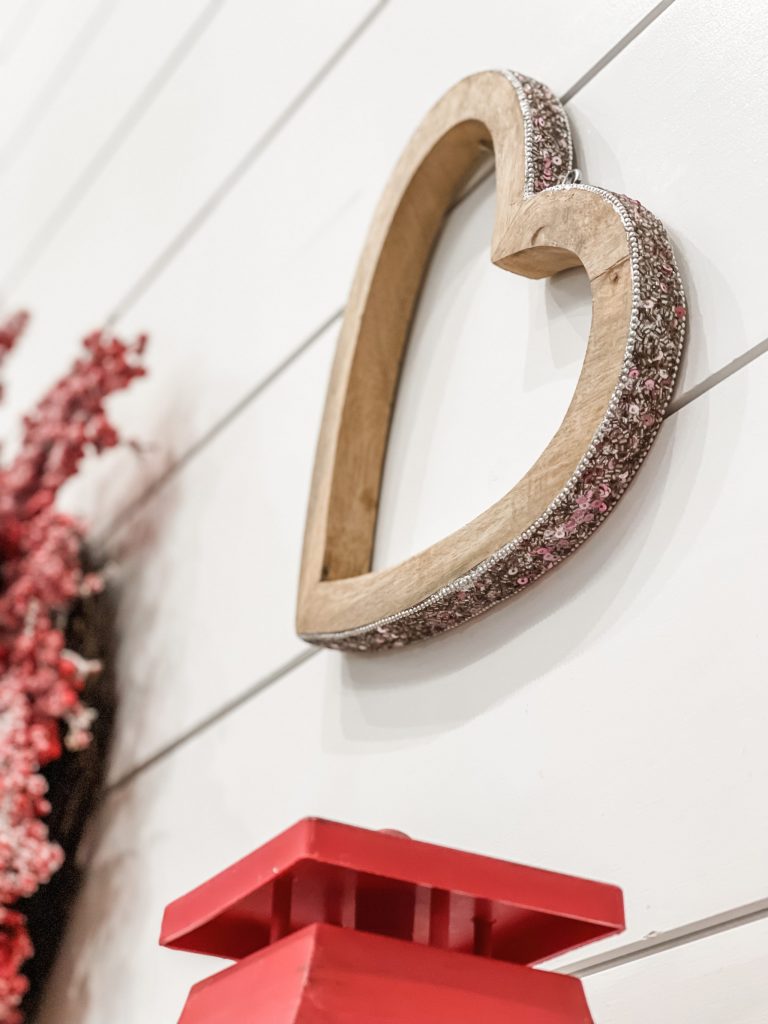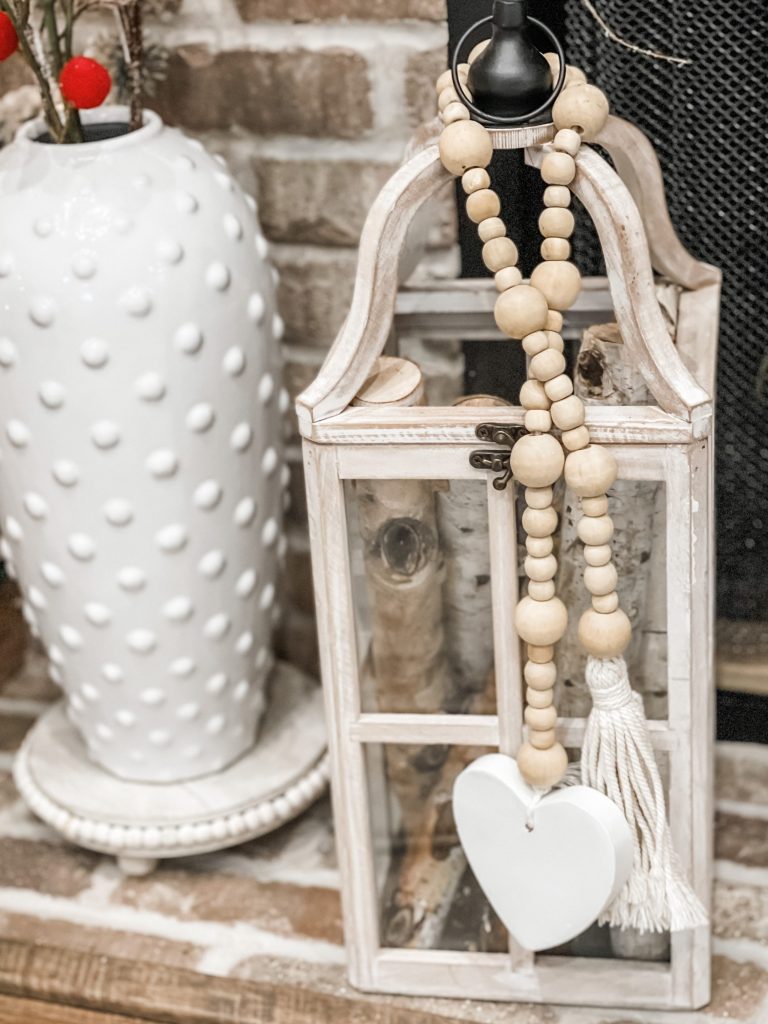 Now for the rest of the fireplace area! This is the same lantern from my Christmas mantel.
All I did was add the fun little garland with a heart from TJ Maxx! How cute????
And, for the vase with spray…it came from At Home stores a couple of years ago, and it has been showased many places around my house! I have it sitting on a little wooden riser from TJ Maxx a few years ago!
The red spray is from my Christmas decor! Easy Peasy way to transition!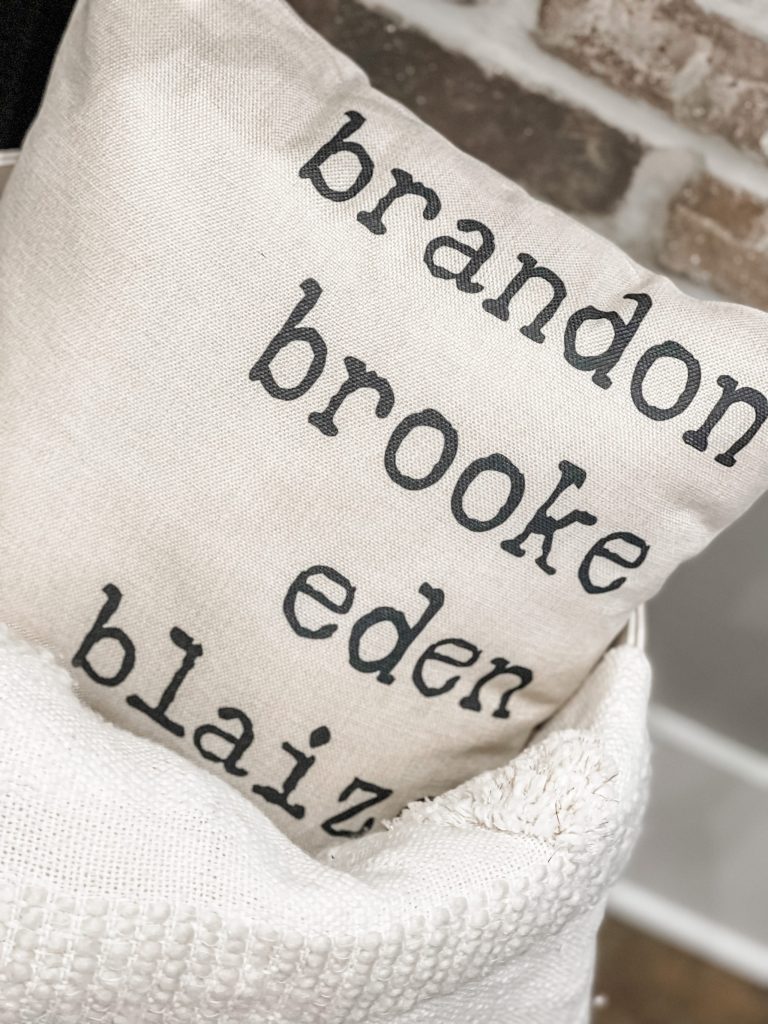 This pillow was a Christmas gift from my Mom and Dad! I loooove it, and I thought it looked so cute peeping out of the planter thingy with the heart blanket (TJ Maxx). 
All in all, this mantel/fireplace decor was SUPER SIMPLE and FUN! I love how it turned out! 
PIN FOR LATER!