If you watched my LIVE FACEBOOK VIDEO last night of me making this flower, then you know it was a TON of fun! I loved making it and getting input from everyone!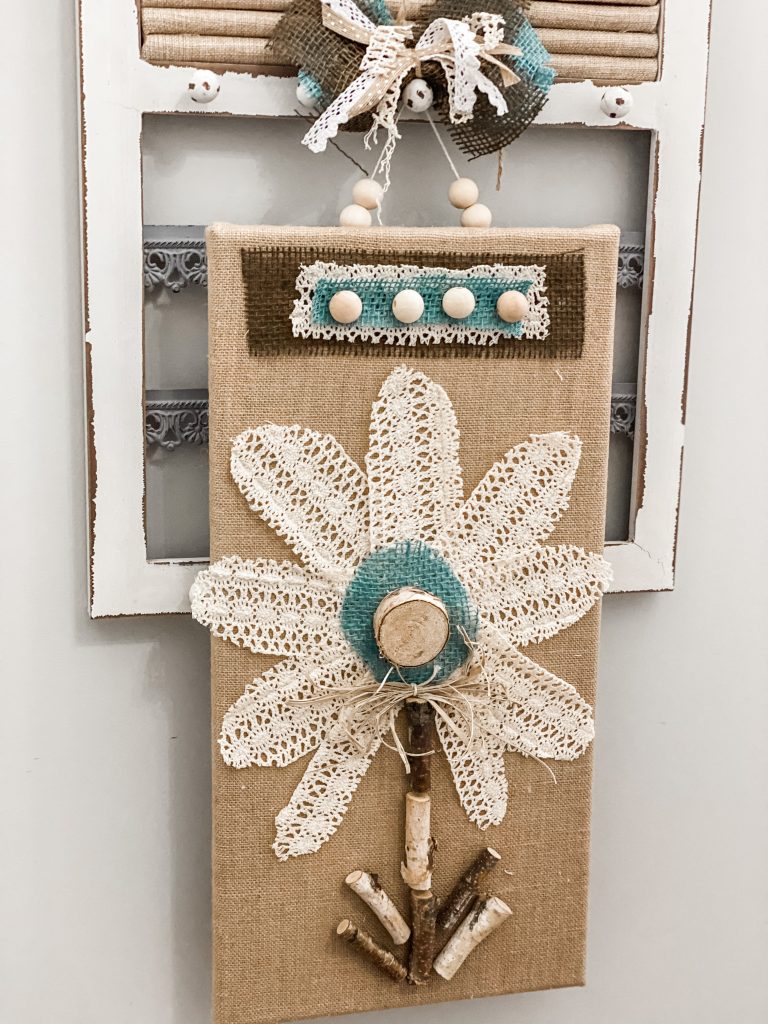 BUT…once I kept looking at it more, I just wasn't satisfied with it. I knew it needed more.
Many times, a live video is so fun, but it is so crazy and wild…and many times, I can't THINK as much as I need to if it is a detailed project…so it takes me a day or so to reflect and see if anything needs to be changed!
Well, I made a COUPLE of changes to the original flower, and WOW. I believe the difference is astounding…and it looks JUST the way I want it to!
First, I took my ribbon (it is like a lace ribbon kinda…and I LOVE IT)…and I made some more petals. I cut the ribbon in half and just started "filling in space". I felt like the flower lacked that!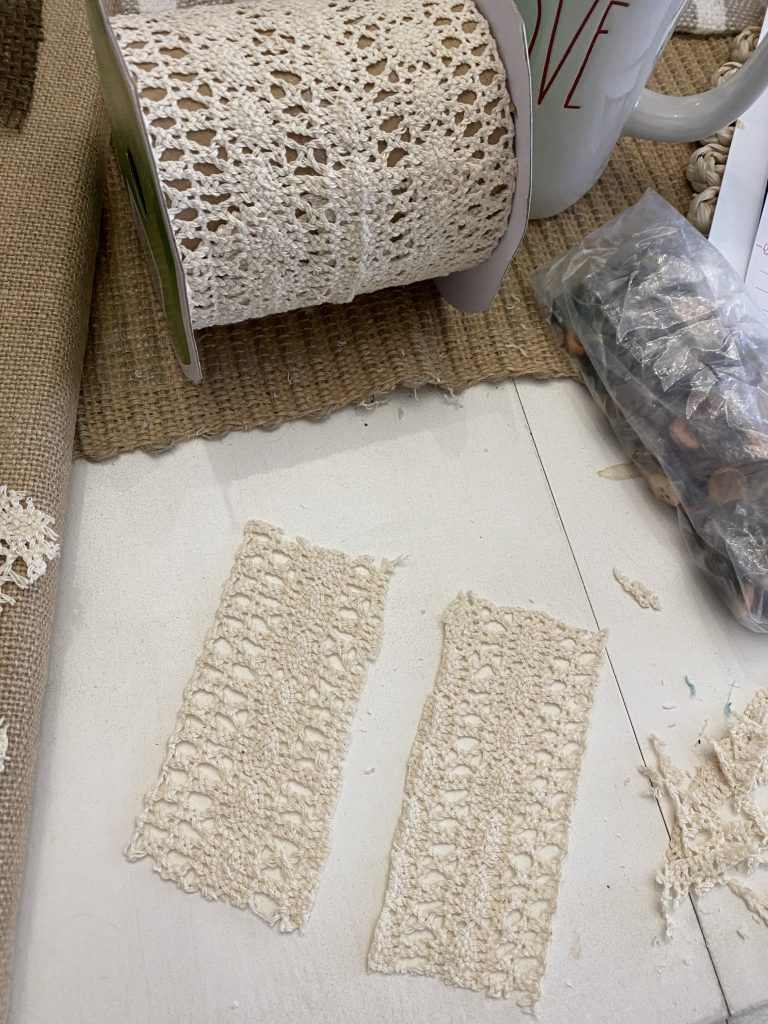 That change alone made a HUGE difference.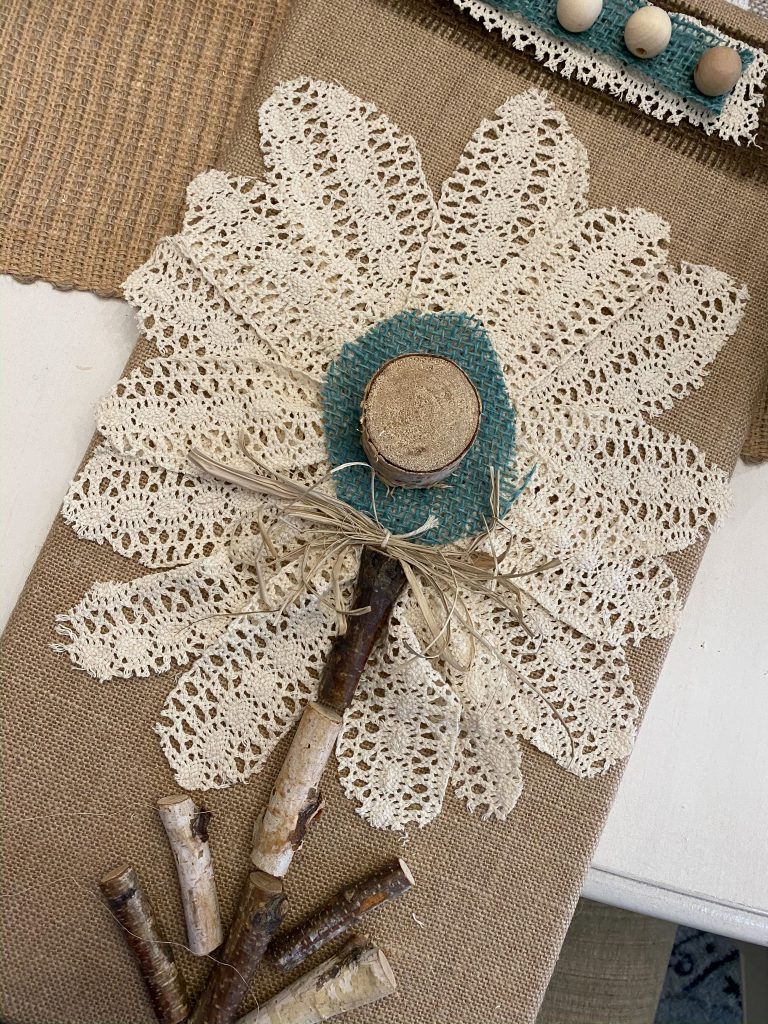 Next, I took my mini wood beads and hot glued them around the wood slice, to give it a little something "extra". I LOVE IT.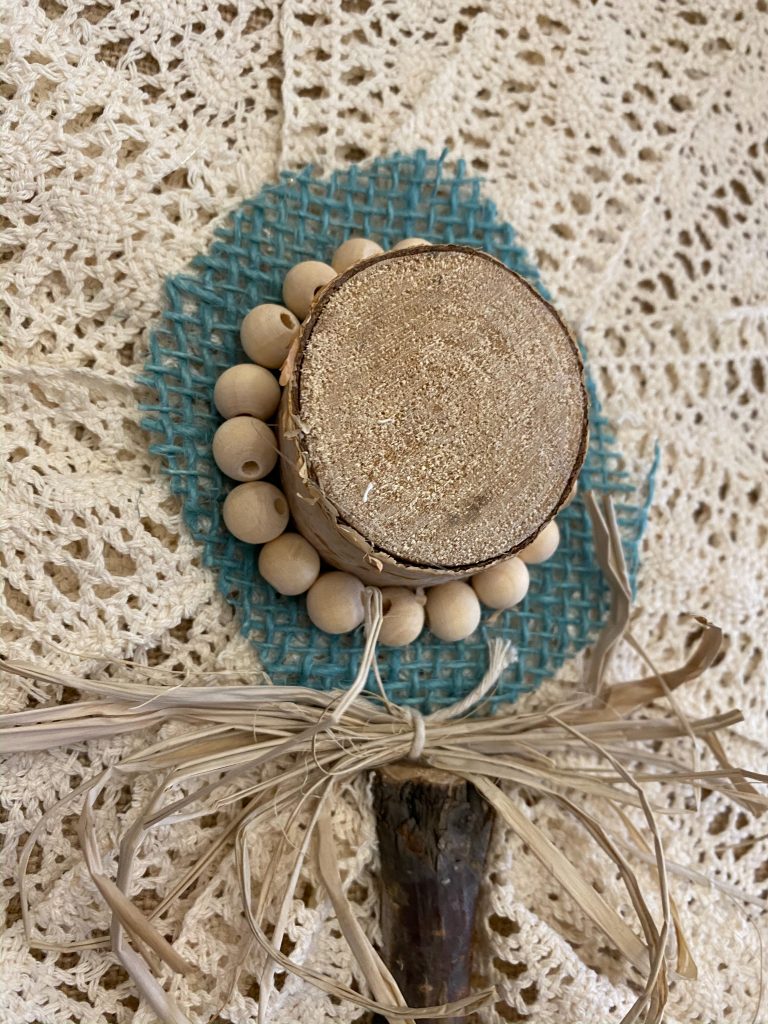 The ONLY other change I made was to remove the hanger. I decided I wanted it to simply be a canvas that could simply be displayed or hung on the wall by its original hanging method.
Check it out NOW!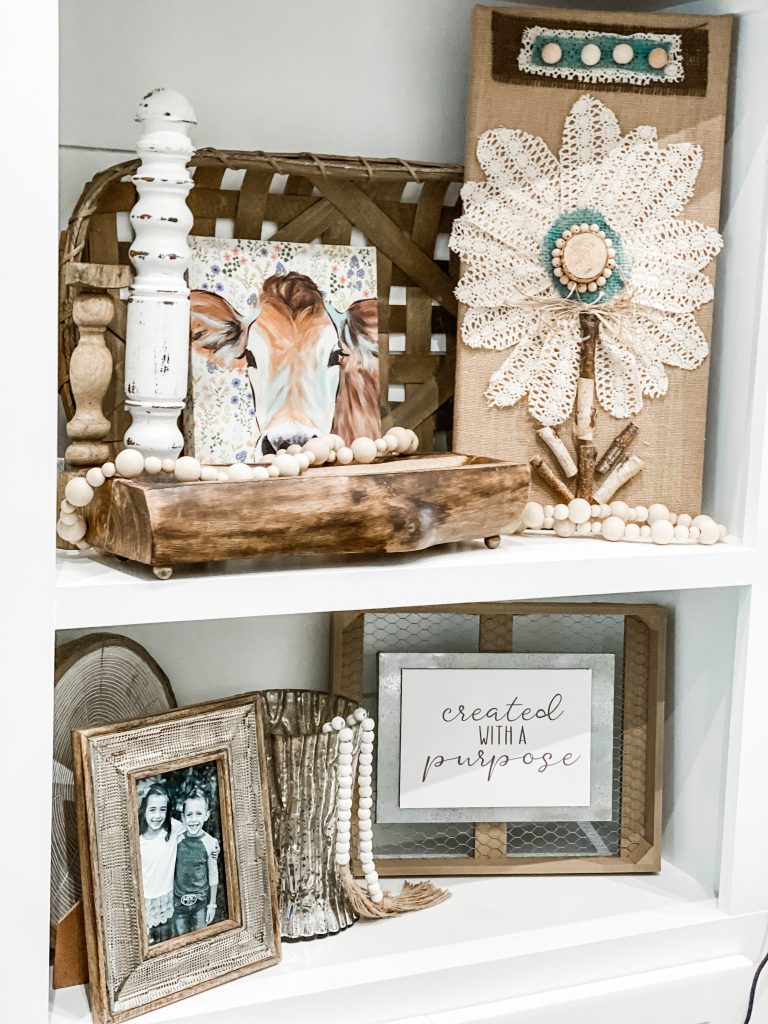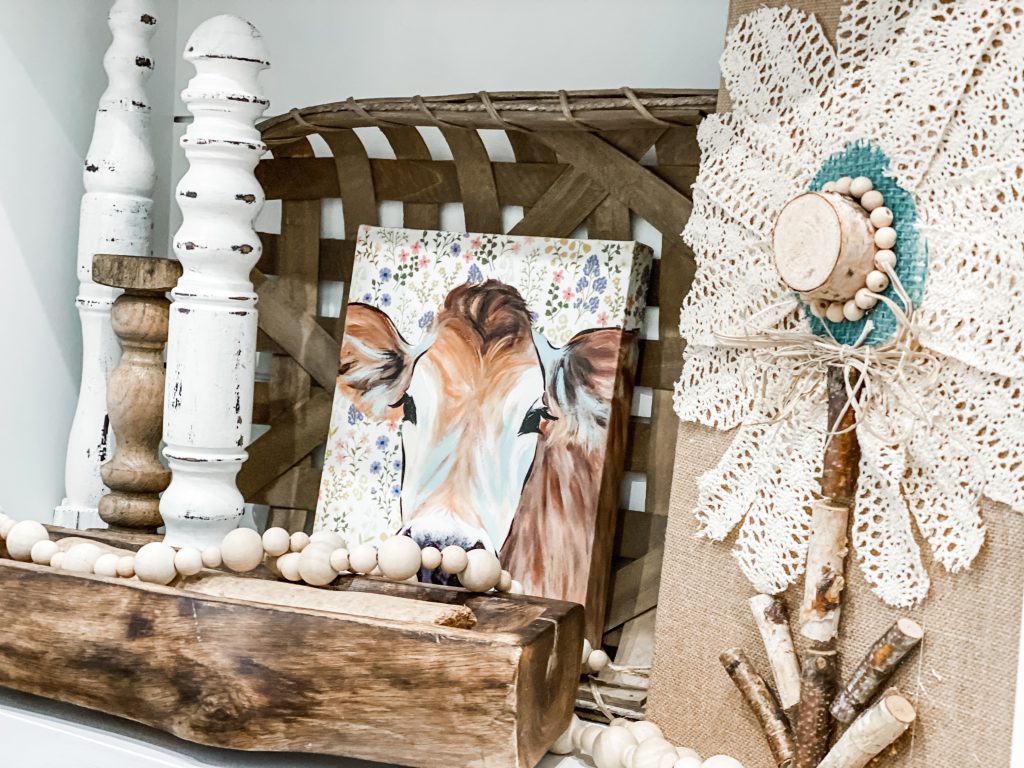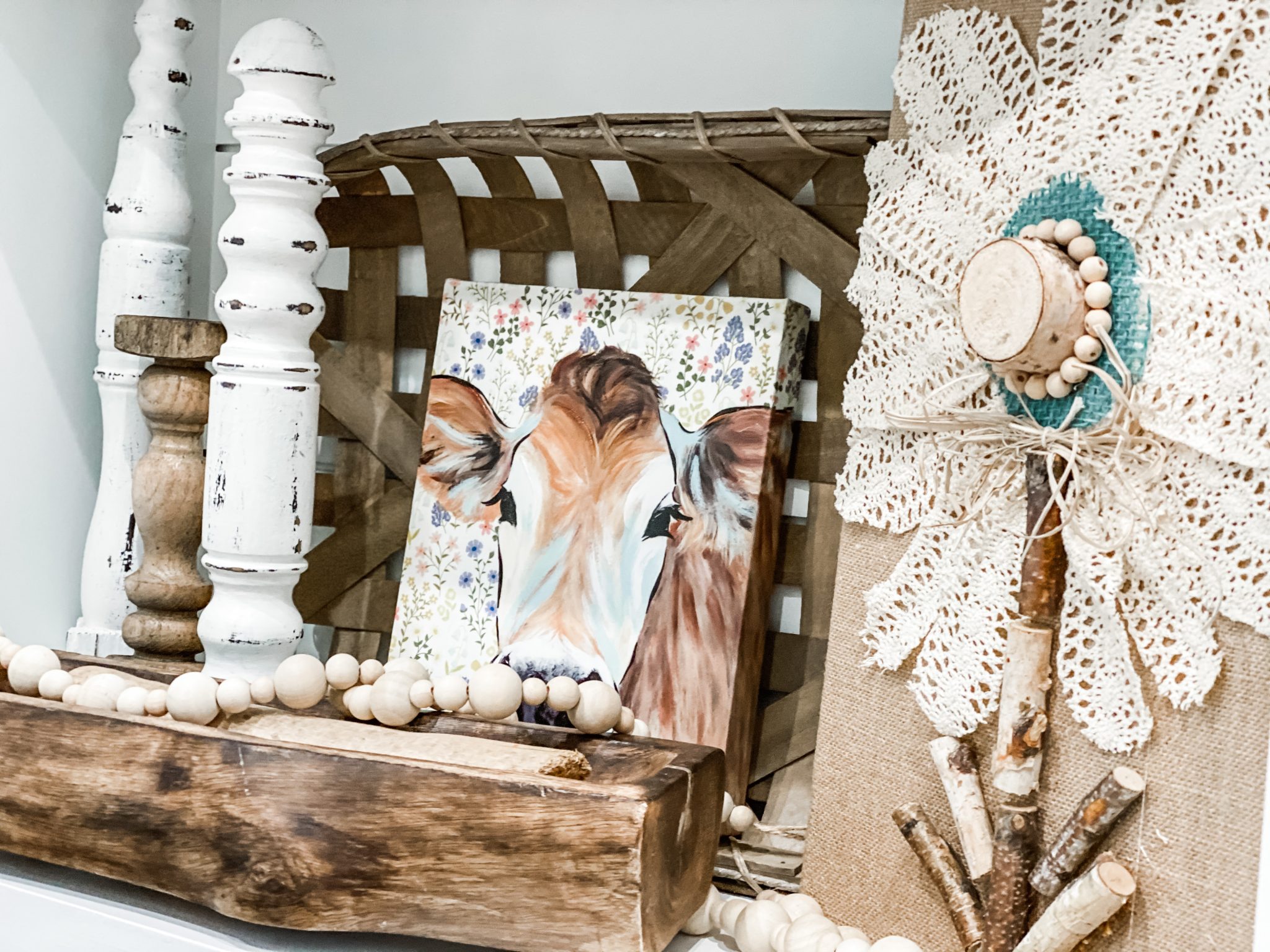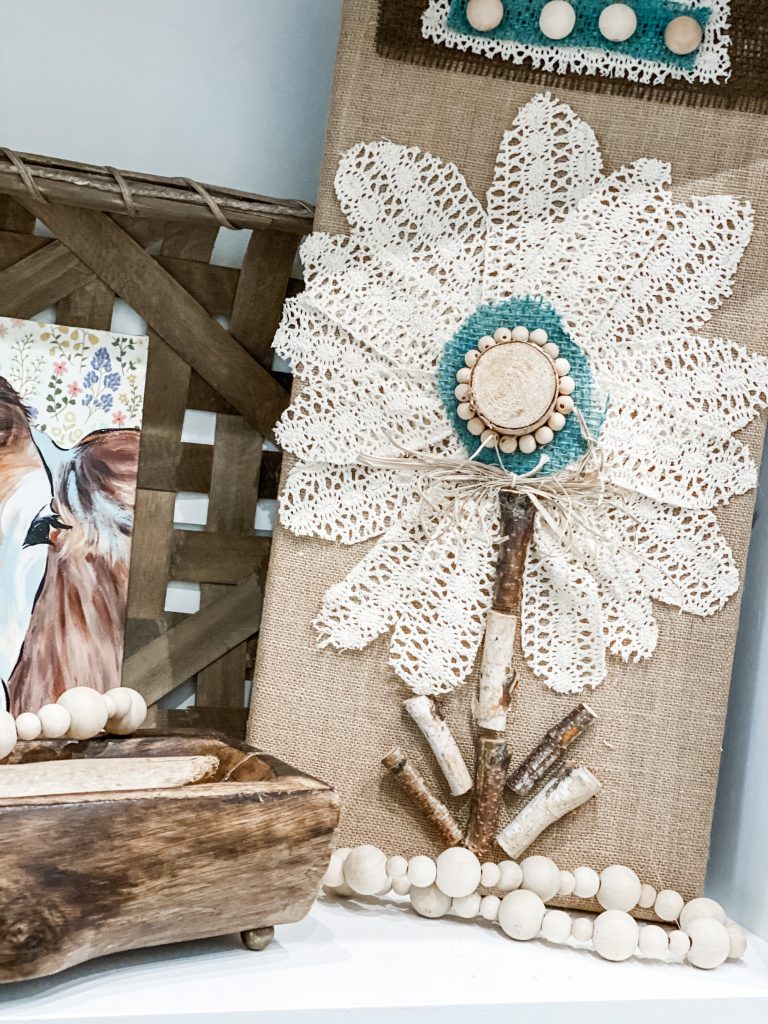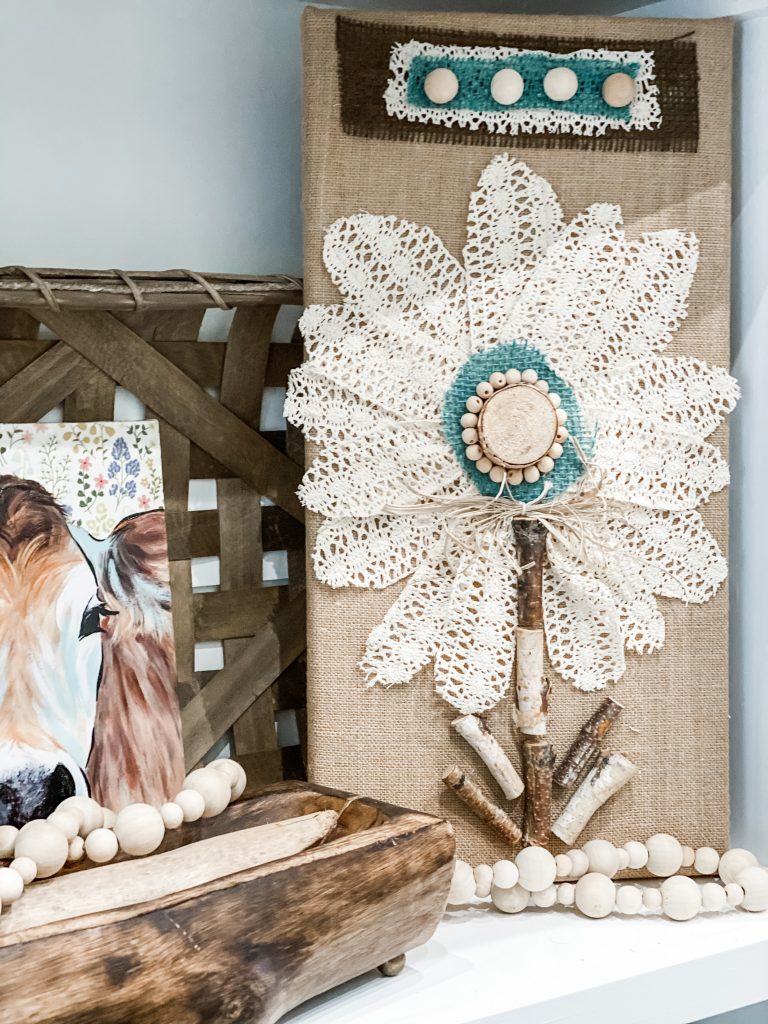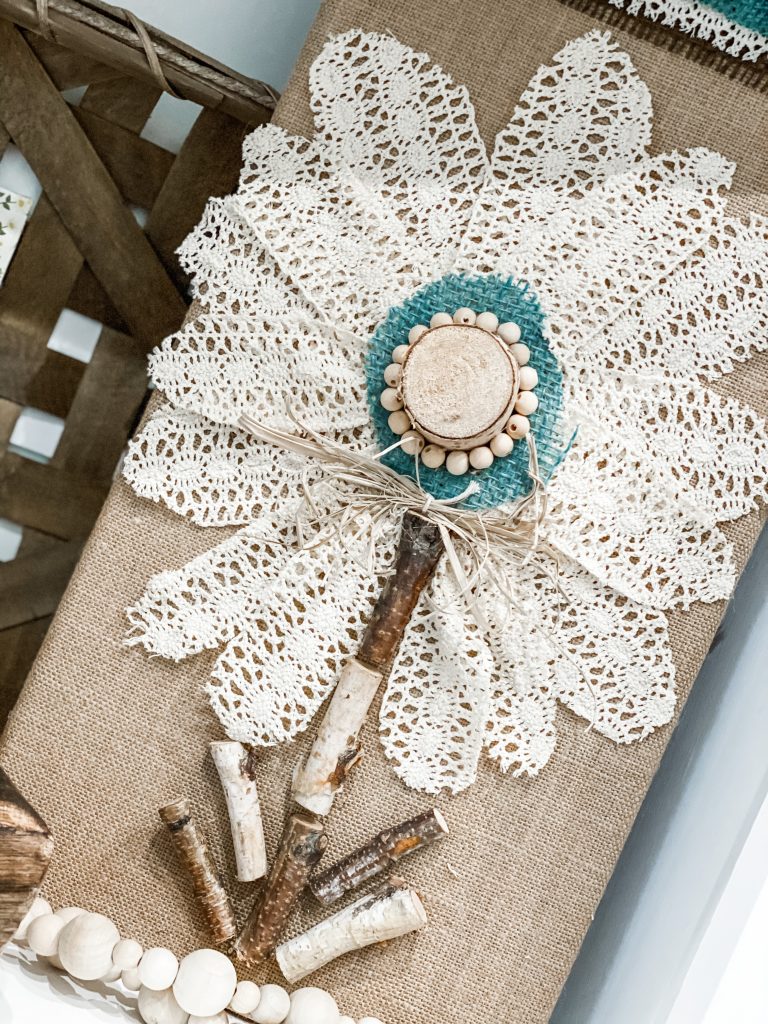 What do you think about the changes??? Do you agree that it was JUST what it needed??? And to answer many questions I have gotten, YES! It is going to be displayed in MY house 😀
If you didn't see the FACEBOOK LIVE VIDEO of me making this and showing you step by step how to do it, just go RIGHT HERE to view it!
PIN THIS PROJECT!!!!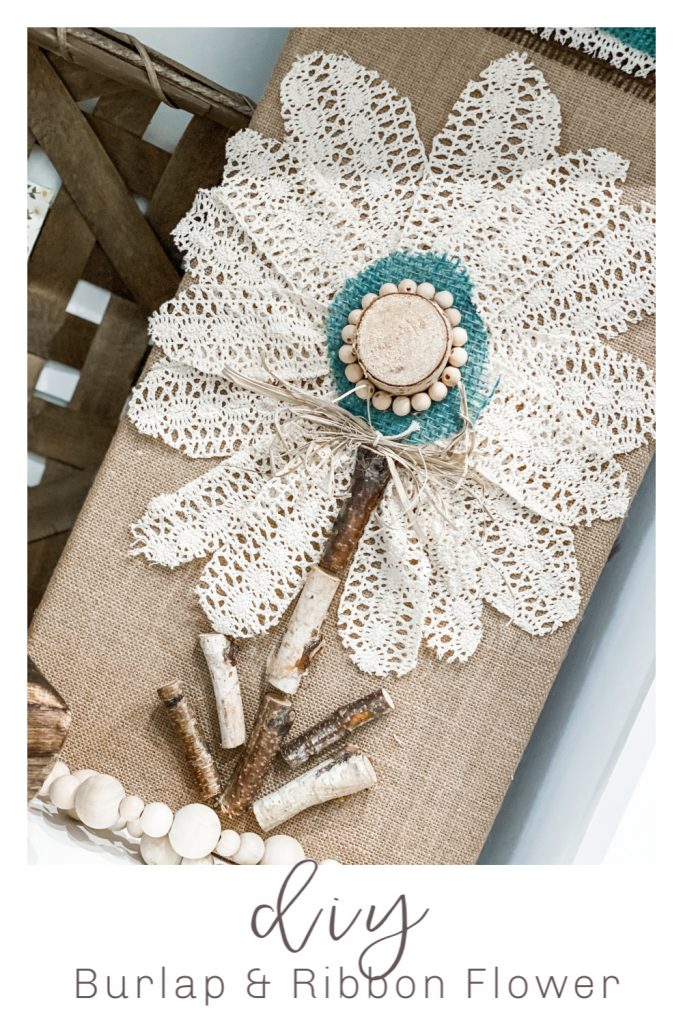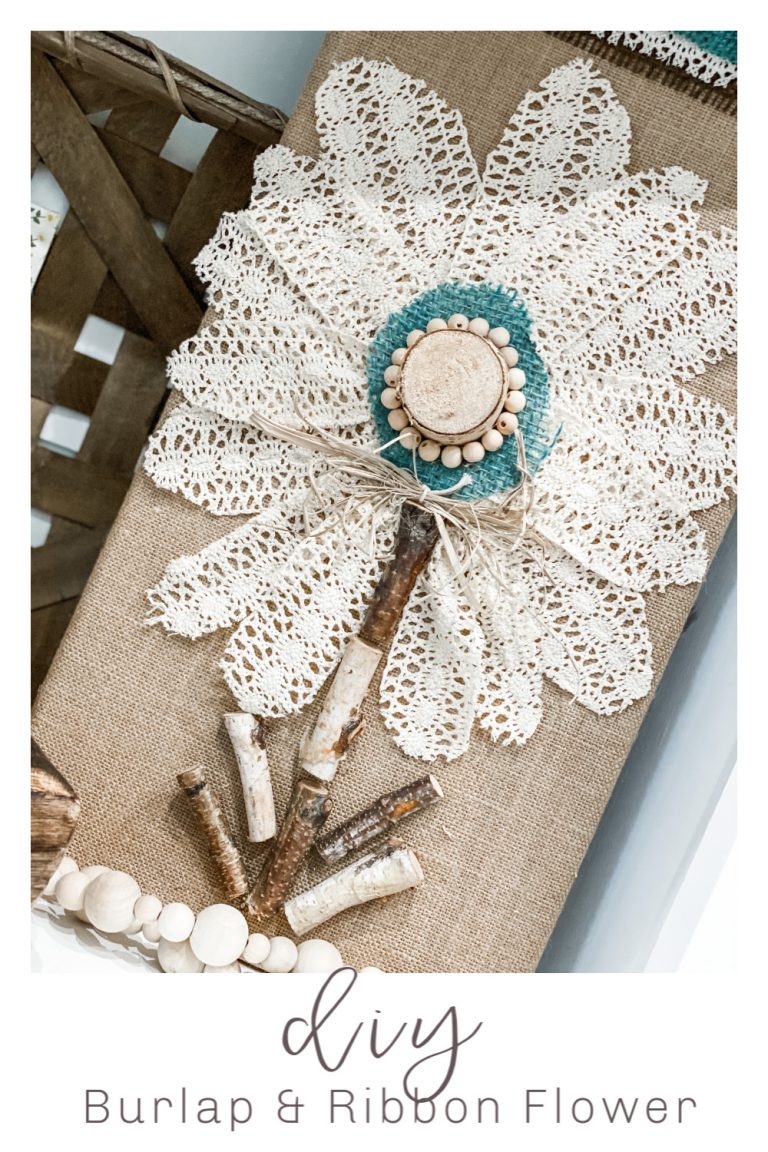 Make sure you are following on Social Media AND EMAIL!
Facebook|Instagram|Pinterest|YouTube|Email