It sure is fun decorating my mantel for fall. The 100 year old piece of wood just lends itself to all of the fall vibes that one could muster up!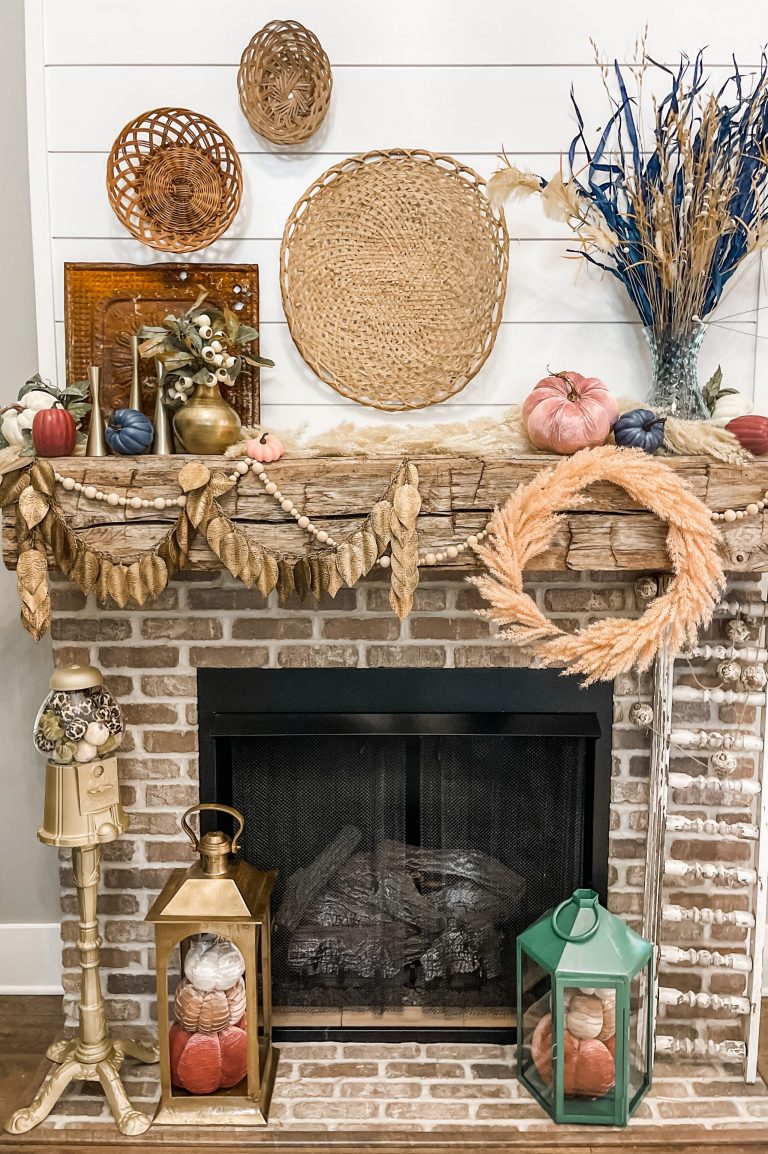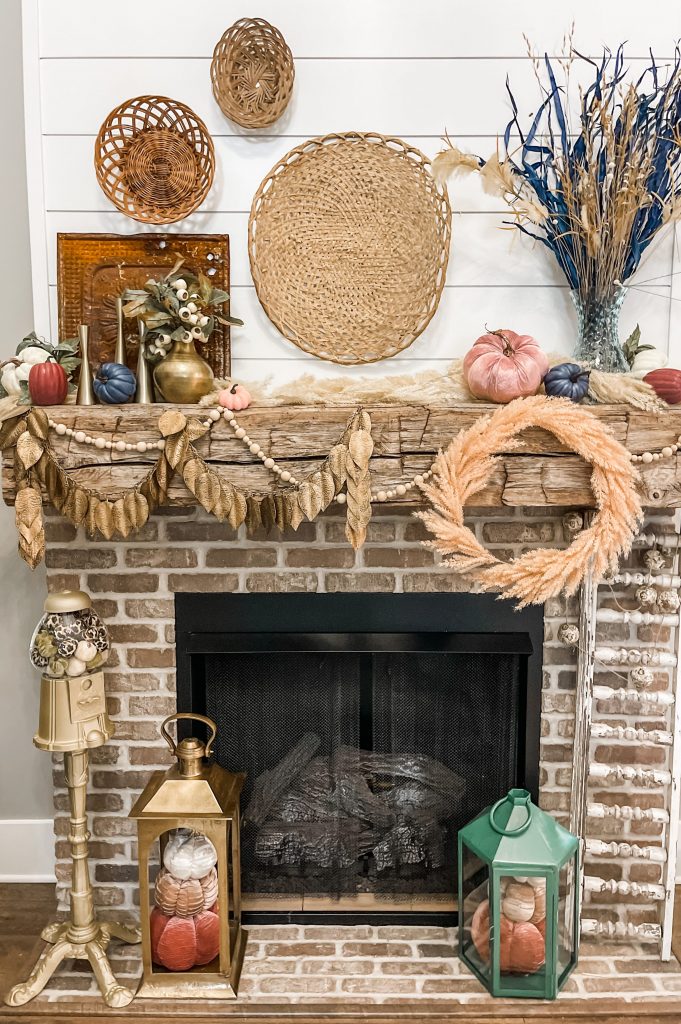 This year's fall mantel is literally my style through and through. The colors, the textures, the way that the entire thing doesn't make total "sense" from a design perspective- that is ME.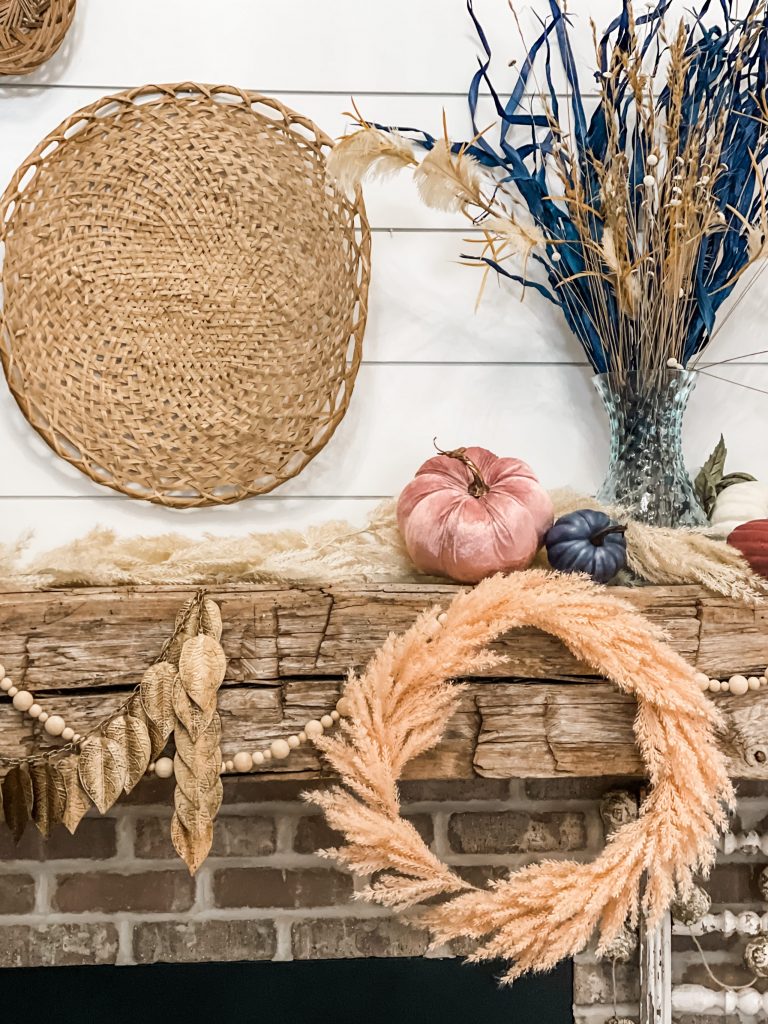 This year I decided to use more pinks/mauves than I typically do, and let me tell you…I could not love it more if I tried!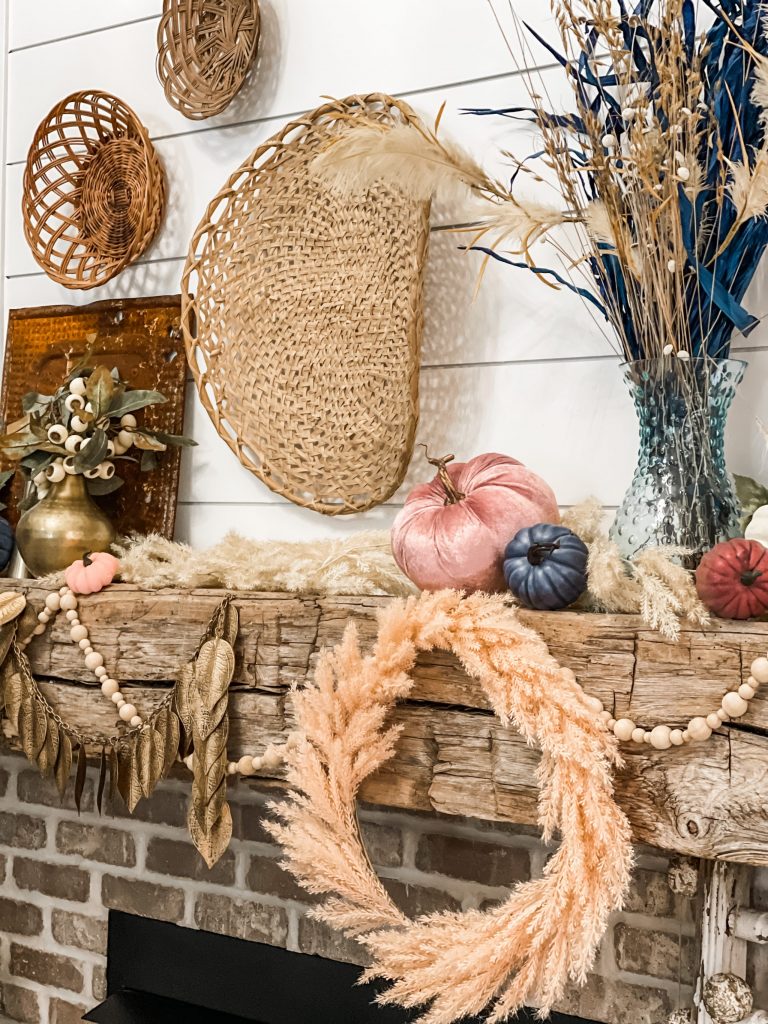 I also mixed in navy, lots of gold and some fun neutrals. The use of the tall grasses and other textures (don't know all the names…whoops!) gives the theme some height and ties it all together!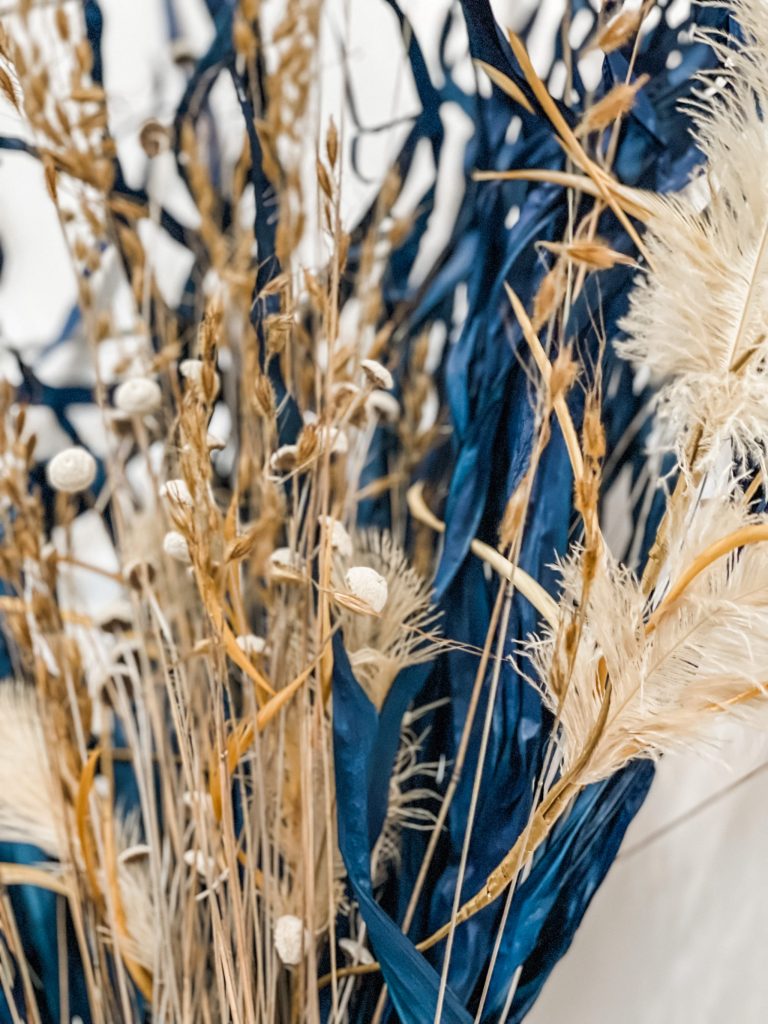 As for the rest of the fireplace area, I kept it pretty simple with my GUMBALL MACHINE that I am obsessed with, along with some fun lanterns! The green ones came from Target in the Spring, and I LOVE the green…and the gold one is from Home Goods! I could NOT pass it up this year!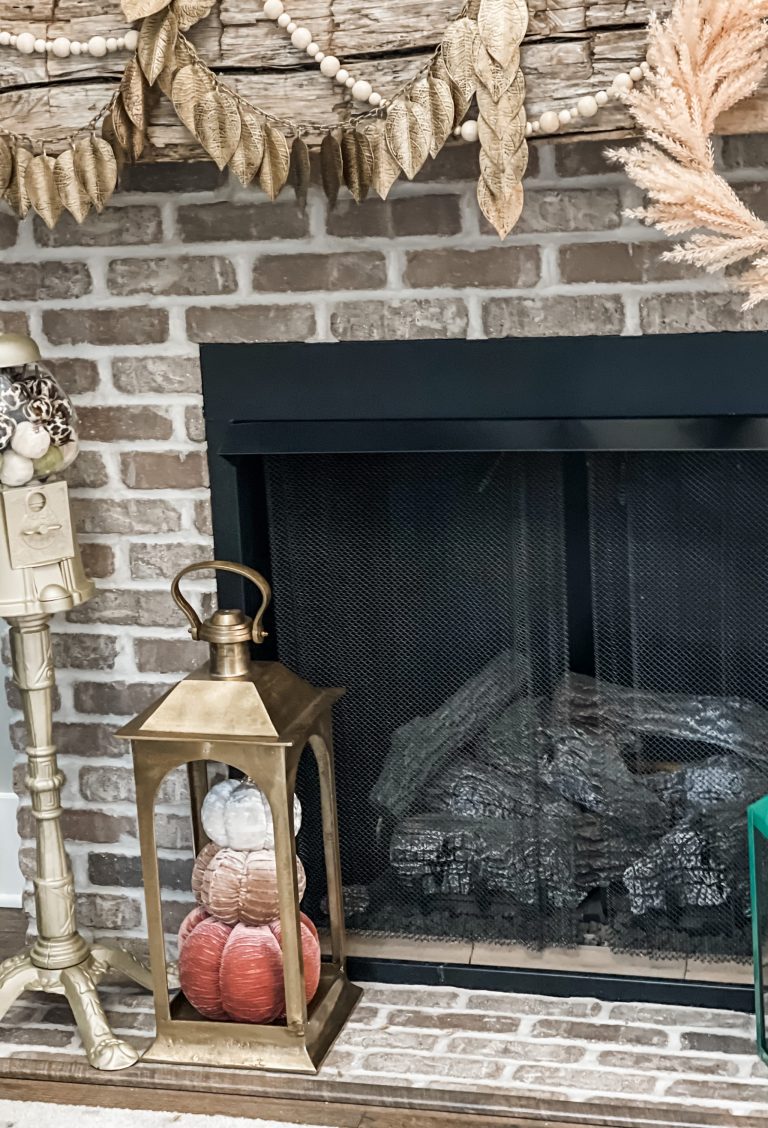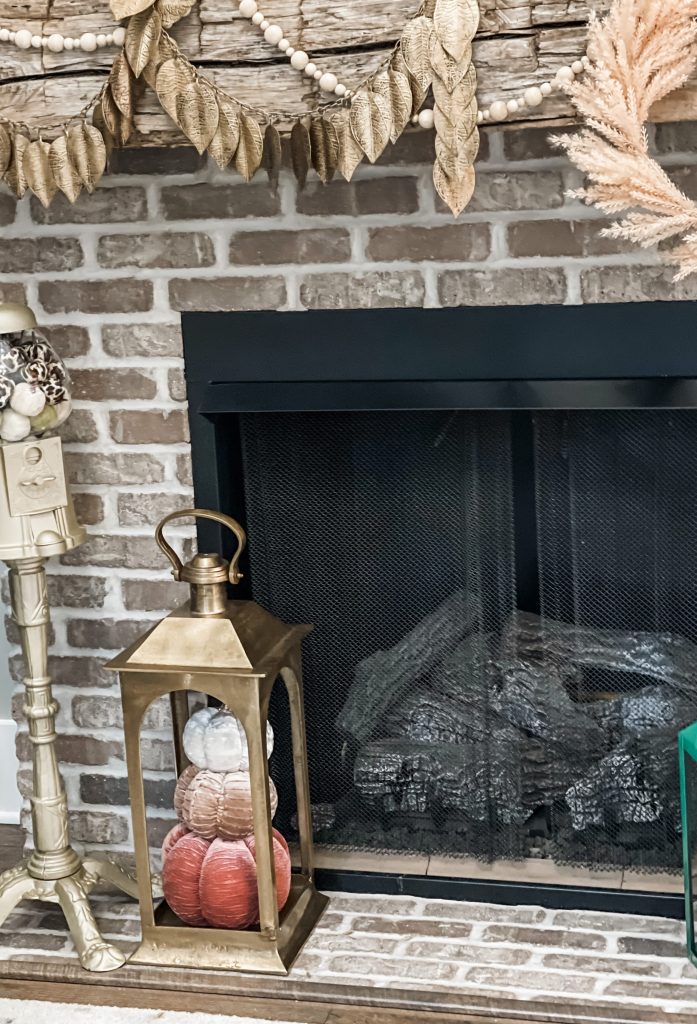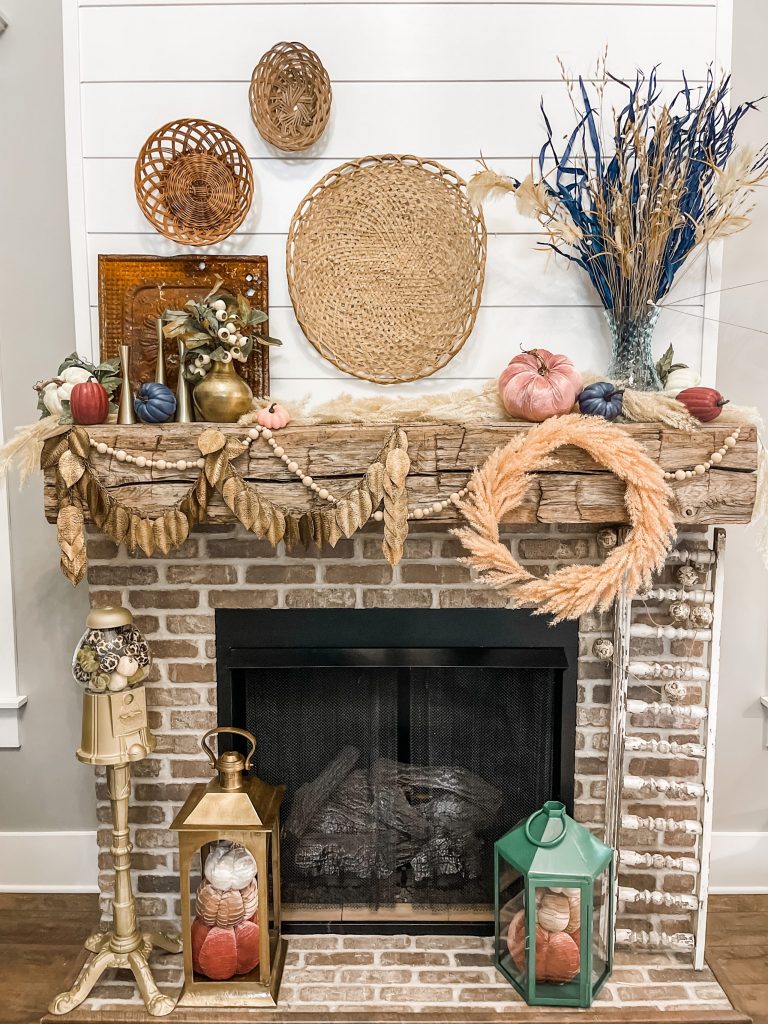 What do you think about this color scheme? Do you like thinking outside of the box, or are you more of a traditional decorator??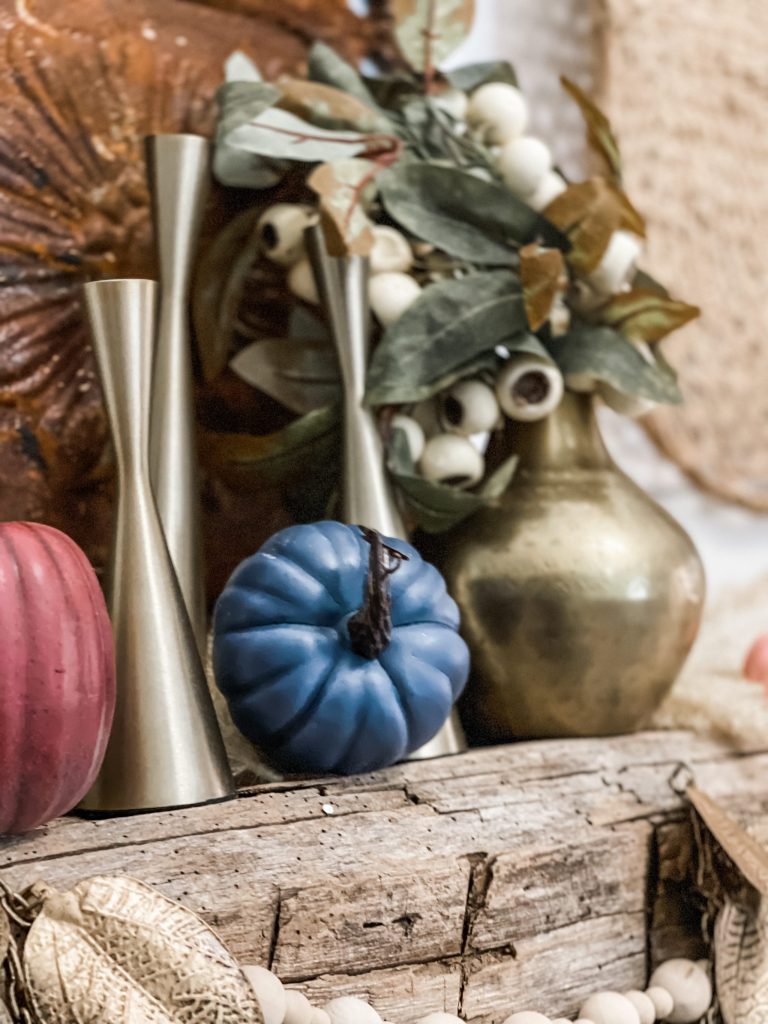 PIN FOR LATER!