My absolute favorite area of my entire house to decorate is my coffee bar. It is such a fun space to decorate each season, and it houses what keeps me a nice person- COFFEE, of course!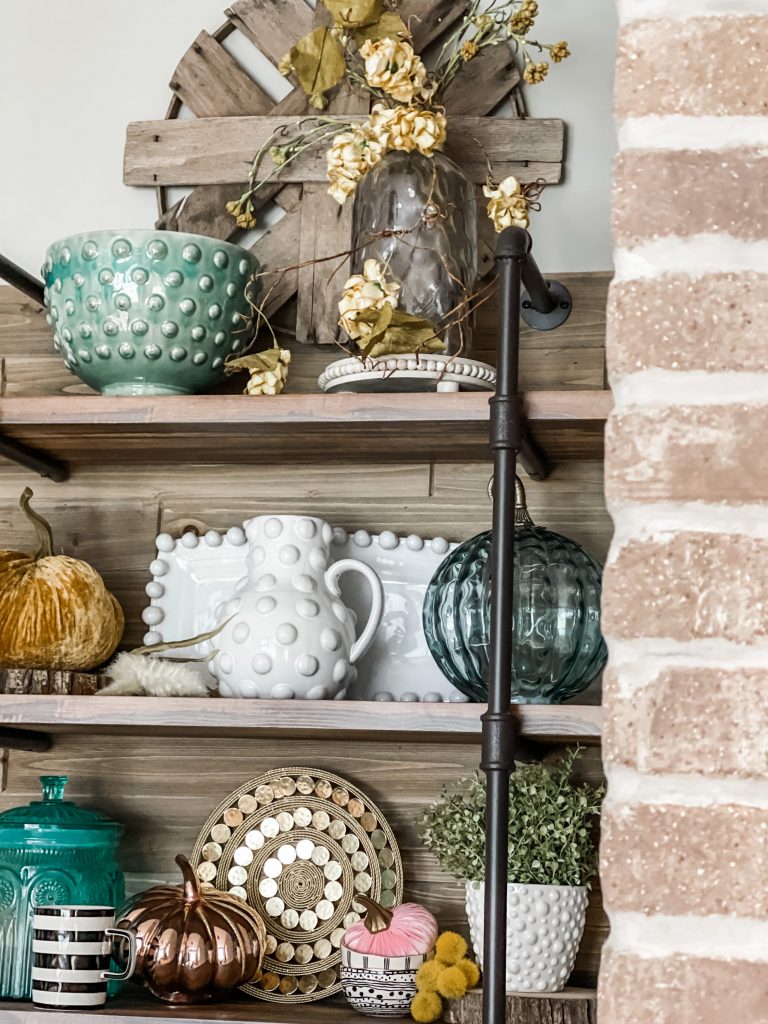 Today, I want to show you how I have my coffee bar styled for FALL this year! It never looks the same from year to year, although I love each style in its own unique way. I just start fresh each time with no recollection of the year before and let it move me LOL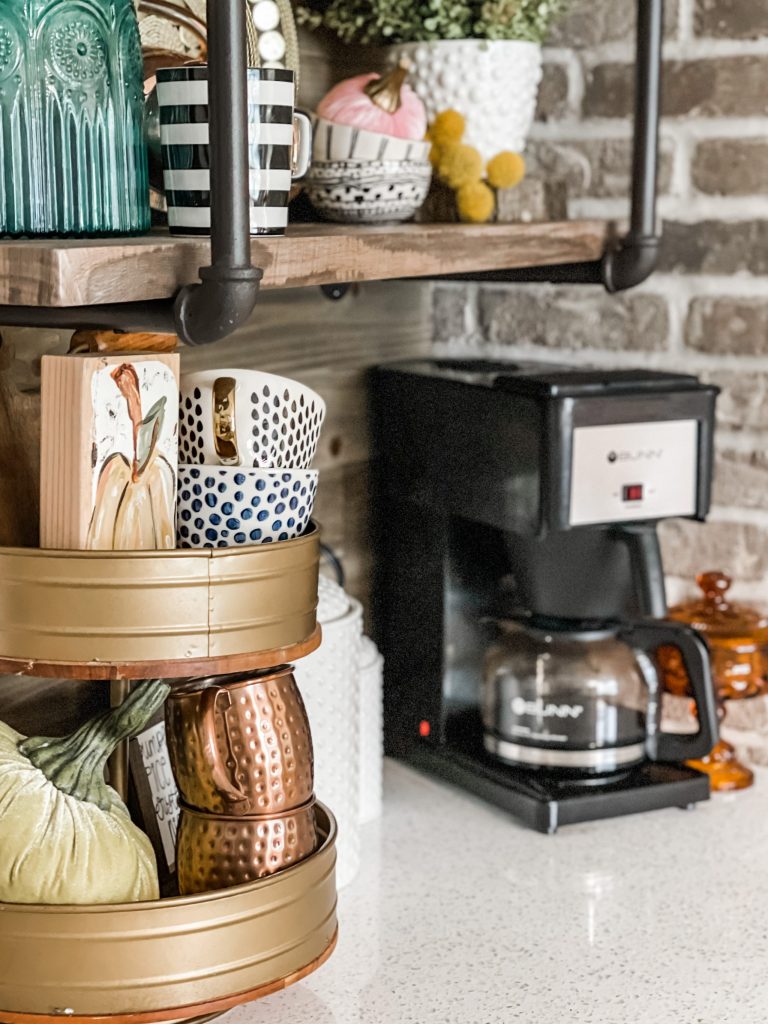 I love the larger elements, mixed with the colorful pumpkins this year! I feel like it has the perfect amount of symmetry, texture and weight!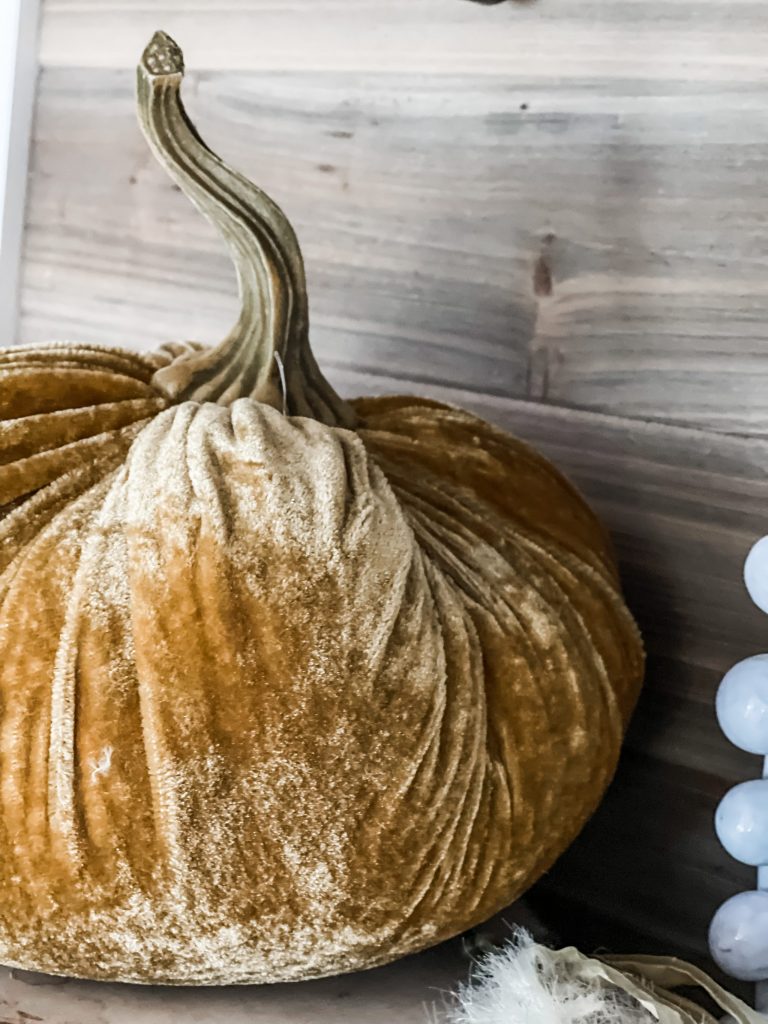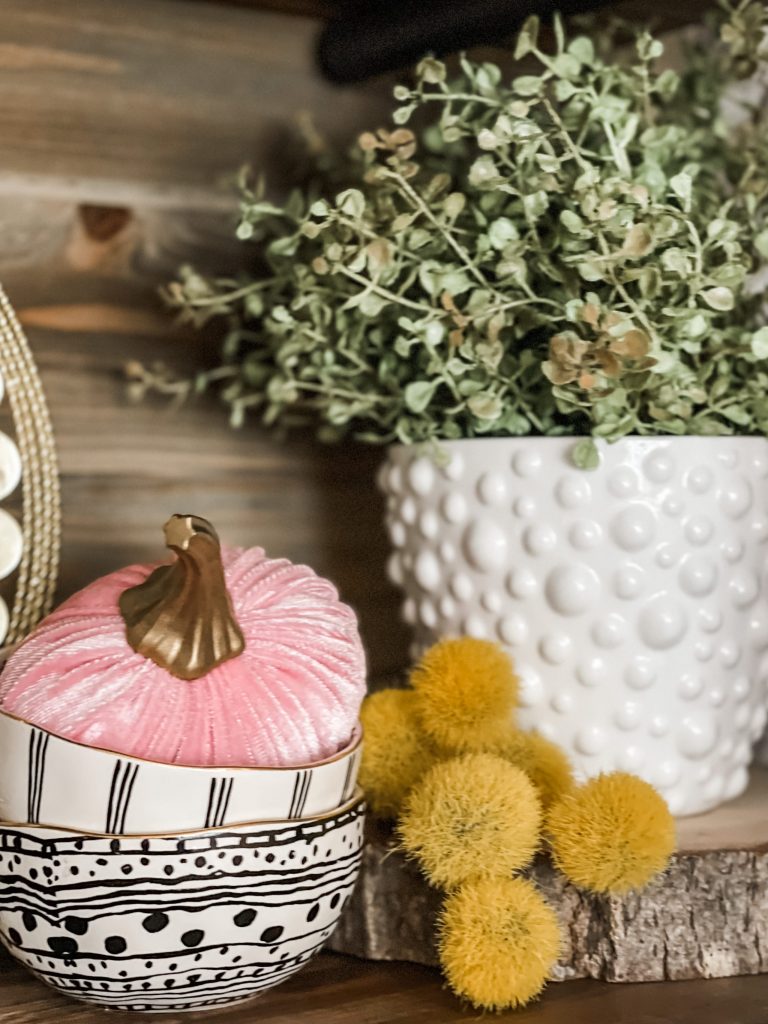 Have you ever been to Bucees? Let me tell you, you NEED to make a pit stop there if you have never been. Yes, it is a gas station, but it is FAR more than that! It is Heaven. They have everything, and that is where I got this amazing set right here! It just walked its way right on into my buggy.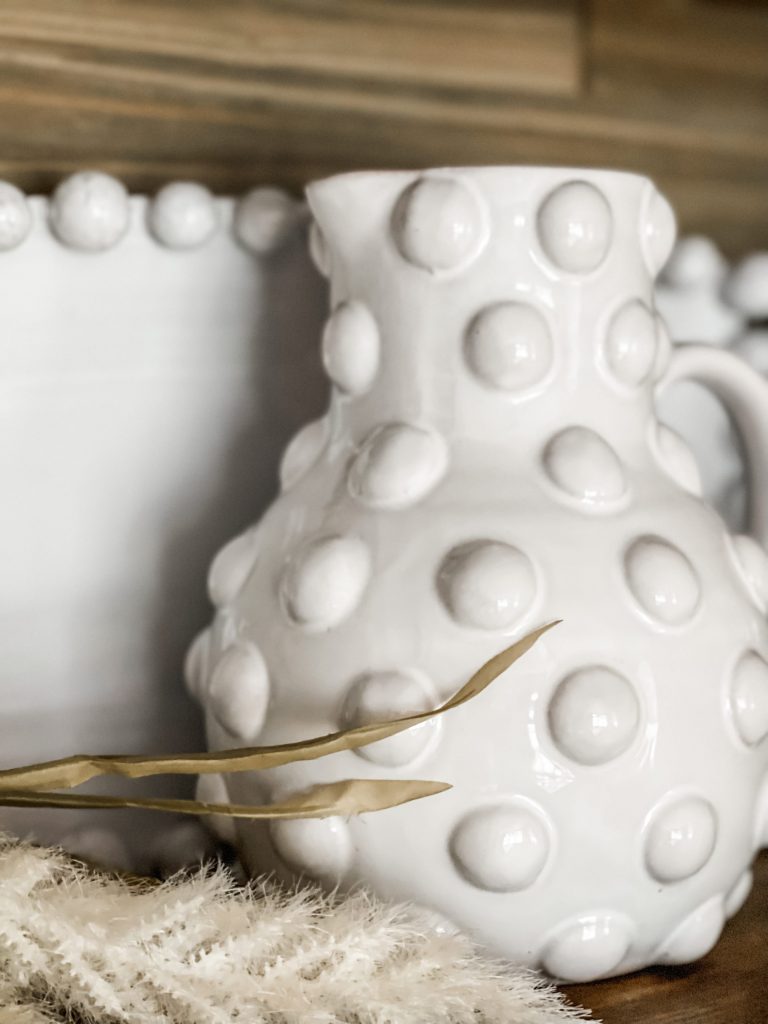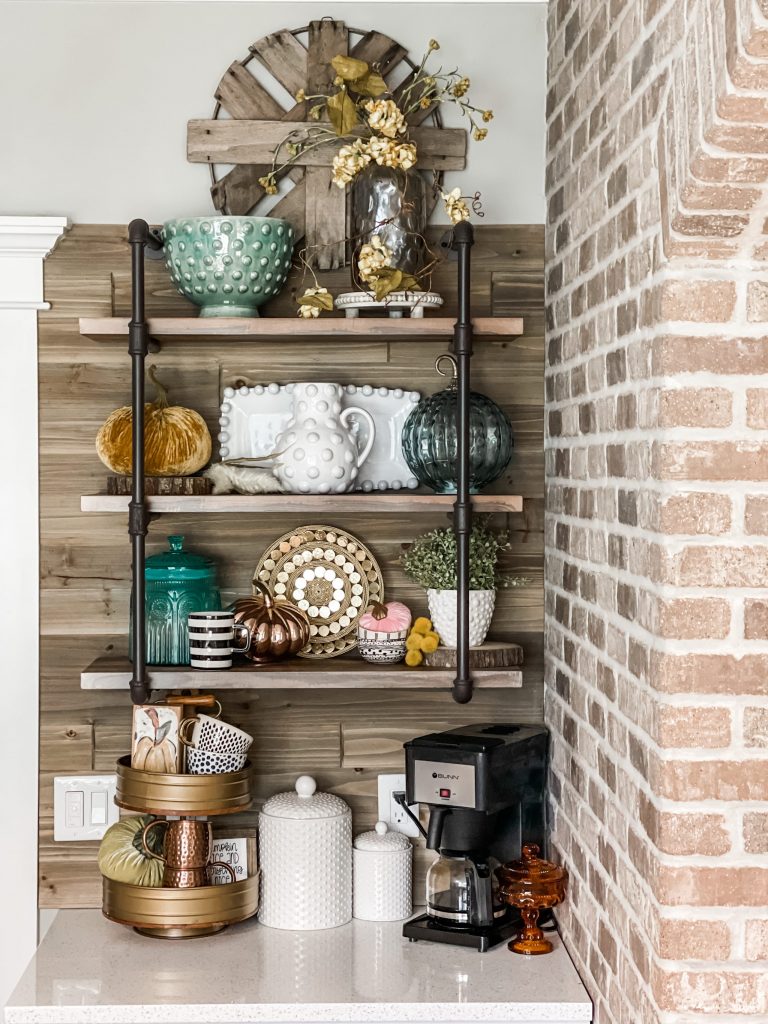 And of course you can't have a coffee bar without cute mugs…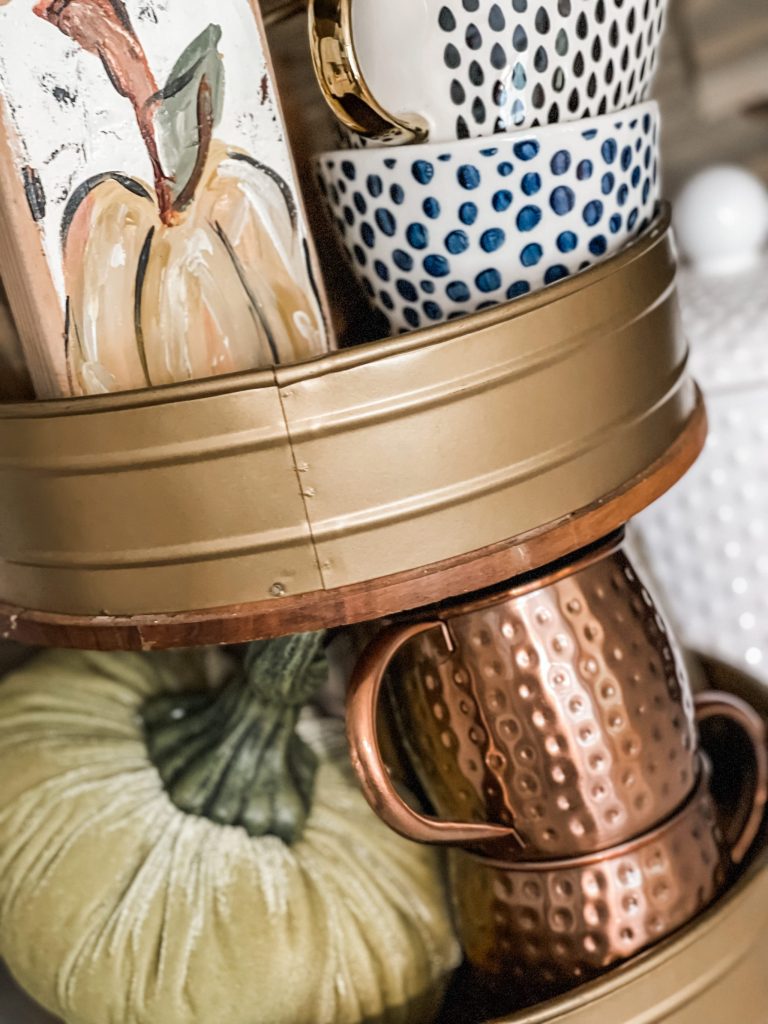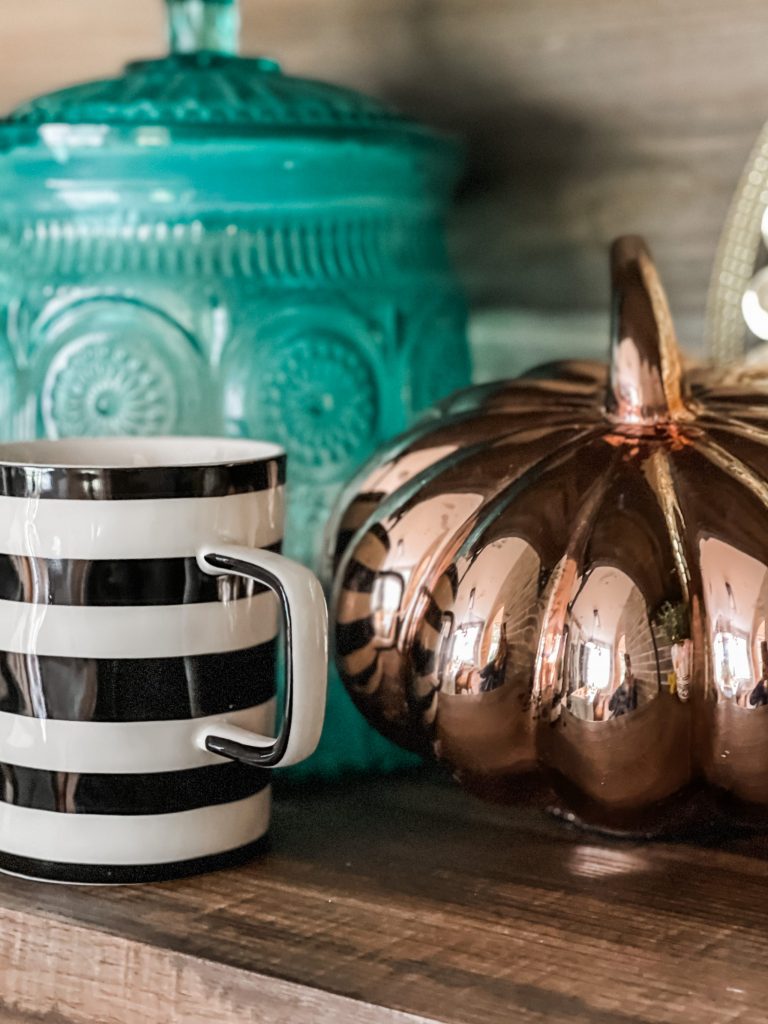 You may be thinking to yourself, that is great…but that is not nearly enough coffee mugs! You would be correct! I only use the "pretties" up here for looks (I also use them), but I have an entire drawer full at the bottom of the coffee bar under the microwave!
This piece was my Memaws. She passed away in December, so it holds extra sentiment to me. I think it is beautiful, and it goes so well with the entire look of the coffee bar! Win win!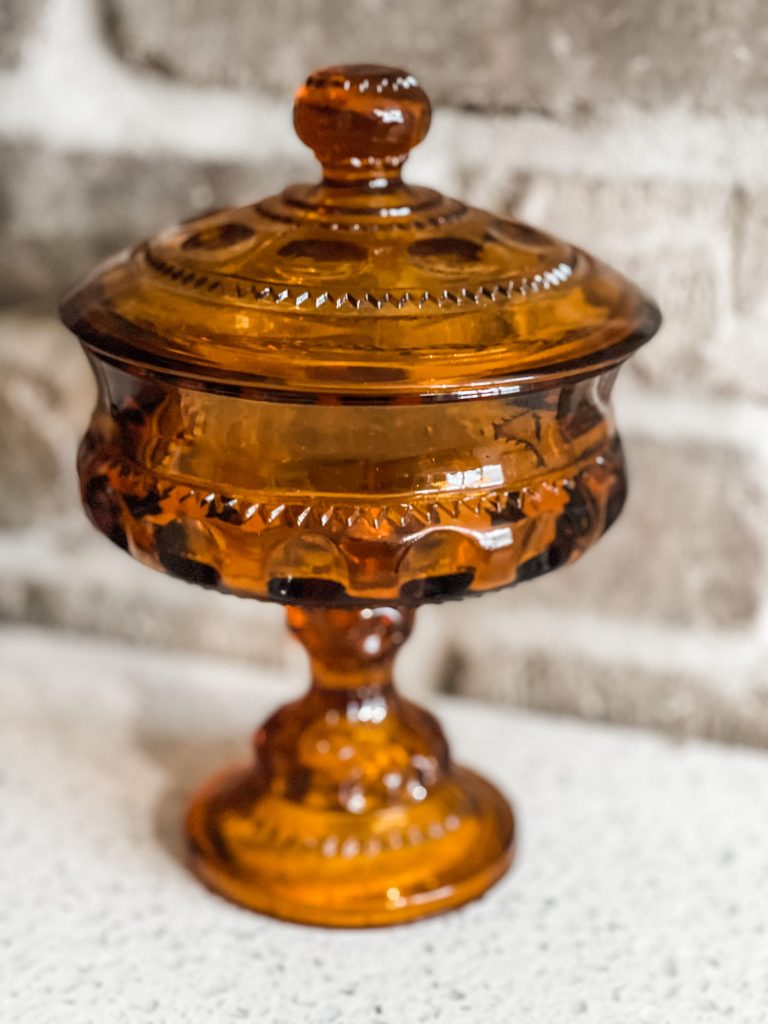 You may remember this wooden piece from other areas of my home, especially the kitchen! It was a free piece from a junk store over near my house, and I have used it soooo much as a background, layering piece. Those are my absolute favorites to find and use!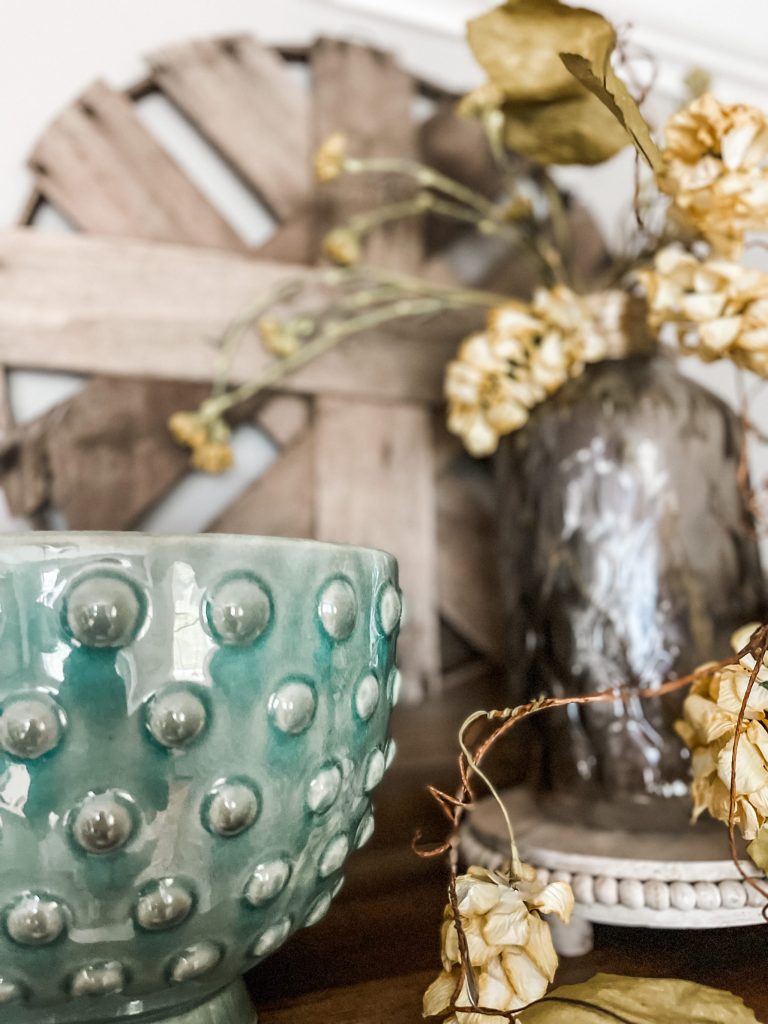 I hope you enjoyed my tour! You can see PAST coffee bar styling in these posts for even more inspiration!
PIN FOR LATER!