All over the internet you can find posts from bloggers that promote amazingly cheap Amazon pillow covers. Hey…I am one of them! I love a good bargain, and I love to share when I find one. Now, you probably already knew this- but not EVERY SINGLE pillow cover I post is one that I have tried personally.
I have made 2 posts about pillow covers.
Here they are: (CLICK ON PICTURE TO BE TAKEN TO POST)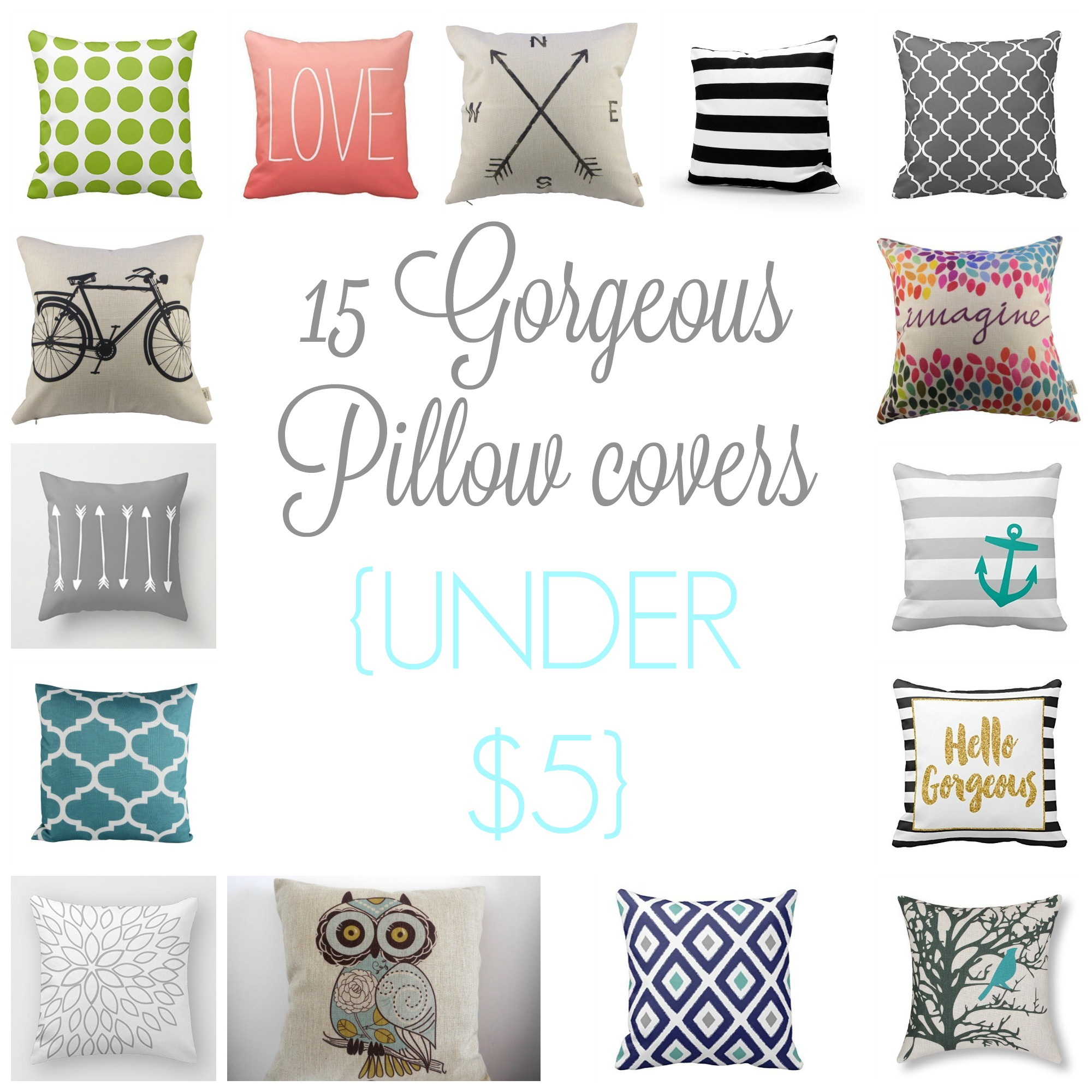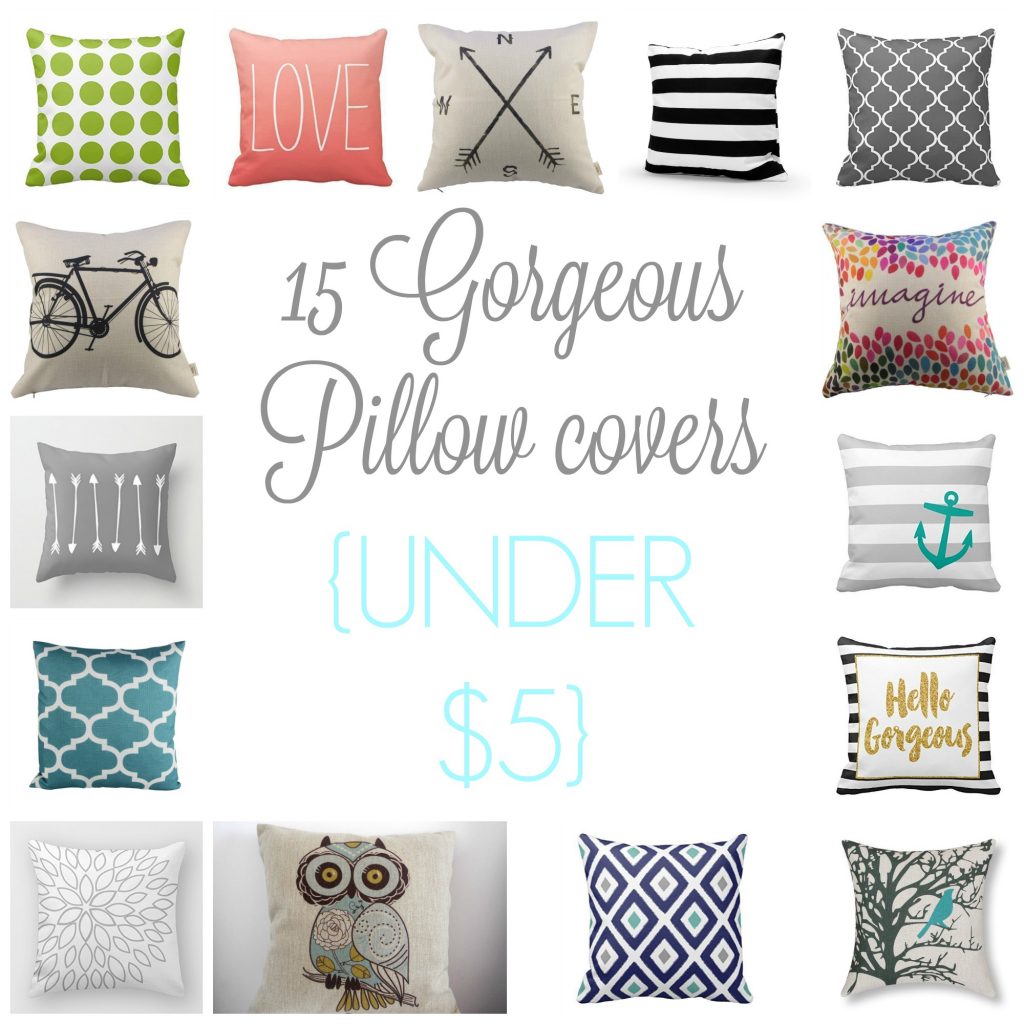 Both of these posts have been very popular, and I believe that is because I am trusted as someone who will shoot you straight. Well, I want to shoot you straight today.
I ordered several pillow covers over the past year, and I have found something to be true…and I wanted to share with you today. I have found that MOST all of the ones I ordered have been very good quality. Of course, the ones that are posted as "super cheap" typically come from overseas, which you should expect. Sometimes, that is good. Sometimes, that is not good.
Most all of the ones I have bought were true to the picture and have held up great.
There were a couple that I CANNOT give a good review for!
These 2 Amazon pillow covers right here that I have posted were terrible quality. In fact, one of them- I threw away the minute I opened it. I wish I had thought to take a quick picture to show you. It literally looked NOTHING like the picture and you could barely even tell the design. It was terrible.
This one is the one I am talking about. Do NOT order this from my above post!! In fact, I will be going back to delete it, but it is in my main image, so it will always remain in that. I just want to be fair with you and let you know that I led you in a wrong direction with this one. Looks so cute here, but not in person!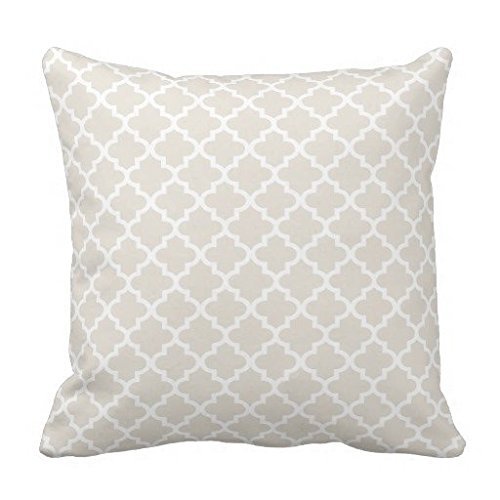 The other one is this one: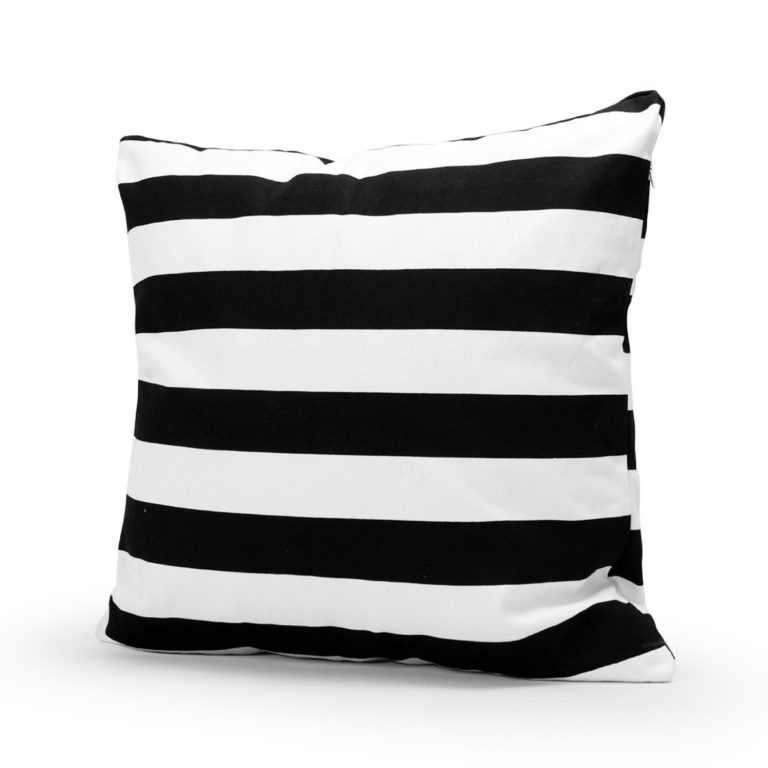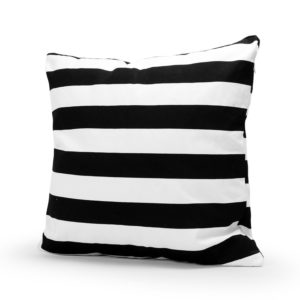 It is cute, and it wasn't TERRIBLE in person- it just was poor quality and faded SUPER quickly. I did use it for a while, and it was fine at first…but it didn't hold up. It may be worth the money, but just know it won't last long.
Now…I ordered some pillow covers recently that were more neutral in color, and I am loving them on my couch! The checkered neutral can be purchased on the "Neutral Pillow Cover" post! They are great quality, and I really love the way they added a new look for VERY little money. The others are all from Amazon as well.
So, this post is short and sweet. I always want to be 100% honest with you if I find that something I have told you is not correct. Have you ordered any pillow covers from Amazon that you haven't been happy with? Share with us!
PIN TO SHARE WITH OTHERS!!