Today is Friday, which means WEEKEND!! No matter what kind of week I have had, the weekend is always a welcomed sight! I wanted to pop in real quick to show you a very easy and fast DIY Dollar Tree Chalkboard project that you can do for $3 TOPS!
Chalkboards are all the rage, and I love them. I don't have any, and I am not sure why. They aren't super expensive, and you can get them all over the place, but I just never have bought any. The other day while in the Dollar Tree, I decided I would just make myself one. I didn't need a big one- just wanted one to put little fun messages on.
I found a cute frame (well, not really) that had fun detailing and bought a little pack of white chalk. I already had chalkboard paint at home from a project about 2 years ago and plenty of brushes…so I spent $2 total!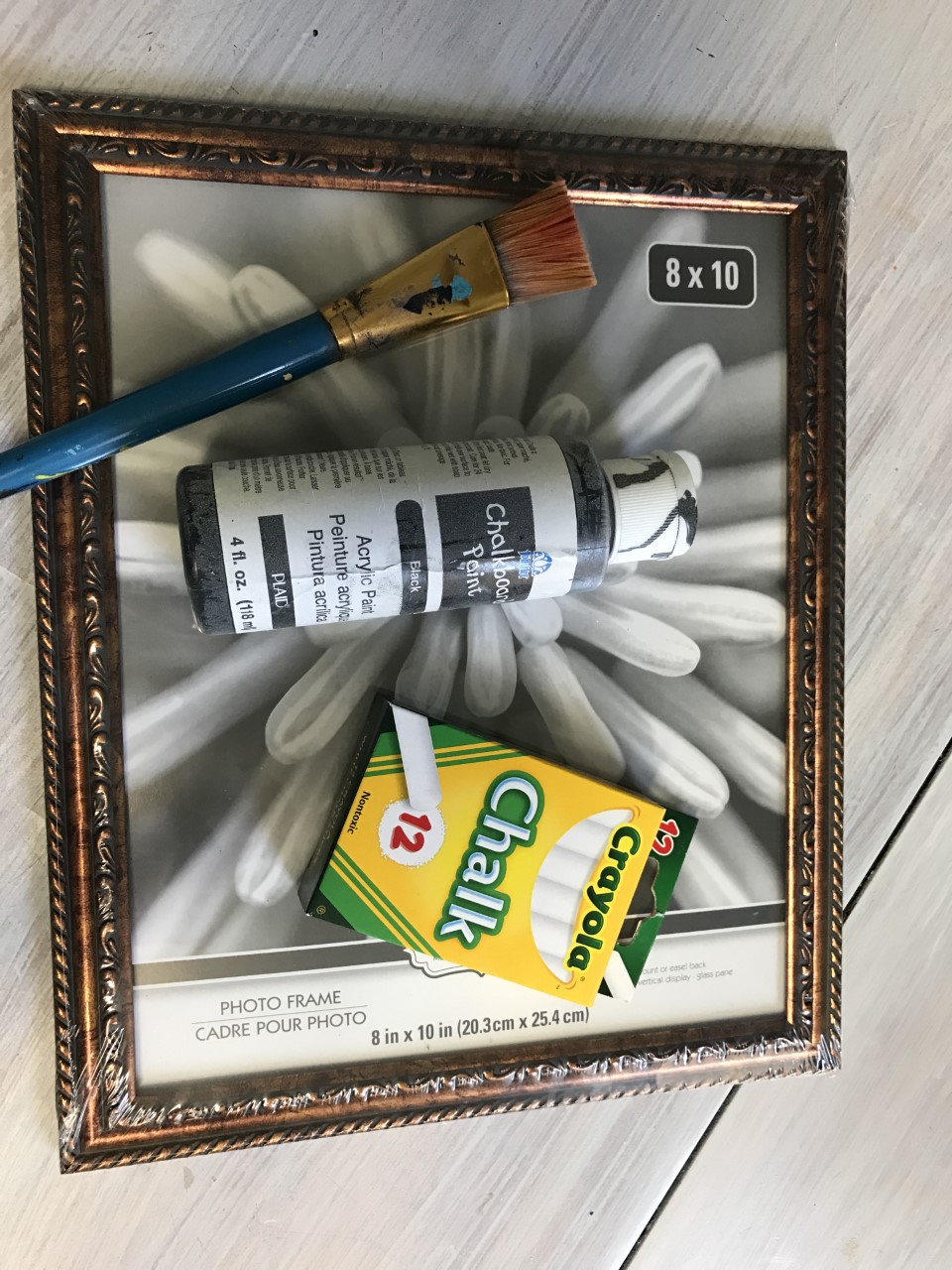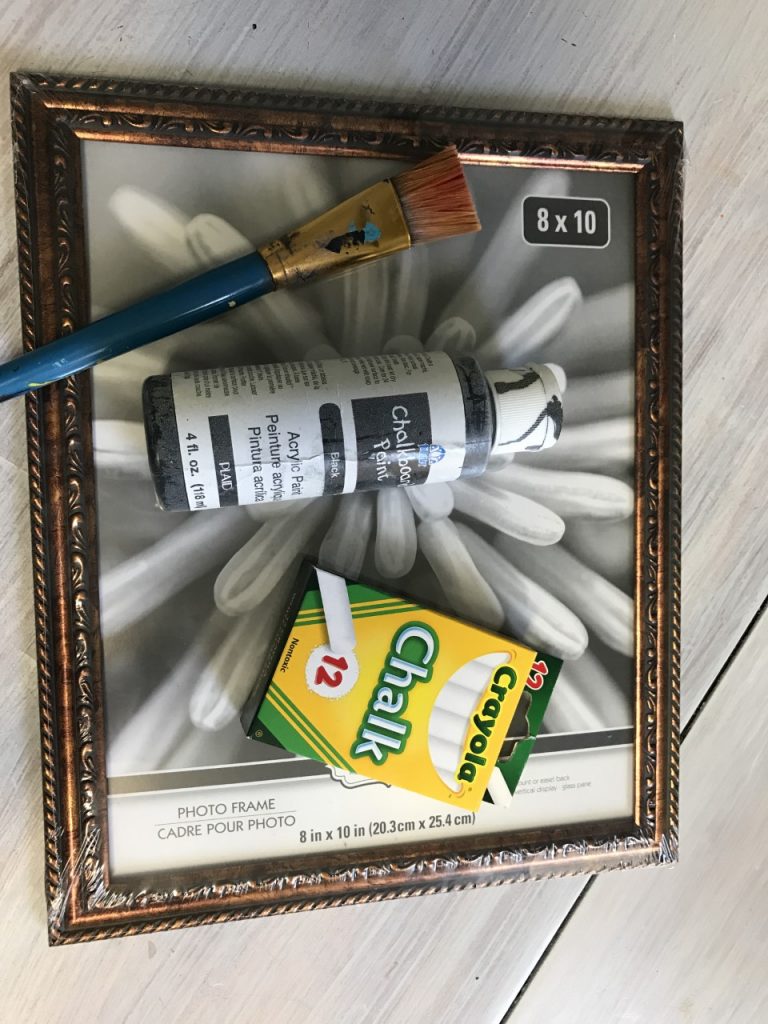 All I did was take the glass out of the frame and put lots of paint on it. I then smoothed it out with my brush the best I could. It will NOT be 100% perfect. That is fine! Just get it as good as you can.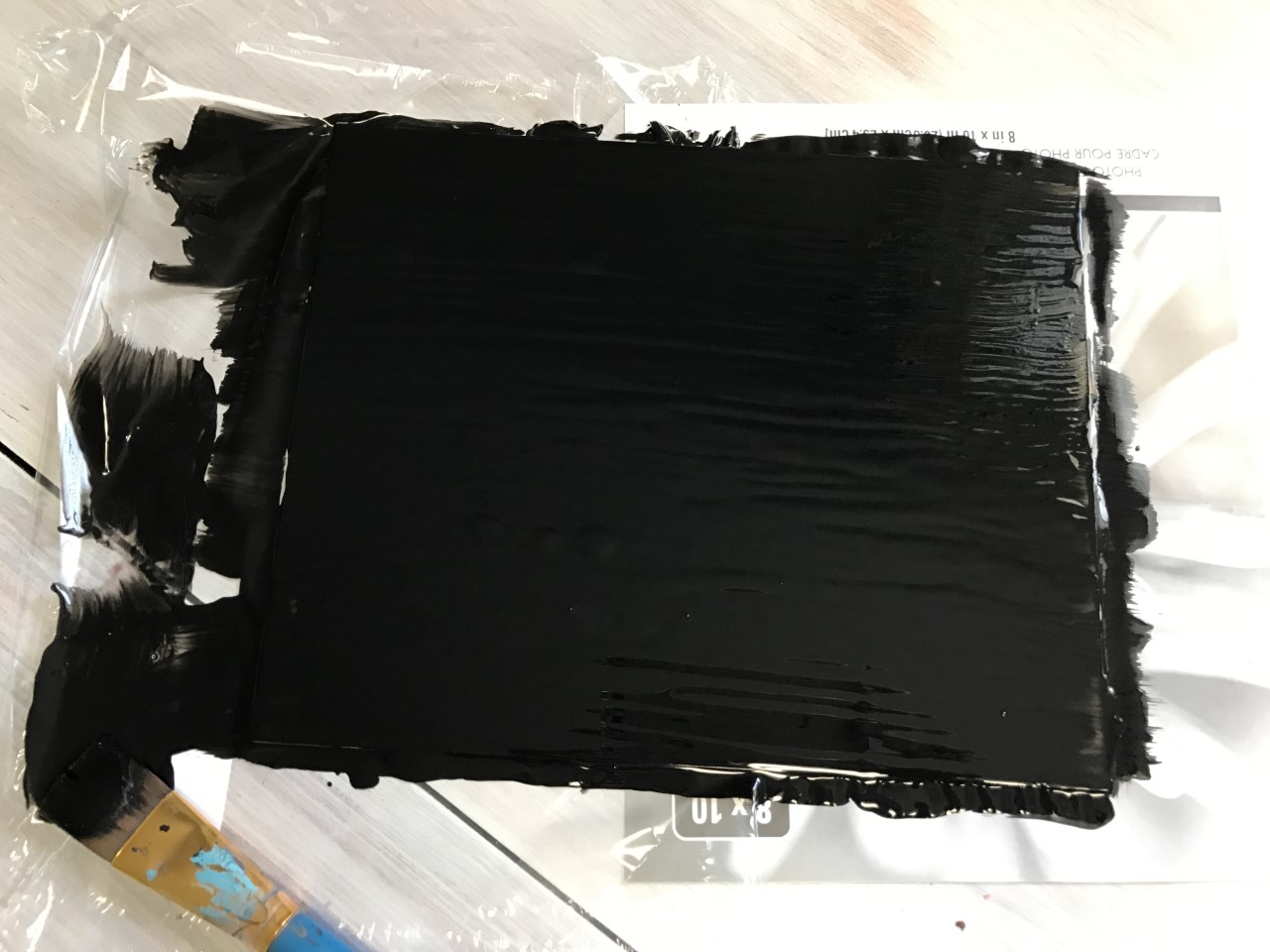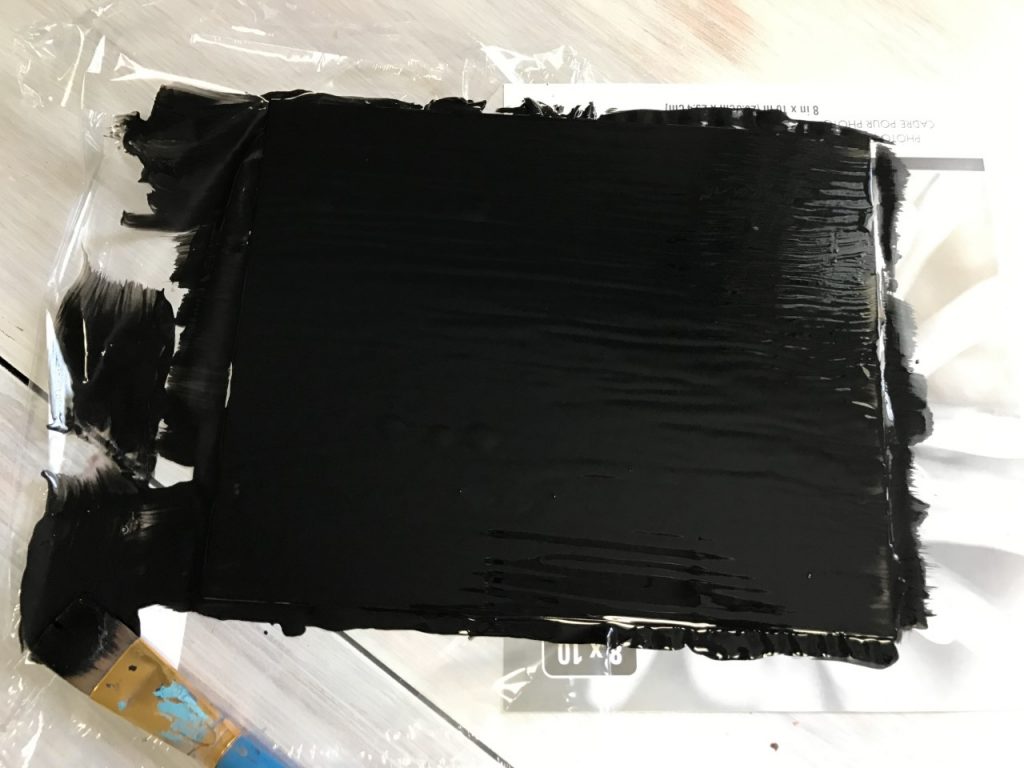 While the black chalkboard paint was drying, I started on my frame. I have SO MUCH craft paint around my house, so I grabbed some gray and white and got to work.
I took my brush that was still wet with black paint, dabbed it on my paper towel to get the excess paint off, and dipped it in a tiny bit of gray. I then went over the entire frame with my brush, just barely touching it against the frame, letting it hit where it may 🙂 When that dried (like 30 seconds), I put a very very small amount of white on the same brush without washing it, and went over it to give it some more depth. SUPER easy and fast. It turned out so good!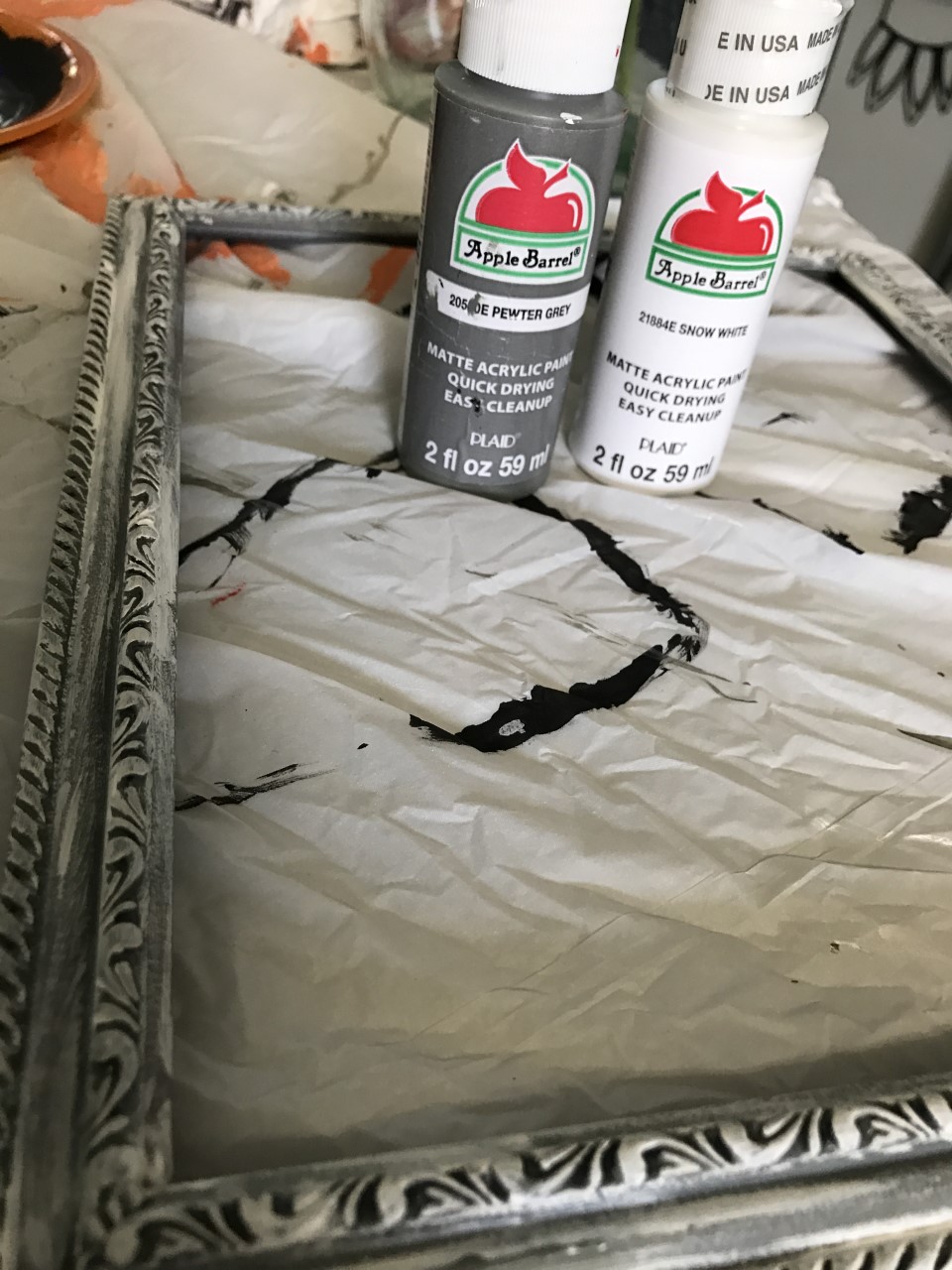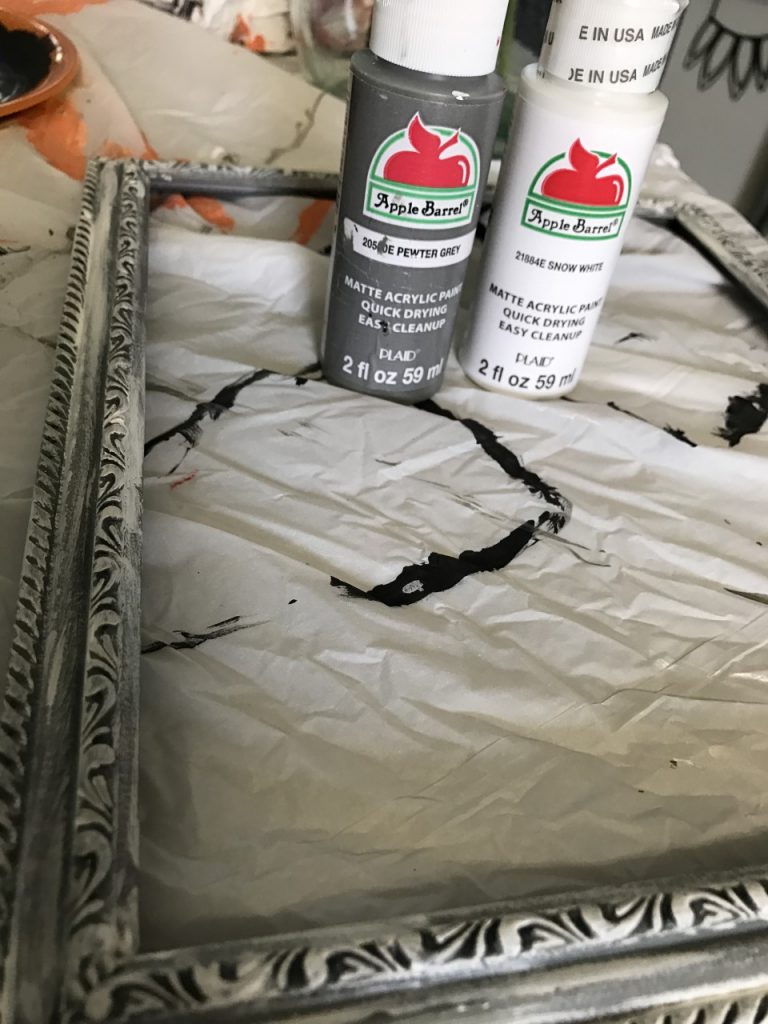 Here is the frame with the painted glass inside!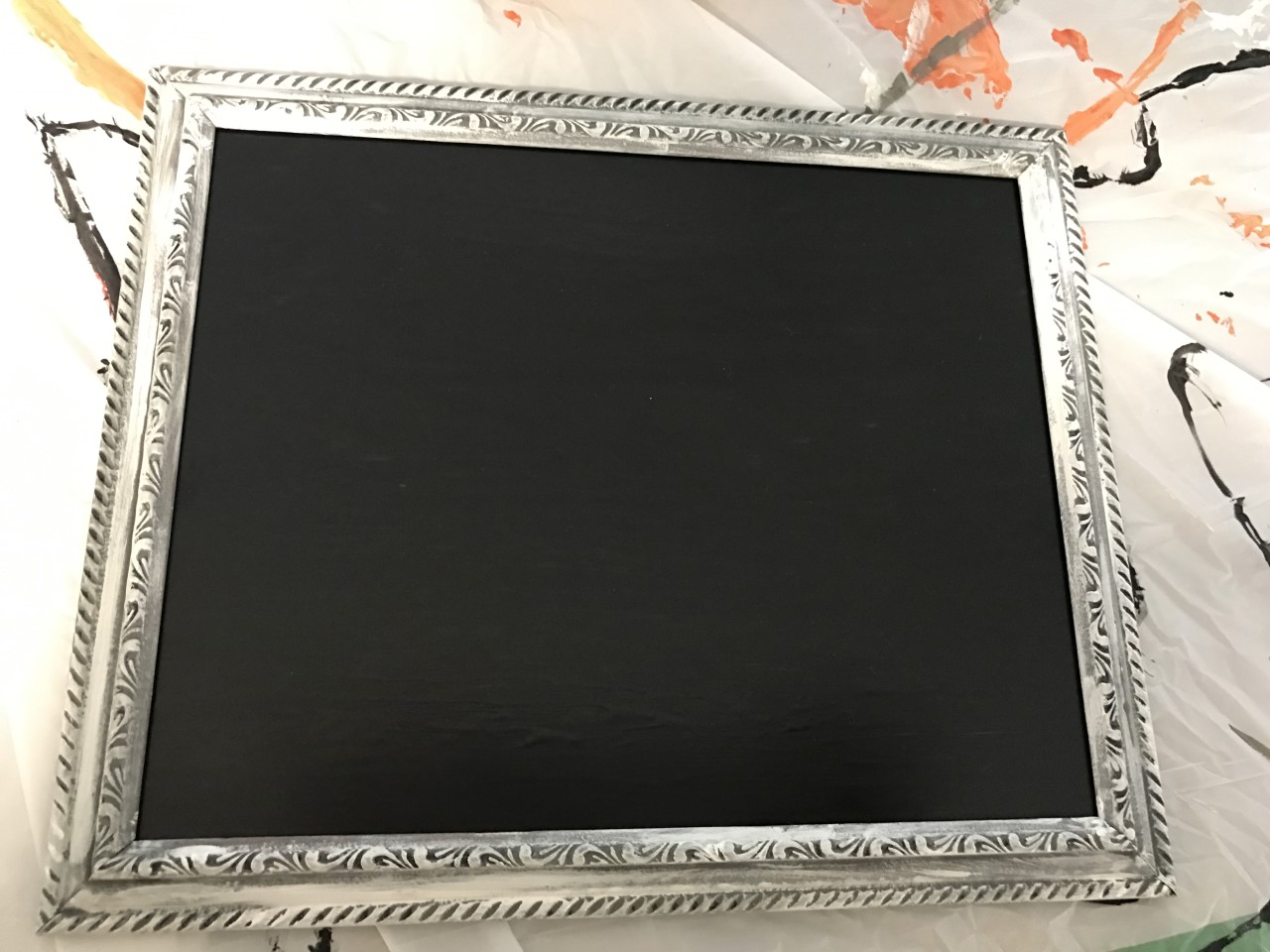 I like the look of a "worn" chalkboard, so I colored all over it with a piece of chalk…and then I wiped it off with a paper towel.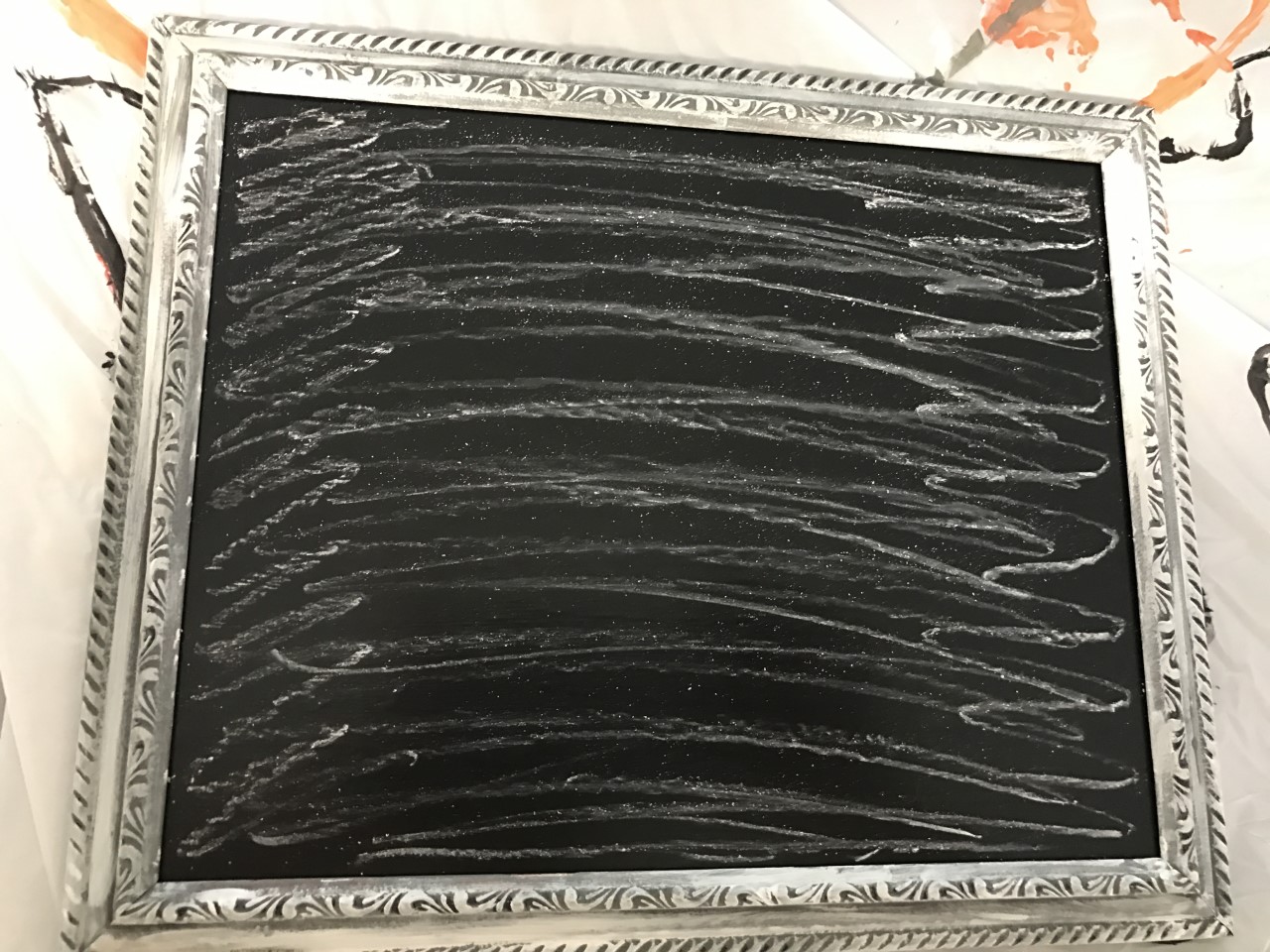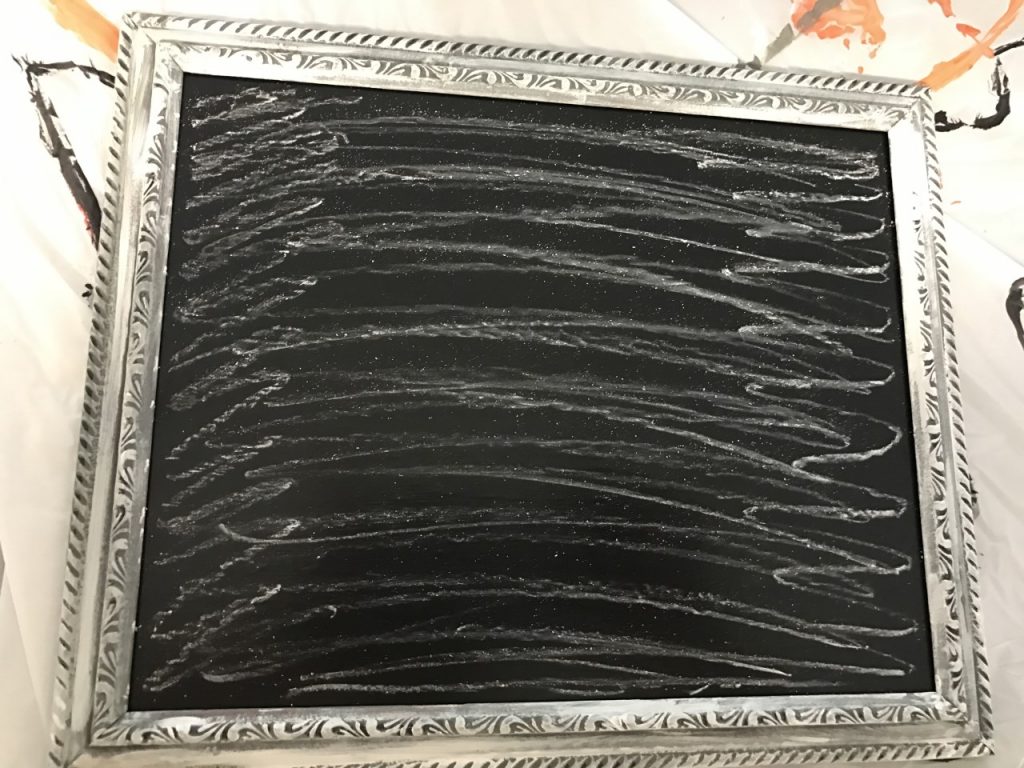 And here is my $2 little DIY Dollar Tree Chalkboard sign! Happy Fall!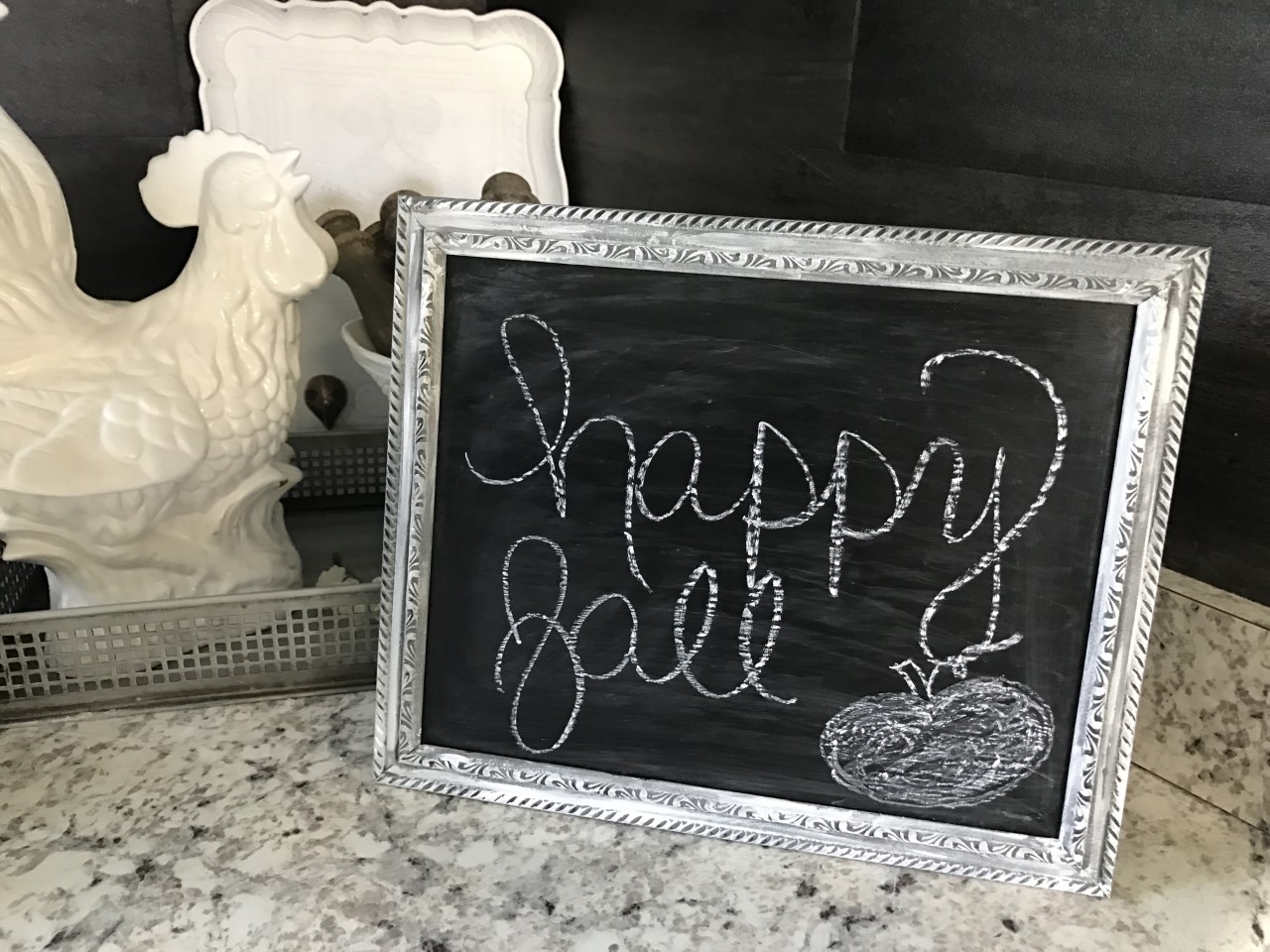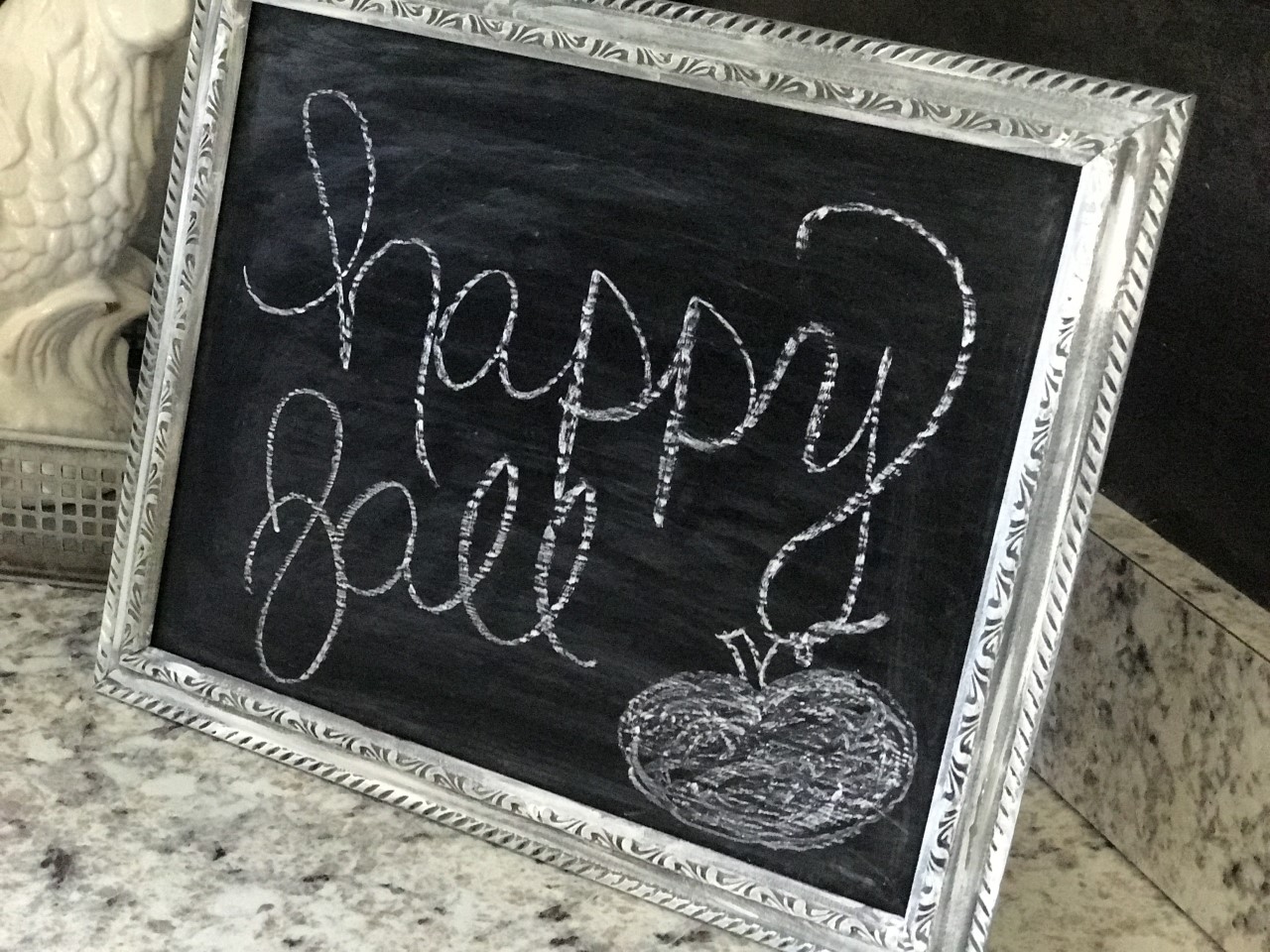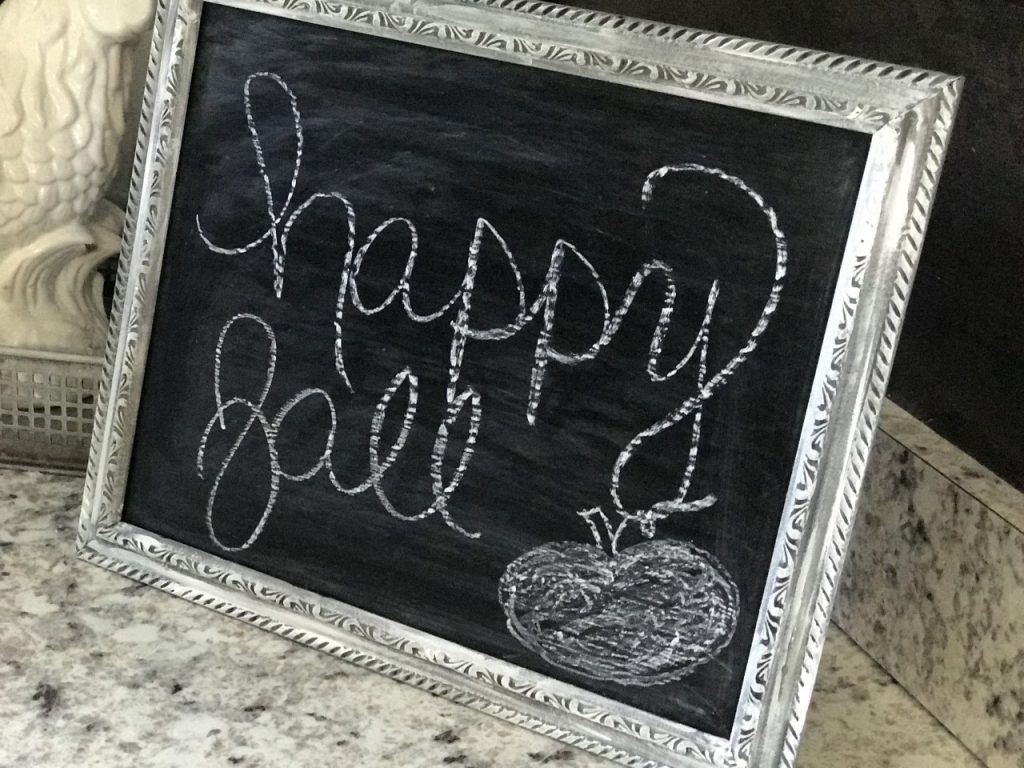 Hope you enjoyed my super quick and easy DIY Dollar Tree Chalkboard project today! I will be back soon with some other fun inspiration for this FALL!!!
PIN FOR LATER!