I have had the sudden urge to change up a few rugs in my house… specifically in the dining room and living room.
I decided to go to Amazon to see what they had to offer… and boy was I pleasantly surprised!!! I found LOTS of rugs that were gorgeous… and even for the huge sizes, they were less than $200! SCORE!
I ended up finding two perfect ones for the areas I wanted…. but wanted to show off a few other faves, in case you're in the market for a new rug!
*Tap on the bolded heading of each rug to shop my affiliate link for it!
If you've seen my current living room rug, then you can probably tell I like sticking to neutrals… I'm a huge fan of color, but I want my rug to match the style no matter what holiday/season it is!
I bought the 9'x12′, and the cost came out to be $162.34… which is one heck of a deal for that big of a rug!
My current dining room rug was turquoise and beautiful… but like my living room, I want it to match ALL the seasons… so, I went with a more neutral rug!
I bought the 8'x10′ for $103.98. Again, one heck of a deal!!!
Now, I wanted to show you a few more favorites that I found while searching through Amazon! Not all of them are neutral, but all of them are GORGEOUS!!!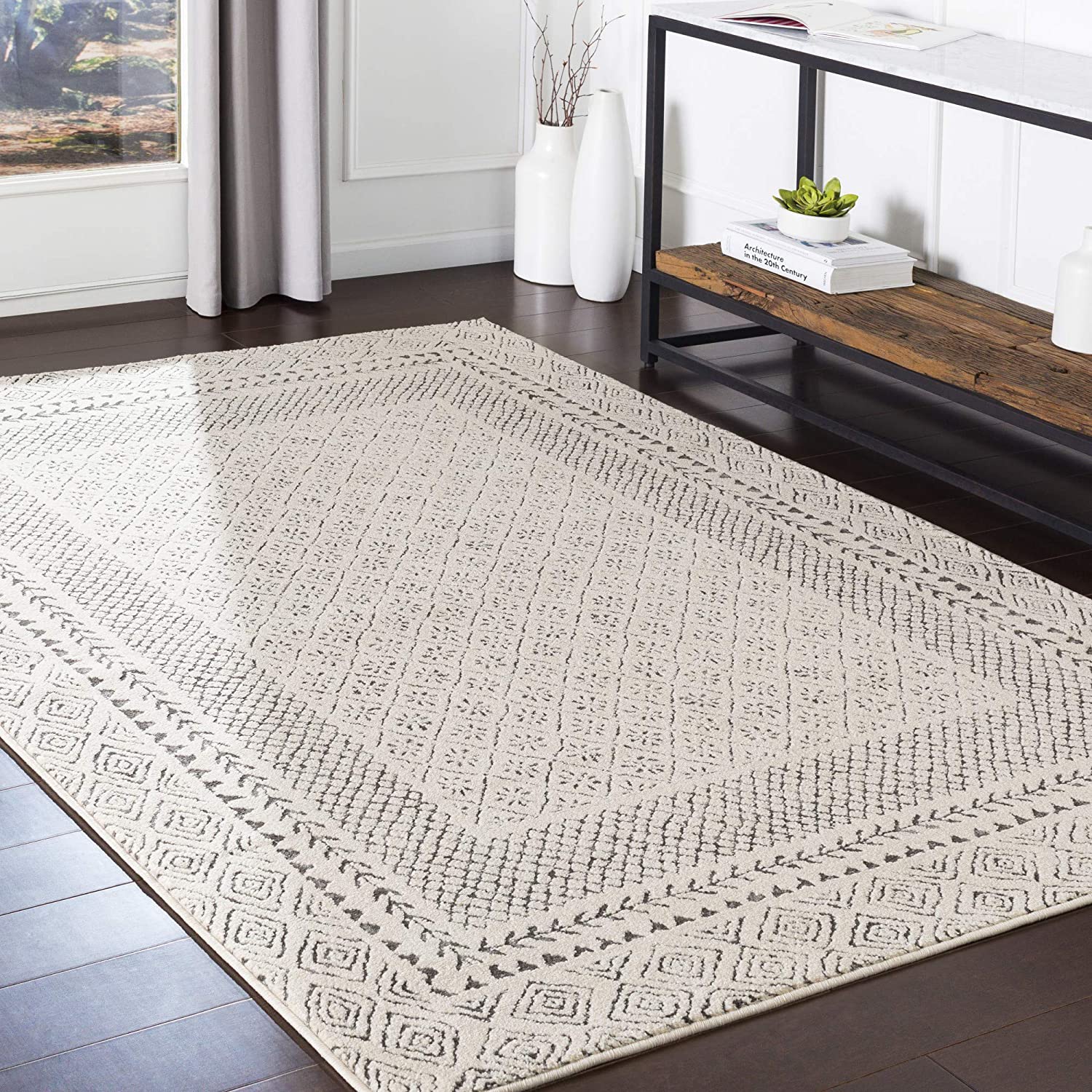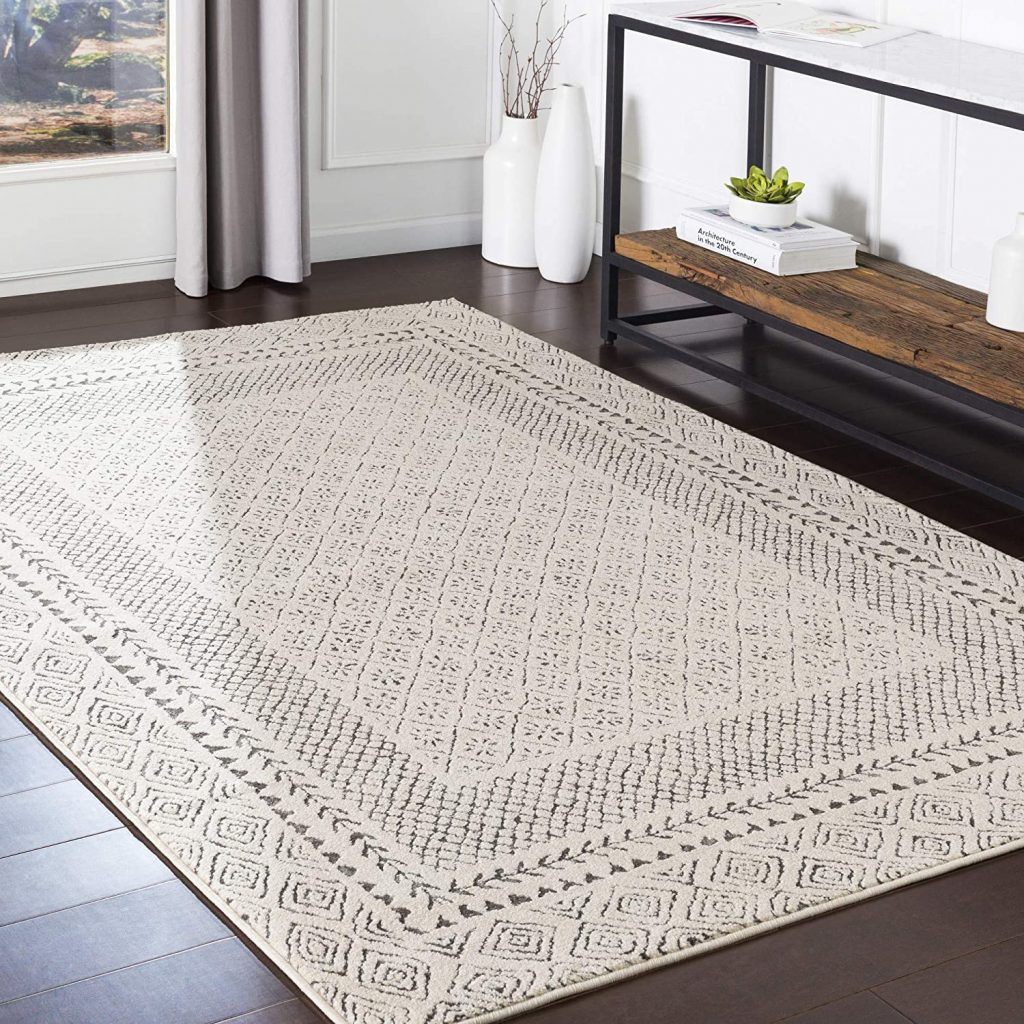 For a 7'10″x10'2″, it is $161.93!
For a 7'10″x10'6″, it's $165!
A 7'10" x 10′ will cost you $142.49!
7'10" x 10′ in the light grey color is $116! That's a steal!!
Our first COLORFUL rug! How gorgeous is this?!?! For the 8'x10′, it's $143.85!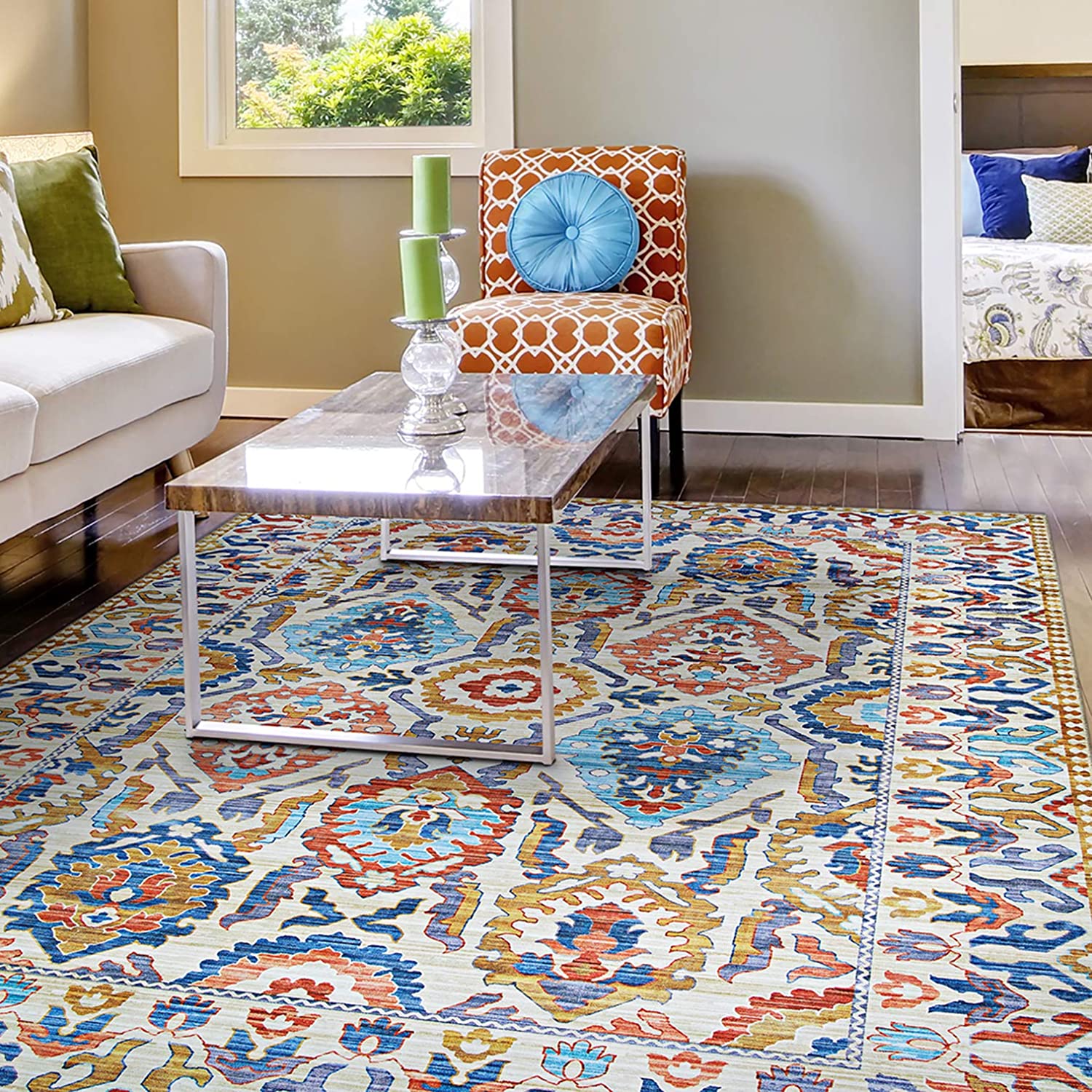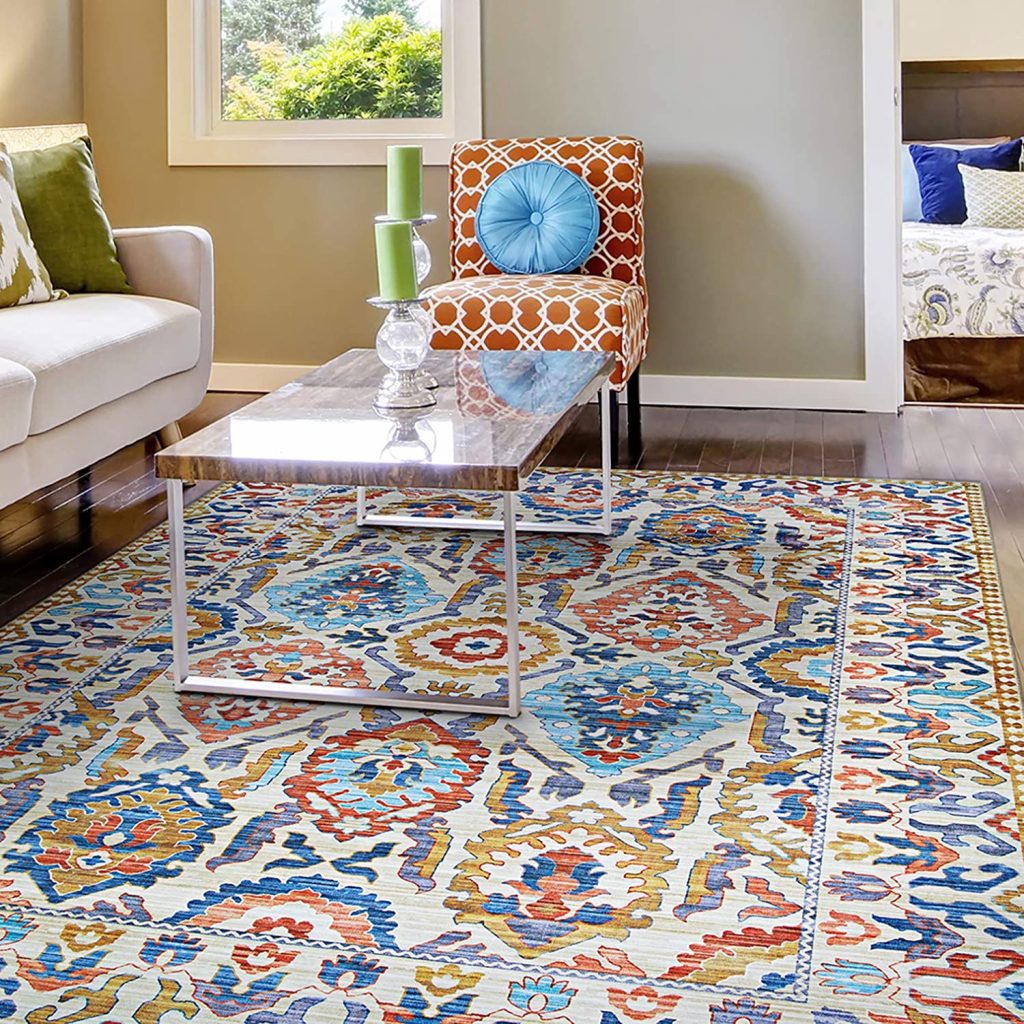 How fun is this?!?!? And get this… for an 8'x10'… only $111.30!!! WHAT!!!
For the 9′ x 12′, it's $158.02! I just love the the difference in this one from all the others… it's just so cozy to me!
This one was listed as a #1 best seller… and I can see why! For the 8'0x11'0, it's ONLY $138.67!!!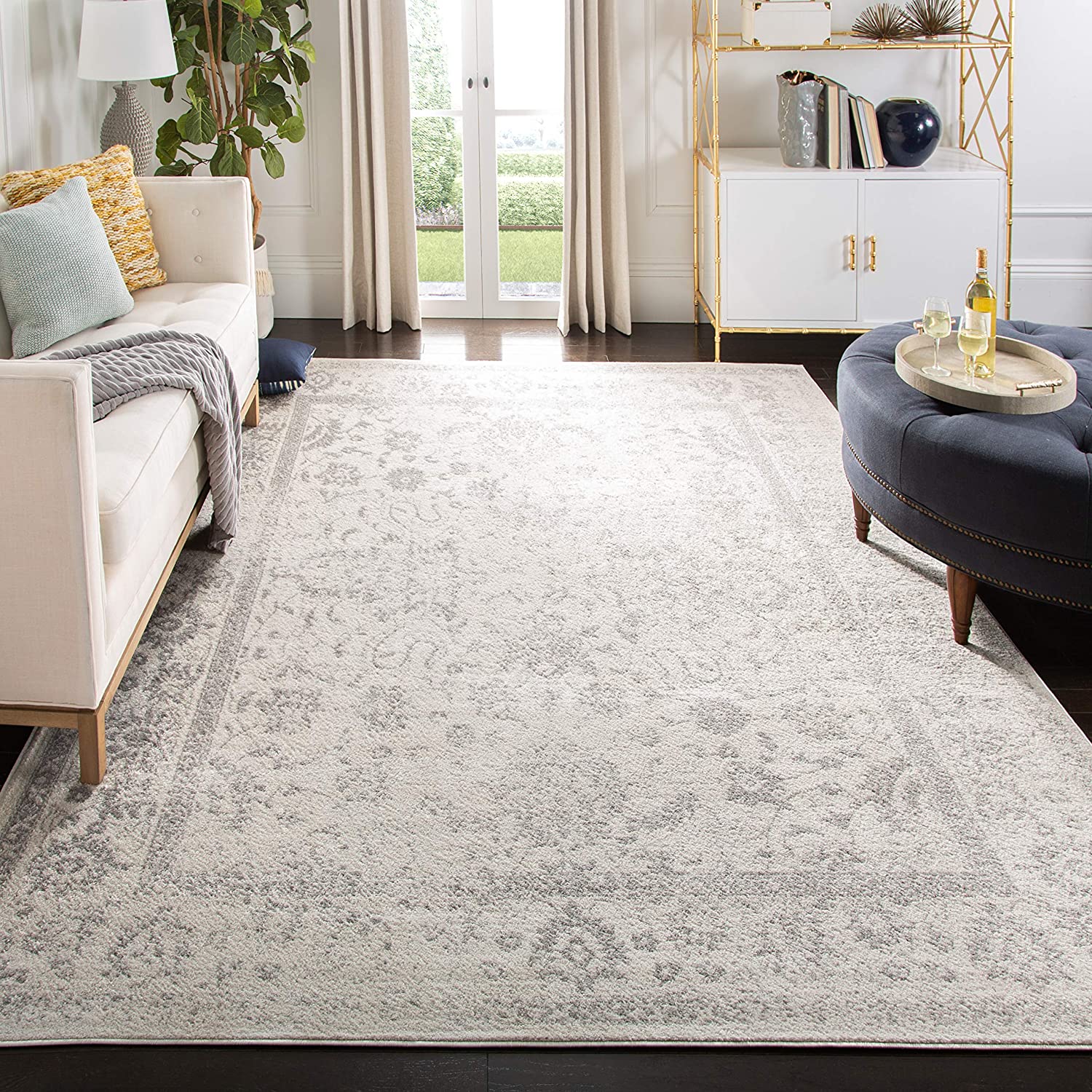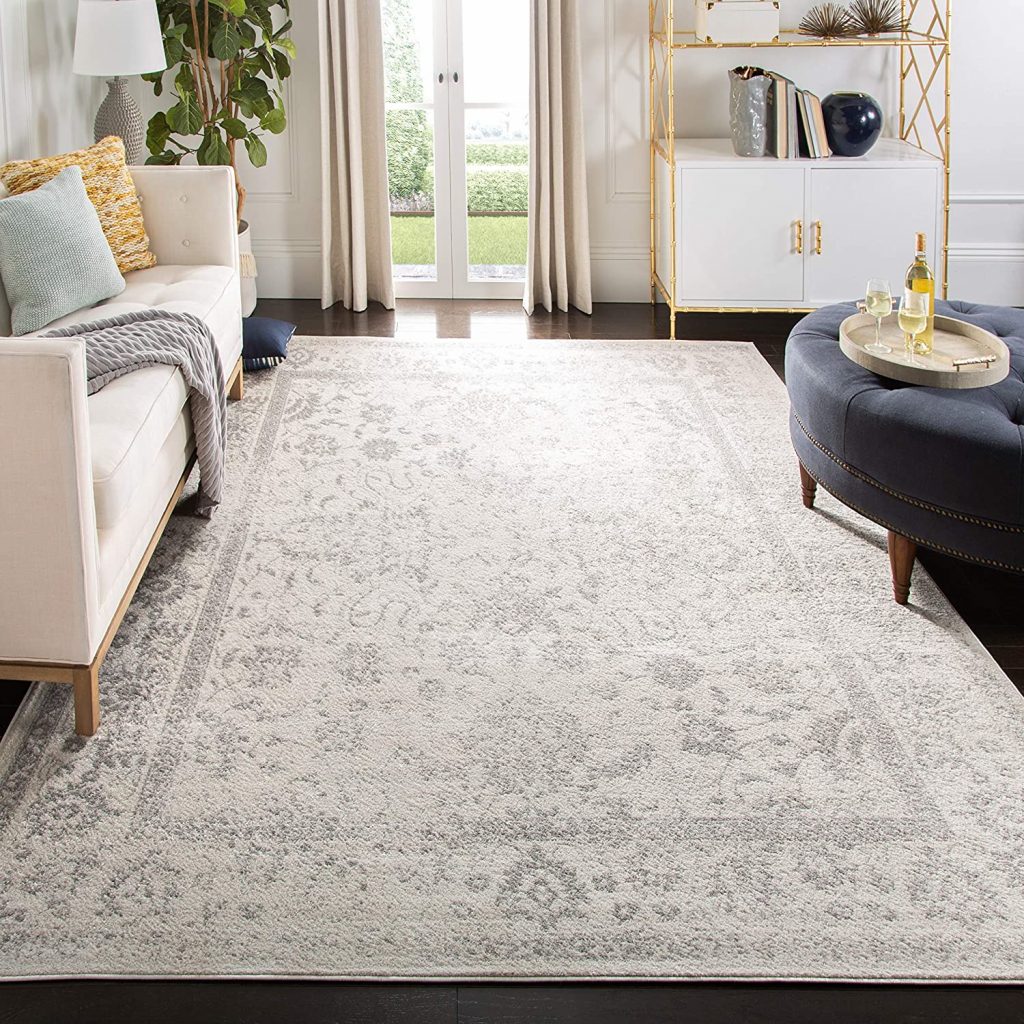 This one came in a TONNNN of colors!!! For the Ivory/Silver color (which was my personal fave) in the size 8′ x 10′, it comes out to be $168.35!
If you're interested to see some of my other favorite things, I actually have a whole post dedicated to shopping my home!! I include links to LOTS of commonly asked about things around my house… you can view that HERE!
BE SURE TO PIN!!!