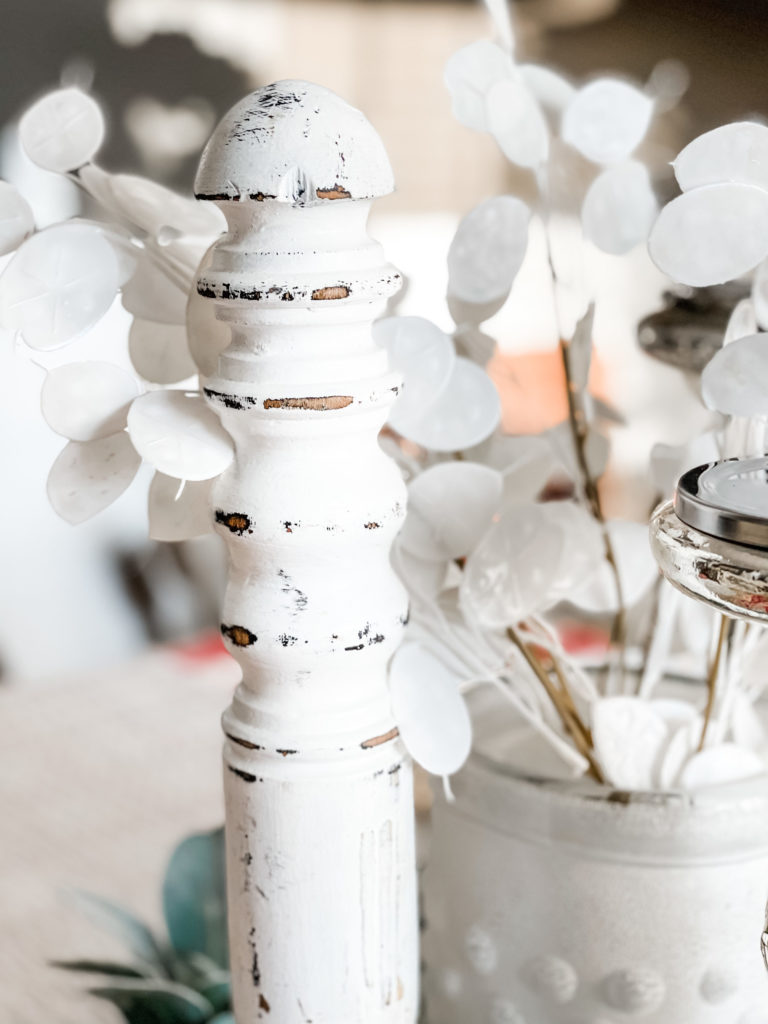 It's an odd time of year… no one can deny that. Some people choose to decorate for Valentines day this time of year, some people stay with the winter theme… and others are moving right along to Spring! The main areas in my home are decked out in Valentines, but I wanted my dining room to be a nice in-between… a transition, if you will!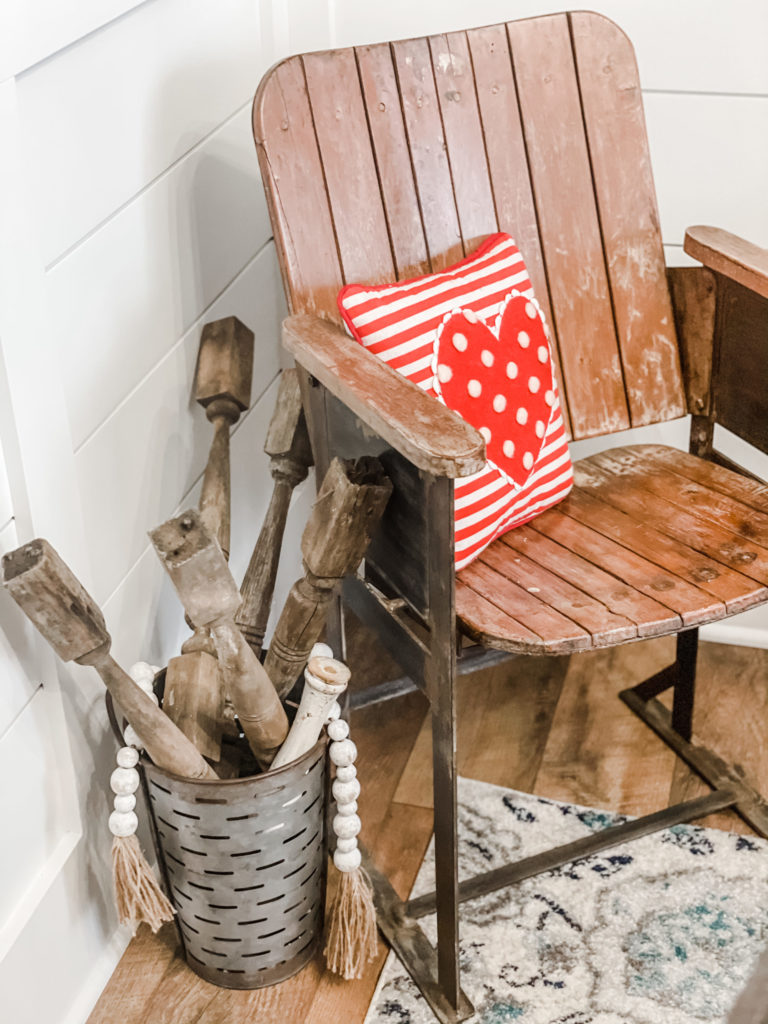 I didn't want my dining room to be SCREAMING Valentines day- instead, I wanted it to have a few elements that represent the holiday very subtly. This teeny little pillow is the only real Valentines decor I have in here!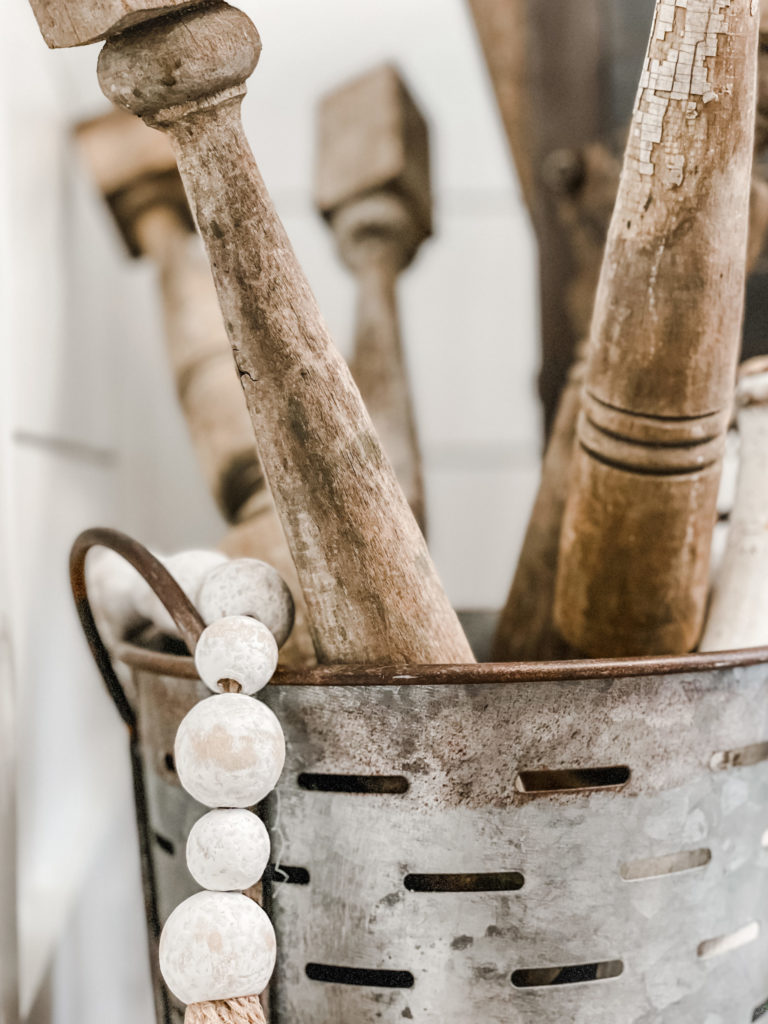 I chose to stick with MAINLY neutral elements… that way, my dining room would make for a nice transition from my entryway (which has no Valentines in it) into my living area (which is FULL of Valentines!)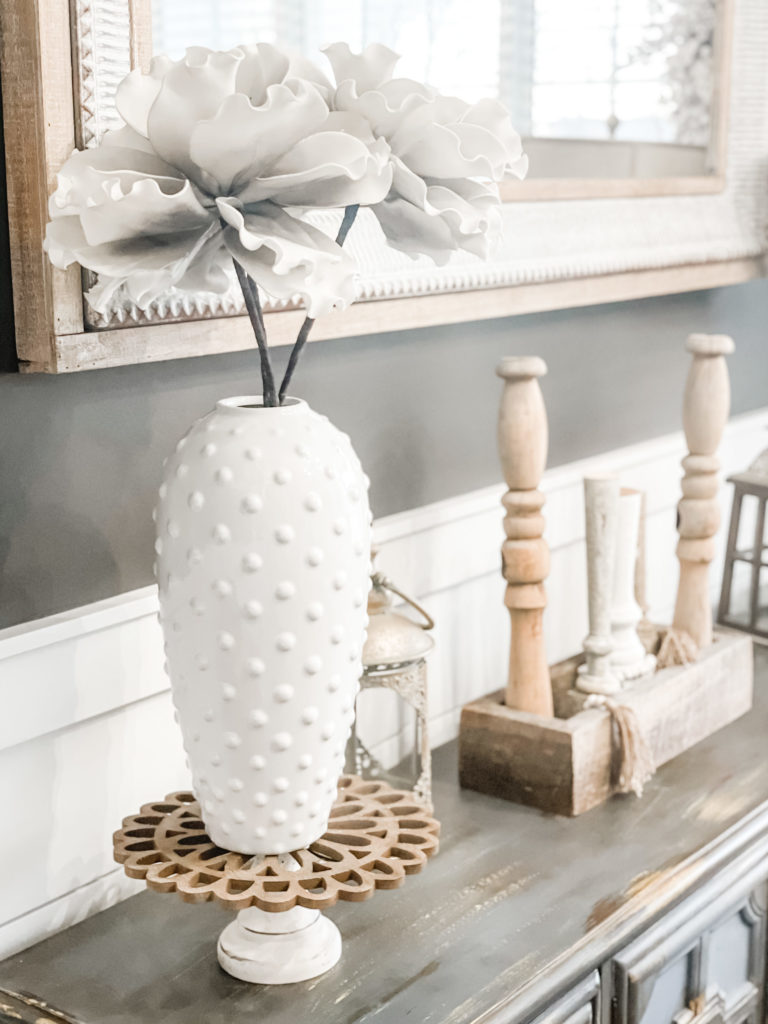 I am really proud of this area. Since the last time you saw it (which was for my Christmas dining room tour) I've made a few changes! I moved this large buffet in here, and moved out the corner cabinet to my office in the shop (which is getting a huge makeover soon!)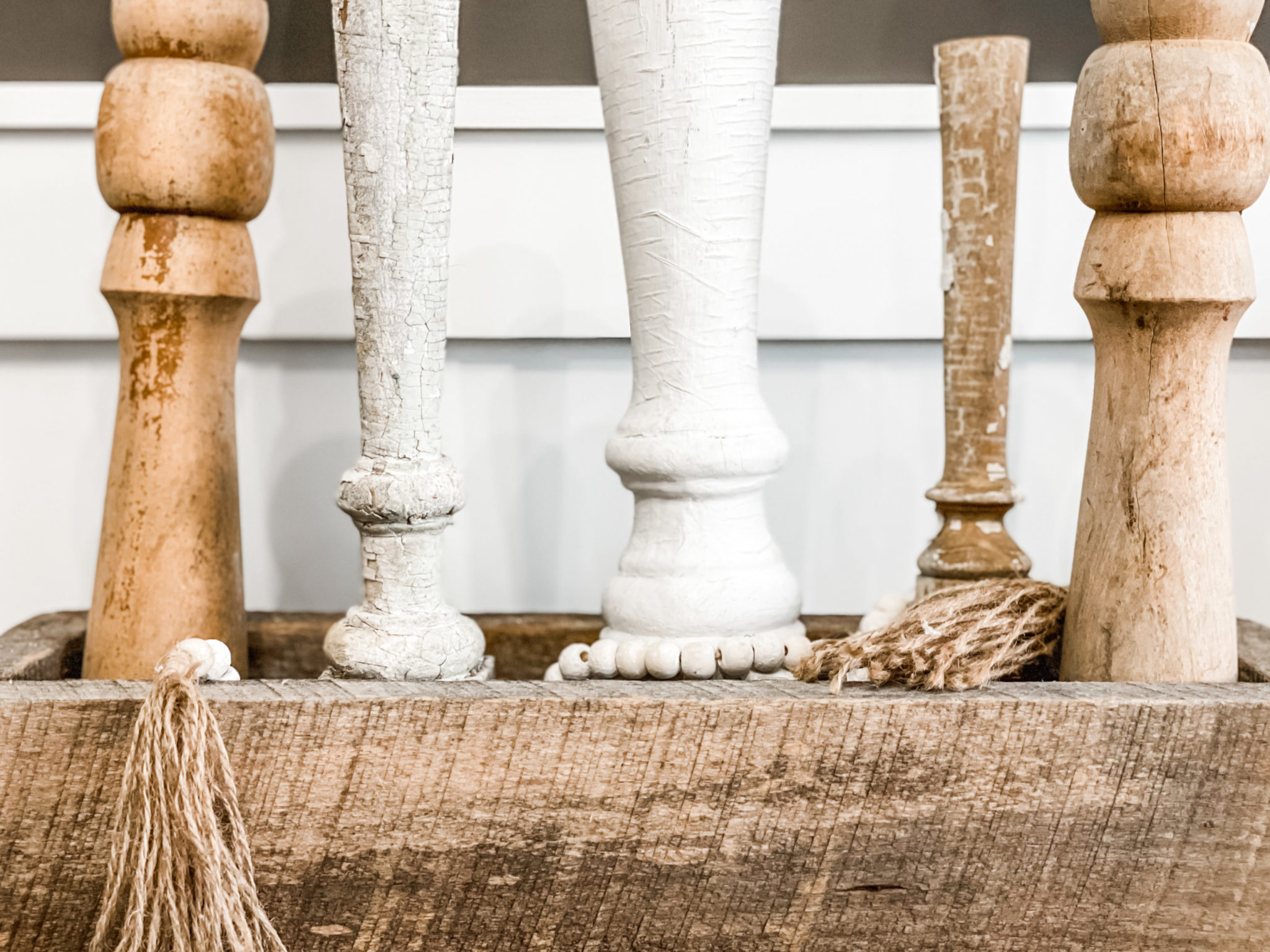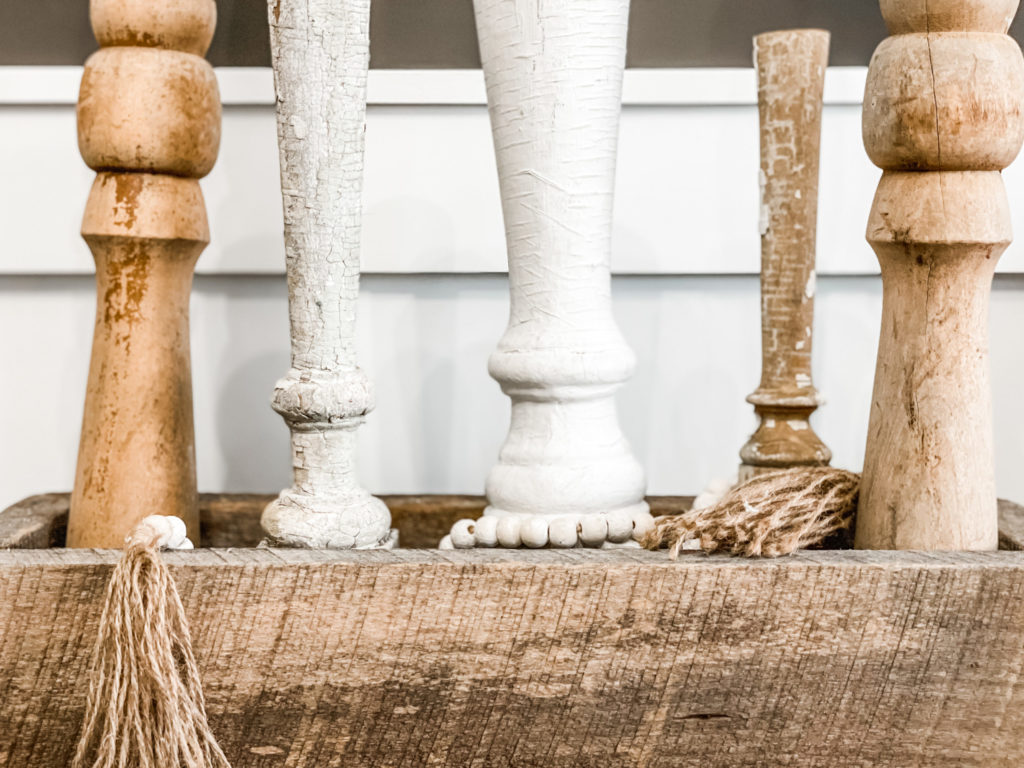 I love showing you all the little things that make up this room… however, the dining table is where the meat and potatoes are!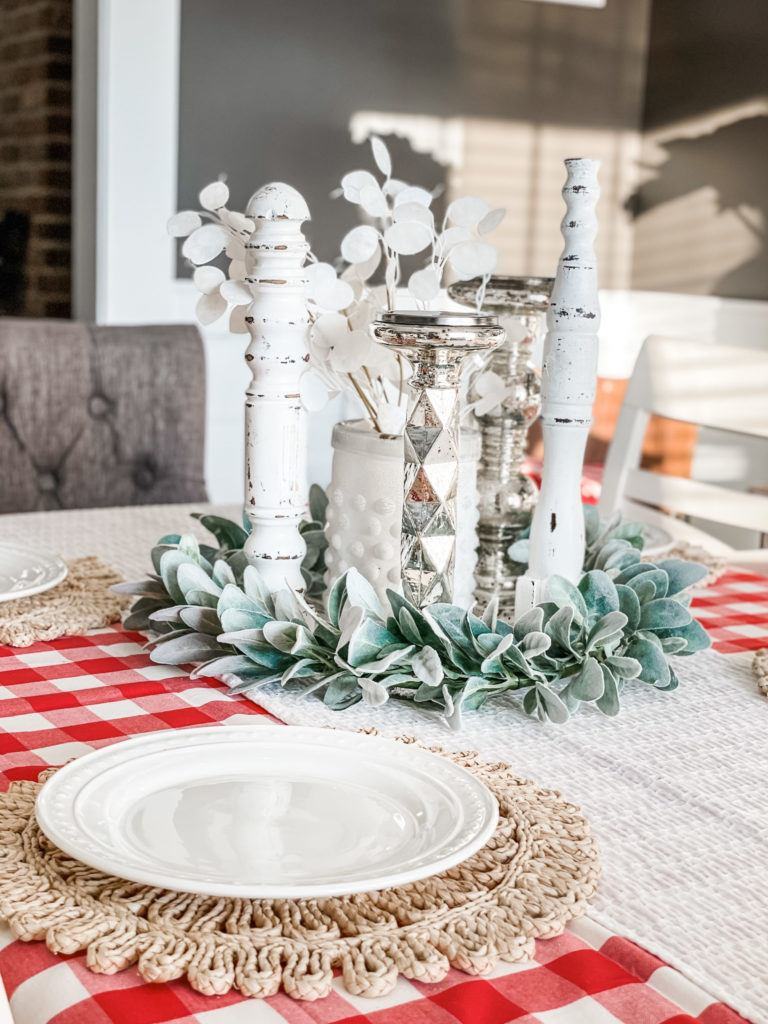 I decided to go with this red and white buffalo check table cloth, since it didn't scream Valentines- but also reminded me of Spring!
In case you were curious, my table cloth is Pioneer Woman from Walmart, and the placemats are from Hobby Lobby!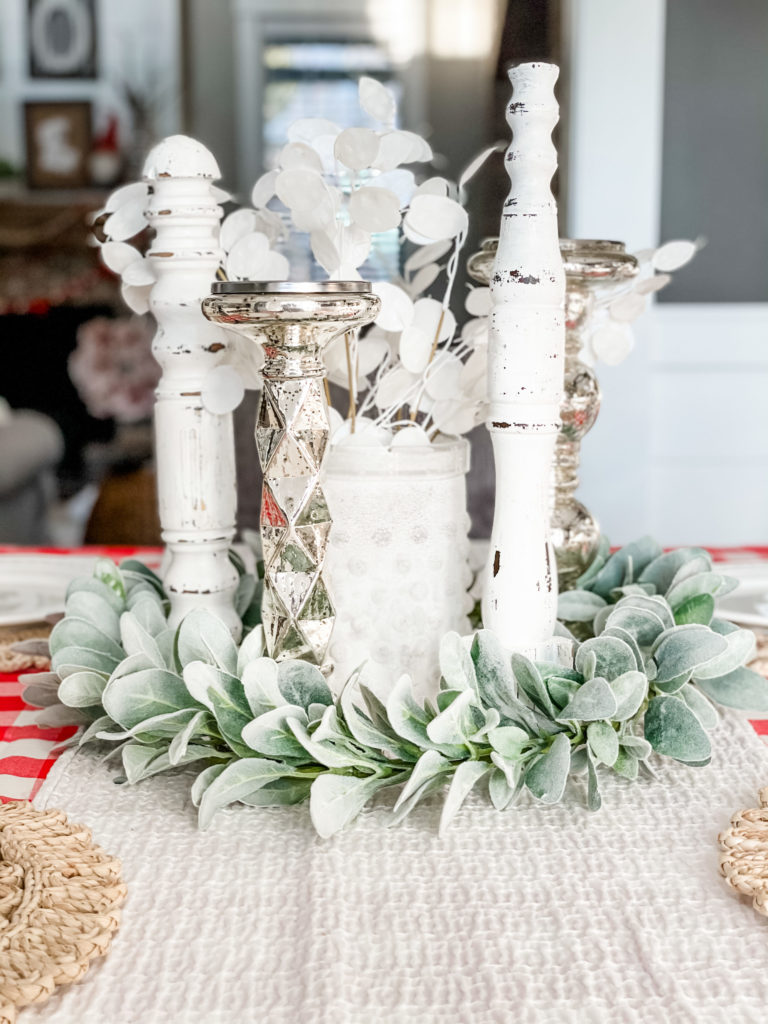 I wanted the centerpiece of my table to be pretty simple. I had a vision in mind to mix and match different candlesticks- and when I found this frosted white vase from At Home Stores, I knew it would mix right in!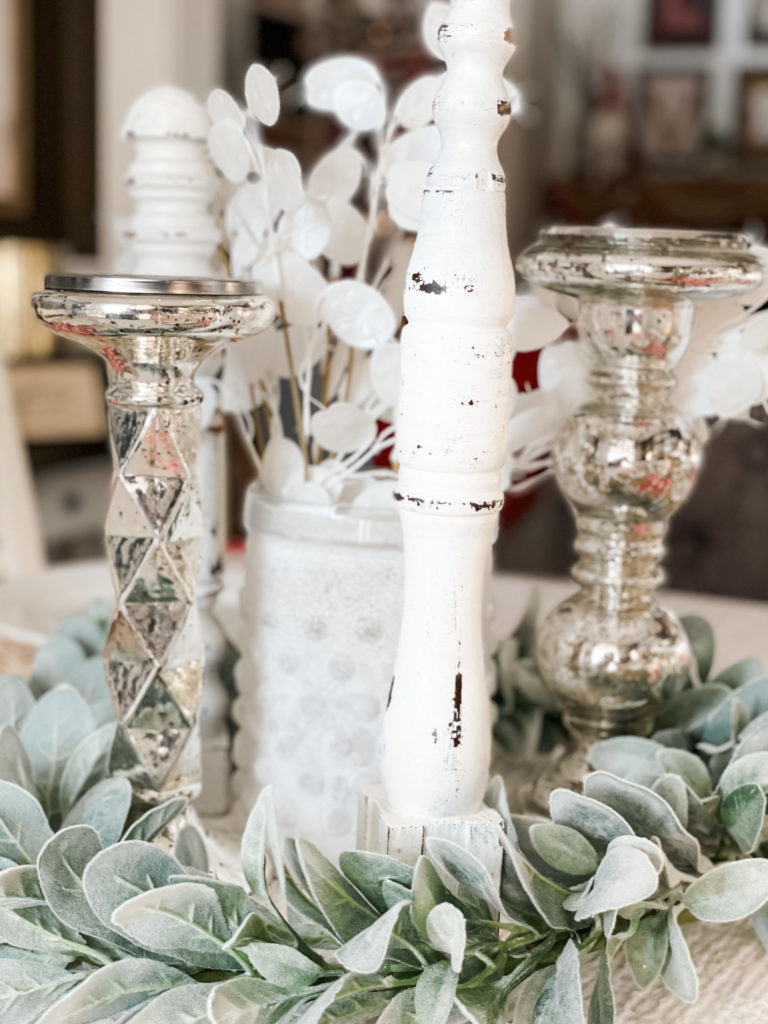 The lambs ear wreath is from Hobby Lobby for 50% off!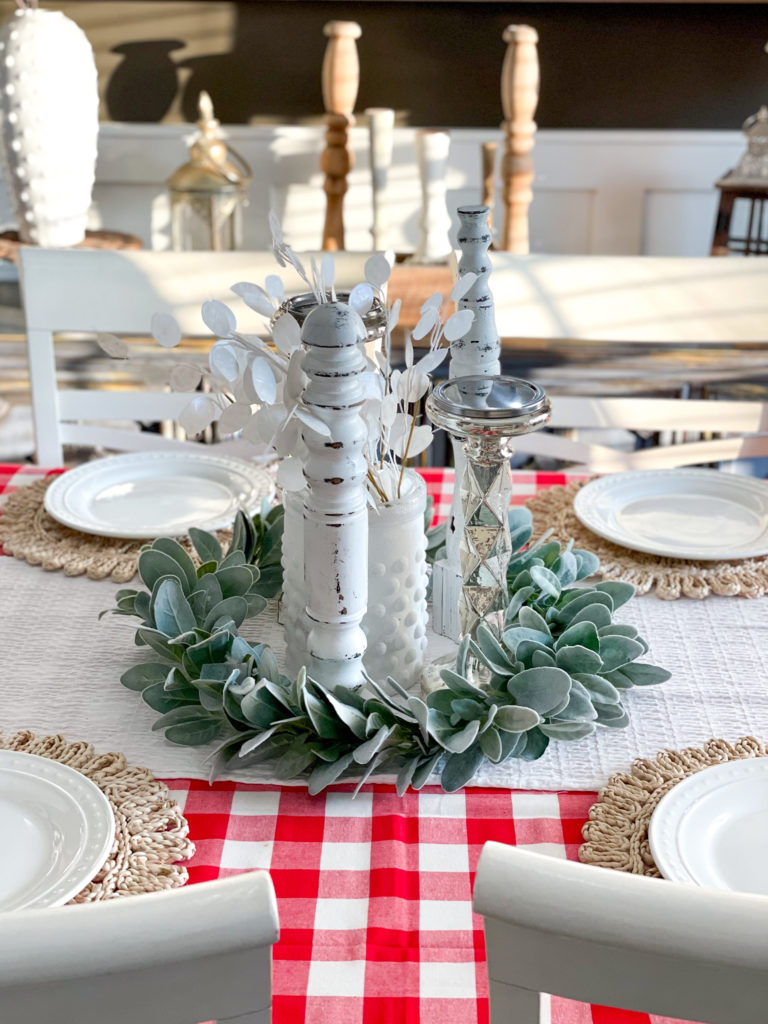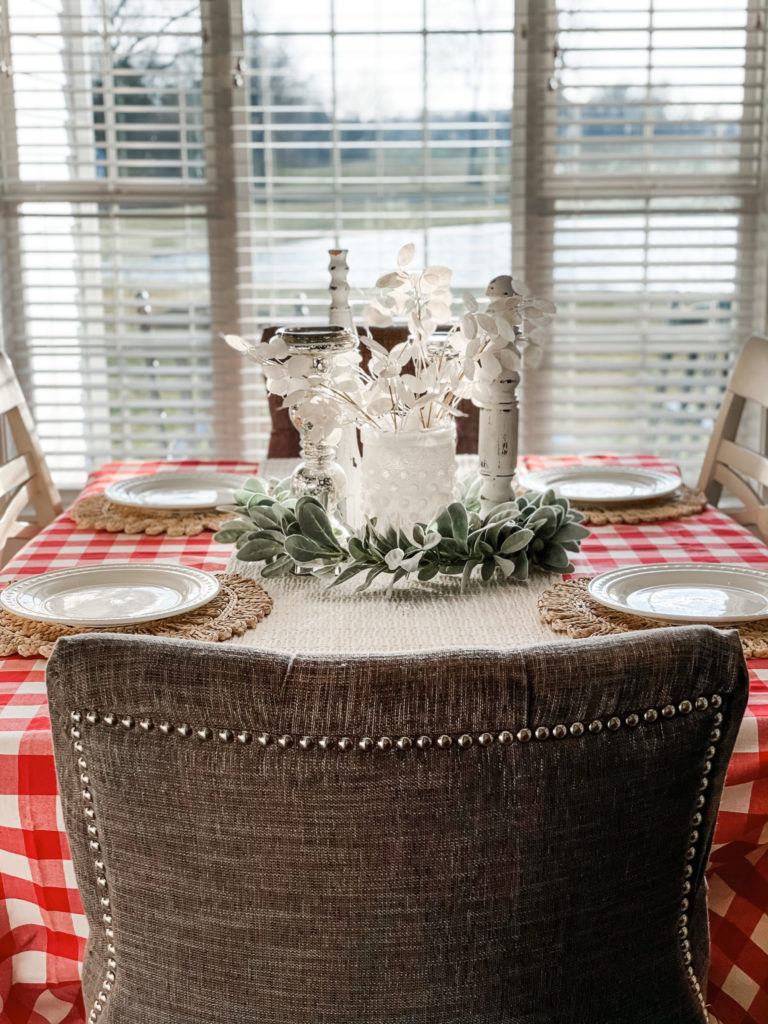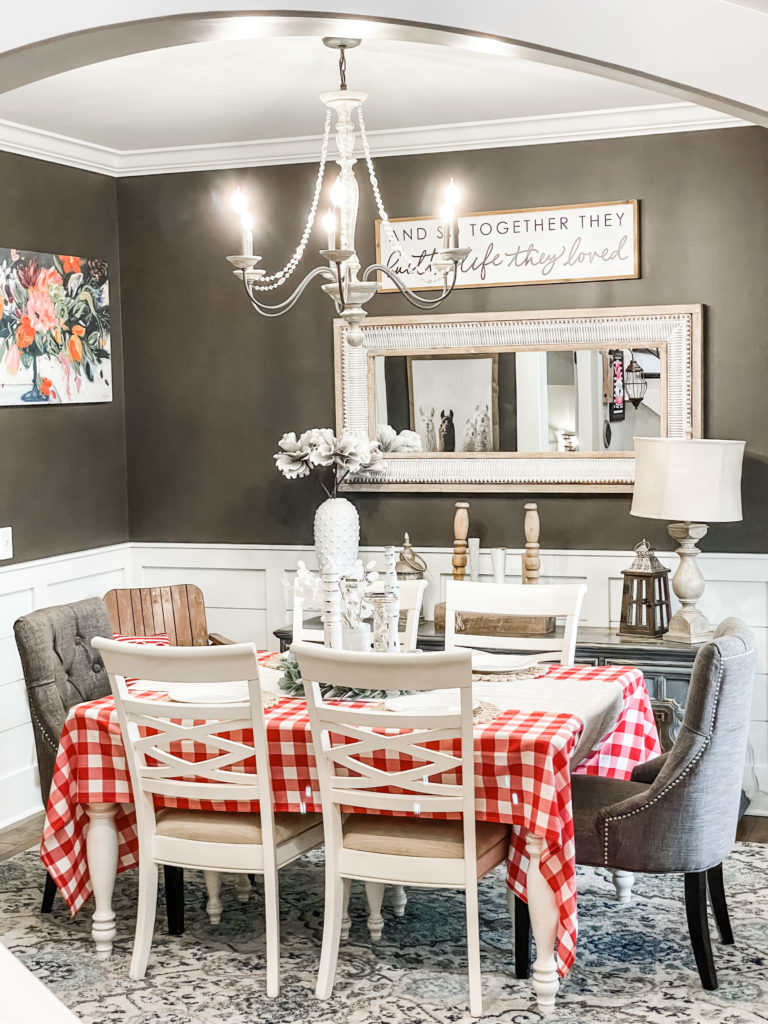 If you're stuck on how to decorate a certain room during this time of year… just do what feels right. Pure Valentines didn't feel right to me, and neither did Spring… so I am more than happy with this "transitional" time! Just do what makes YOU happy!
PIN FOR LATER!