I have been messing around with my dining room table for a little while, and I kept getting discouraged because I couldn't get a look that I loved.
Well, I FINALLY got things pulled together, and I love how it turned out.
This dining table vignette is not only the perfect touch of Spring, but it is super budget friendly!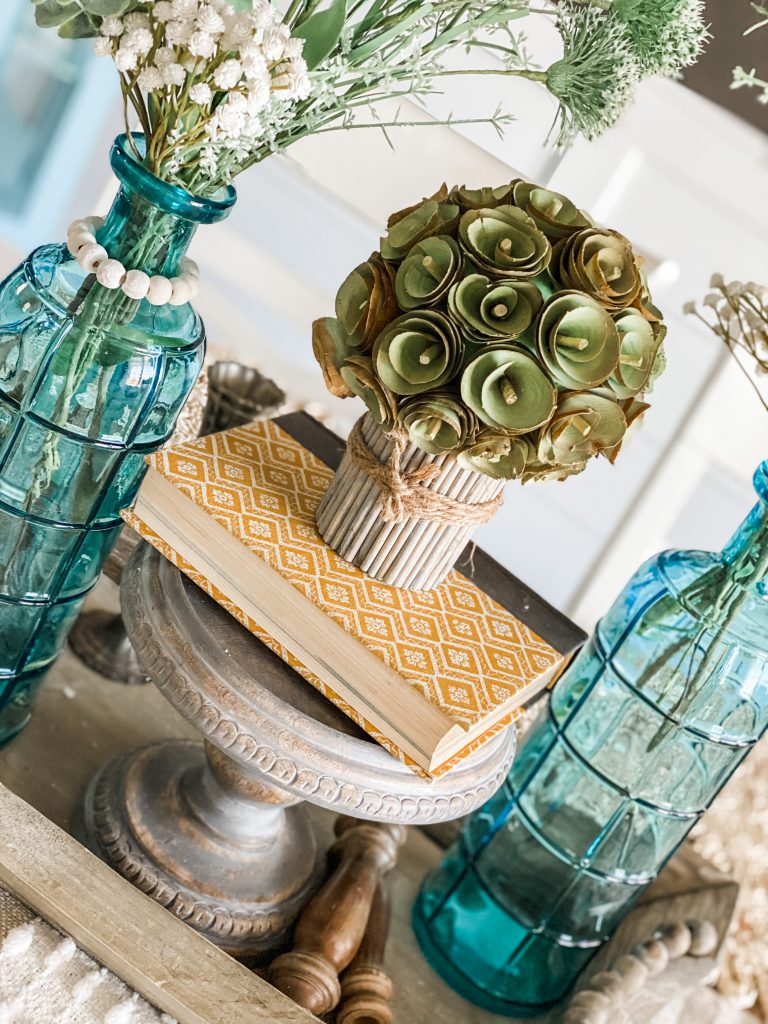 I will tell you where I got each item, along with what I paid, at the end of this post…to show you.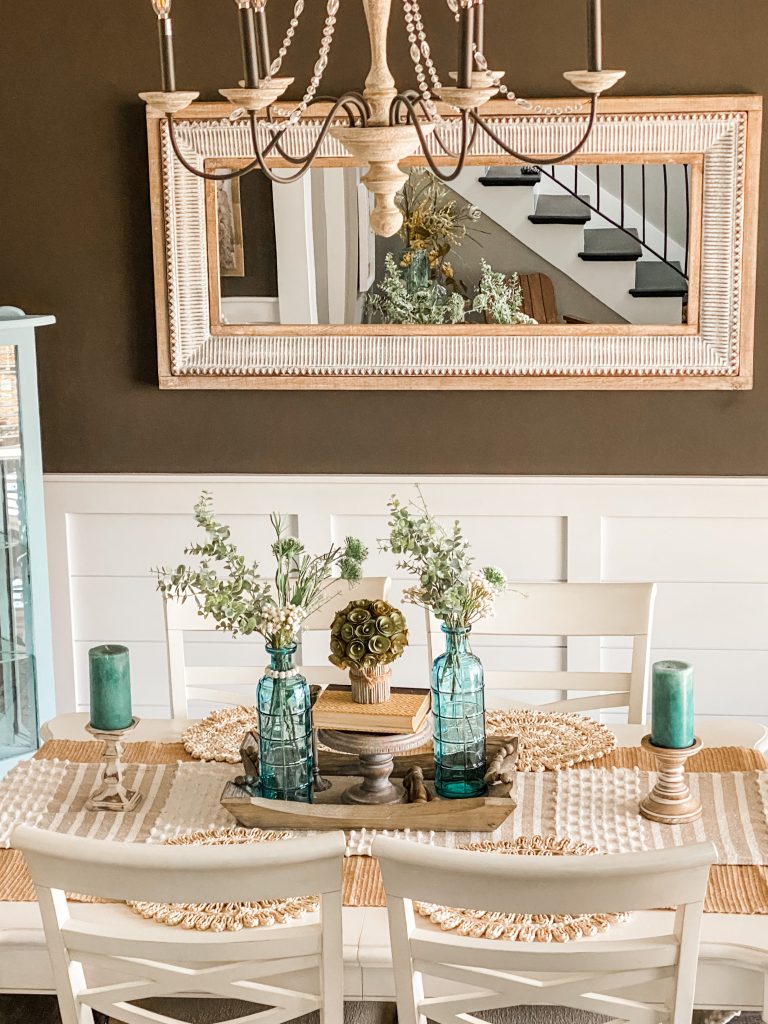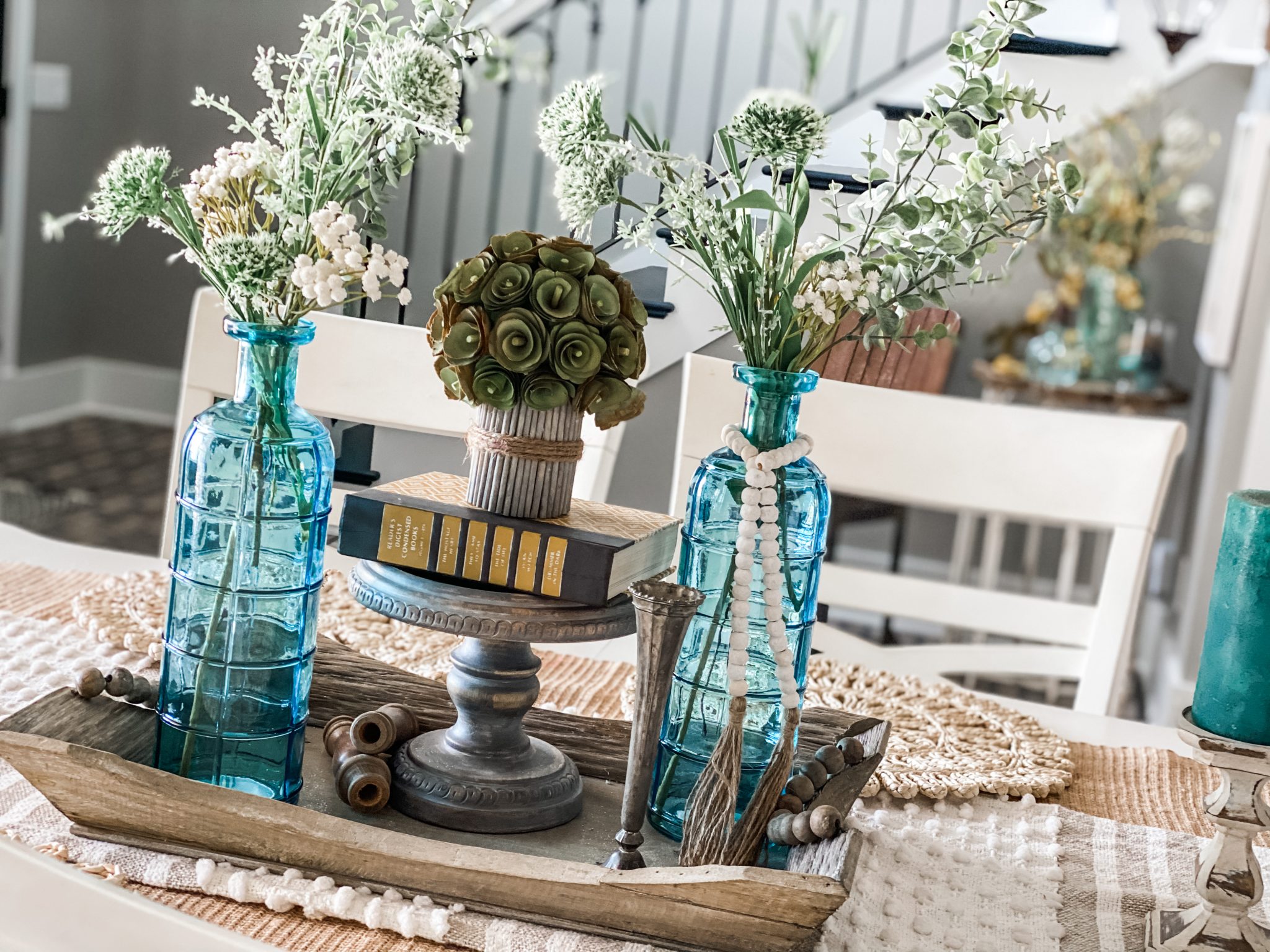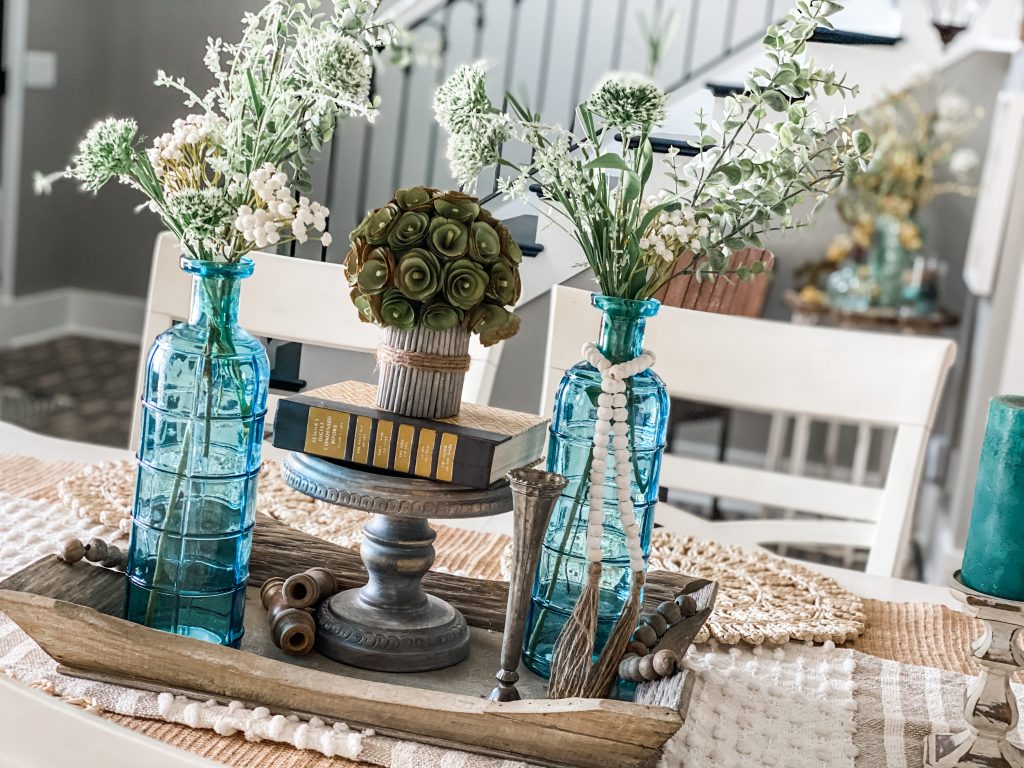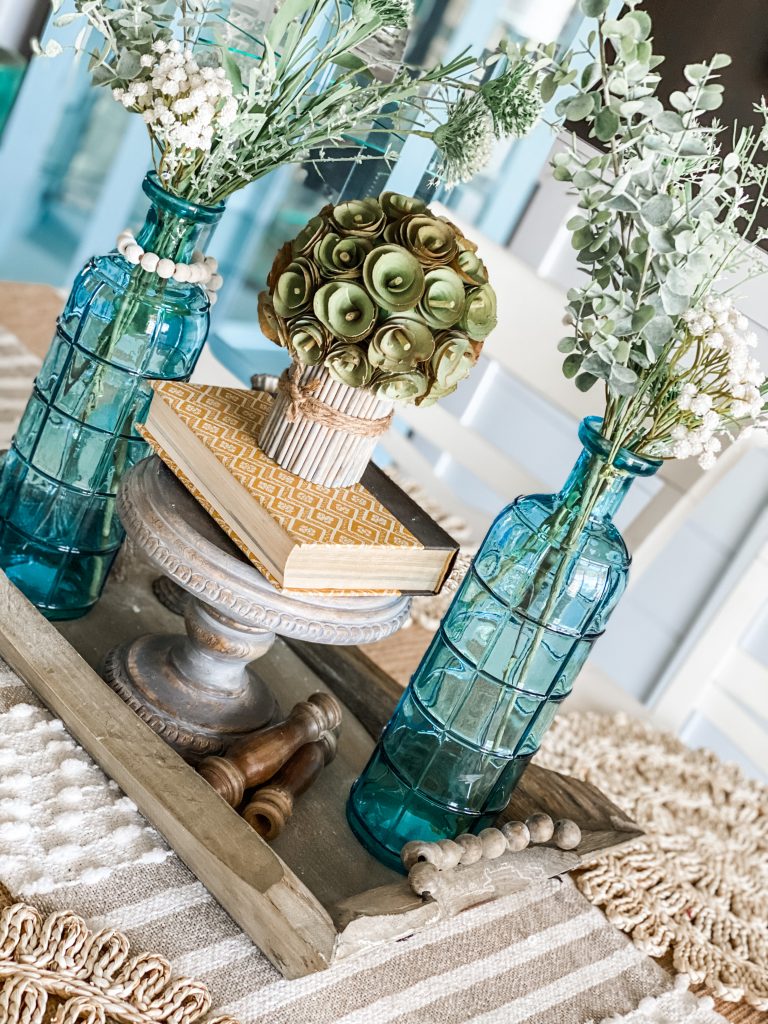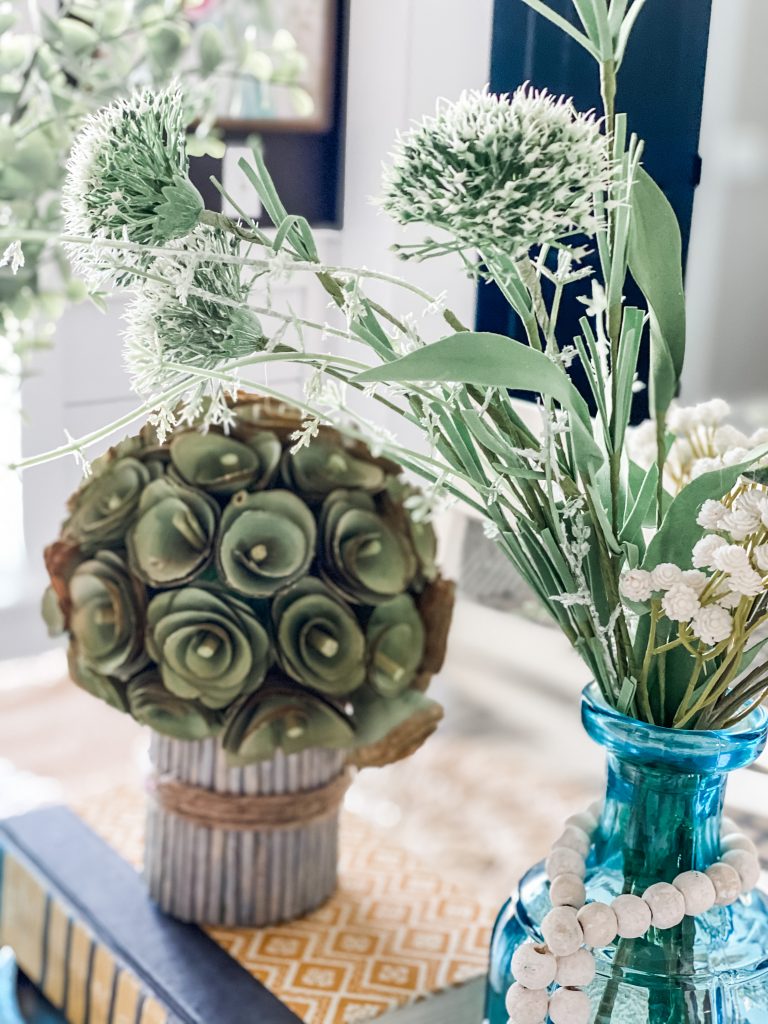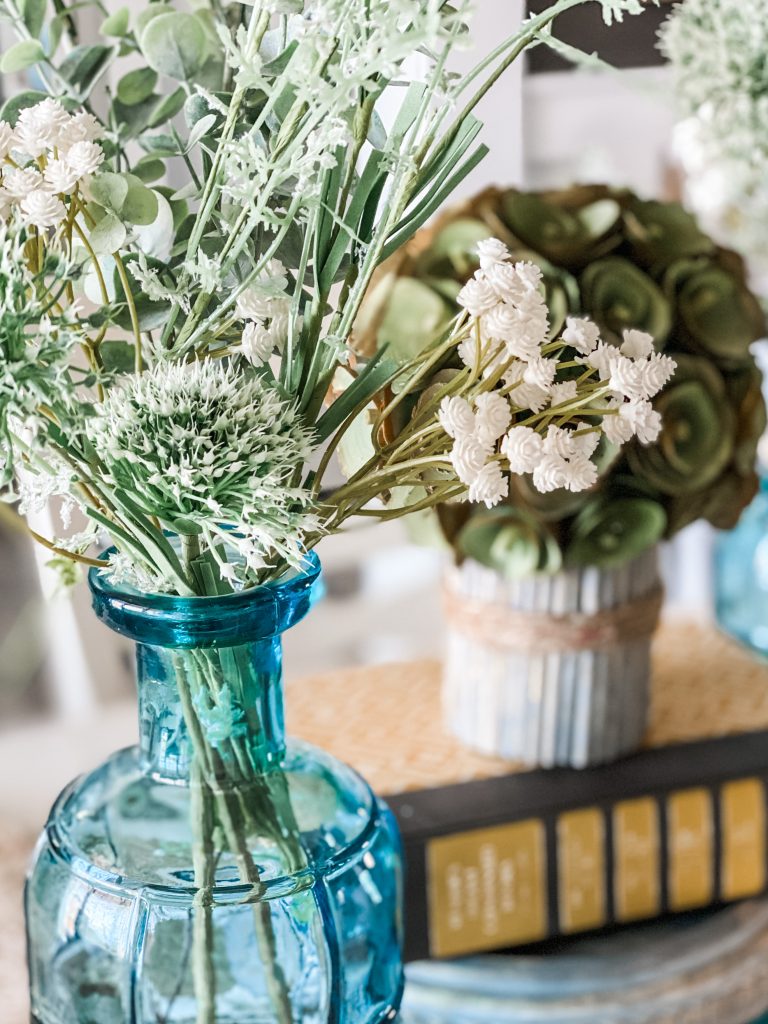 Where did I get everything??
Beaded tray: a couple years ago at Hobby Lobby for 50% off! $17 I believe
Book: Thrift store for under $1
Piece on book: Big Lots $4
Blue vases: TJ Maxx for $5.99 each this year 2020
Sprays inside blue vases: Kirklands for 40% off $6.99
Stand: Rax Imports wholesale
Spindles: Anything Goes (.10/each)
Placemats: Hobby Lobby last year ($1.50/each)
Table Runner: Burlap one (yard sale) Middle one (Target)
I hope this table scape inspired you to get out and pull some things together this Spring! One thing is for sure and certain…it does NOT have to cost a lot to have a beautiful setting!
PIN FOR LATER!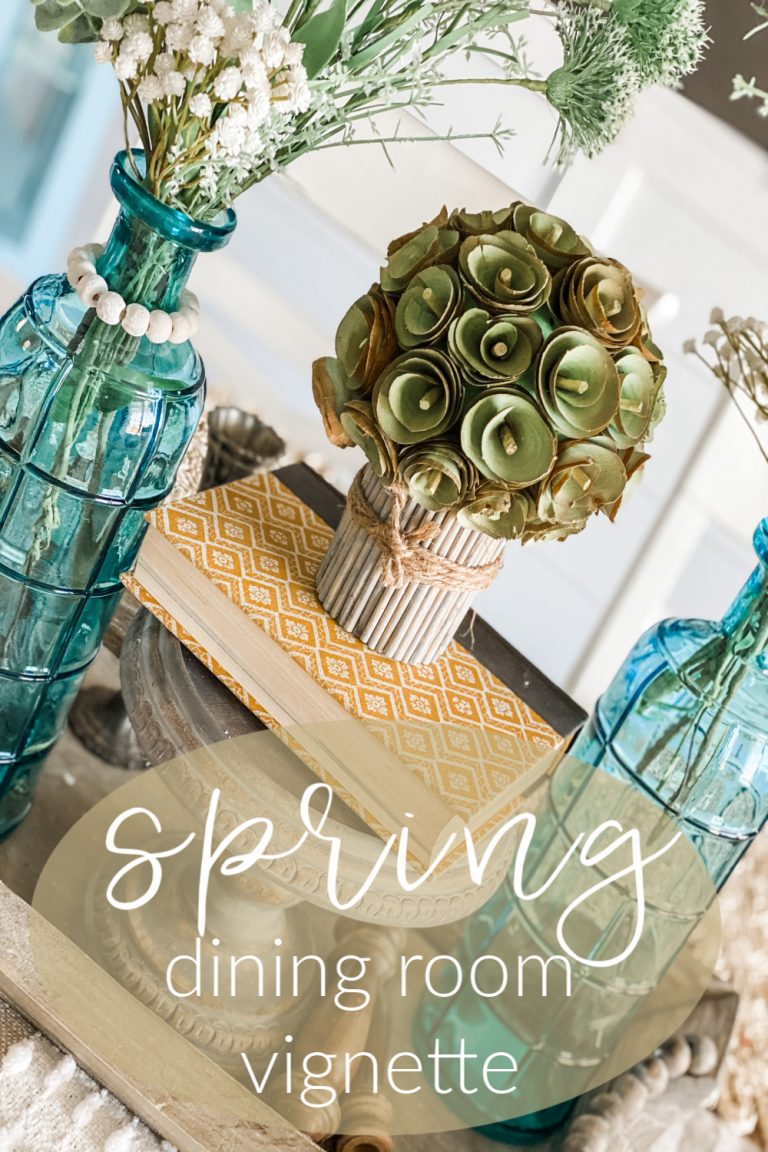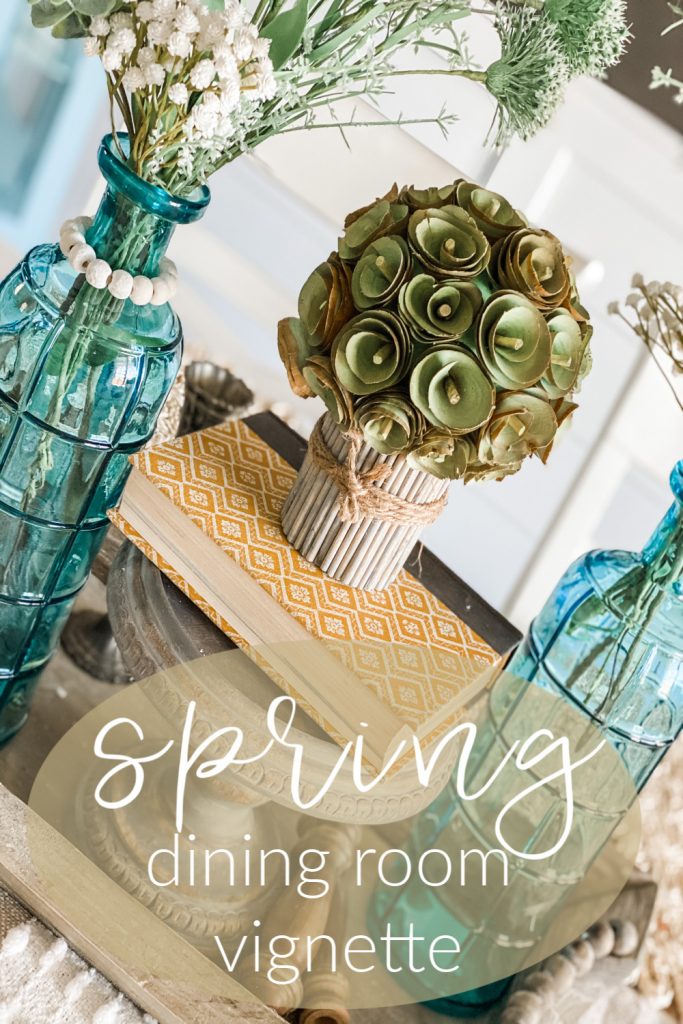 Make sure you are following along on Social Media!
Facebook|Instagram|PinterestYouTube|Email