Today, I have the easiest diy you will see on the internet. Well, that may be a slight exaggeration, but it seriously isn't far off!
As many of you know, my son's bedroom is a vintage sports room. I have accumulated tons of old sports stuff, along with fun other items from here and there with that vintage feel.
One thing I have used alot in the decorating of his room is license plates. I LOVE hanging them here and there! (I will share his room once we get his bed all set up!)
Well, while I was at Hobby Lobby recently, I came across the most AMAZING little things.
I found these little individual license plate letters!!!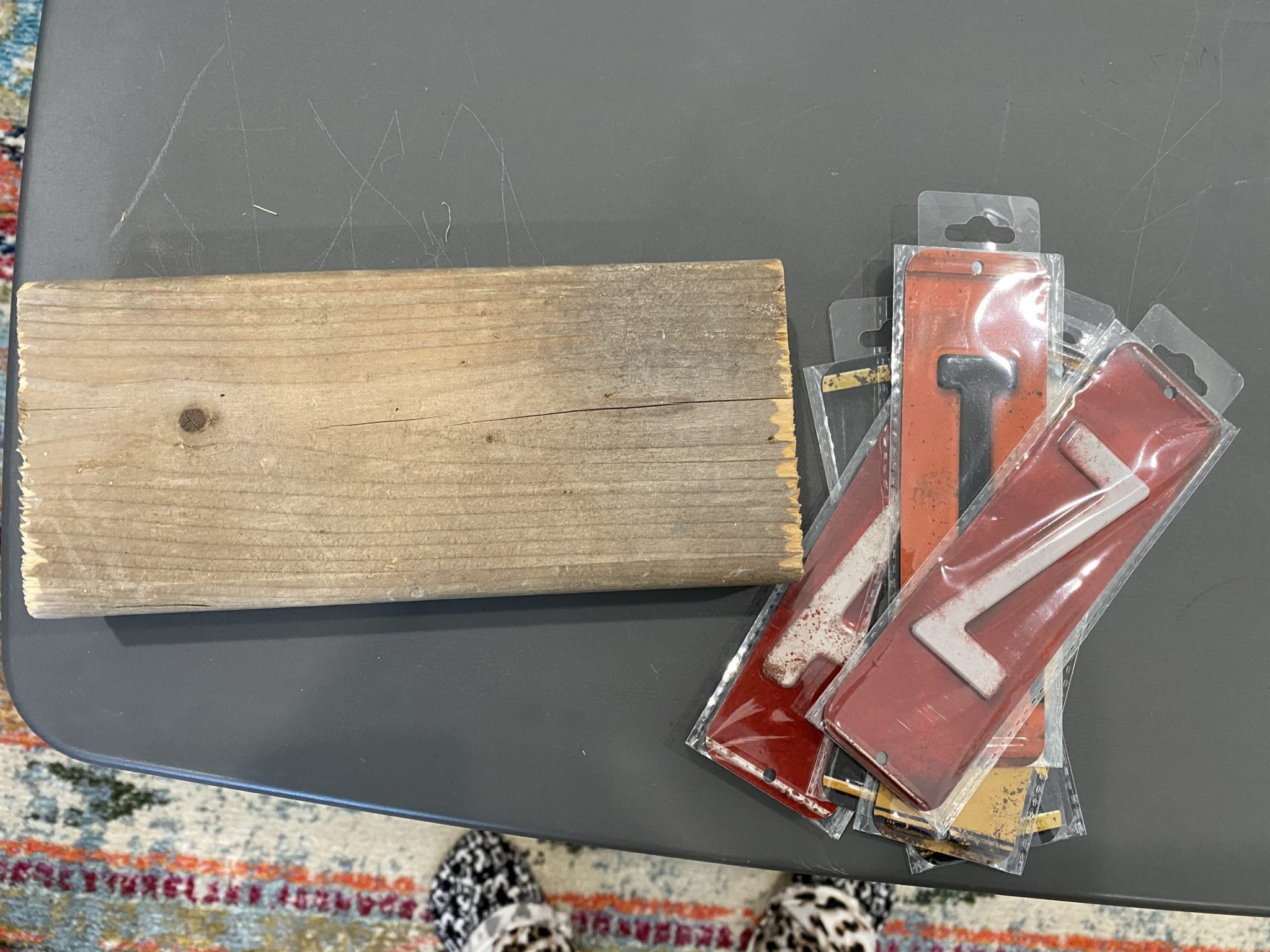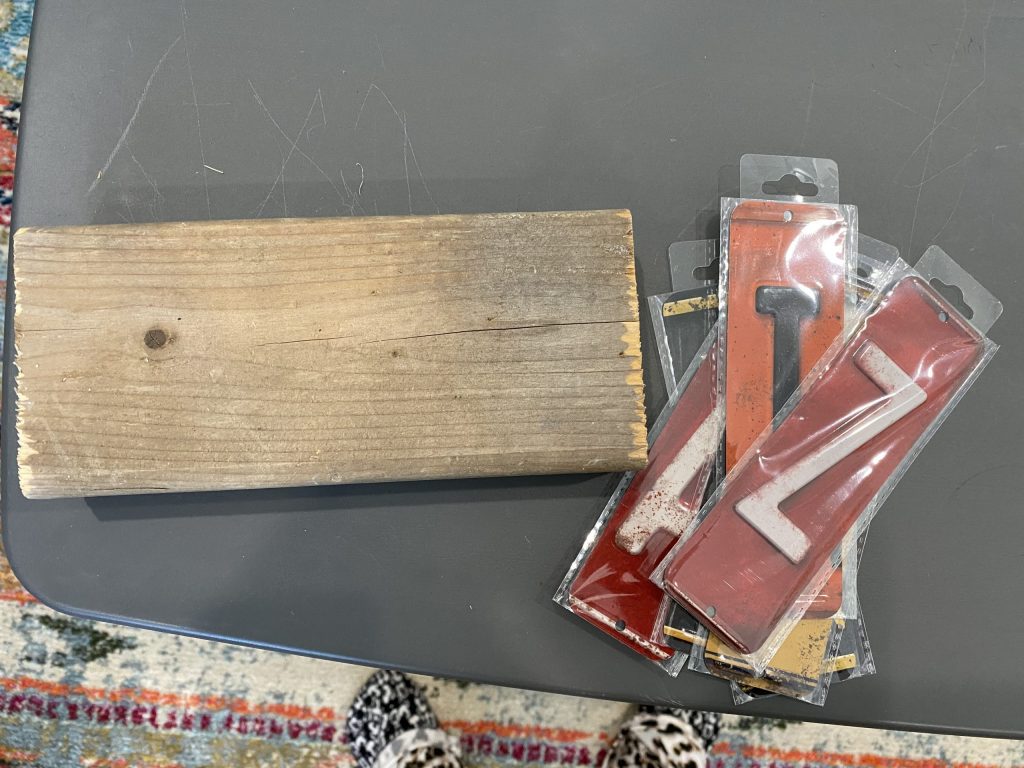 They were only $1.00 each because they were 50% off! WINNNNNNER!!!!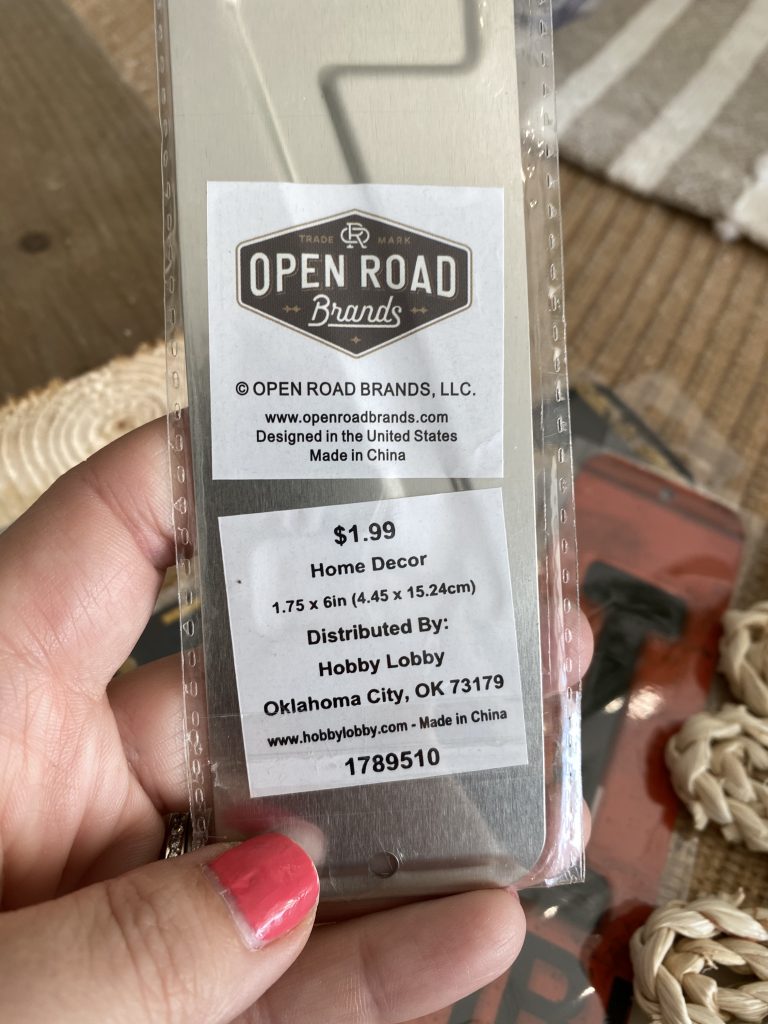 I wasn't 100% sure what I was going to do, but I knew I wanted to do Blaize's name in them, so I grabbed up 6 letters for $6.00 total.
When I got home, I realized I had the PERFECT little wood block! I didn't want you to SEE the wood block…but I did want it to be able to "stand" on its own…and that is what it did!
All I did was hot glue the pieces right onto my wood board. I glued them to where they were flush with the bottom of my board, so that it could stand on its own.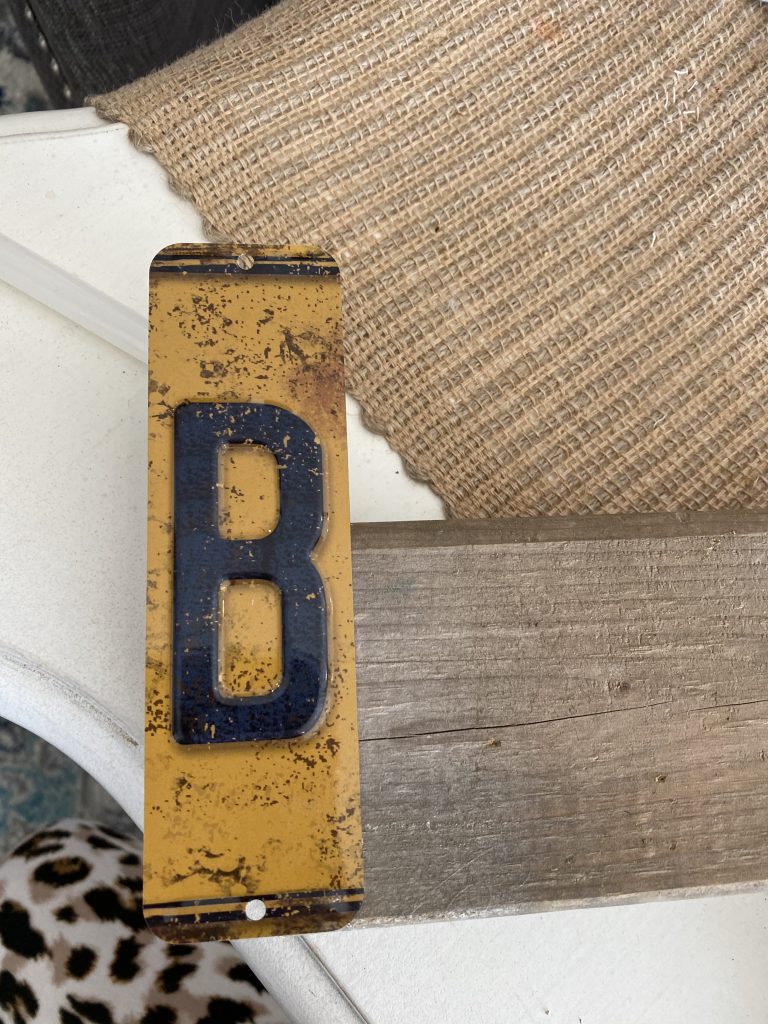 It was the perfect fit!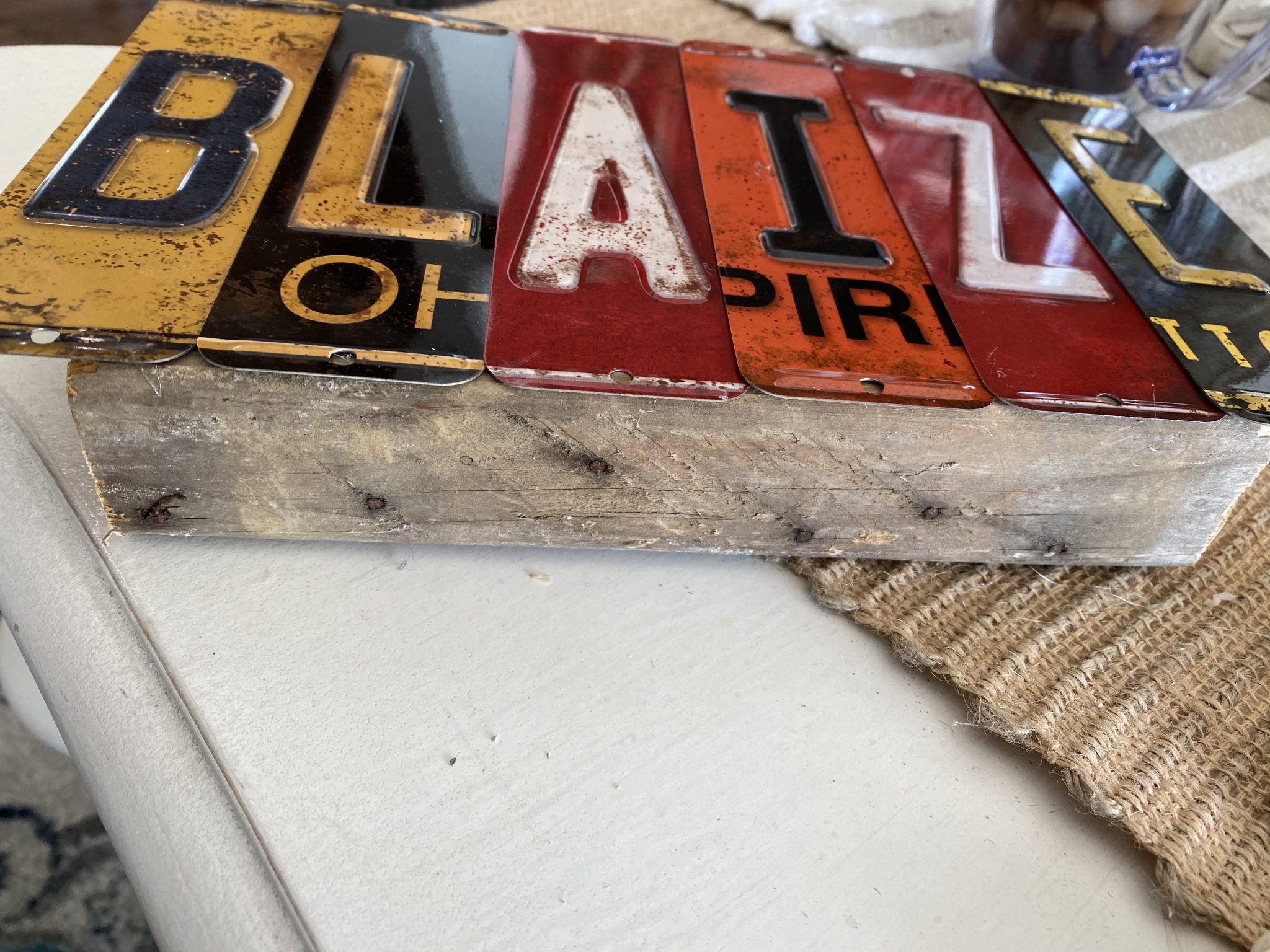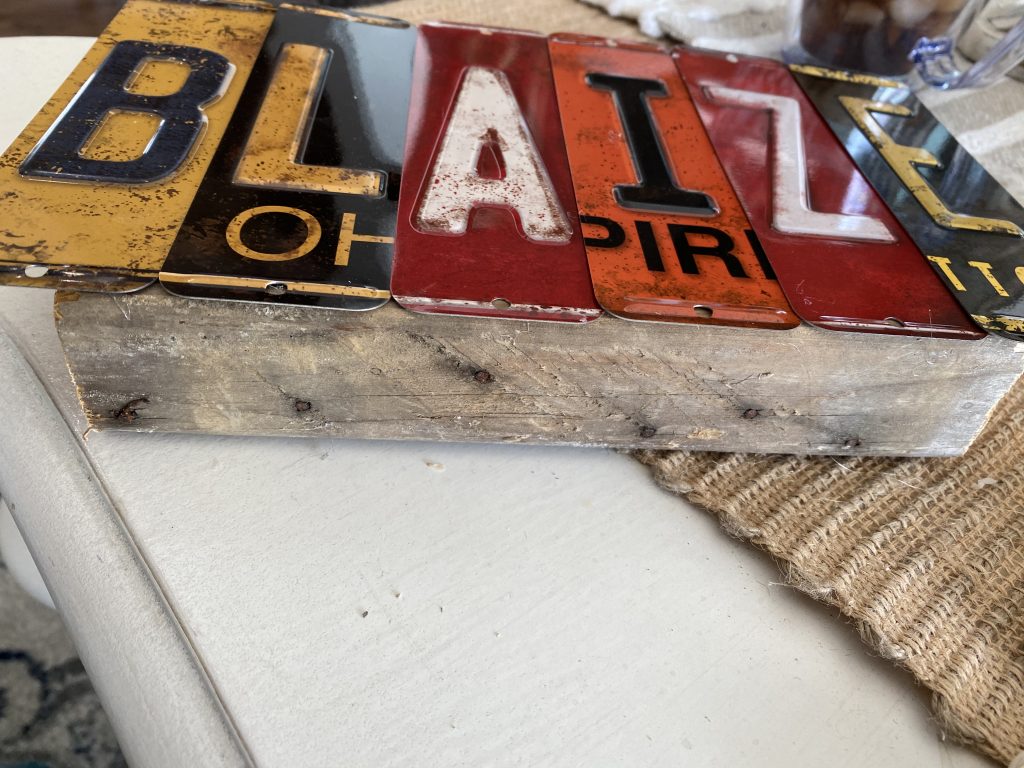 This piece looks ADORABLE in his room!!!!!!!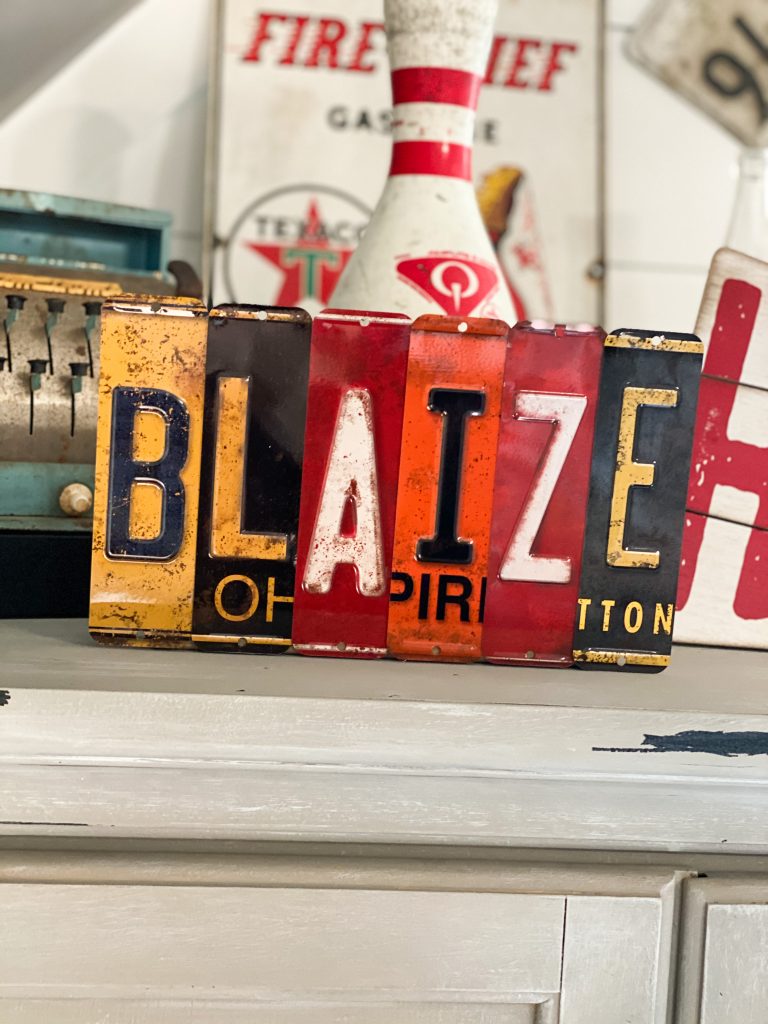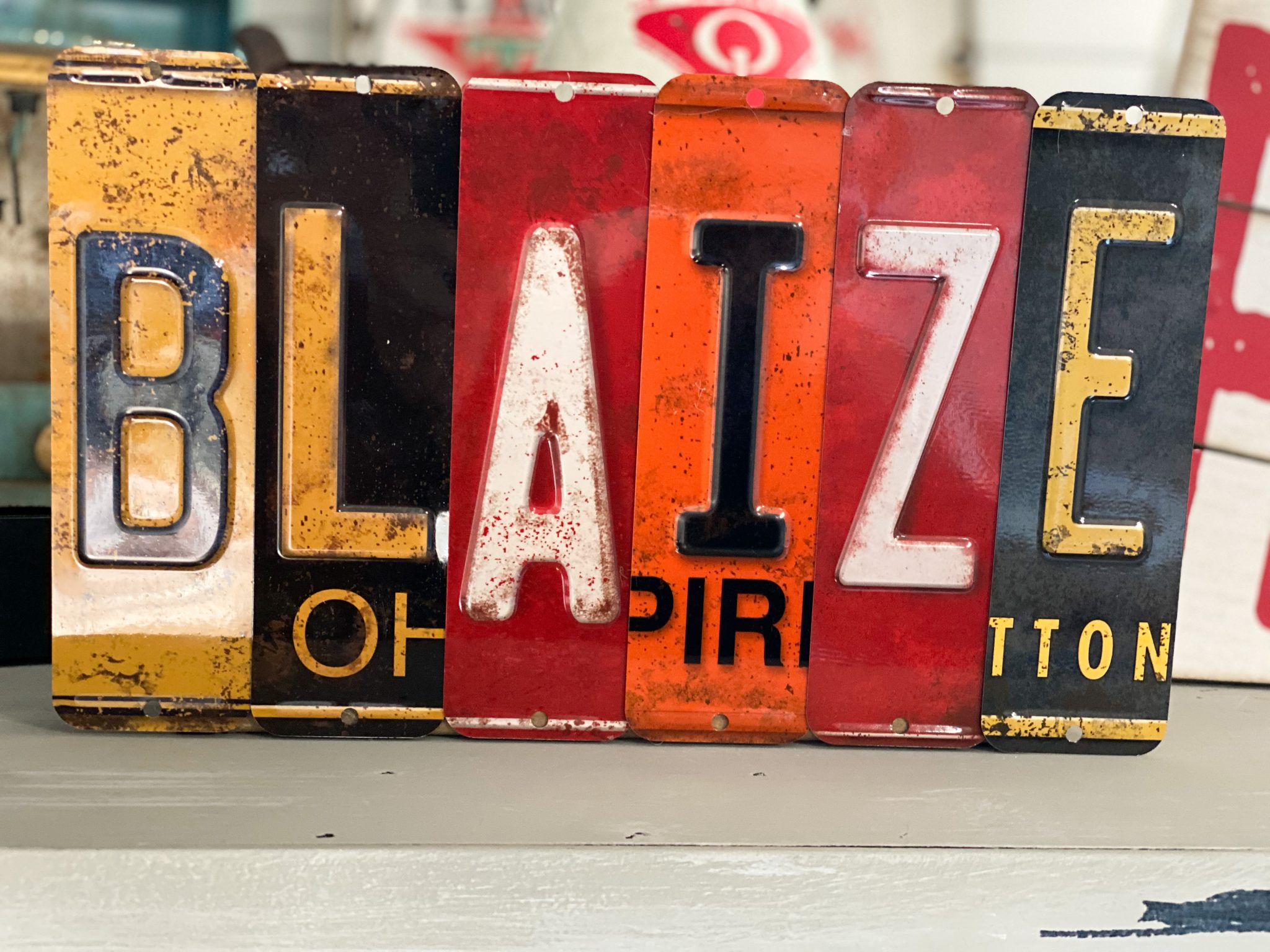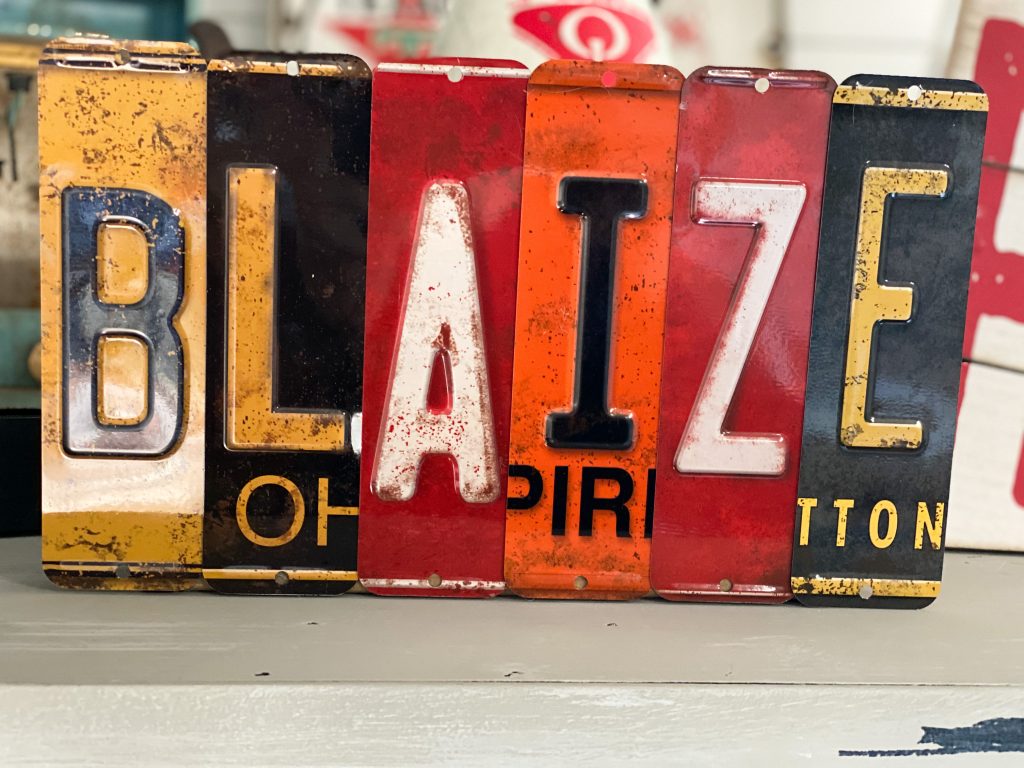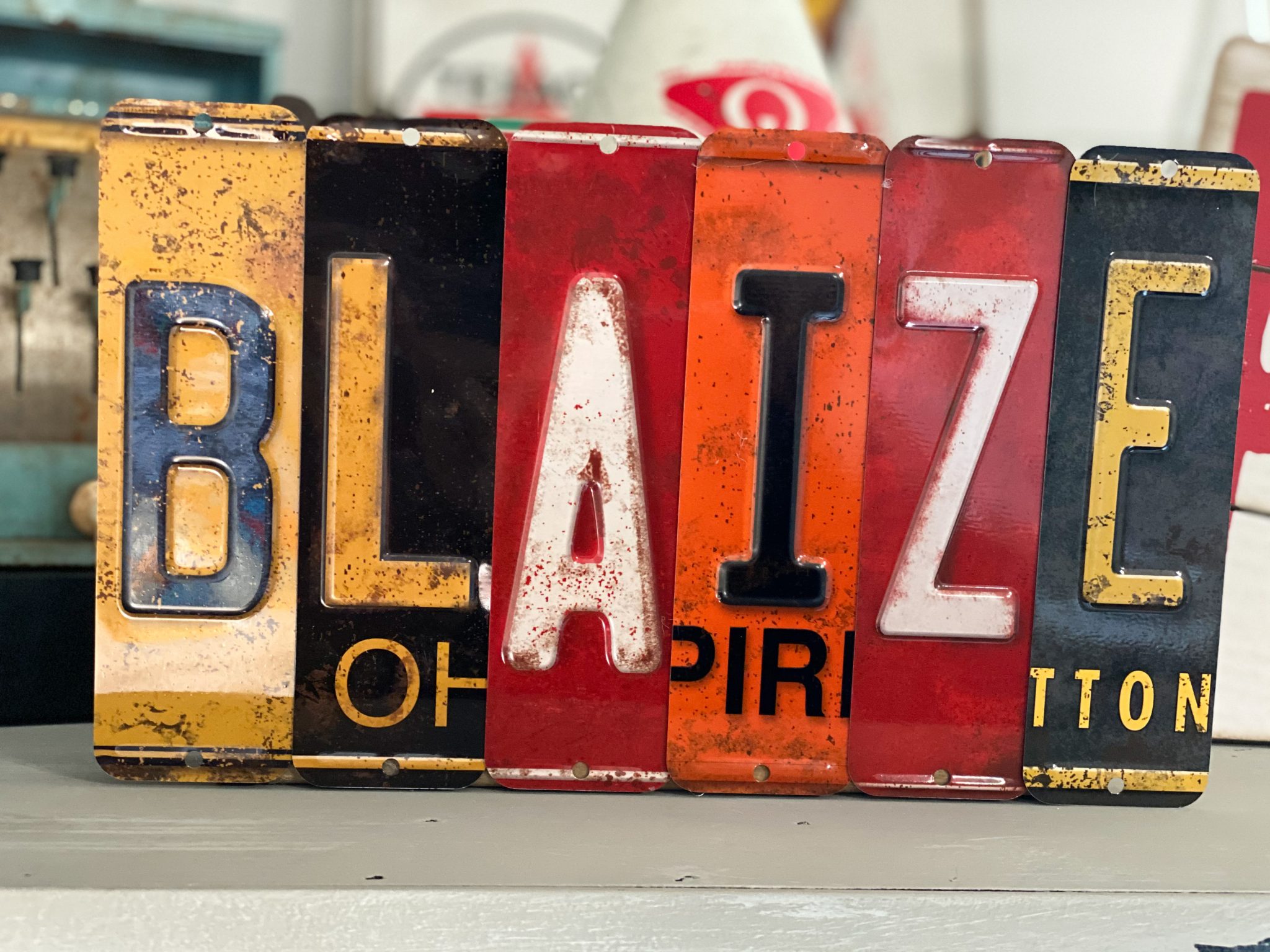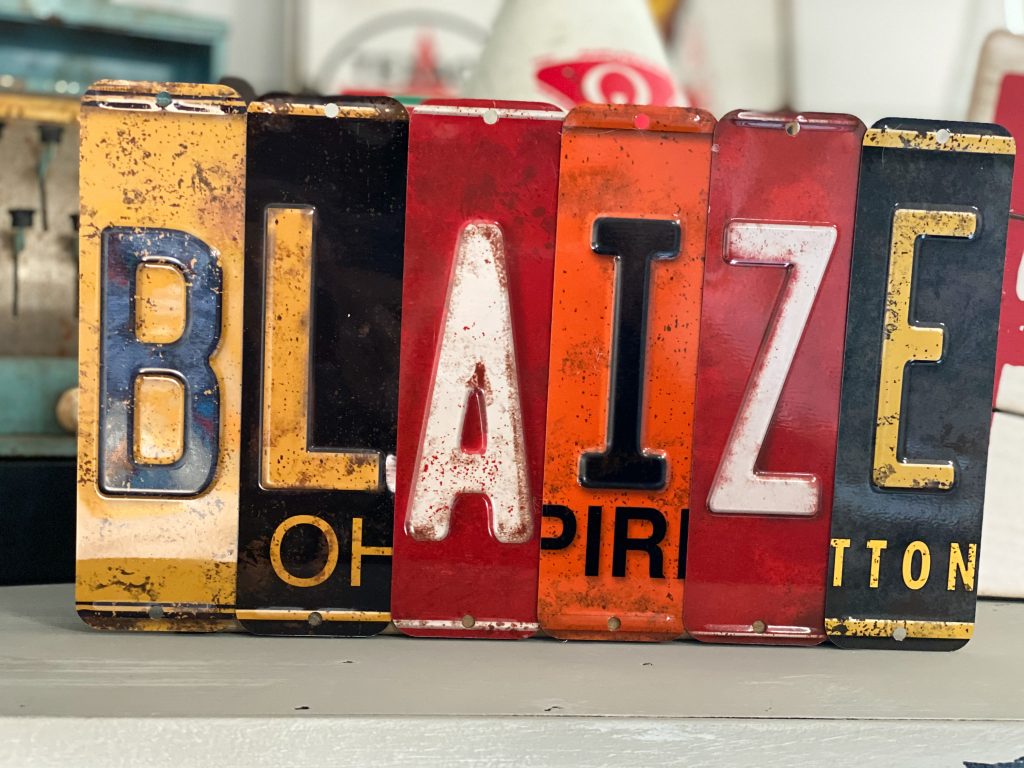 How easy was this??? I told you!
Why don't you PIN FOR LATER???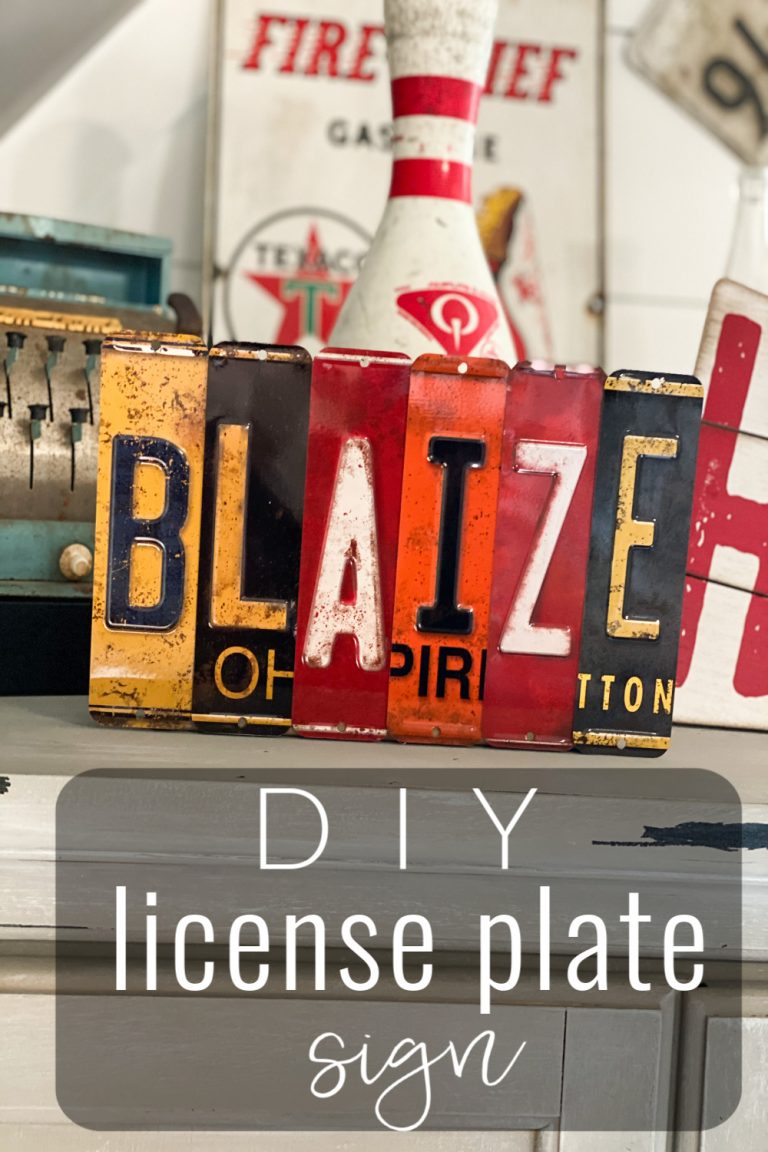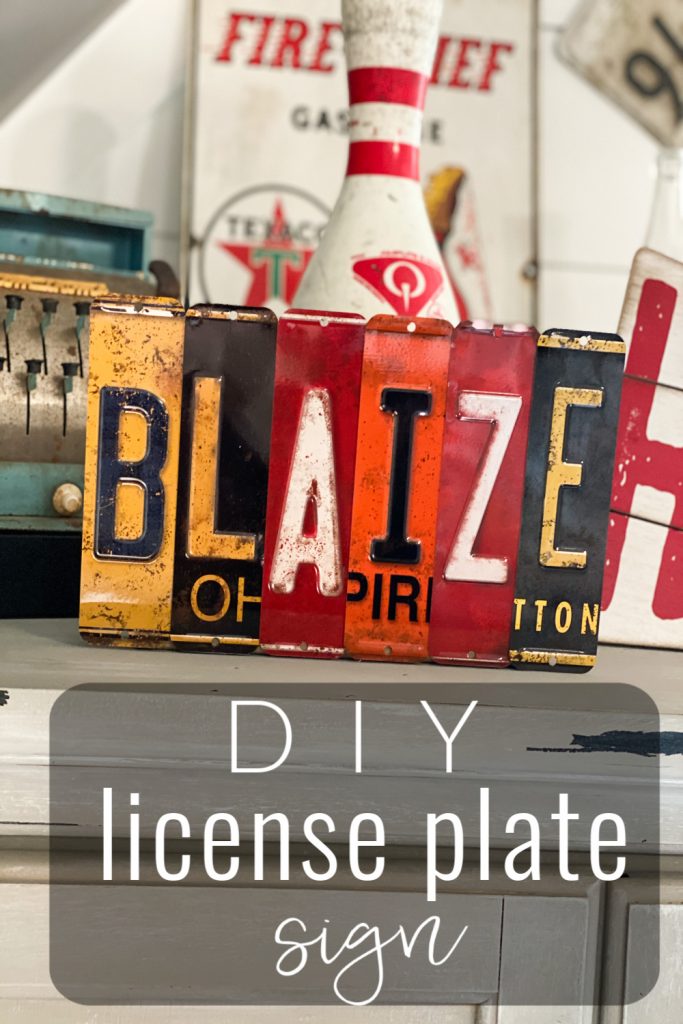 Follow along on Social Media!
Facebook|Instagram|Pinterest|YouTube|Email