Sometimes, you just do something so cute and easy that you just have to share… and sometimes, it wasn't even originally intended to be for the blog! You see, I have been desperate for magnets here lately. My kiddos love to create things, and they love for me to display them on the fridge. Don't get me wrong, I love to display them too…but as of right now, I have some less than desirable magnets. You know the ones you get from the doctor's office or the dentist? Or even the exterminator? Yeah. Those.
So, I wanted some CUTE magnets to display my cute little fridge artwork…and I got it!
Supplies Needed for this Project:
Small Frames (can't get at a thrift store for dirt cheap or even the Dollar Tree)
Spray Paint (I used THIS one)
Embellishments (if desired)
Scrapbook Paper of your choice
As you know, I LOVE LOVE LOVE to thrift shop. I think it is so fun to find things for so cheap that can be re-purposed. I am especially a frame hoarder. You probably remember that from my thrifted gallery wall! So anyway, I had found some of the cutest small frames lately for a little of nothing (like .25 and .50 each!)…so I picked them up, knowing I could use them for something.
So, they aren't the cutest right now.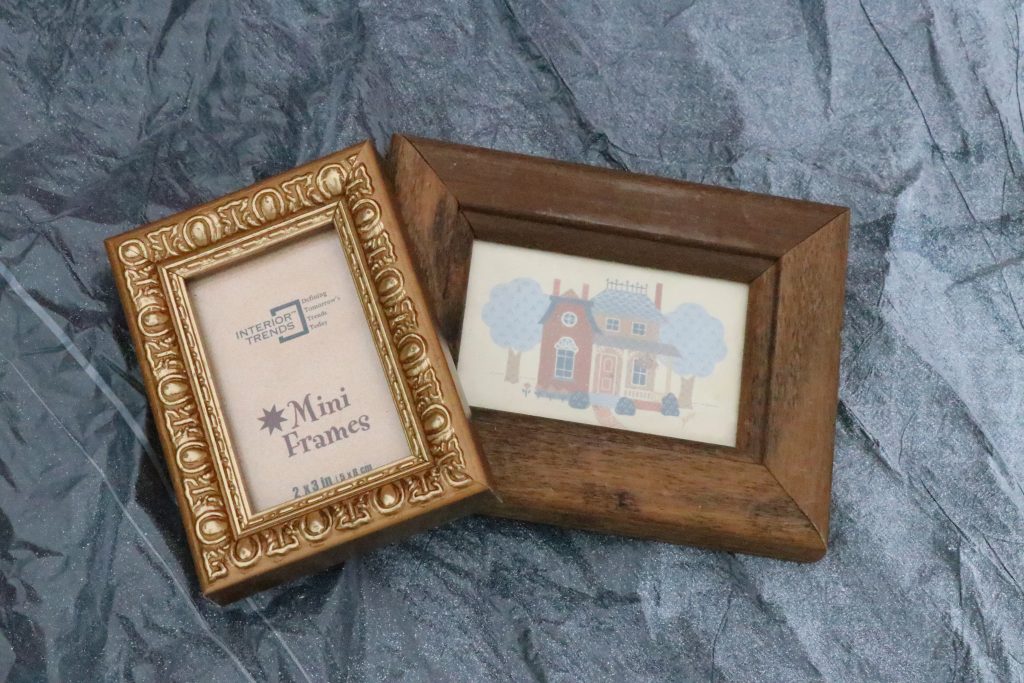 After taking the glass out and a couple of coats of black spray paint (see above in supply list for the kind I used), they were good to go! They look glossy in the first picture, but that is just because the paint is wet. They are actually a flat finish.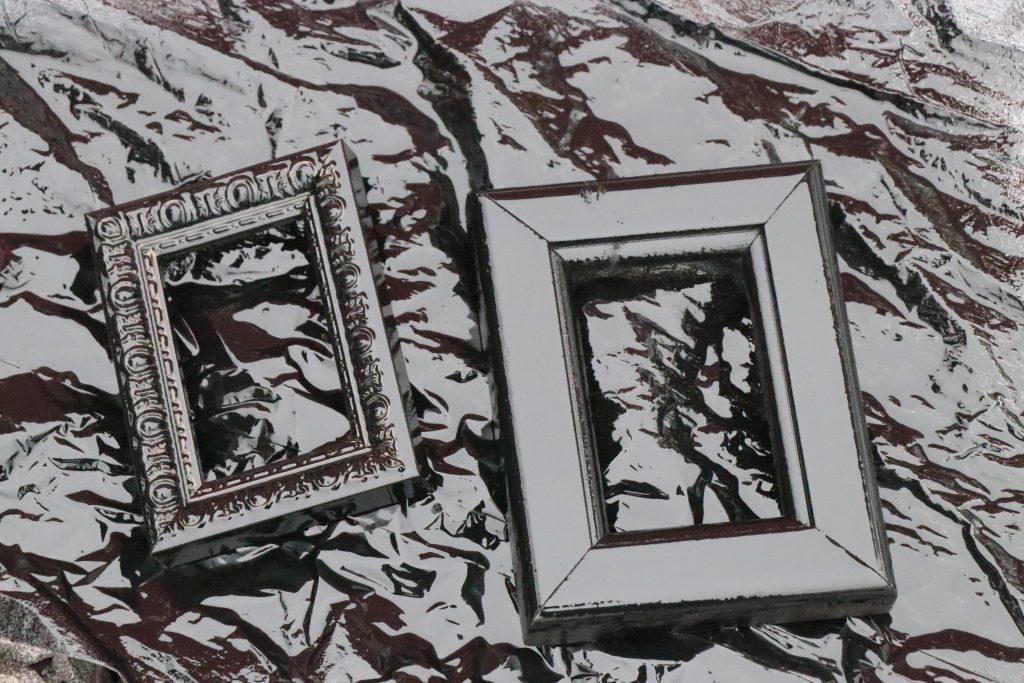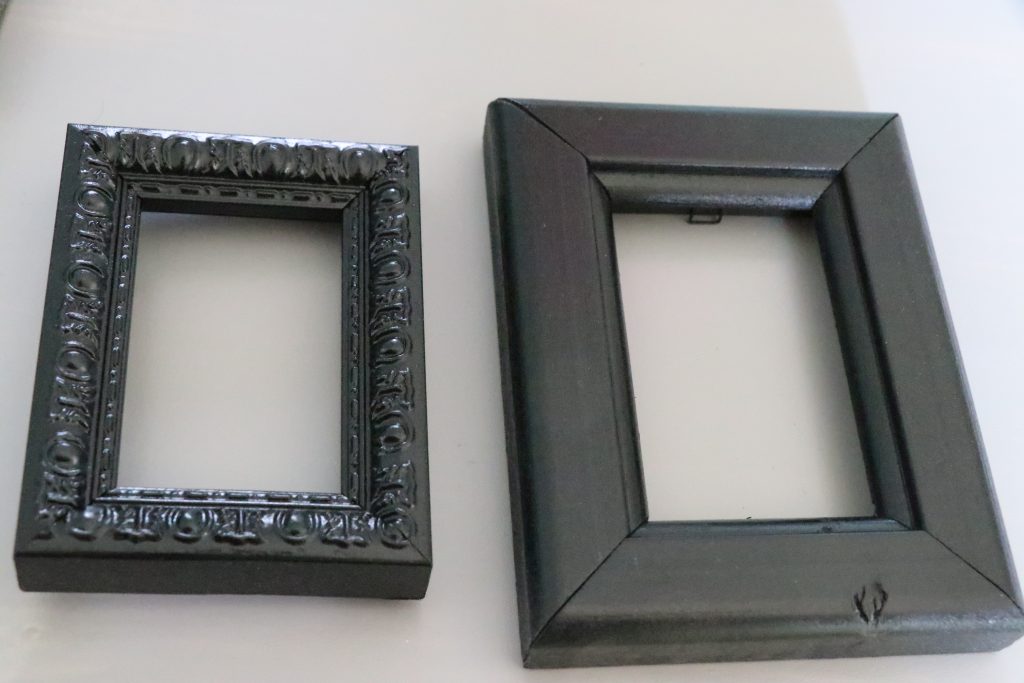 I chose 2 different pretty gray pieces of scrapbook paper that I already had. Both would look great with my black.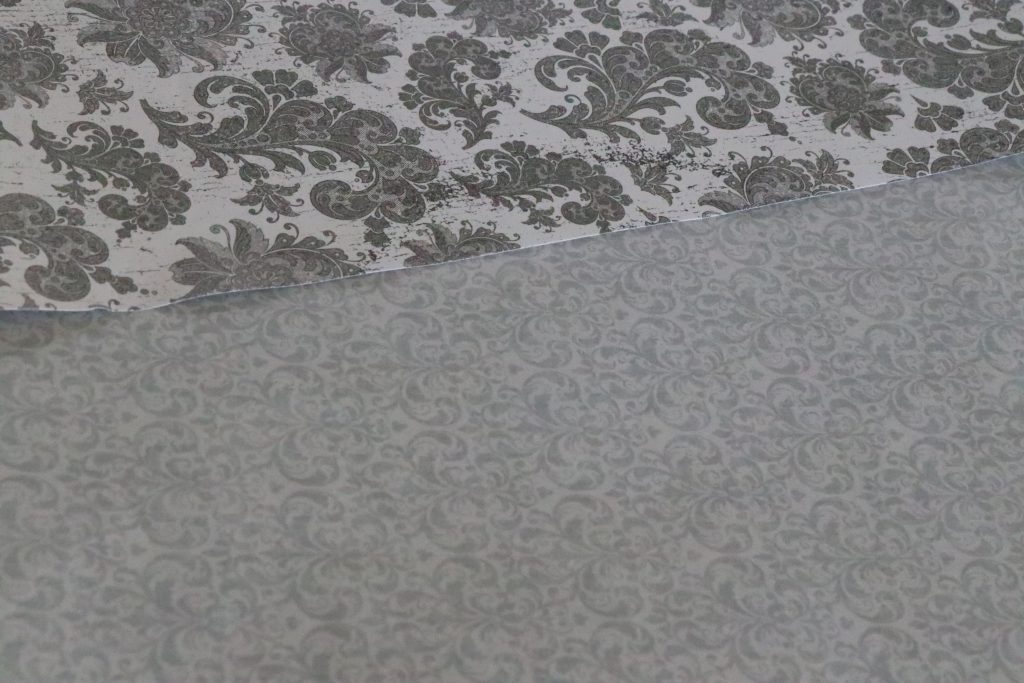 I also had these SUPER cute little black and white flower embellishments, and they gave just the right touch to my really bare frame! I got these at Hobby Lobby a while back for half off- so just $2 for the pack.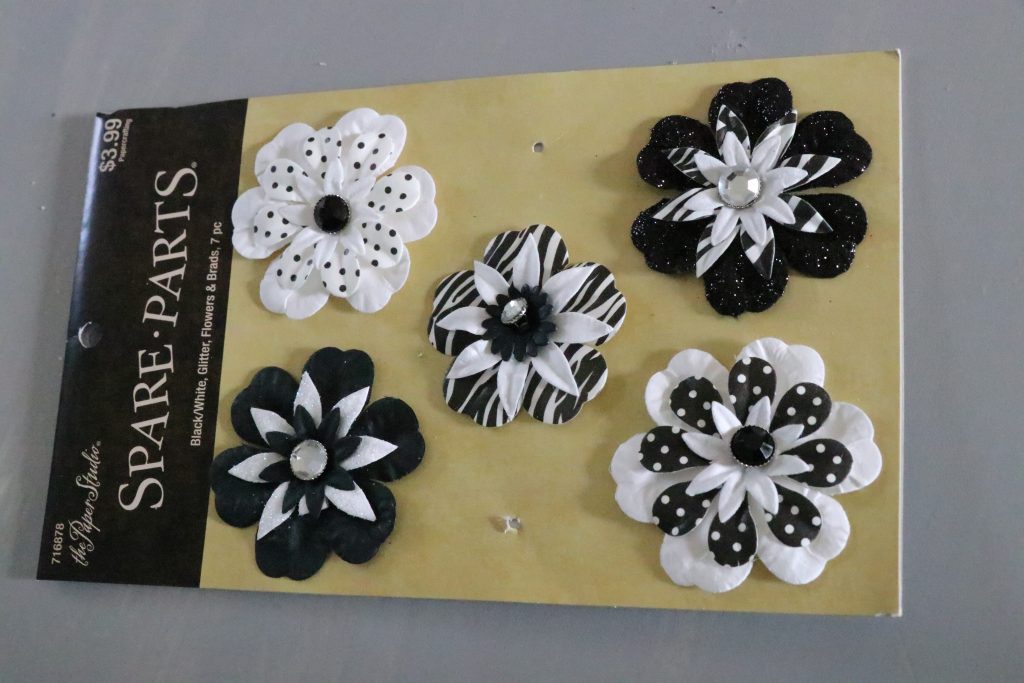 So, all I did was trace the glass from the frame and cut the scrapbook paper to size, then put it into the frame. I then adhered 1 magnet to the back of the frame (after removing the little easel part-or whatever it is called) The flower embellishments were simply hot glued on where I liked them…and that's it!
And here is my finished product! Such cute little frames with VERY minimal effort! (For those of you who may be wondering where these magnets are in this picture…well, they are on the fridge! My fridge is older and not the prettiest, so I adhered some cute adhesive vinyl to display my frames!—You can see something else I used this same vinyl for HERE )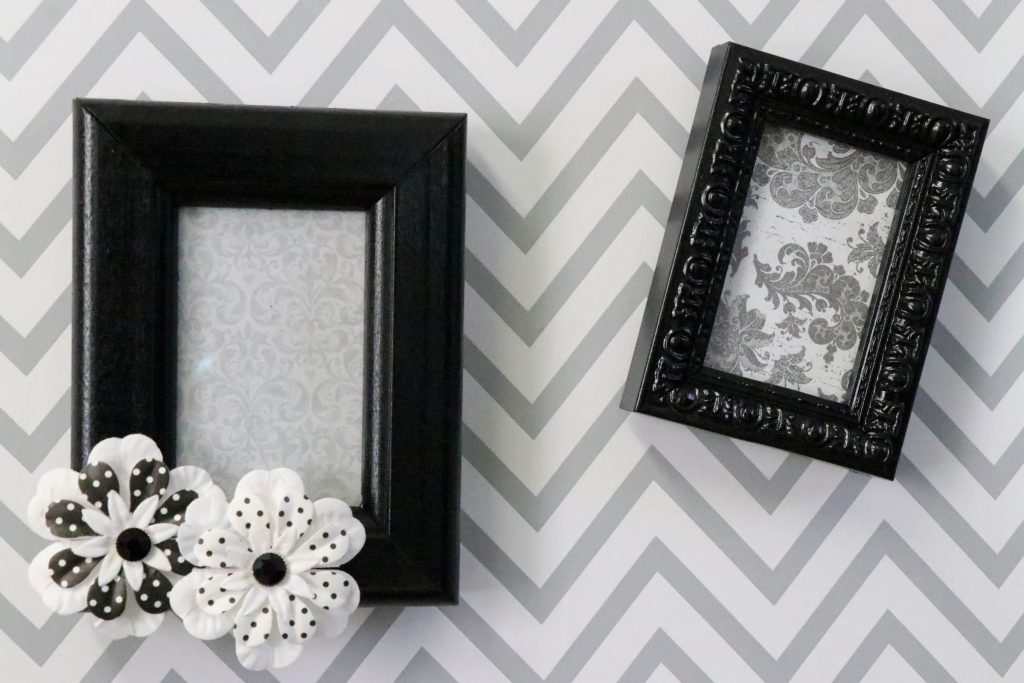 What do you think of this cute little 5 minute project? My fabulous 3yr old and 5 yr old artwork is going to look great hanging from these cute little magnets. There will definitely be more made in the future when I find some more frames 🙂
Pin this for Later!