When things do not match your current decor, do what I do…bring out the 'ol spray paint! I found this large skeleton at Michael's for $15.00! I knew I wanted to use him for my "fall-o-ween" mantel…but I wanted it to "match" my theme, so I spray painted it!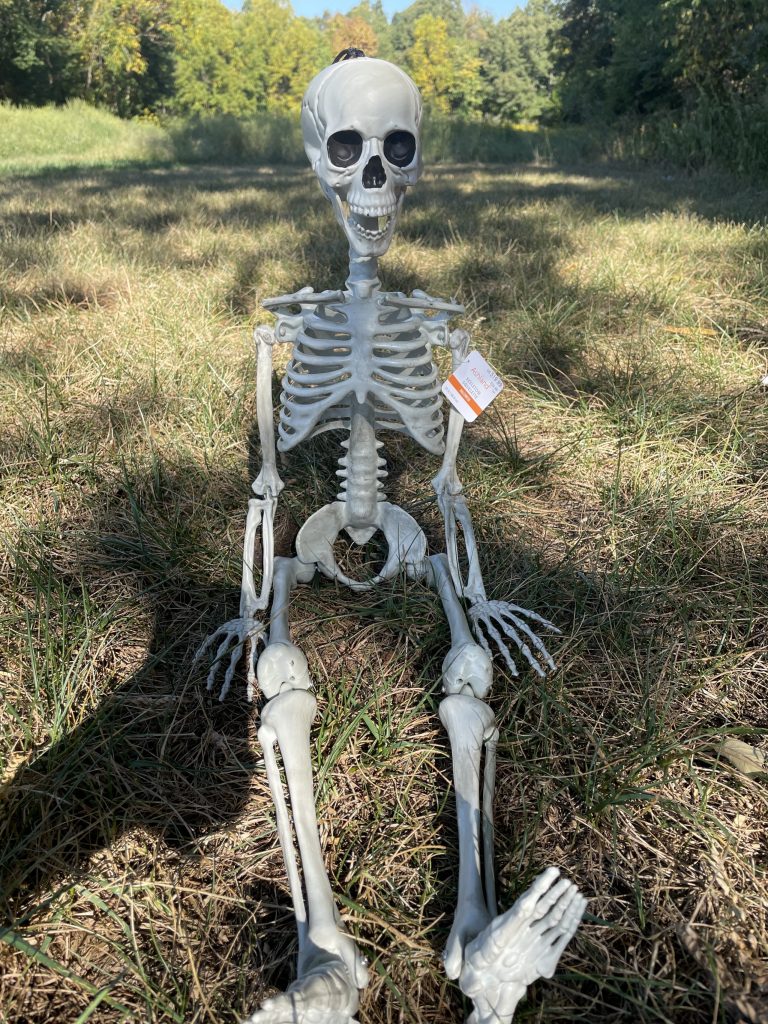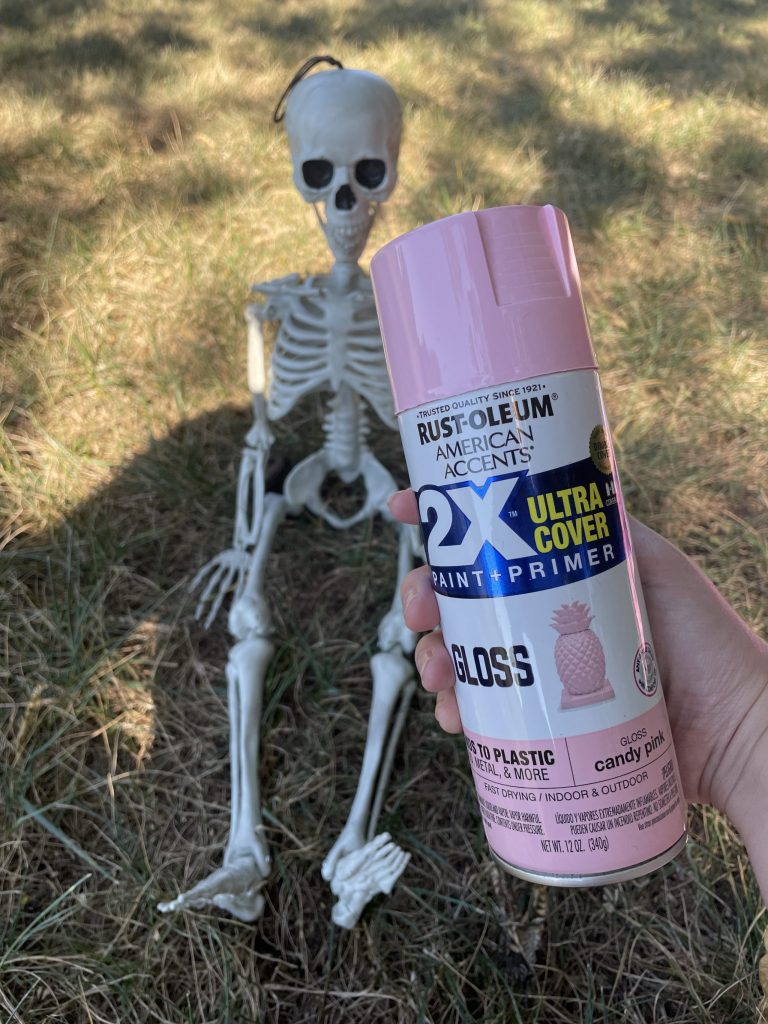 I got this spray paint from Walmart!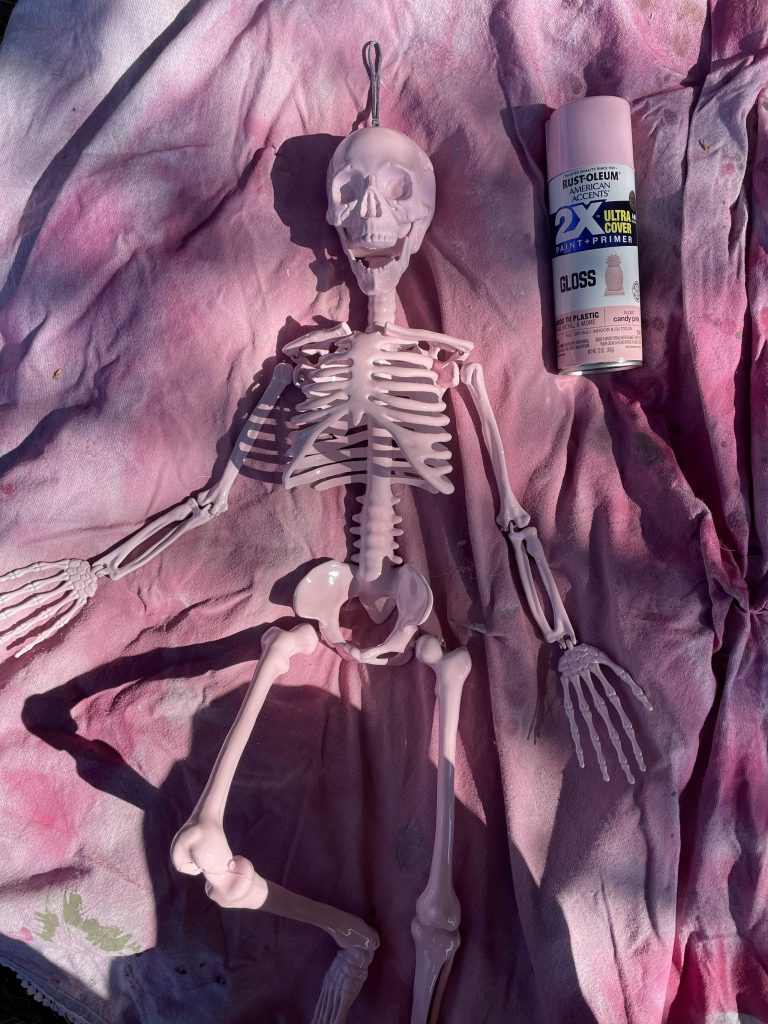 Couple of good coats of spray paint, and we were good to go!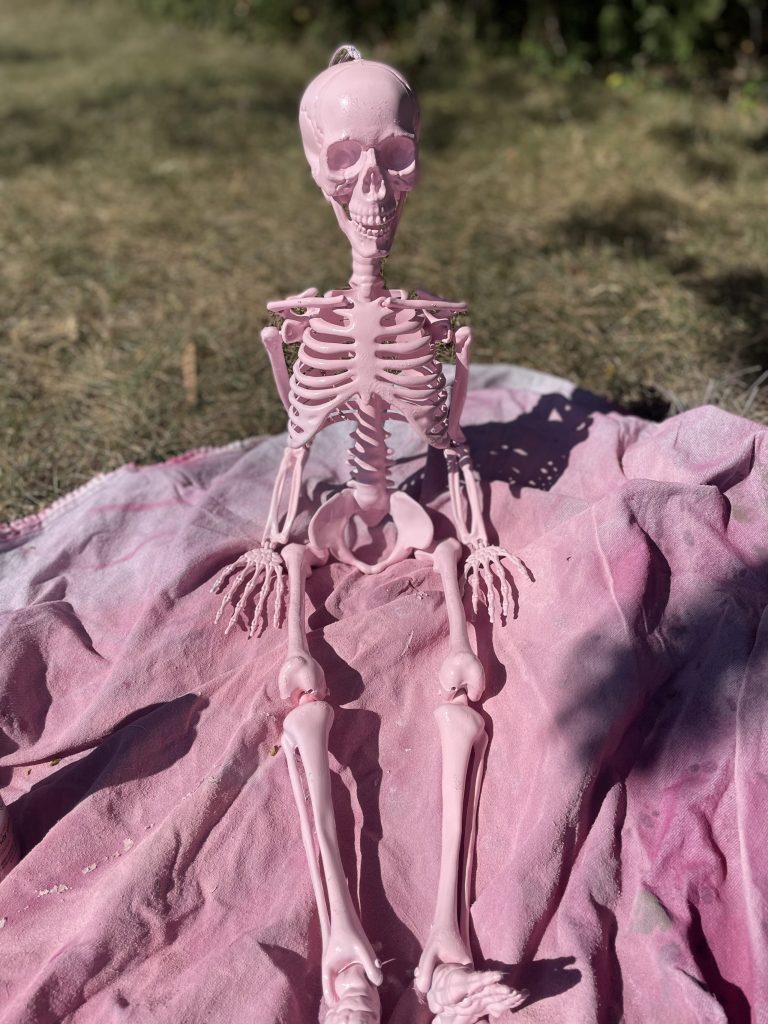 He was looking awesome, but when I saw him with the rest of the mantel….the pink was just too "bright"…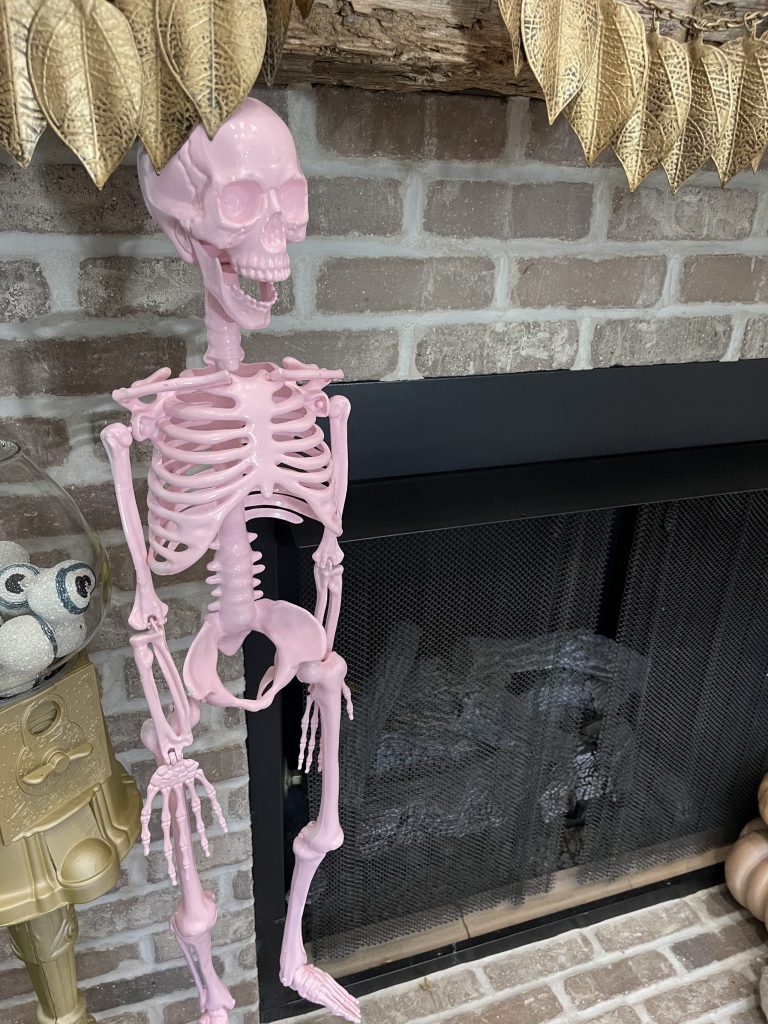 So I did what anyone would do…I added kilz dark wax!!!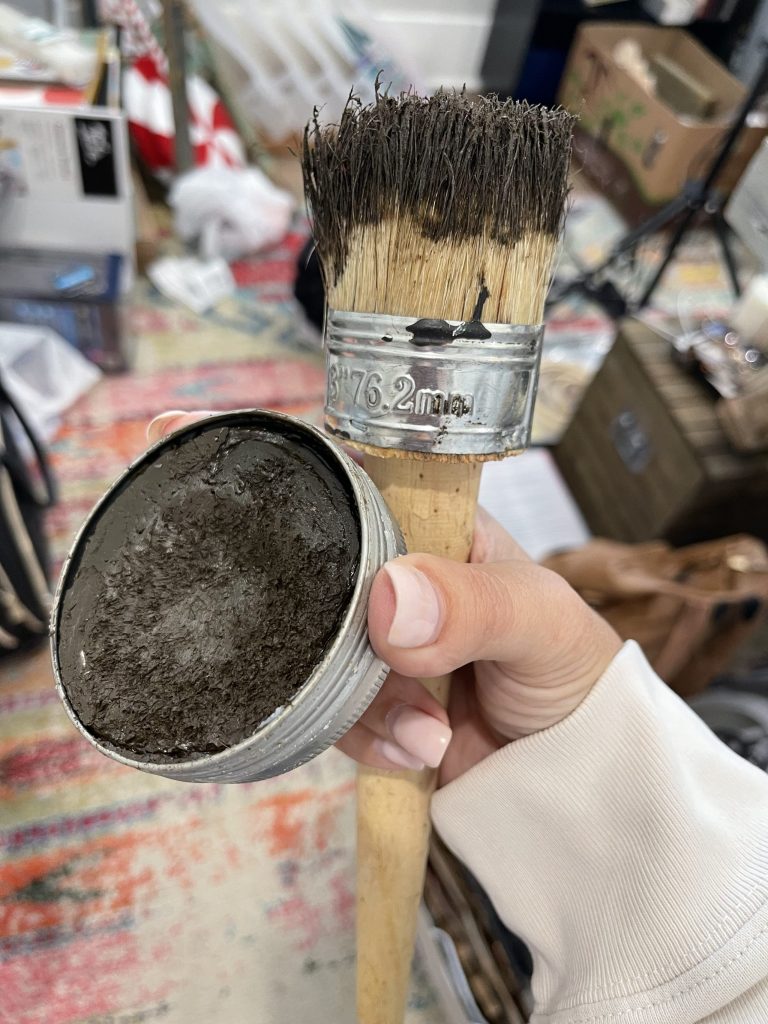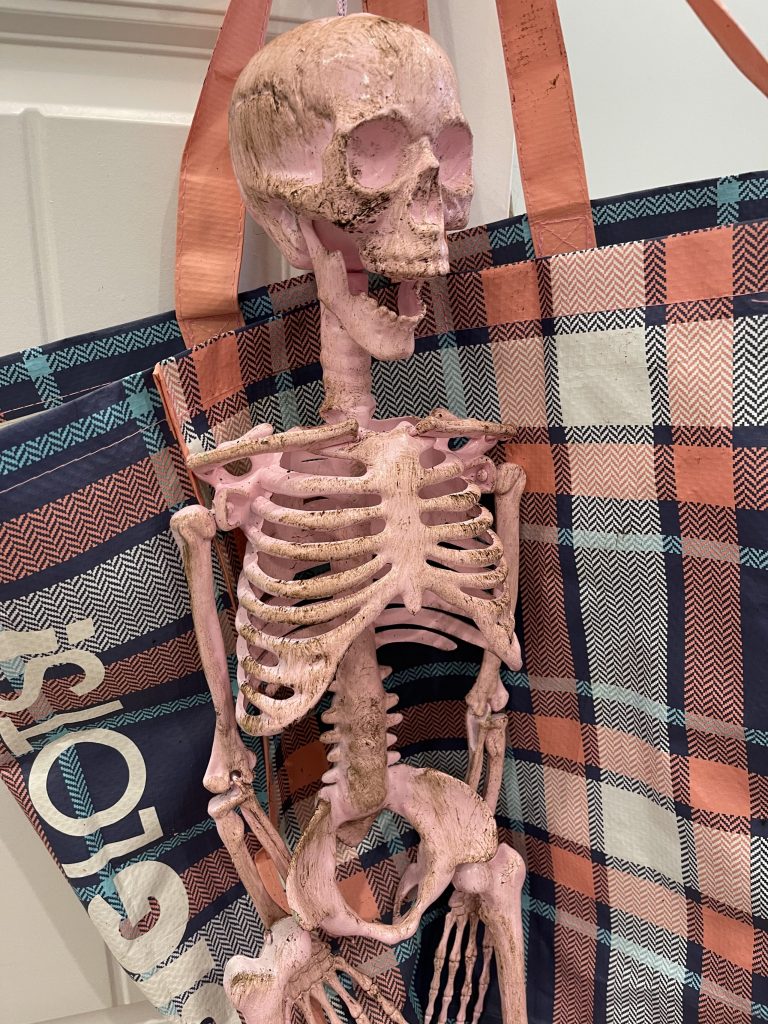 I slathered the dark wax all over my skeleton! I then wiped it off with a dirty rag…leaving some hanging on for a more muted look.
And TA-DA! My painted skeleton!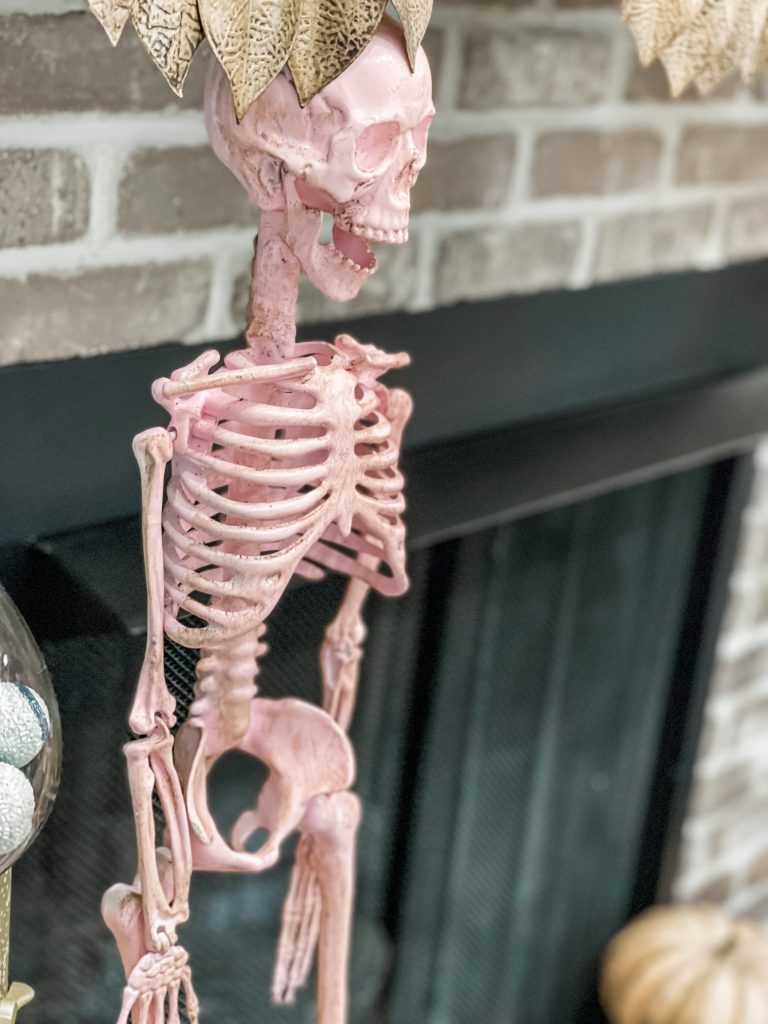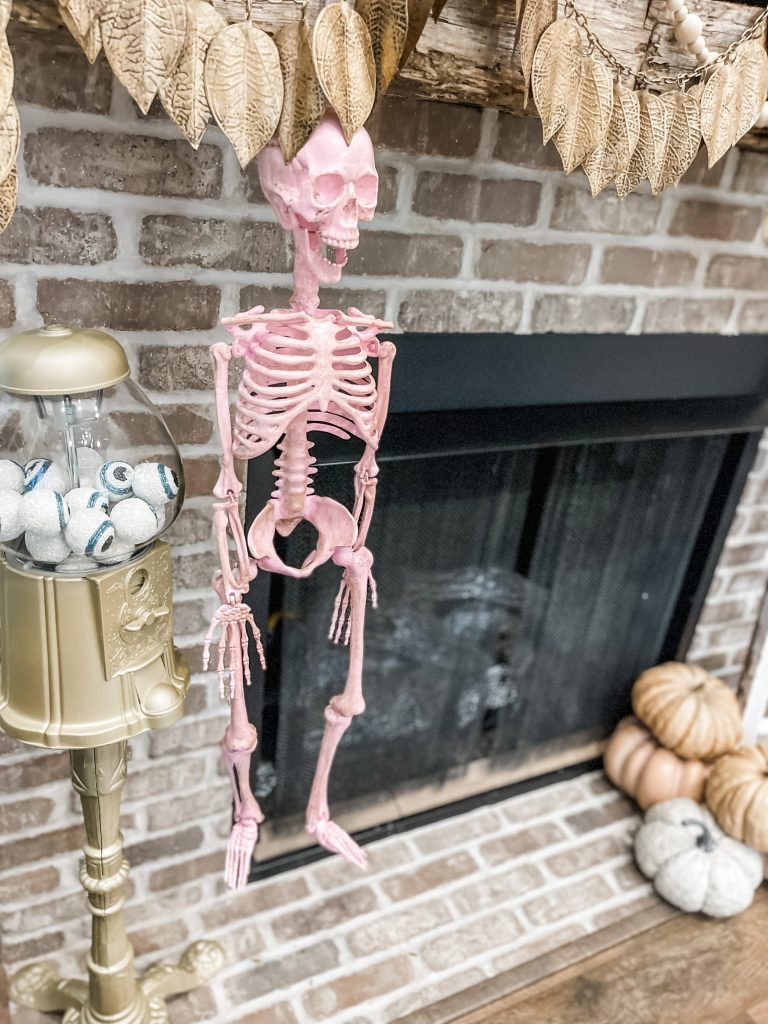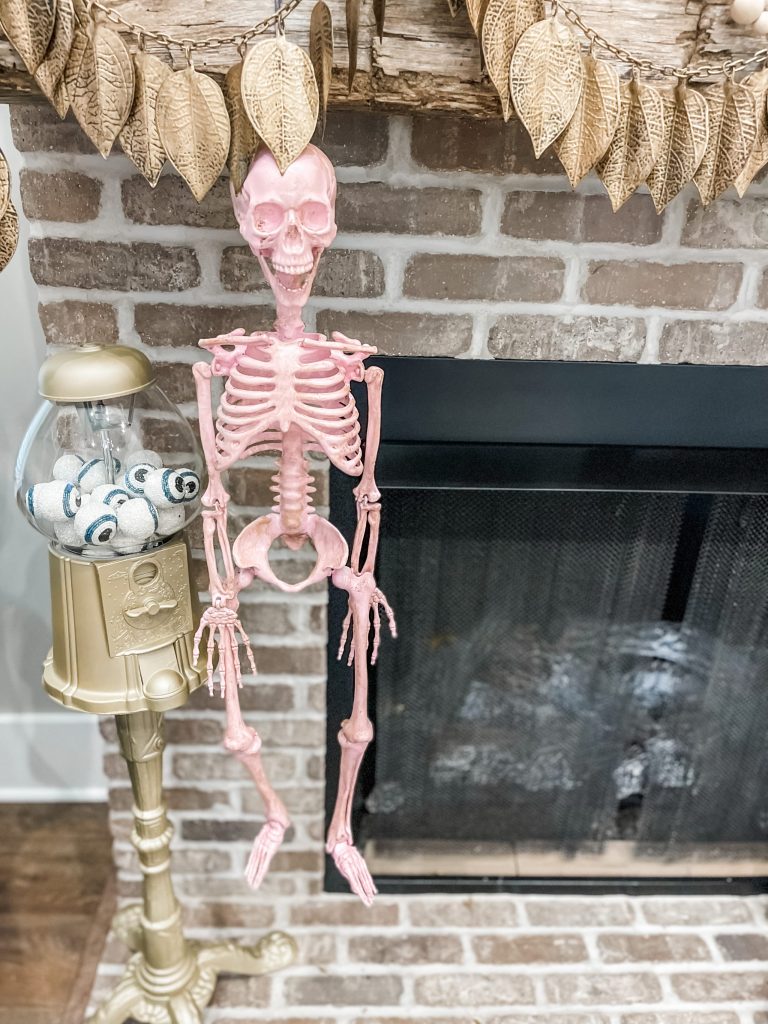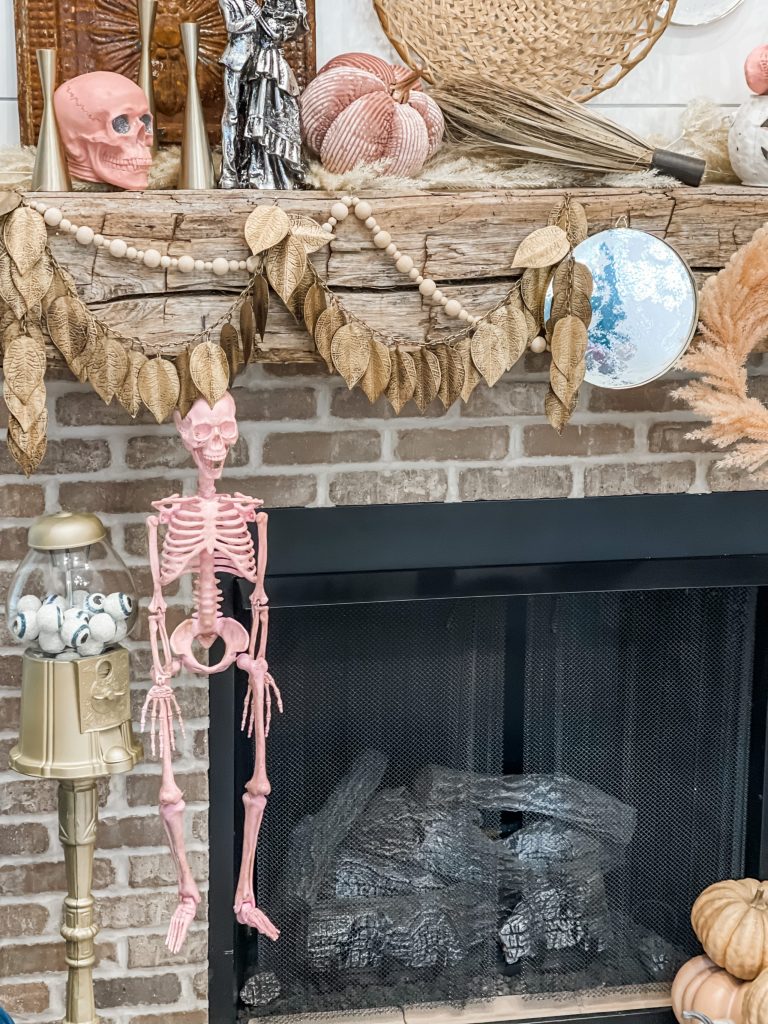 What do you think!?!? How fun did this turn out???
PIN FOR LATER!