I don't know about you, but if there is one thing I hoard more than thrift store frames, it is vases! I love vases of all shapes and sizes- and I especially love vases that are made from unexpected items. You can use them everywhere, and it is super simple and budget friendly decorating! Who doesn't love that?
Well, today's post can't get much more budget friendly, folks. And it can't get much easier, either. You see, the other day- I was cleaning and finished up a roll of paper towels. I sat it on the counter to throw away, but then- being the strange creative that I am, I had an idea. You see, this paper towel roll looked mighty nice standing tall on my counter. I could see him with a purpose, a purpose of holding a beautiful stem of flowers. He would become a VASE.
Supplies Needed for this Project:
Empty Paper Towel Rolls
Kraft Paper * You can get this for $1.00 at the Dollar Tree for a small roll. You won't need much, so this is fabulous.
Elmer's Glue
Washi Tape of your choice
Any embellishments you would like to use (ex: cute flowers, etc..)
Artificial flower stems
In the end, I ended up with 4 empty rolls. I started saving them when I knew what I was doing with them!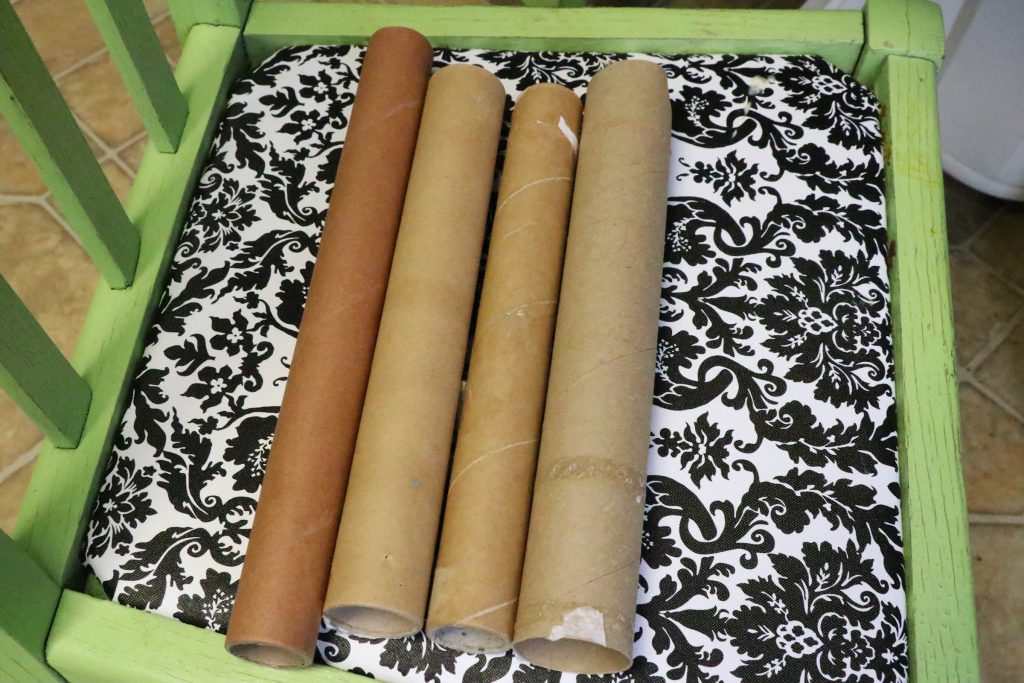 I ended up only using 3 because it made more sense with my idea. I also cut 2 of them down a tad so that they weren't all the same height, to give some variety and dimension.
The next part is just very simple. I took the kraft paper and covered the roll, then I glued it on the seam.
It doesn't use up much paper at all, so you will have plenty left after this project! Winner!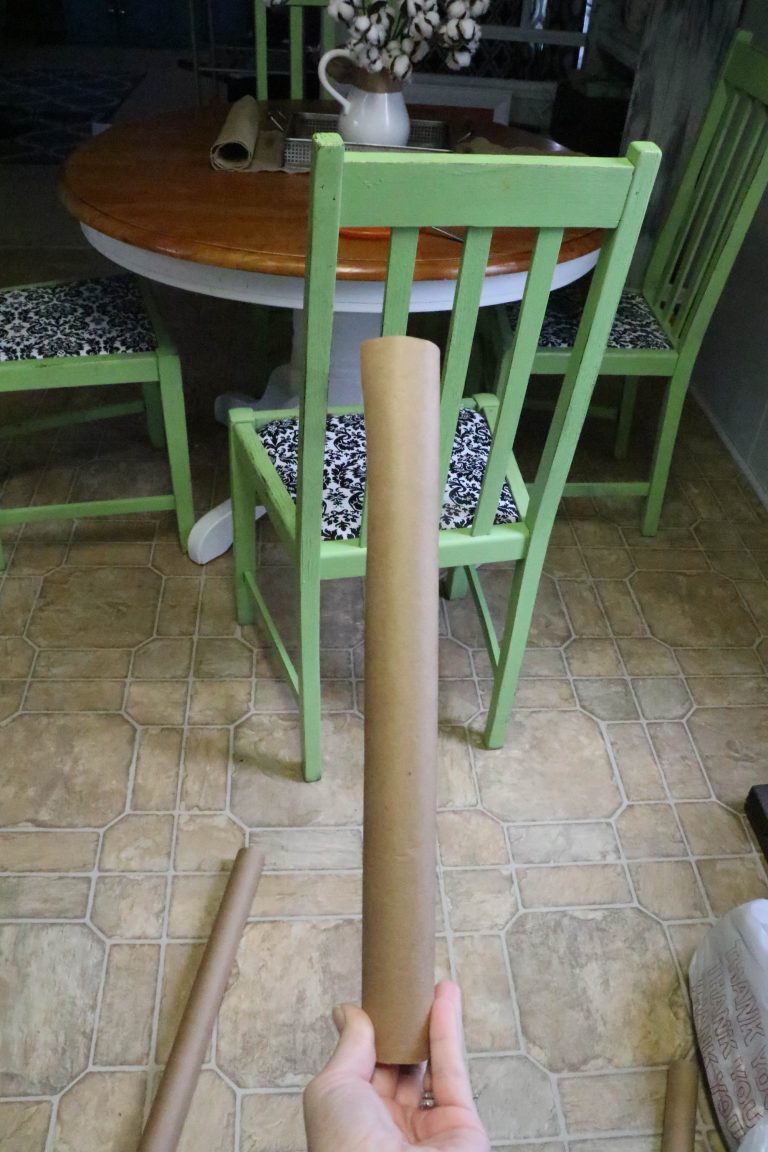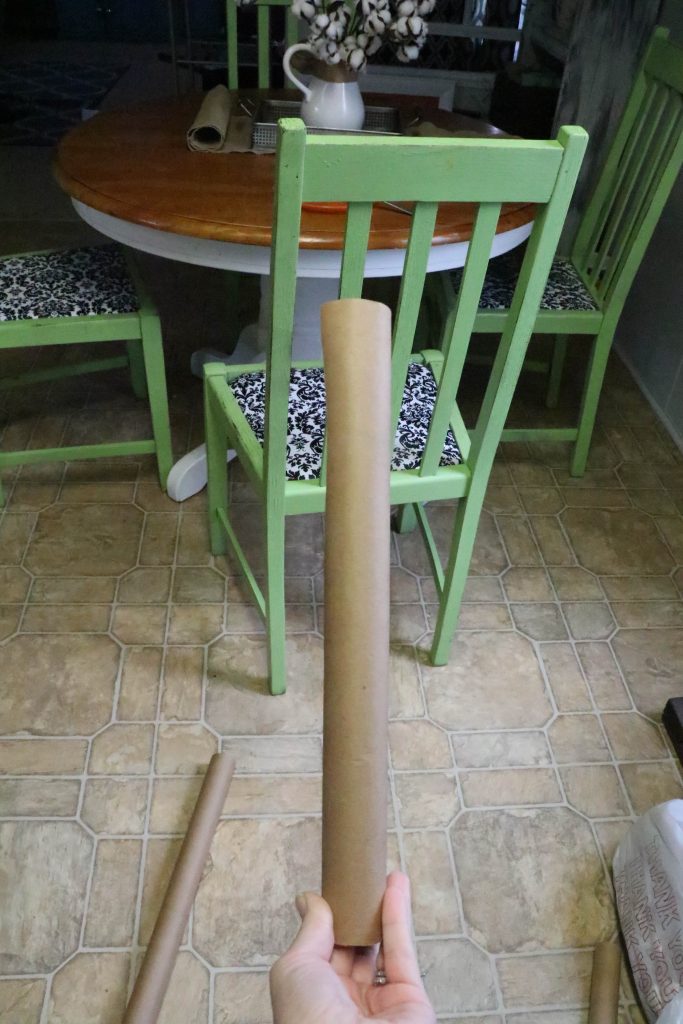 When you are finished wrapping the rolls, simply hot glue each vase together, to make a set of 3!
After gluing the rolls together, I simply took washi tape and rolled it around the bottom of the 3 vases to give them a more "together" look. I then added my flower embellishments to the outside of the rolls where I thought they looked cute. I have had these for a couple of years and had never used them, so this was the perfect project! They turned out soooo cute! You can use any kind of scrapbook embellishments and fun flowers! The sky is the limit, really. If you feel like you don't know what to get, Amazon has tons of options right HERE, so you don't even have to leave your house!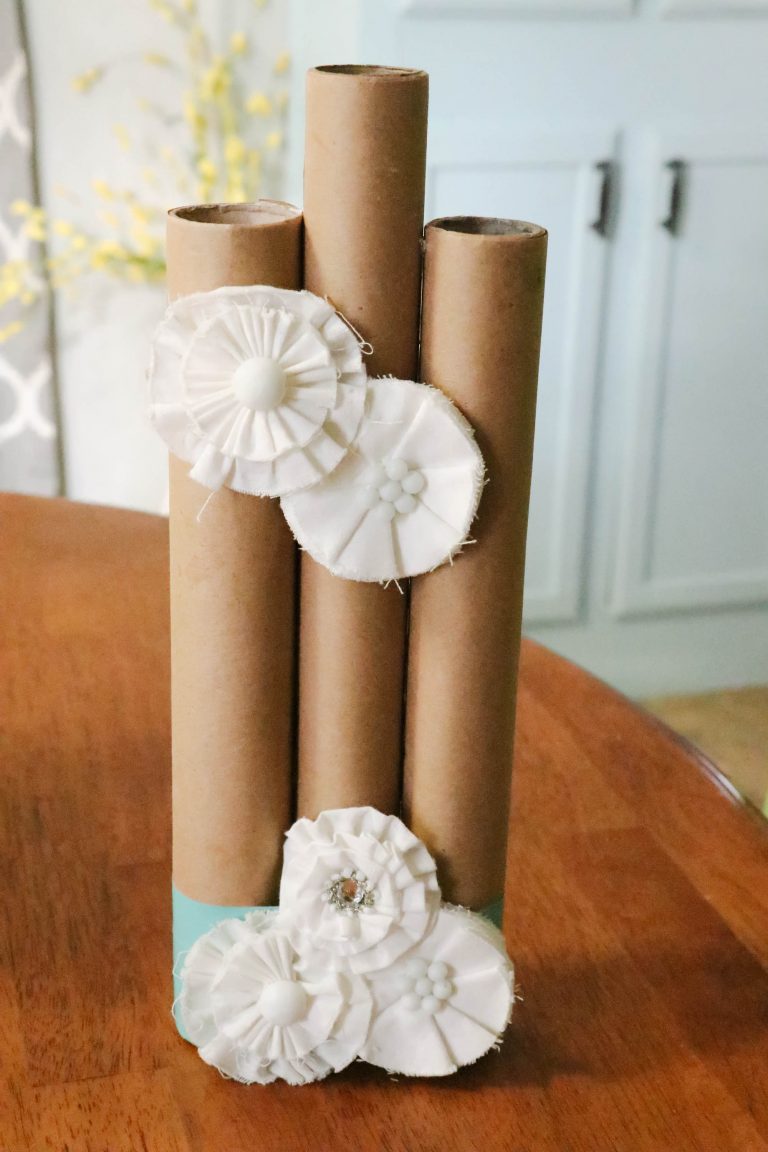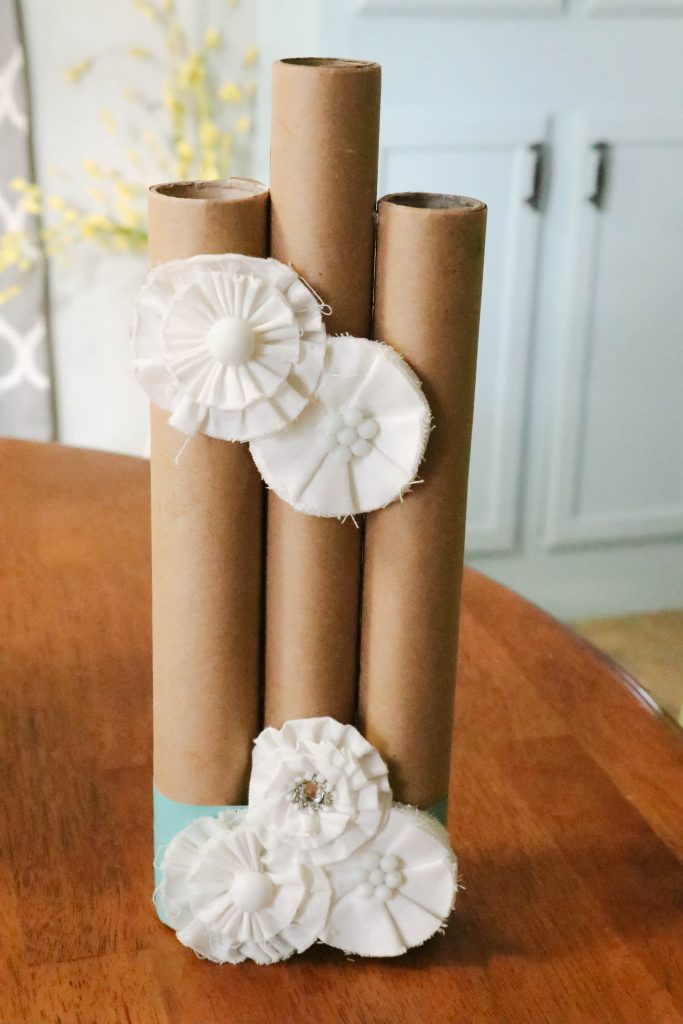 Simply add your flowers~and here is my finished product!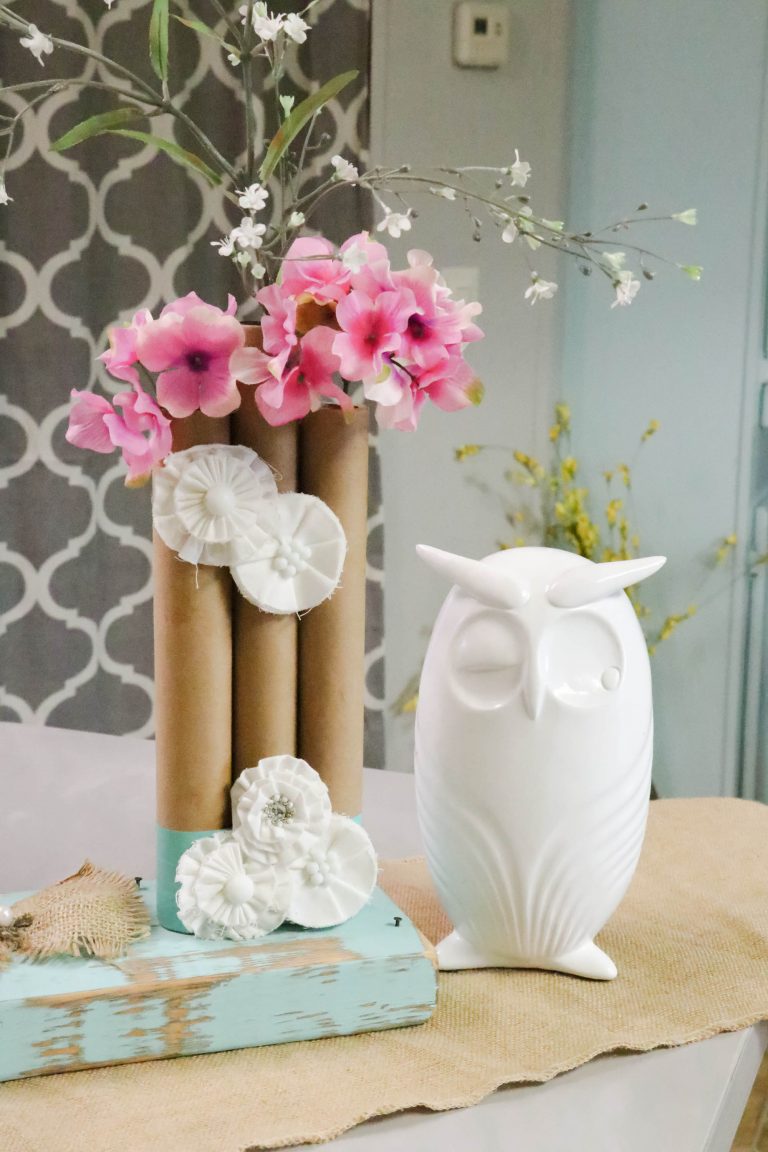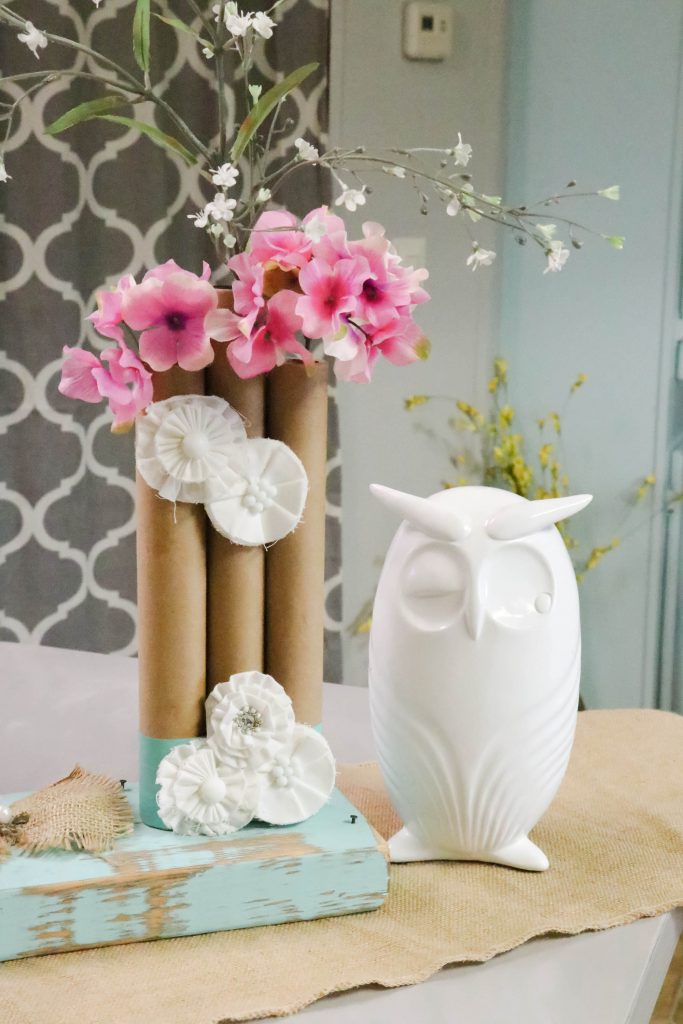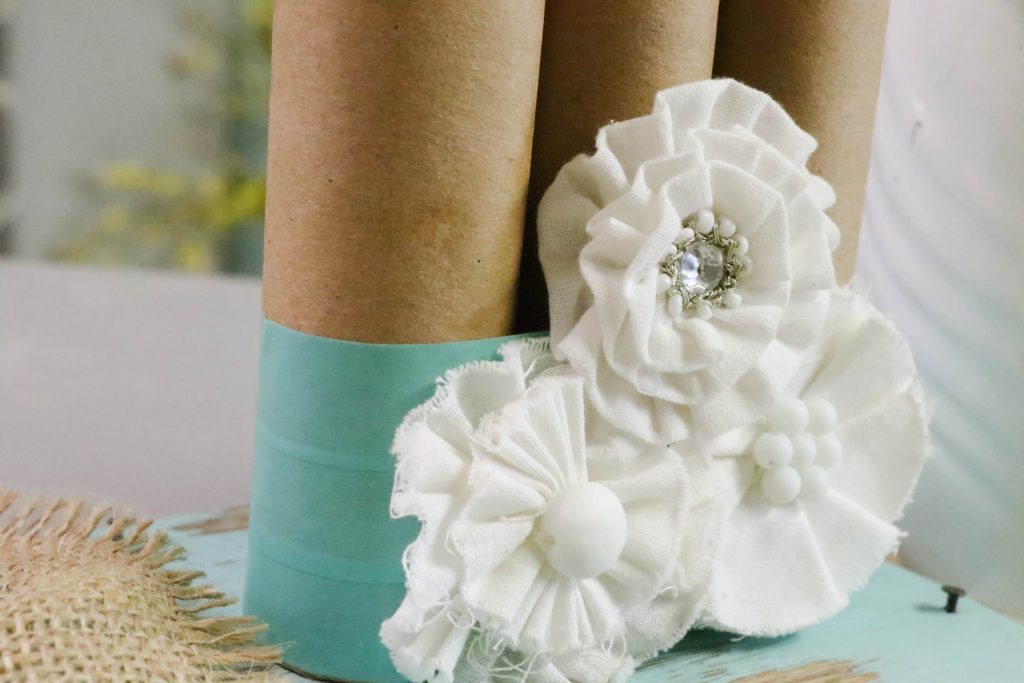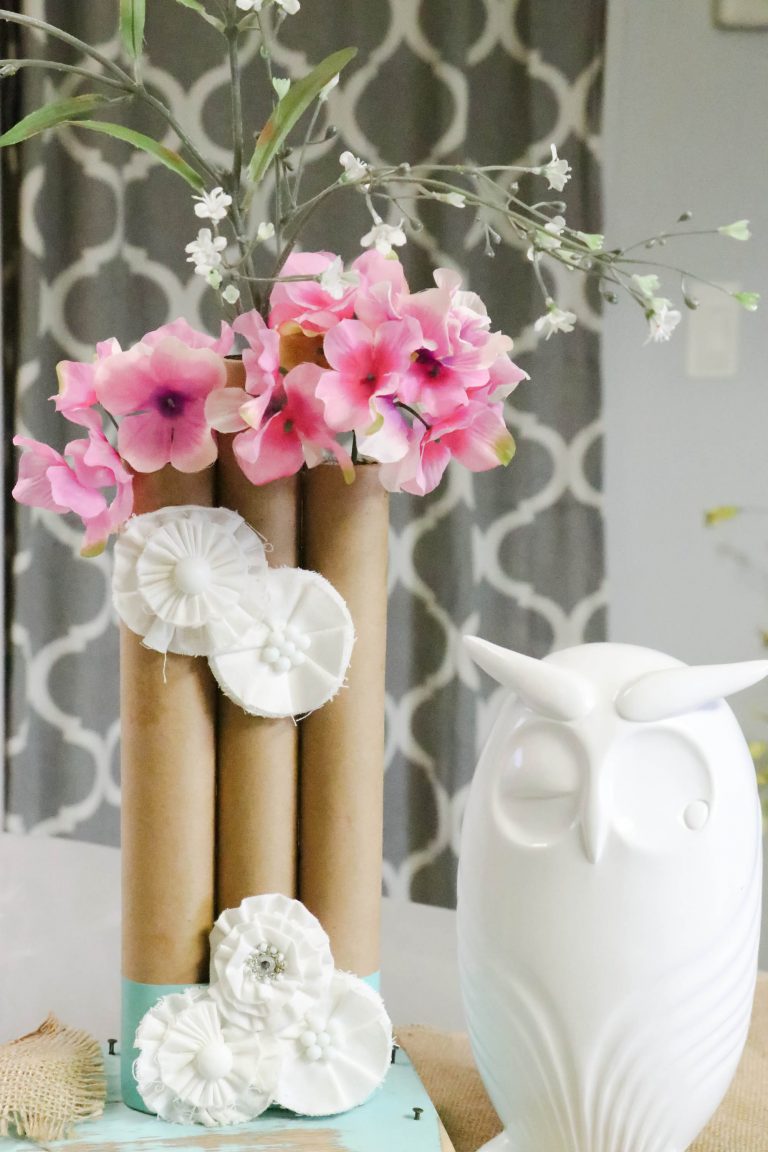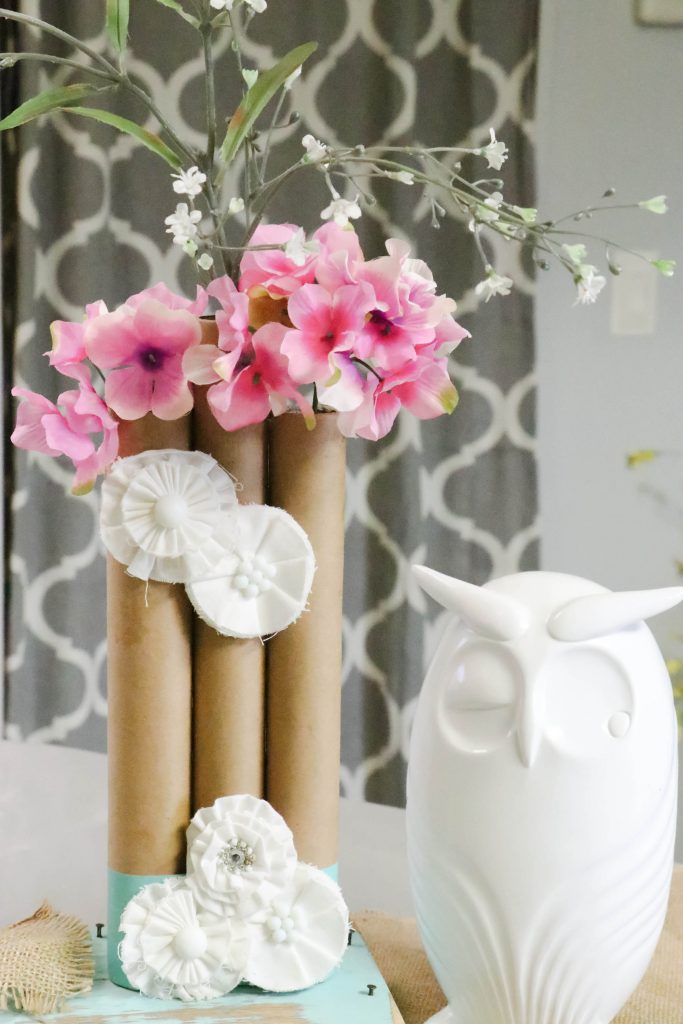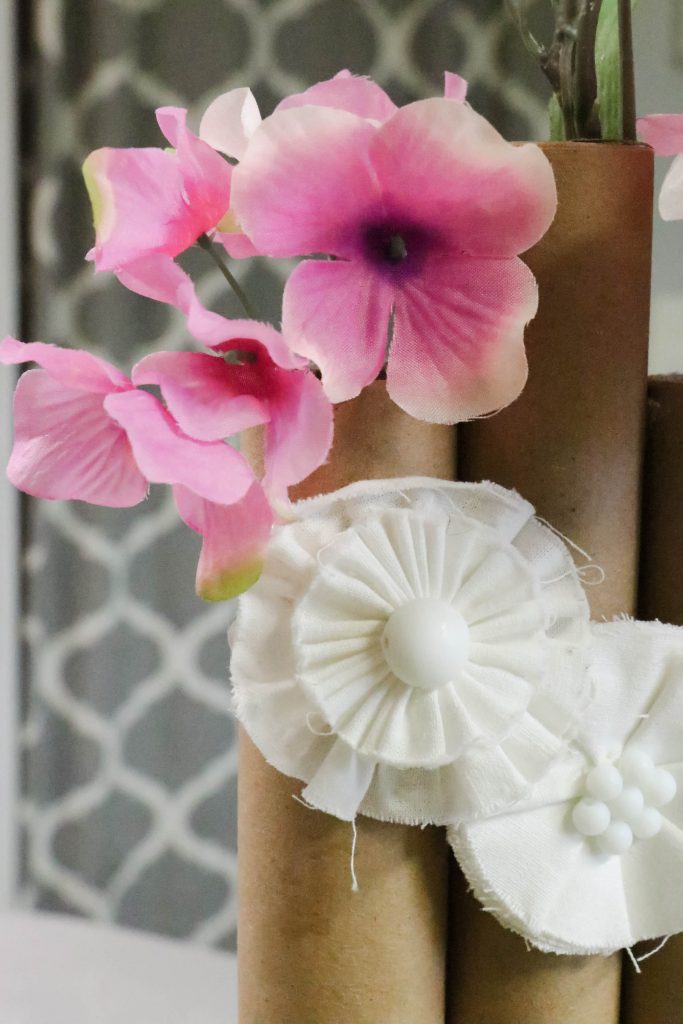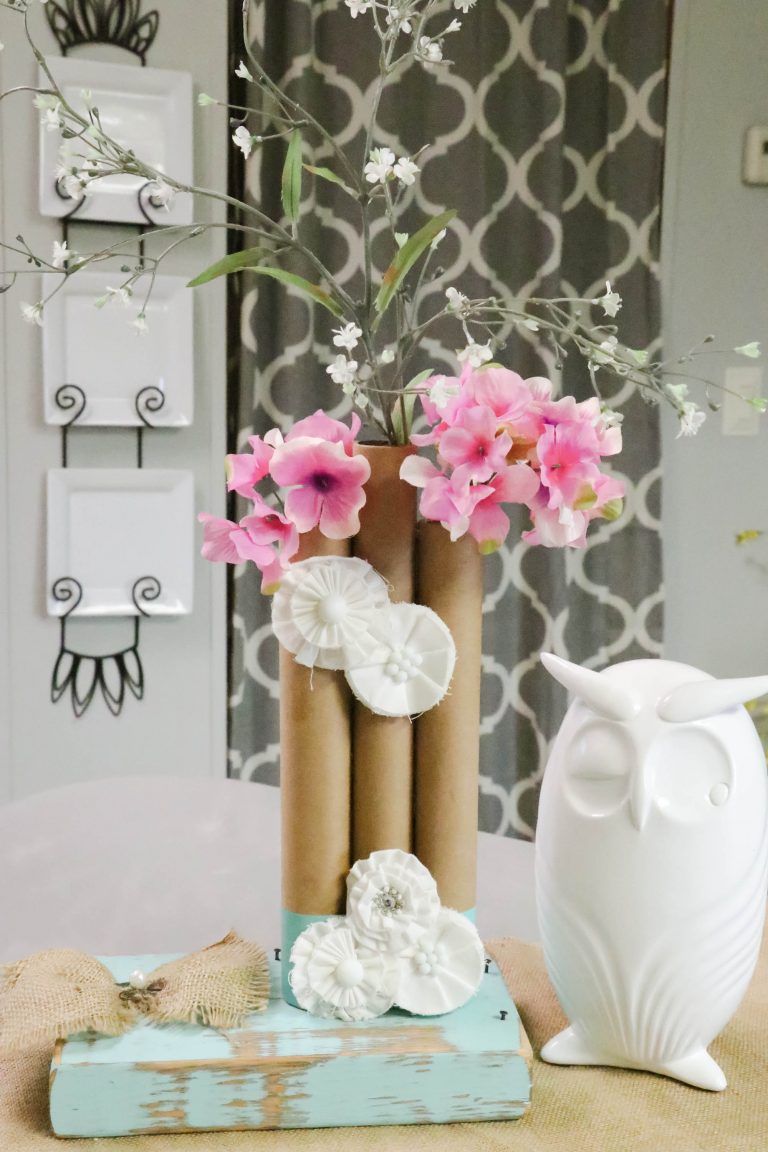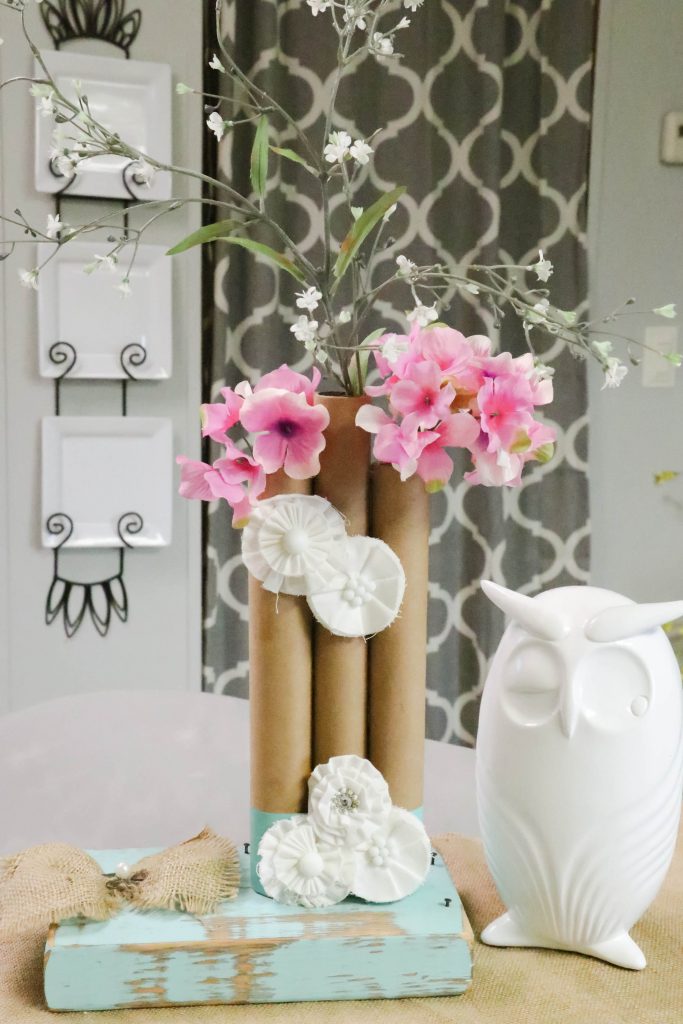 So, what do you think? It adds the perfect little touch to any space, and I can change out my flowers anytime I want. Can't beat that. I also think it would be fun to do some vases in colorful, vibrant prints! There are tons of possibilities with this project, just be creative!
Pin this for later!




Follow Along on Social Media!
Pinterest/Facebook/Instagram/Twitter