If you have followed my blog for all of 3 seconds, you know that I love me some spray paint! I had never even used it until about 2 years ago, to be truthful…but once I started, I became obsessed. It is amazing all that you can transform so easily with just a little ole can of spray paint! And let me tell you, some of the makeovers, you would NEVER believe was done with spray paint. The makeover I am bringing to you today is one of them.
You see, I really do like chickens. I think they are cute and farm housey…but I don't like those old fashioned ones that have random colors. Maybe I am weird? I probably am. I really just wanted a plain white one that would match anything, but the only ones I could find were rather pricey for my non existent home decor budget I am on these days.
Well, I decided to get creative so that I could get one for my kitchen. I found this bad boy for $1! It was large and had really pretty form. It wasn't ugly, but it was slightly chipped and was not what I was going for.
*Some affiliate links are used for your buying convenience at zero additional cost to you.**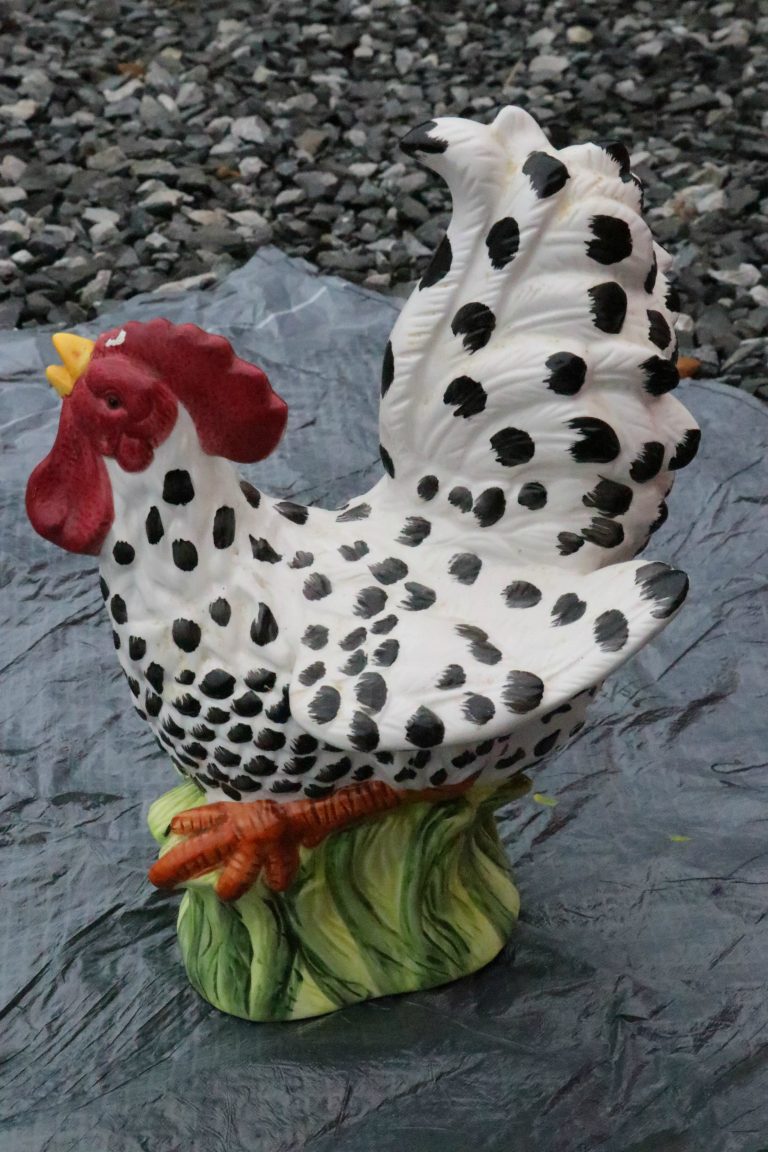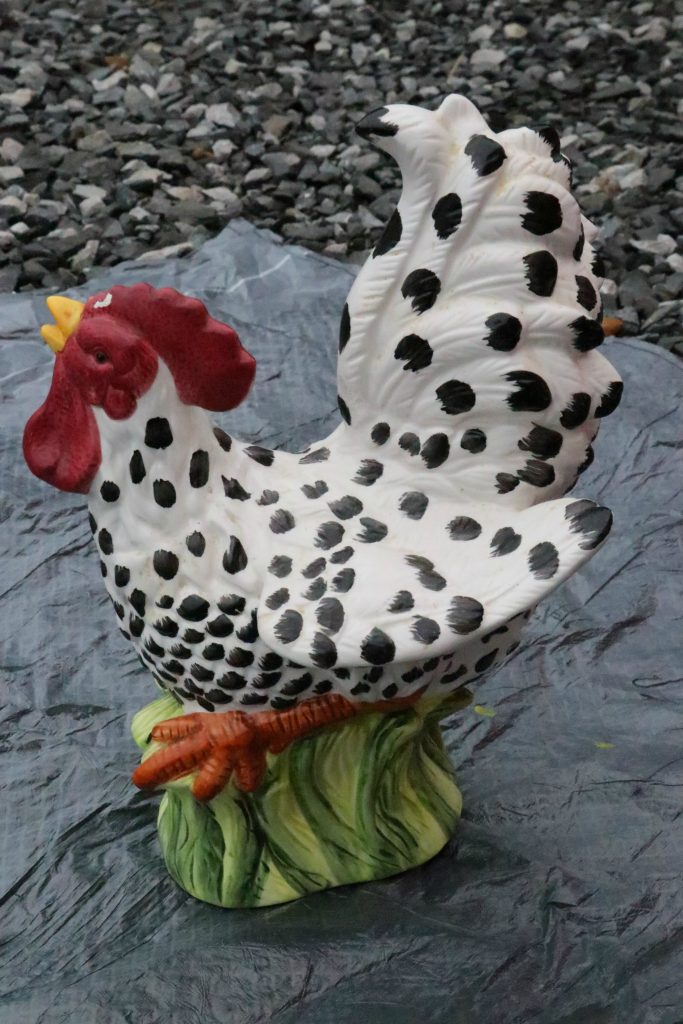 I decided to use a glossy white spray paint on this.
THIS is the paint I used:


This was after 1 coat. You will think- YIKES, this is not covering. It does take about 3 good coats to completely cover. Be sure to use light, even coats as to prevent running.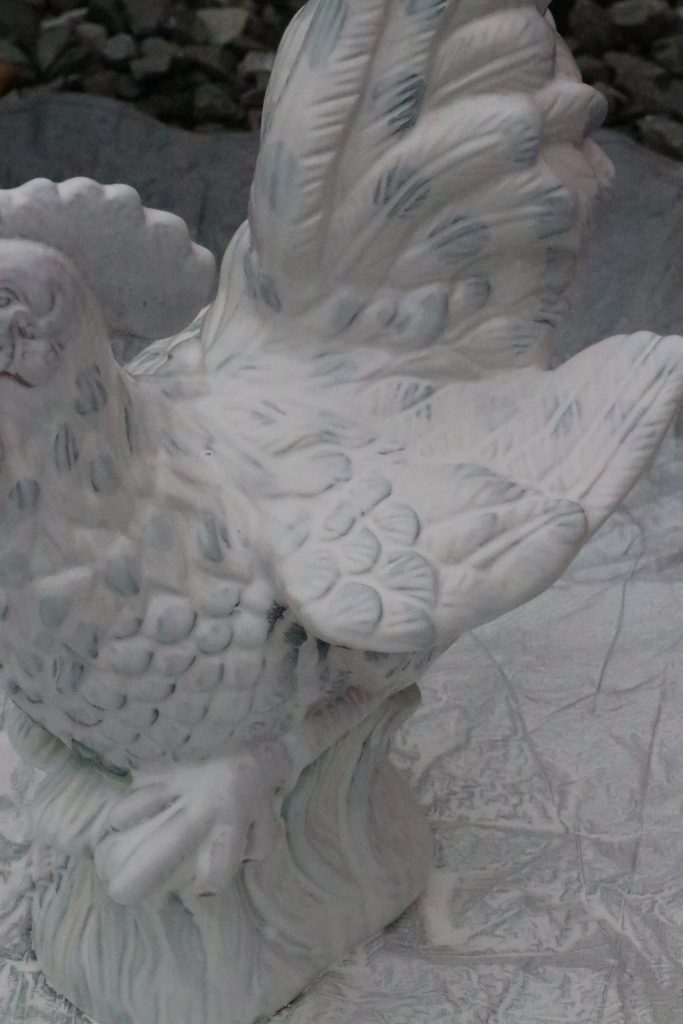 After I had let each coat dry and got about 3 good coats on, my chicken was beautifully glossy and ready to hit the kitchen!
Here it is NOW! I love it! Would you EVER guess this was spray painted???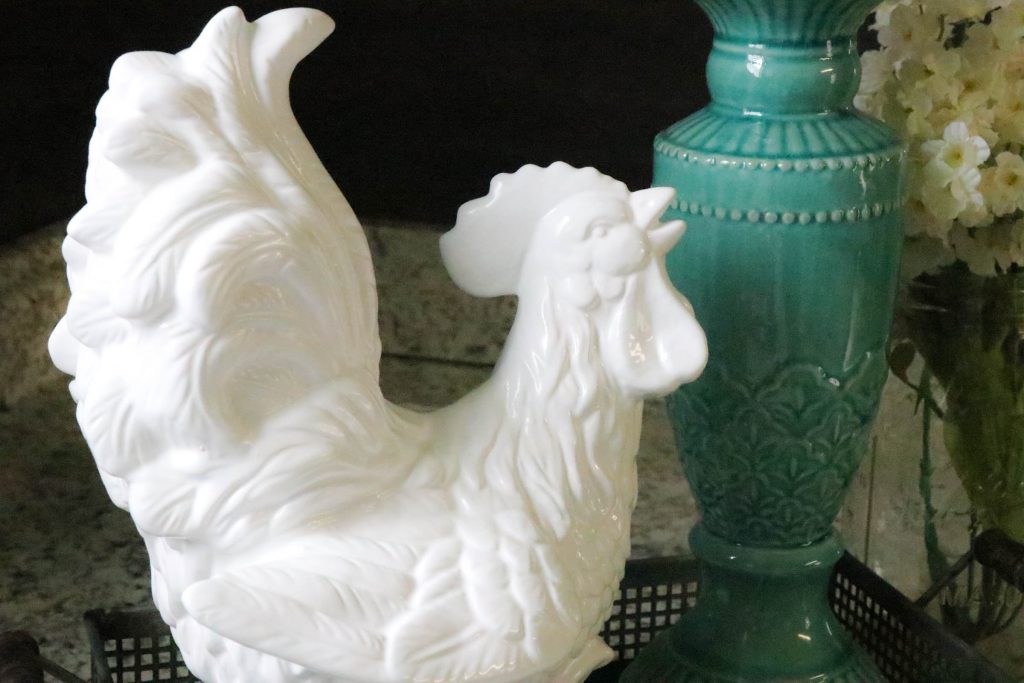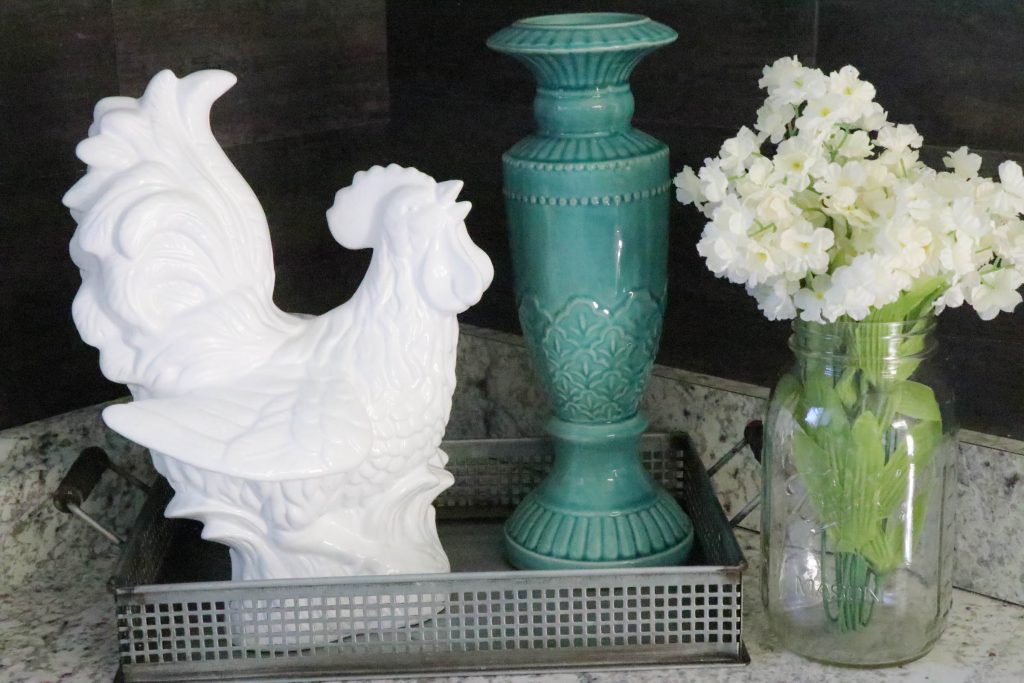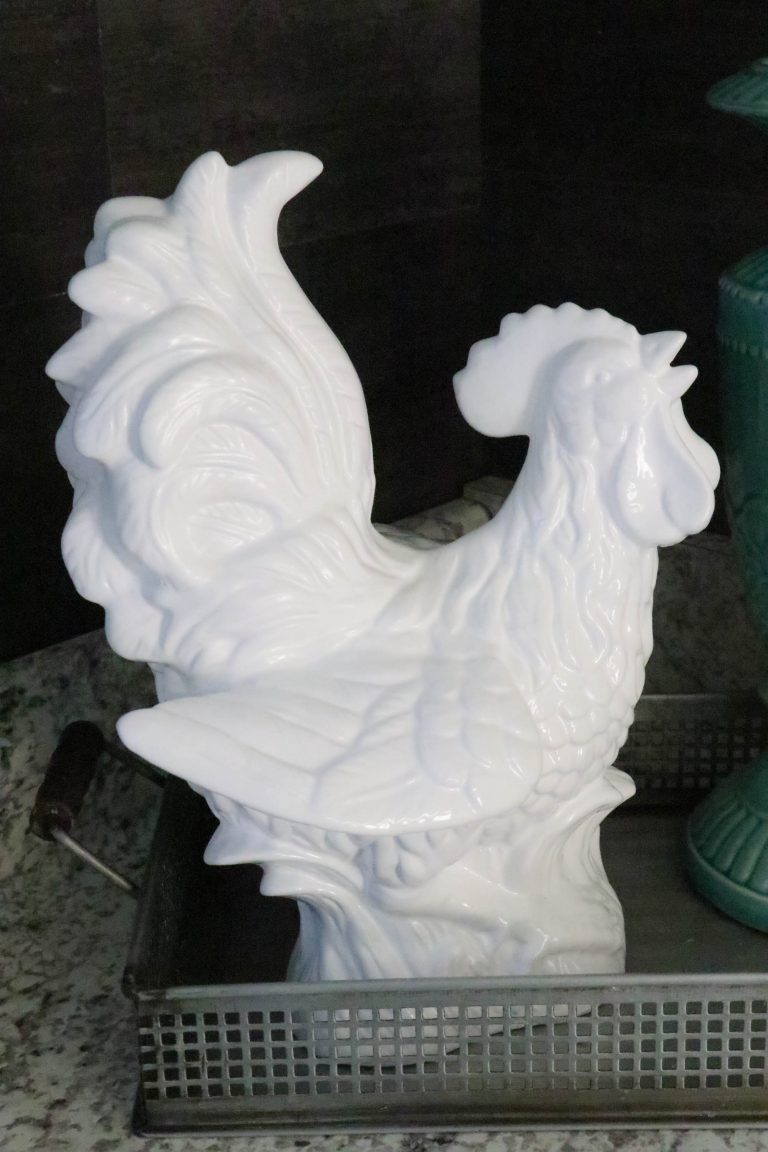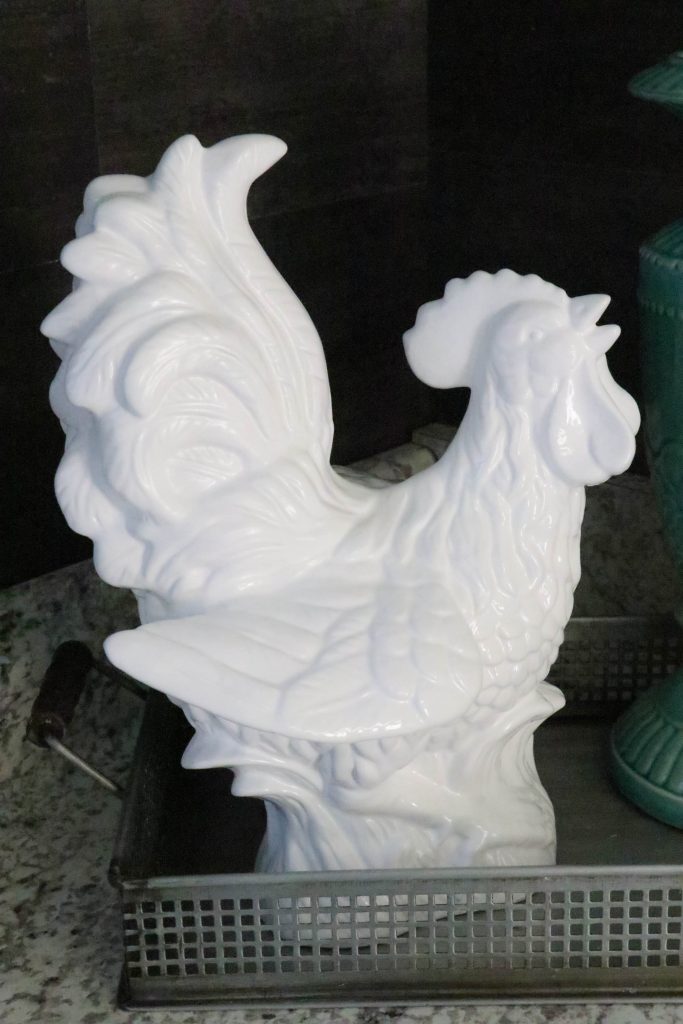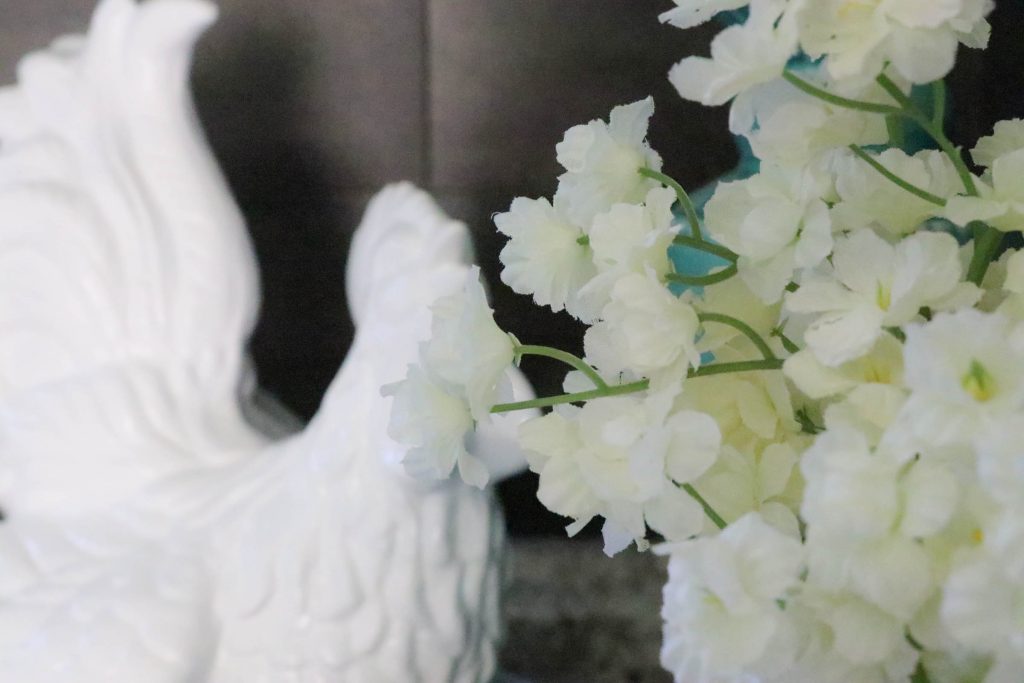 Here is another BEFORE and AFTER just to see how crazy it is!
I am telling y'all…SPRAY PAINT is where it's at! Stock up for this spring and summer so you can paint everything you see.
PIN FOR LATER!


Check out some other popular spray paint projects that I have done!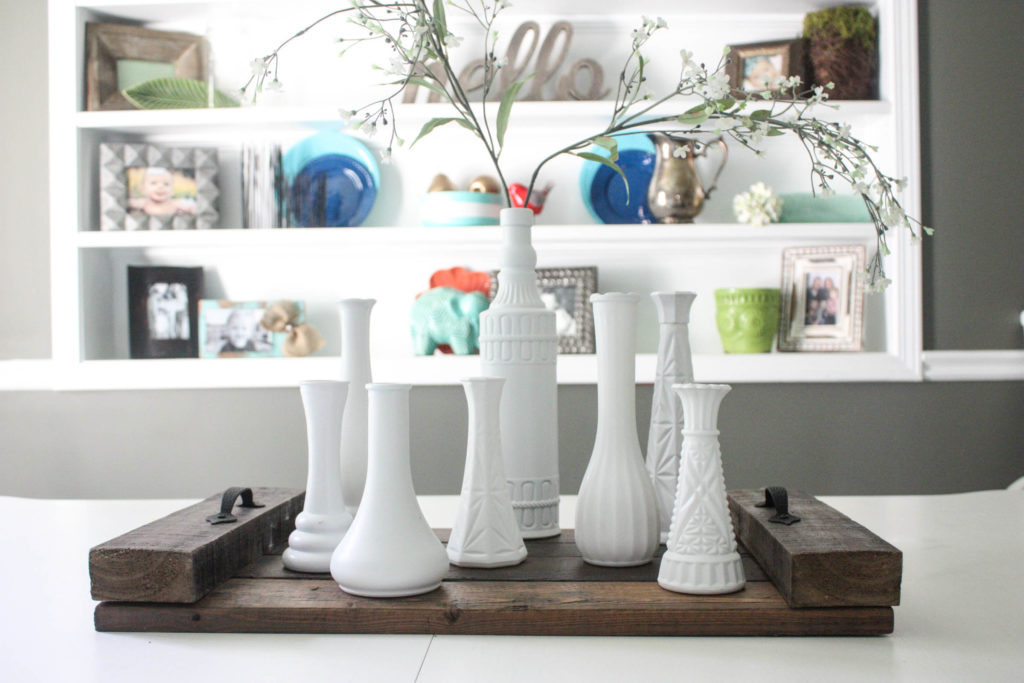 12 Amazing Spray Paint Projects