A little can of spray paint can do wonders. I am telling you the truth, but since seeing is believing, I wanted to share with you some of the most awesome spray paint projects that I have found out in blog land lately. I was BLOWN AWAY at many of these, and I have no doubt you will be too!
*Check out the original blogs for more info on each one-link BELOW each picture!*
Can I get a WOW?? Did I lie to you? I told you these projects would amaze you. Does it make you look at spray paint in a whole new way? That stuff is amazing. It can literally change the look of anything into exactly what you want it to be, and it is so reasonably priced! One can goes a LONG way!
Which project was your favorite?? I would love to hear in the comments!
Pin for Later!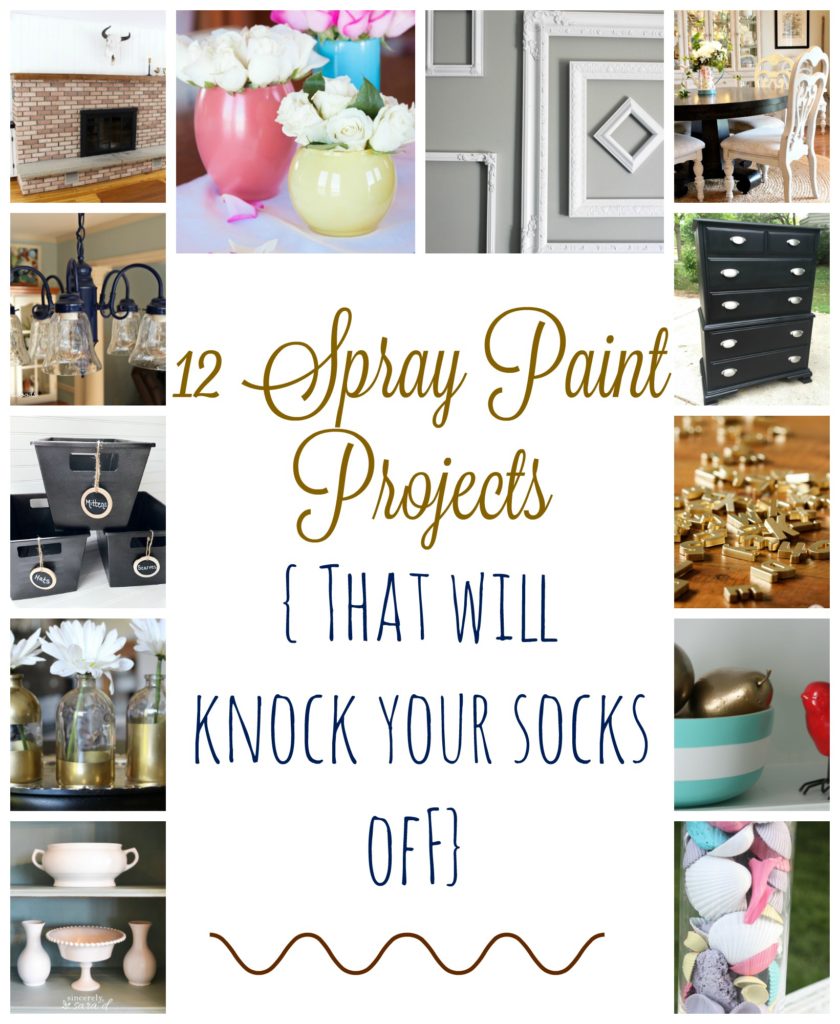 If you enjoy my posts and want to be notified anytime there is a new one, I would LOVE for you to sign up below!