I asked over on Facebook for you all to text me a picture of a craft you've made inspired by me… and when I say the response was overwhelming, I mean it!!! You all are SOOOO creative, and I wish I could showcase every single picture that was sent in to me… but we'd be here forever! So, I RANDOMLY chose 10 of the projects that came through… and I am so honored to be sharing them on my blog today!
Curio Makeover by Autumn Samuel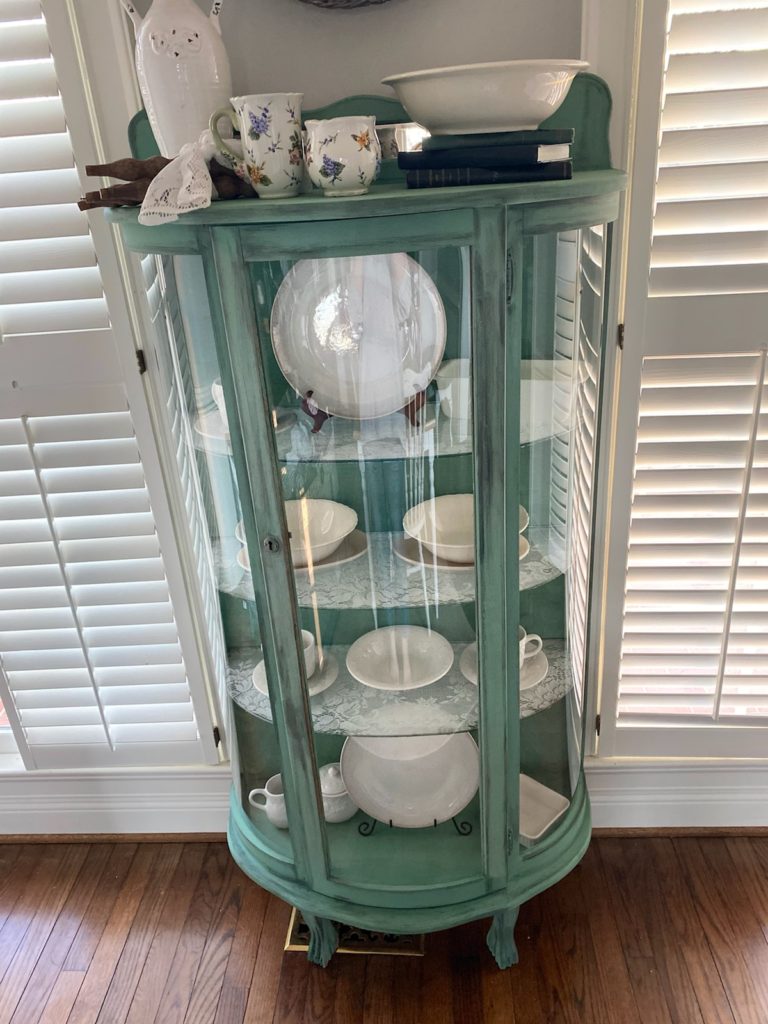 When Autumn sent me her curio makeover, I was in awe!!! She was inspired by my Corner Cabinet Makeover, and her version is OUTSTANDING! Look at the lace she added to those shelves… and all her white pieces look stunning. Great Job Autumn!!!
2. DIY Cake Stand by Meleah Cubillo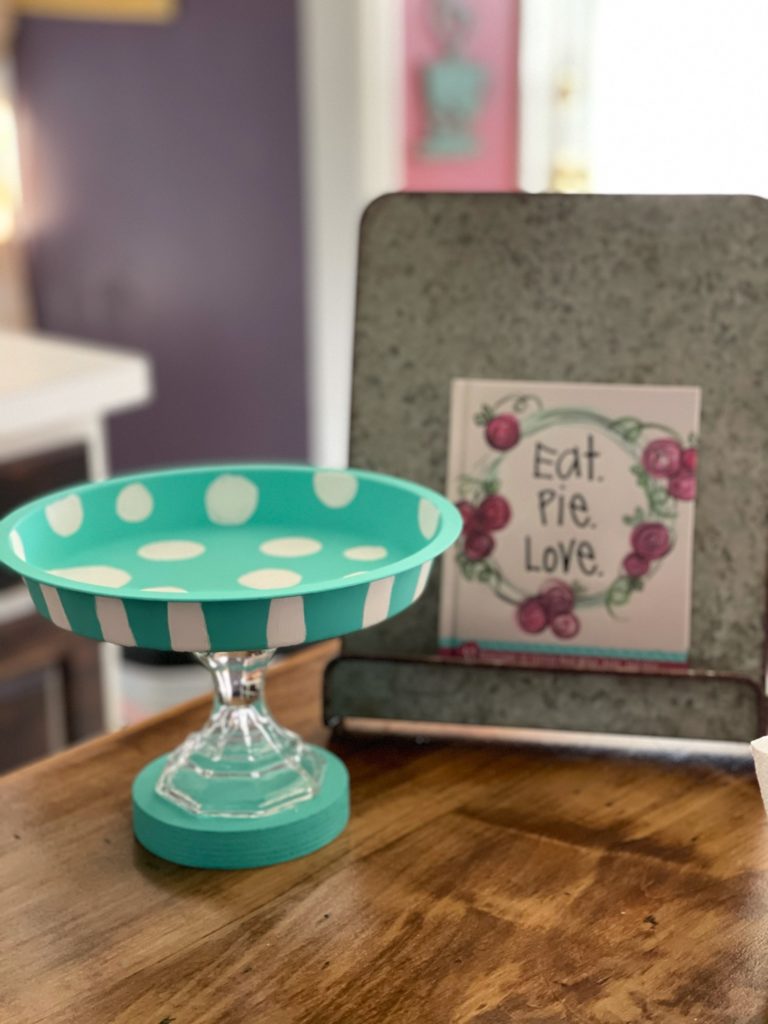 Y'all… didn't Meleah do an EXCELLENT job on her version of my Dollar Tree Cake Stand? I love that she painted the bottom to piece to match the top- and y'all know that's my favorite color!!!
3. St. Patricks Gnomes AND St. Patricks Painting by Marcia Lanting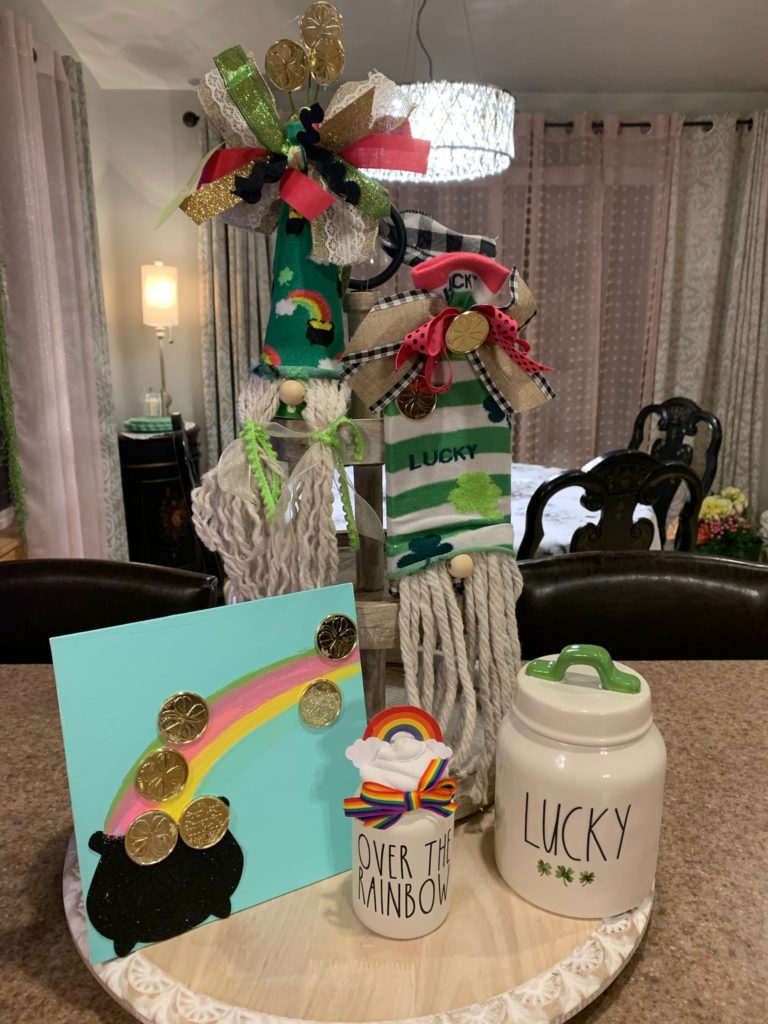 I want to note two things here- first, her version of my St. Patricks Day Gnomes are to die for!!! Aren't those little pig tails just adorable?!
Second, her granddaughter painted the pot of gold after she watched Eden's Live making it! Don't you think she did a WONDERFUL job?!?!
4. DIY Family Sign by Karen Lawalin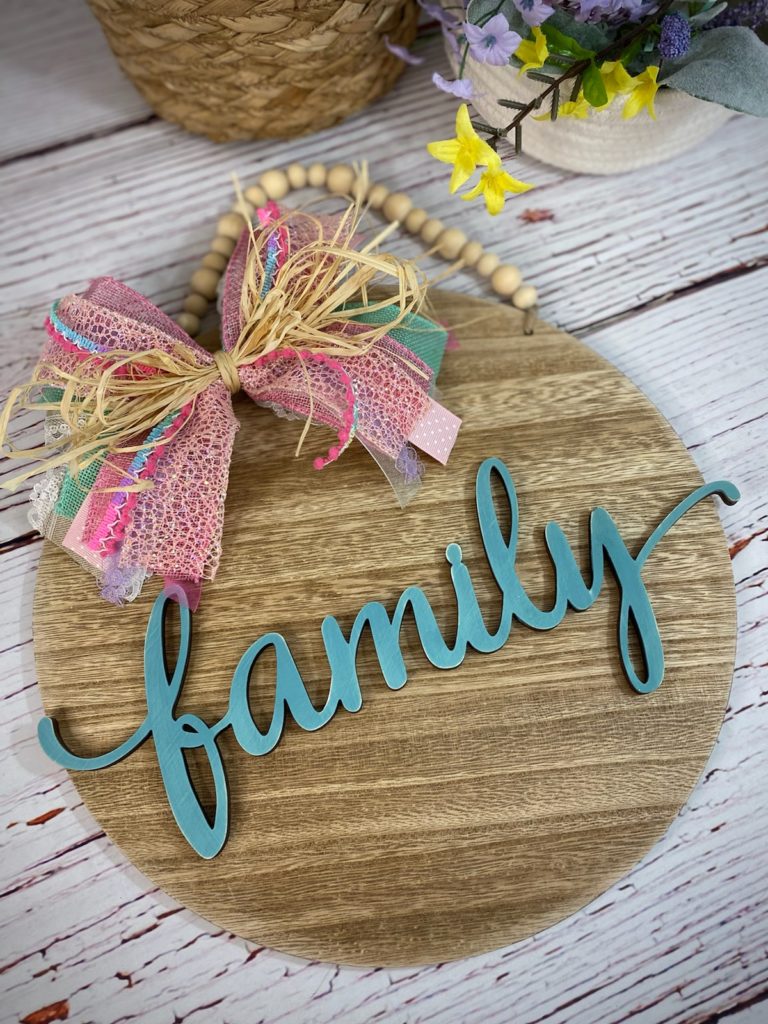 This whole sign is PERFECT! She watched my live making my version, but I love that she made hers blue! And can we talk about that Re-Fabbed bow?!?!? She even added a wood bead hanger, which I think was the perfect touch!
5. Flower Canvas by Sharon Horton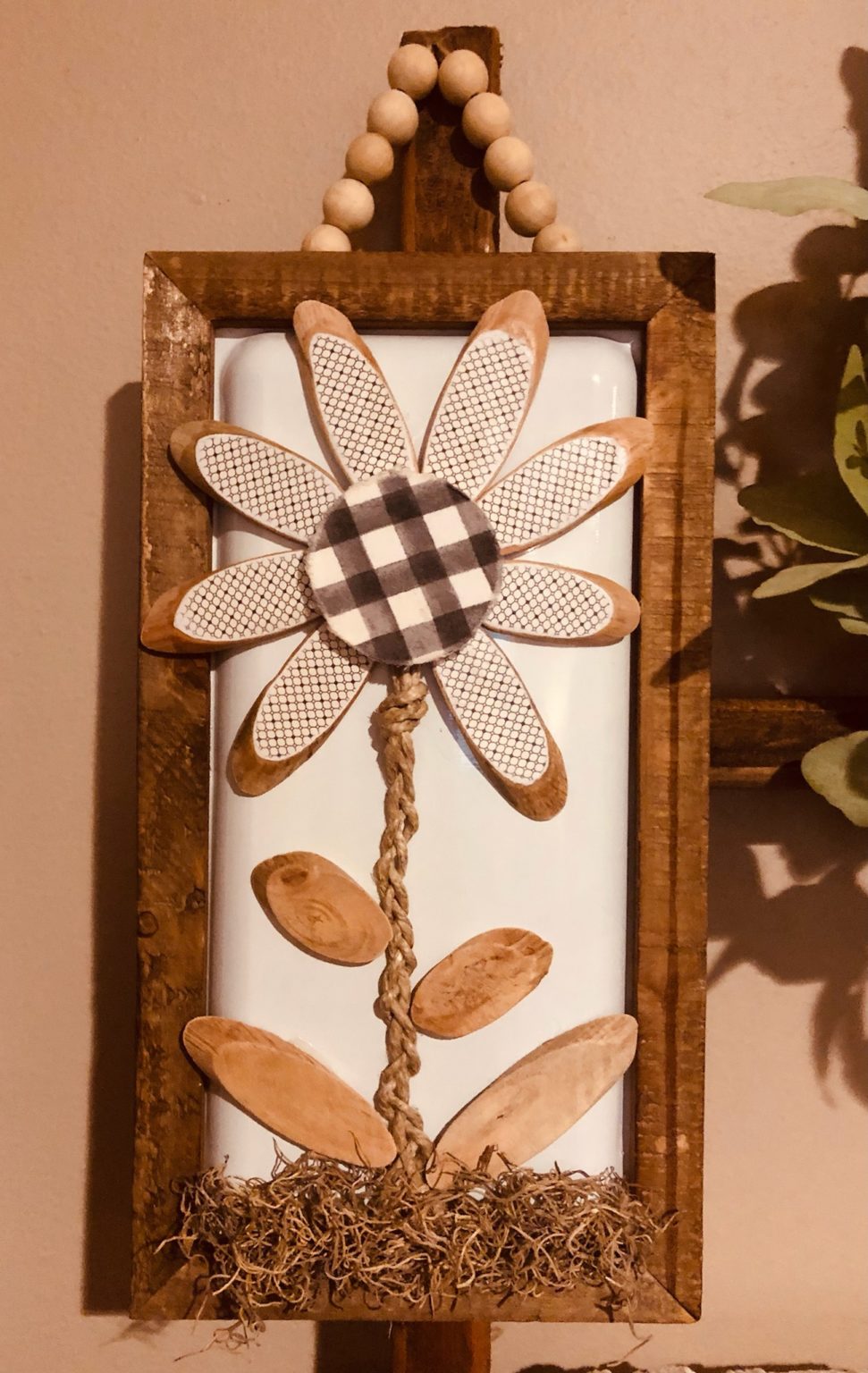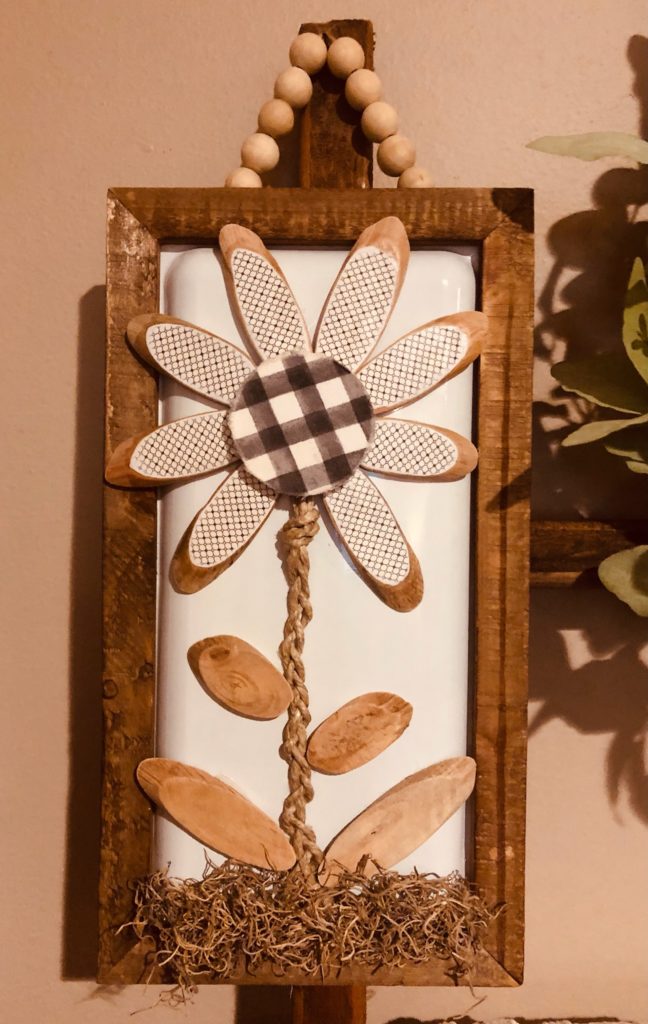 I feel like I made my DIY Flower Canvas just yesterday… I just love it so much!!! Sharon's took the inspiration and ran with it, because her version is INCREDIBLE!!! I live that she made the stem out of braided rope, and added scrapbook paper to the petals! This is the perfect sign to make for your home for Spring!!
6. Tidewater Pantry by Terri Doran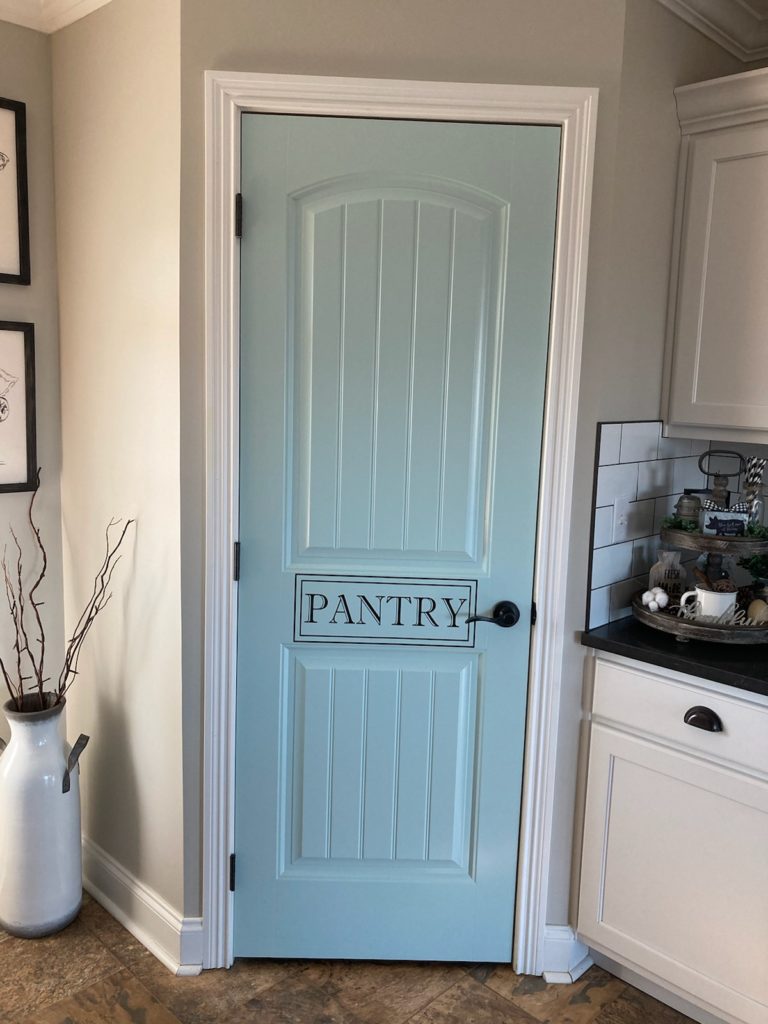 Terri mentioned that she LOVES the pops of tidewater that I have mixed in within my home… so, she painted her very own pantry door that color!!! I think it looks gorgeous, and the Pantry sticker just makes it complete!!
(I have this color in my Kitchen and Laundry Room!)
7. DIY Bunny Sign by Dana Friedel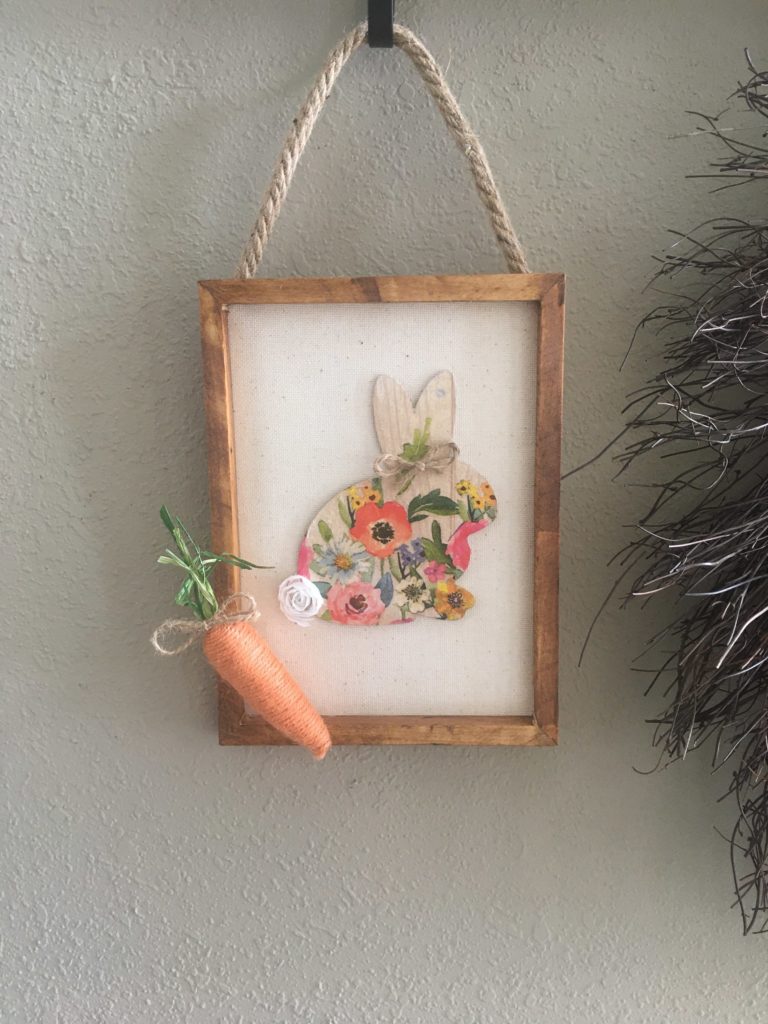 I can definitely see where Dana took inspiration from my DIY Bunny Sign, and took it to a whole new level! She made the reverse canvas and added the carrot the same, but the bunny she chose is just the cutest! I love that she added the little details like the tiny little bows, and the flower as the bunny tail! This definitely screams Spring!!!
8. License Plate Sign by Phyllis Burkhead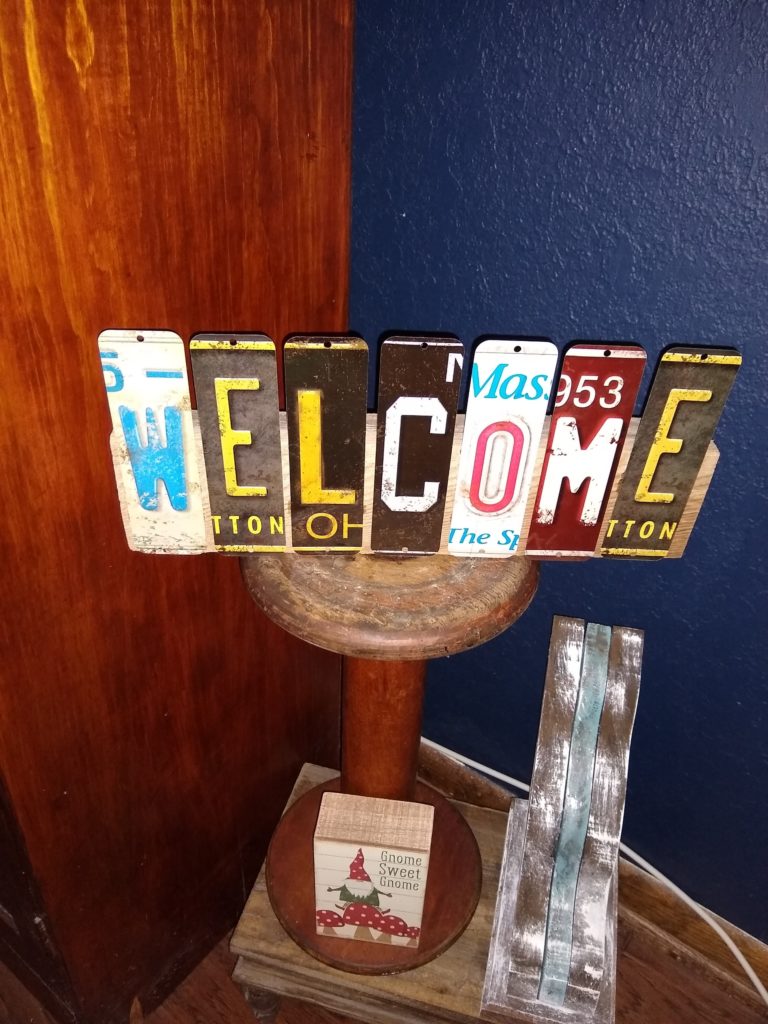 Remember last year when I made the License Plate Sign for Blaize's room?? Phyllis decided to make her own version as a welcome sign! I love how it turned out, and I love that you can make this sign to say ANYTHING!
9. DIY Carrot by Janna Dalmeida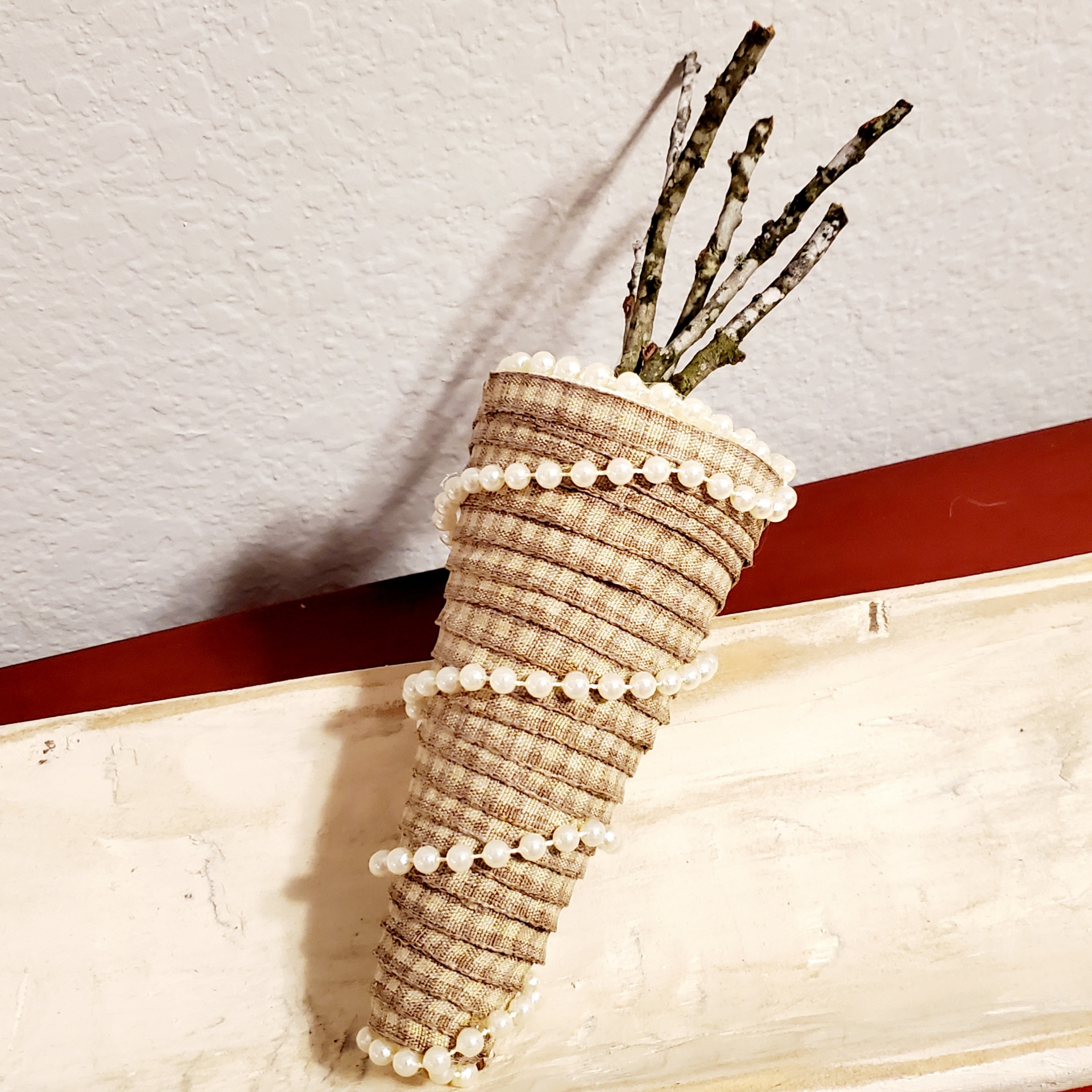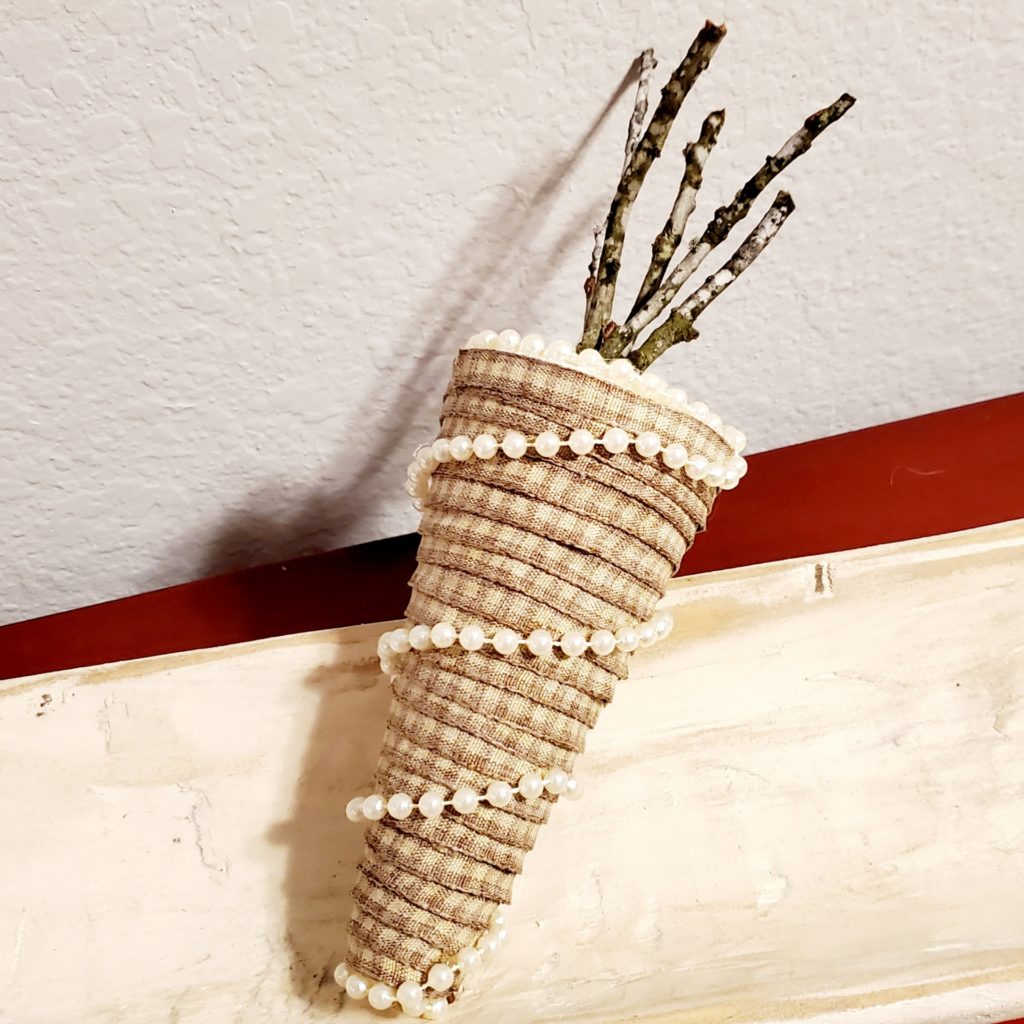 Now, I made my DIY Carrots to look more like a traditional carrot… but this has me thinking that I want to make more to look something like this!!! I love the rustic-ness of it with the sticks, but also love how glam it is with the pearls!!! This is perfection in my book!
10. Kitchen Utensil Art by Junan Hall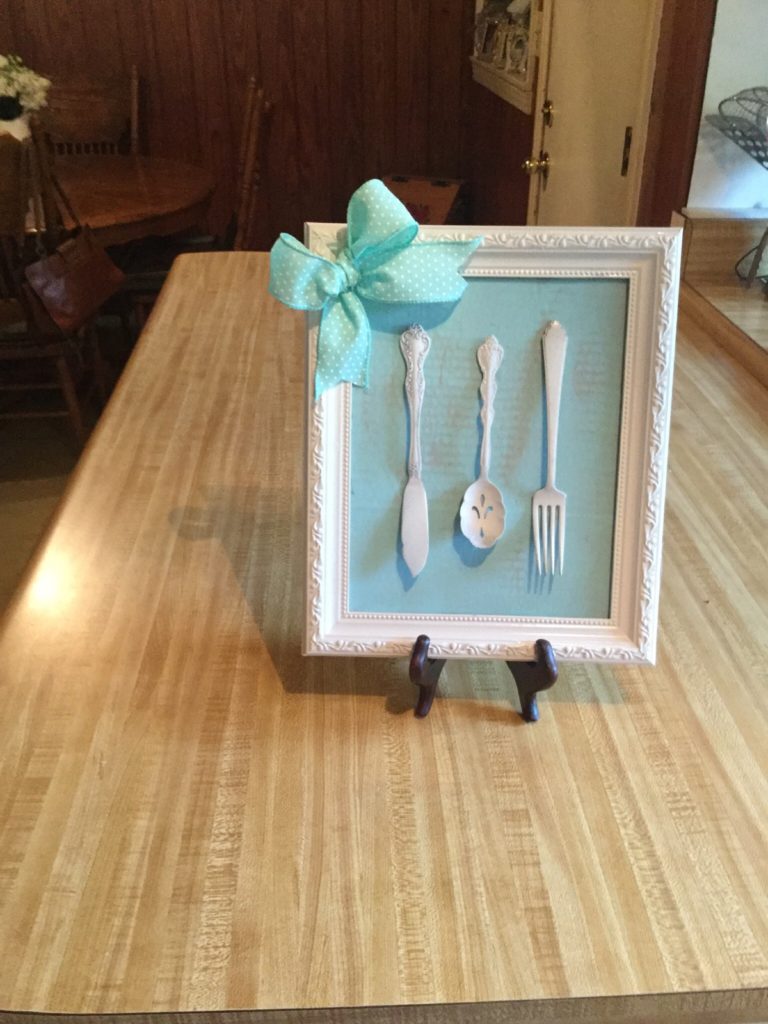 Junan was thinking right along with me when I said someones trash can be your own treasure… so she took inspiration from my junk turned utensils into a Gorgeous Kitchen Sign, and made her very own! I love the detail of the utensils she chose, and thought it was a great idea that she set it up on an easel!
Can we just take a moment to recognize just how CREATIVE the re-fabbed community is?!?! I was BLOWN AWAY with how cute and creative all the projects were, and I truly wish I could share every single one!
If you ever want to send me pictures of projects that you have made inspired by me, PLEASE feel free to!! You can TEXT them any time HERE!
PIN THIS FOR INSPIRATION!