If you have followed my blog for any length of time, you have seen several projects using kitchen utensils. They are CHEAP and EASY to use, and y'all know I am all about that!
For this specific project, I hit up my favorite local junk place – Anything Goes! They literally have everything. Seriously.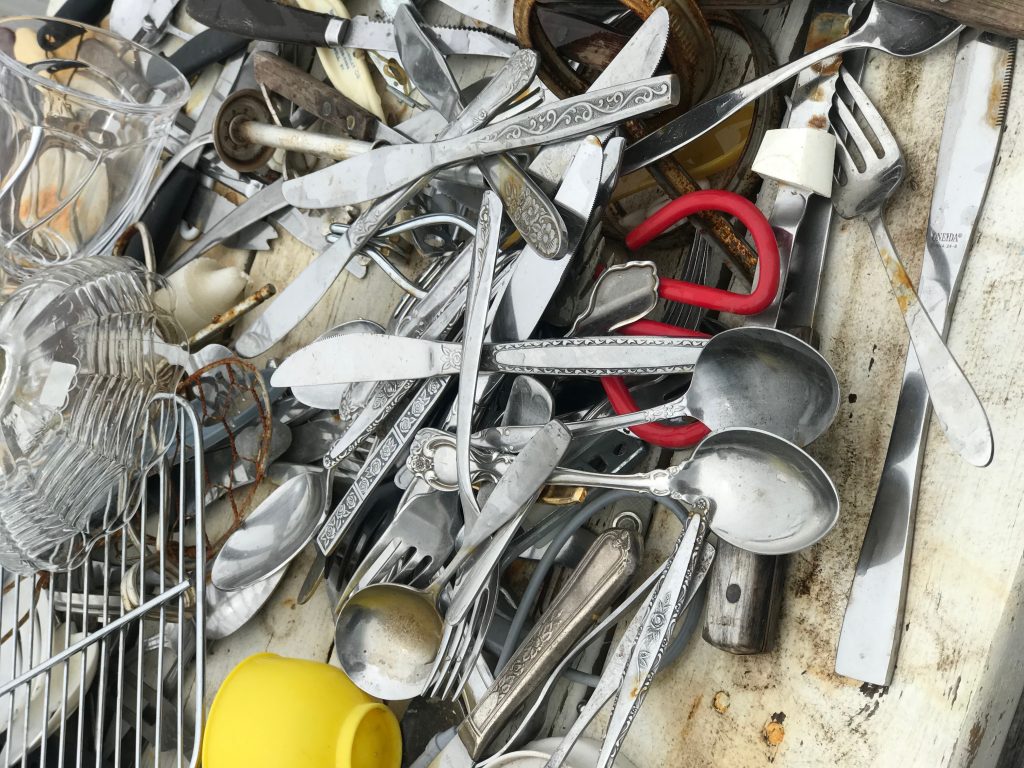 I found several styles of silverware in a big ole pile, and I pilfered through until I found some that I liked. I went ahead and bought several more than I needed, "just in case".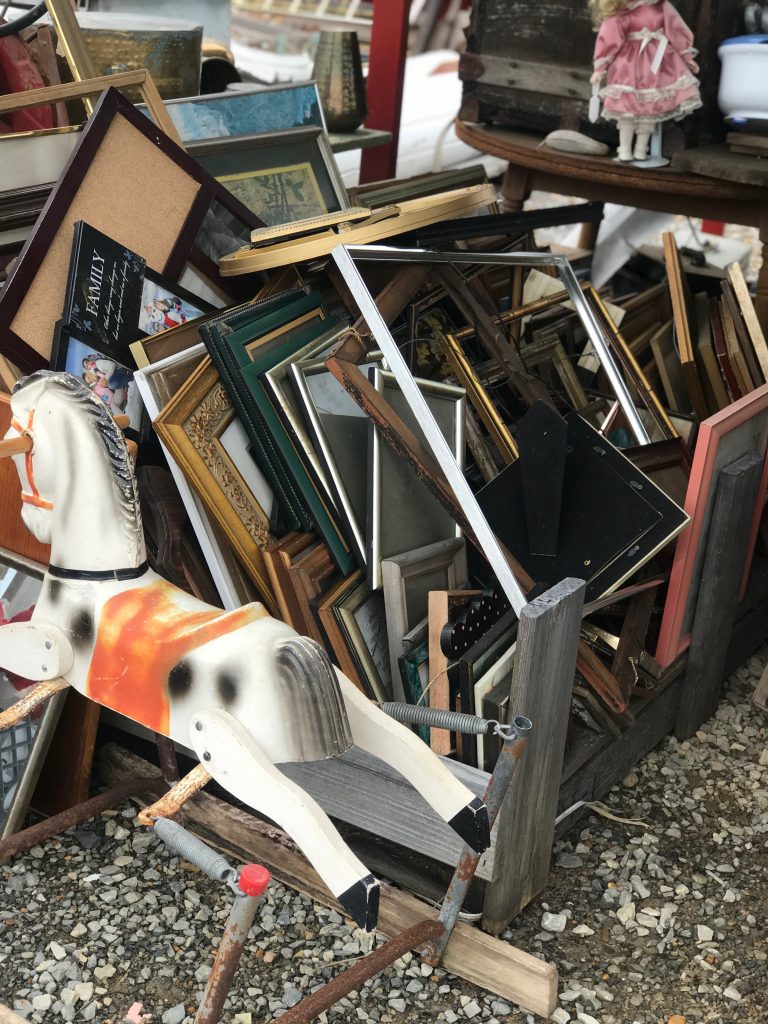 I also found an old frame while I was there. It had good detailing, and I knew that is what I wanted for this project.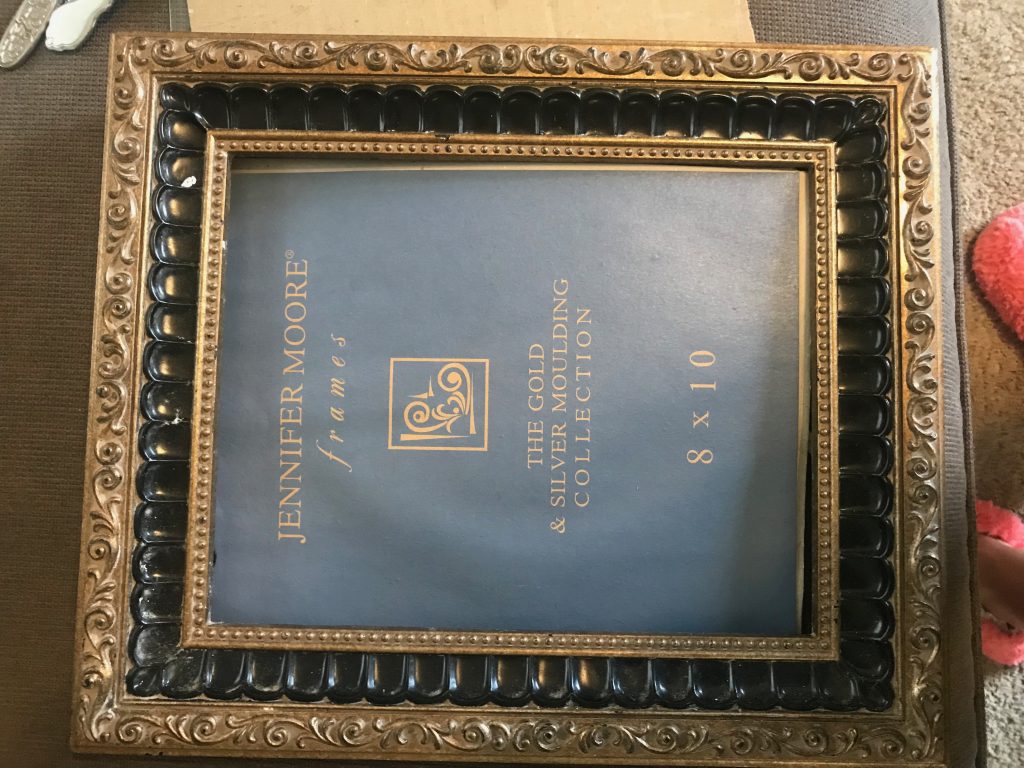 Now, onto the actual project….
Here is what you need for this!
Cool kitchen utensils (I used a fork, spoon and knife)
Detailed Frame
White (or any color) spray paint
Hot glue gun (mine is HERE *aff link)
Now, it is pretty self explanatory…but all I did was take my silverware and clean them up so they would be ready for spray paint.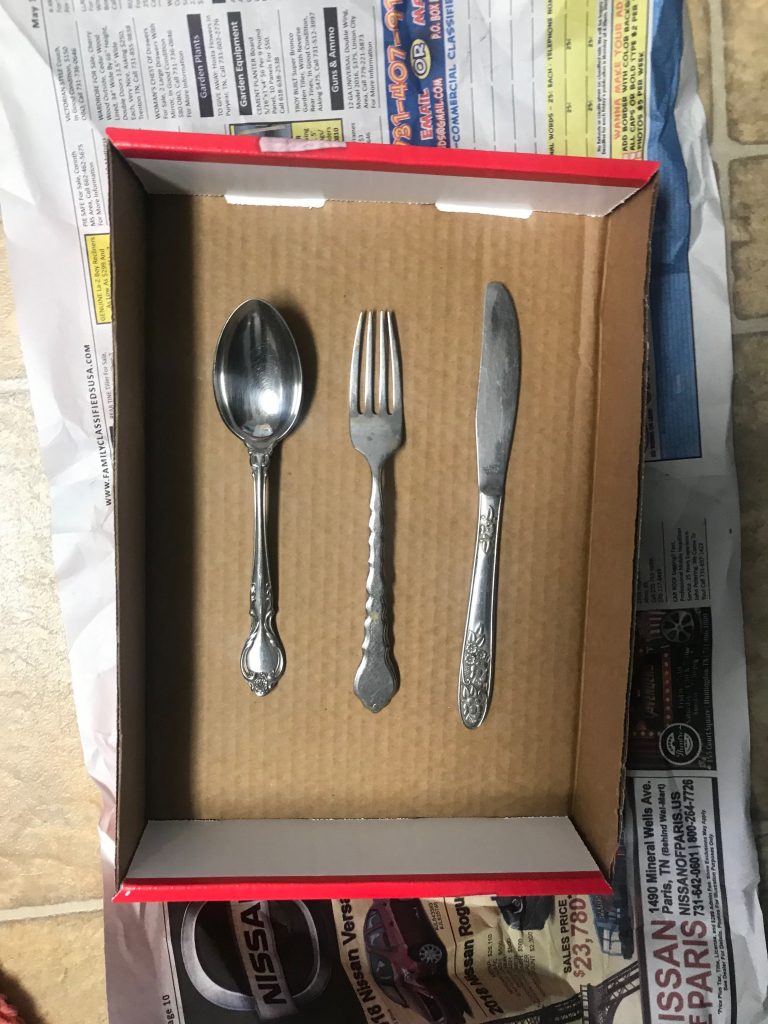 It was raining so I put them in a little box and actually sprayed them in my kitchen (don't tell my husband lol) — make sure there is PLENTY of ventilation if you do this!
I did the same process for the frame, except I waited til the rain stopped and did it outside.
For the backing of the frame, I took some "mystic sea" paint that I had on hand and brushed some on kinda half hazardly and let that dry. It would make a perfect backdrop for my utensils.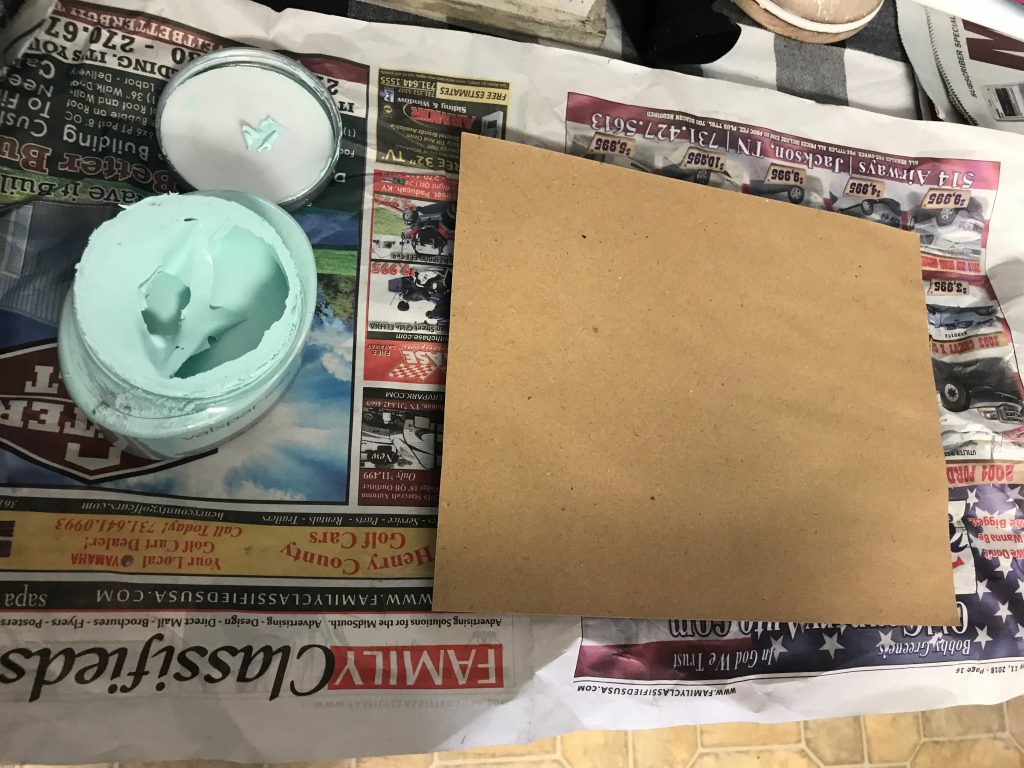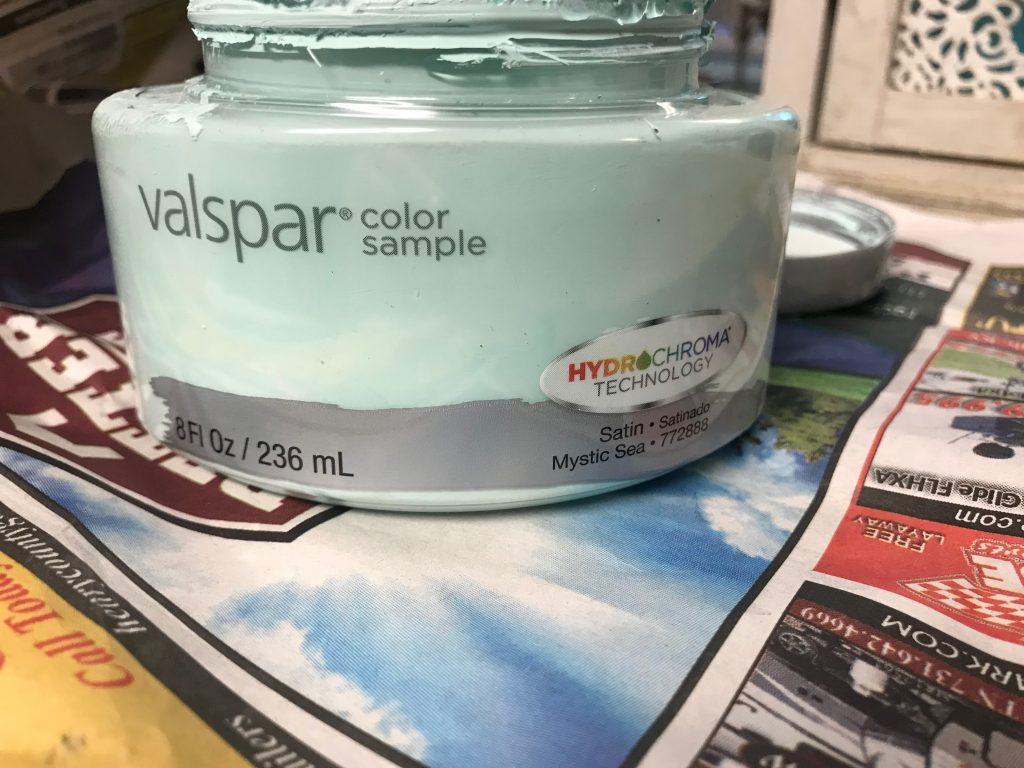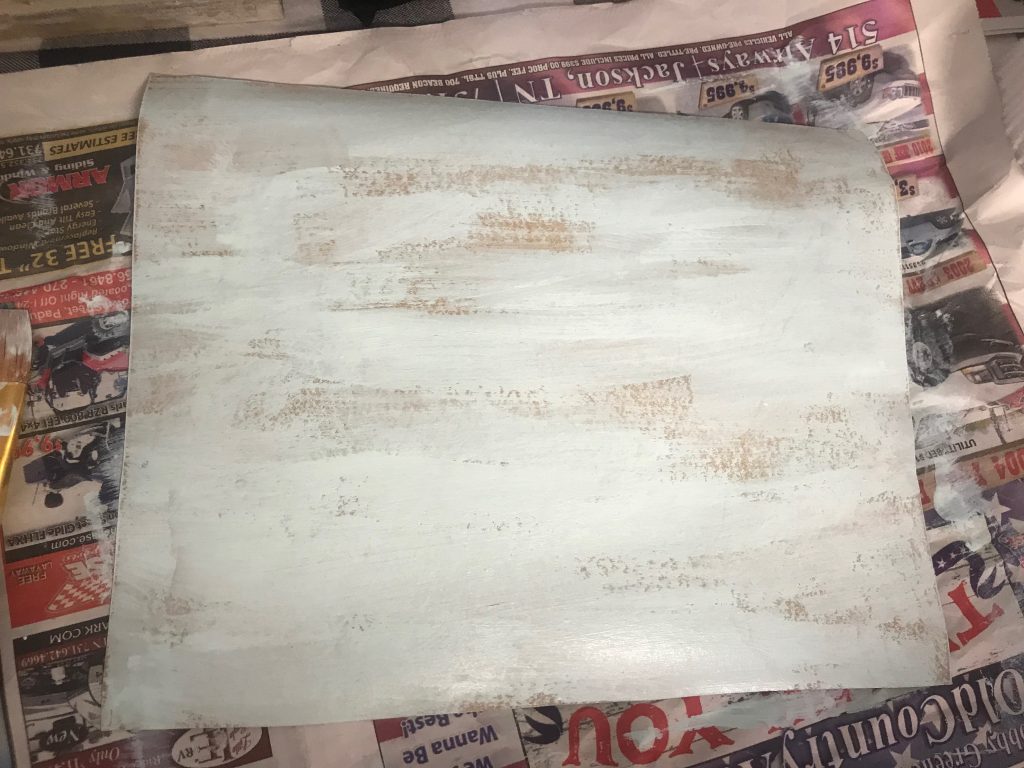 Once everything was dry and fully covered in paint, I simply hot glued my utensils onto the aqua backing and placed it inside of my frame.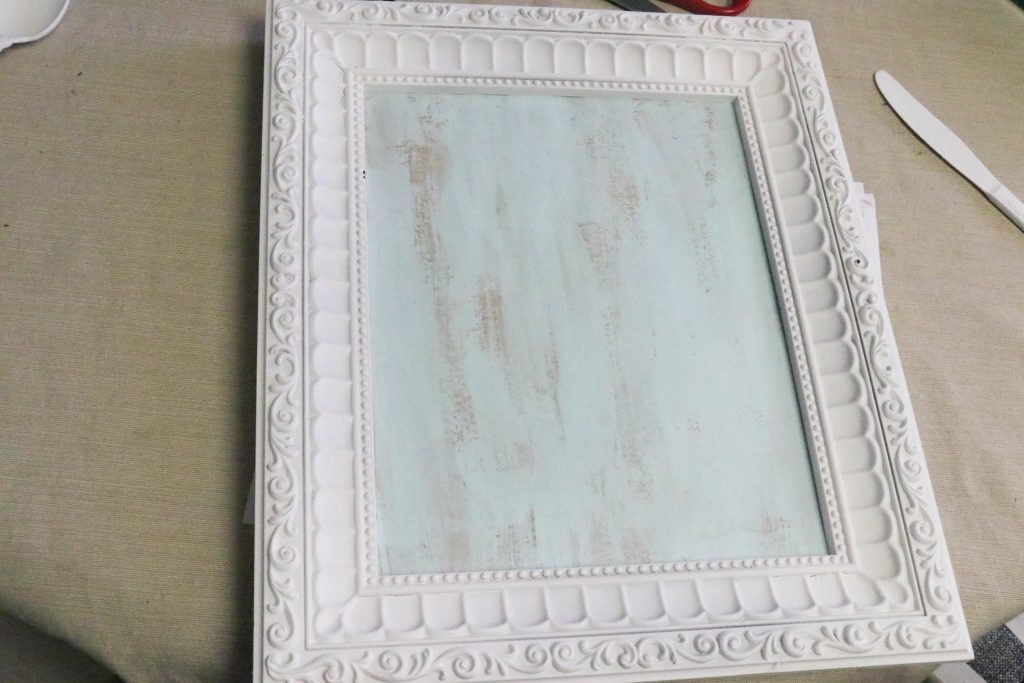 It seriously looks soooo good. So much better than these pictures show!
The first pictures are hanging on the wall, and the second set of pictures is of it used in a vignette, being propped up. I like it both ways!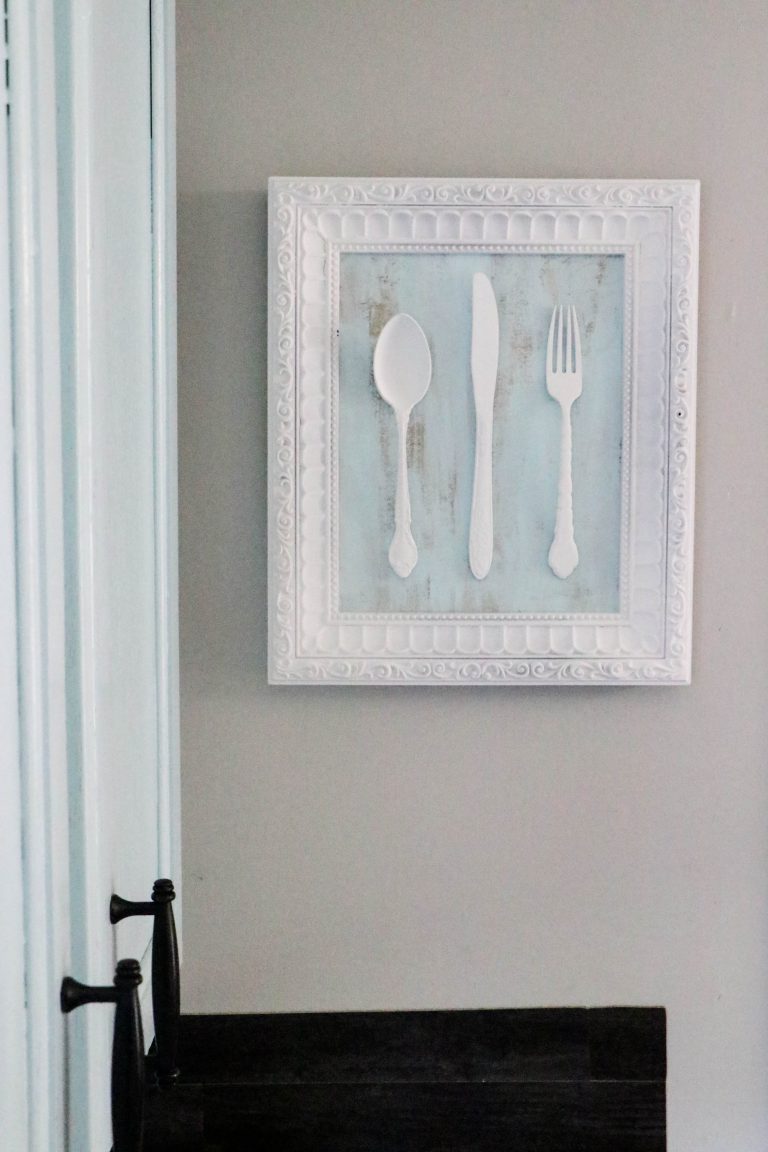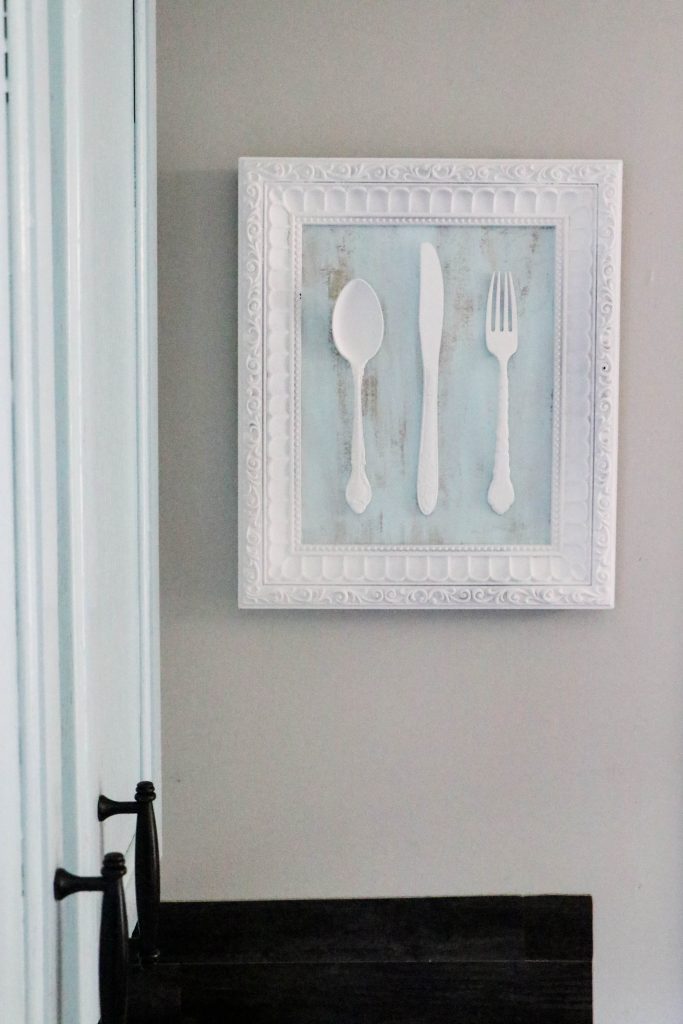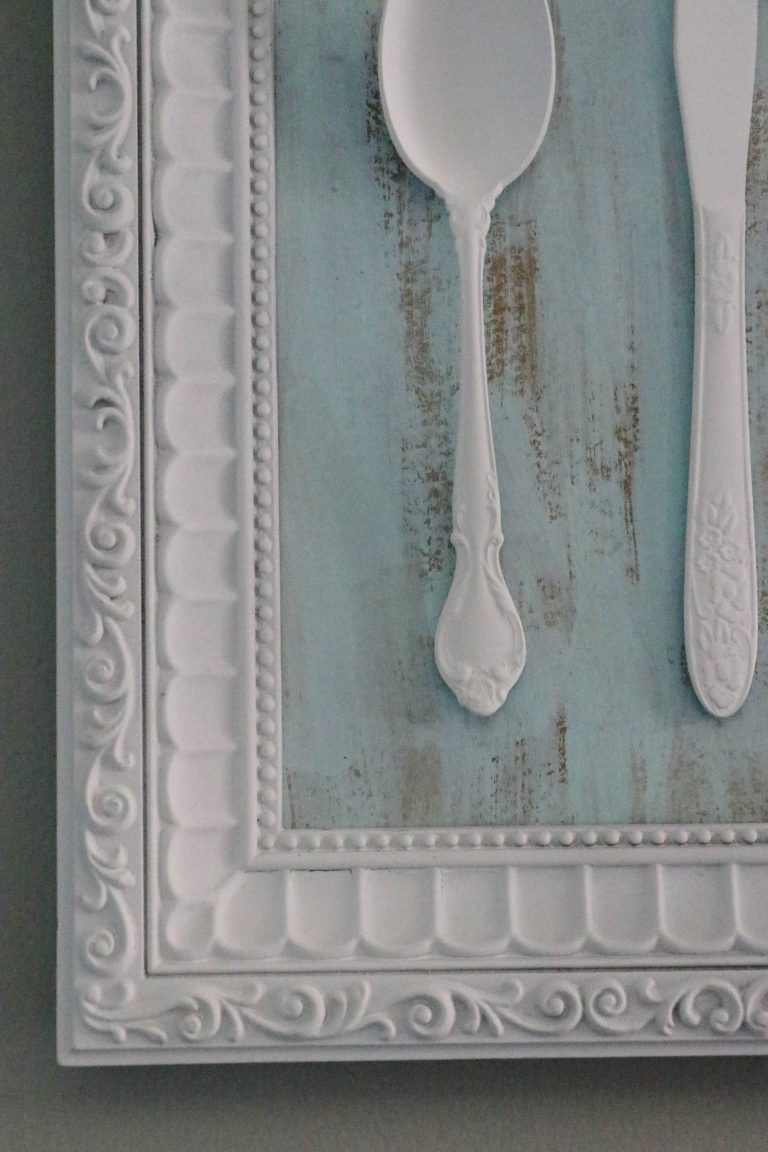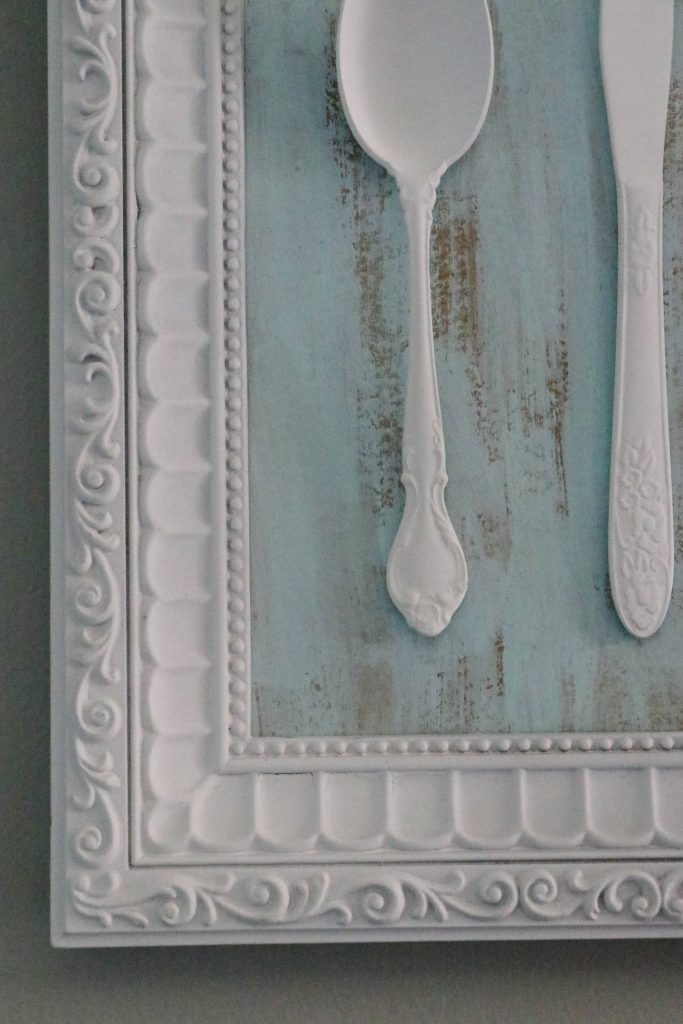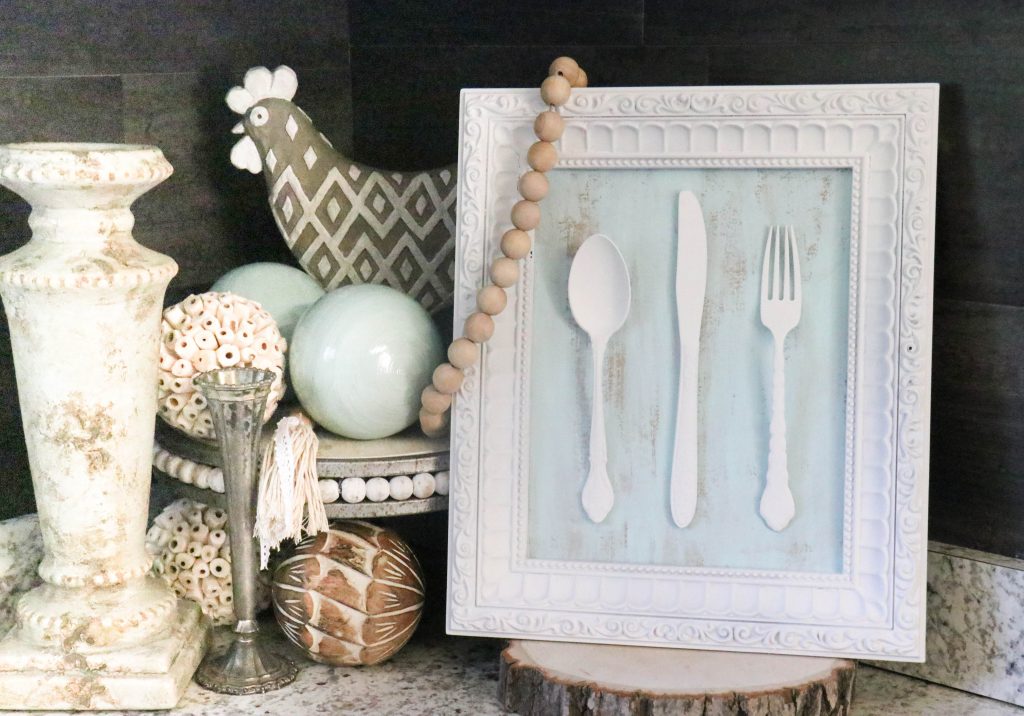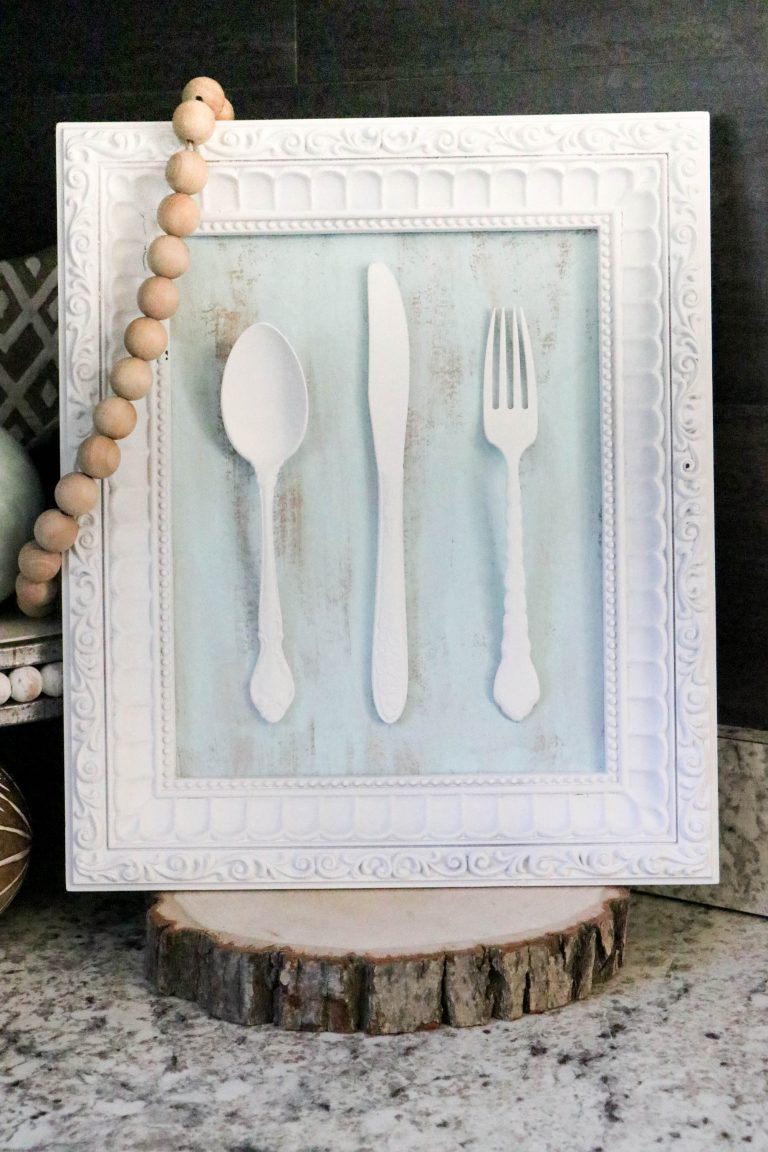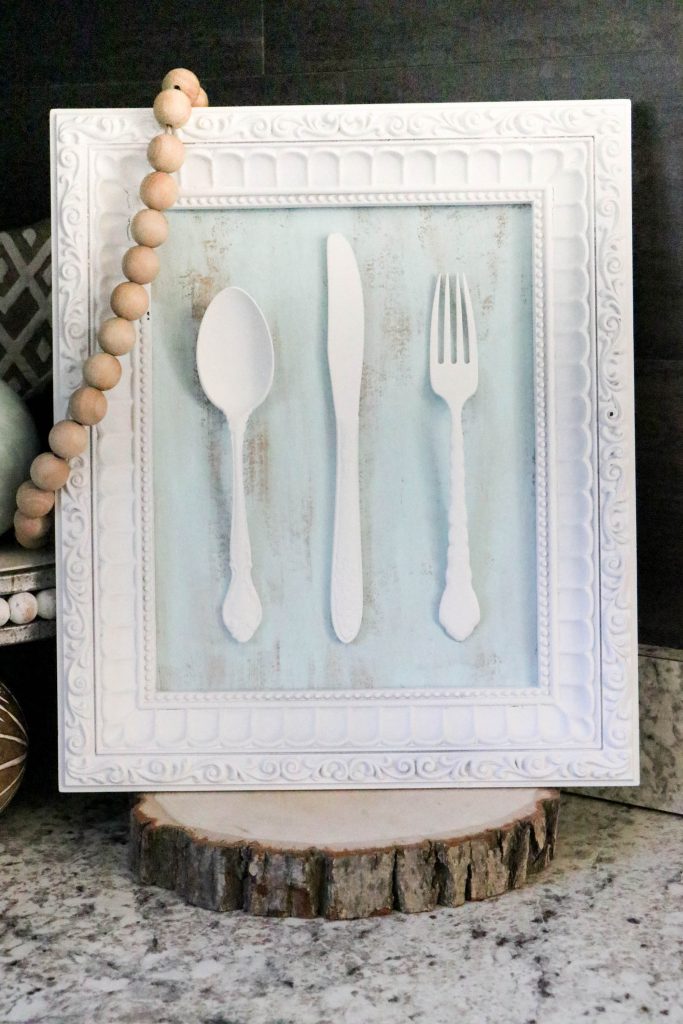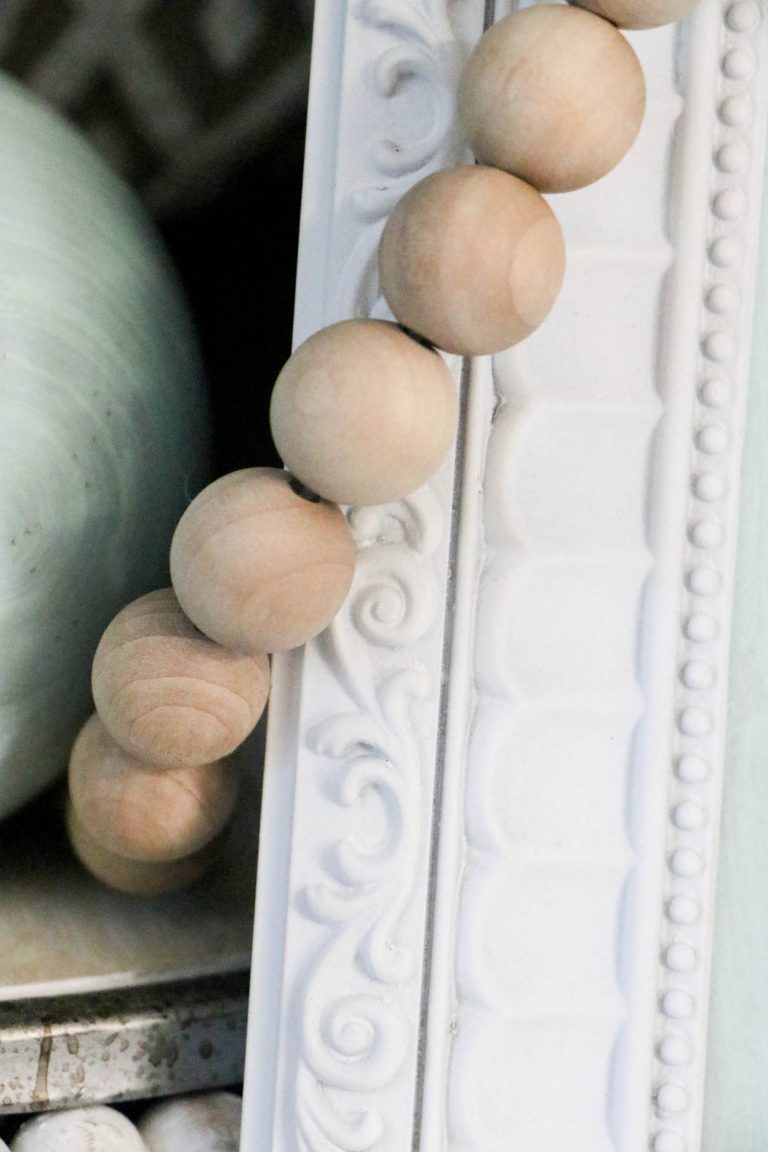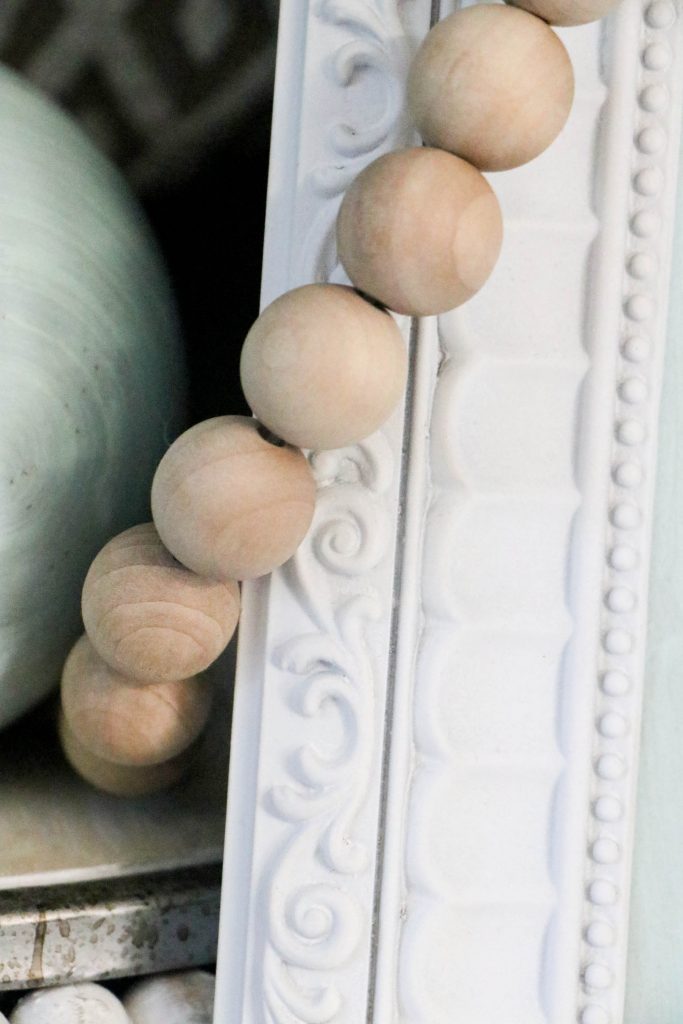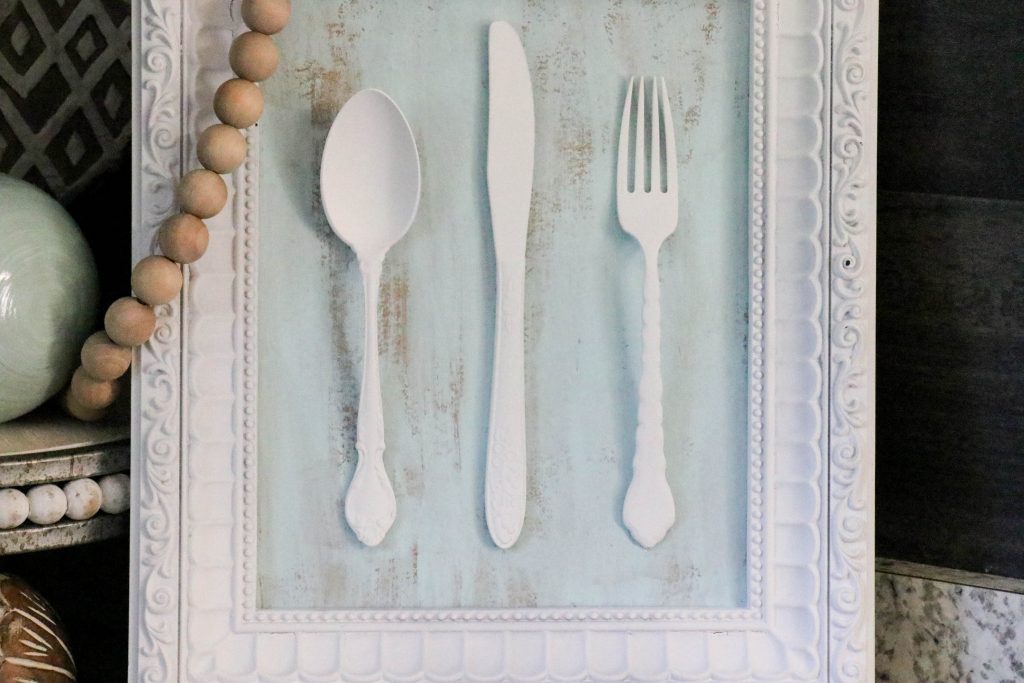 There are so many things you can do with this project to make it your own. I may even do more things just because I love it so much.
If you do it, please show me! I love to see your projects!
But first, PIN IT FOR LATER!!!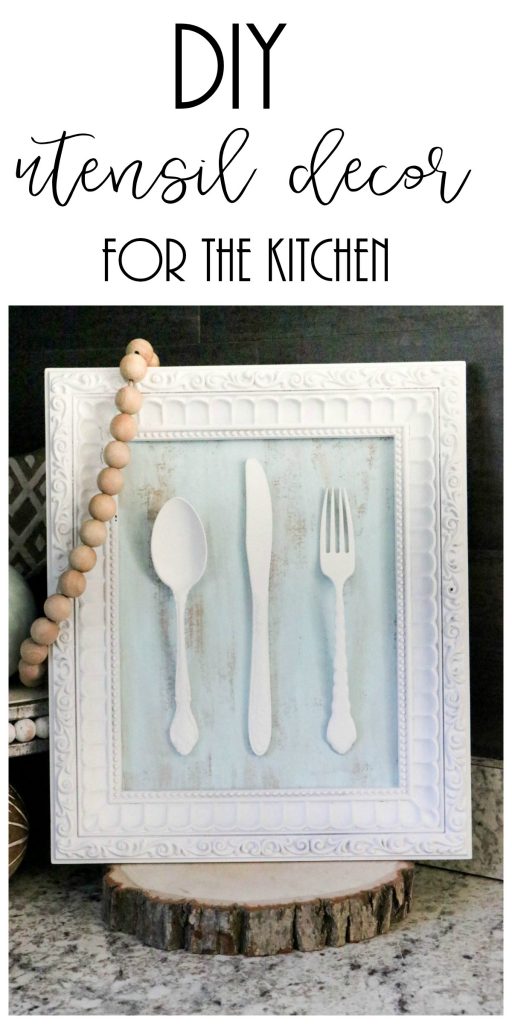 Make sure you are following along on Social Media!