One of the questions I get asked the most is, "What are your very favorite craft supplies?"
Well, that question is both easy and hard at the same time. I use a little of any and everything to get the job done when it comes to a diy project, but there are ALWAYS those steady and true favorites that seem to make their way into "almost" every project.
Today, I want to share those with YOU!
There are affiliate links to some of them for your convenience.
This glue gun was a game changer for me. I received it in the mail randomly one day from a SUPER SWEET follower that thought I would enjoy it. Man was she right. I was always getting tangled in those cords (which is probably why she thought I needed it! LOL), and this nipped that problem in the bud. It is larger, and it takes larger glue sticks, which I will also link.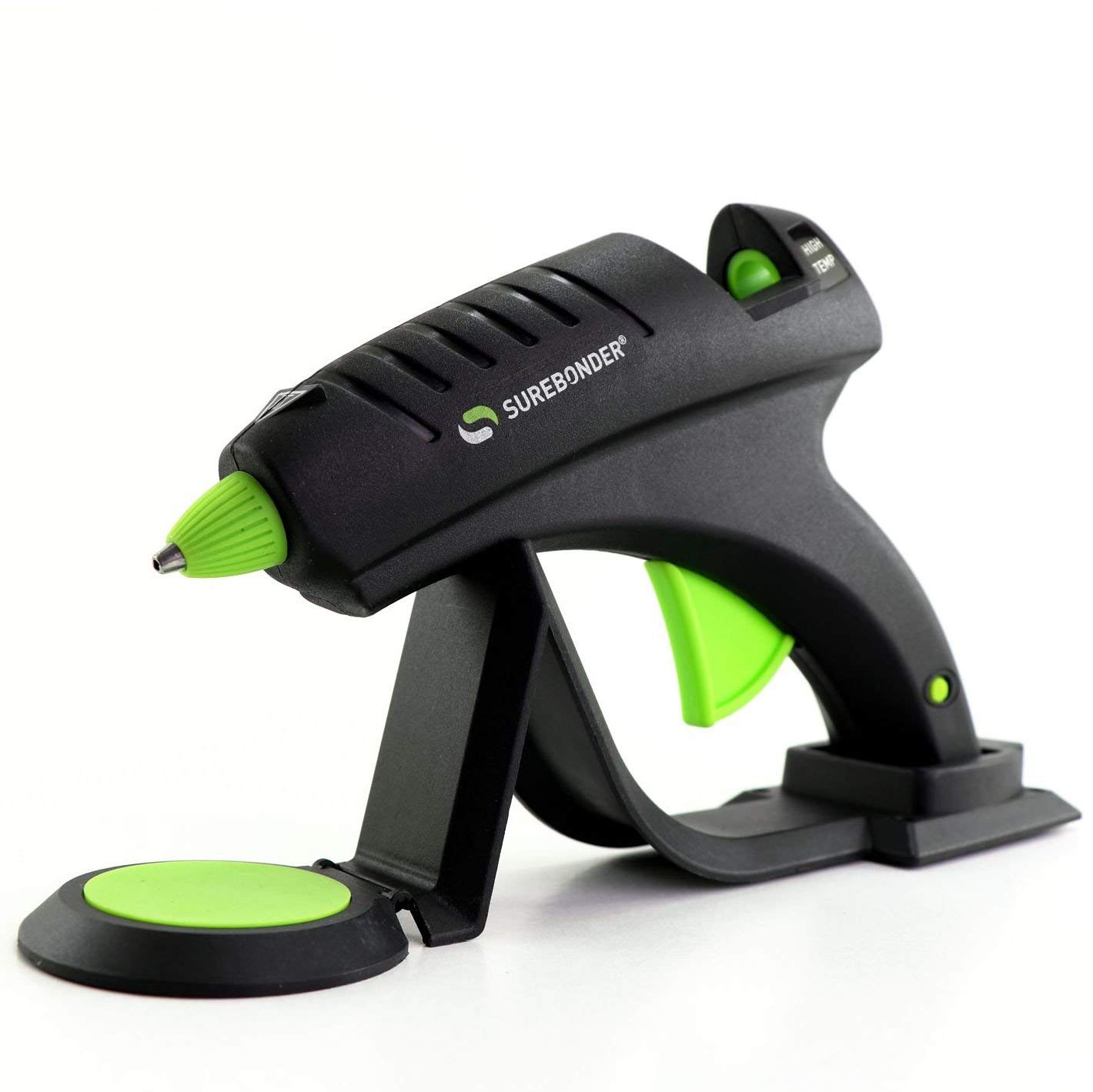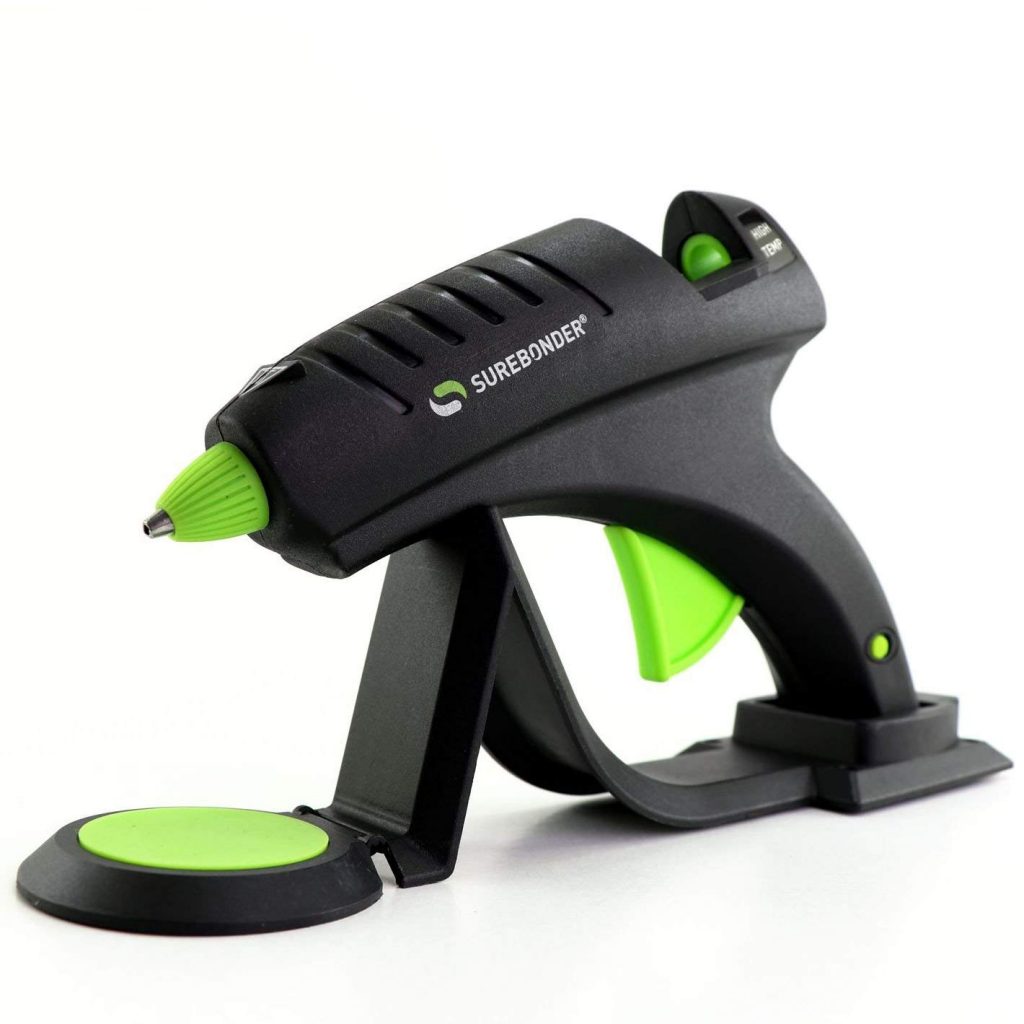 Here are the glue sticks that I use with this glue gun.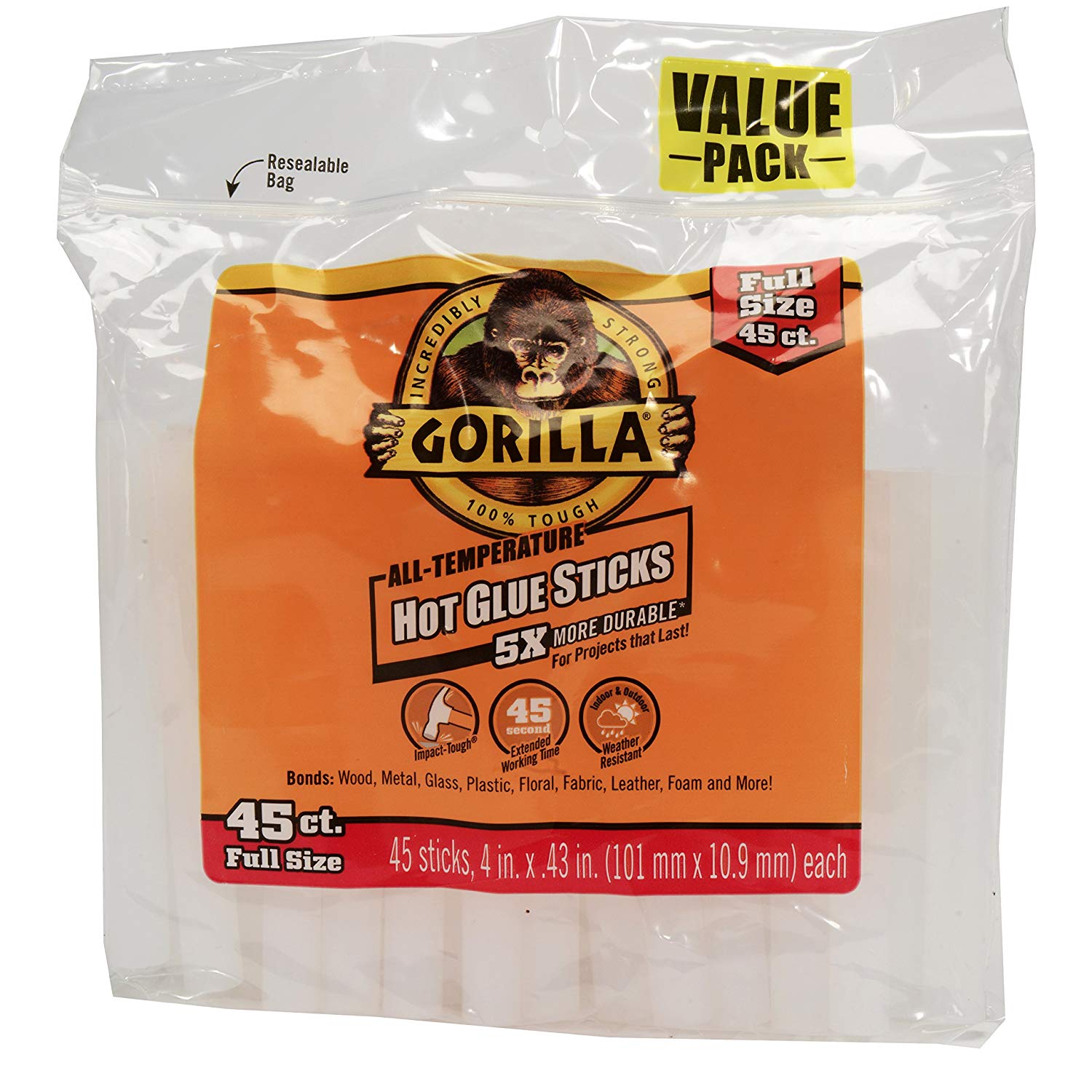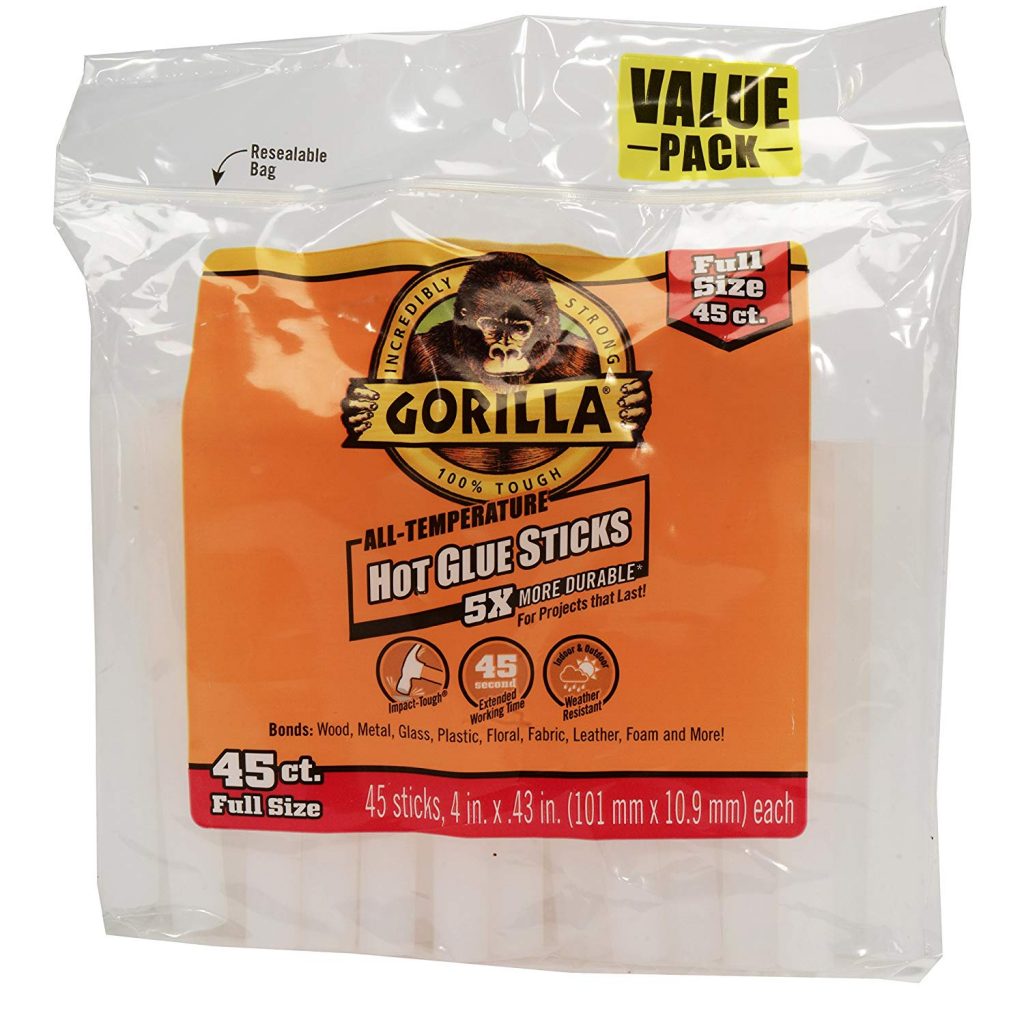 Y'all KNOW I love me some raffia. It seems that no matter what I am doing, I can find a use for raffia!
I typically get mine at the Dollar Tree, but I have also bought in bulk on Amazon before so that I would never run out unexpectedly and be in a raffia bind! What a terrible thing THAT would be!
If you wanna buy in bulk from the Dollar Tree, you can get it HERE!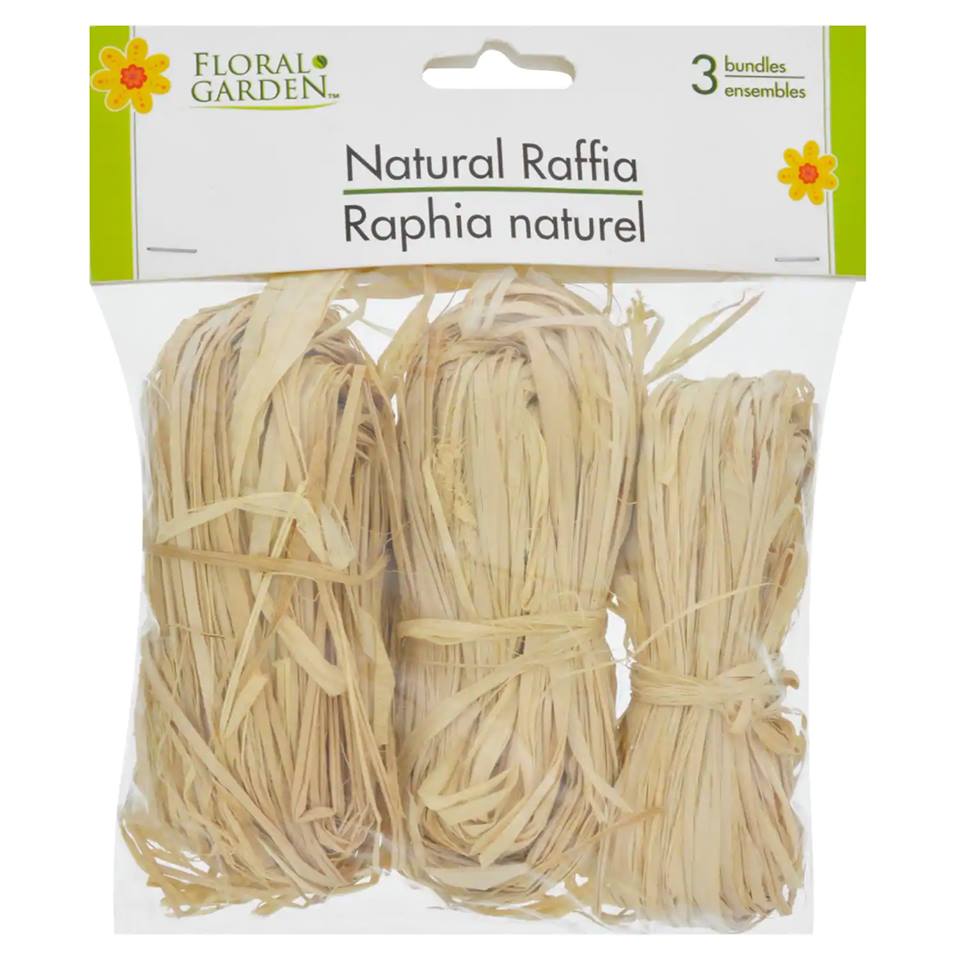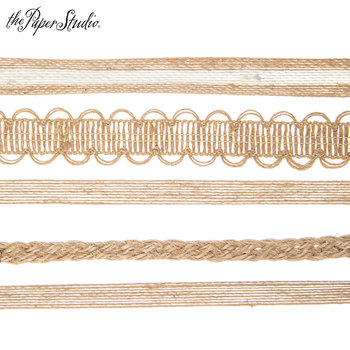 I buy a lot of my ribbon from Hobby Lobby. Since I am not a wreath maker or someone that uses ribbon in HIGH ABUNDANCE, I can get by with just a few rolls here and there.
They also have lots of cute ribbon at other craft stores like Michael's, Walmart and even the Dollar Tree!
Scrap Wood
This one is definitely a TOP one for me! I love me some scrap wood of allllll kinds!
Since we are building a home right now, it is in abundant supply! I have been making project after project!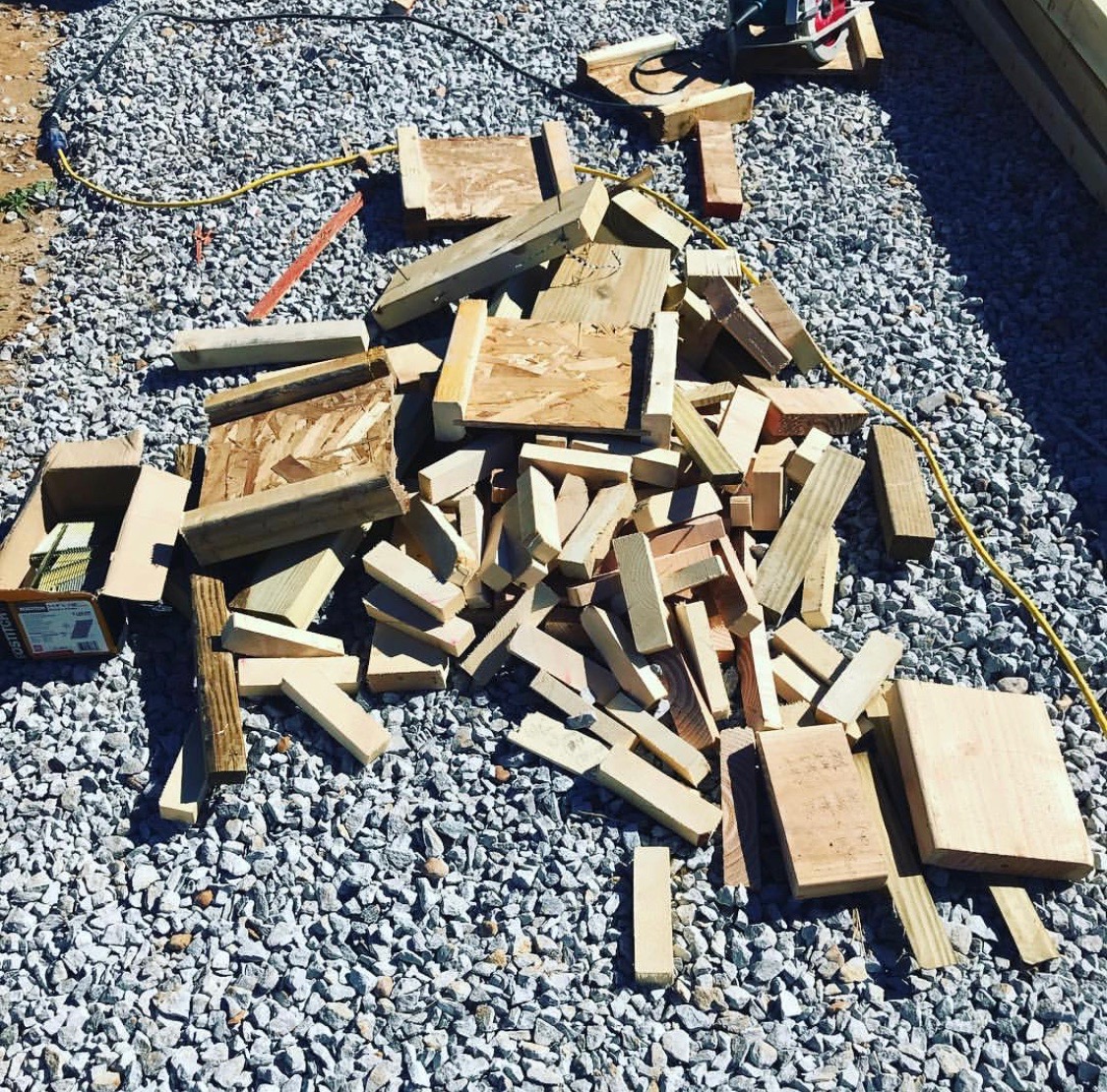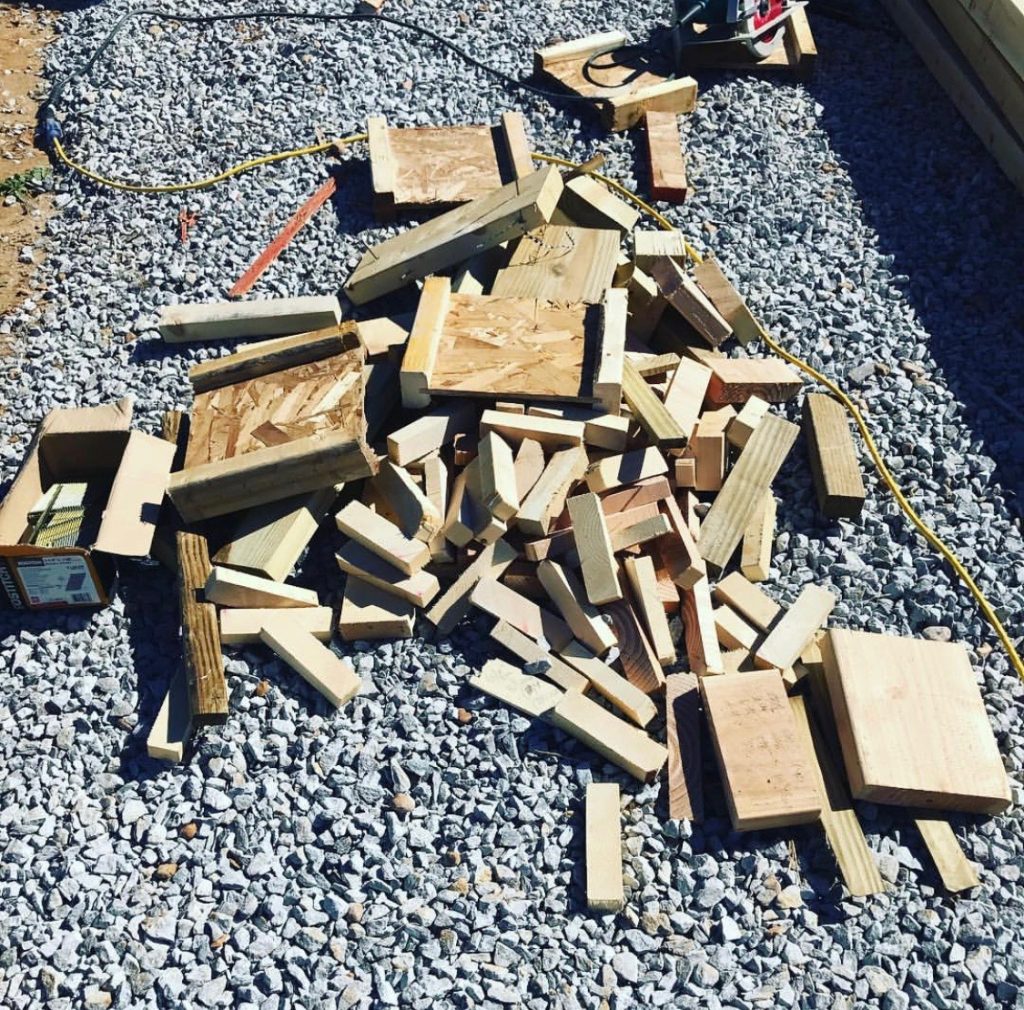 I never know whether to say jute or twine!? They confuse me…hahaha…but nevertheless, I love it!
I seem to find a way to incorporate it into about every single project!
I bought a ton in bulk on Amazon recently because I have been using it so often, but you can definitely find some at places like Walmart, Dollar General and sometimes even the Dollar Tree or any other craft store!
This one on Amazon is less than $10 and is almost 1000 feet! That'll last you a LONG TIME!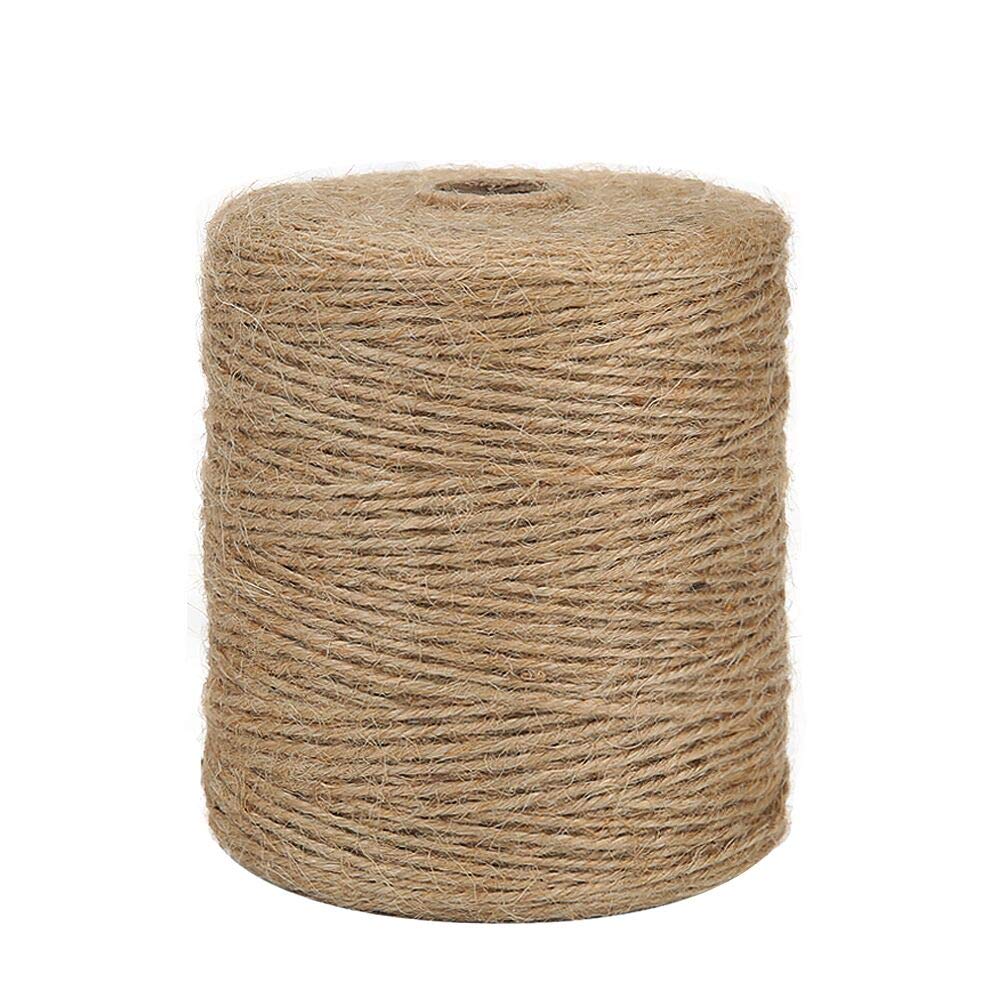 PAINT
This one covers lots of different kinds of paint! I love me some paint of various kinds. Craft paint (the little $.50 tubes of Apple Barrel at Walmart), chalk paint of all sizes and kinds and spray paint. If I had to chose my VERY favorite to use for transforming pieces and making a big impact- SPRAY paint would be my favorite! It can literally change the look of anything and make it fit your decor style in a cheap instant!
My favorite brands: Apple Barrel (I love the cheap little .50 things of paint at Walmart!) This works great for many many projects! As far as chalk paint, I am never one to paint a whole lot of LARGE pieces, so with what I do, I use a little of everything. I have literally used dozens of types over time. I don't have a favorite. I am friends with several furniturepainters that I am sure have opinions on the best types of furniture paints, and I am sure they might could help you! —Here are my painting friends and their FB pages! Tess with ASouthernStory Kayla with Painted by Kayla Payne April with Rawhyde Furnishings
Tell them I sent you if you reach out! Now, for spray paint…there can be a huge difference in brands. I don't use just ONE specific type, because sometimes other types are better, depending on the project, but most always- I prefer the kind that has a built in primer. Depending on my project, I will either use satin or glossy. Very rarely do I choose flat.
I do like Krylon color master. I have had good results with it, and it comes in lots of colors. Just do your research on what will work best for YOU.
You can find this on Amazon or at many local hardware stores.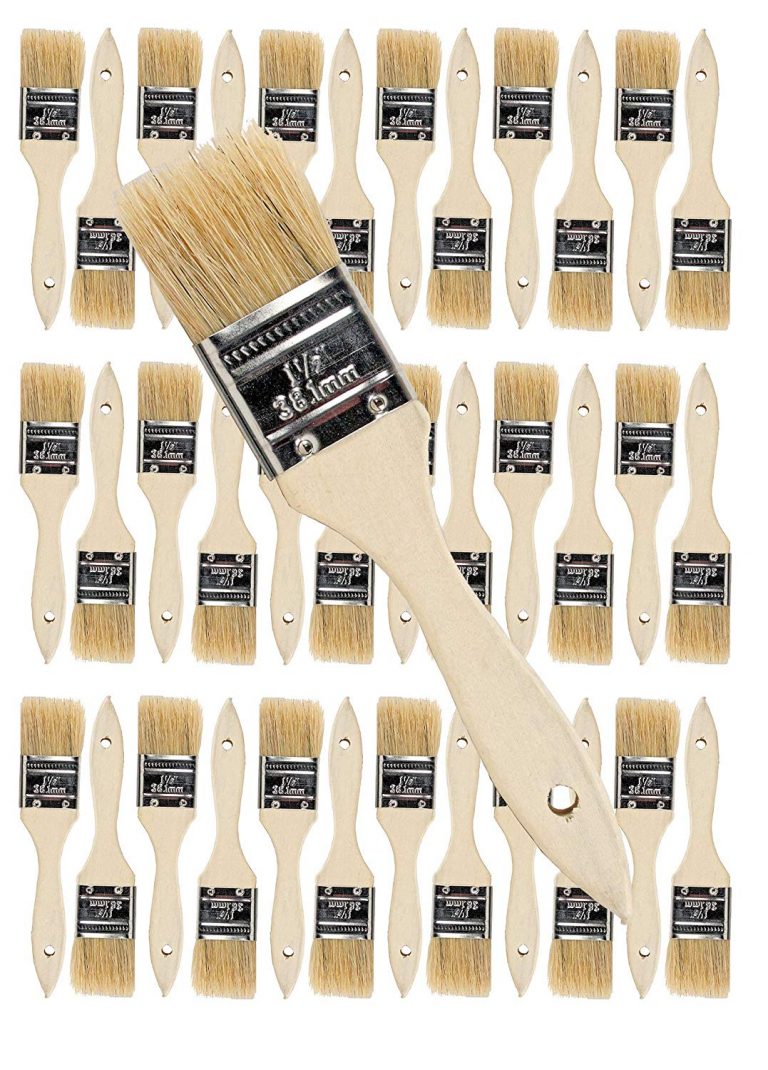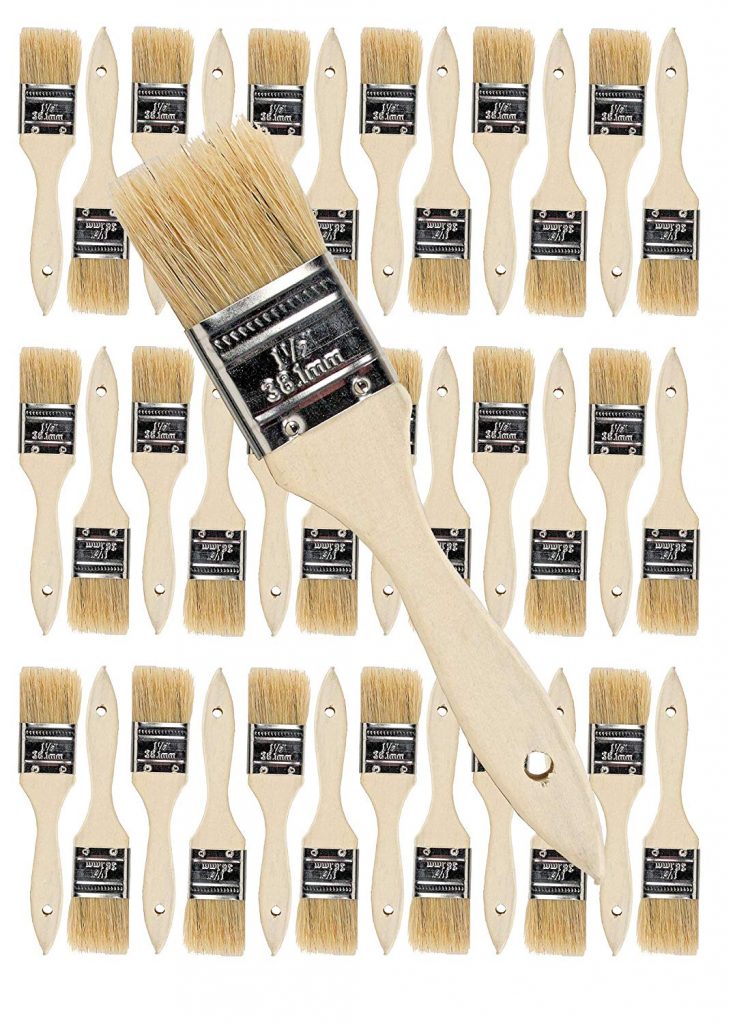 Chip brushes are just so fun to use! I would never use them for a full on furniture paint project, but they are super fun to use for slapping on some paint onto a frame that I will be distressing or some scrap wood, etc… I also like to use stain with these because of how the coverage looks. I always have a big stash of these, and this whole set of 36 is only $14.99 on Amazon!
A GOOD set of paint brushes (for smaller projects)
Ok, so when I say a "good" set of paint brushes for smaller projects, I mean for crafting, not furniture painting. This post is just about crafting, so we will stick to that for now.
It is crucial for me to have a set of paint brushes that are truly going to work well for me, since I paint sooooo many things.
You don't have to spend an arm and a leg- and these are probably not cream of the crop, but they are certainly good quality and work great for ME.
This set is one that I use, and it is only $6.95 on Amazon. You may can find them cheaper, but if you haven't noticed- I love the convenience of Amazon! LOL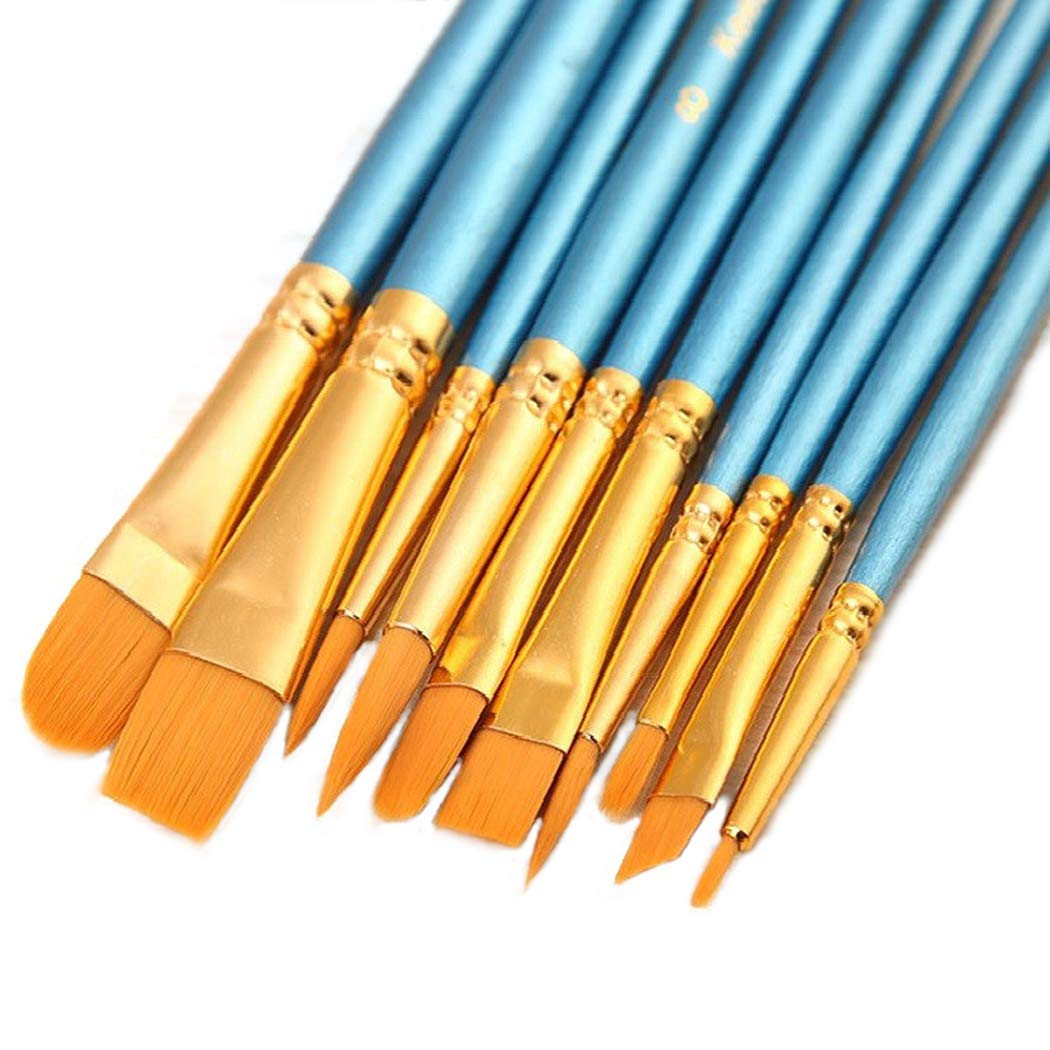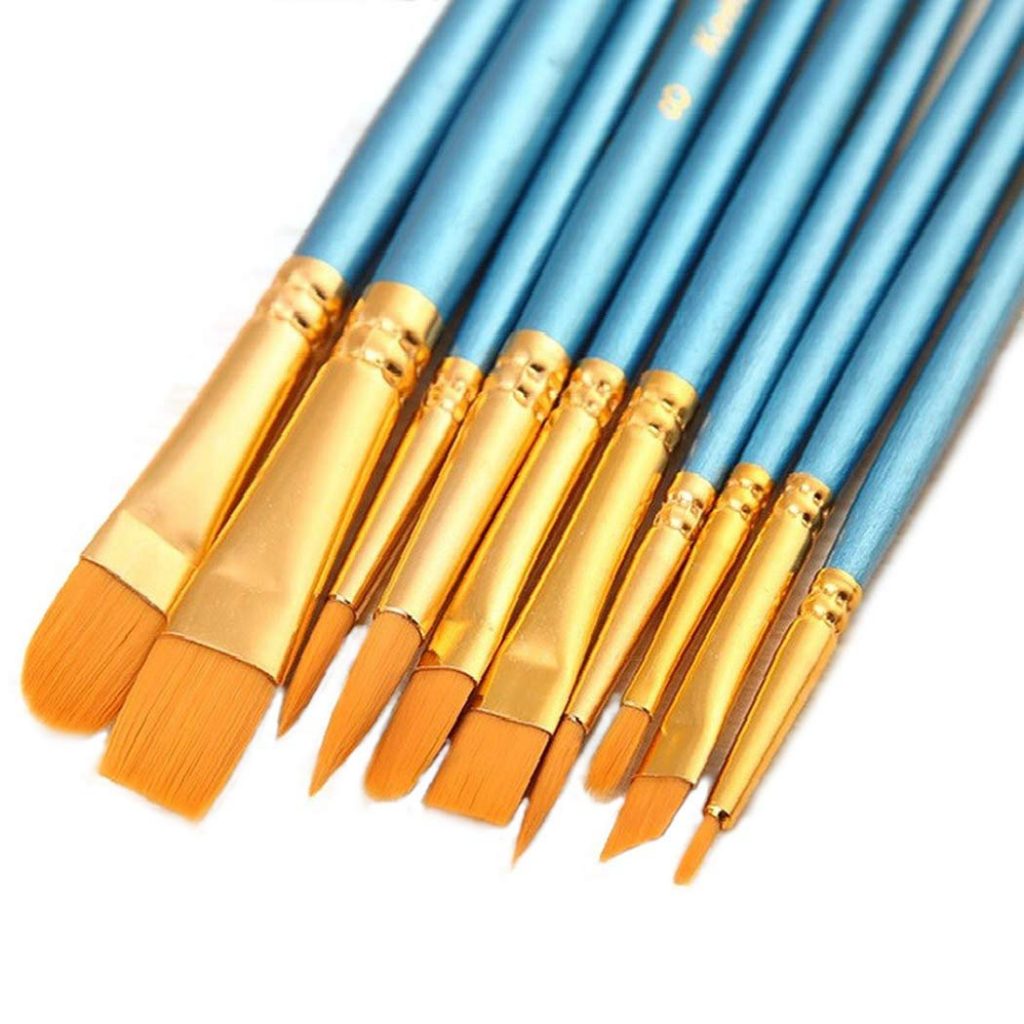 If you have seen my blog or watched many of my live videos on Facebook, you have noticed that I love to use stain! It seriously just ups your game with your DIY's. It makes things look so much more professional, in my opinion, and it is SO EASY to use. IT IS MESSY too!

I love this gel stain by Minwax, and I am sure you have seen me share it before. Walnut is my favorite of all the colors, but they have lots to chose from, so find what suits your needs!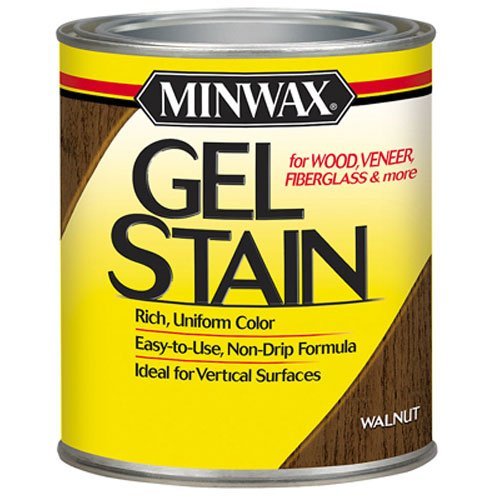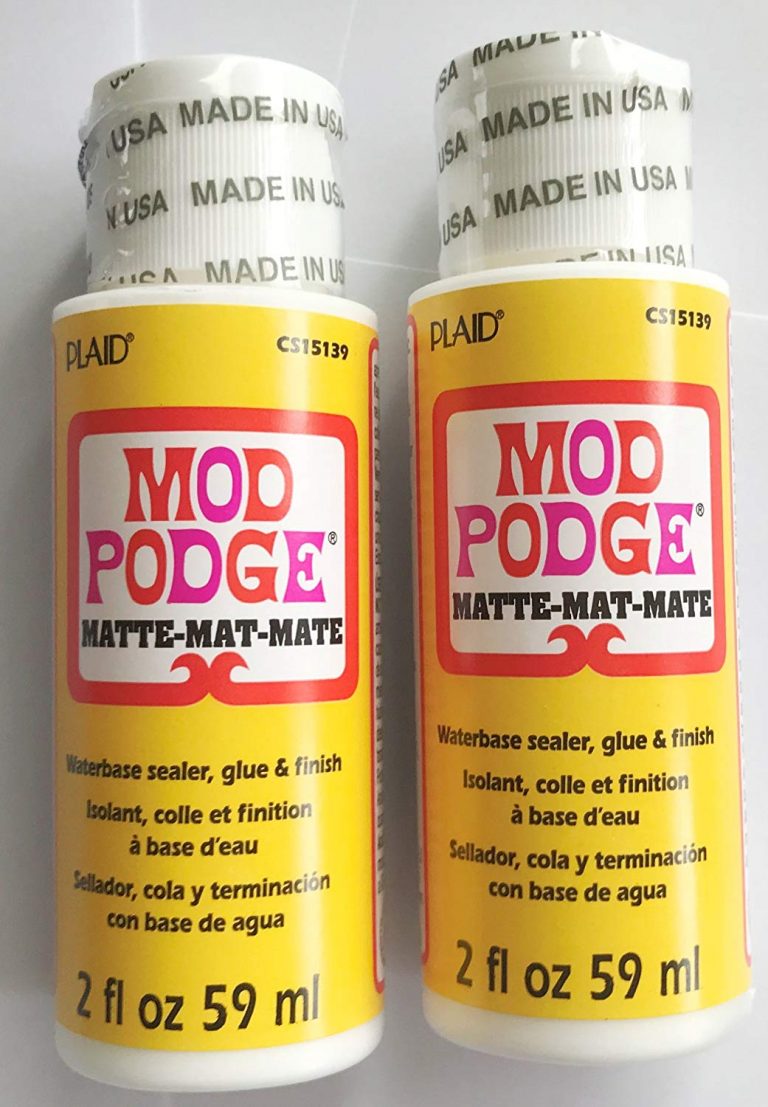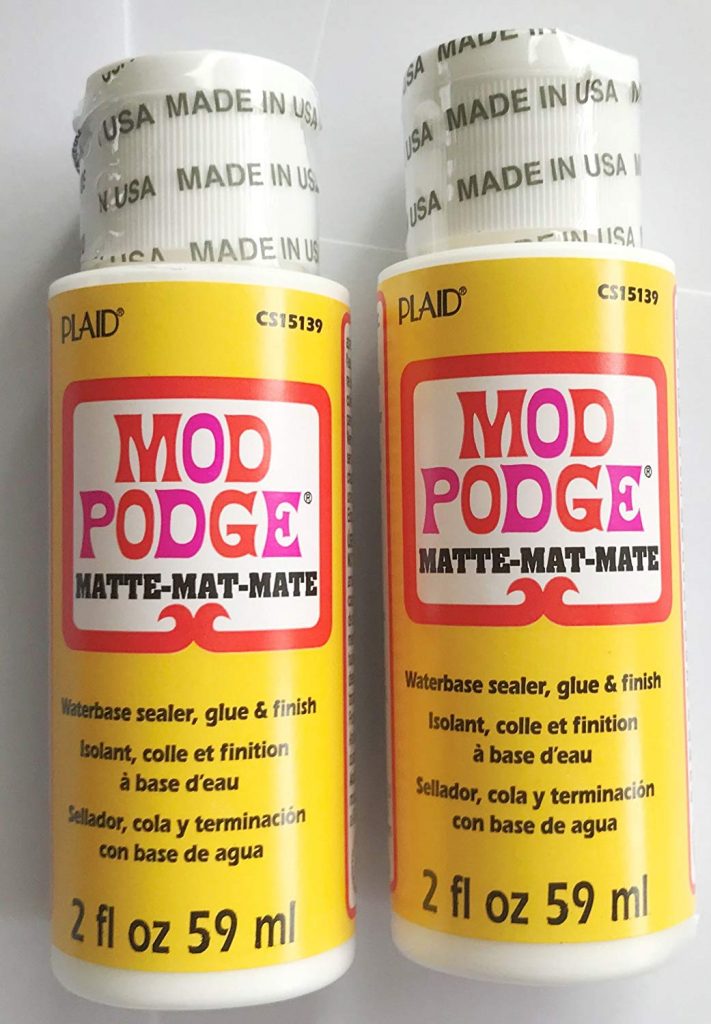 I swear I am the mod podge queen! I can't even count the number of projects that has involved mod podge! It can be used for soooooo many things! You can get these little 2 oz containers at Dollar Tree!!! If you have small projects, these are absolutely perfect. You can even order in bulk from the Dollar Tree online! (You do have to get a case of 24, so it may be better for you to buy in store!)
If I were you, I would save this bad boy for later and share with a friend! This whole post has links and specific brands! You know you want to pin it!
PIN FOR LATER!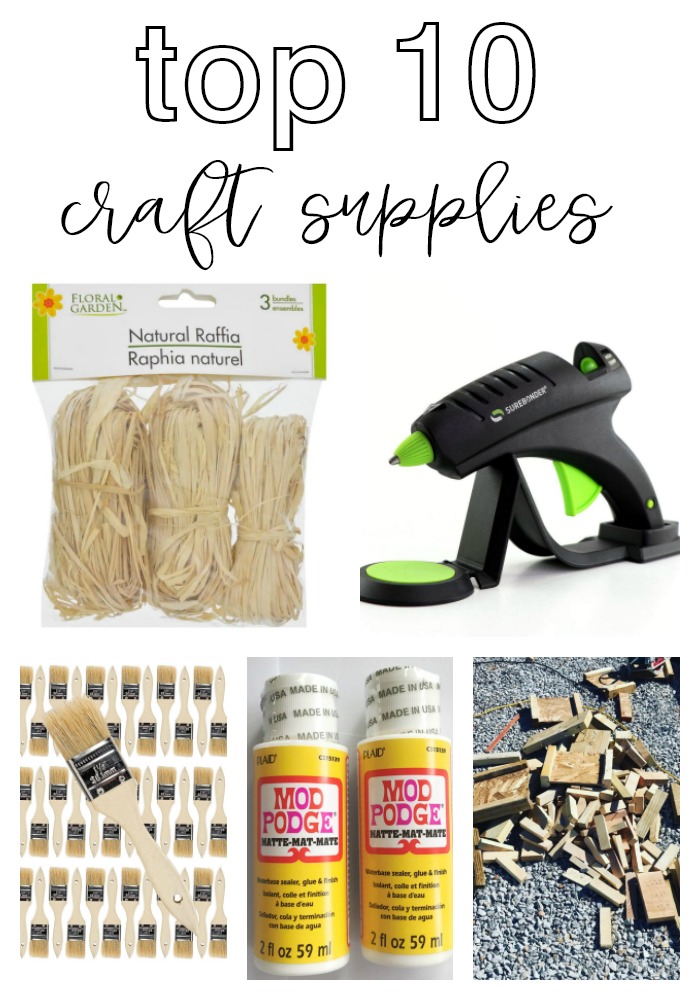 Make sure you are following along on Social Media and Email!