The dining room makeover from our foreclosure home has proven to be one of the most dramatic makeovers to date, and on a tight budget!
When we bought our most recent home 2 years ago, it was, well…AWFUL. I don't really know of any other word. Every inch of it needed completely renovated! It was a foreclosure and had been sitting empty for a couple of years. It needed major "re-fabbing"! In the next few weeks, I want to showcase a few of the different rooms of our home in their before state…and after! The transformation is amazing. I hope it shows you that ANYTHING can be beautiful with just a little work 🙂
Here was our dining room. Do not ask me what they were thinking with the orange/brown trim! Yuck!! Look how they spilled the hideous paint on the carpet and just left it! There is nothing about this room that even looks presentable in this state!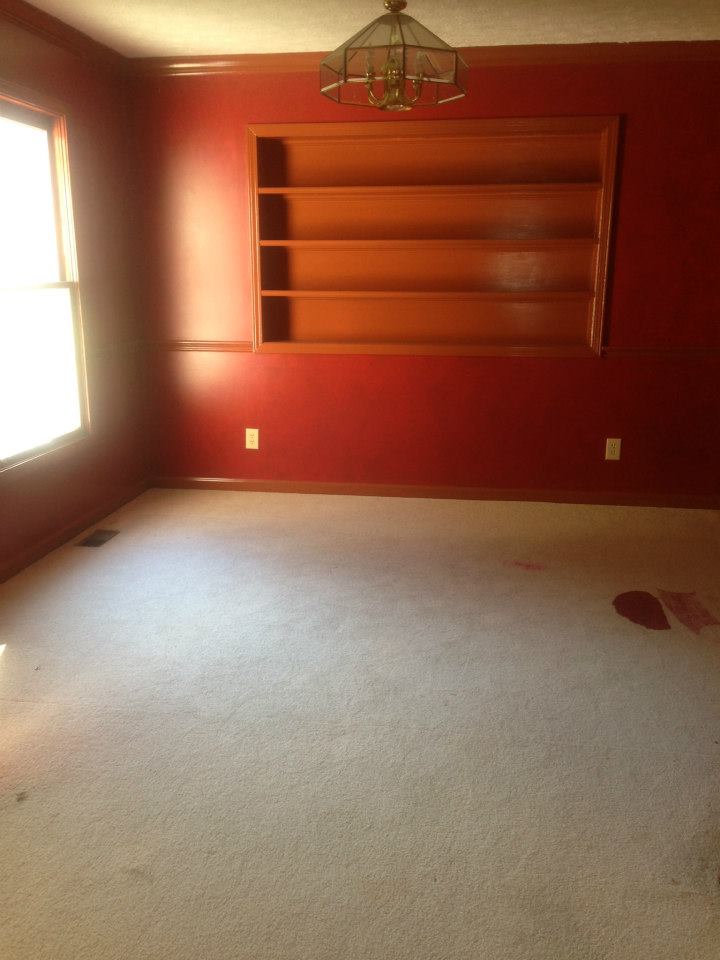 This is what it looks like now, with some slight changes DAILY (mostly with the built in). I literally change up the shelves all the time. I have issues.
WHAT A DIFFERENCE!!!!! It still amazes me what paint and new flooring can do. That is literally all it took! (And a new pretty light fixture!)
We painted the main walls with a medium/light gray, and the wall behind the built in with a darker slate to give it an even more of a WOW factor. I love it.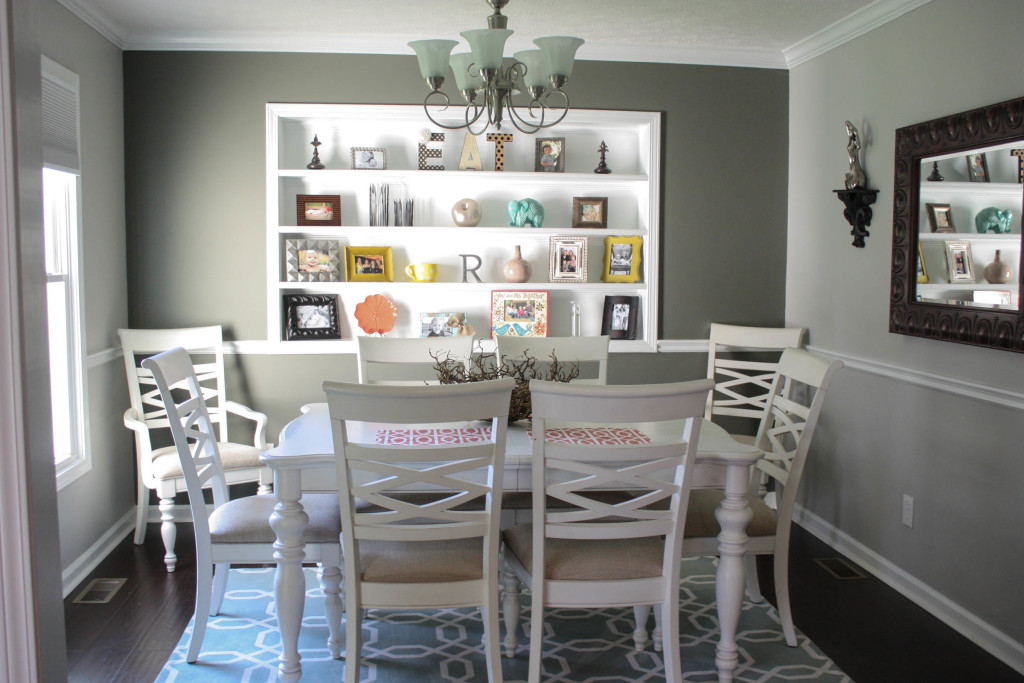 I love to decorate shelves. Actually, I love to constantly change shelves, as I mentioned a moment ago. I think what I enjoy most is just finding random things that I love and putting them together in a space to make them "work". This aqua elephant is just too darn cute, and the pewter apple…well, I just liked it! Both came from TJ Maxx for $7.99 each.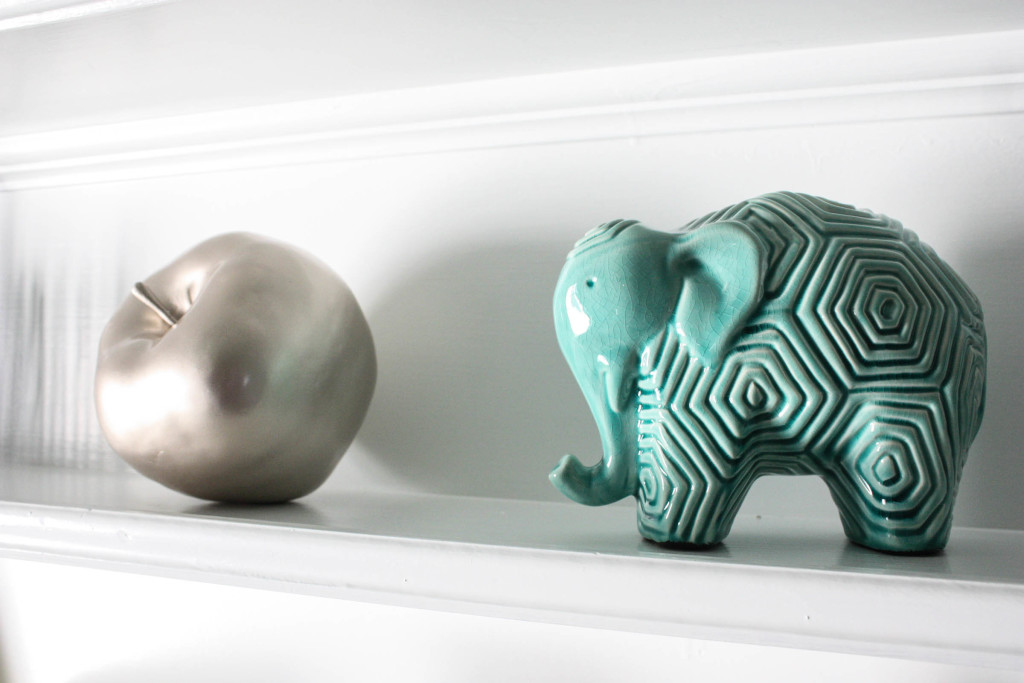 I make these modge podge letters all the time, but I actually didn't make these. I found these for $2.00 at a consignment sale, and I thought they were super cute, so I snatched them up. (I couldn't even buy the materials for $2.00!)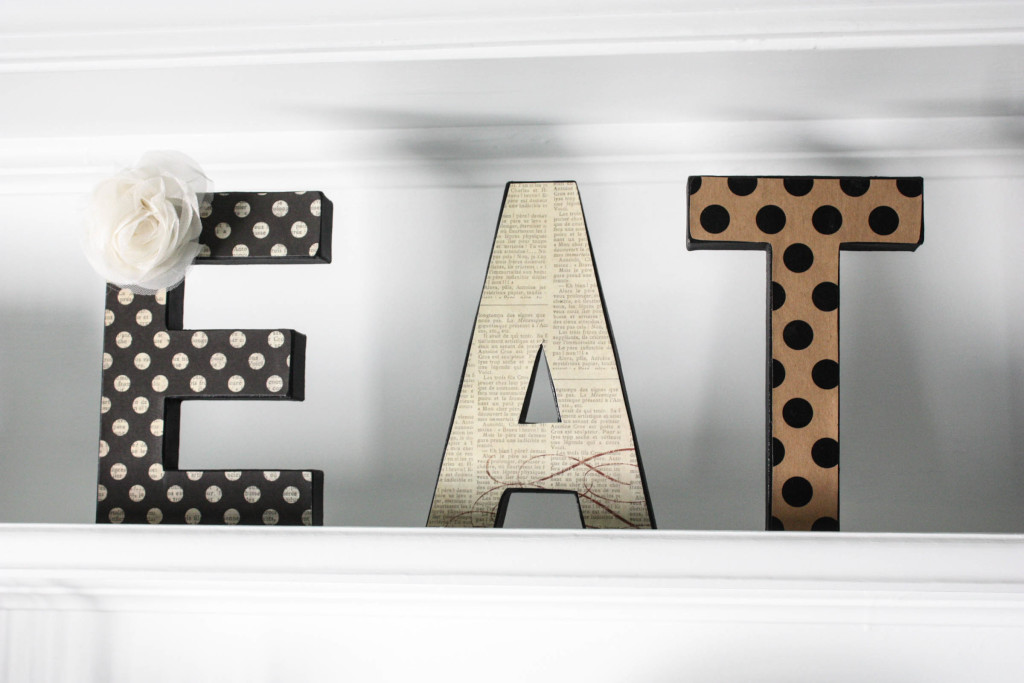 Just another cute addition to the built-ins was this over-sized coffee cup and platter. I found this at Cracker Barrel, and I loved the bright color and fun attitude it had!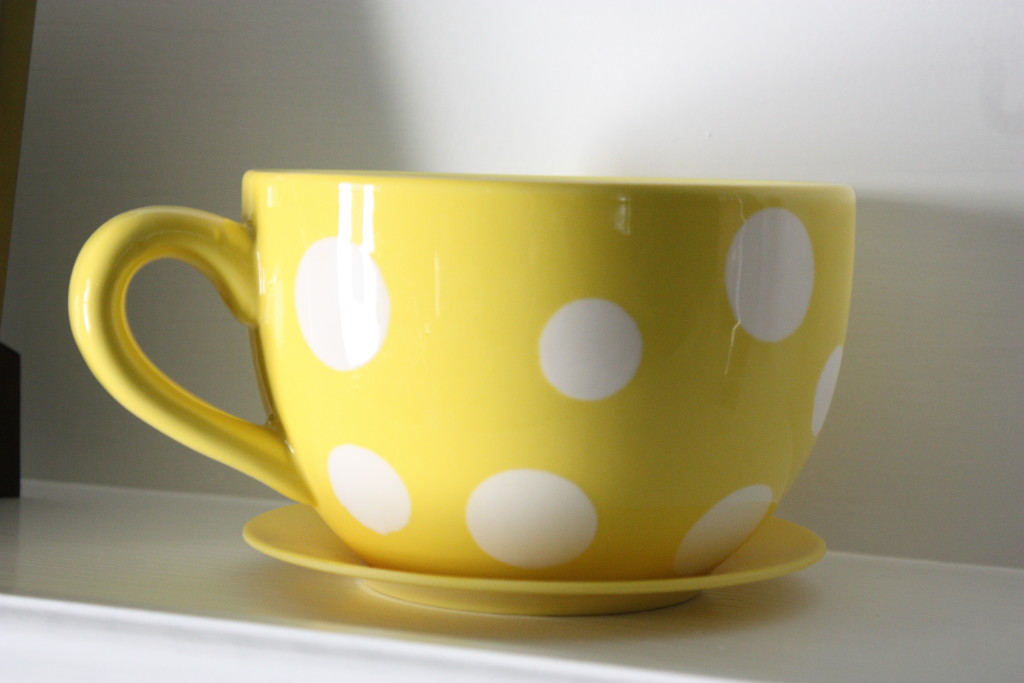 One thing I love in this space is the simple basket on the table (maybe basket isn't the right word, but what would you call it?). It looks rustic, which is not really the look of this space, but I think it goes perfectly. One thing I love most about decorating is to me, there is no right or wrong. It is what YOU love…all pulled together!
And what about that fun tree on the wall?? I think I may keep it forever. I just love all of those colors! (From Hobby Lobby!)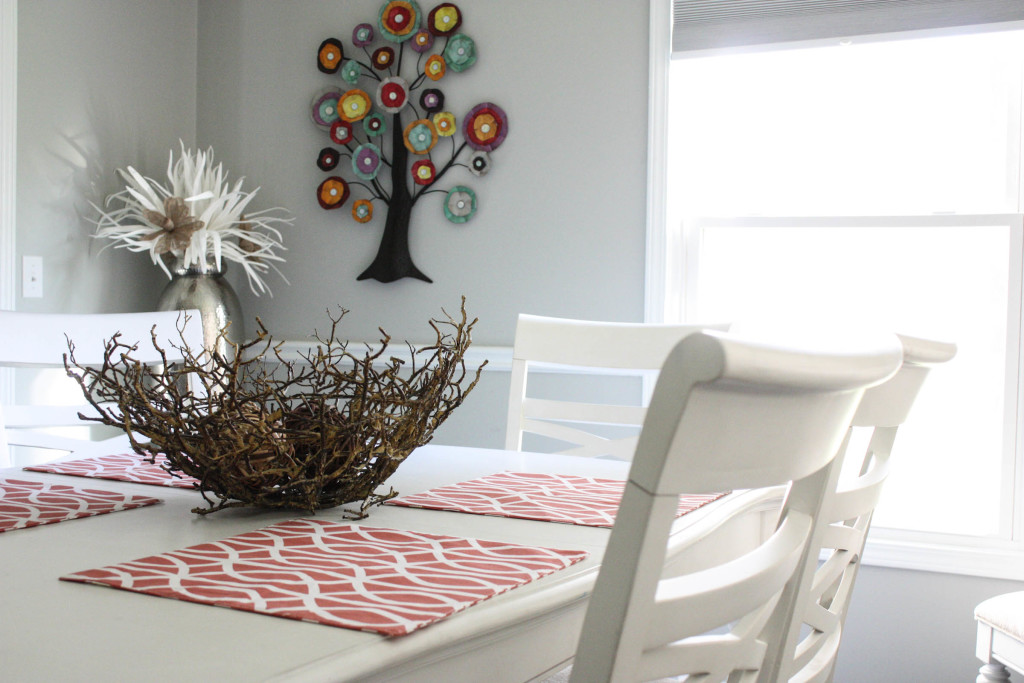 I can honestly say that I am very happy with the way this dining room turned out. It is a fun, cheerful space that we can make lots of memories in!

PIN FOR LATER!