I am tellin' y'all what. This has been one long process, BUT…I am so happy with the end result. I LOVE the outside, which I shared HERE– but I love the inside of this cottage charmer even more!
I can't share it ALL just yet, for the simple fact that there is just ONE more thing we are waiting on. There is a brand new HVAC unit being put in, and our guy has not been able to make it over there yet. We are expecting him any day, but until he finishes that- I can't show the master bedroom area…so I am just gonna wait to show that and rest of the house all at once 🙂
Today, I am sharing the kitchen/dining/living areas…and trust me, they are the most MAJOR parts. I can still not hardly believe how far this cottage charmer house has come. This post is mostly just before and after pictures. I will post the entire makeover as a post later, and I will recount everything we did in the home, along with where everything came from.
Let me recount just a COUPLE of the before pictures from these spaces (see the whole article of the BEFOREs of this house, HERE)
I know these pictures are dark. There was no electricity at the time.
Kitchen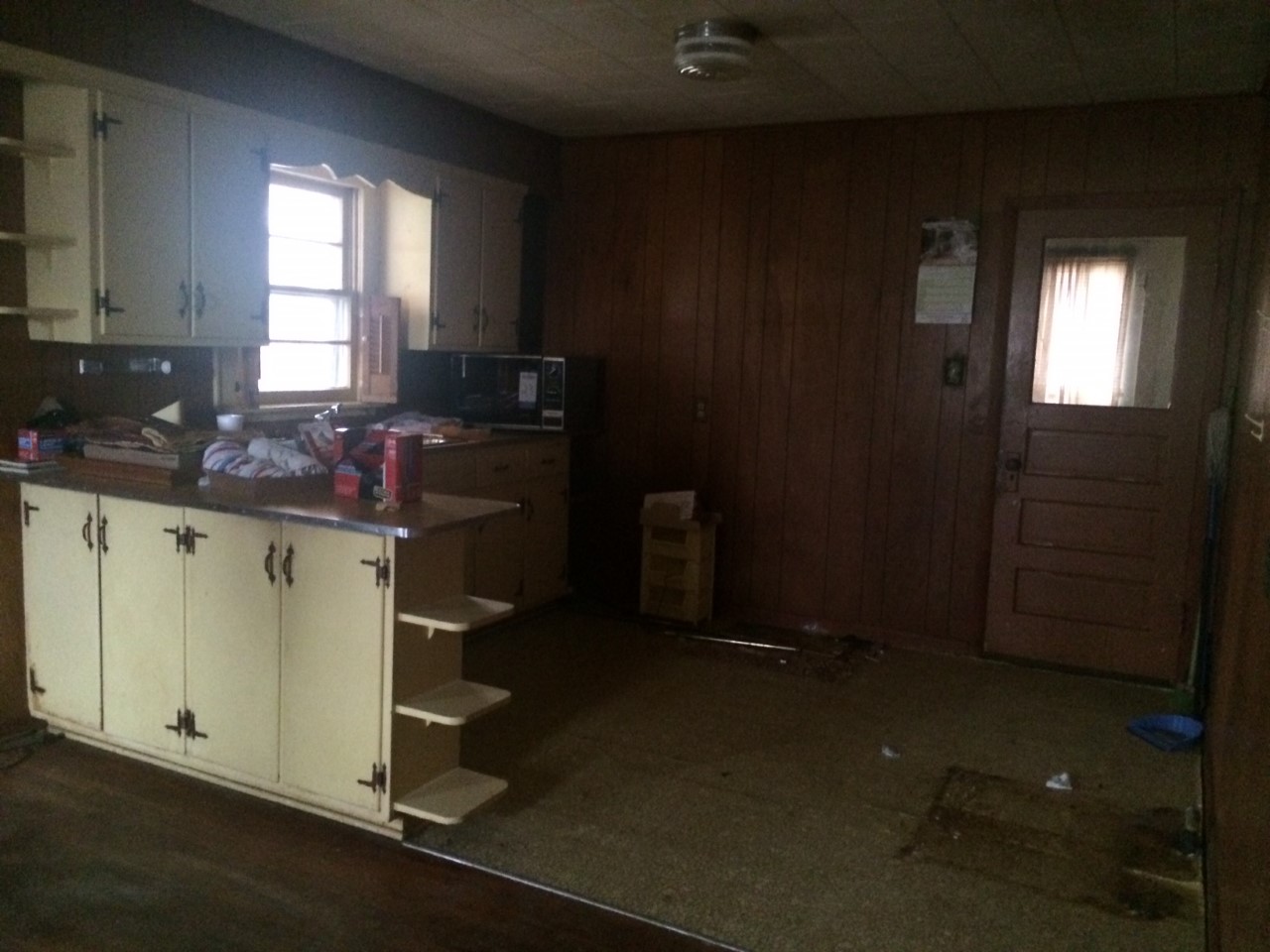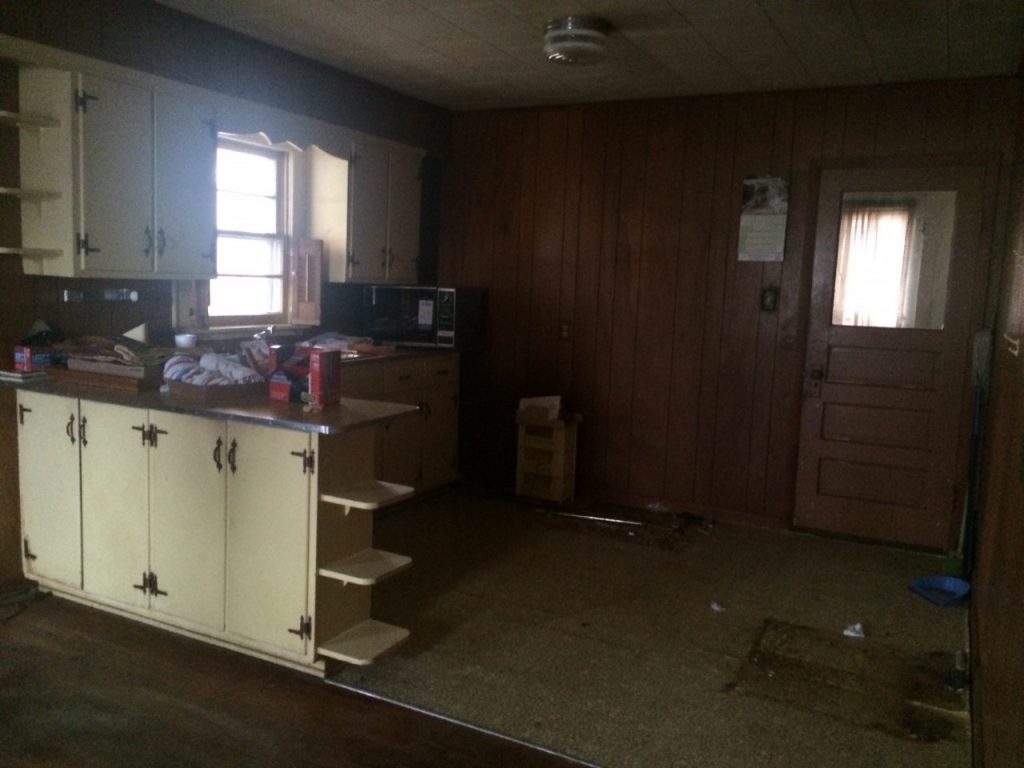 Kitchen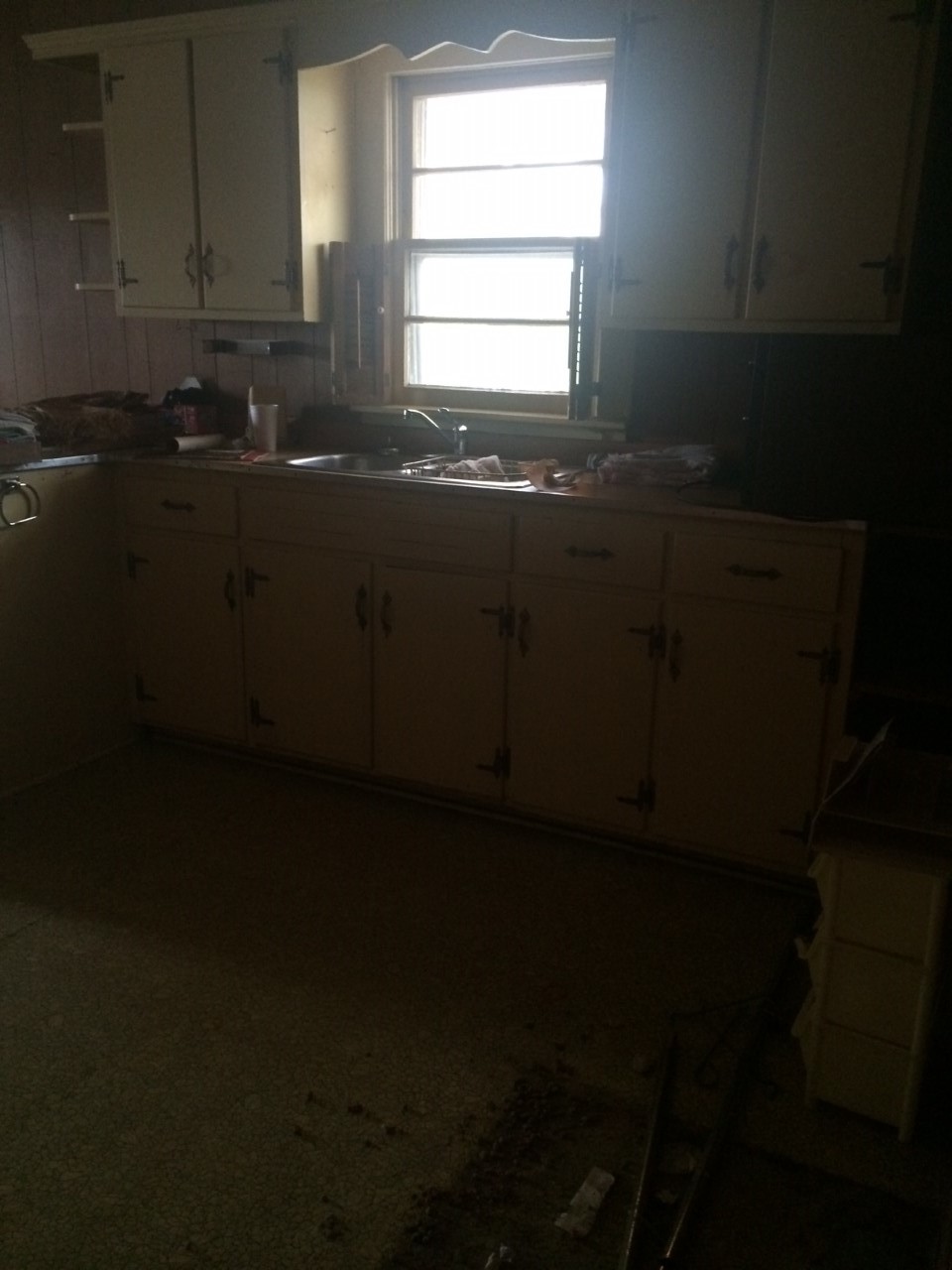 Dining Area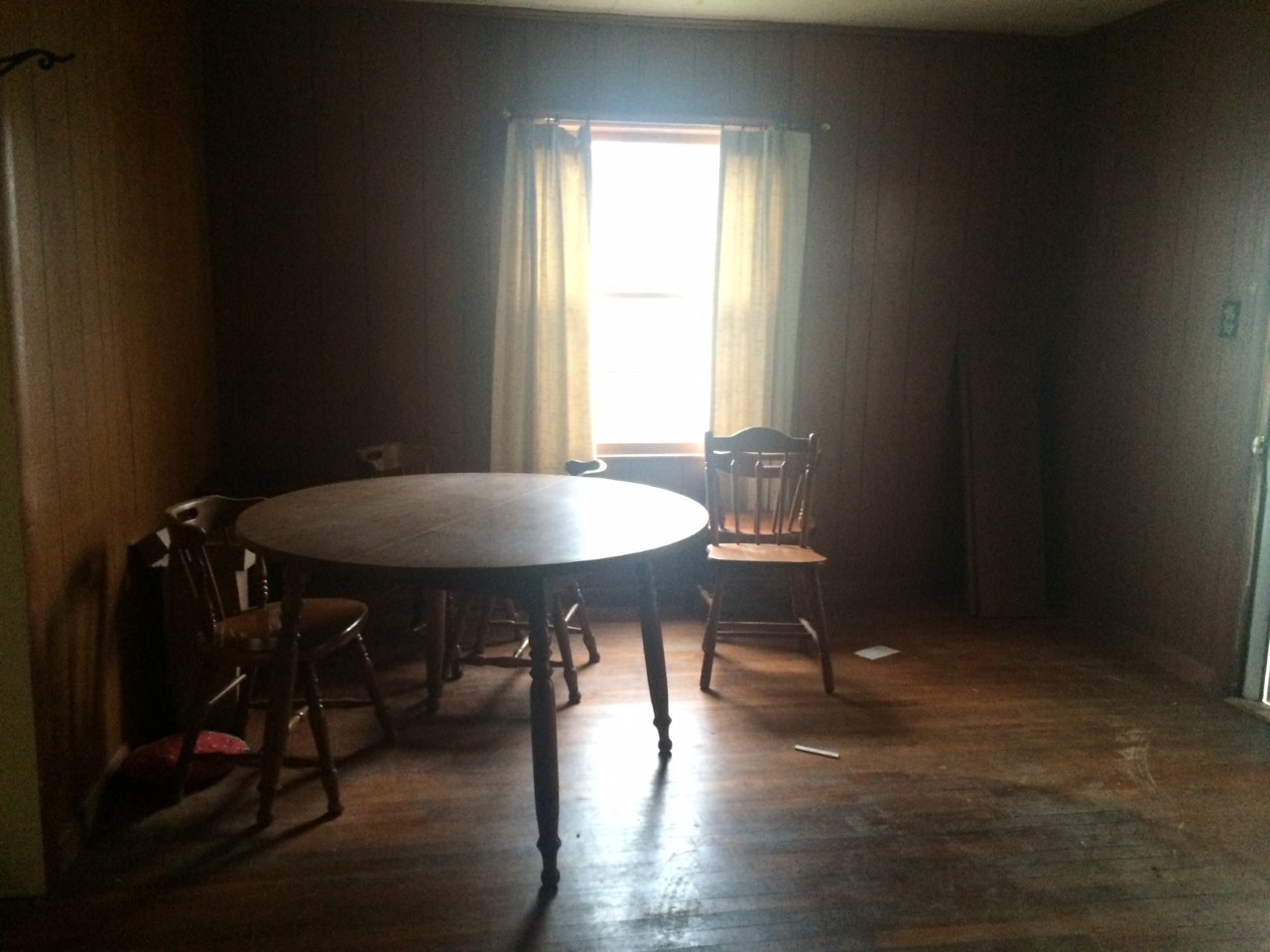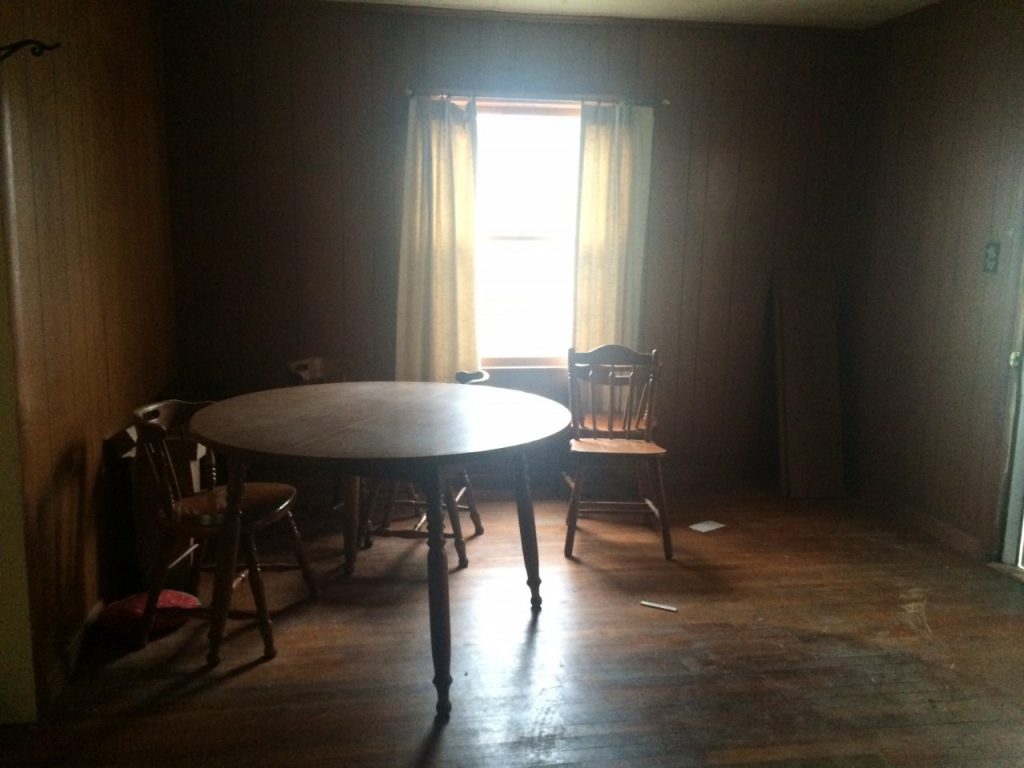 Living Room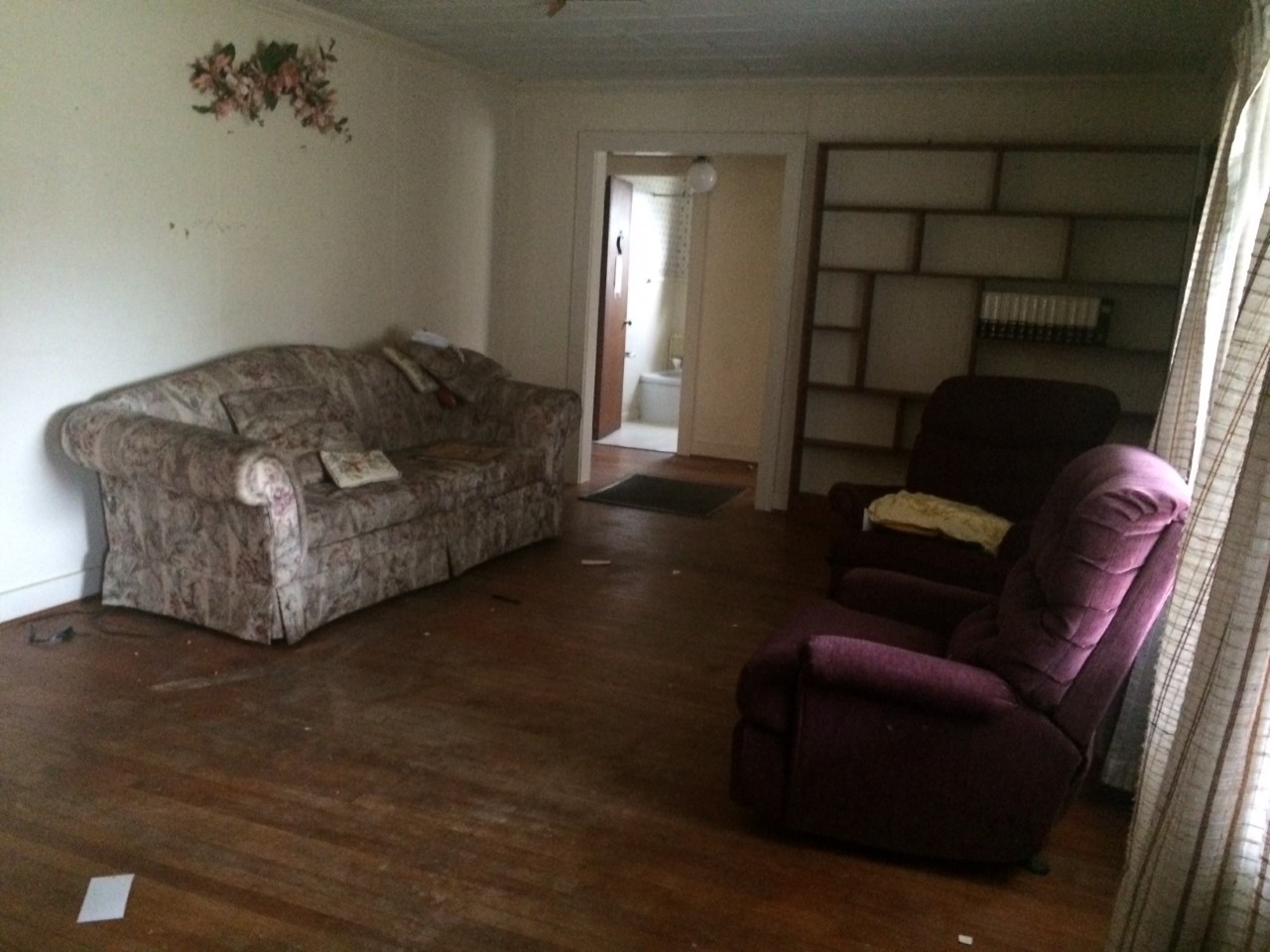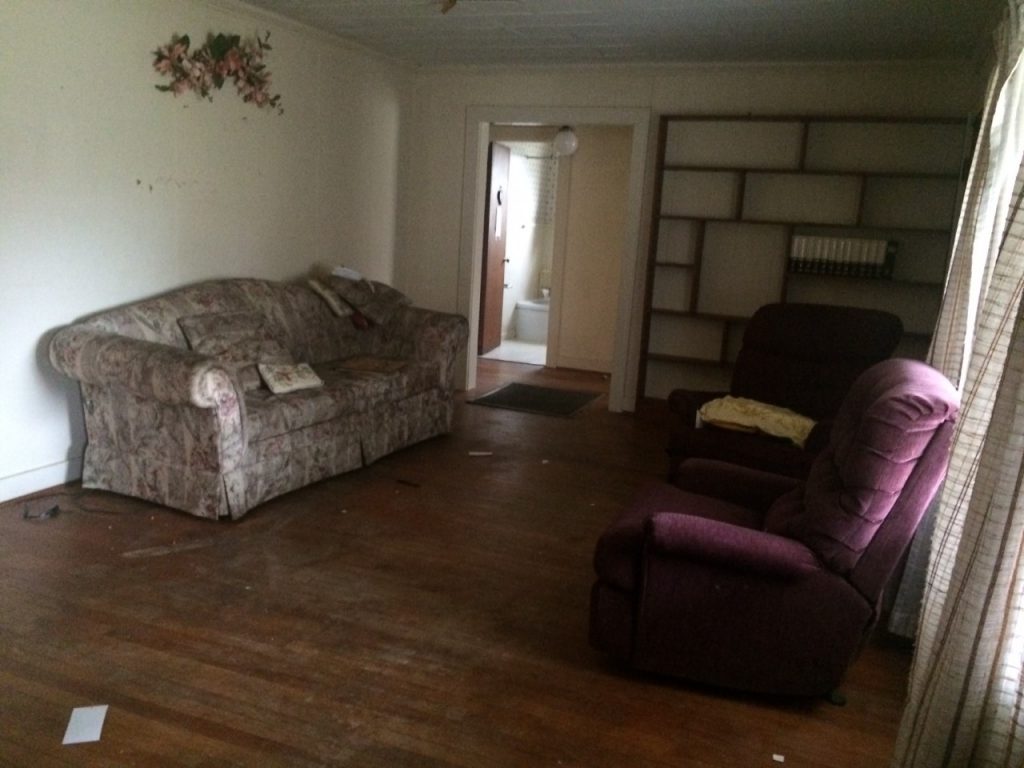 And here we are NOW! (Please excuse that the fridge still has the plastic wrap. These are all brand new, and I just realized it still had it on when I took these pics! So sorry!)
KITCHEN: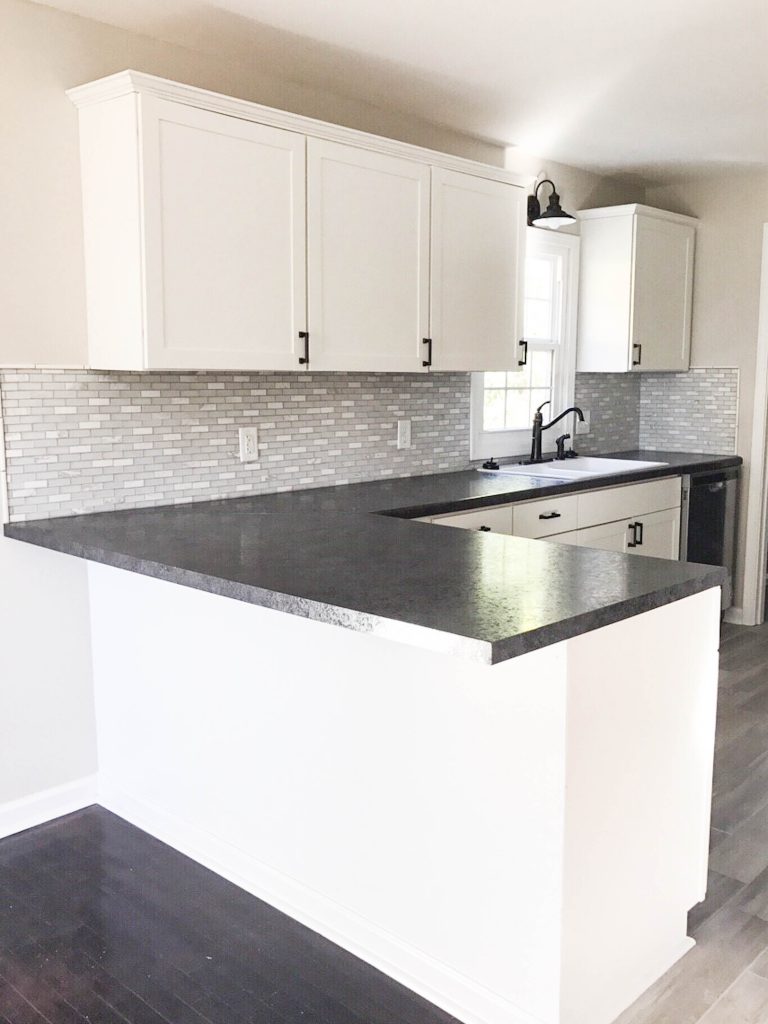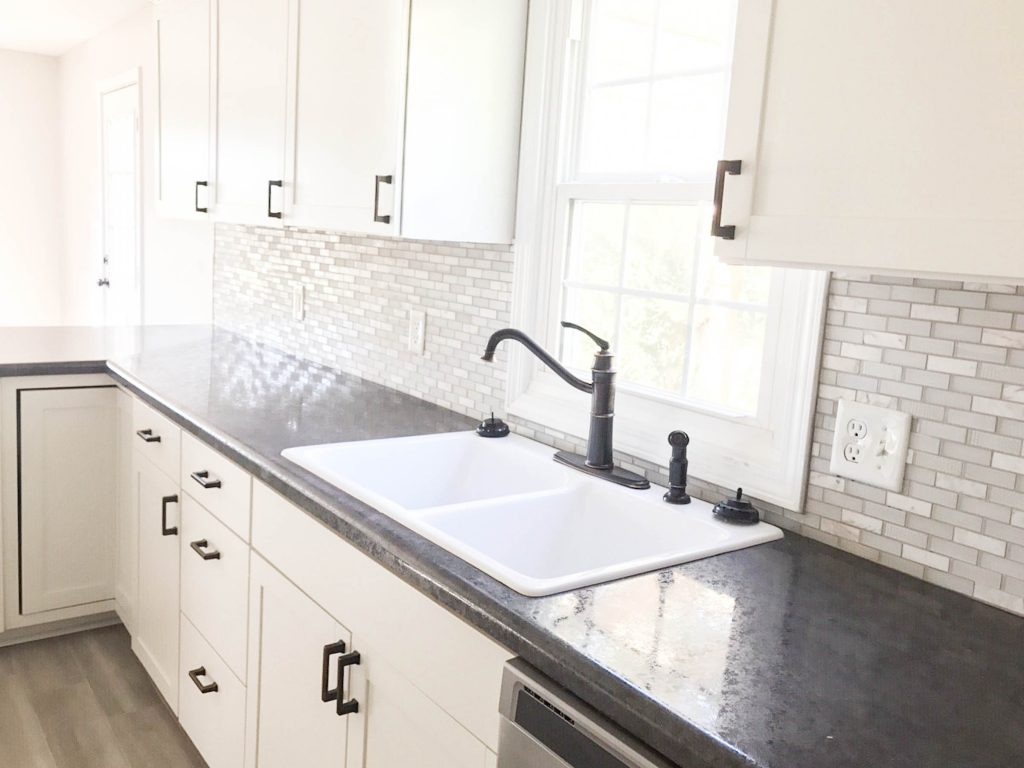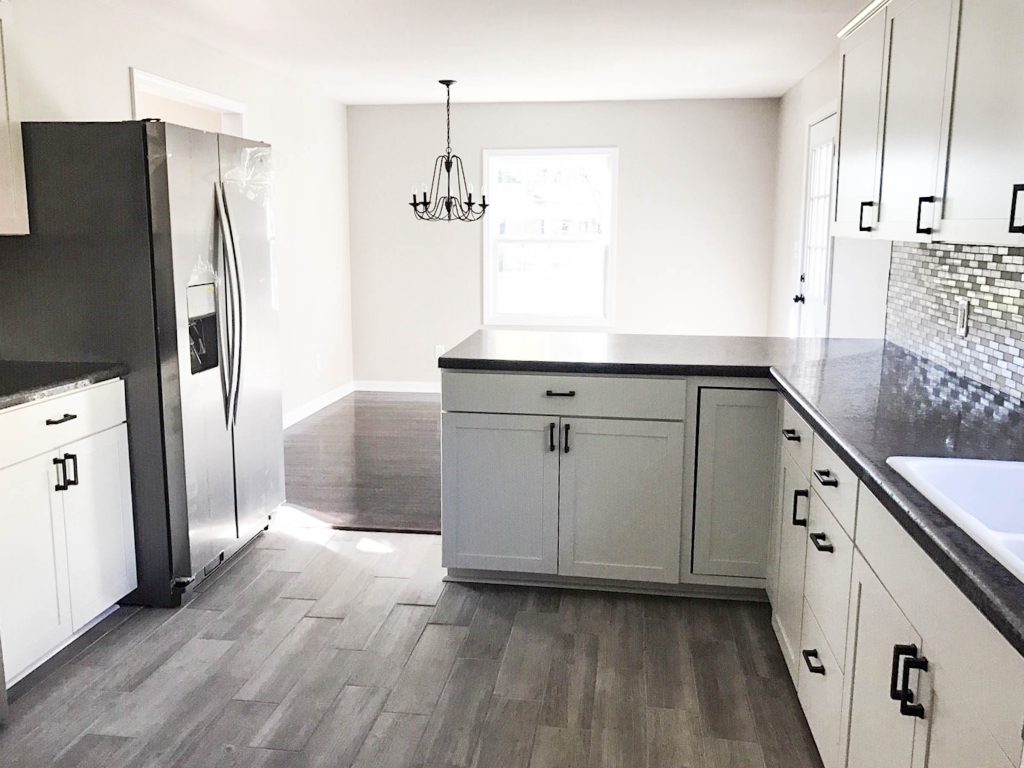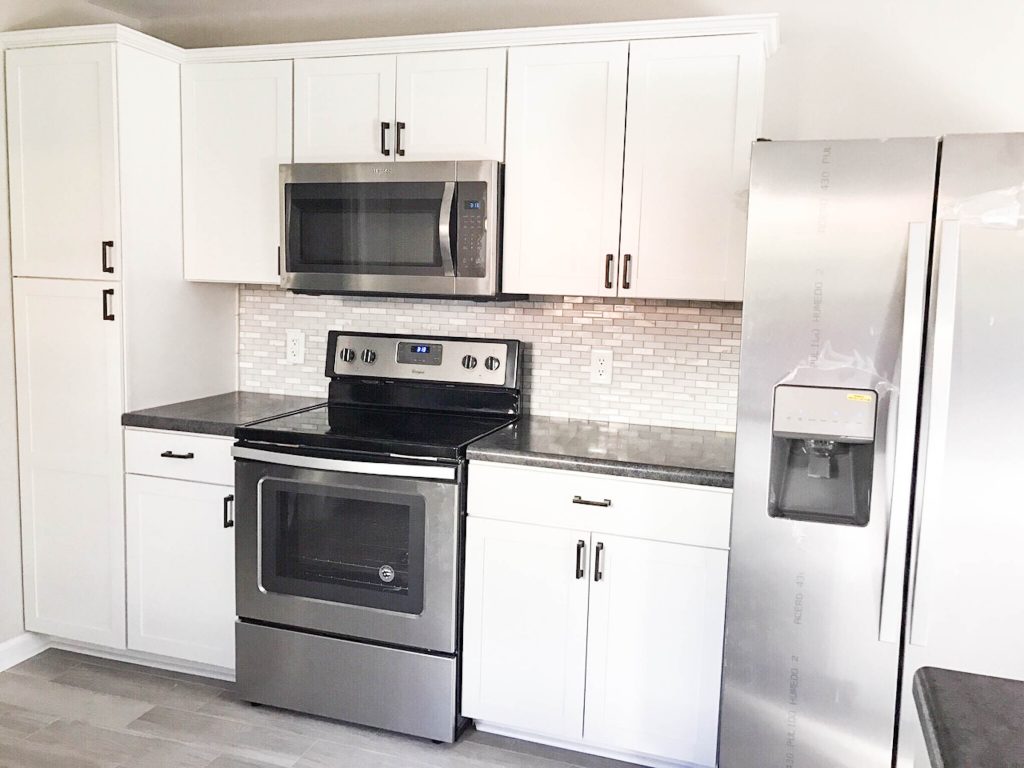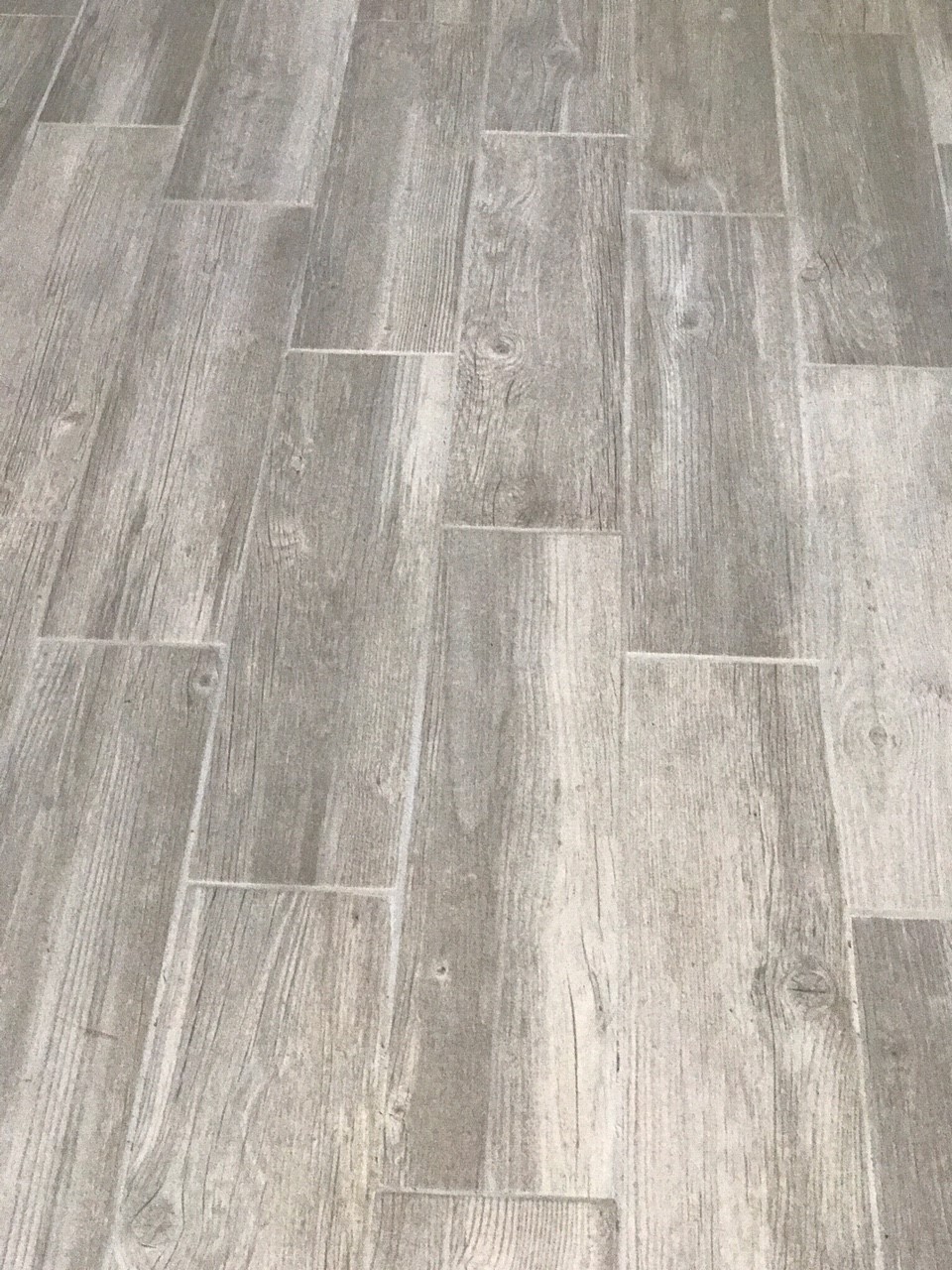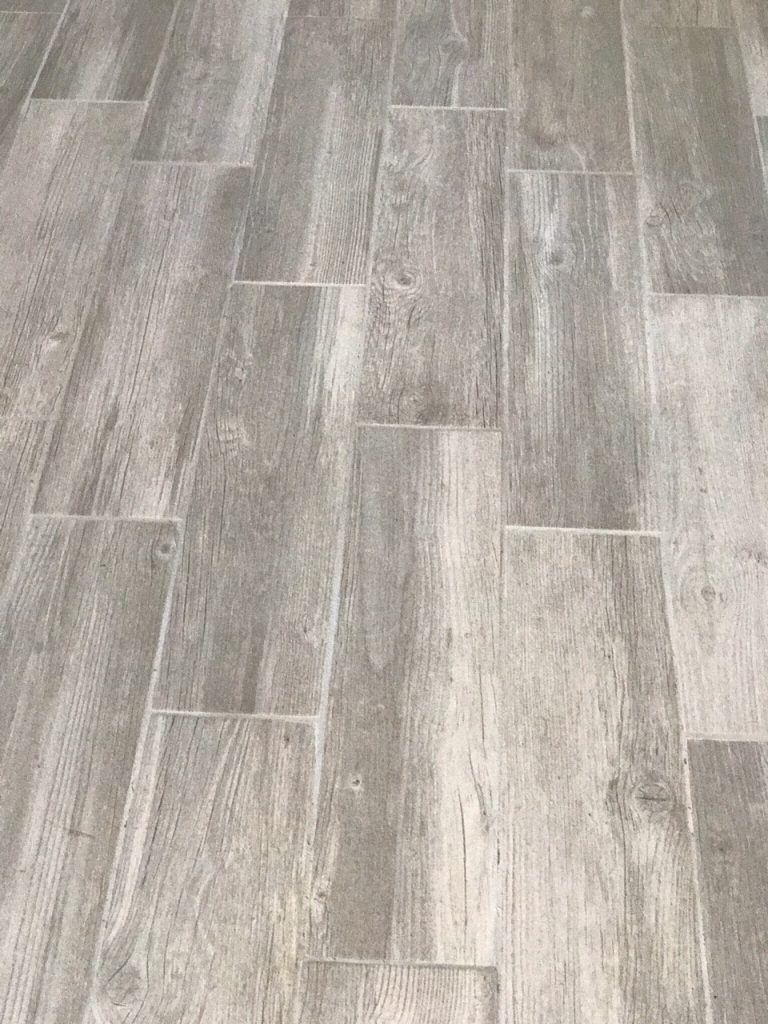 The cottage charmer kitchen is my FAVORITE!!!!!! OMG how gorgeous???
DINING: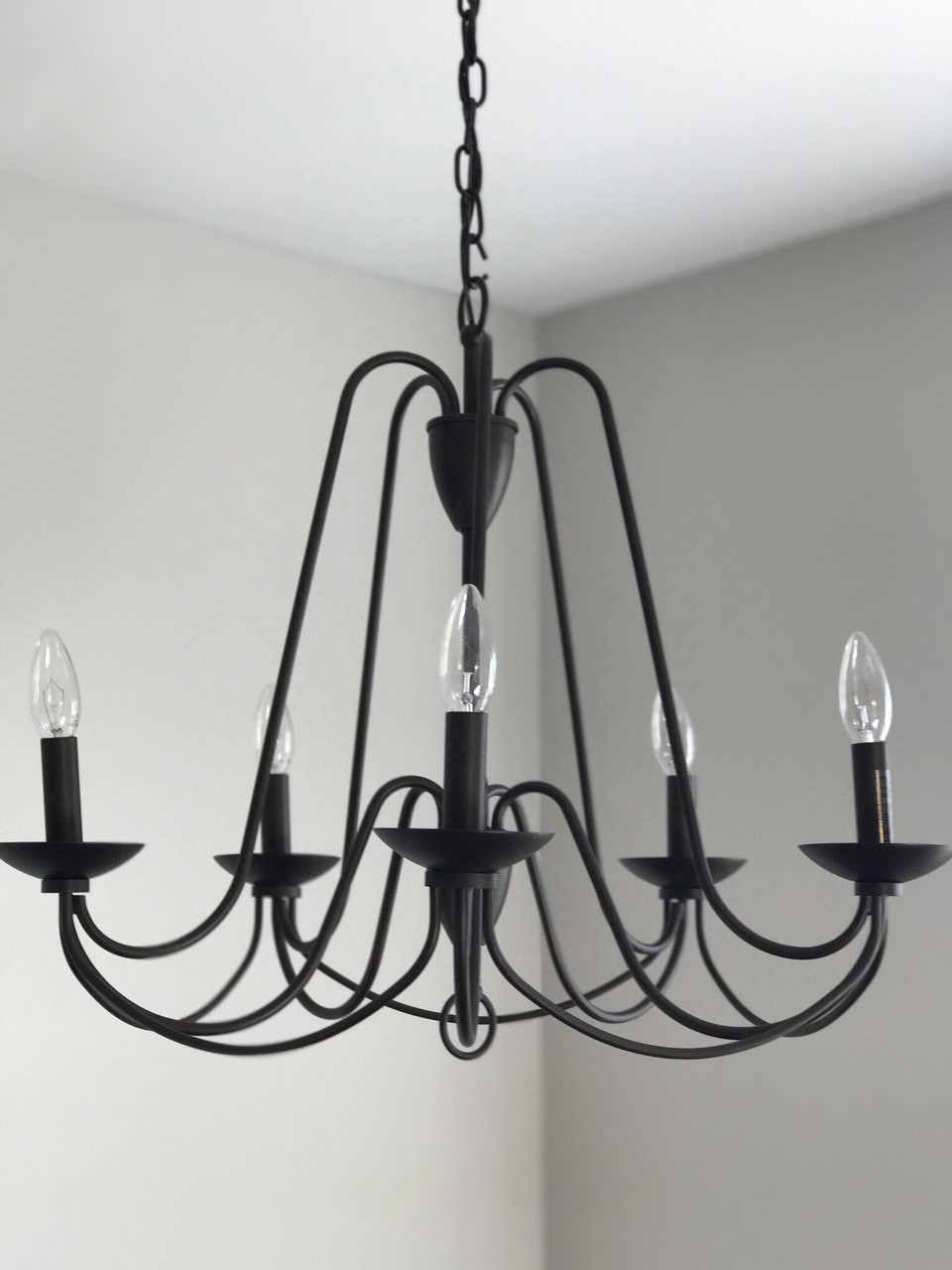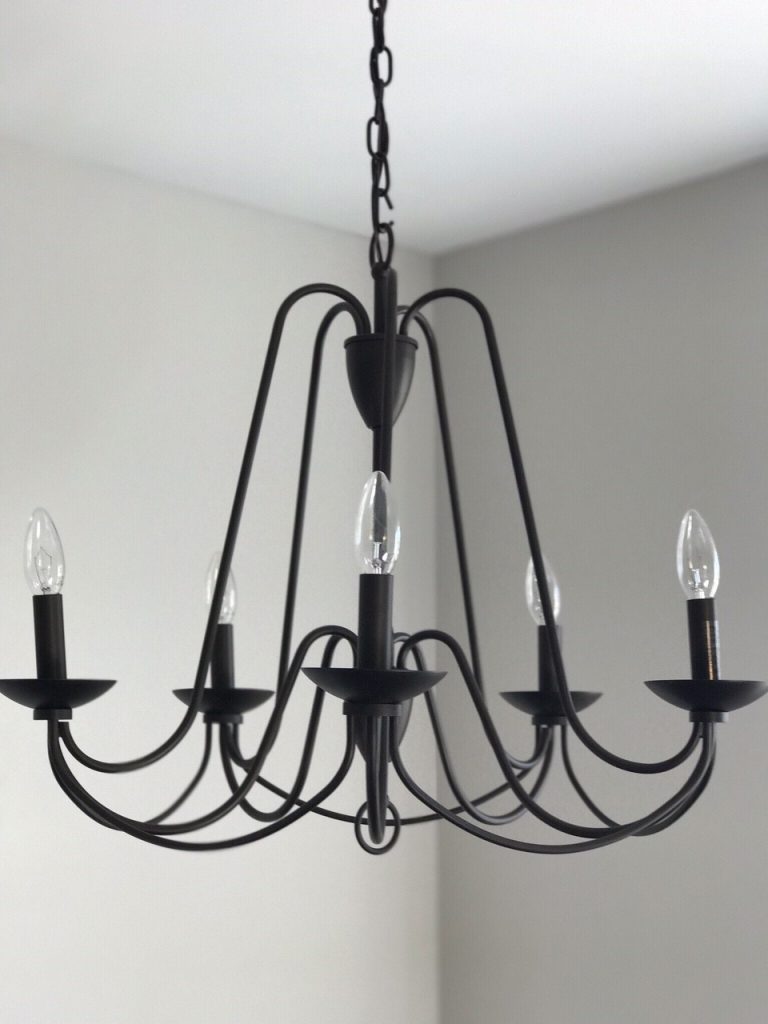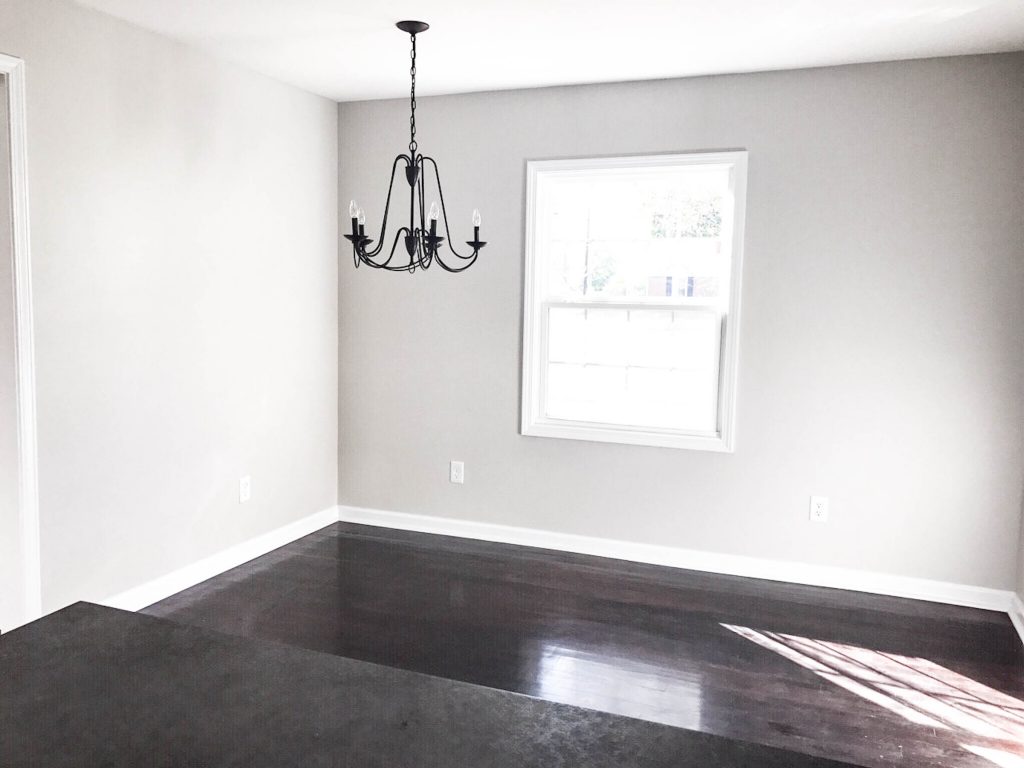 LIVING ROOM: (And my favorite- ship lap wall!!!)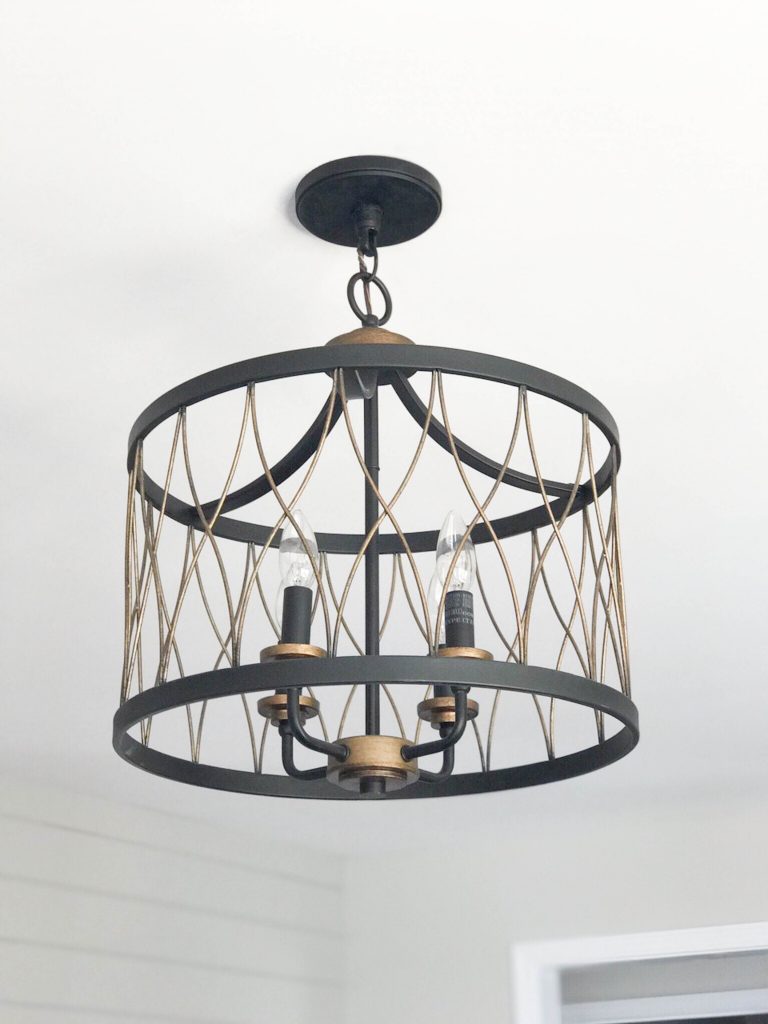 Well, there you go for now! We still have 3 bedrooms, 2 bathrooms to go…plus a laundry area! Coming soon to a Re-Fabbed blog near you 😉
Let me know what you think on FB or in the comments!!!
I am still in awe…like seriously. I would move here in a heartbeat.
PIN IT! PIN IT! PIN IT!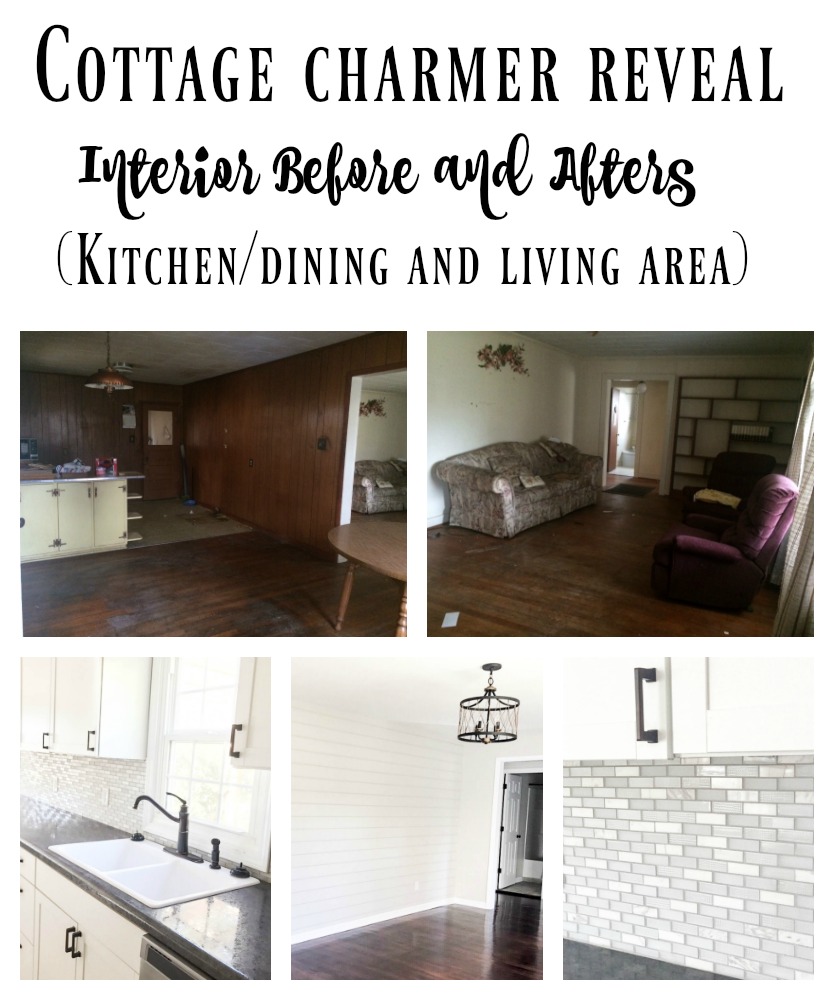 Follow me on Facebook and Pinterest!