When you take on a fixer upper, especially one like we did this time, you know that it doesn't get done over night. Not even close. HGTV has people thinking it is such an easy, fast process and that in just 1 week you are in and ready to go! UH…WRONG. We knew exactly what we were getting into with this house, because this is not our first rodeo…but this time we decided before buying that we would hire a contractor to do the bulk of the work since we had so many other things going on.
Well, he is doing a great job. The work looks amazing, and the house is truly taking form…but this time frame deal we had hoped to have- yeah, that was LONG GONE a little while back. So, we are just rolling with it. I mean, what else can you do? It is going to look fantastic and be worth it, but we sure did hope to be done a little sooner.
BUT, since I haven't posted any updates in a long while, I just wanted to pop in for a quick second and show you where we are right now. It is really at a point now that things will move quickly…hallelujah! I can't wait to see it all finished! I took all of the paint over to the house just yesterday and snapped some quick pics.
The brand new roof is on. Trim on the outside will be white, but it is not on yet- and the landscaping has not been removed and redone. Once that happens (which me and Brandon will do very soon), it will make all the difference in the world. I mean, it is over shadowing the entire house!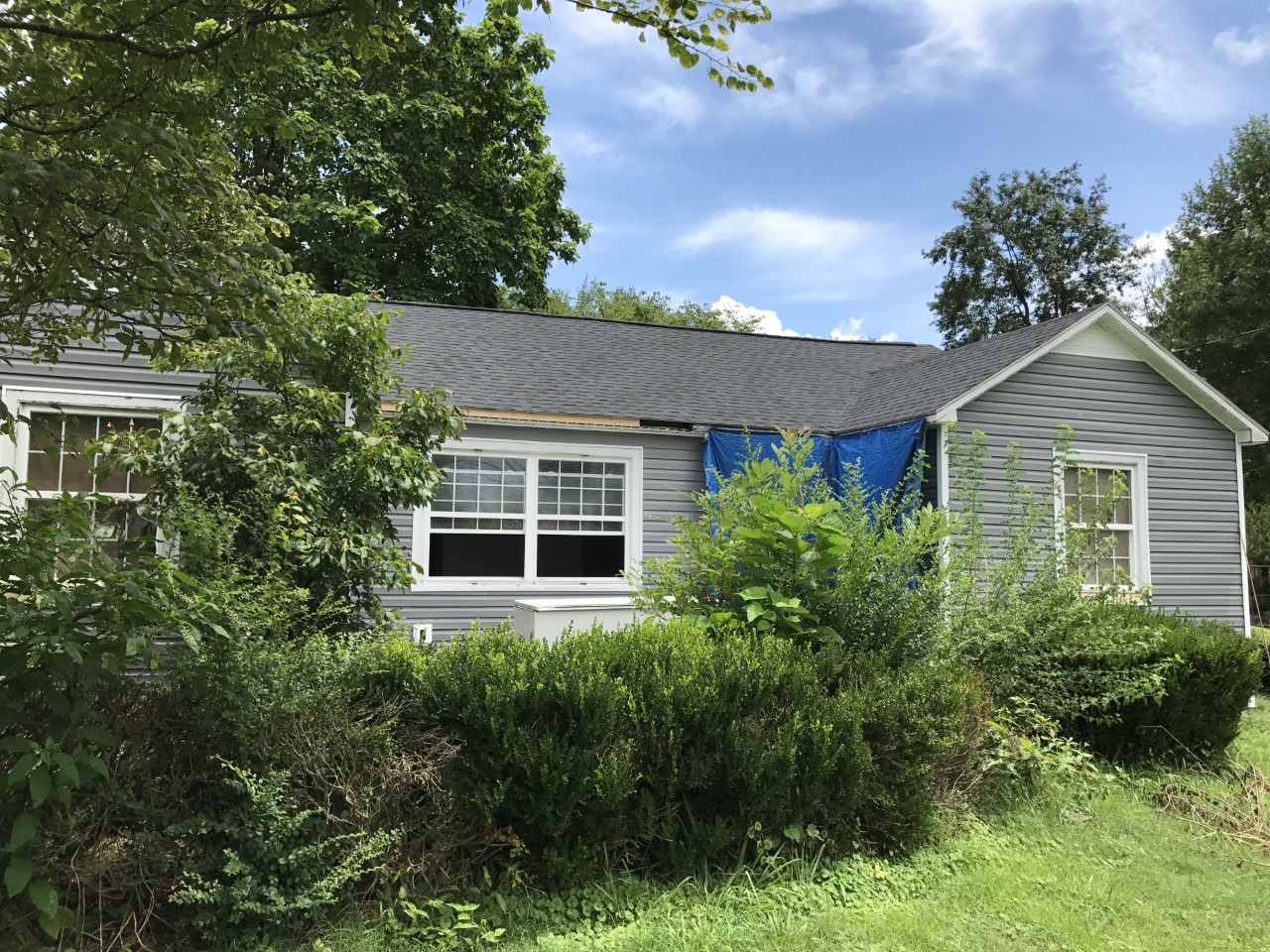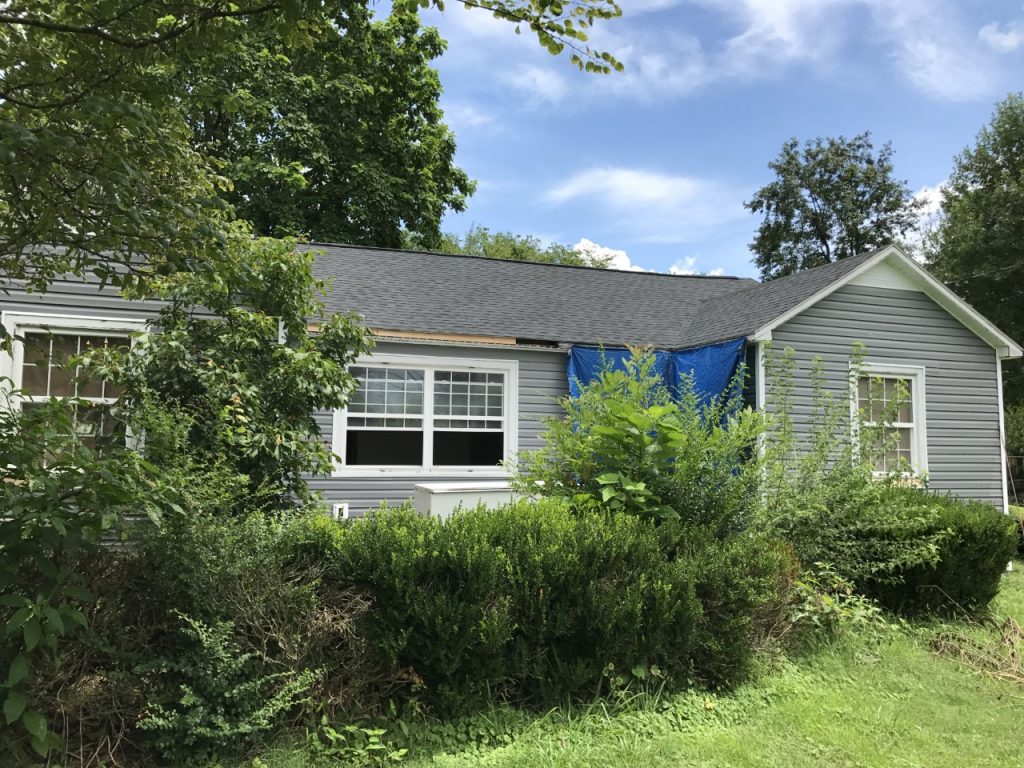 Besides all of the other stuff that I haven't share, like electrical, HVAC, plumbing, etc…you know- the necessities~Sheetrock is complete in the house, and cabinets are in the kitchen ready to be hung as soon as painting is finished. (*Note, after I took these pictures, he said he got quite a bit of painting done! high five!)
(kitchen)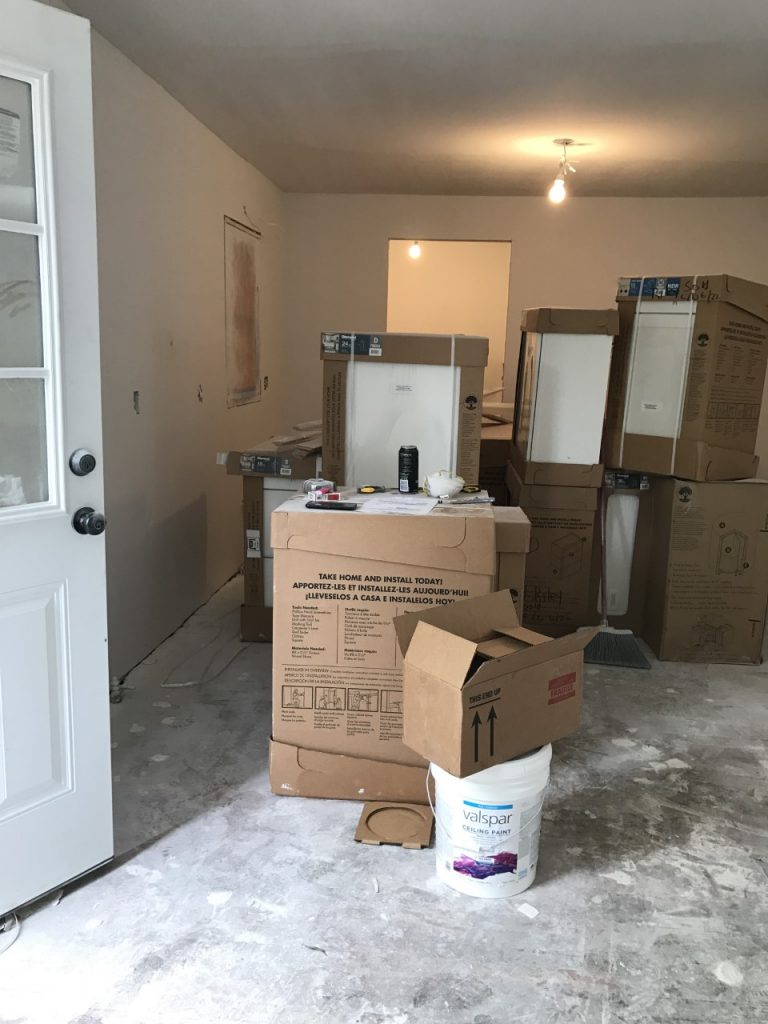 (master bathroom)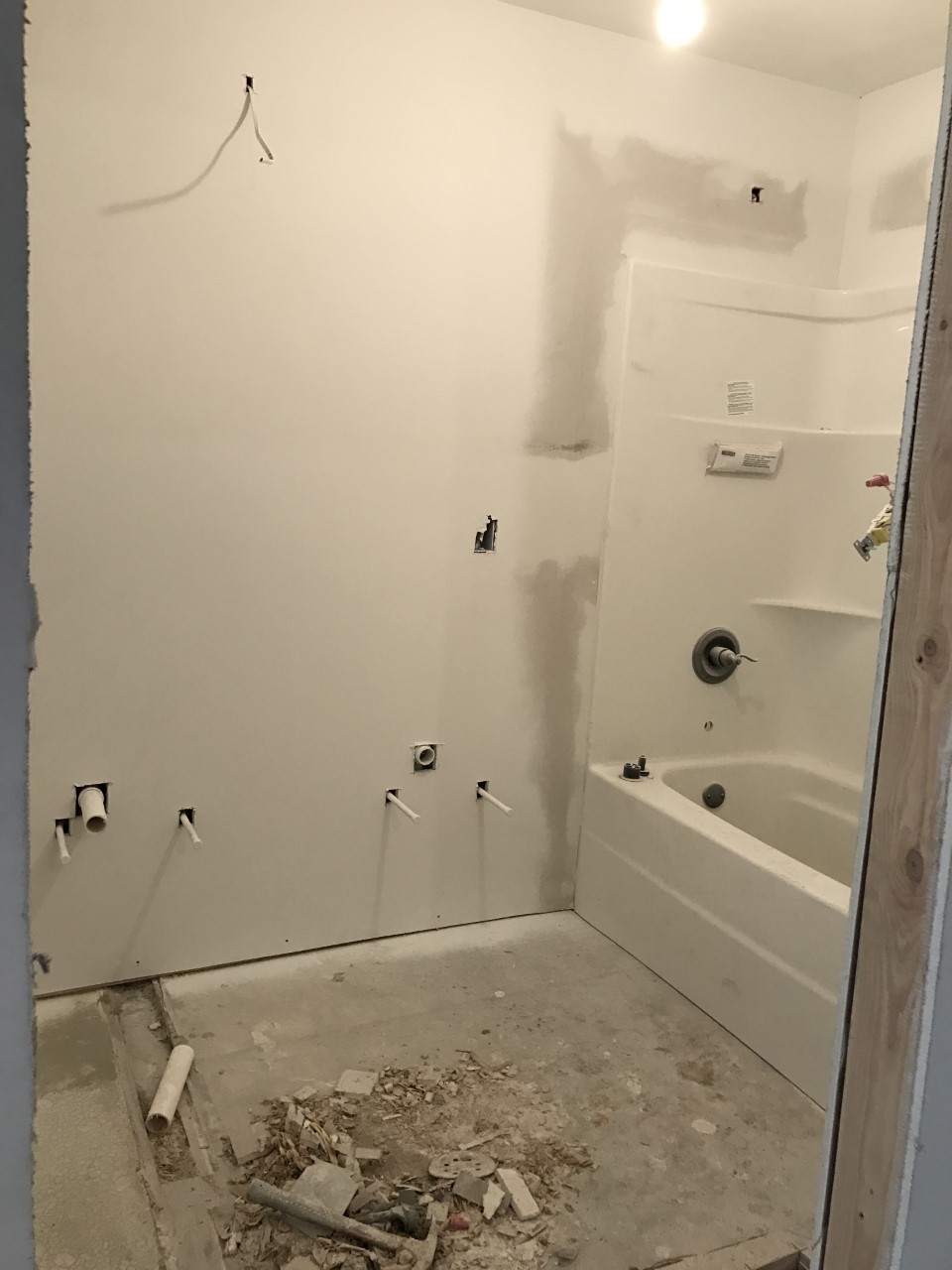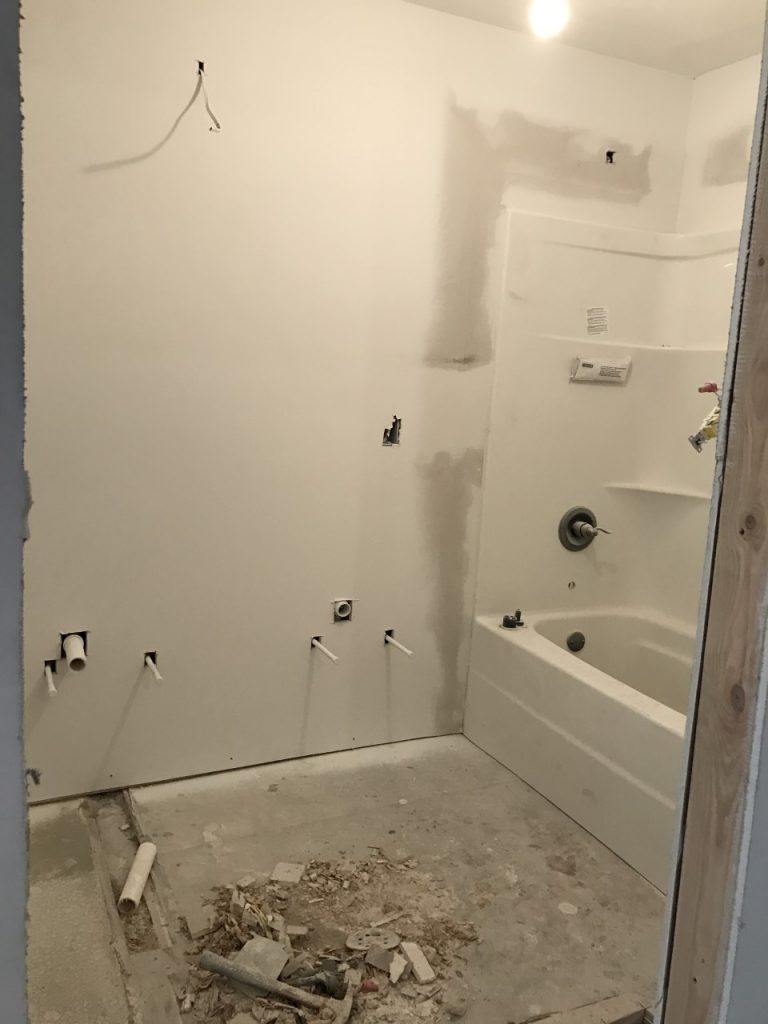 (living room)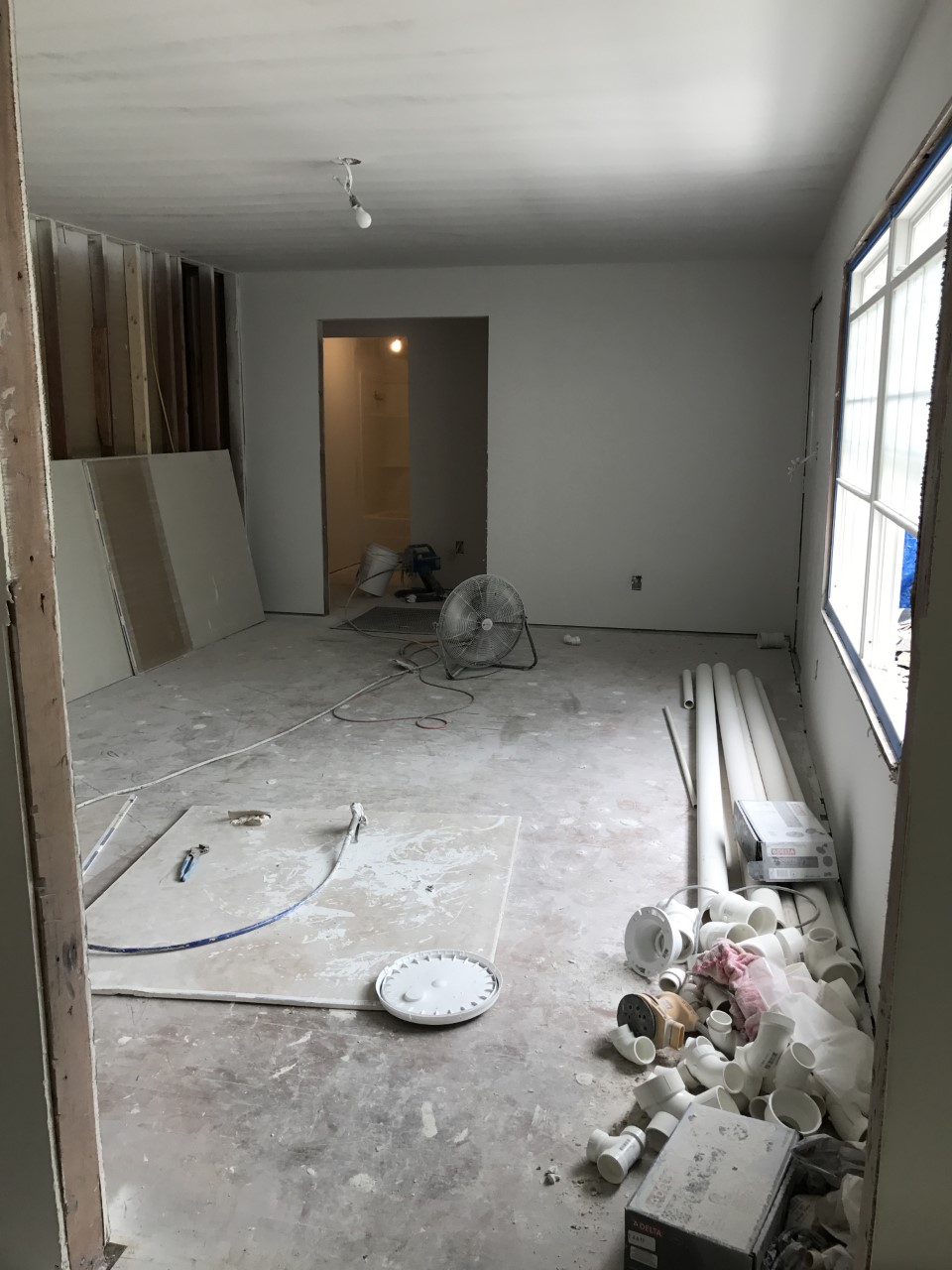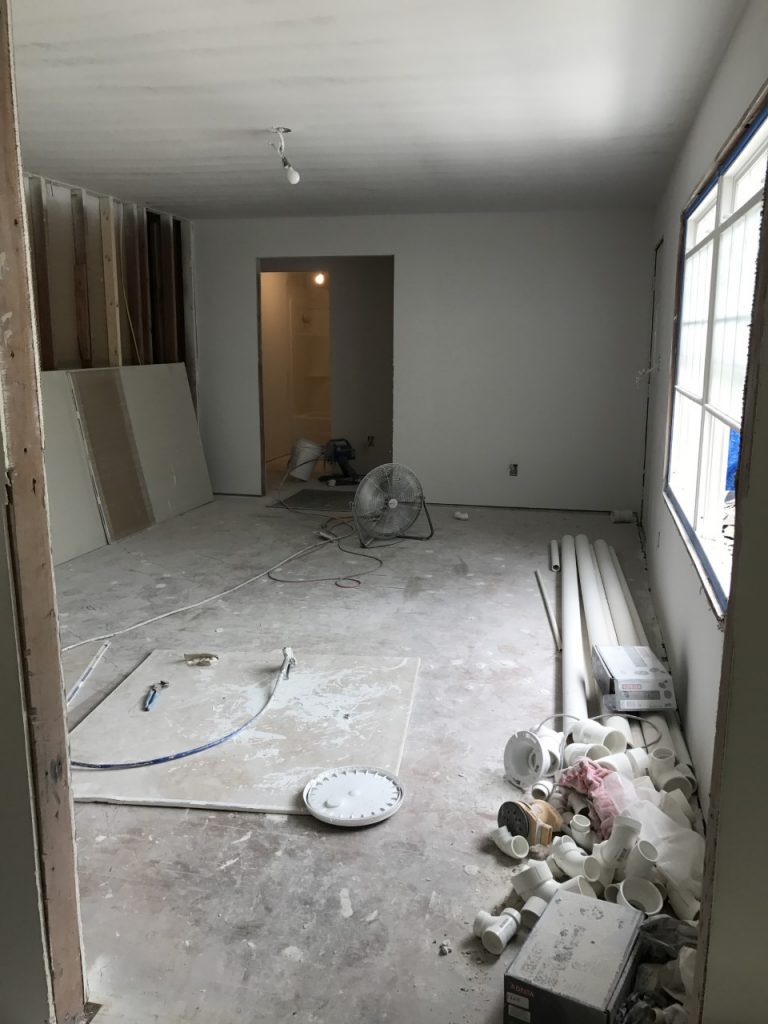 The wall that is not finished is the shiplap wall. Cannot wait! We ended up not being able to salvage the existing shiplap, but I still wanted to have it, so we are installing new.
I know it still isn't pretty, and these are only a few pictures…but what a far cry from where we started. Are you as excited as I am?? I am sure you aren't, but this one is going to look soooo good!
Let's remember where we started, shall we?