A good makeover is never lost on me. I absolutely LOVE to see before and afters, and when I saw this funky little camper makeover on Facebook, my heart was in LOVE!
My friend Jessica, who is simply adorable herself, got this awesome camper for FREE, yall! Seriously!!!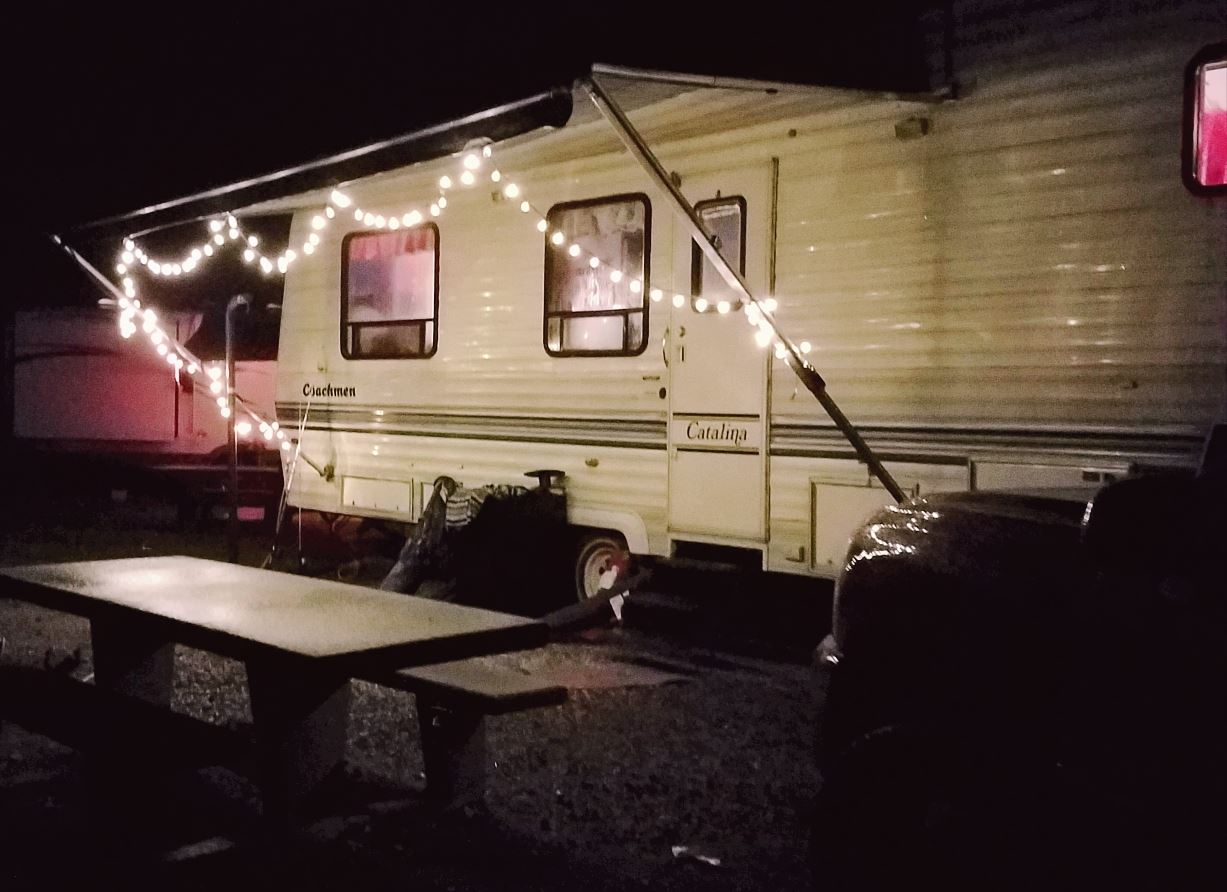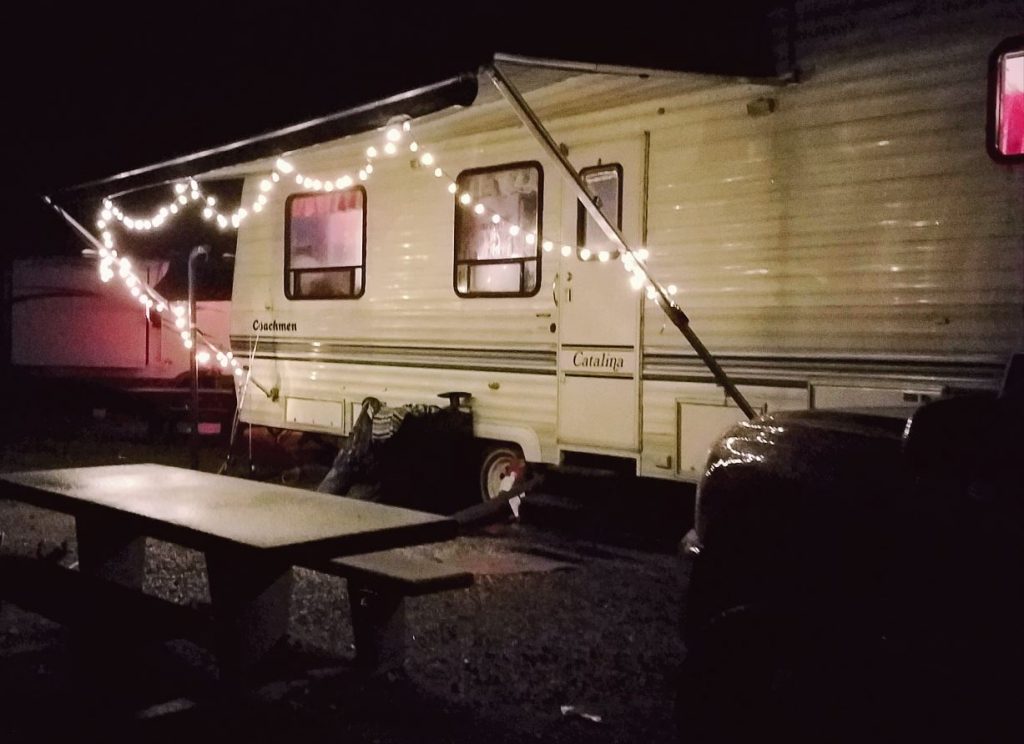 While at dinner one night, her and her husband made mention that they were thinking of getting a camper. One of the couples that were there mentioned they had a friend that was looking to get rid of his 1992 fifth wheel that was in solid shape. They decided to check into it, and when they asked the price…they said FREE!!! What the what?!?! Why do I never get that lucky??
Of course, she couldn't pass that deal of the century up, so they went to pick it up and got to work on it a few months later, making it their very own retreat, just in time for camping season!
Here is a picture of how it looked when she got it. It wasn't horrible, just very outdated. She didn't have a bunch of before pictures, but this gives you a great idea of how it started.
FREE Funky Camper Makeover: Before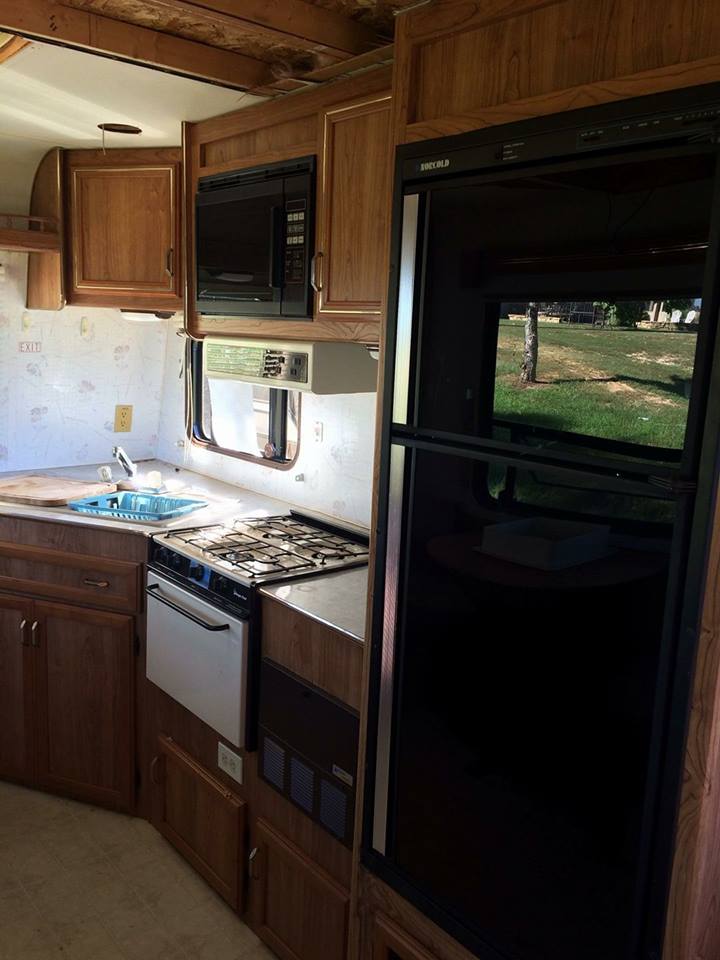 She said that most everything was in great shape, only needing a few small leaks repaired here and there and a good cleaning. Not bad for a FREE camper!
They then tore up the existing flooring and put new down. I adore the flooring they chose! It is a beautiful grey wood plank look! The flooring was Driftwood Gray from Lowes. It is peel and stick, and they also used additional adhesive to make sure flooring was extra secure.
FREE Funky Camper Makeover: After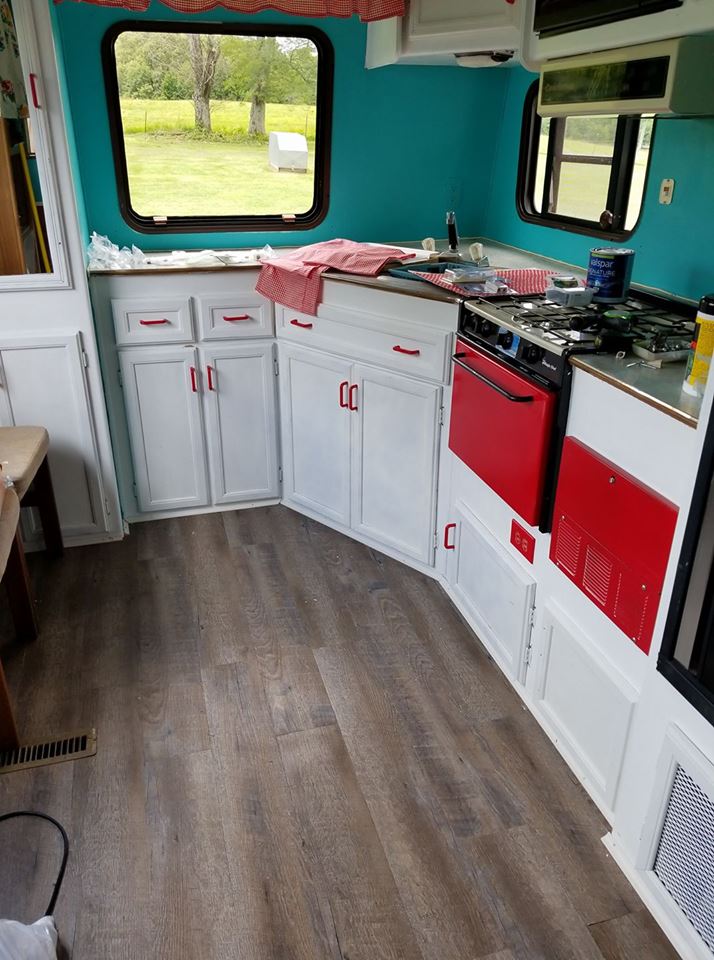 The ceiling was just your normal white vinyl ceiling that you find in most campers, so to give more style, they tore it all down and removed old insulation and reinforced any boards that needed it. Then used corrugated metal as the ceiling!! It is AMAZING!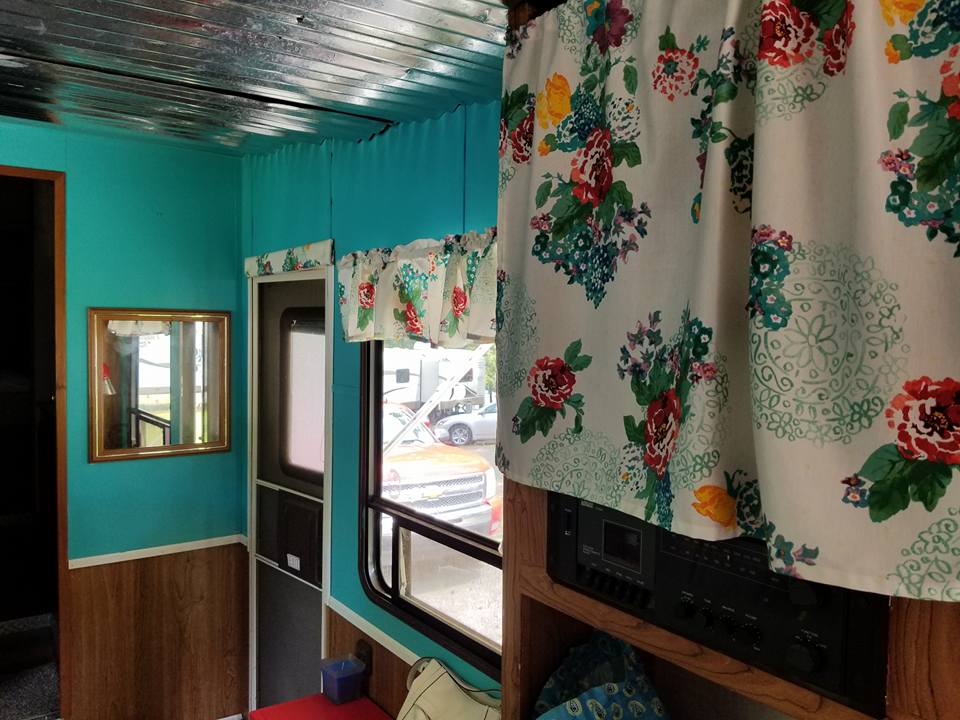 They then painted the walls (La'Fonda Teal), put up new trim, painted the cabinets (True White) and replaced the hardware. Teal and red were her go to colors, and they make this space look like a beautiful, funky, colorful retreat. (Look at this cute little red sconce!)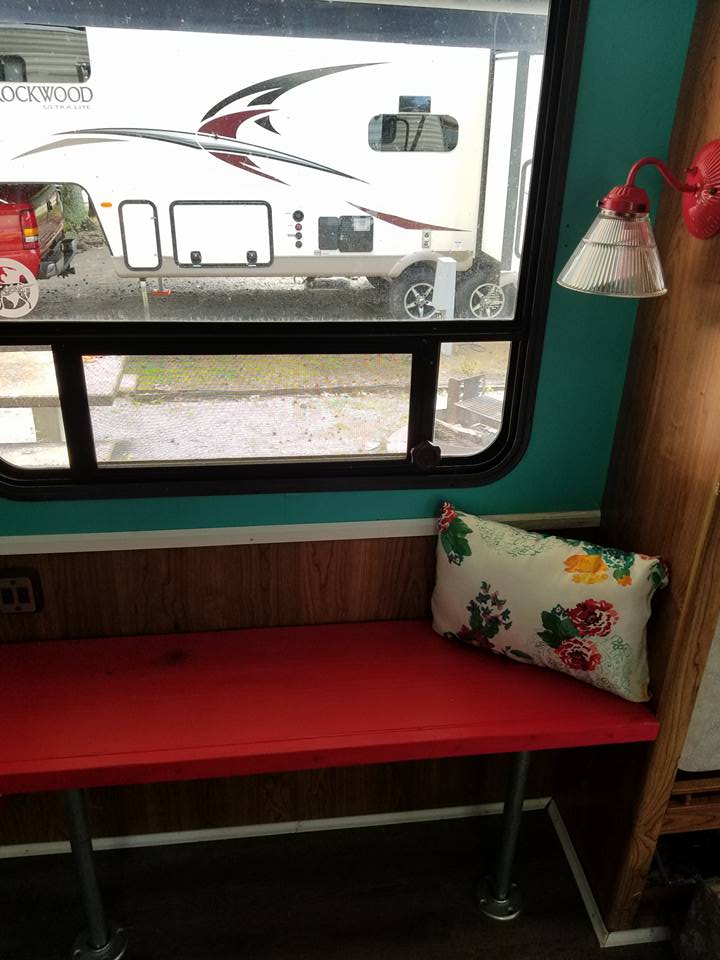 Isn't it amazing how she painted the stove red? It is just a typical Valspar paint, and she spray painted the metal to set it apart.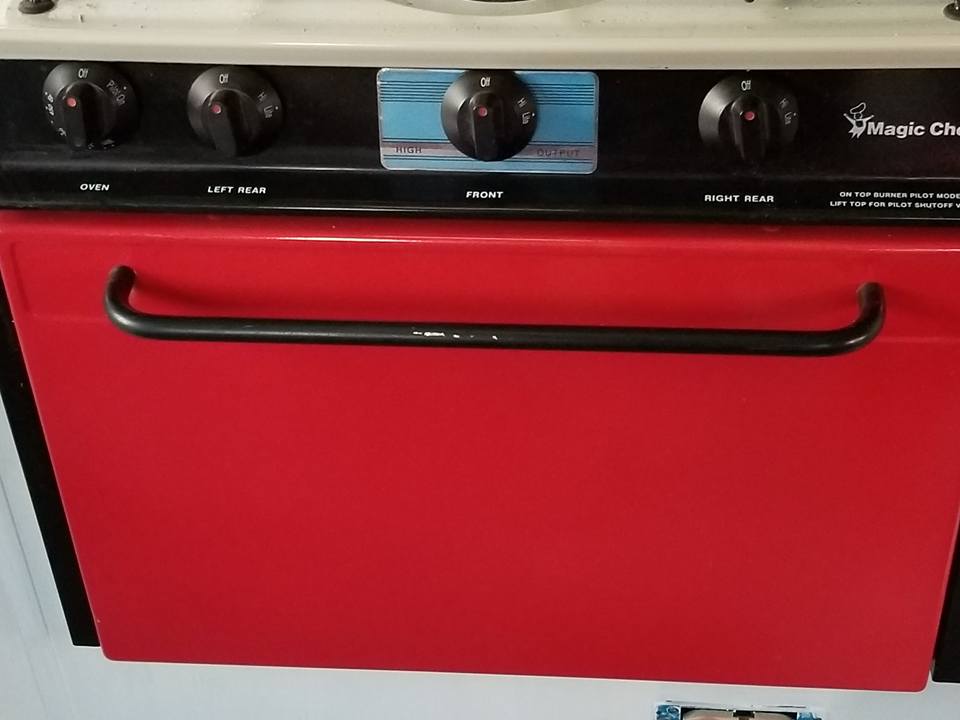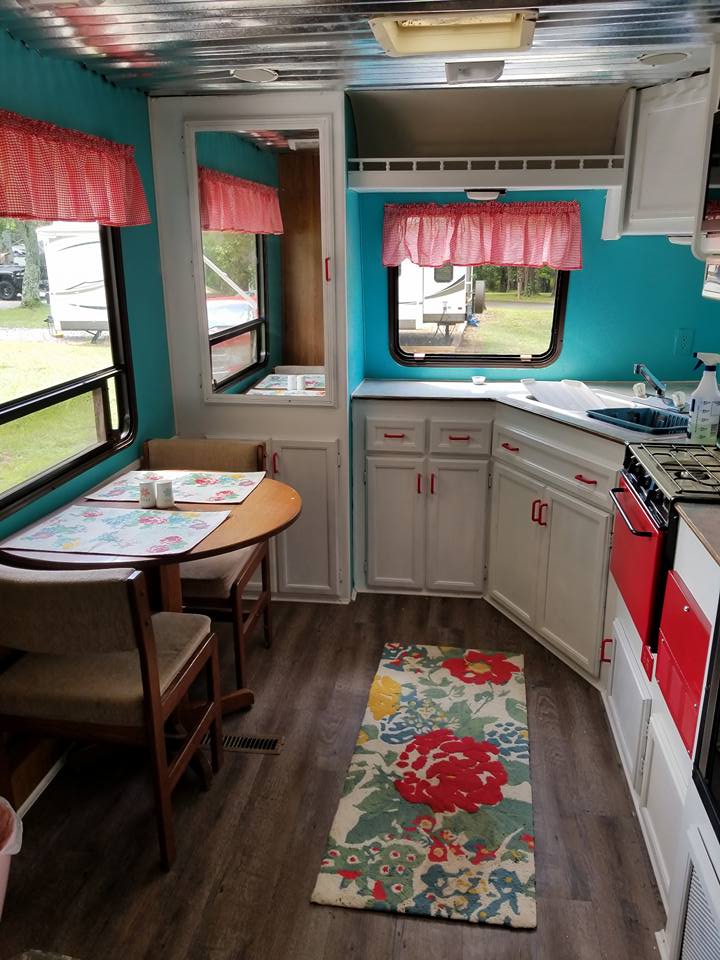 And guess what? The floral valances are made from Pioneer Woman table linens! Who doesn't LOVE Pioneer Woman??? The red gingham ones were purchased from Wal-mart 🙂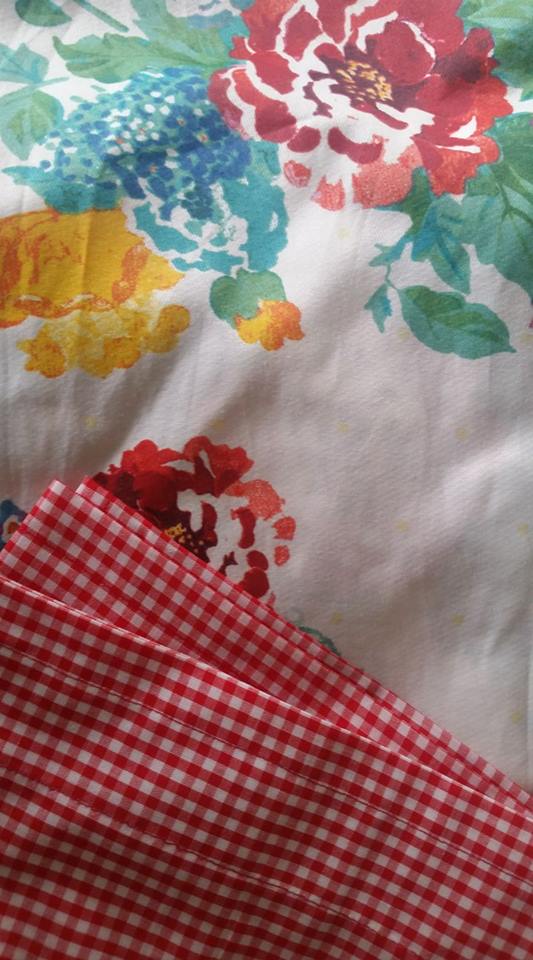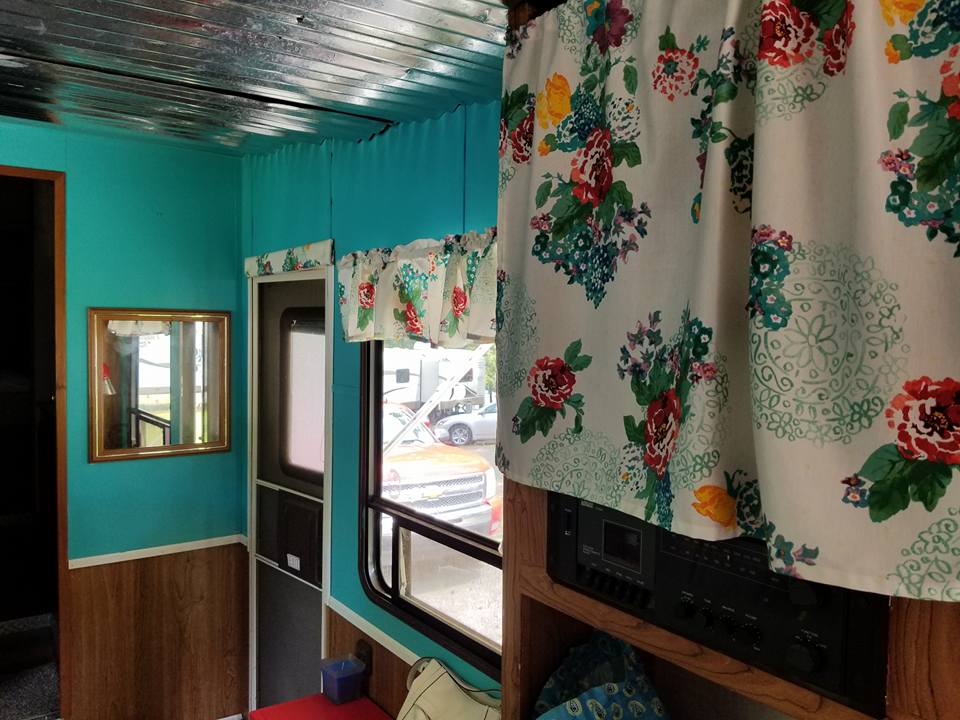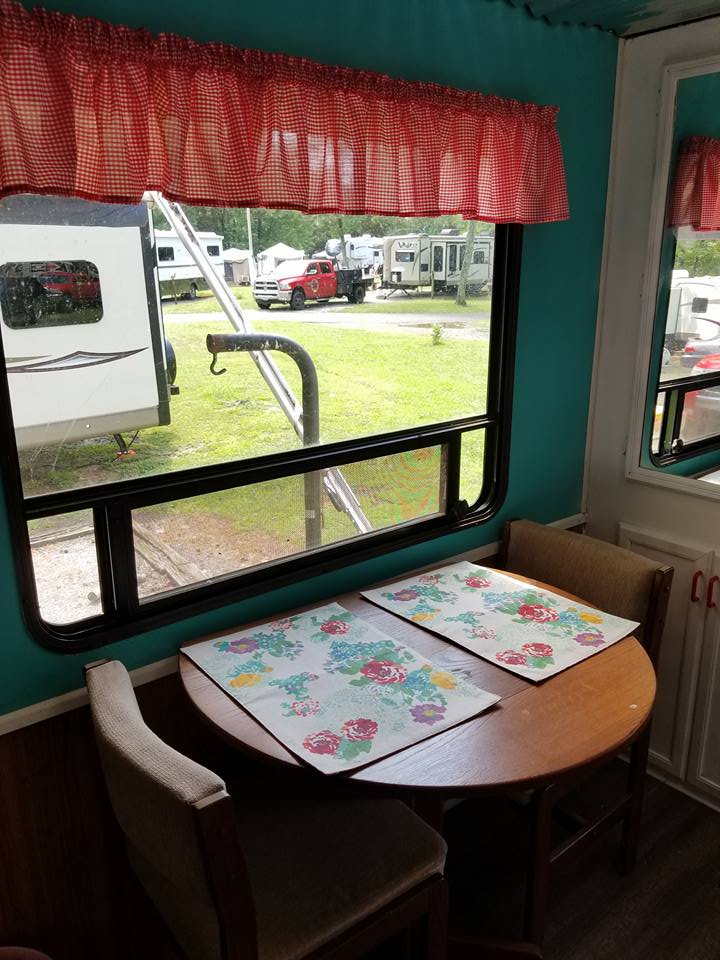 I am so smitten with this fabulous FREE camper, and I knew you would be too! I love stories like this that inspire us all to think outside of the box. Jessica has such an eye for decorating and design, and I couldn't lover her makeover any more! If you want to show this post some love, pin and share so that others can see what a dramatic difference she made on a super limited budget!
PIN ME!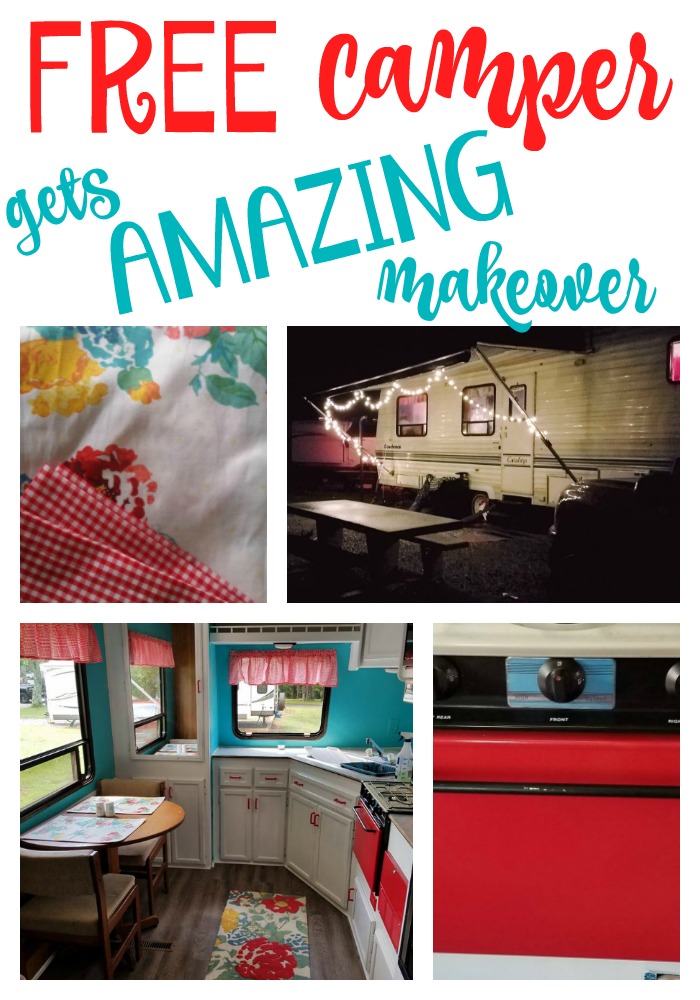 If you would like to follow along with more DIY adventures and more, subscribe by email! NO spam!