No, Kevin Costner is not here and there will not be any baseball players coming out of the woods to play a game…although, that would be kinda cool. Or would that be creepy? I am not really sure on that one.
But, this field is full of dreams. You see, this field will be where we build our HOME…our forever home. Although many people see an open field, I see so many other things. I see kids running and playing in the backyard with Popsicle juice running down their faces, cook outs and family gatherings, games of catch, bonfires…and the list could go on and on. I just see memories. I see roots.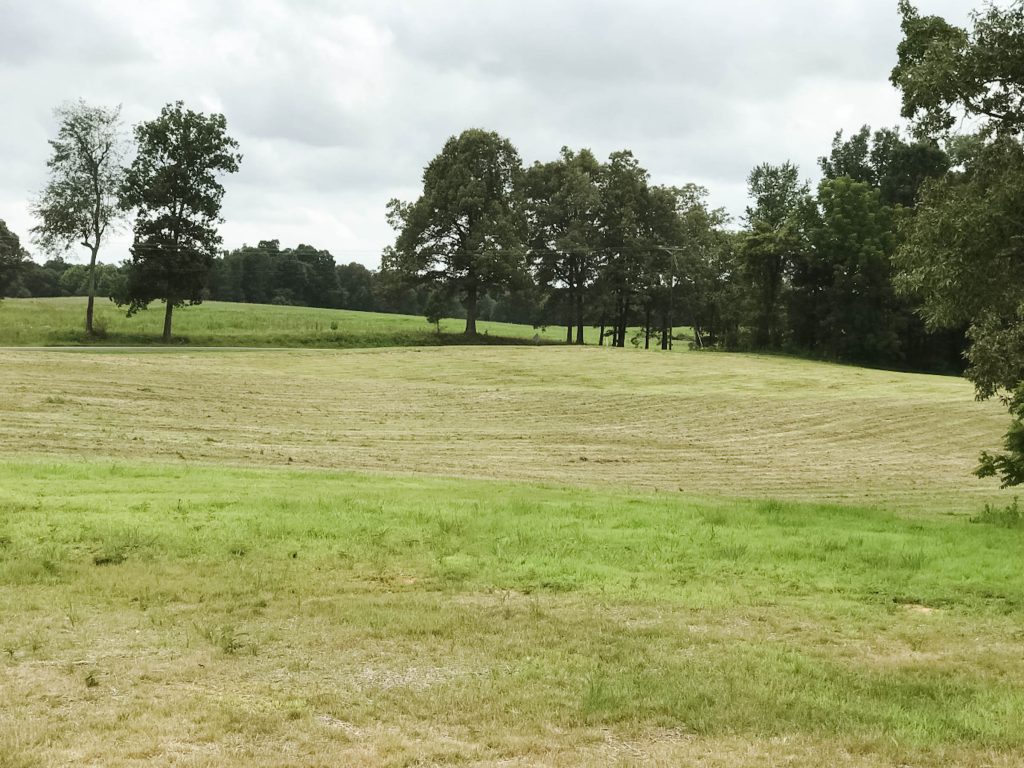 My husband and I have been married for 10 years, and we have lived in 4 different homes. We have fixed up, moved on and kept working towards getting to a place that we would truly call our forever home. To me, it wasn't about a house, it was about roots. I have always told Brandon, I just want roots for our family. I want a home that will be here for generations and feel like home when the kids and grandkids come to visit years from now. I want people to feel welcome, and I want it to be a safe haven for my kids. I want those feelings of home to envelope them when they turn into the driveway. Yes, I know I am sappy…but this is me.
My dream was never to build a house. In fact, I had always wanted to restore an older home and make it mine. I wanted it to have lots of character and already be there on a farm that I loved so that I could turn it into my own…but when this farm presented itself to us, we knew. We just knew. That doesn't mean I was sold on building, but I continued to grow comfortable with the idea. I still looked for other houses- just in case, but in the end, this farm completely felt like home more and more each day. Now, I can't imagine being anywhere else.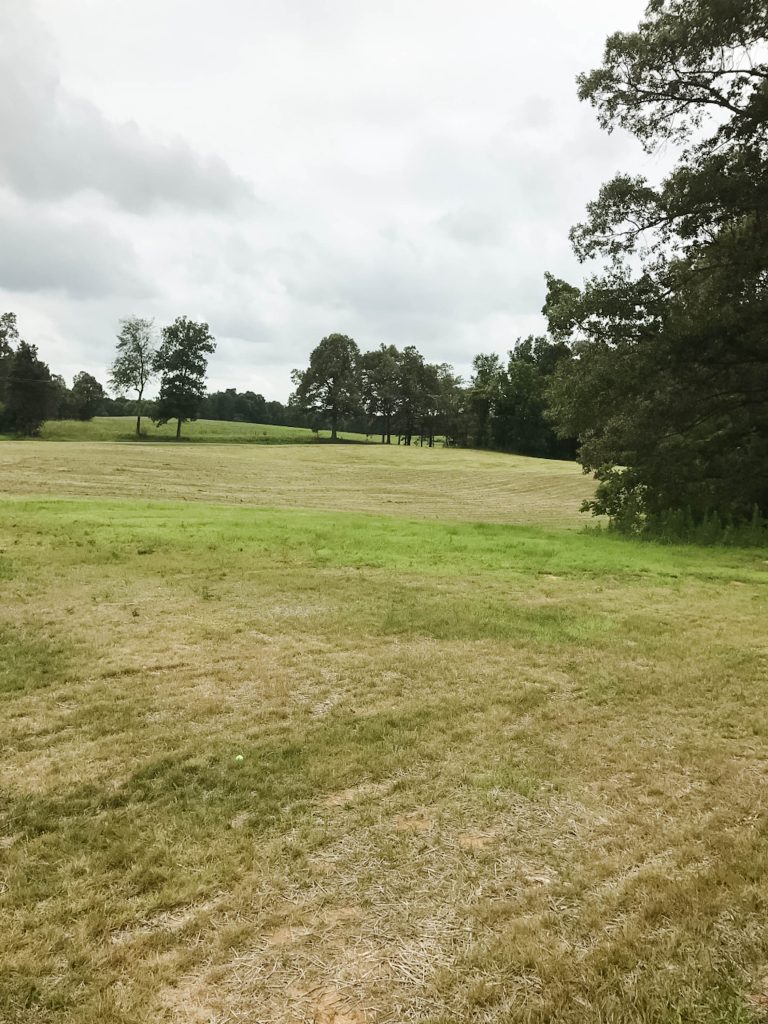 So, as I wake up each day and look out over this field, I feel such a sense of gratitude and pride. It is ours. It is a place that will be ours until the day we die, God willing. Each thing that goes into this home will be our choices and our decisions. Smiles, arguments, long nights, waiting and waiting (I know to expect this with contractors!) and everything else in between will all be for the roots that I have always dreamed of giving to my children.
I can truly say now that I am ecstatic to be building a house. It took me a little while, but I am totally there. Brandon and I have been talking with builders and getting quotes finalized, and we plan to start (hopefully) within the next few months. We are trying to be as prepared as possible, making every decision we possibly can ahead of time to help eliminate as much of that stress as possible. We already have a very large part of the decisions made! It is fun, and it is exhausting. There are almost no words for it for a person like me. You know, someone that eats, sleeps and breathes decorating and design. That is my passion. To be able to make all of these decisions in my very own home is invigorating, but it is also a whole new ballgame to me. There are so many factors to consider, and I have never had 1 set style, so reigning myself in to make things cohesive can be a challenge.
I can't wait to continue to share this journey with you as we go. I hope to share design boards for some of the rooms, paint colors, progress and more as we go.
For now, this is just a field of dreams…but in a few short months, this dream will start to become a reality. I am not sure my little country heart can contain all of the joy I am feeling.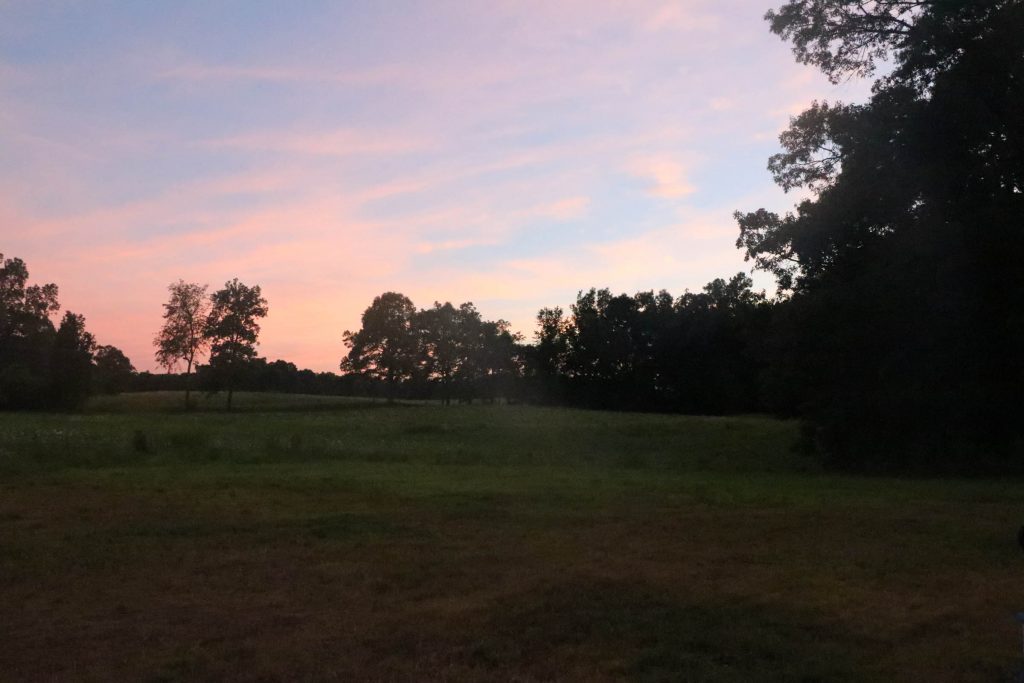 Sunset on our Kentucky farm!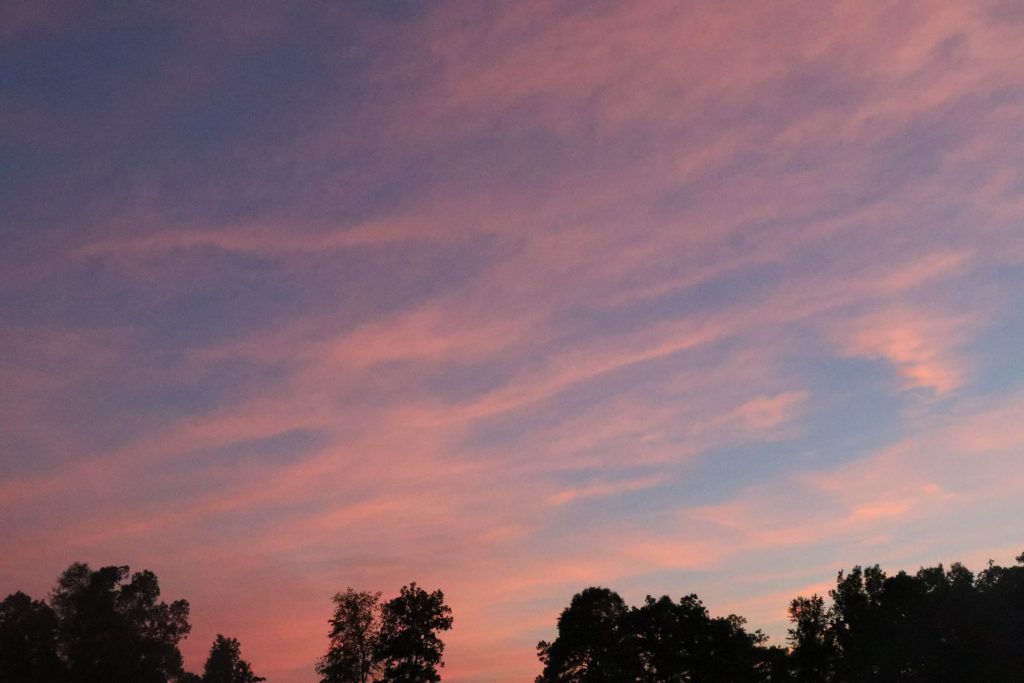 Side Note:
Our shop is READY to be built! We are very very ready for this. We need the storage desperately, especially for this build. It is going to be amazing, and I can't wait to finally get it up.
This pic is of the 40'x50′ concrete slab. Sure, there may be helmets and stuff laying around, but that's real like, folks. The kids LOVE this piece of concrete!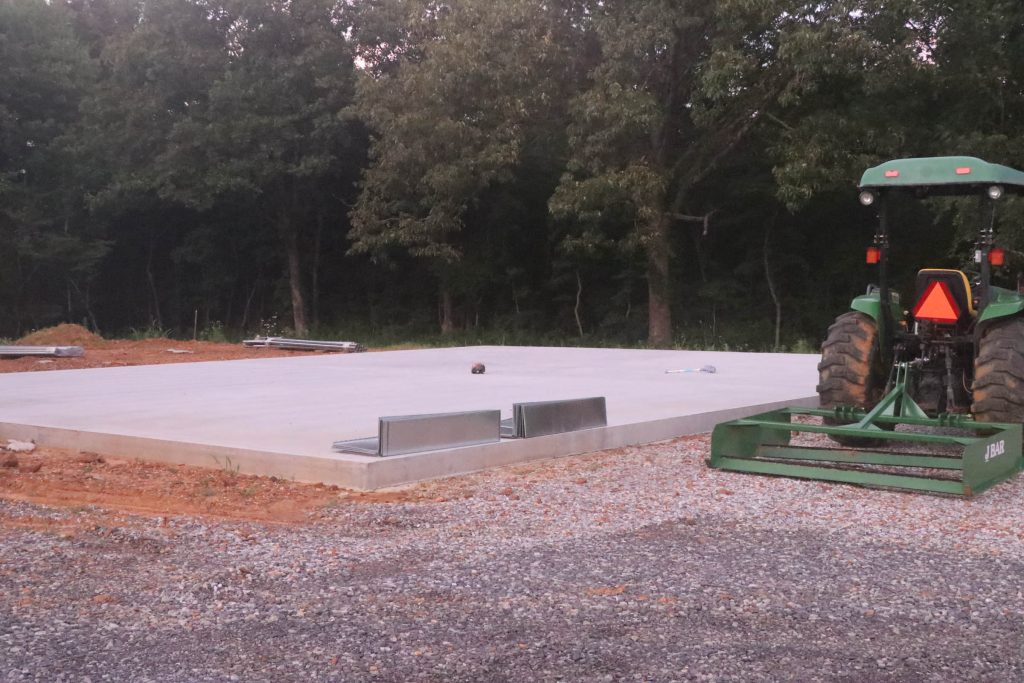 So, even though I haven't talked much about what is going on around here lately, it has not been stagnant. Things are really moving forward, and there are exciting times on the home front!