Who loves some super cute patriotic diy projects?!?!
I know I do! Nothing better than a little red, white and blue!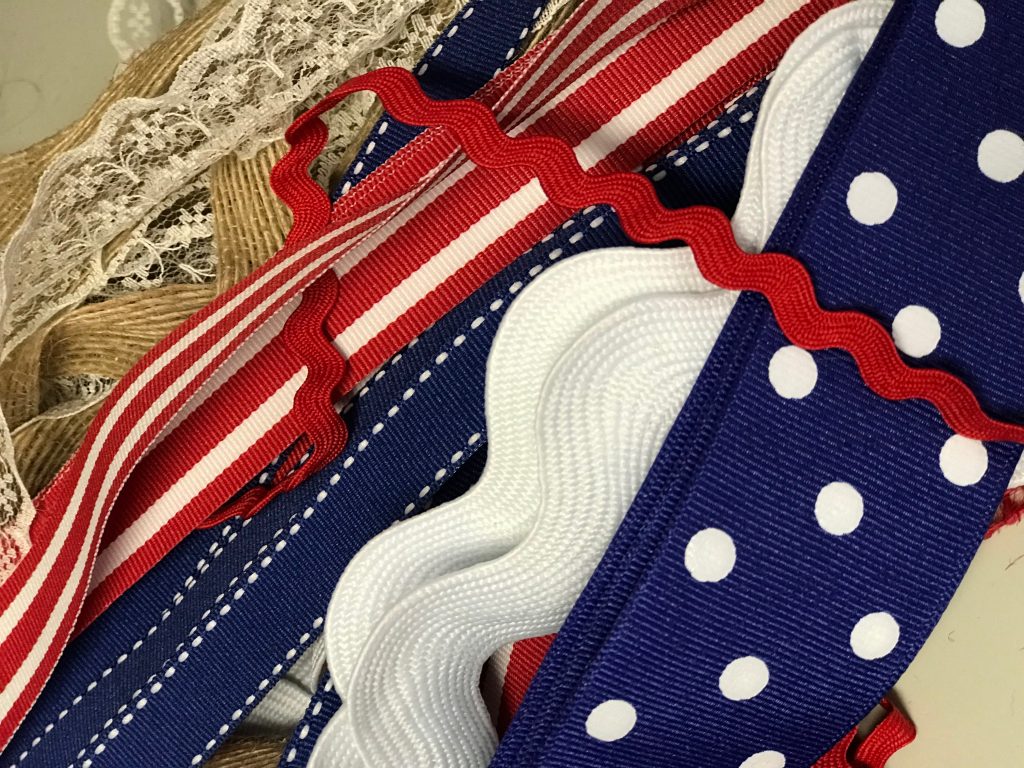 Today's project is super easy and just as cute as it is easy. It is one of those projects that came about by pulling pieces that I already had together. Those are the BEST kind!
I love those ribbon flags that I see around, so I bought up some ribbon at Walmart the other day to try to do something of my own. I wasn't sure what I wanted it to be like or how I wanted to do it, but I knew something would come to me!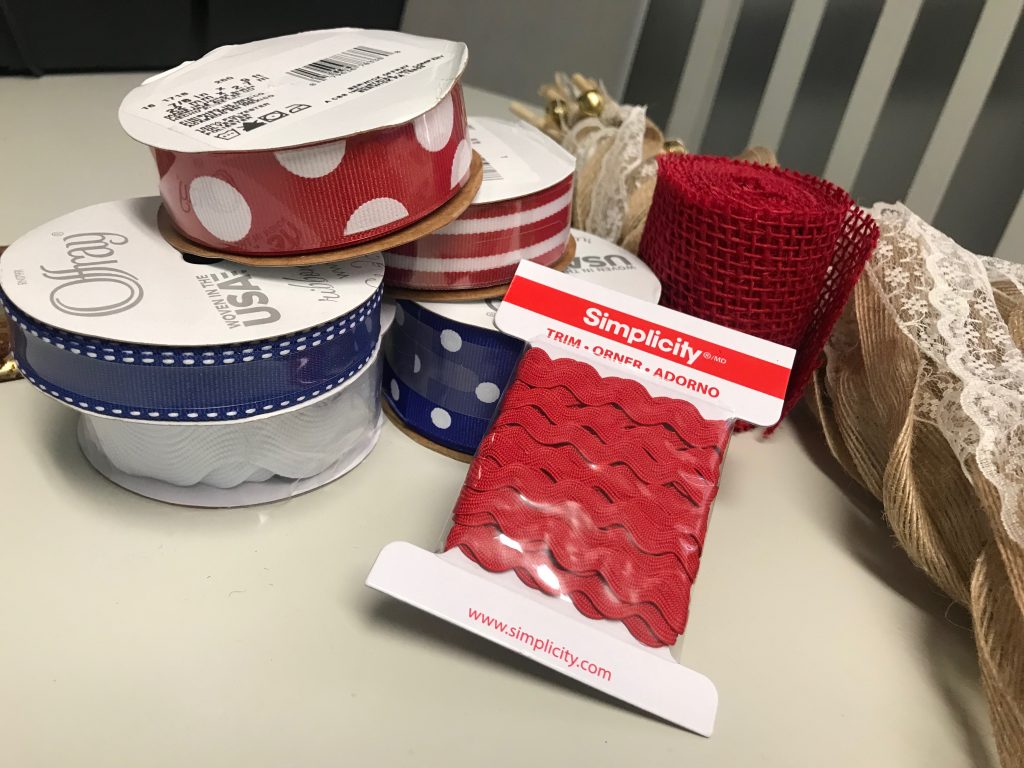 When I got home, I had an idea!
I had this cool piece of rusted metal that I picked up at the junk place. I knew it would make something neat one day, but I had no idea what I would use it for. This was the perfect project.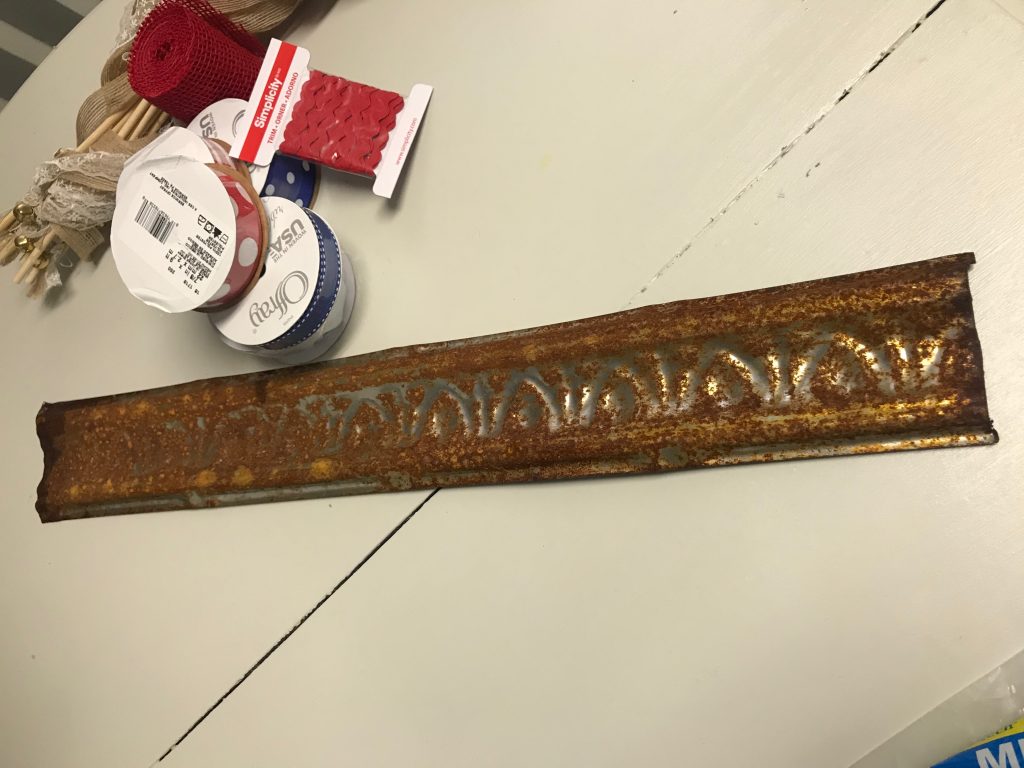 What you need for this project:
Rolls of ribbon (any you want to get the desired look! It is fun to use different styles and texture)
Hot glue gun (my favorite one is right HERE)
Board or fun decorative piece to glue ribbon onto
Now, how I did the project:
Now, the metal piece would not hold the ribbon by itself, because glue would not stick to it…so I found an old piece of pallet board and stapled the metal piece to the top of the pallet board.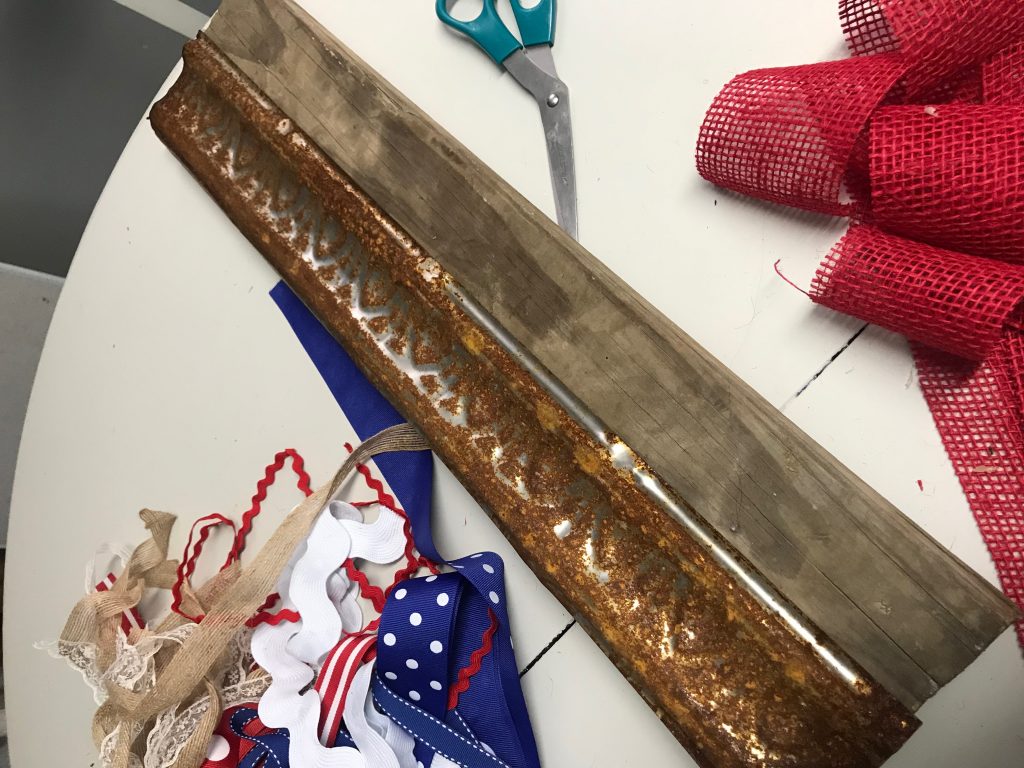 From there, I simply hot glued the pieces of ribbon in a pattern until I went completely from side to side.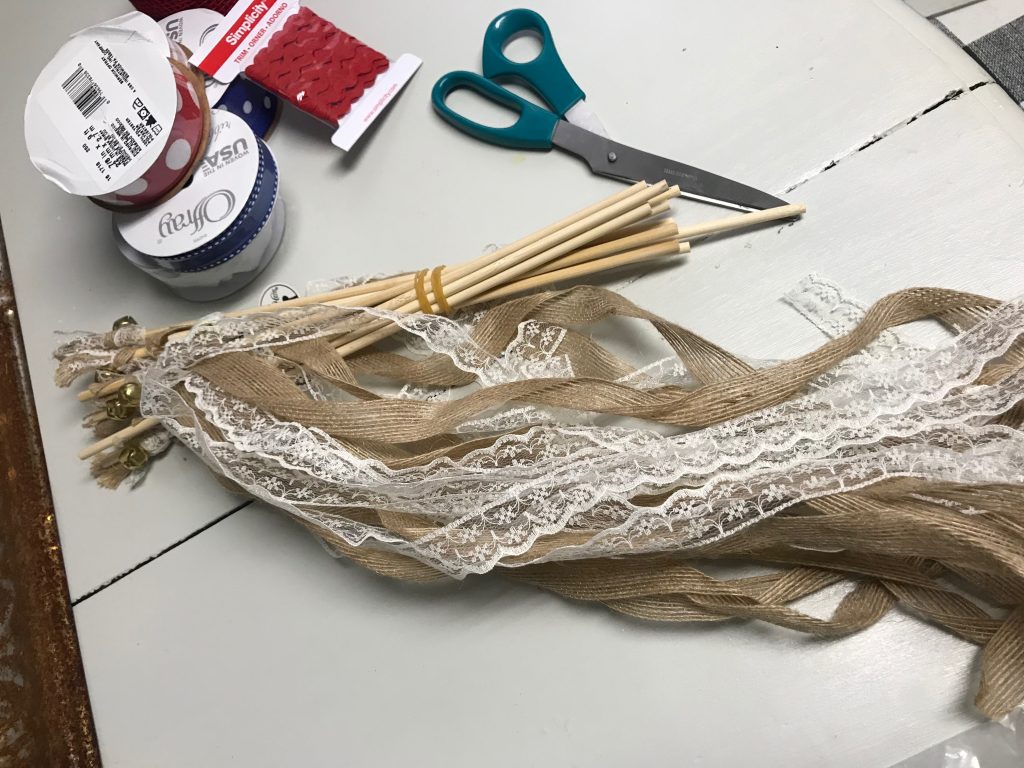 Now, you may have noticed these burlap/ribbon sticks in the picture. These are the ONLY ribbons that did not come from Walmart. I had picked these up at Hobby Lobby one day as a set for like $4 or $5. I simply cut them off the stick to use them for this project.
Once I glued the ribbon from side to side, I took random pieces of ribbon and glued them in different places as filler pieces to give it a more full look.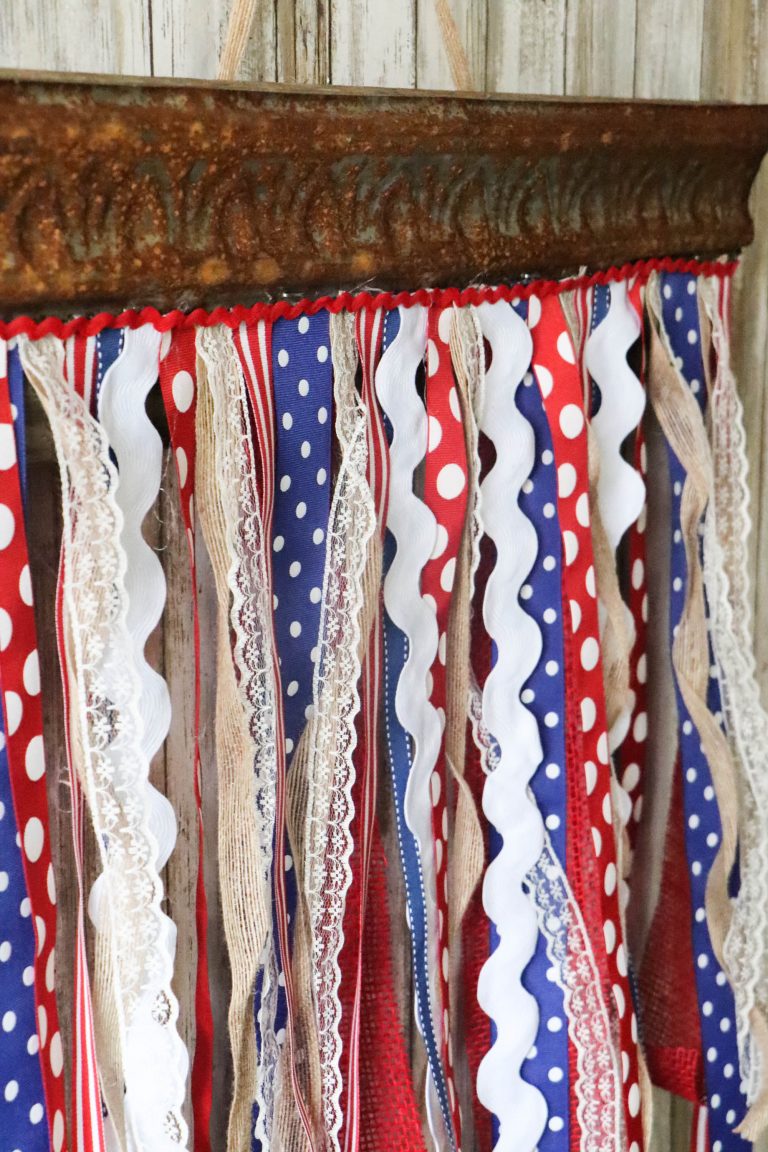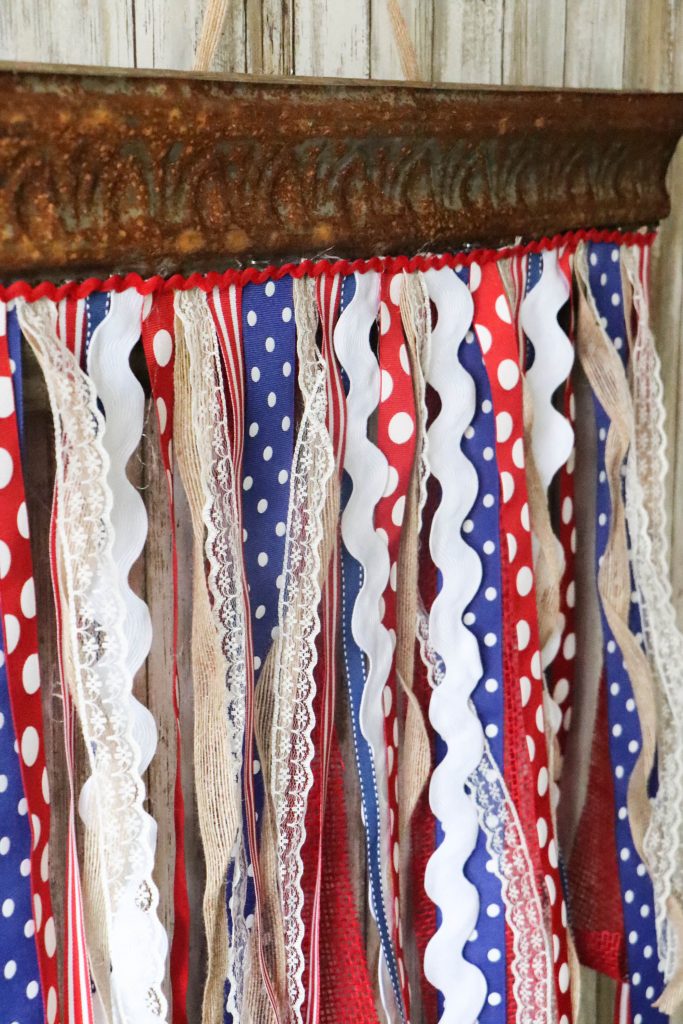 To hang it, I simply took a piece of burlap and stapled it to the back of the wood pallet!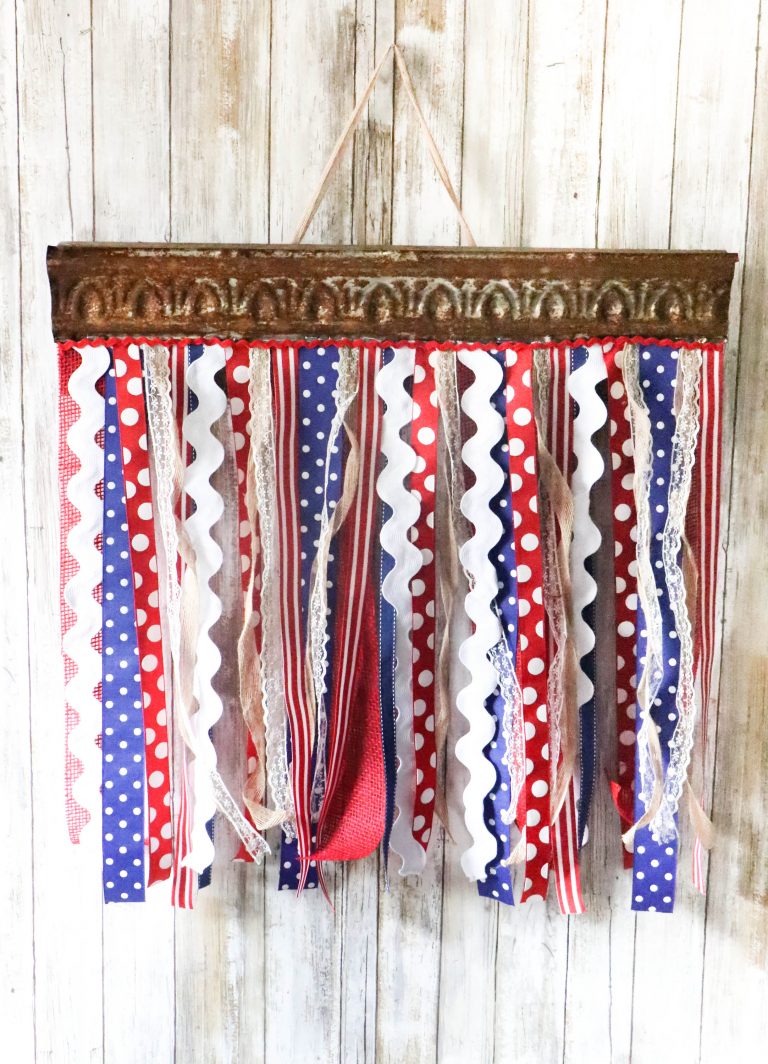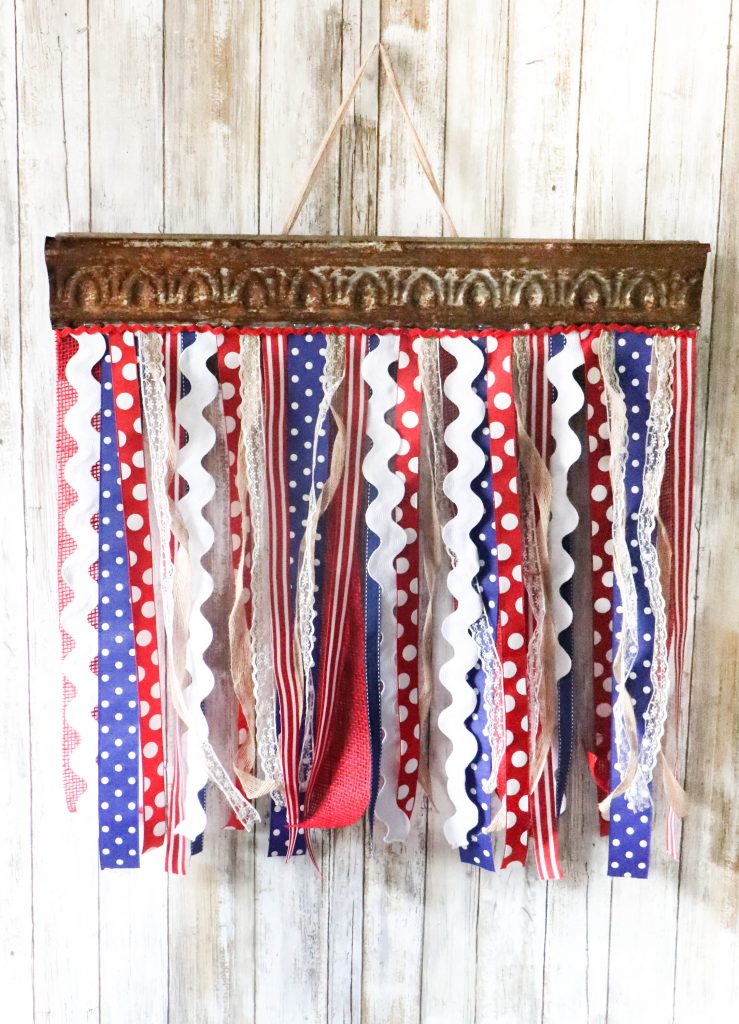 And….DONE!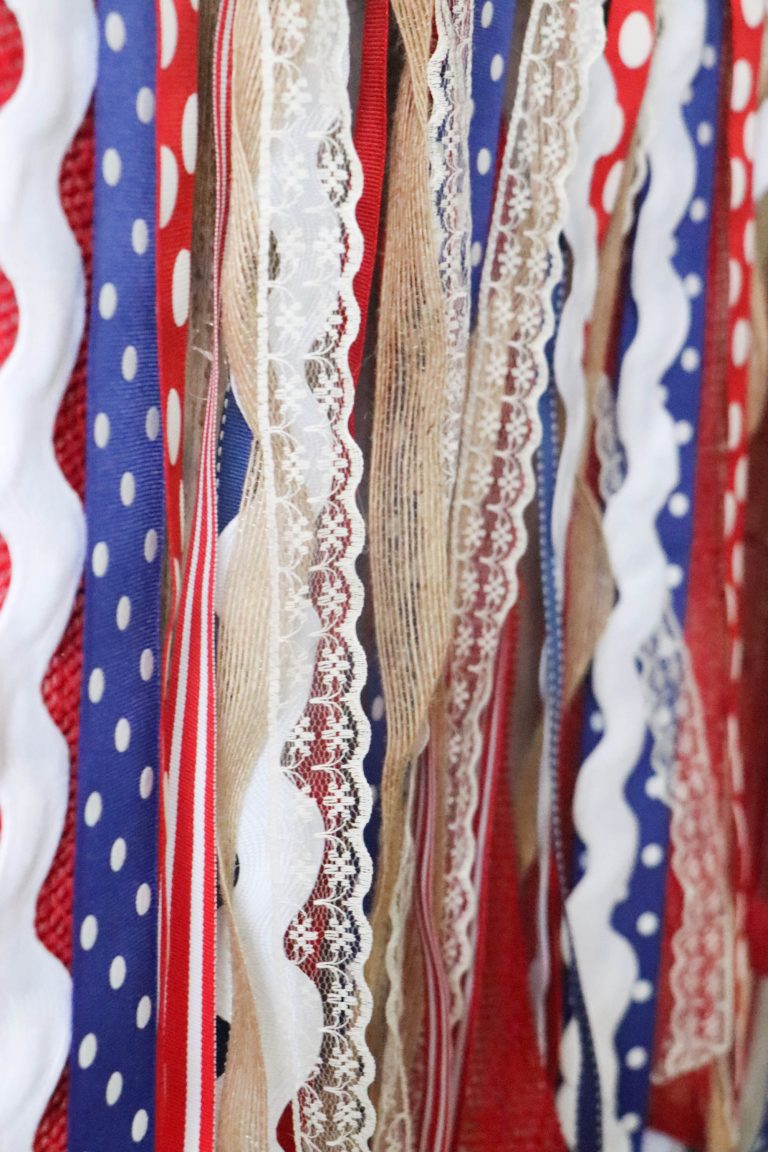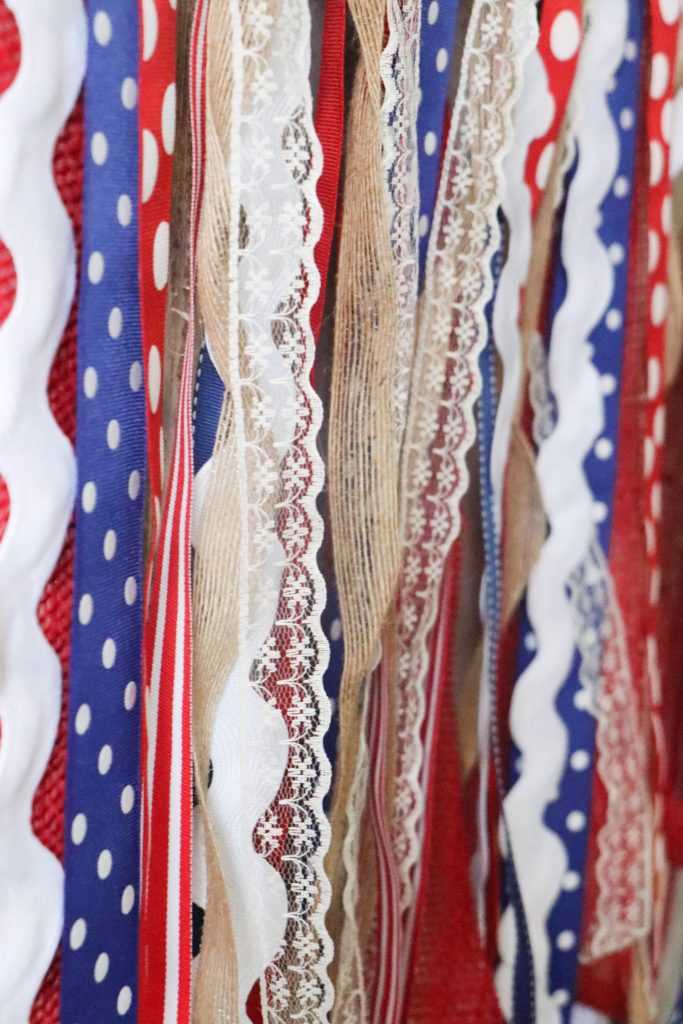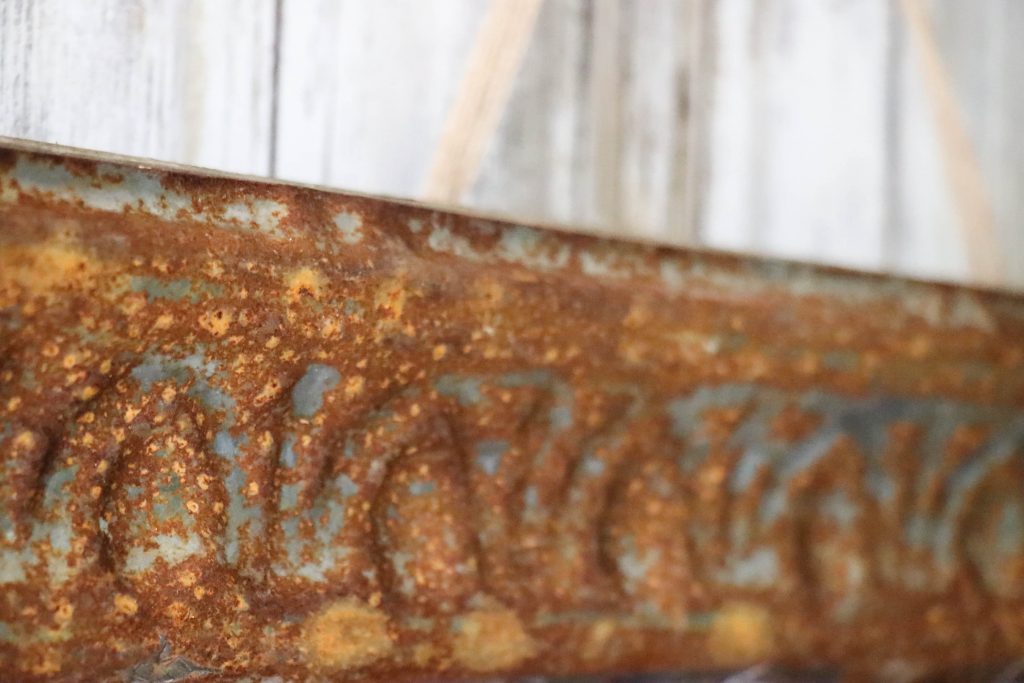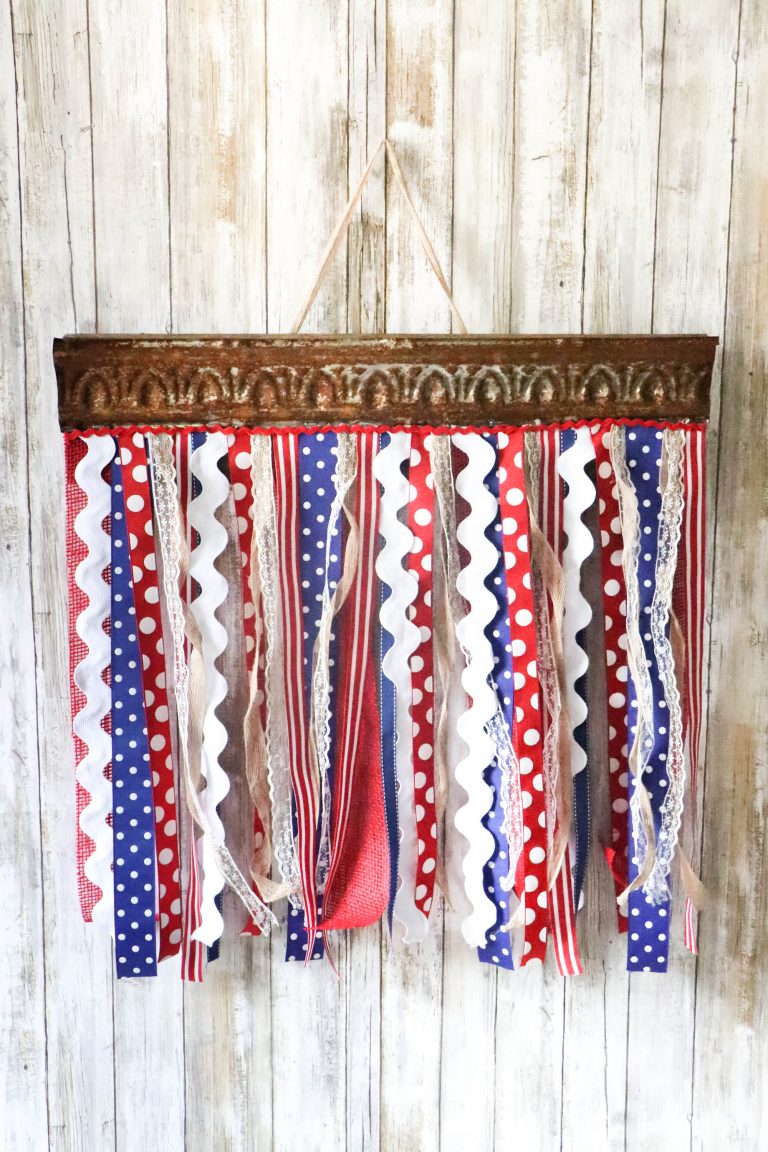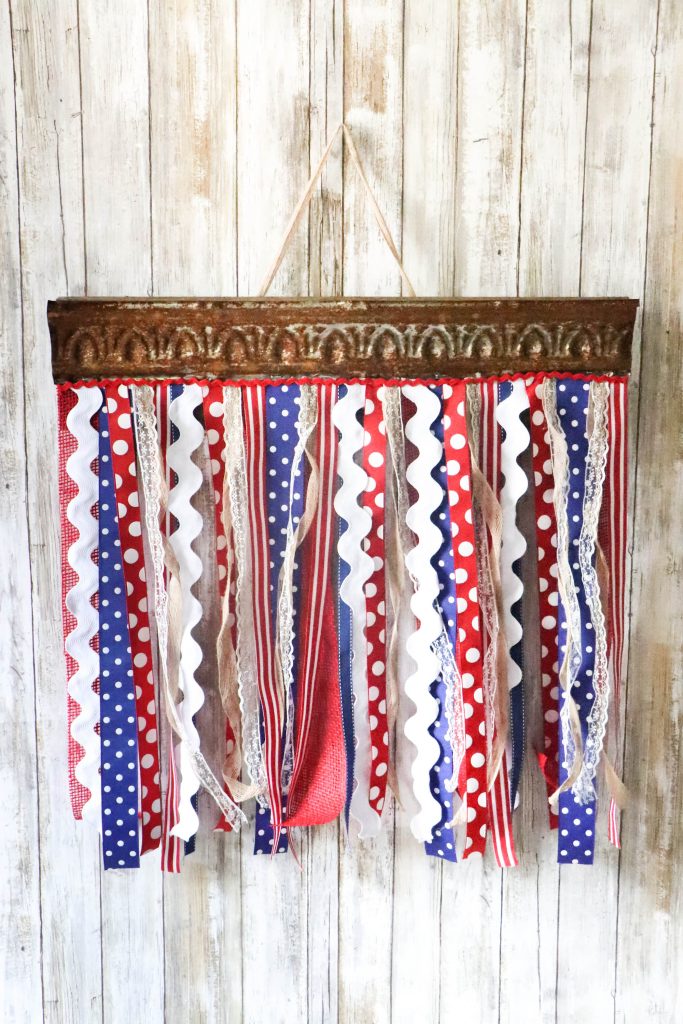 What do you think?? Isn't it adorable?!?! I am in loooove with how cute it turned out!
PIN FOR LATER!!!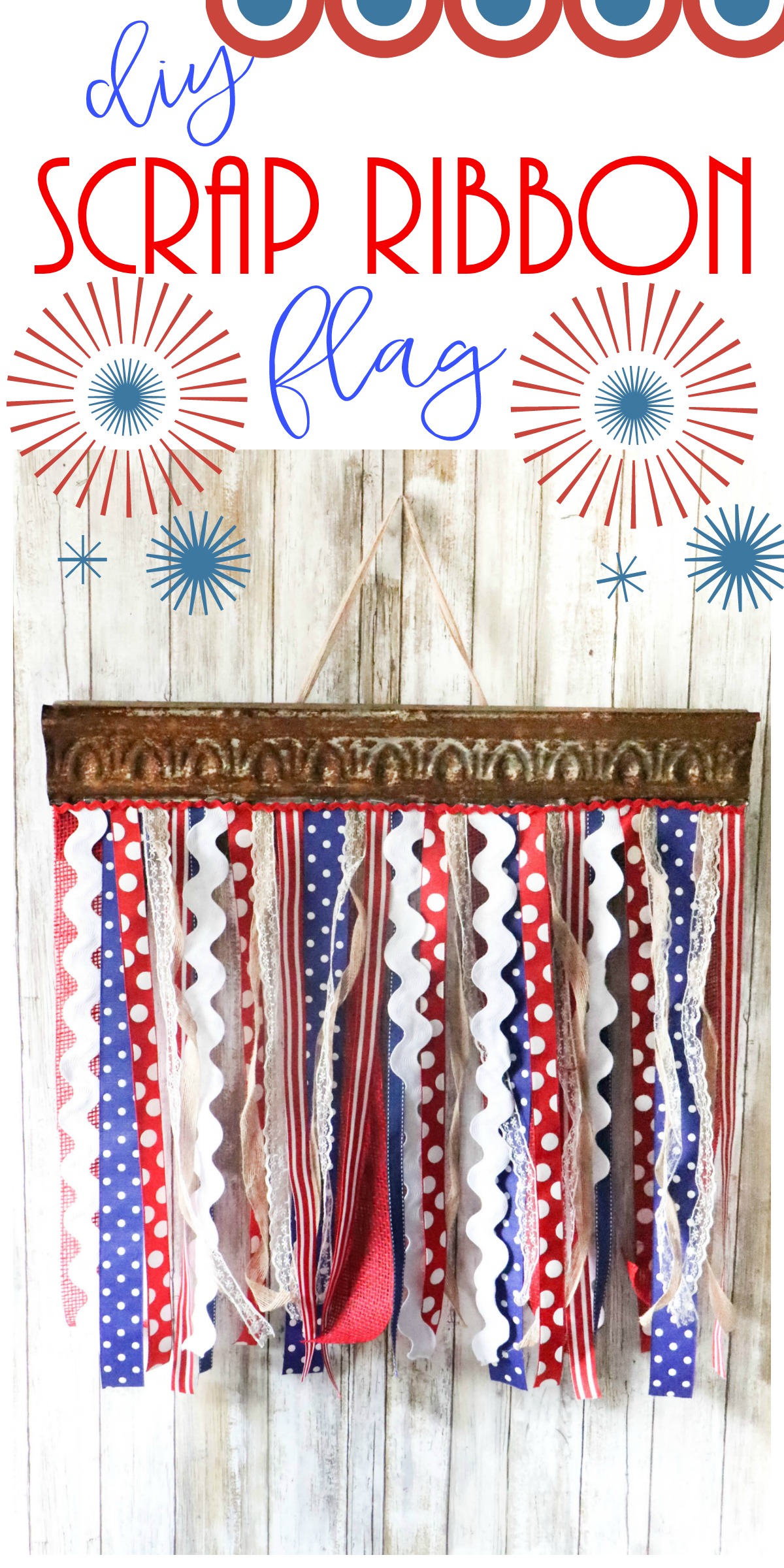 Be sure you are following along on Social Media!