As you know by now, I am in scrap wood heaven up in here! Building a house will certainly set you up with PLENTY of gorgeous wood! Now, to be honest, we paid a pretty penny for this little bit of scrap wood if we are truly calculating…but I prefer to think of it as free! LOL.
You may tire of seeing scrap wood projects, but I am nowhere near stoppin'! I absolutely LOVE a good project with fun wood pieces.
This one is SUPER easy to do and very cute sitting around in a vignette.
Here is what you need for this project:
scrap wood pieces (ones that are smooth work best)
cute wrapping paper (mine is from DOLLAR TREE)
mod podge
paint brush (used to apply modpodge and paint)
paint for scrap wood (can also use stain)
sanding block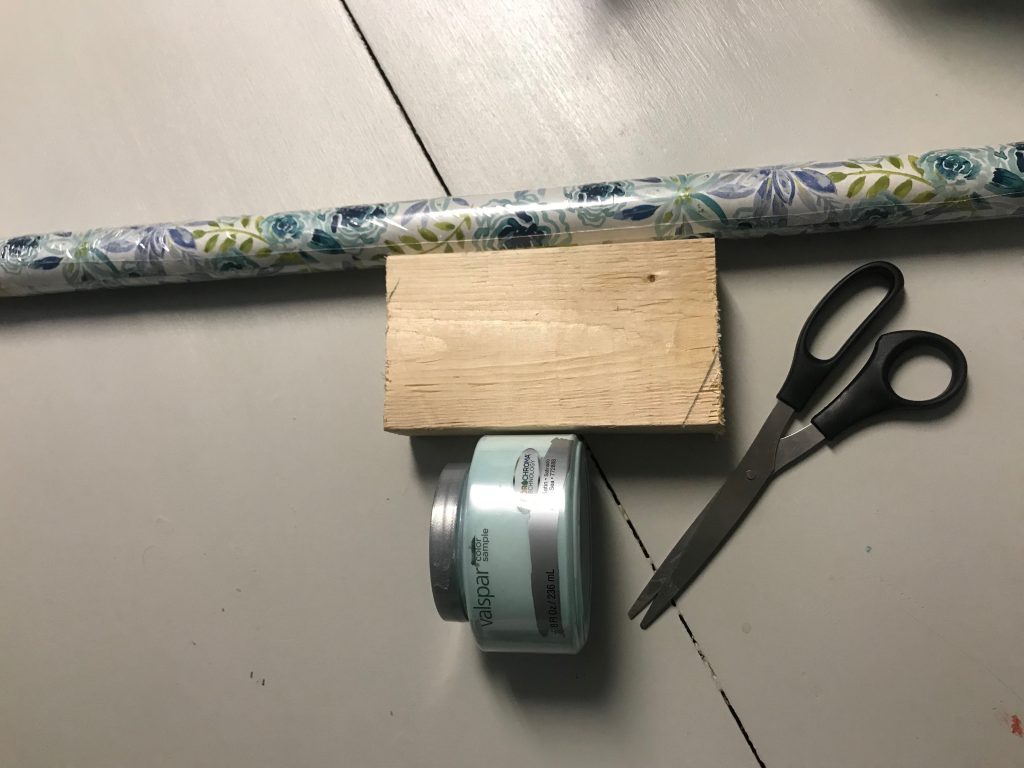 Here is what I did:
I started by simply painting my wood block! You can use any color, of course, but I used my very favorite color- aqua! The actual color is Mystic Sea, and it is a sample color from Lowes.
After it dried, I cut a small piece of my wrapping paper and put mod podge on the back and laid it onto my wood piece.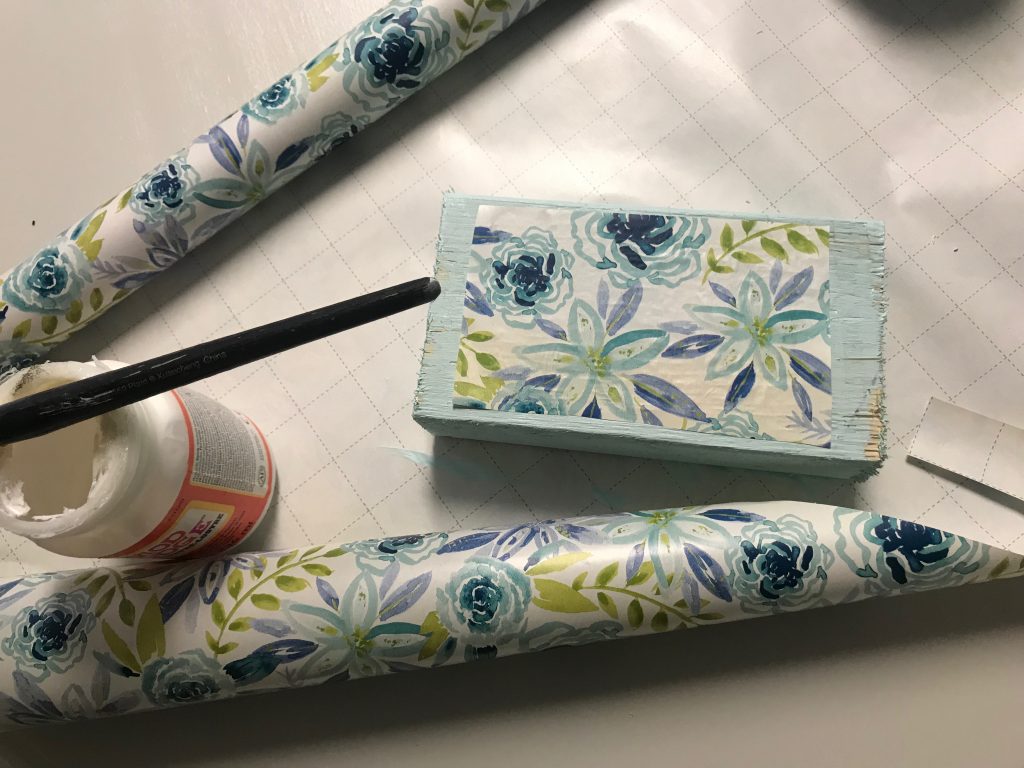 I made sure there were no bubbles by smoothing it out very well.
Once it had time to set, I took my sanding block and went to town! I sanded all of the edges really well to get a distressed look, and then I started sanding the corners and all over the wallpaper, to give it a really worn look.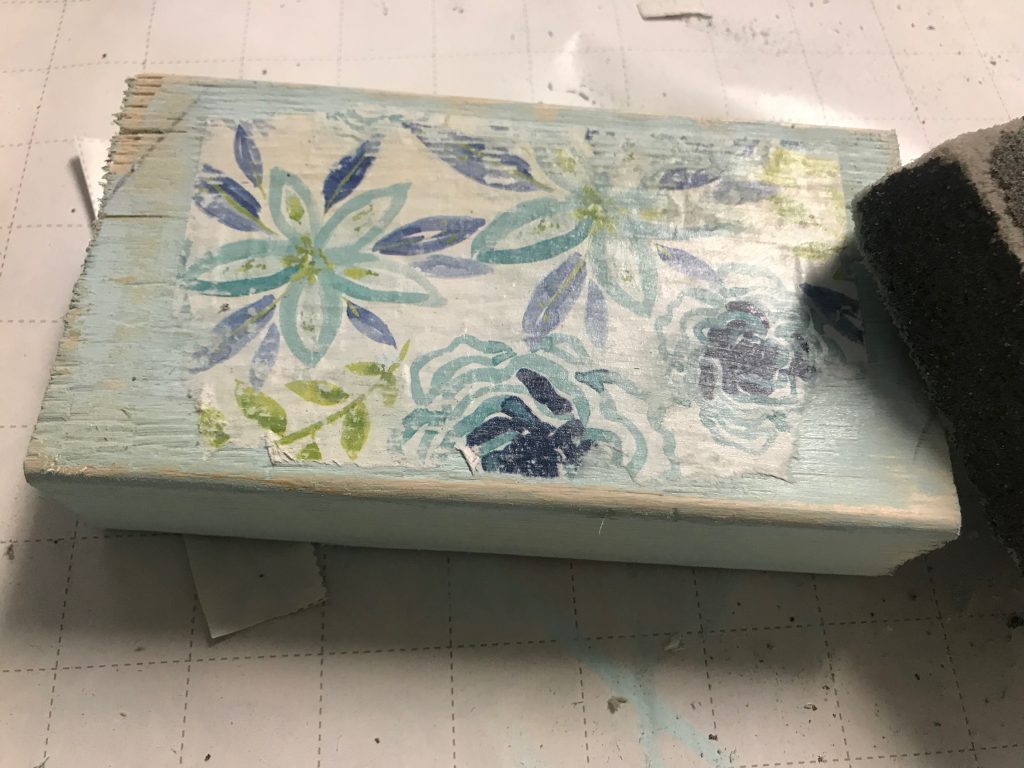 After I was finished, I wiped all of the residue off and gave it another coat of mod podge to seal it on top.
I am in LOVE with how it turned out!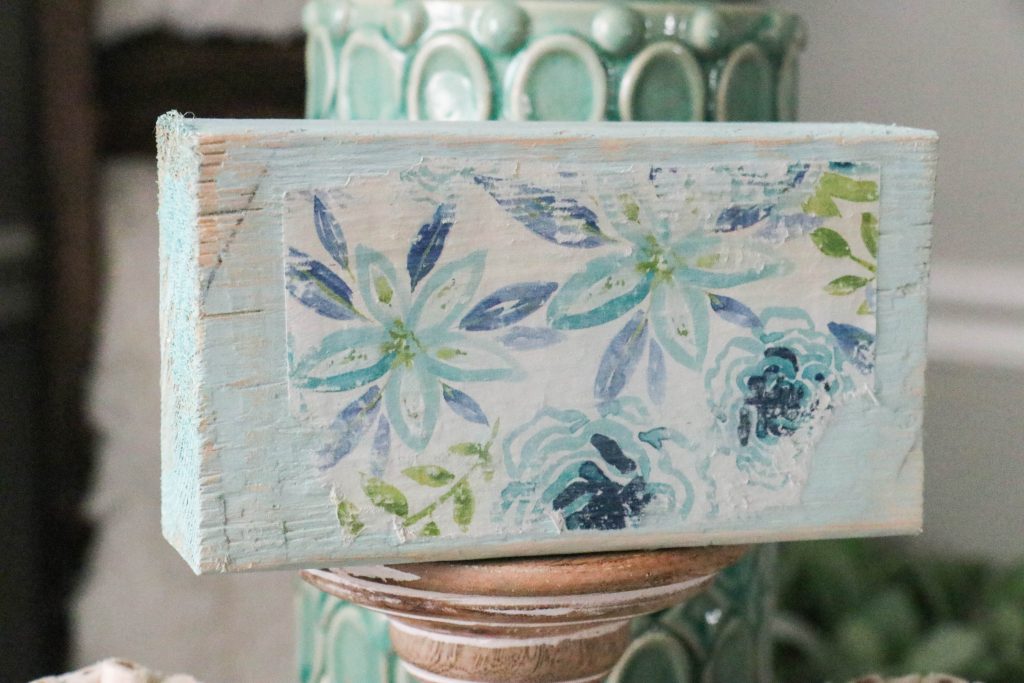 This is one of those projects that is just so easy, but it is a piece that can be used numerous places around the house, in different vignettes…on shelves, etc…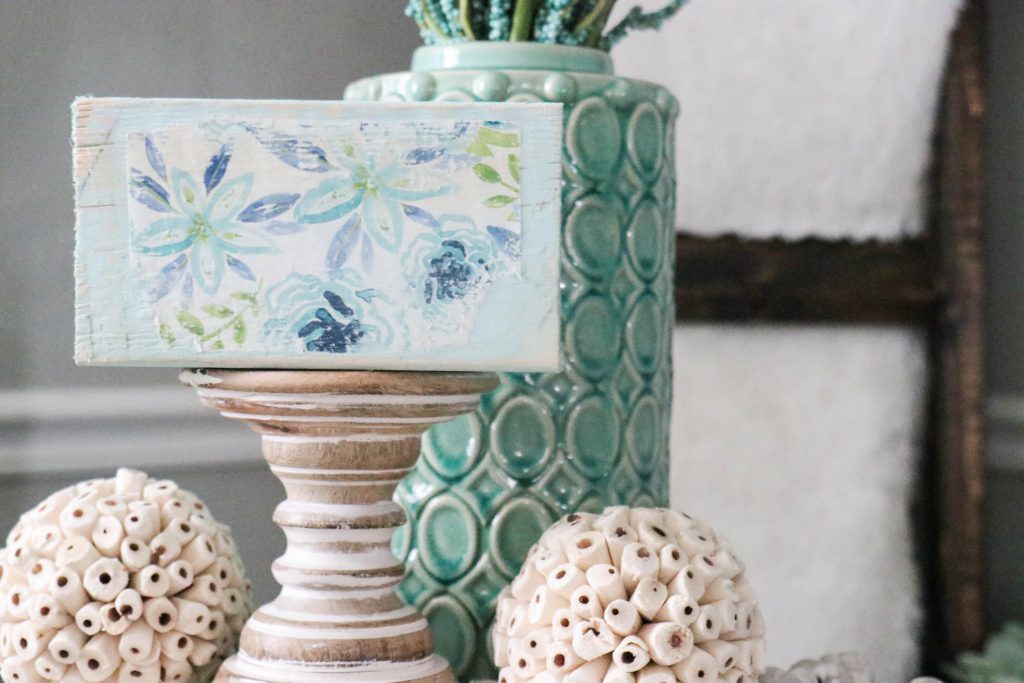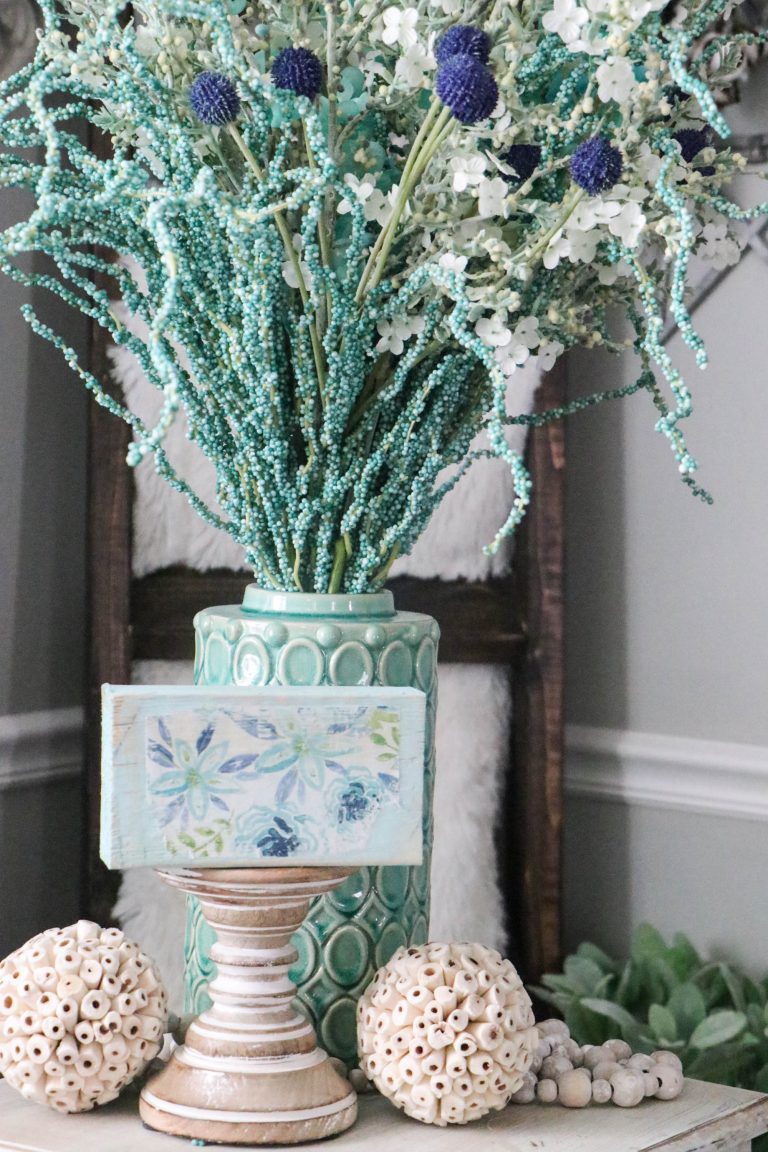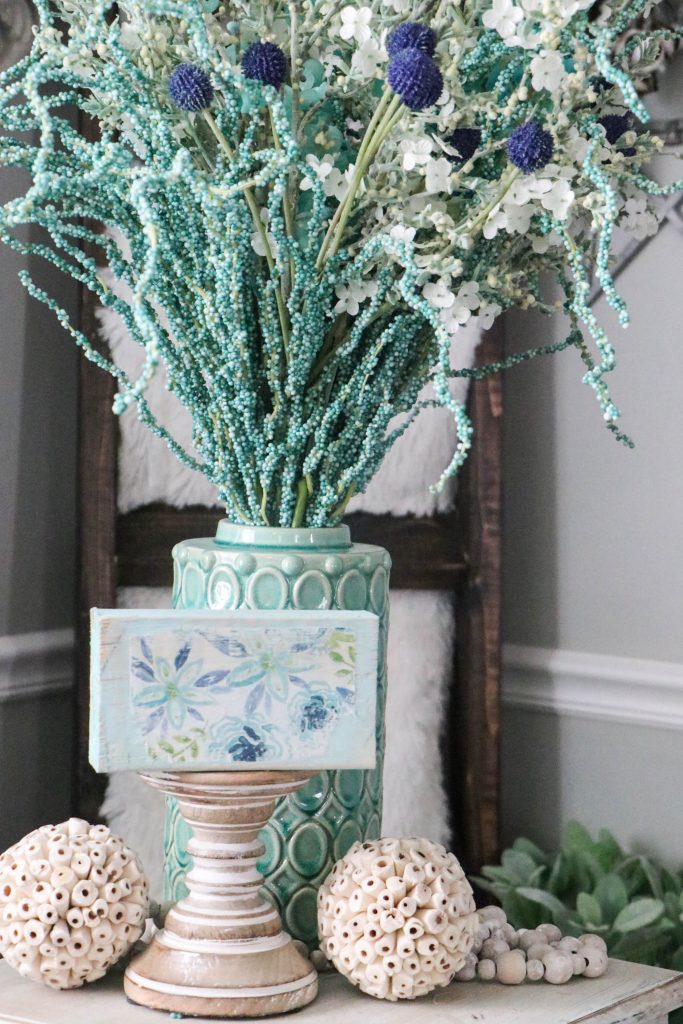 The possibilities are endless to what you can do with this project, for every season under the sun! So get busy! Get ya some scrap wood and some pretty paper and get to work!
Be sure to PIN FOR LATER!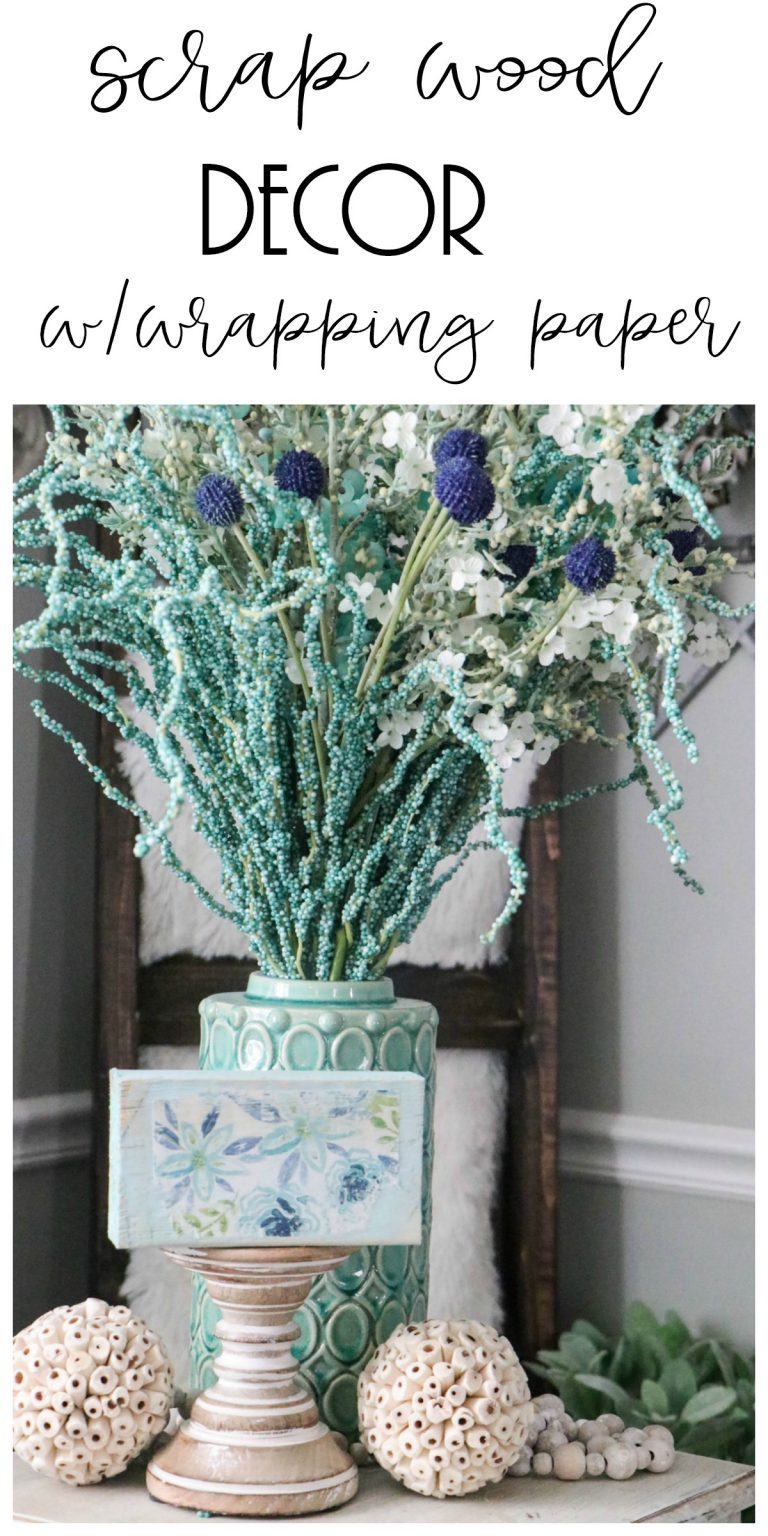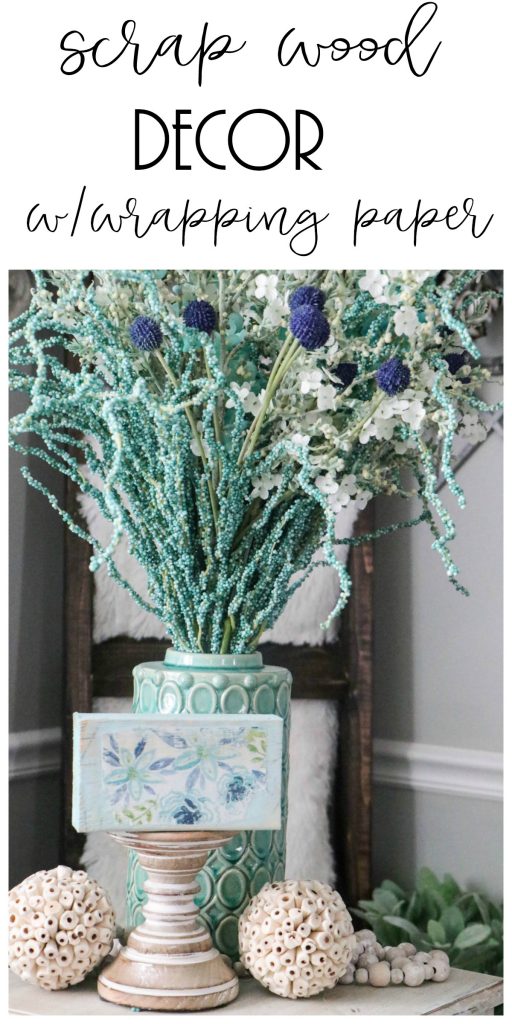 Follow along on Social Media!
Facebook/Instagram/Pinterest/Email