If you're like me (and I feel like most people on the planet) then you probably like to hang things on your fridge… and what better way to hang things than with CUTE magnets??? Which is EXACTLY what we'll be making today!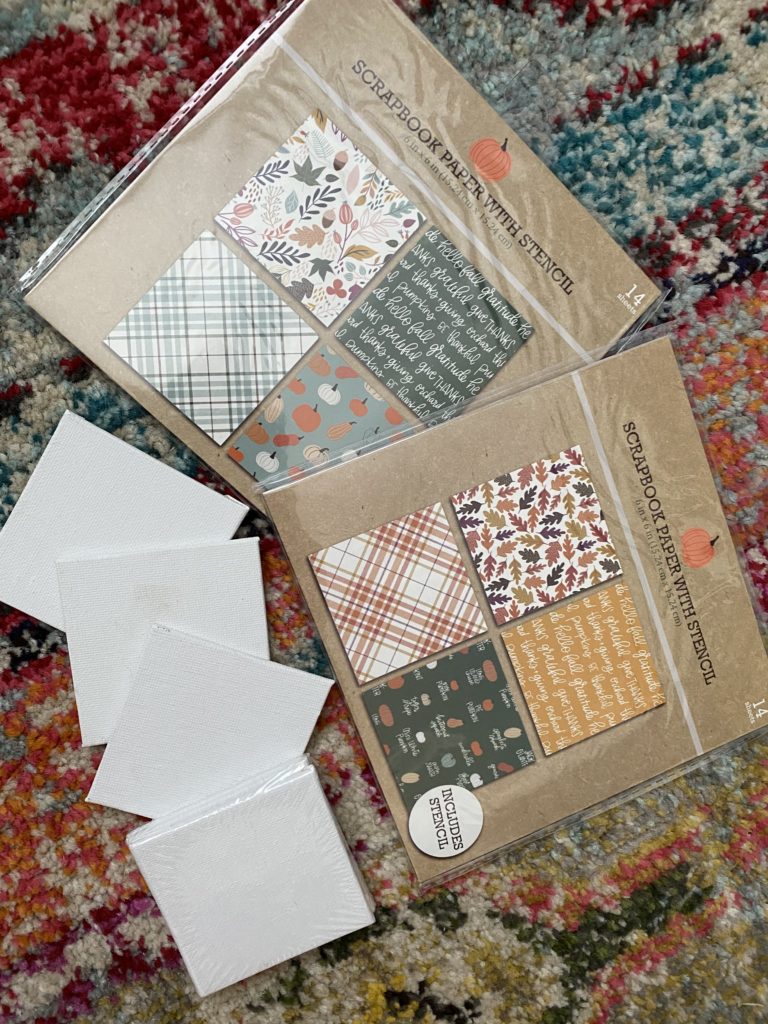 Here's what you'll need:
mini canvases
scrapbook paper
magnets
mod podge
hot glue gun
scissors
embellishments
Let's get started!!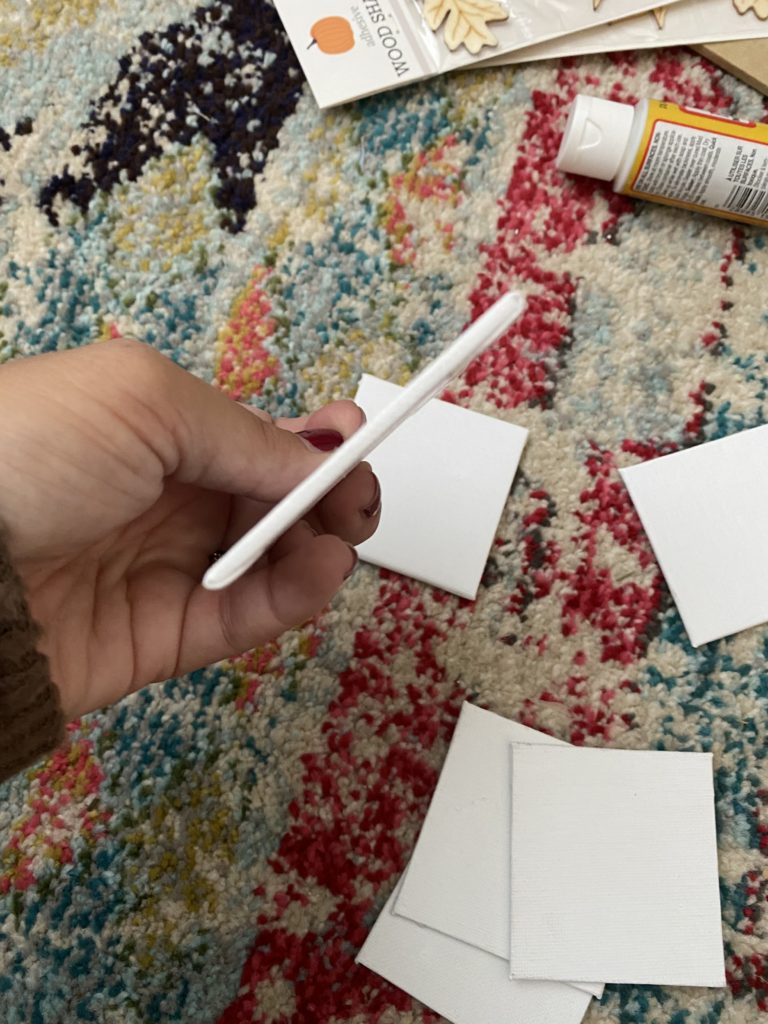 First things first- get the base you want to use for your magnet. I am using mini canvases, which I found at Walmart! You can truly use whatever you have on hand that isn't heavy and will weigh down the magnet… but these mini canvases are perfect, AND cheap!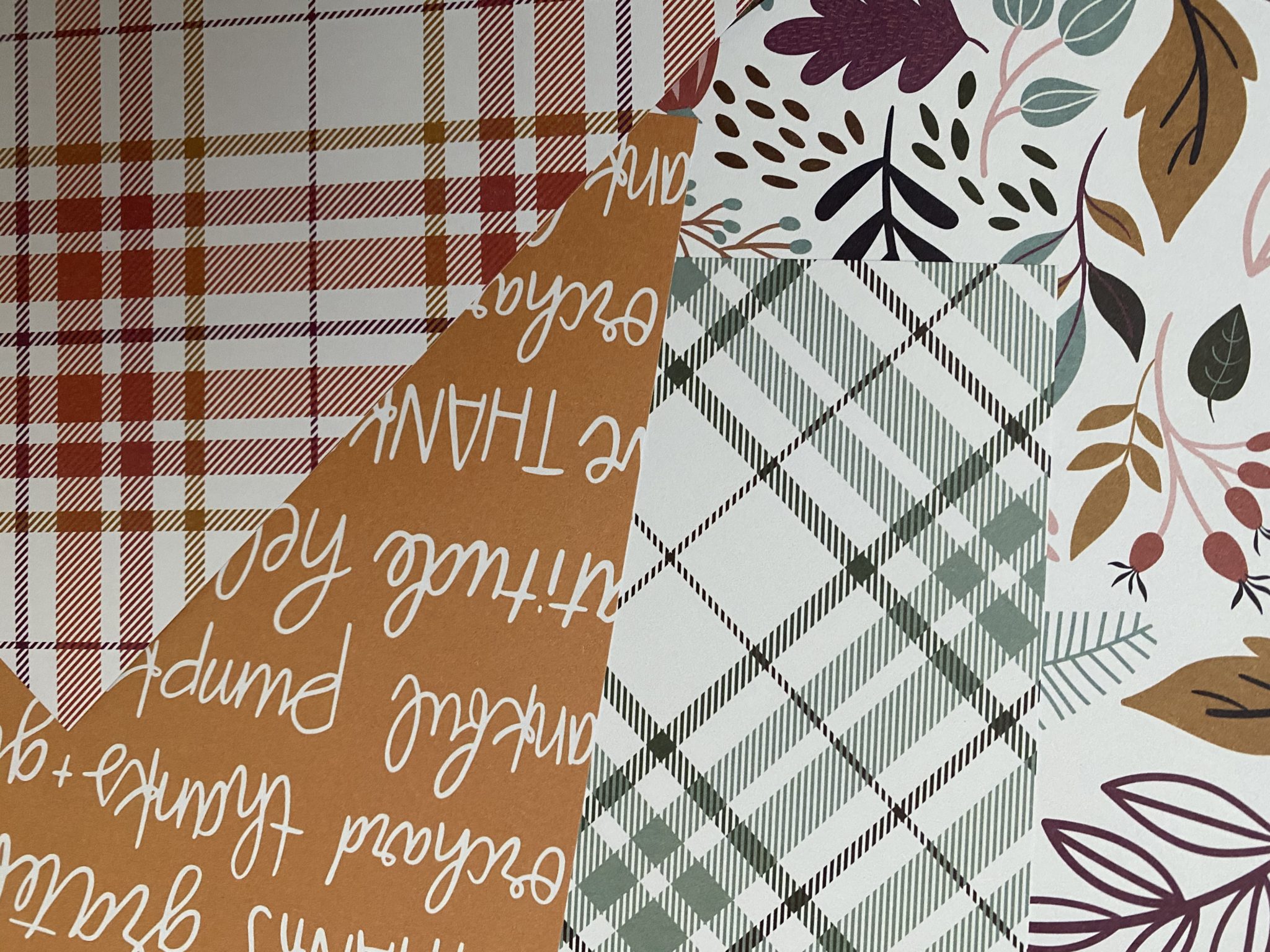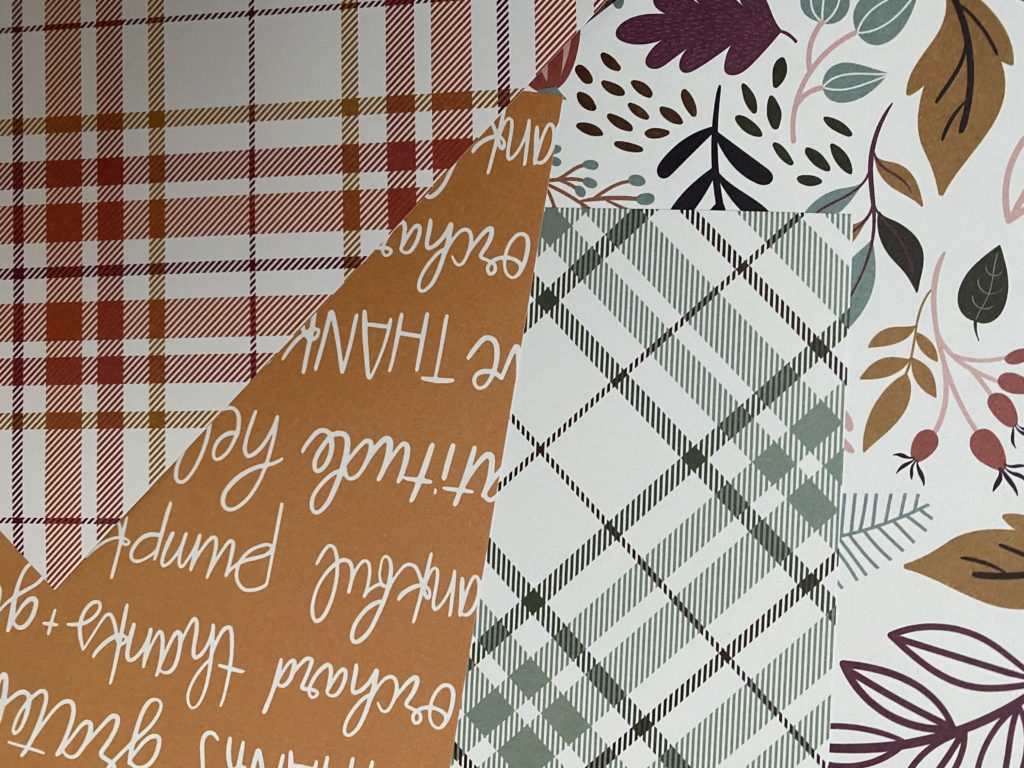 Next step- pick out the scrapbook paper pieces you want to use. How CUTE are these pages that I found in the Target Dollar Spot for $1 a pack??? I just couldn't pass them up!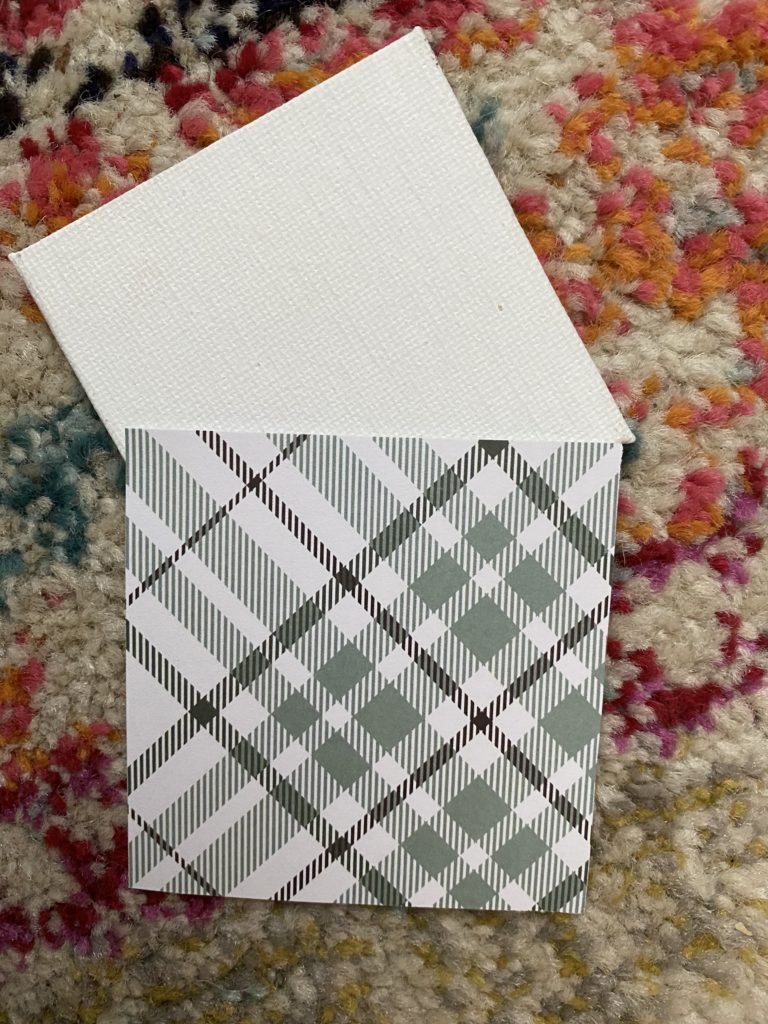 What you'll want to do is trace the canvas on the back side of the paper, then cut out the tracing. This is what we will use as the background of the magnet! Then, simply mod podge them onto the canvas.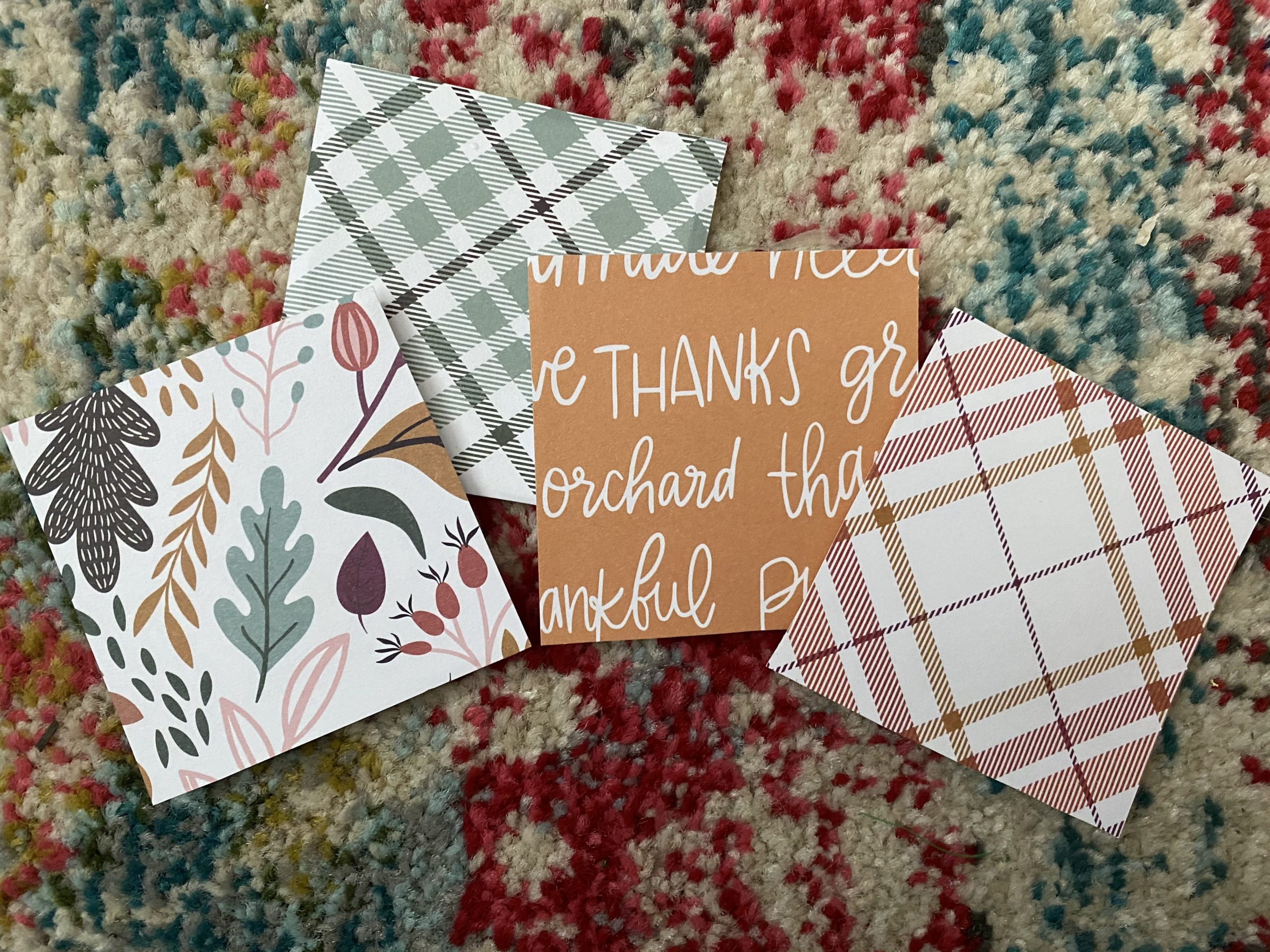 After mod poding the paper onto the canvas, I took my sanding block and sanded the sides very well. I didn't want that "perfect" edge…and I just didn't love the look.
I'm making four magnets because I'm extra, so I did this process to each canvas. Can't you already see my vision?? 😍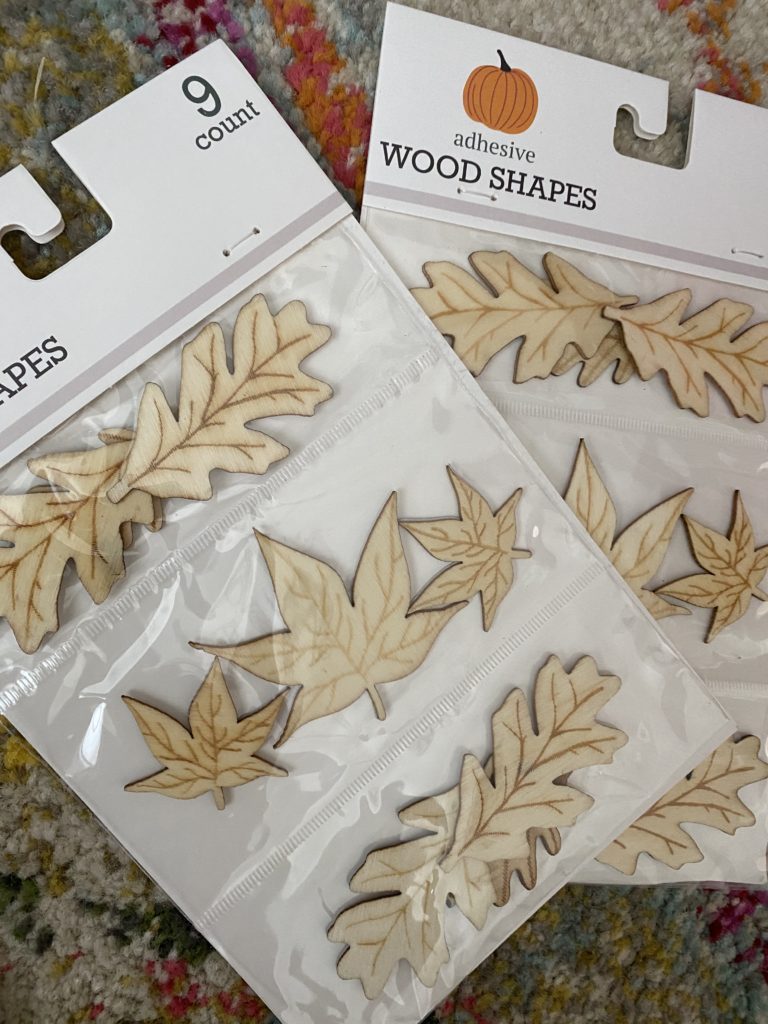 I knew I wanted to add a little something to spice up my magnets, so I picked up these adhesive wood leaves from the Target Dollar Spot… and they fit PERFECTLY onto the magnet!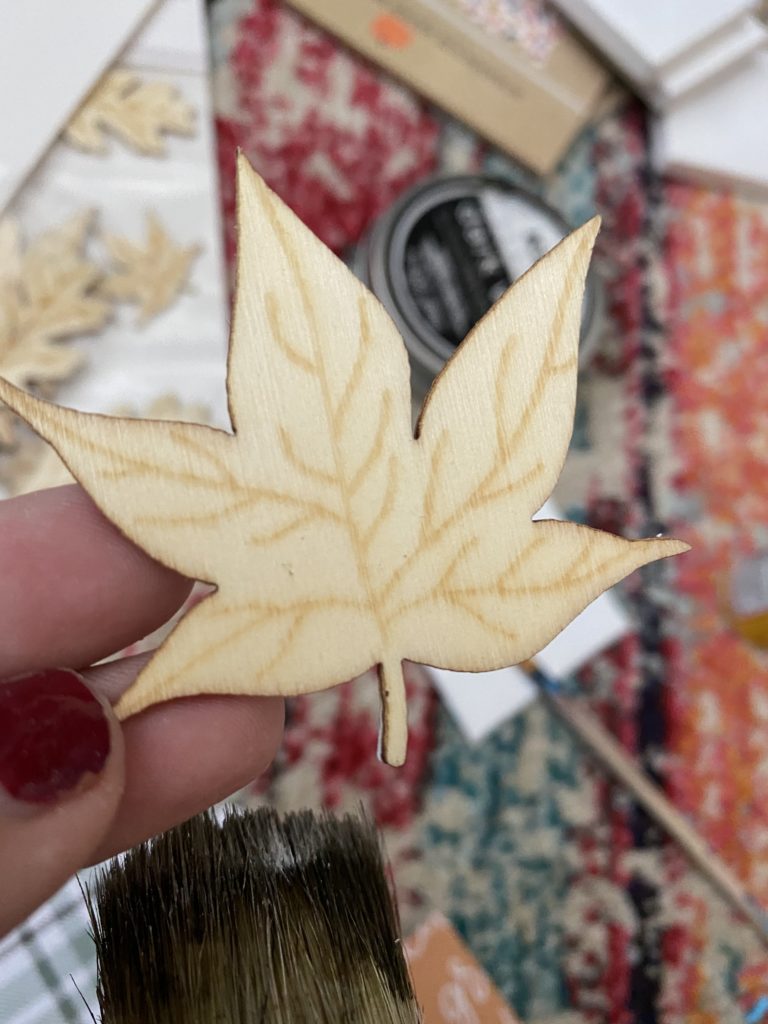 I didn't want to leave them their natural color, so I grabbed my trusty Kilz dark wax (which you can find HERE) and added a little darker color to them!
After this, I peeled off their sticker backing, and pressed them on to the canvas.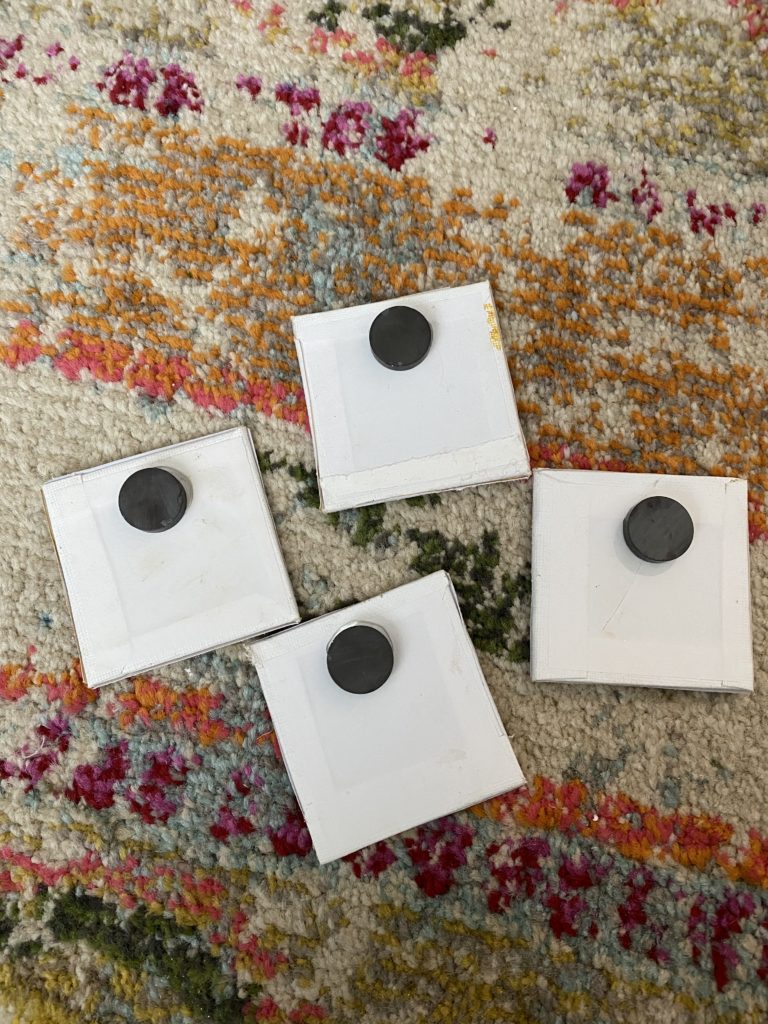 Last step!!! I told y'all this was EASY! Go ahead and hot glue your magnets onto the back of each canvas.
WE'RE DONE!!!!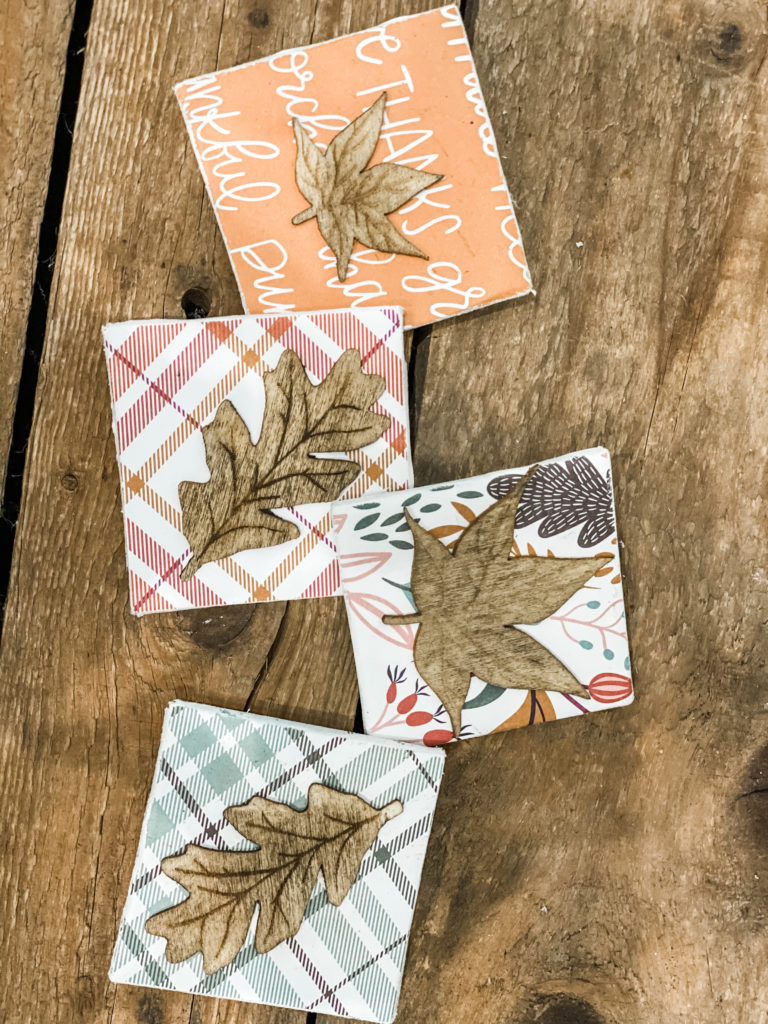 Seriously, how CUTE are these?? I think they took me a total of 5 minutes to make!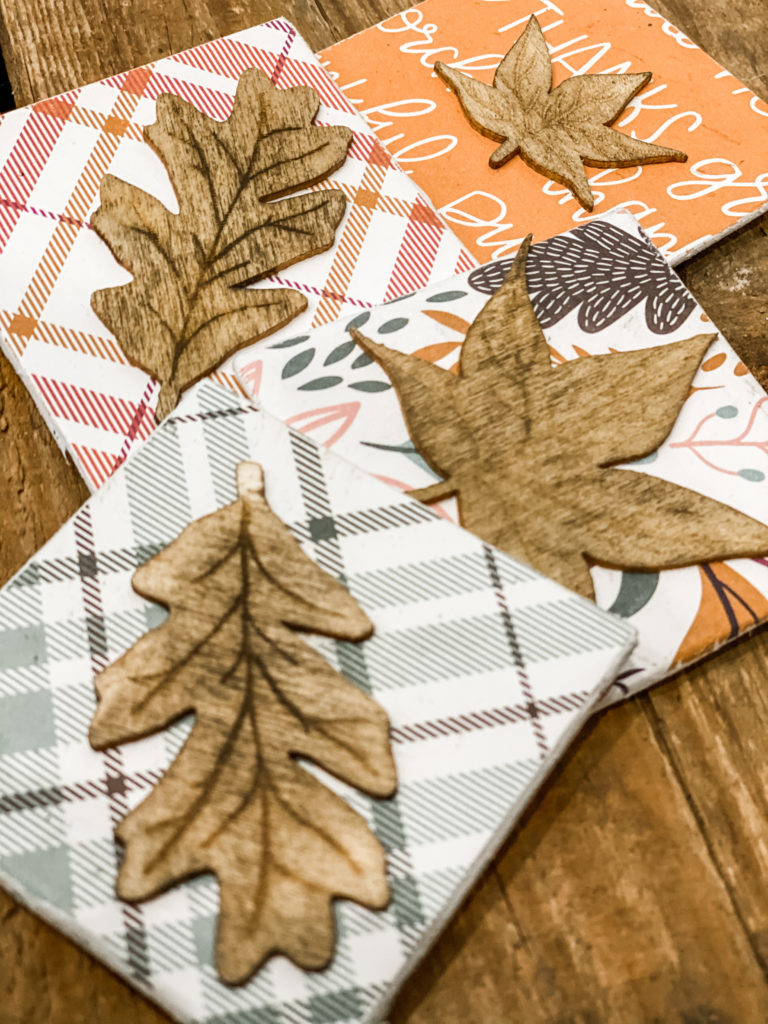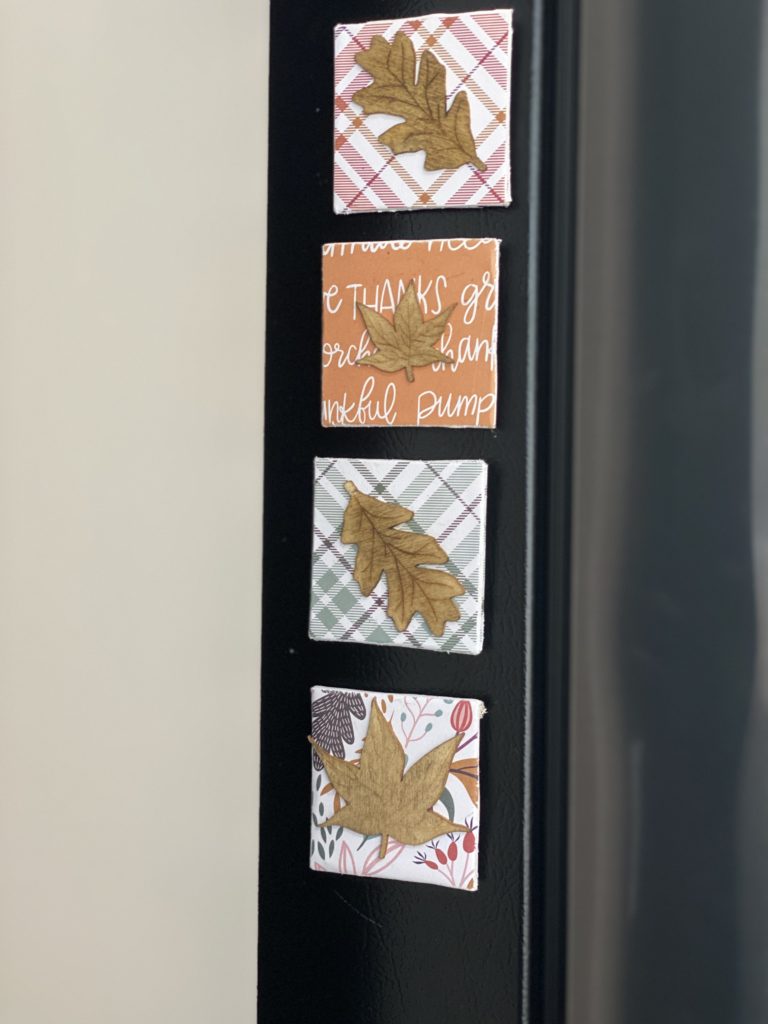 Here they are stuck to my fridge! I'm obsessed with them!!!
Okay y'all… this was a SUPER easy one that ANYONE can do. The best part? You can personalize them to match YOUR home… use different scrapbook paper designs, different embellishments… the possibilities are endless!
I also have a tutorial on how to make HALLOWEEN magnets too!!!! If you want to see the tutorial for those, just click HERE!
Don't forget to PIN!!!