As strange as it may sound, a $3.99 pack of wooden spoons spoke to me. How? They said, "Paint me and make me pretty!" LOL… of course I am partially kidding…but in all seriousness, that was my immediate thought when I saw them hanging on a hook at TJ Maxx! I thought, PRETTY FLORALS in PRETTY COLORS! And well, that's what I did!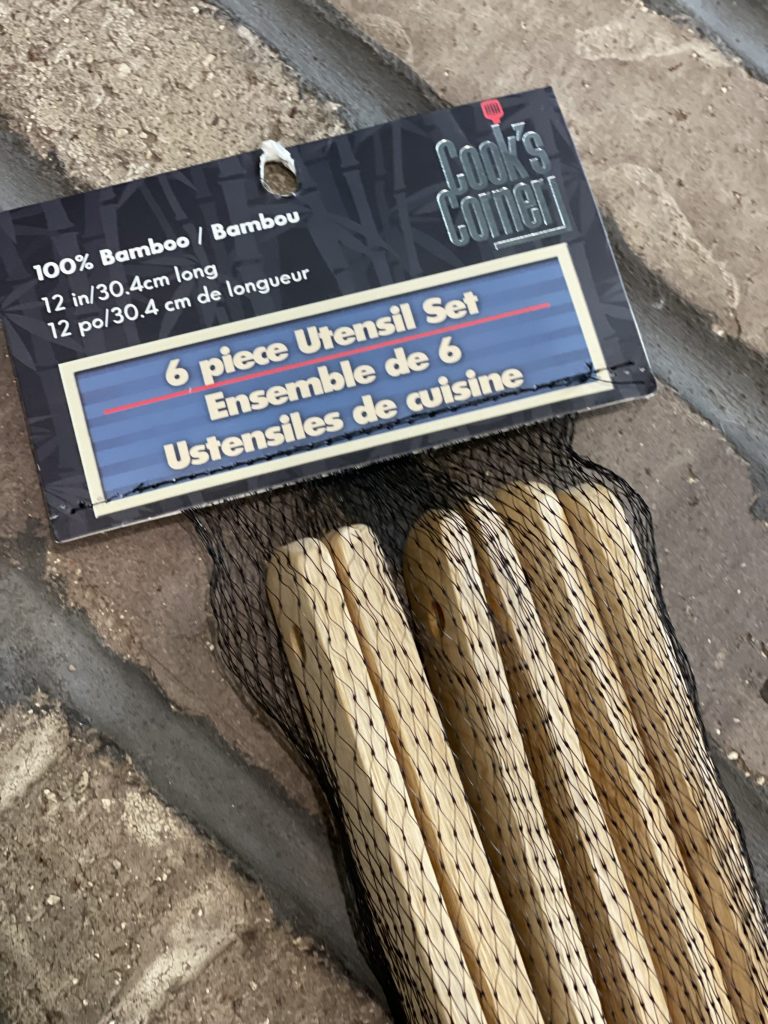 I found the pack of 6 for $3.99 at TJ Maxx! I like that they are all different and not just "spoons"!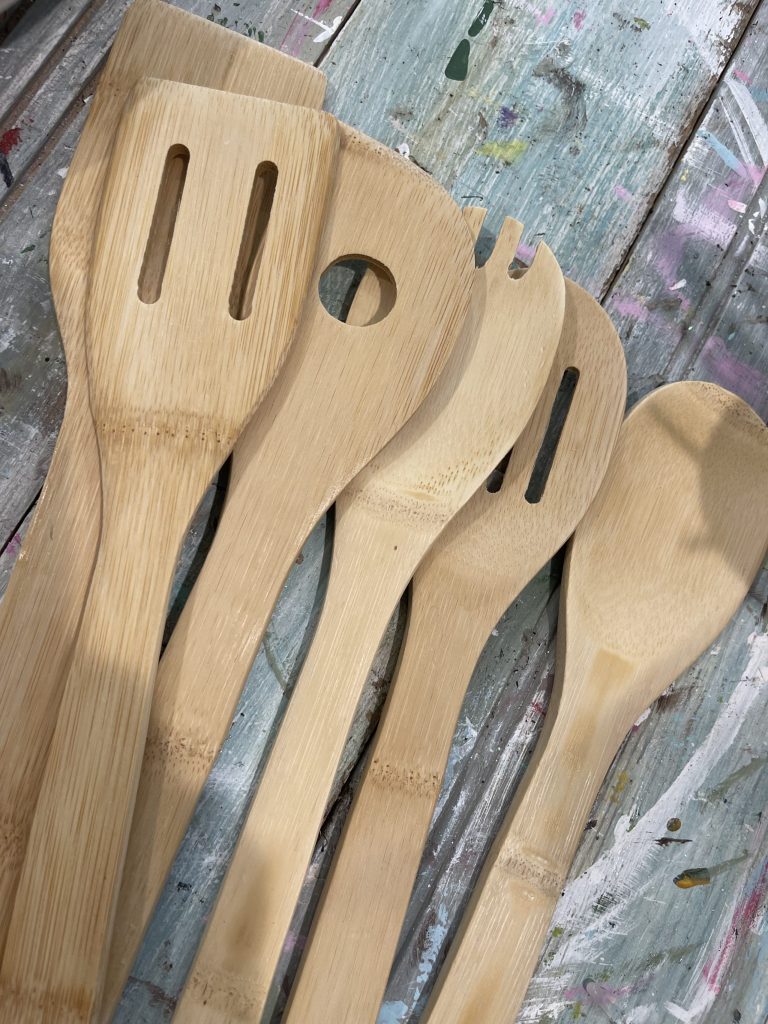 I wish I had a "detailed" tutorial, but there is just no way to do that for me…because I don't know how to "teach" my way of painting. I just do it…and there is no rhyme or reason! haha. BUT, I do want this to bring inspiration to you! Maybe you will never look at wooden spoons the same way again 🙂
So, in a nutshell, I painted each spoon a different color, and then I painted very whimsy, floral designs on each one!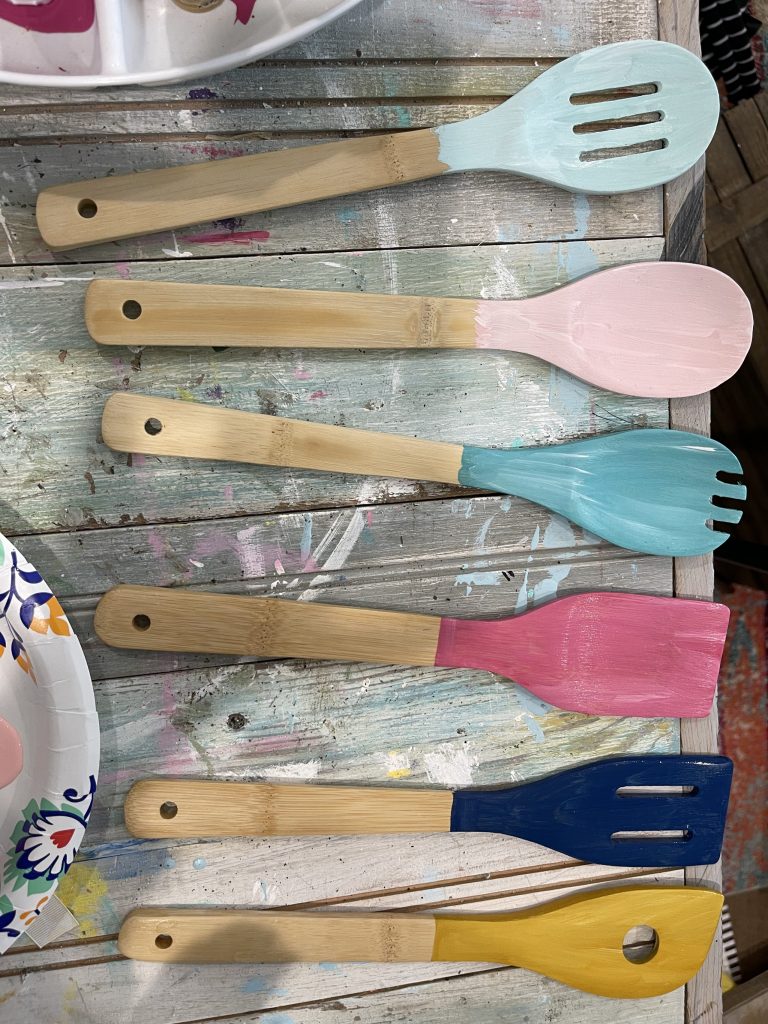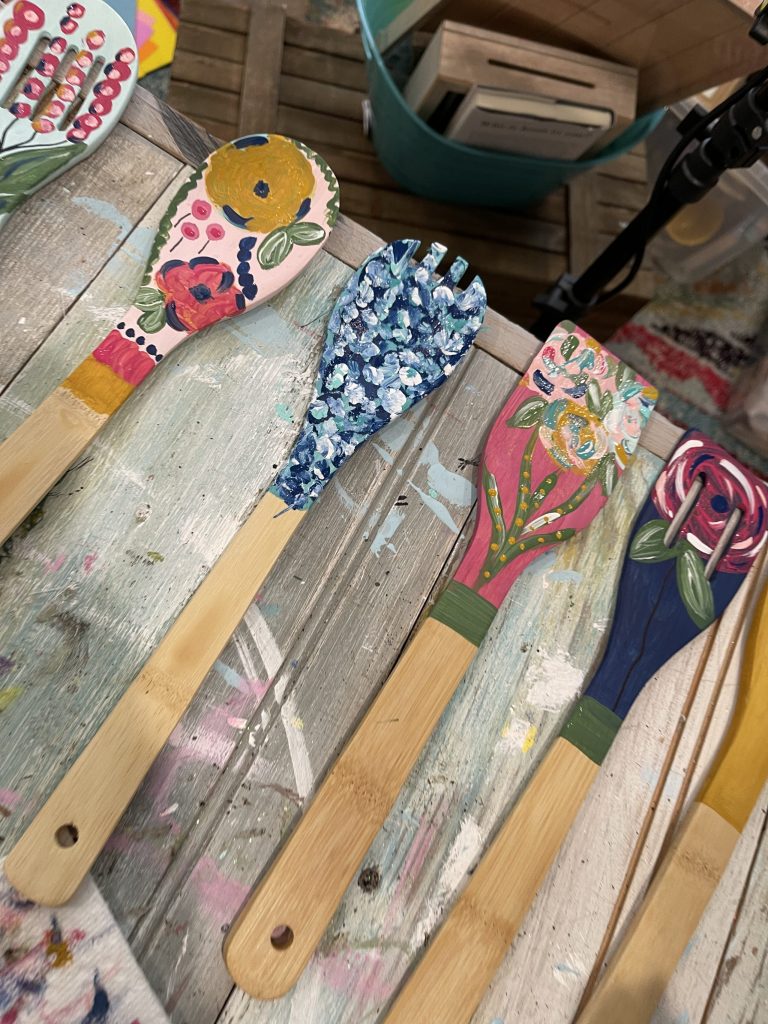 The colors I used were as follows (all Apple Barrel brand):
Laguna
Key West
King's Gold
White
Marsh Green
Admiral Blue
Fruit Punch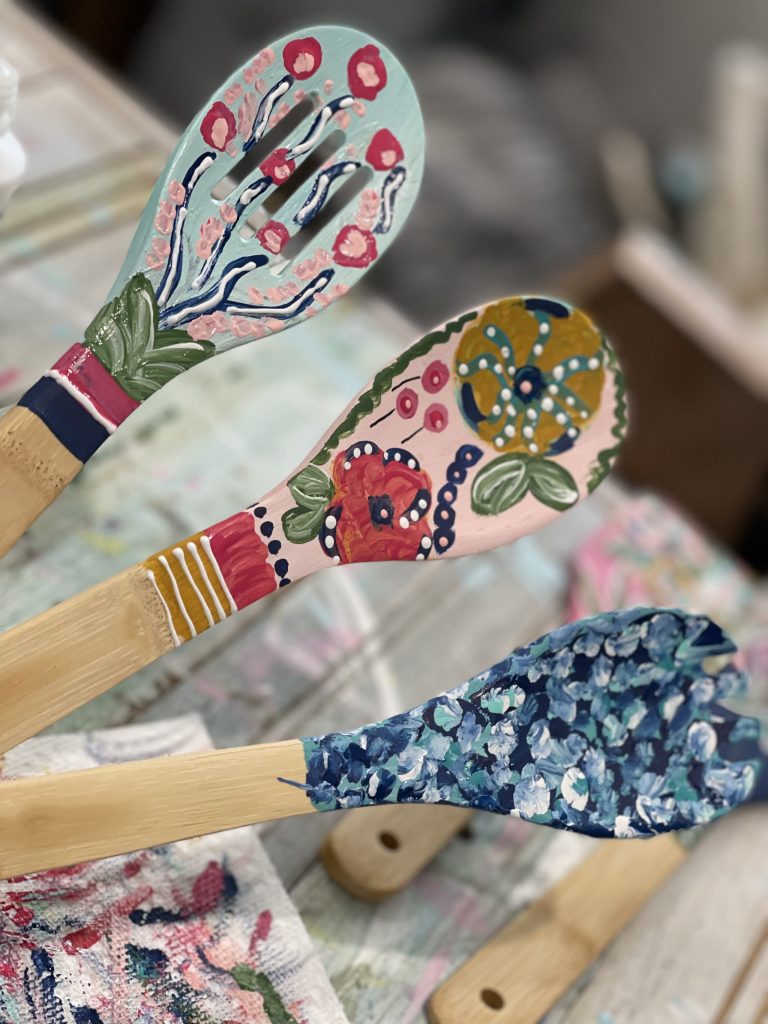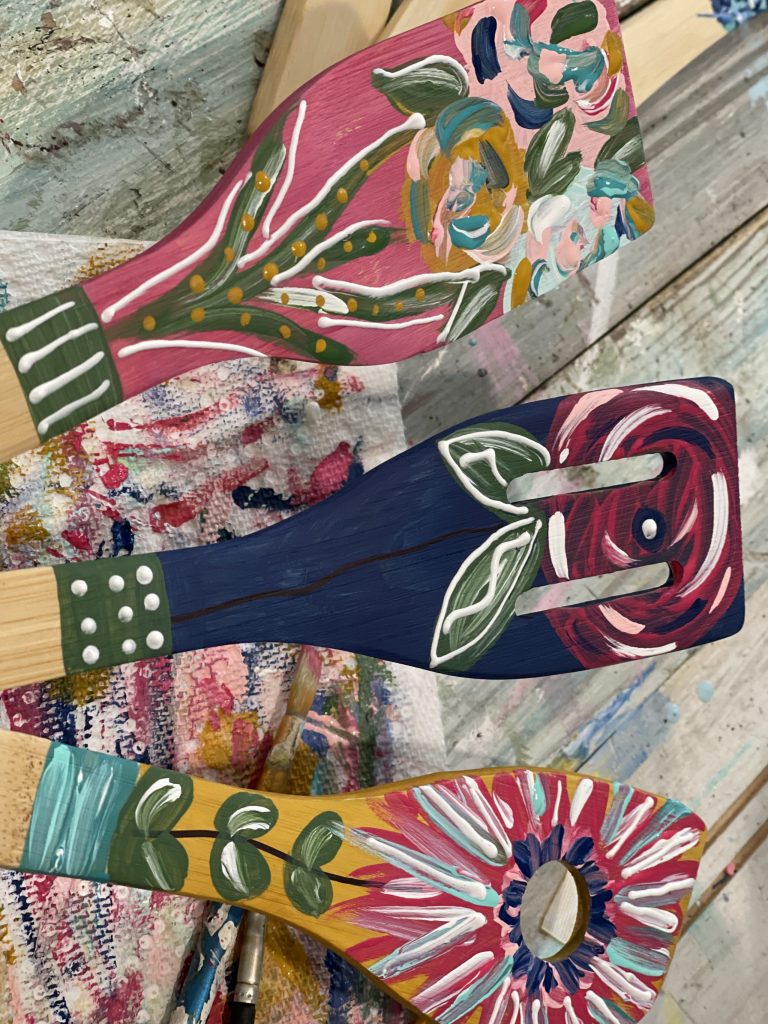 Once dry, I stuck them all in a super cute vase in my kitchen! They added the PERFECT whimsy, fun pop of color! I am obsessed with how they turned out!
I hope you love them, and that they somehow inspire you to do something fun and unexpected!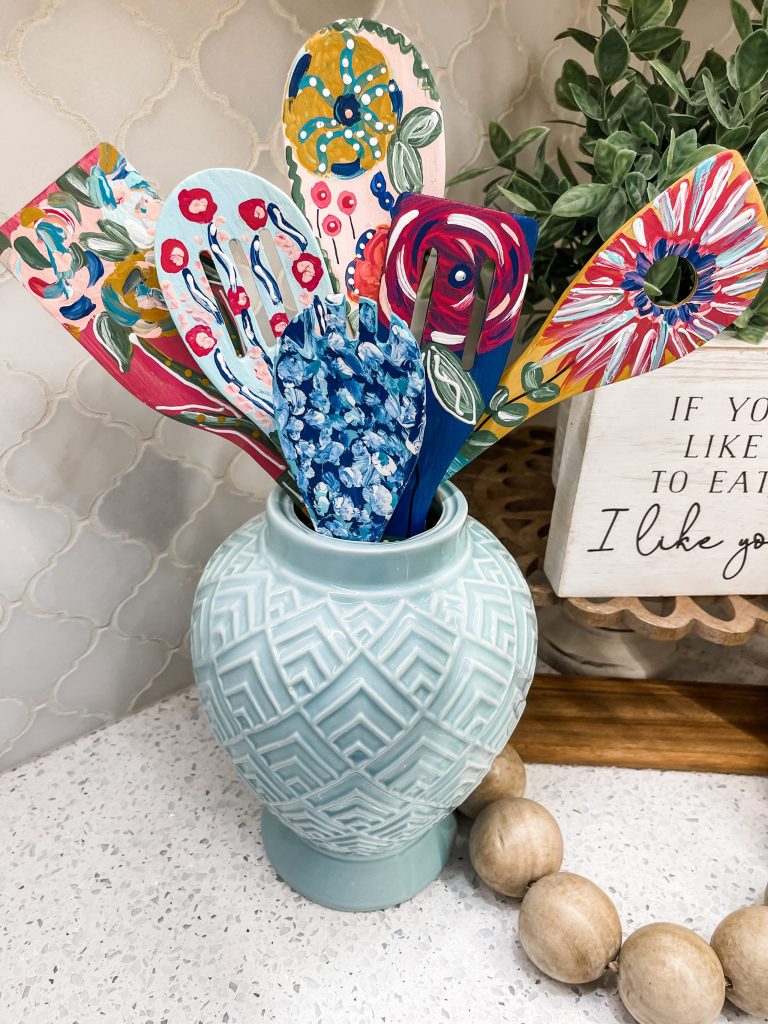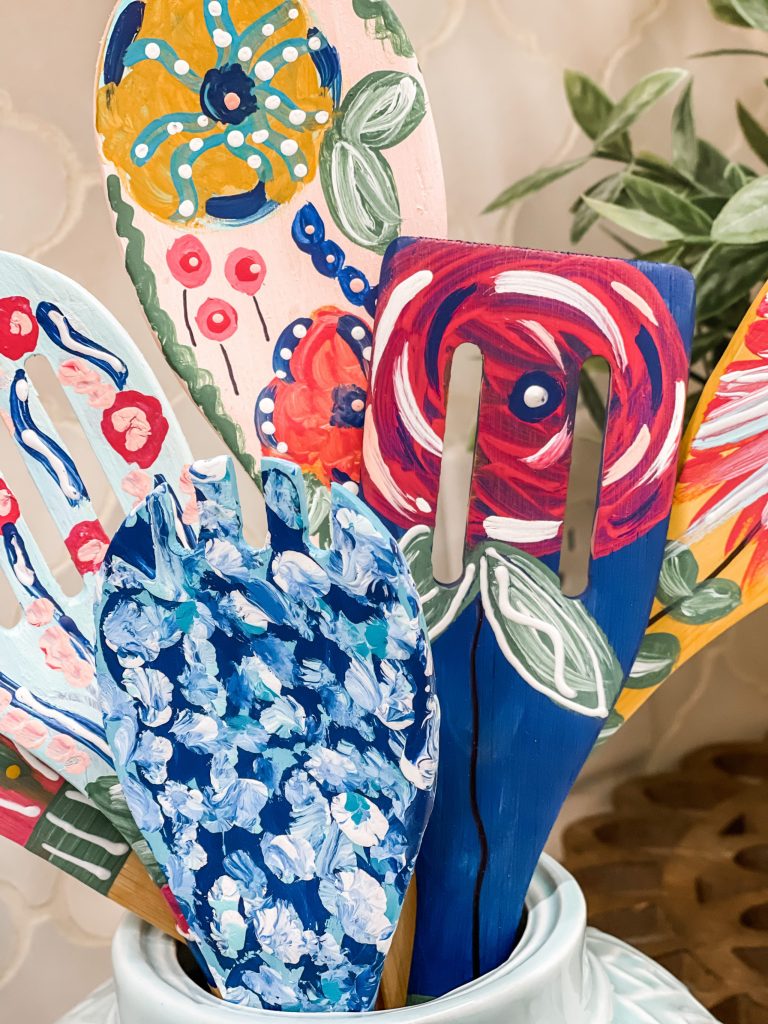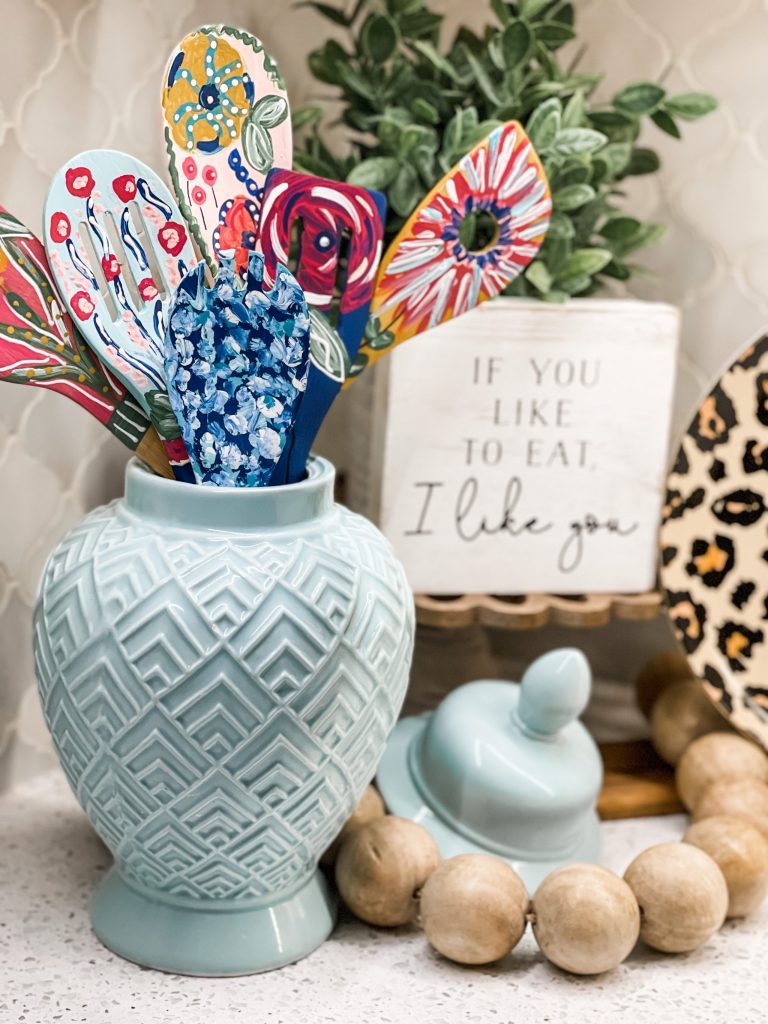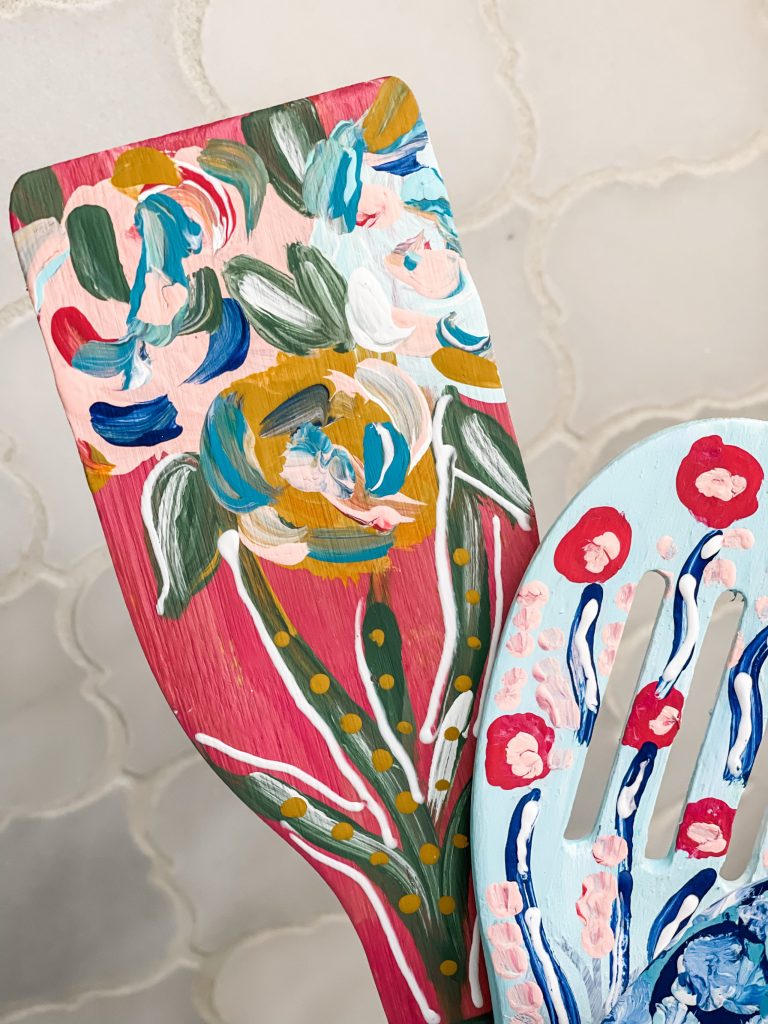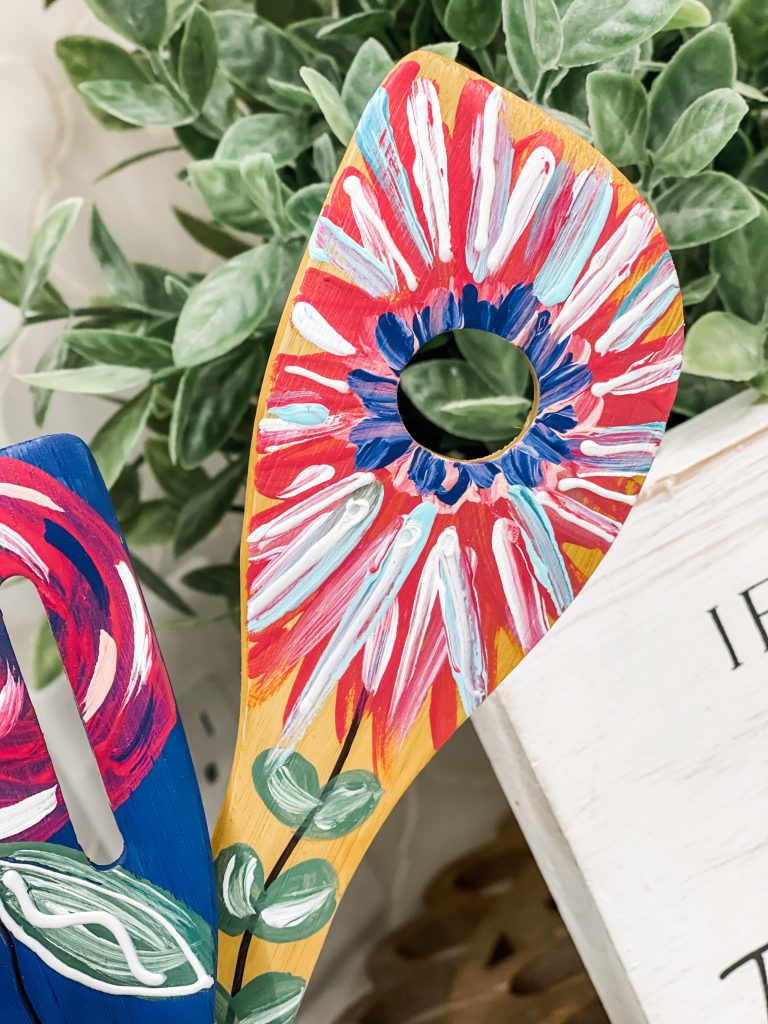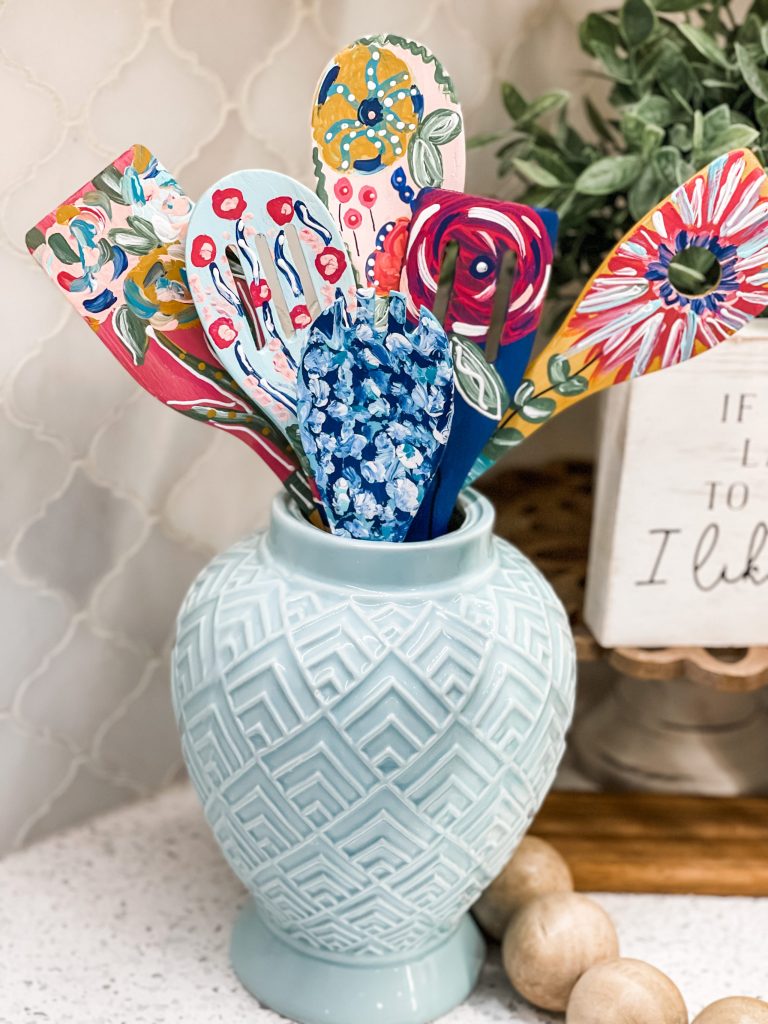 Well, tell me what ya think! Aren't they FUN!!!!???