I want to make sure you are aware of something… decorating your house does NOT have to be expensive, and it DOESN'T have to be complicated!!! I feel like a lot of people think that I spend lots of money getting new things for my home- but that is ABSOLUTELY not true! 
I like to think with the "work smarter not harder" mindset when it comes to decorating… which means I'm always trying out new HOME HACKS to make decorating easier! 
Today, I'm sharing with you THREE of my favorite "home hacks" to help you understand that you CAN get the look you want, all while remaining on a budget!
1. table runner at the foot of the bed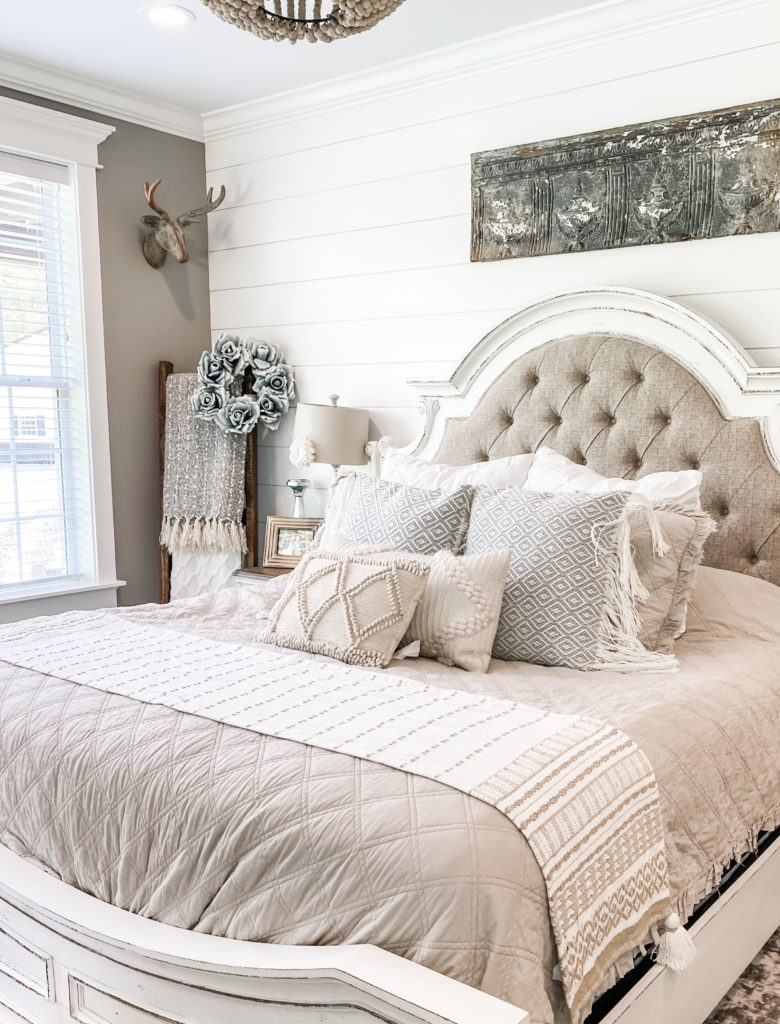 You heard that right- put a table runner at the end of your bed for a pop of pizzazz! I know I didn't invent this idea- but I've never done it before until just recently… and you better believe I'll be doing it ALWAYS from here on out!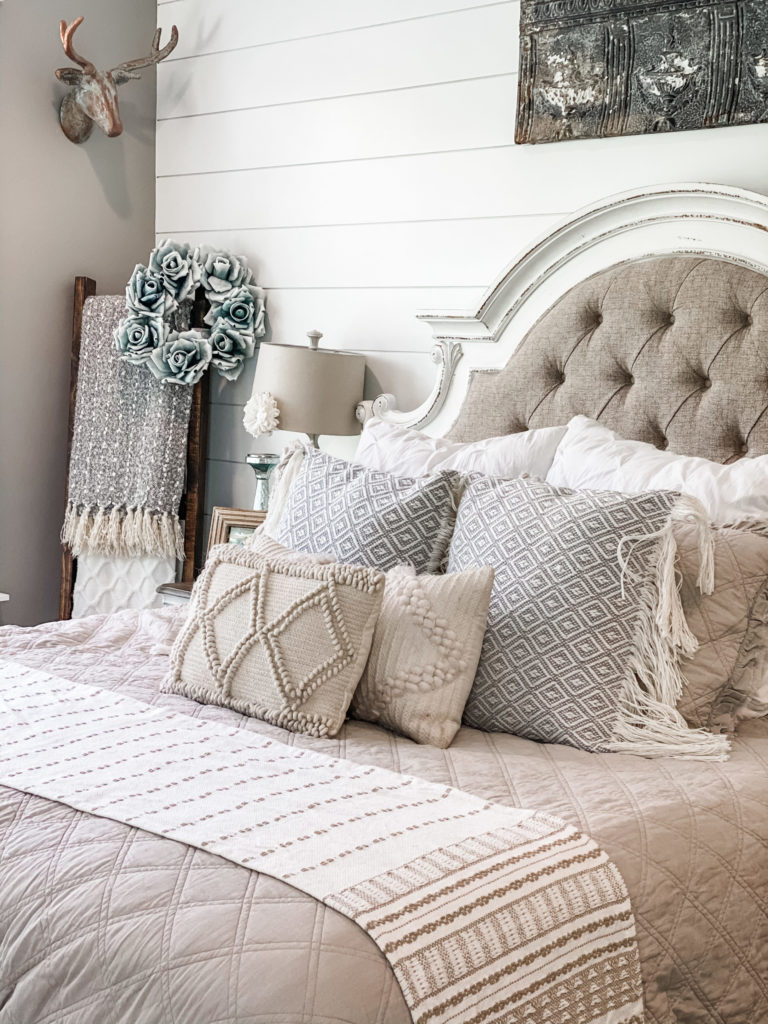 I find SUPER cute table runners at TJ Maxx and Homegoods all the time- but you can pretty much find them anywhere!
shop this look!
click on the image to shop! *affiliate links are used
2. add drapery clips onto lampshades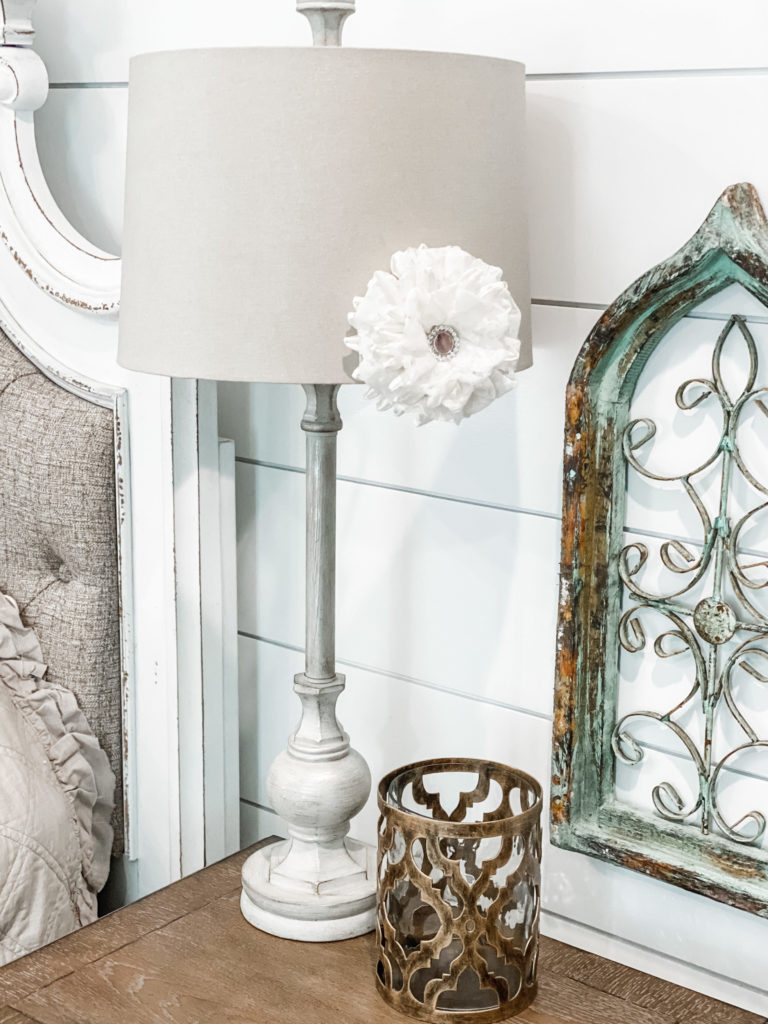 This one is DEFINITELY not rocket science, y'all!
I bought this set of two drapery clips from Ross Dress for Less, and simply clipped them on to my lamp shade… and that was it!!!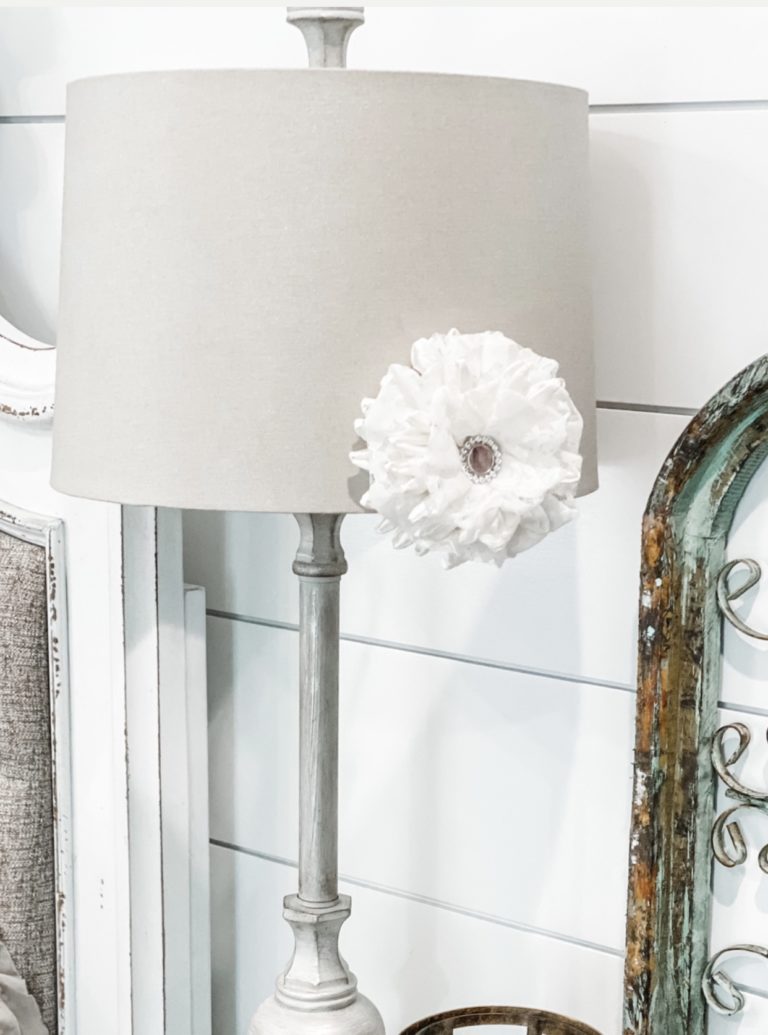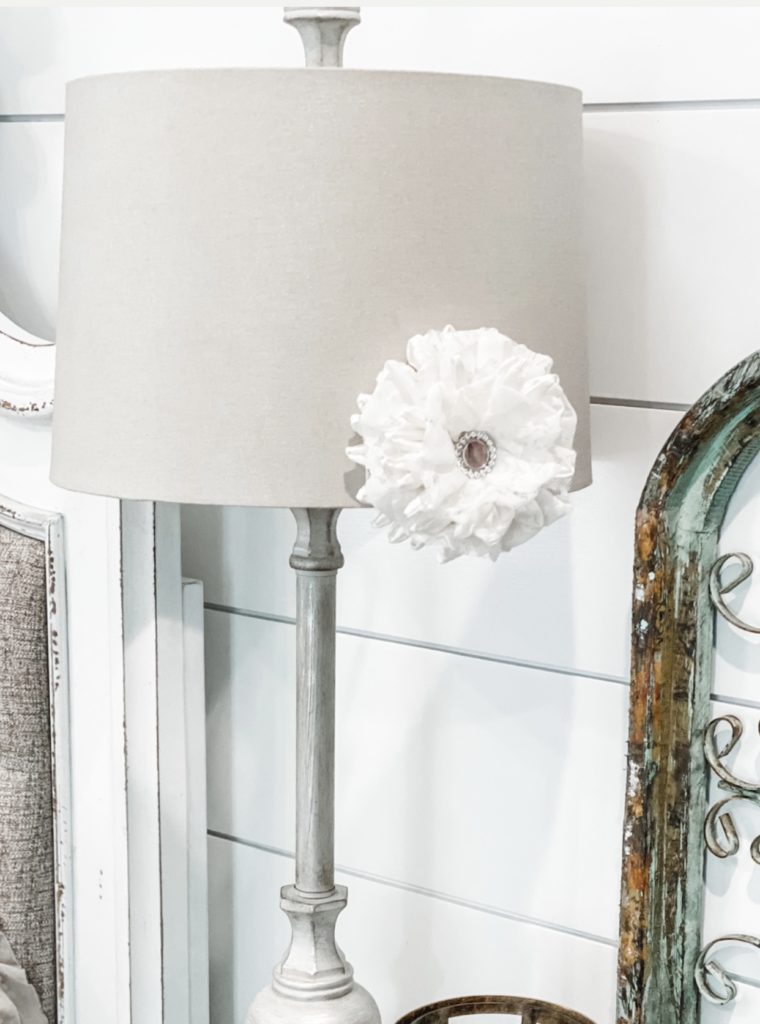 shop this look!
3. TWO tables runners on your dining table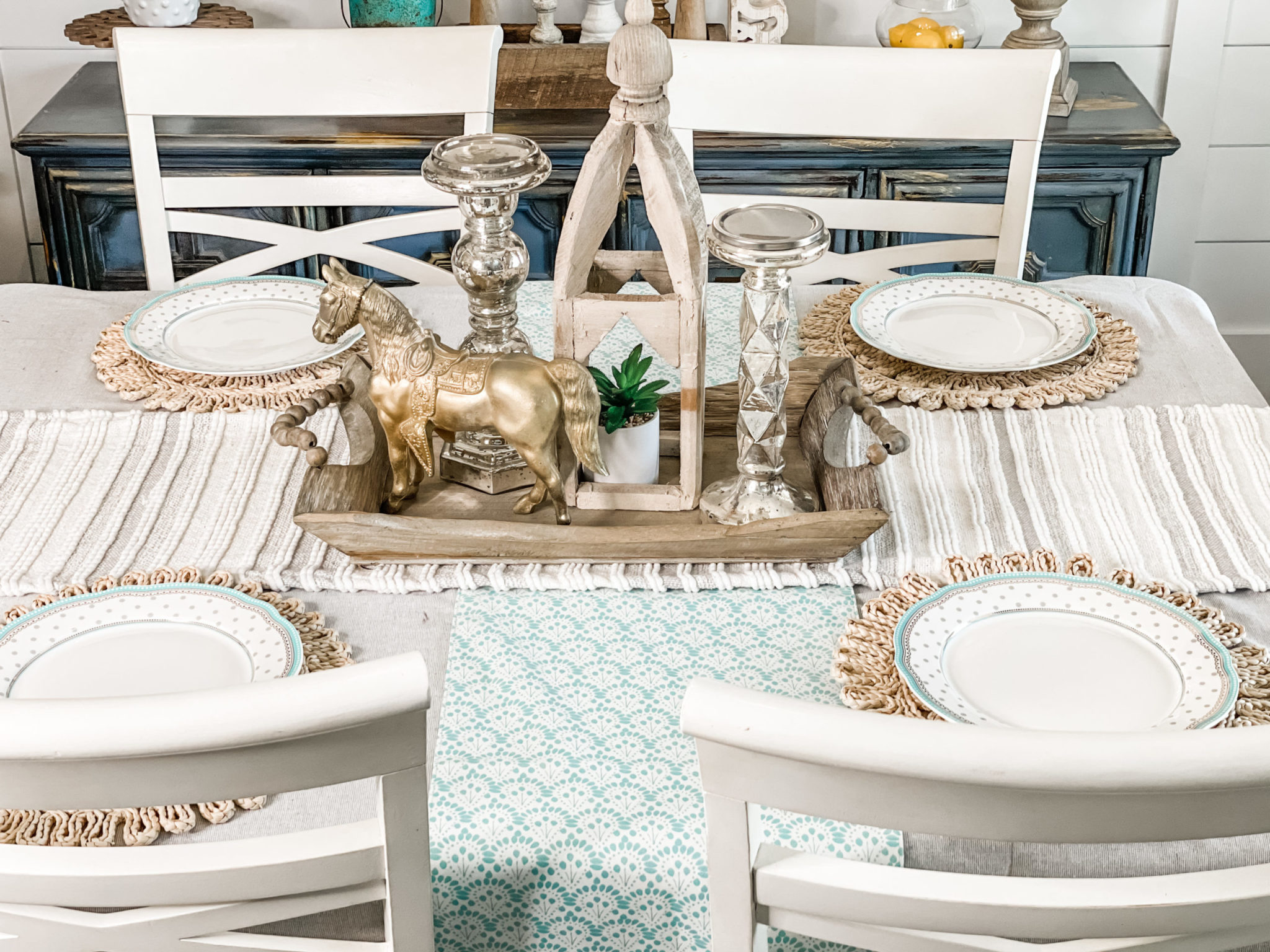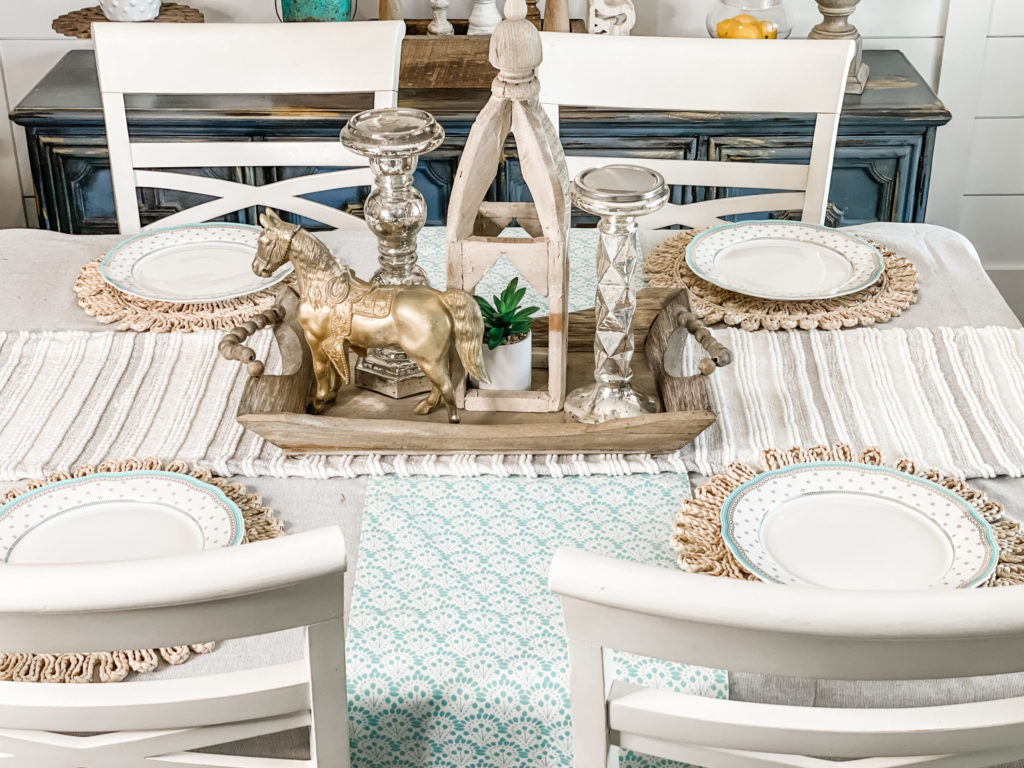 Yes- another hack using table runners!!! I'm serious, they are soooo versatile- but not many people know this!
Here's the deal… simply use one table runner to cover your table longways, like normal! But, have another one go vertical! BOOM- GENIUS!!!
shop this look!
PIN THIS FOR LATER!