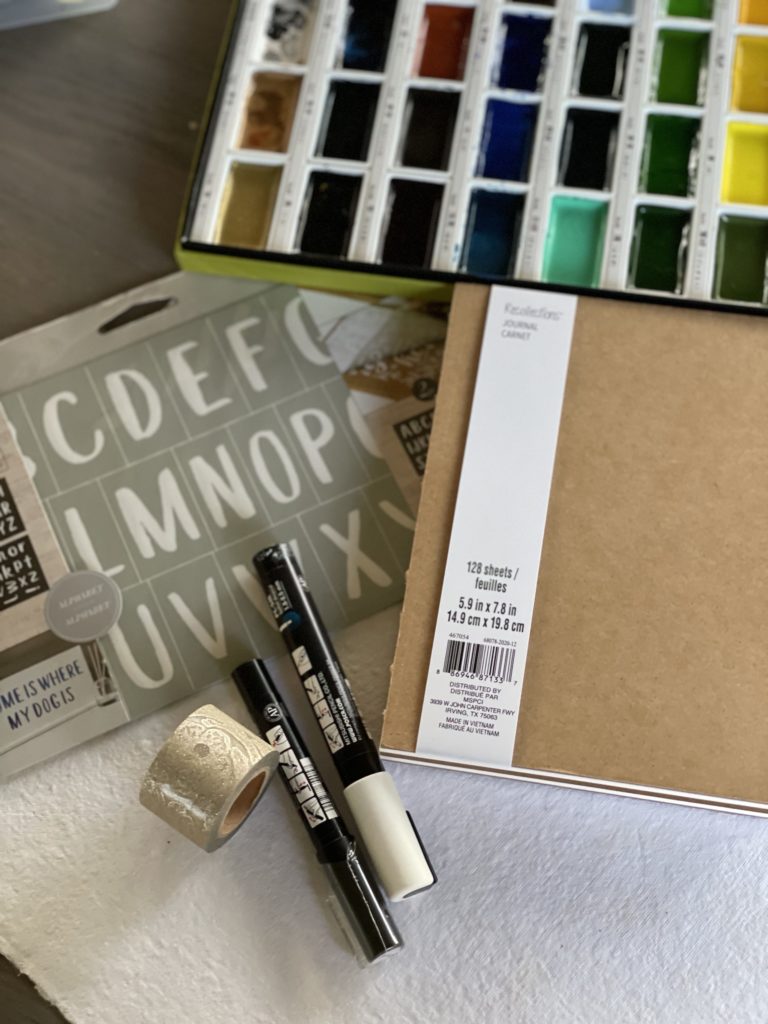 I'm not sure about you, but I'm ALWAYS on the hunt for cute, colorful notebooks. They're one of those things that I have an obsession with… and when I see a new one, I get it. If we're being honest, can you REALLY have too many notebooks?!
This "tutorial" is more for inspiration- so you can see just how easy it is to turn something that was once plain into something more your style… so, let's get INSPIRED!
What you'll need:
Any plain notebook
watercolor paint
paint brushes
lettering stencil
one sheet of watercolor paper
washi tape
mod podge
The very first thing to do is to rip a piece of watercolor paper to fit the cover of your journal! Ripping it gives it the jagged edges- which is the look I was going for!
Once you have it the right size, you can use a foam brush (or any brush) to mod podge it on!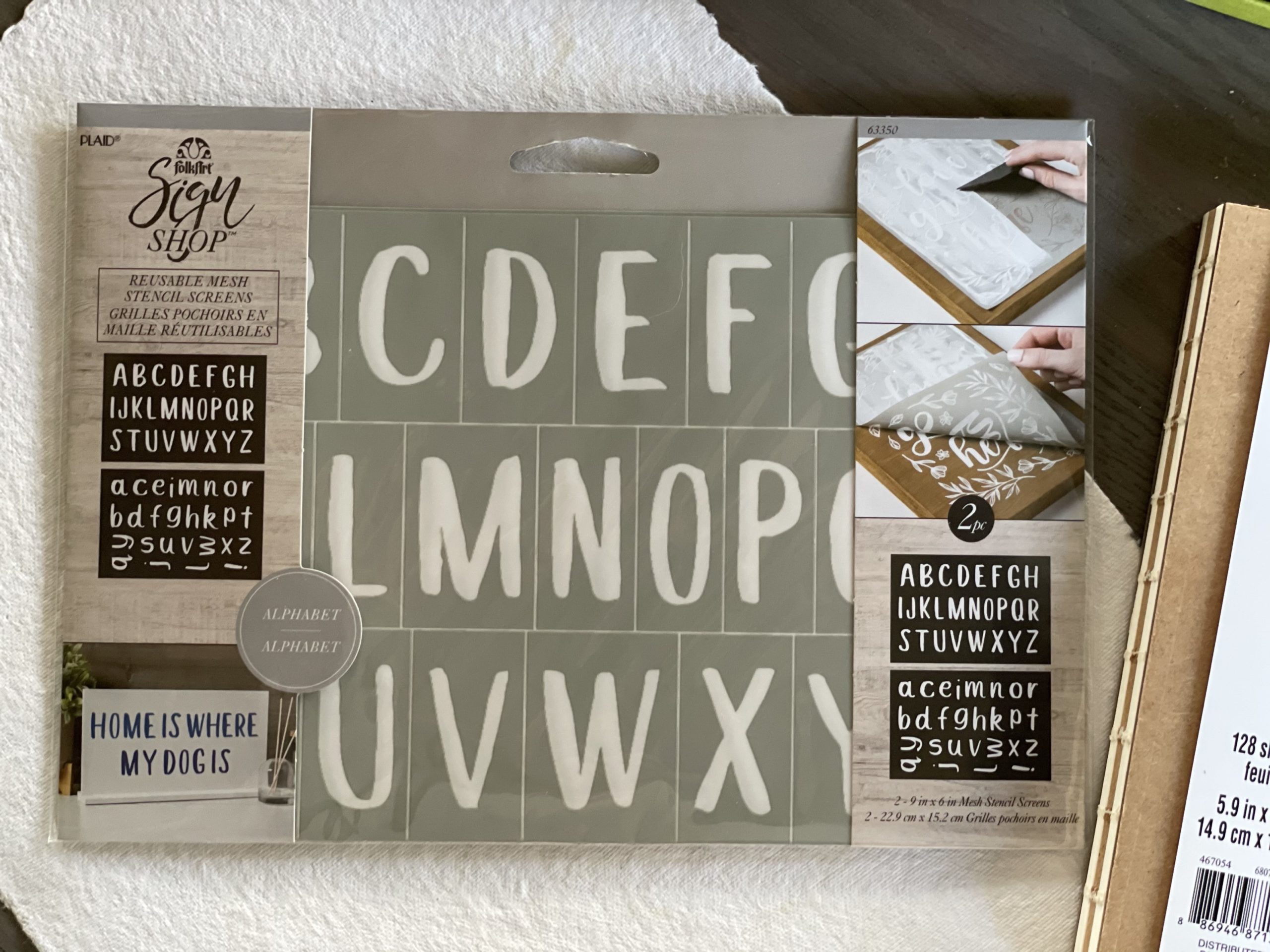 The next step involves these stencils! You can find lots of different stencils at any craft store- but this specific one came from Michaels!
All I did was cut out the letters I wanted to use- in this case, I was spelling out "you are enough".
I decided to use watercolor paints, but feel free to use acrylic paint, markers… anything!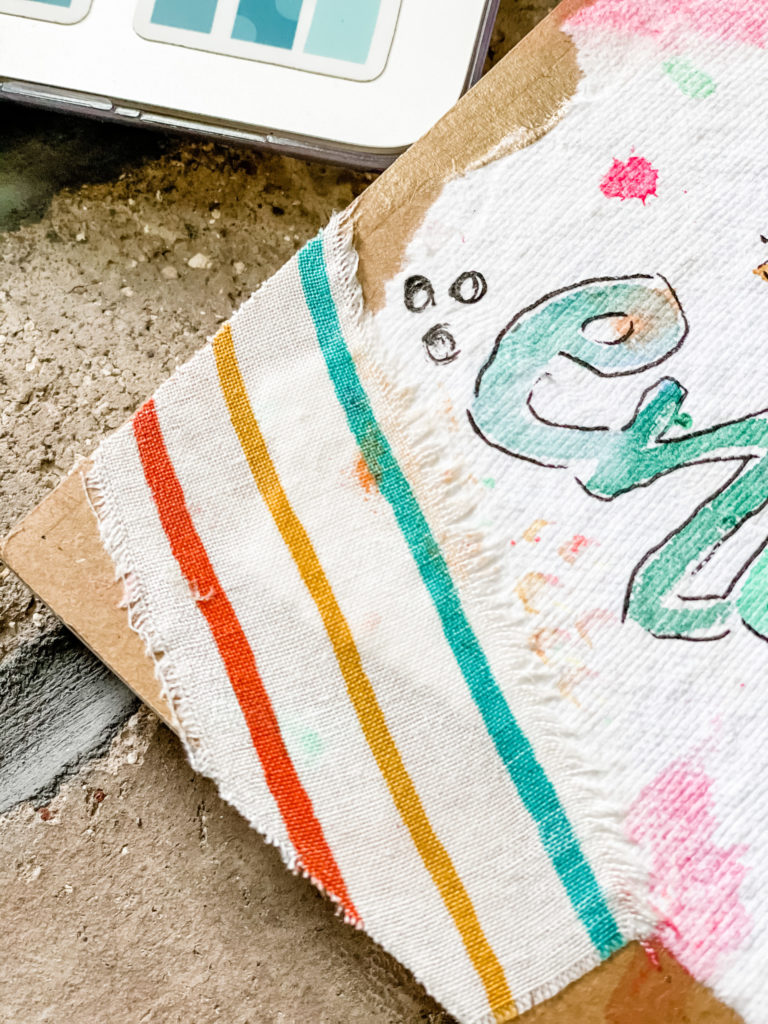 After you stencil out your letters, it's time for you to get creative!!! I wanted to add a few little embellishments here and there… what you see here is a strip of fabric I ripped to size, and just mod podged on!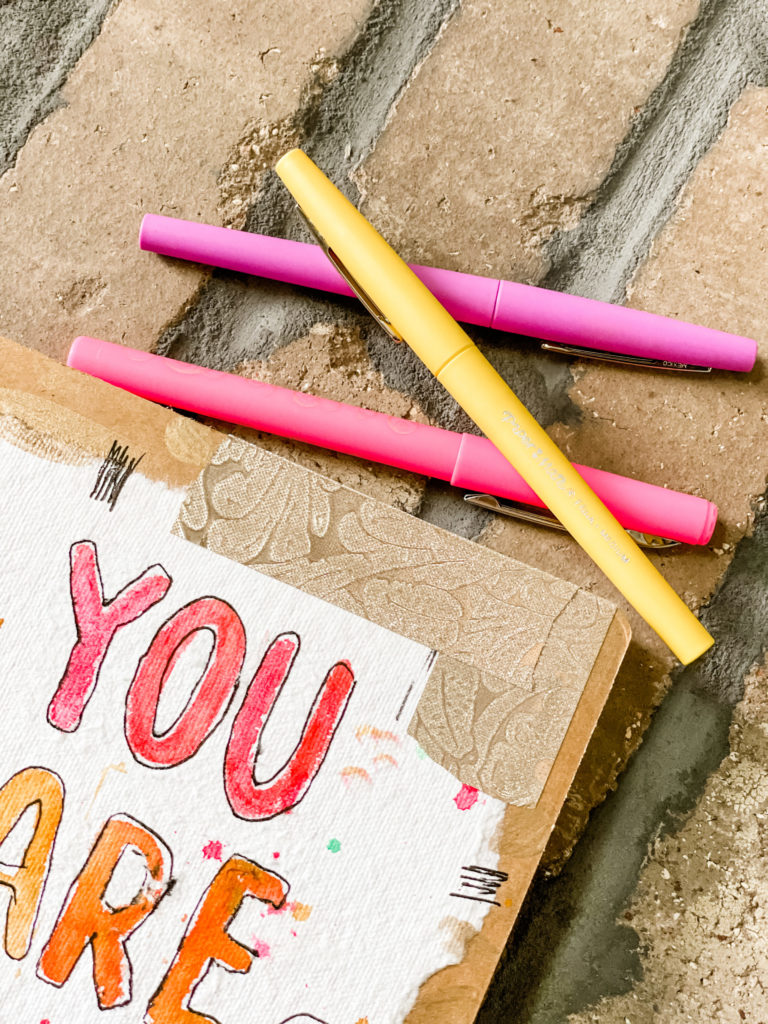 Up in the corner, I just added a few little strips of washi tape! You can also see where I just splattered some paint around the paper, and outlined my letters with my posca paint pens.
Here's what I came up with!!! It was fun to just get creative with it- so I hope this has inspired you to GET CREATIVE!
Shop the items used!
click the image to shop! *affiliate links are used
MAKE SURE TO PIN!