When a new season comes, my mantel gets a COMPLETE makeover. This is one of the spaces that ALWAYS gets changed out per season and holiday- so you never know how it may be decorated! 😂
Since it is pretty much Spring time now… it was time to change it from my Valentines Decor to my Spring decor! Something I tend to do when the weather gets warmer, is I incorporate brighter colors… so you'll see some nice POPs of color mixed in!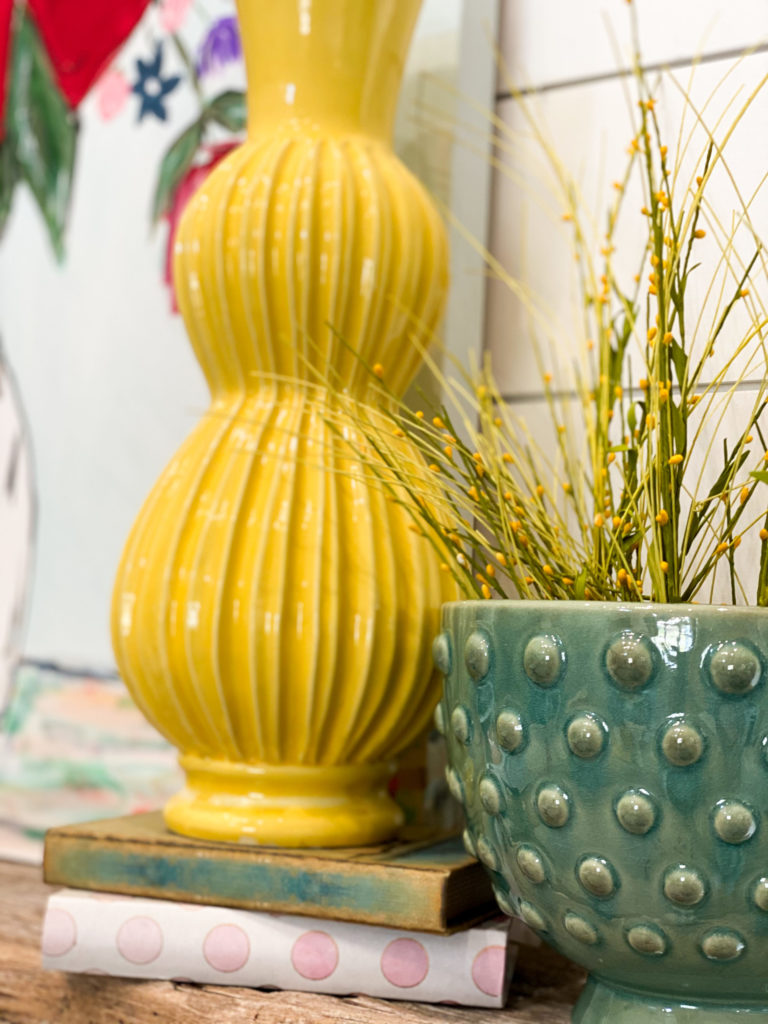 This time, my mantel is pretty simple… I have a few statement pieces, and that's pretty much it! Of course, you'll see my usual layering and adding different heights (like in the picture above) but overall, it's SIMPLE!
So without further ado, let's take a look!!!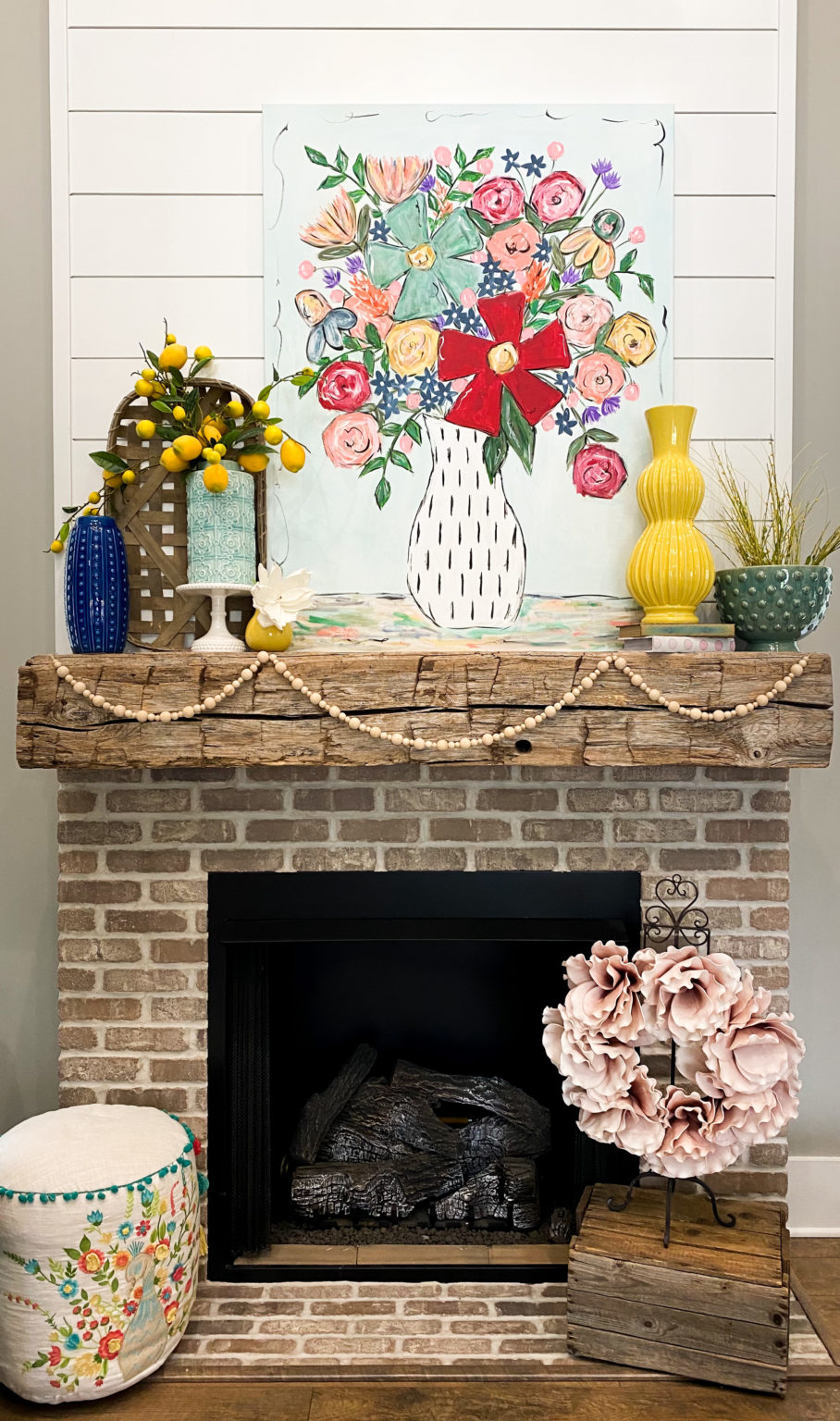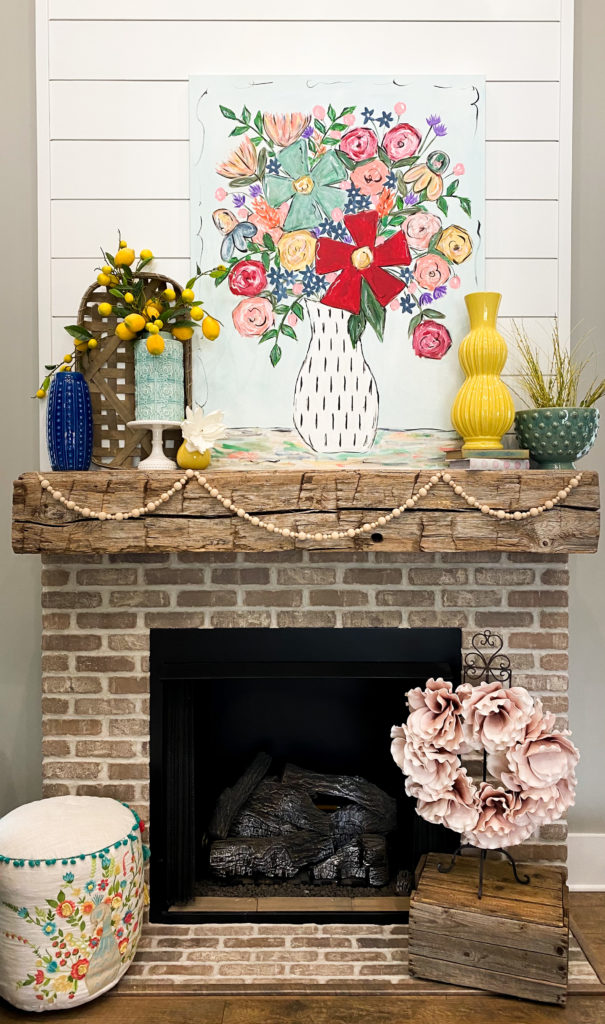 Here she is in all her glory!! 😍 Now, let's break it down piece by piece!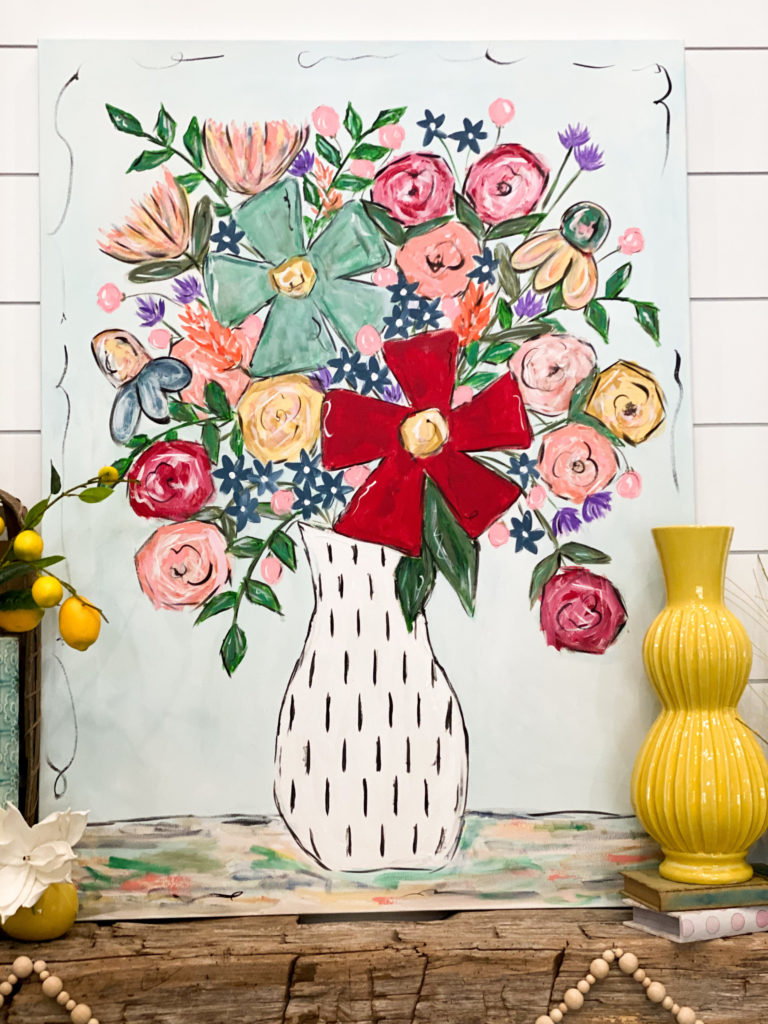 Let's start with the elephant in the room… this HUGE, GORGEOUS bouquet of flowers!!!! This was actually HAND PAINTED by the wonderful MandyMade Designs, who is actually local to me! She is an incredibly talented artist, and I knew I wanted something big and bold to display… and she made it happen!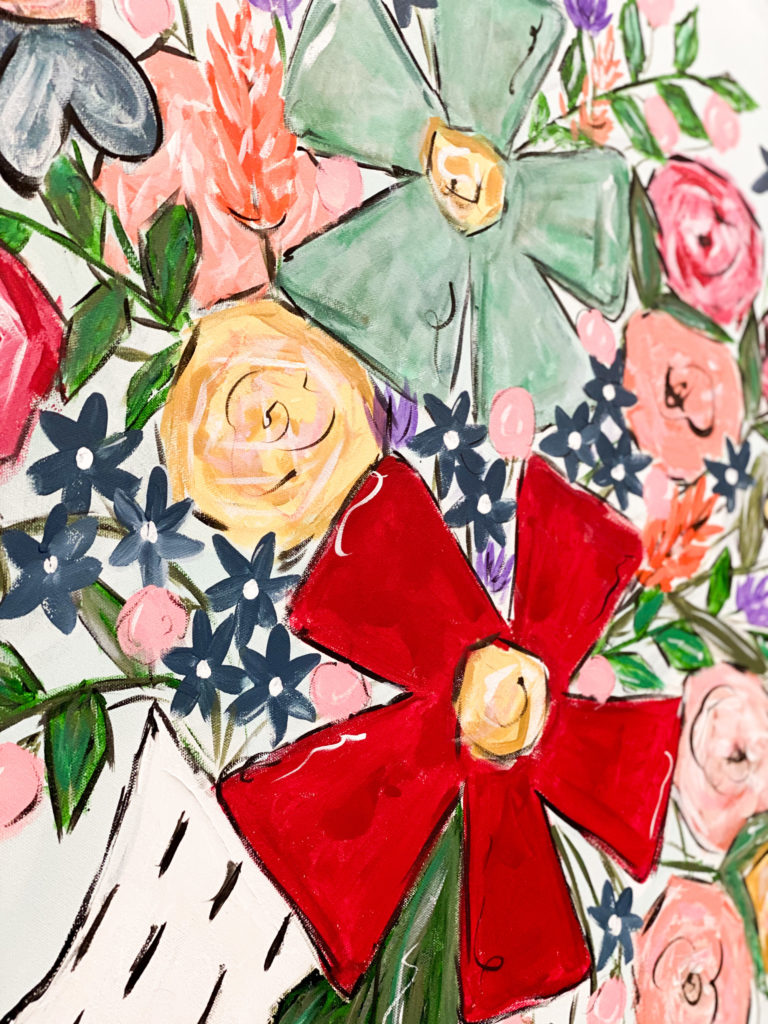 When she dropped it off at my house, she mentioned that she painted this based off my personality… she used both soft AND bright colors, because she knew my personality was gentle, but I can also get my point across! 😂 She also made sure to make it "whimsy" since she knows I love that type of look!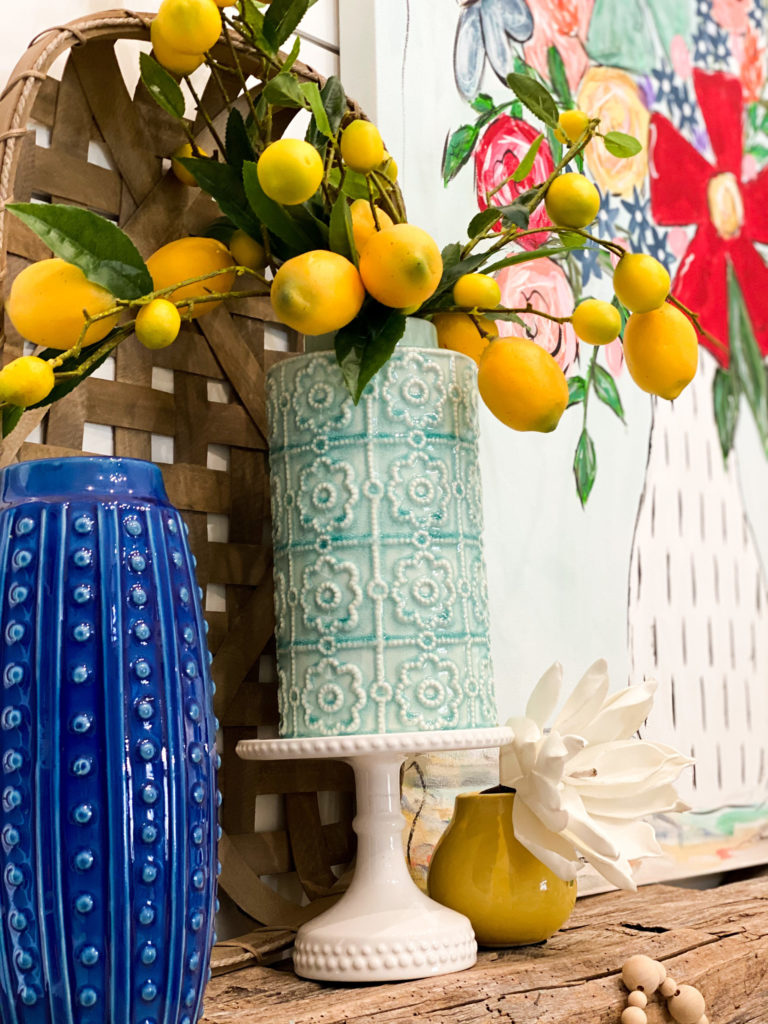 On the left of the painting, I just have a few layered vases, along with a cake stand to add some extra height. I also included a lemon bouquet! I am REALLY into yellow this year 😍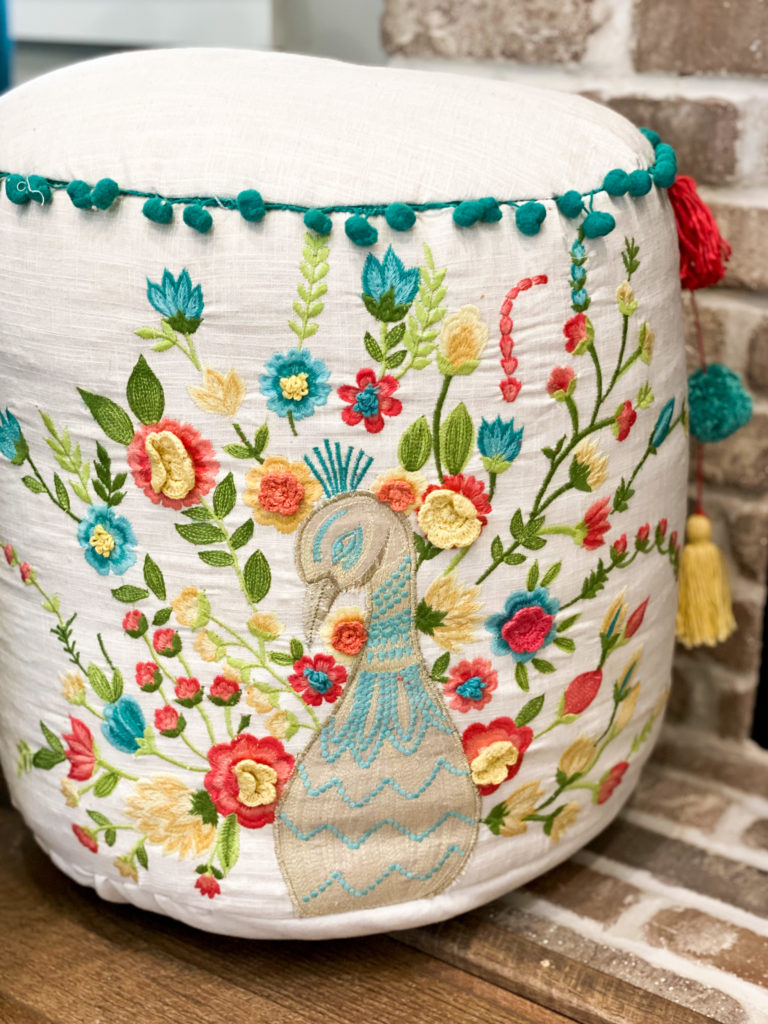 I know this may not be everyone's cup of tea, but when I saw this little ottoman from HomeGoods, I immediately threw it in my buggy. It matches the painting PERFECTLY, and the colors on it are just gorgeous!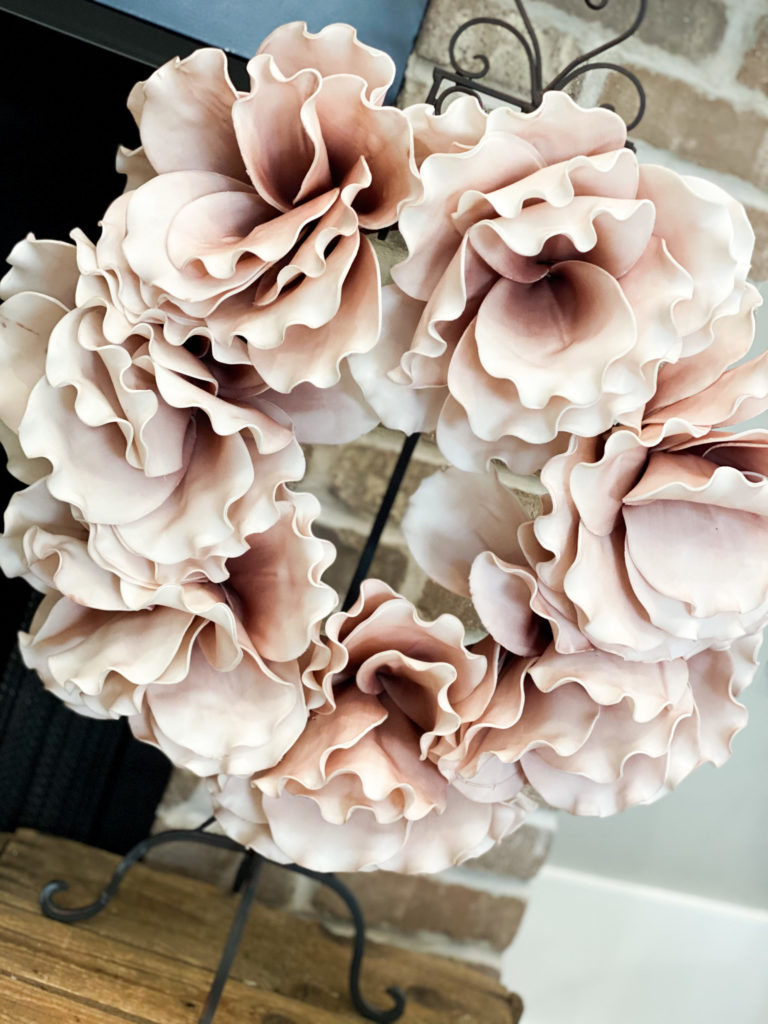 I also have the same pink wreath that was included in my Valentines Mantel displayed on top of a wooden chest! This came from TJ Maxx.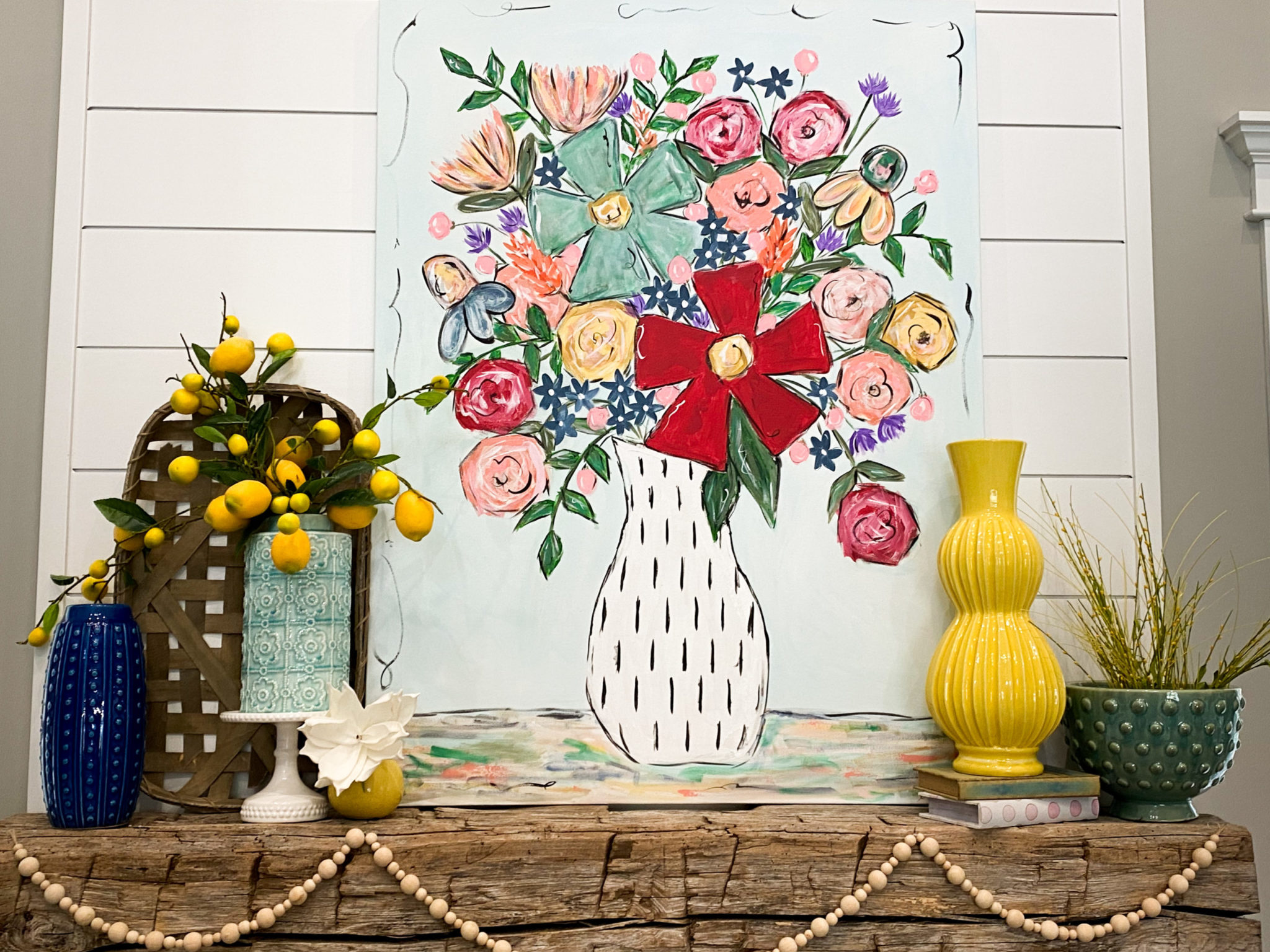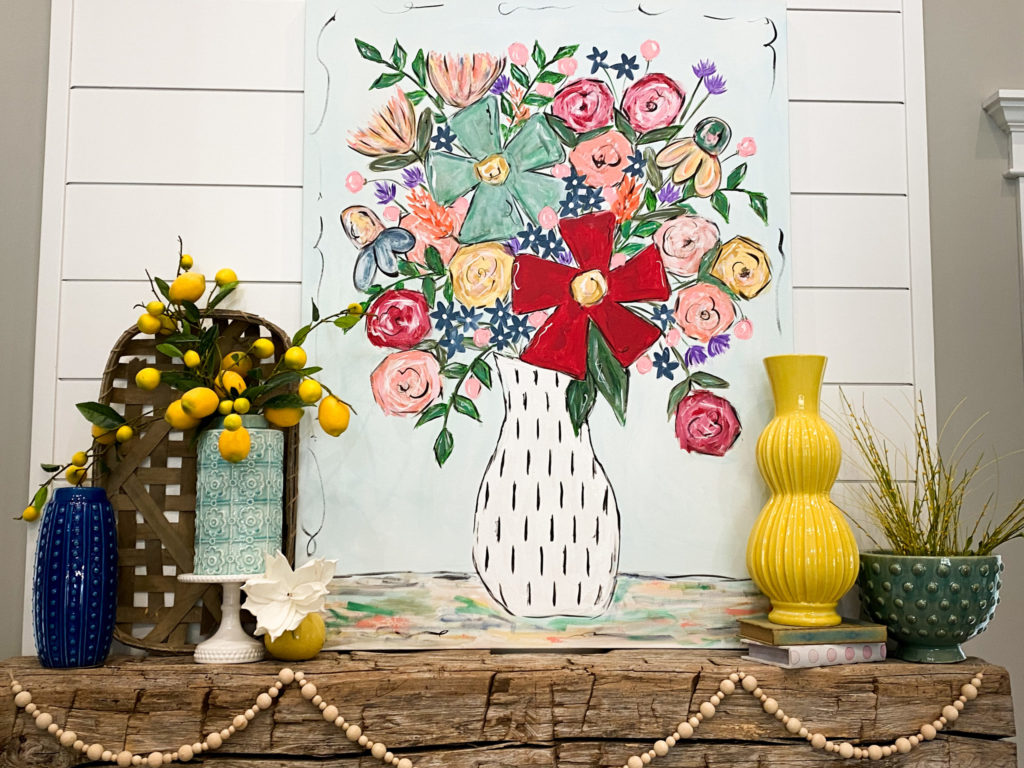 Of course I included my same beaded garland that I use in pretty much every post about my mantel, LOL! This exact one came from a wholesaler, but I found one on Amazon that is VERY similar!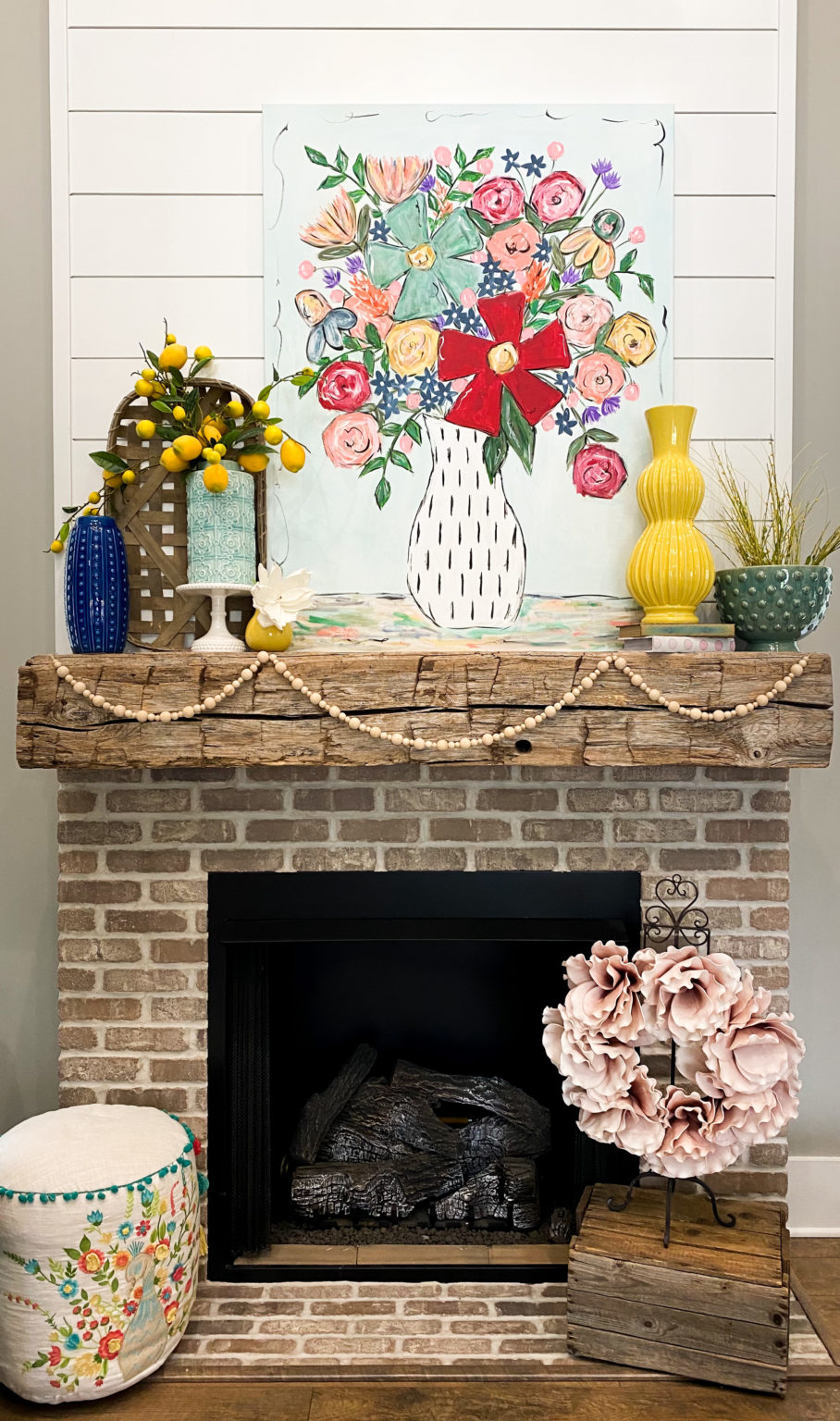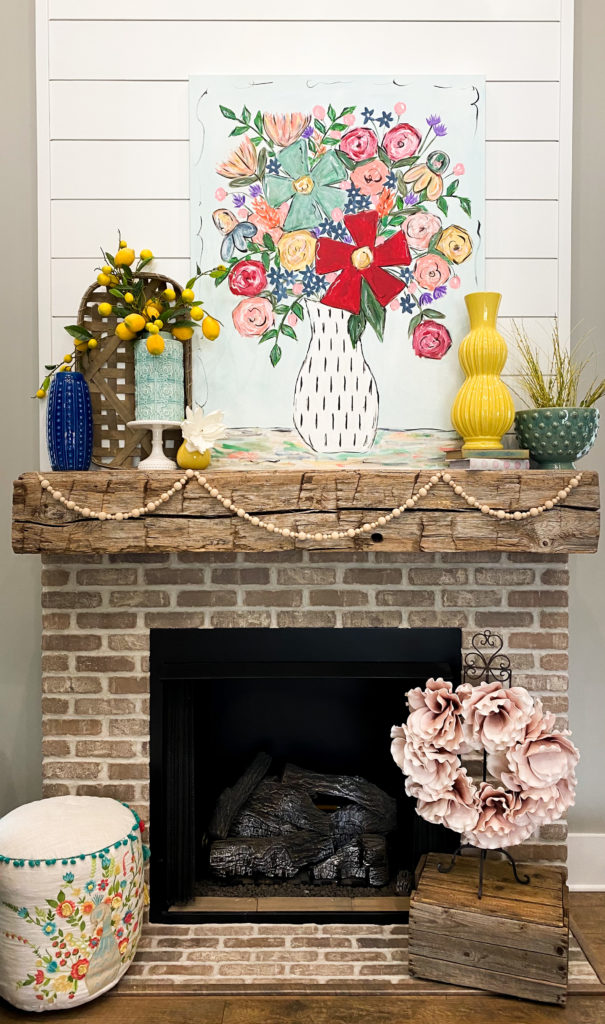 What are your thoughts?!? Does it scream SPRING to you??? I must say, I am so so happy with it, and has definitely put me in the mood for WARM WEATHER!!!
PIN THIS FOR LATER!