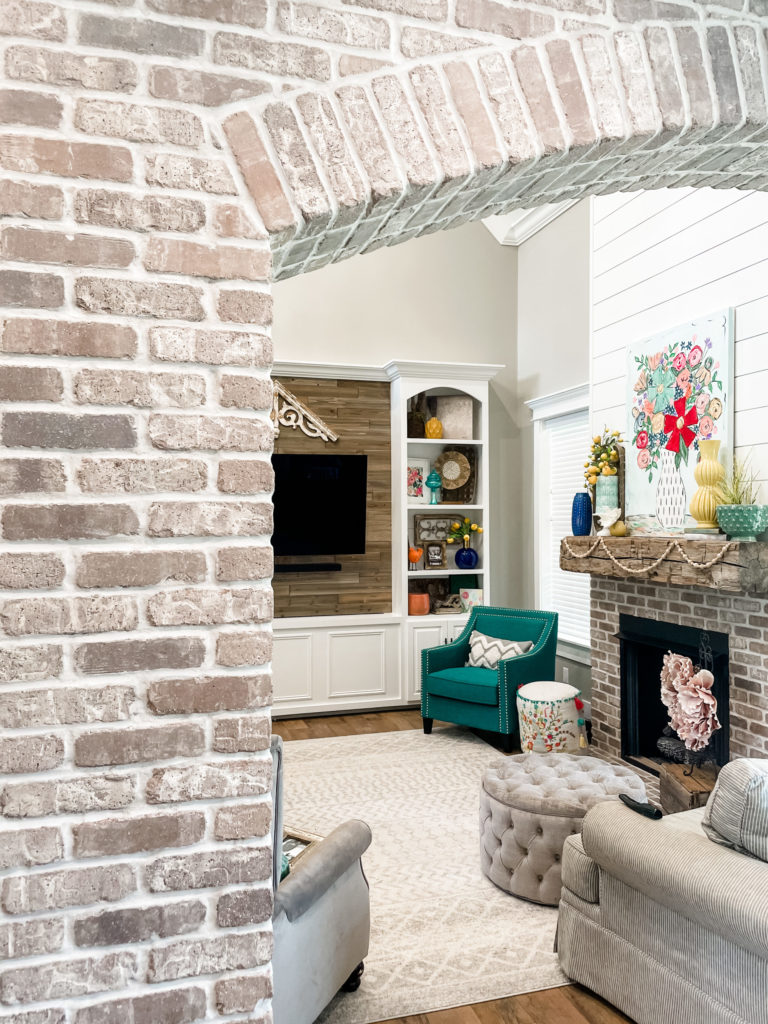 When we were in the planning process of building our home, I KNEW I wanted to incorporate built-ins for the living room. I knew they would be the perfect place to decorate for each season- and they have NOT disappointed me yet!
Along with my mantel in the living room, I love to change out the decor in each built-in per season. It's such a fun way for me to express my creativity, AND to make the space more festive!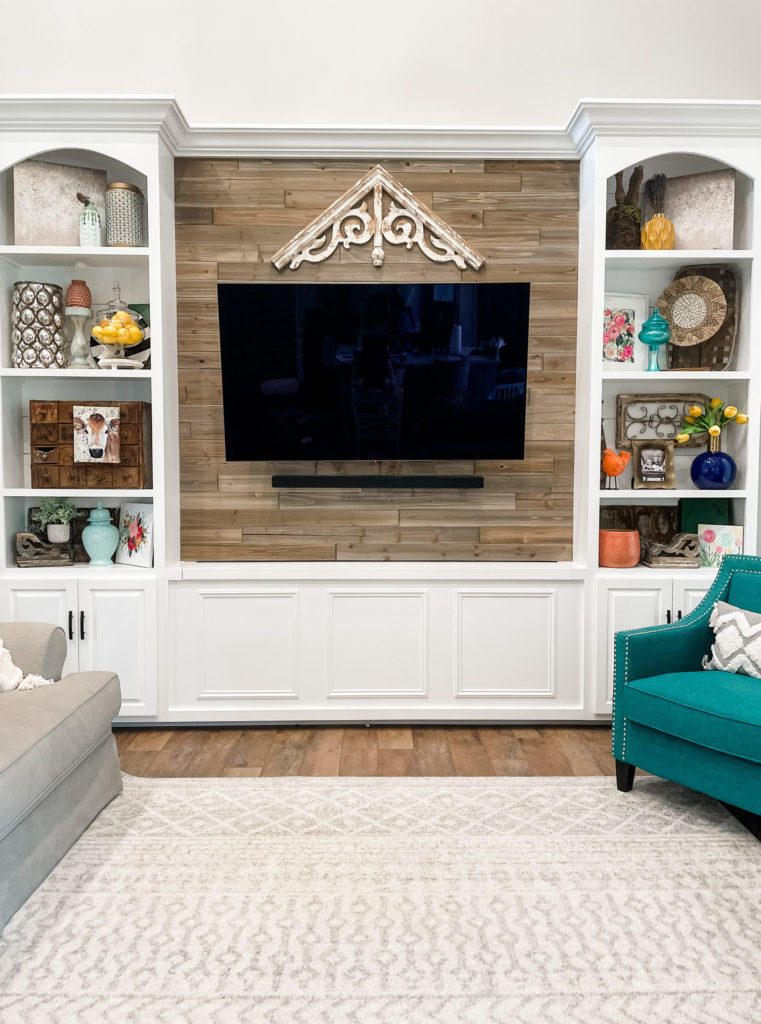 Today, I'm taking you through each built-in, and giving you a close-up look on how I decided to style each one!
Let's start with the left side…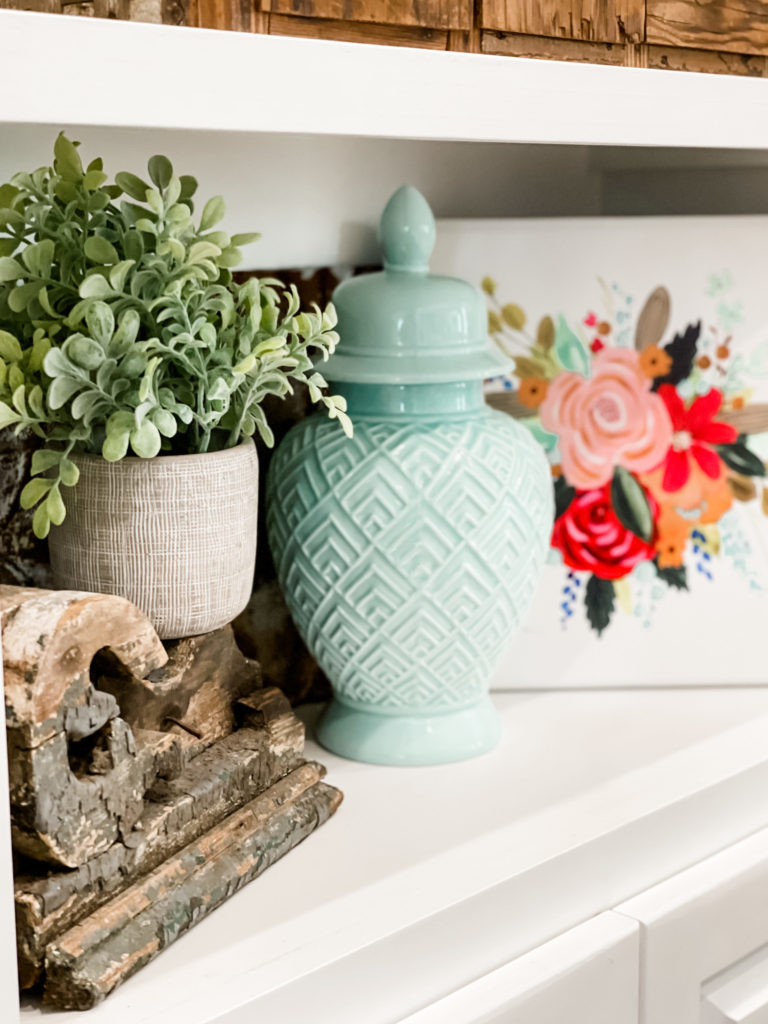 On the lowest shelf, I decided to mix together both old AND new. You'll see that very chippy, but GORGEOUS corbel holding up a little plant, along with my favorite color vase (that a precious follower sent to me) and a floral picture that I scored on clearance at Hobby Lobby!
On the shelf right above, I have this antique piece that I bought from a friend on facebook- I LOVE the contrast it brings against the white shiplap! I simply just added this cute little cow print right on a knob! (The cow print is from Hobby Lobby a few years ago)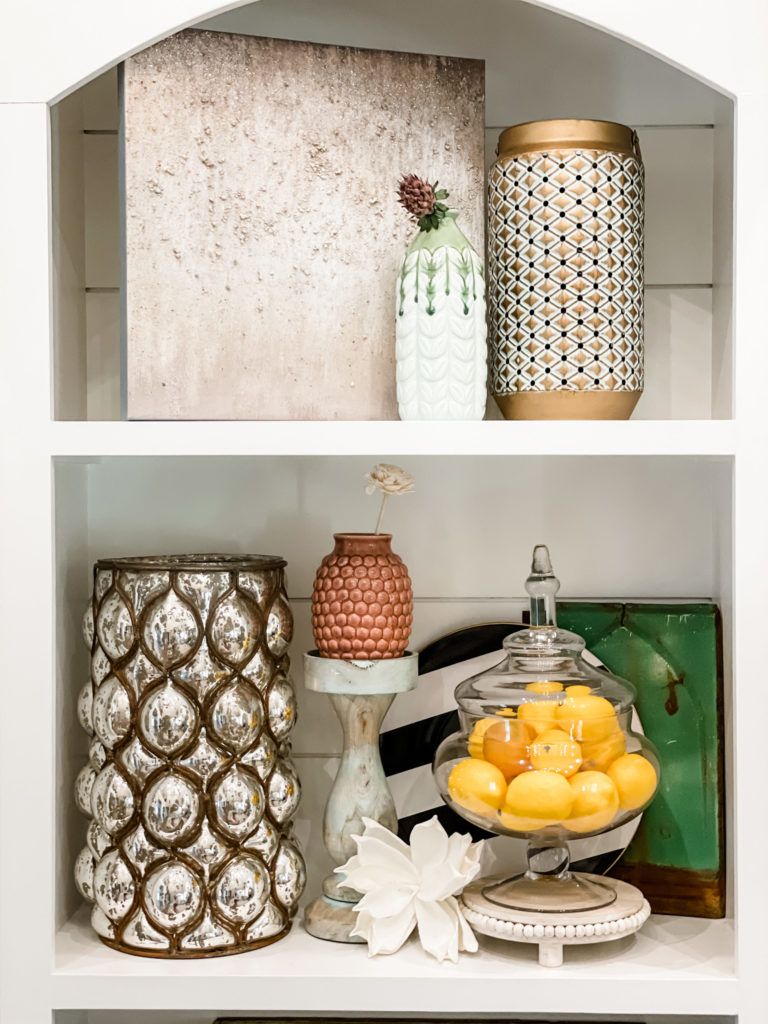 Moving on up! I think the star of the show from this section of built-ins is the Mercury glass vase… pictures don't even do it justice!!! I found it from a local shop in Brentwood, TN called The Snooty Fox!
Can't you tell that I love to LAYER?! It really takes your decorating game to a whole new level… trust me!!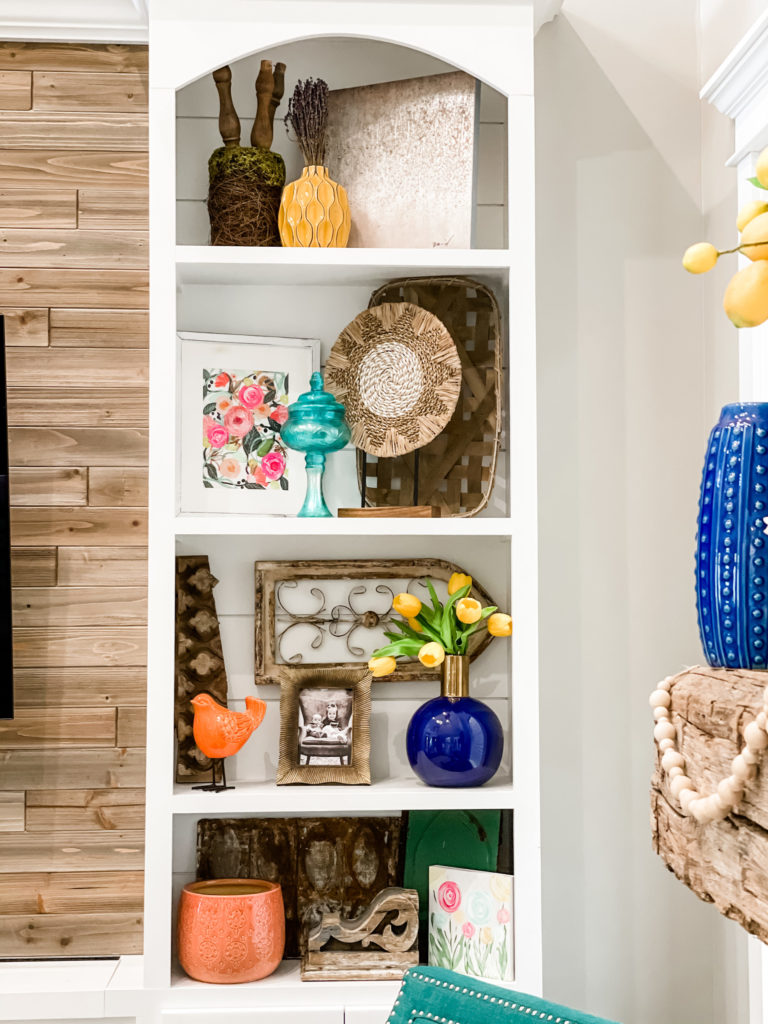 On to the right side!
Again… I'm always mixing together old with new! On both shelves, you can see that I incorporated vintage/rustic items (that I actually found from JUNK stores) but also included store bought items as well!
You might notice that little flower painting in the left photo… I actually made that on a live video! You can watch that HERE.
The blue piece on this shelf is actually an antique that was sent to me by a follower! I love it SO much, and it looks great against the natural elements I have layered in the back! I'm not 100% sure, but I THINK the woven circle sign came from TJMaxx!
Last shelf y'all! Again, added more neutrals to the back, and added a nice pop of color front and center!
The yellow vase came from At Home stores, and the mossy vase was purchased from a local boutique years ago!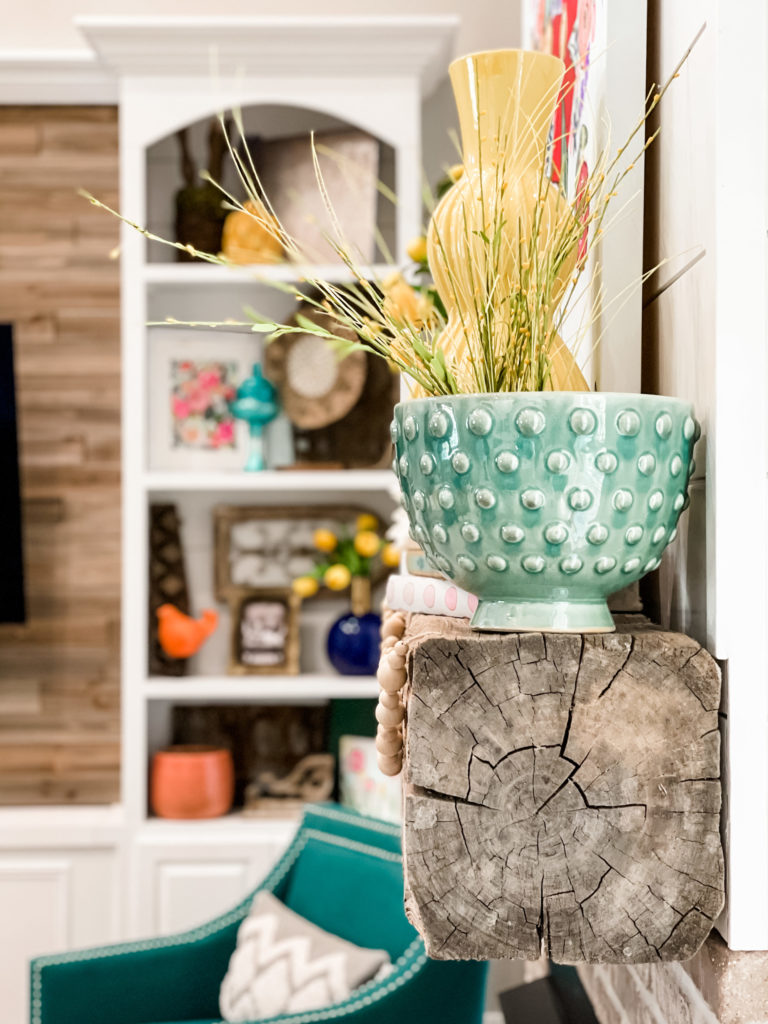 I hope y'all enjoyed the walk through of my Spring built-ins! They are SO much fun for me to decorate, and I love sharing them with y'all in hopes it gives you inspiration 😊
BE SURE TO PIN!!!