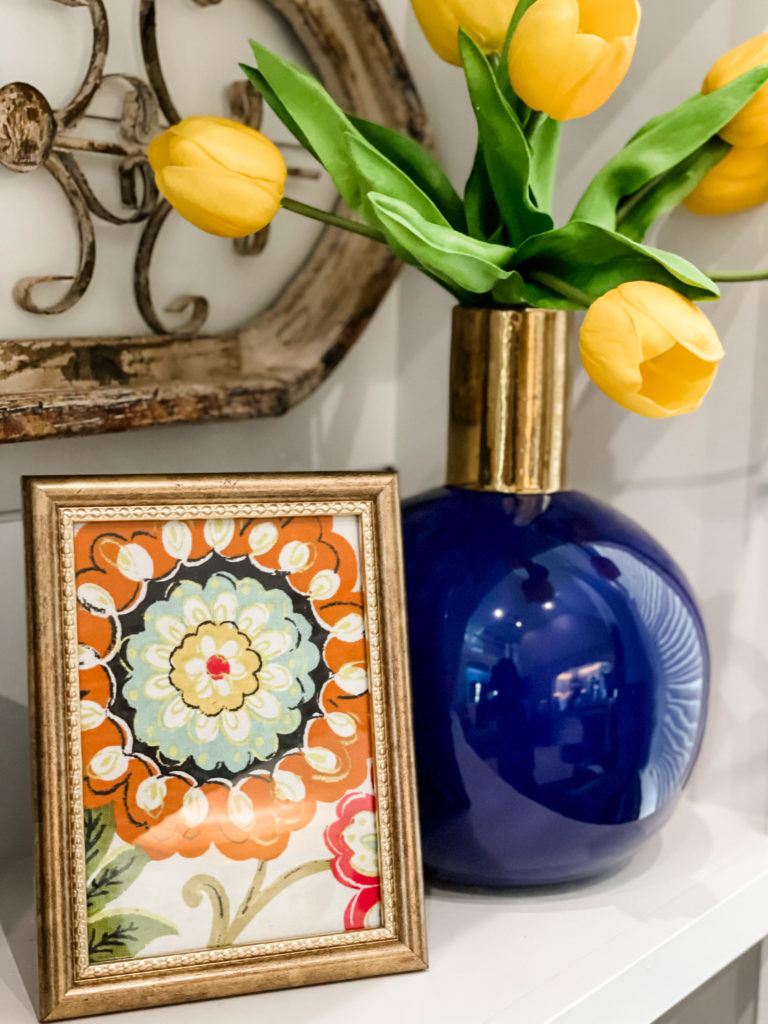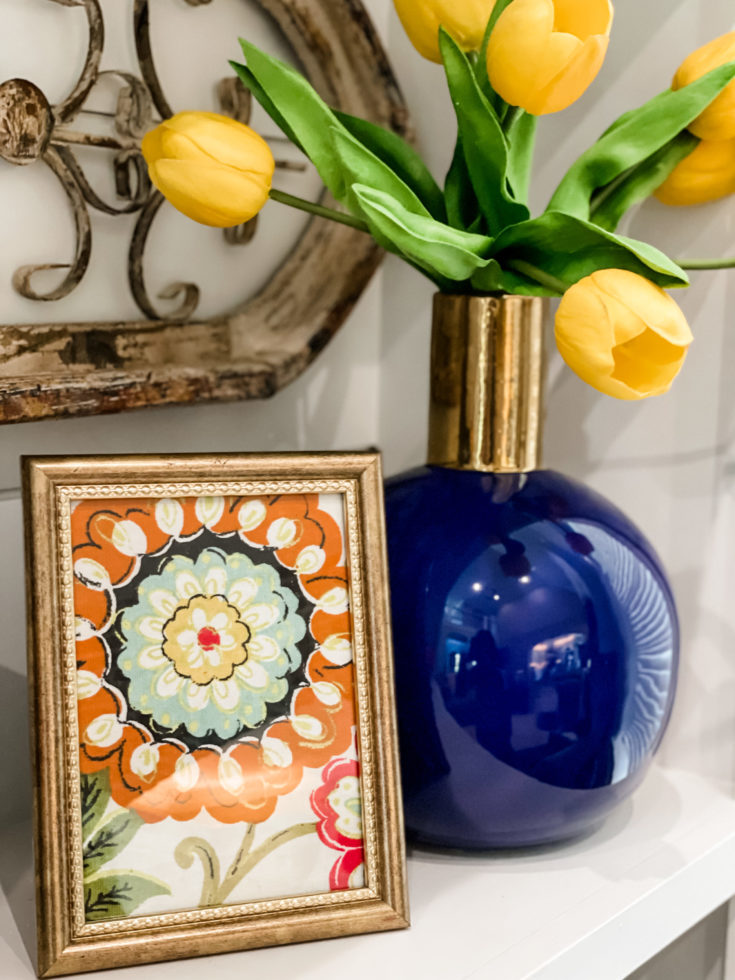 super easy dollar tree frame decor
Honestly, the simpler the craft, the better. I think more times than not, we OVERTHINK our projects... we think the more steps and supplies a craft has, the prettier it will be. BUT, I'm here to tell you that is NOT the case!!!
This project is a prime example of how using TWO items (that were already VERY cheap) can become something beautiful when used together!
Materials
Dollar Tree frame
Fabric of your choice
Scissors
Instructions
Literally all you need for this project is ANY fabric, ANY frame, and a pair of scissors! I gave a quarter for my frame at a yard sale, but I do believe it was originally from Dollar Tree! I have actually had this fabric on hand for YEARS- it came from Hobby Lobby (but seriously, use any fabric you already have!)
All I did was take out all the contents of the frame, and place the empty frame over the area of the fabric I wanted to use. This is how I could tell what it would look like in the frame!
Once you find the section you like, trace around the frame and cut it out. Congrats! You just completed the hardest part of this project 😂
Add your glass back to the frame, lay your fabric on top, and press the back into place! THAT IS LITERALLY IT!!!!! Isn't it hard to believe that this little project only cost me ONE QUARTER?!
I wanted to share this super simple DIY, just because I know how easy it is to overlook the frames at Dollar Tree, just because you don't know what you can do with them. I encourage you- next time you come across a cheap frame, try out this project!!!
BE SURE TO PIN!