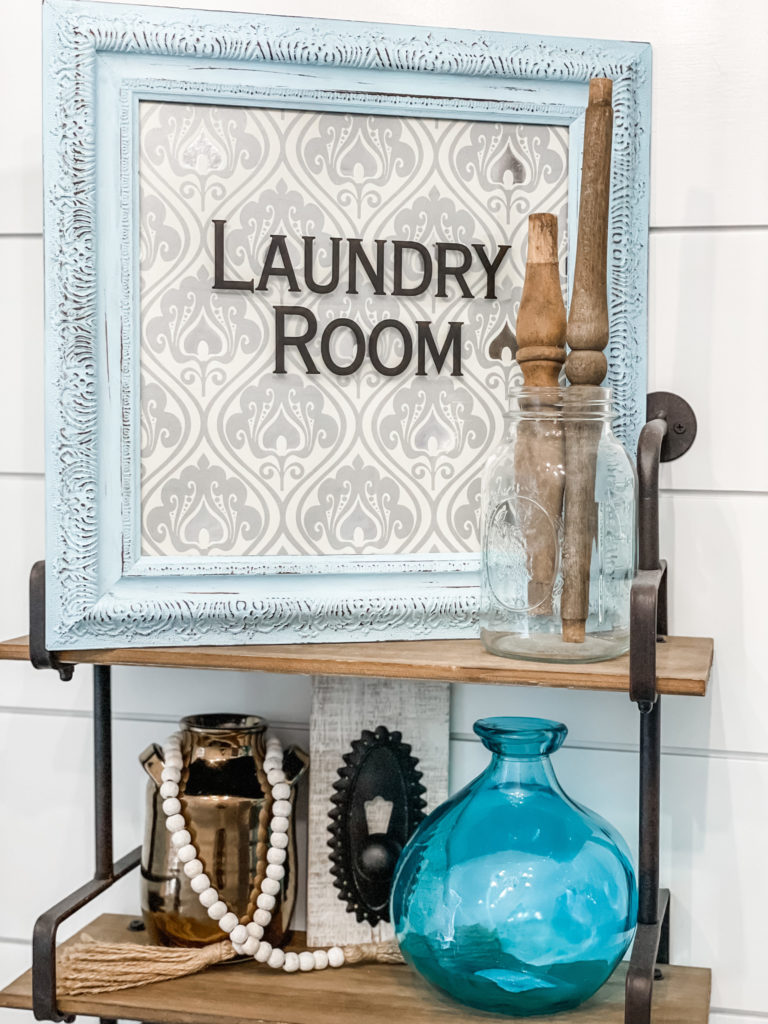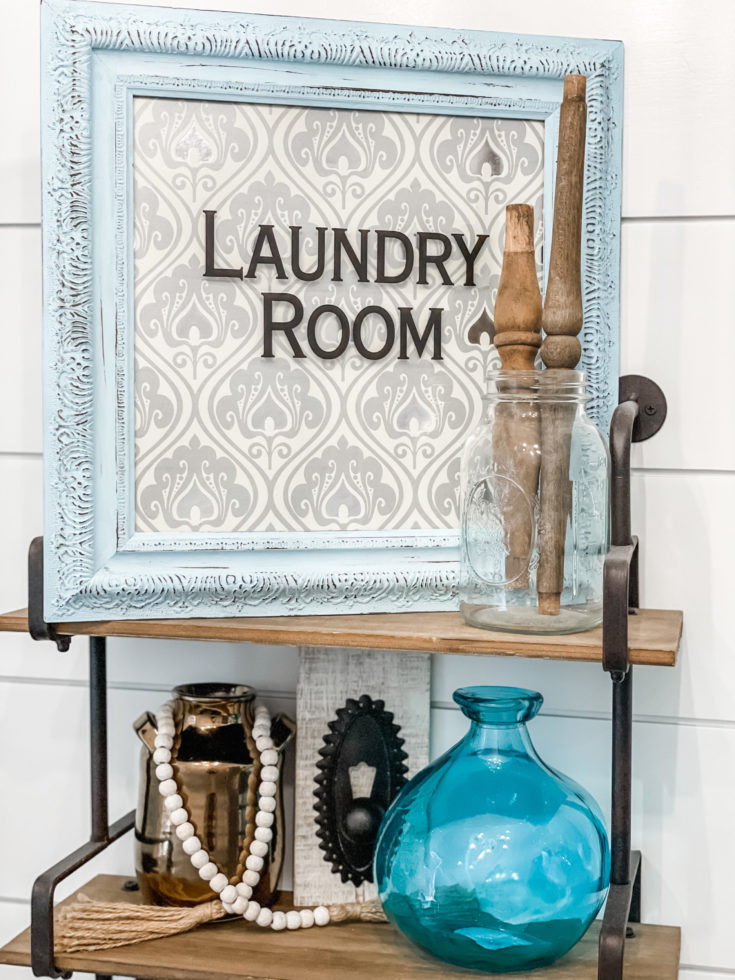 diy dollar tree laundry room sign
If you didn't know... adding cute decor into your laundry room will 100% increase your chances of doing your laundry.
Okay... maybe that isn't completely true, BUT- it does help some! 😂 I honestly don't do many "laundry room" crafts, but this is one I couldn't pass up! It was pretty easy to put together... and you could truly make it as simple or extravagant as you want!
Materials
frame WITH glass
1 piece of scrapbook paper
paint of your choice
sanding block
laundry room sticker from Dollar Tree
Instructions
Once upon a time, I framed a gorgeous piece of scrapbook paper to display on a gallery wall... it was simple and was good for its time (you can see how that project turned out HERE). NOW- I'm pulling this frame back out to give it a new life! This is the scrapbook paper I chose for its new look- it came from this "oh so silver" paper book, which I have had for YEARS. Now to get into the nitty-gritty... let's start revamping this frame! Make sure you remove all contents from the frame, including the glass. Go ahead and paint your frame with a good layer of whatever paint you choose- I went with "pool" by Waverly Chalk paint!
Here's what it's looking like after two coats of paint!
Now comes the magic. Take your sanding block, and start sanding lightly over the "risen" parts of the frame. I also hit random parts throughout the frame just to keep it consistent, so feel free to sand wherever your heart desires!
After you sand your heart out, go ahead and stick your scrapbook paper and glass back into the frame. Of course, you could stop here- it looks GORGEOUS the way it is! However, I wanted to take it one step further...
I went ahead and cut out the parts of the Dollar Tree sticker that I wanted to use for this project, and sat them on the frame to decide where I wanted them to go. Then I simply stuck the stickers onto the glass... and that was IT!!! I mean... C'MON NOW!!!! Doesn't that just look amazing?!?! After doing this project, I am dying to get my hands on more of the Dollar Tree wall stickers! They were so easy to work with, and look so nice! If you haven't seen the rest of my laundry room, you can check it out HERE! Once you see the whole room, then I think you can see just how good this sign fits in!
MAKE SURE TO PIN!