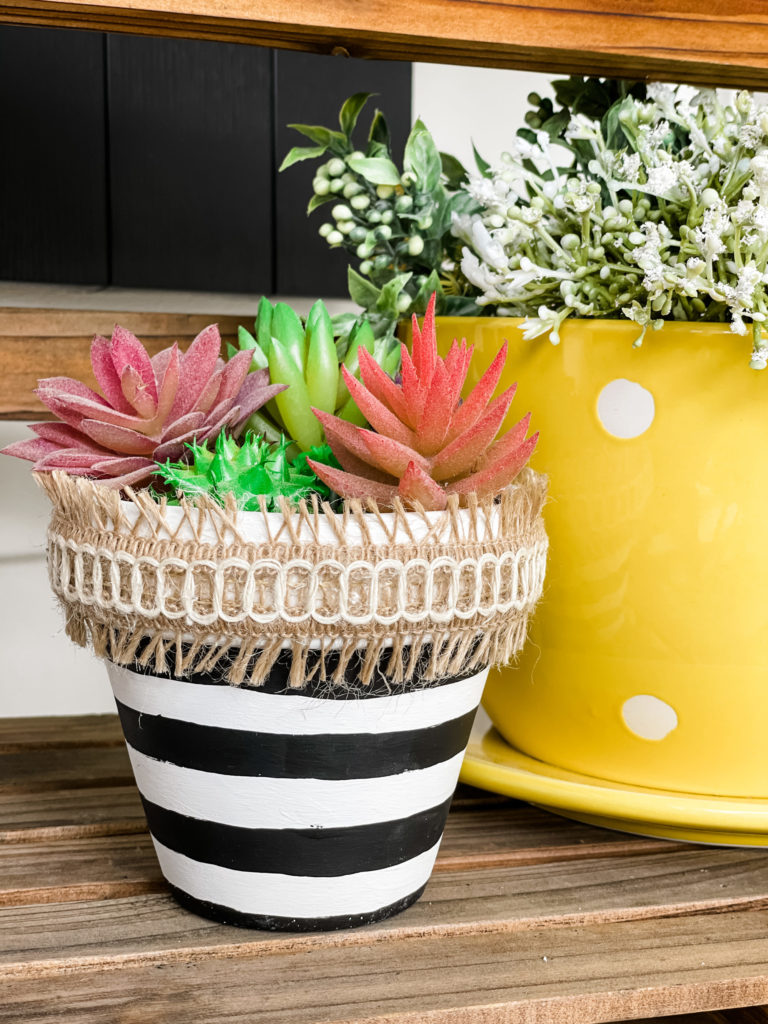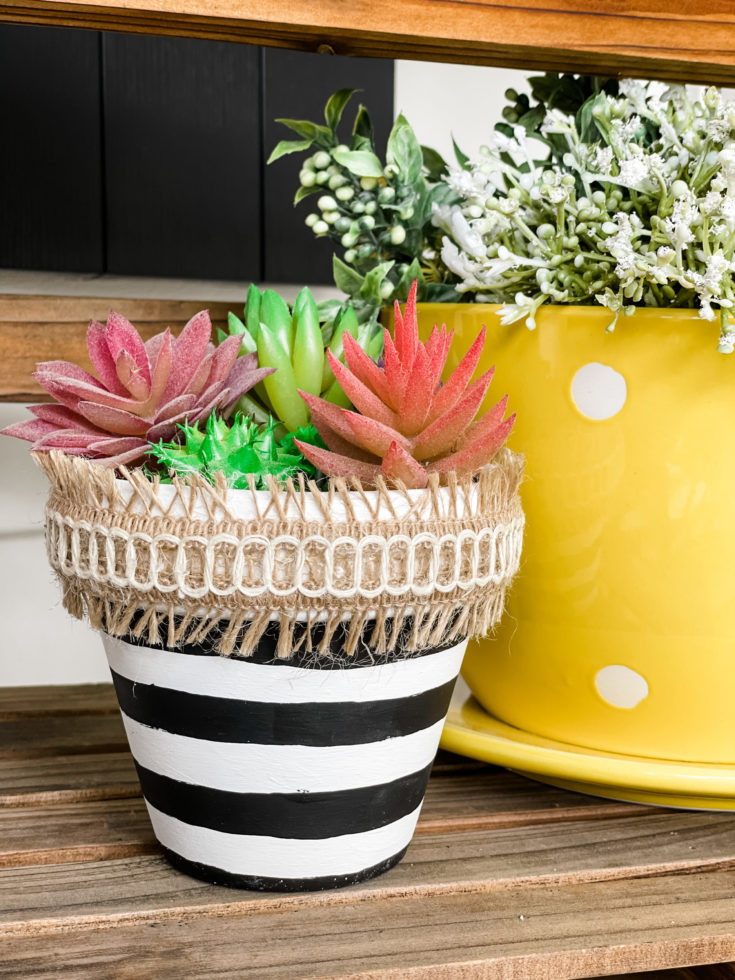 Dollar Tree terracotta pot makeover
Call me crazy, but I don't LOVE the way a terracotta pot looks in its original state. The clayish/orange color doesn't tend to go with my decor... BUT, I still buy them- because I know I can give them a MAKEOVER!
There are literally so many ways you can revamp a terracotta pot... but today, I'm sticking with the good ole' fashioned PAINT!
Materials
Terracotta pot (mine came from Dollar Tree)
Paint colors of your choice (I chose black & white from Apple Barrel)
Burlap ribbon 
Hot glue
Instructions
If you've seen my Spring Front Porch, then you know that I love decorating with black and white stripes... which is why I decided to paint this bad boy to match! First, just paint your pot white. Like I mentioned above, I just used the color "white" by Apple Barrel paints! It ended up needing two coats to be completely covered.
Next step... you guessed it... paint on your stripes! I know this can be scary for some people, but hear me out- if you mess up, you can touch it up after it dries! NO biggie!!
Here is how mine is looking so far! As you can see, the stripes are NOT perfect- which is totally fine!
After it dried, I went back in and touched up some spots that needed it... which is why you don't need to be TOO caught up in being perfect!
To finish it off, I decided to hot glue some burlap ribbon around the brim of the pot... and this COMPLETELY set it off!!! This ribbon is from Hobby Lobby!
Lastly, I added this smaller ribbon from Dollar Tree right in the center of the other burlap ribbon. I am IN LOVE with how it turned out, y'all!!!!! So, what do YOU think?? Will you be trying this one out? I sure hope so!
PIN IT FOR LATER!!!