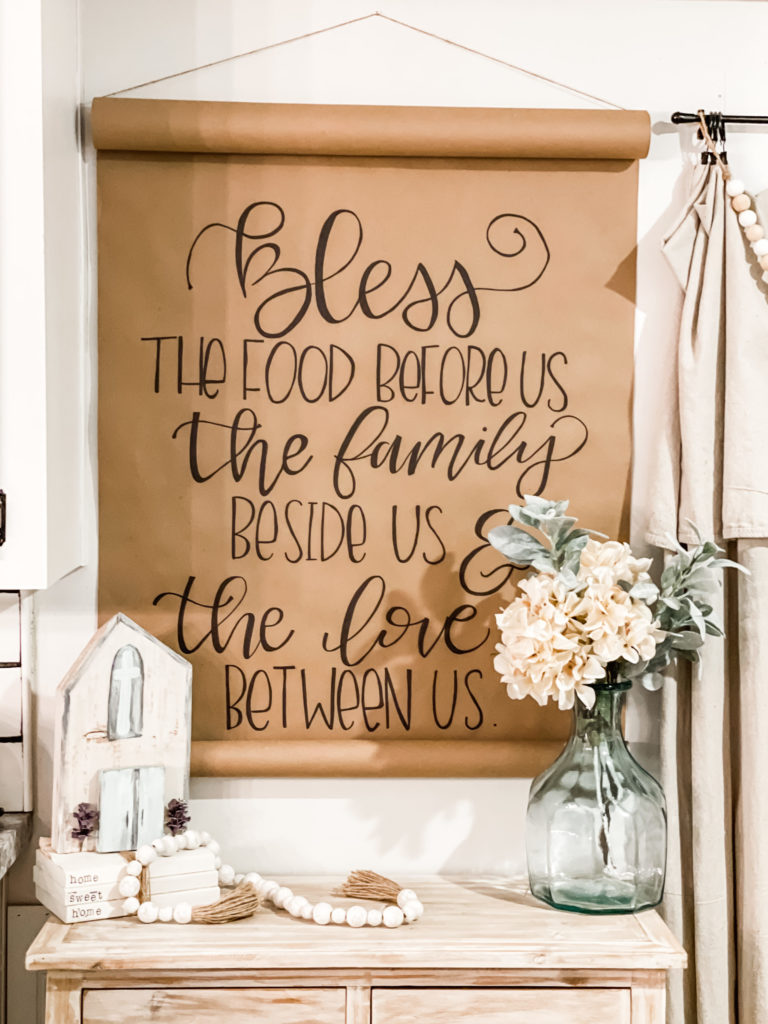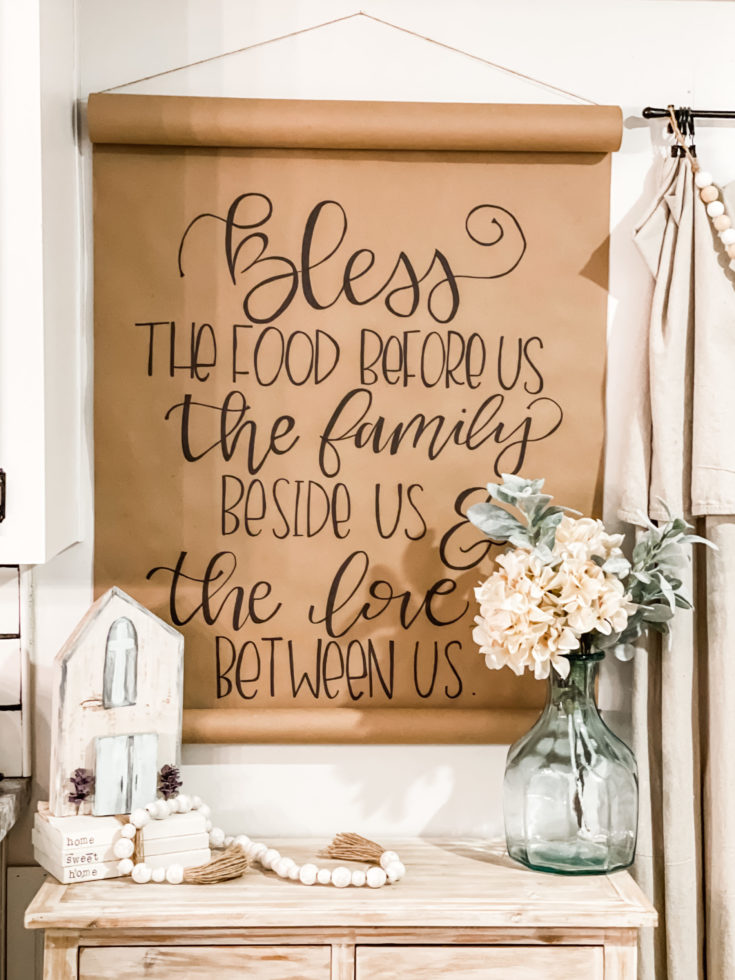 diy kraft paper scroll sign
I always see signs like this for sale for around $40-$50... so Hannah (my assistant) decided to MAKE one for her kitchen for only $6!! It's pretty easy, and turns out SUPER CUTE!
Materials
1 kraft paper roll (I used duck brand from Walmart, which cost me $4.50!)
black sharpie
Dollar Tree twine
any kind of tape/glue (I used glue dots from Dollar Tree)
pencil
Instructions
First, roll out your paper to your desired length. It might be easier to think of your design first, so you know how long you want your kraft paper to be. MAKE SURE you have some empty space on the bottom AND on the top, since we will be rolling it at the end.
With a pencil, trace out lines so you know you'll be writing straight.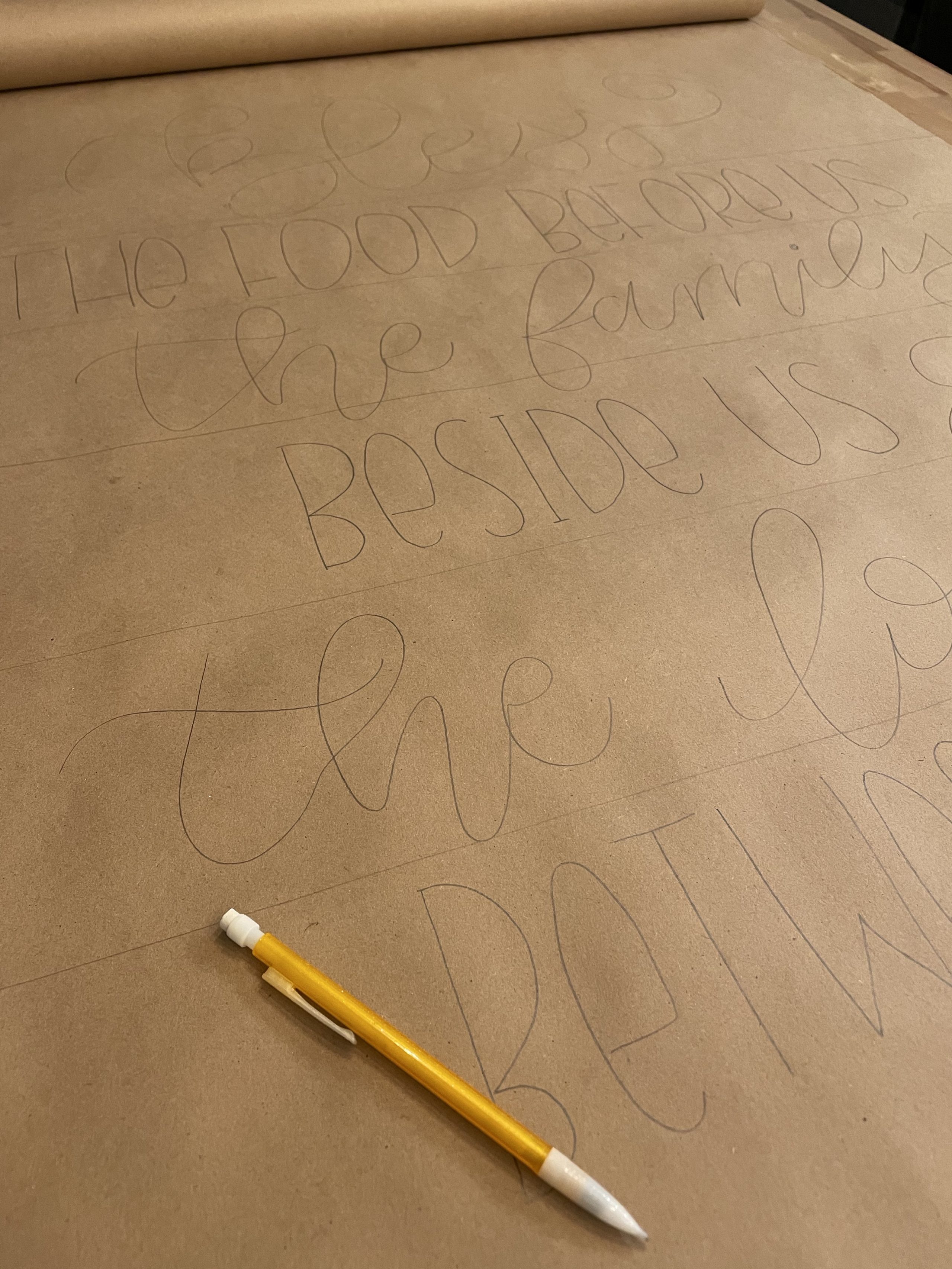 Next, begin writing out your quote with a pencil. I HIGHLY recommend using a pencil first, so you can erase something incase you mess up!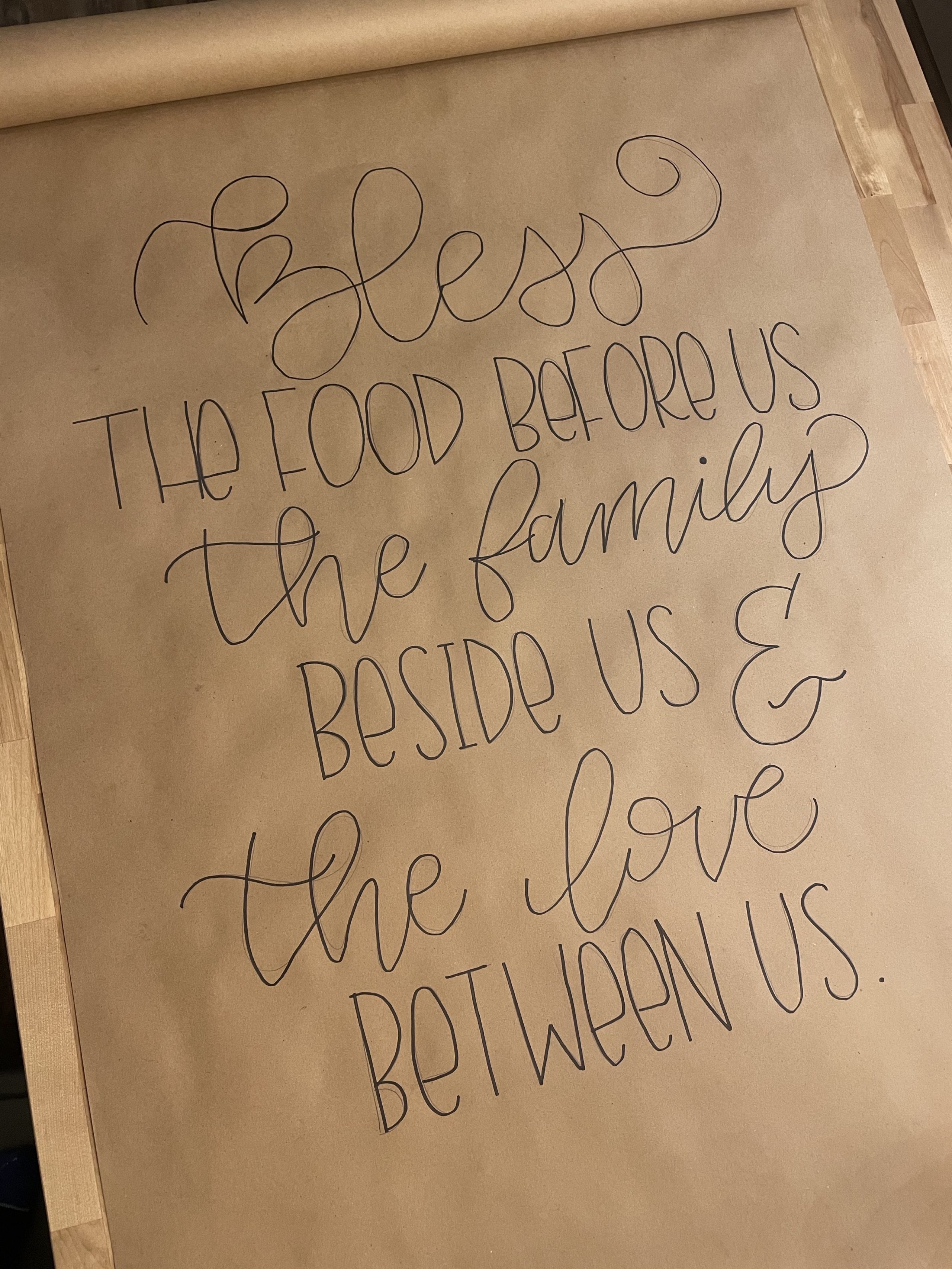 After you have your quote written the way you want in pencil, go ahead and go over it with sharpie! You don't have to be SUPER careful on this part, because we'll be going over it to thicken it up!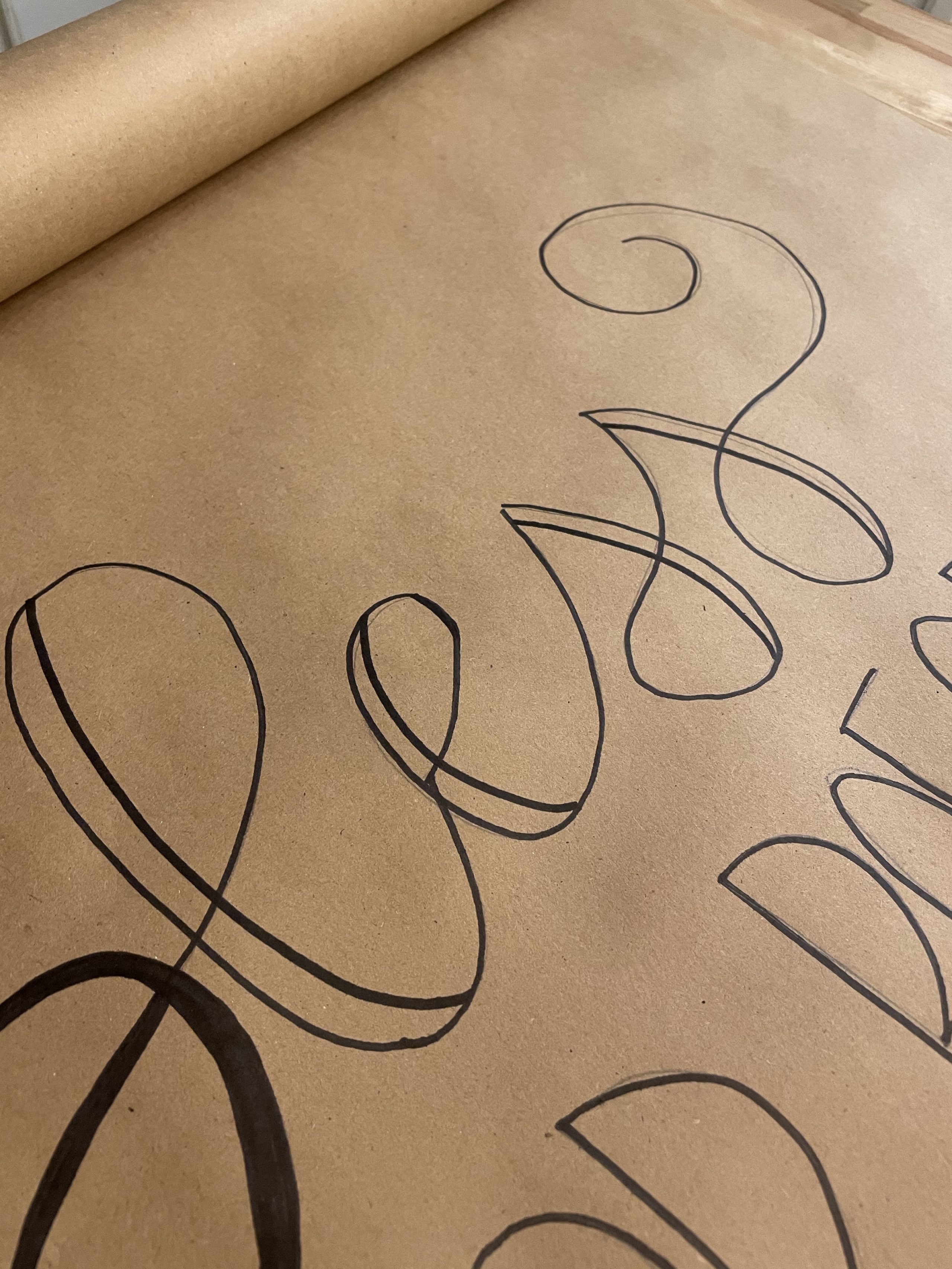 I just want to show you how I go about thickening my text! This is also considered "faux calligraphy"... on all the parts of the word where your pen would be going DOWN, that is where we want our text to be thick!
As you can see, I outlined the downstrokes of the word bless. Now, let's fill it in!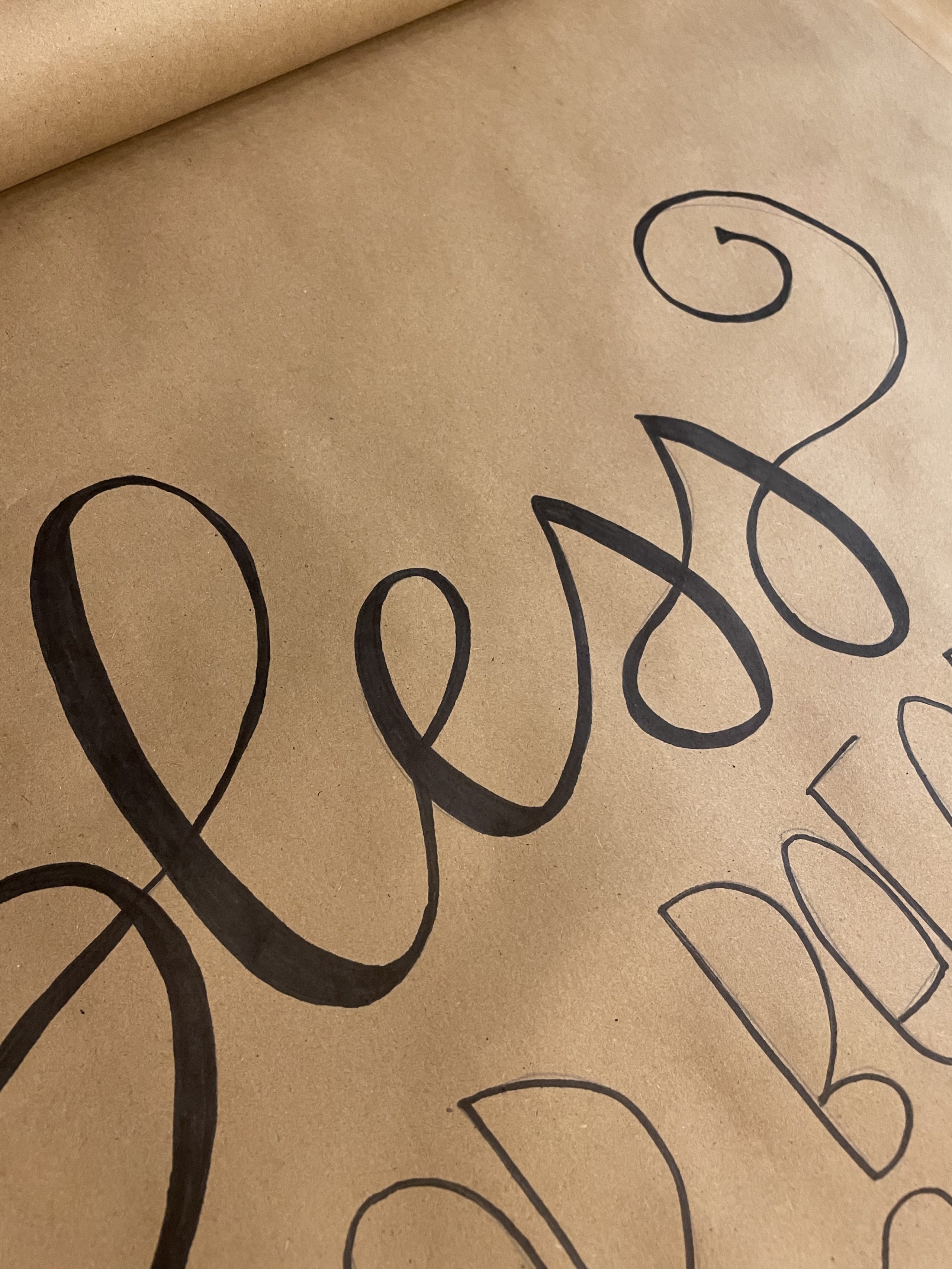 Now do this for everything on your paper!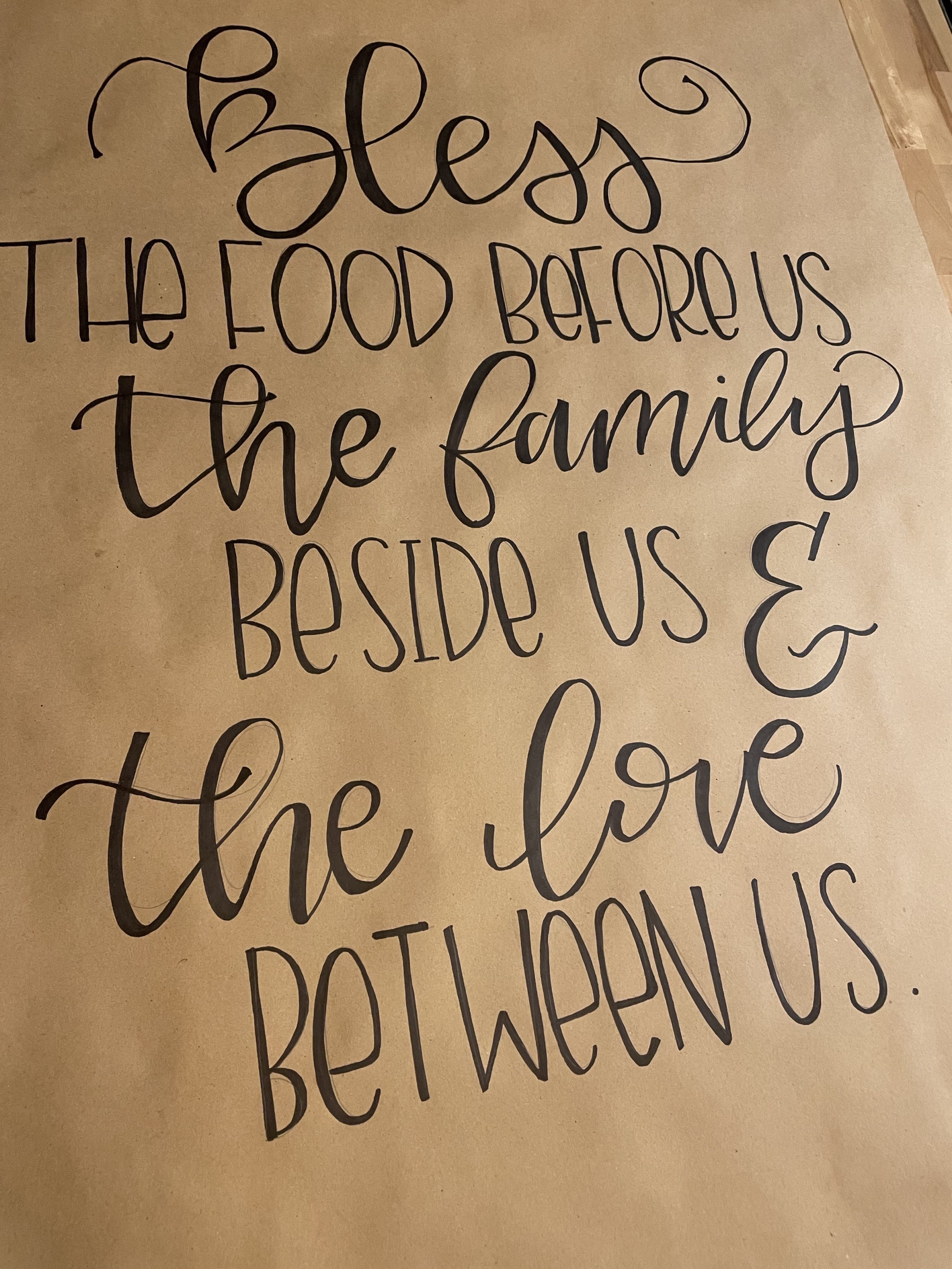 After I had everything the way I wanted it, I went back and erased all the pencil marks.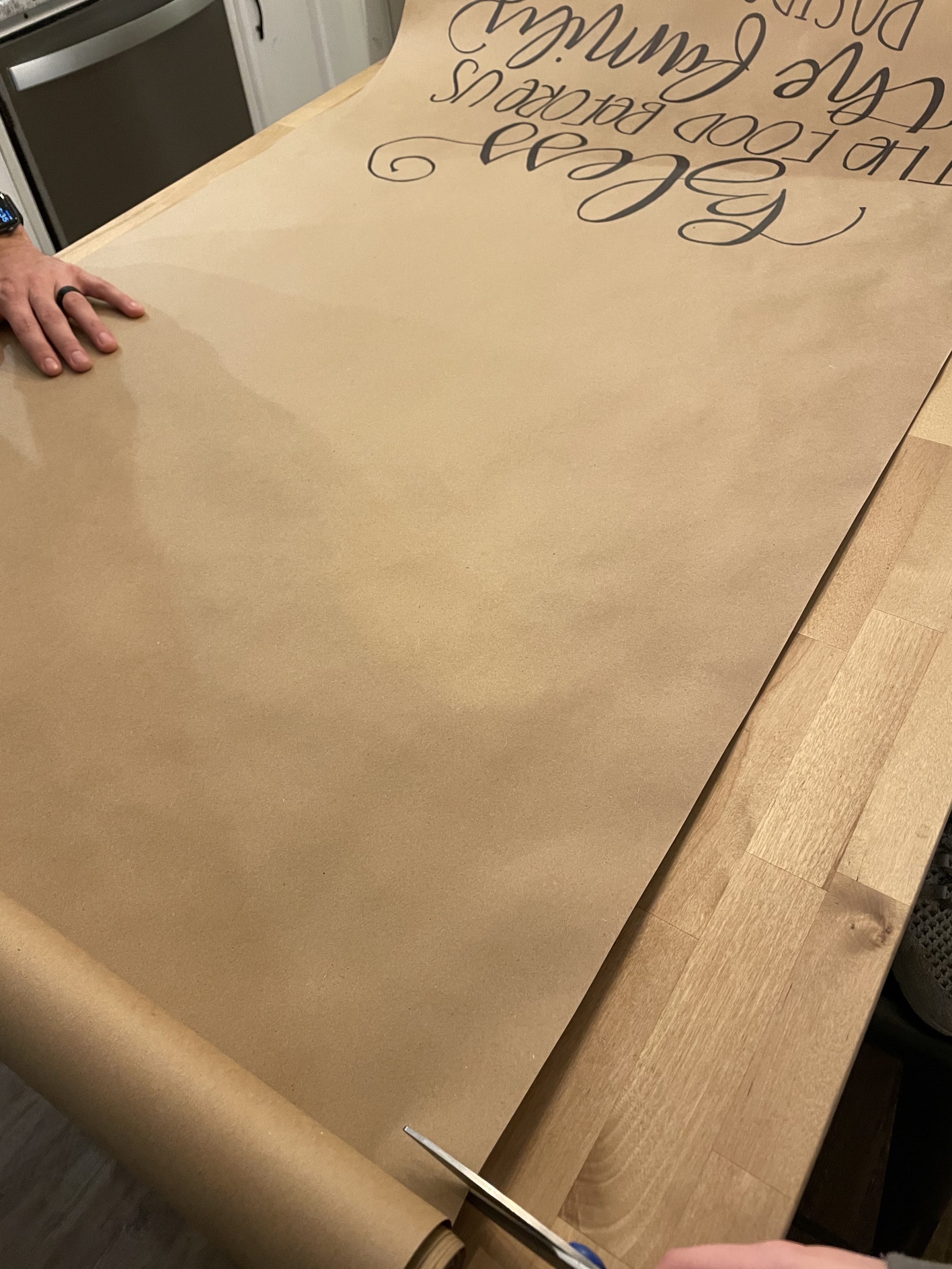 Now, time to cut! This is why I let you know to keep space above and below the text. Roll out enough blank paper so you can roll it up!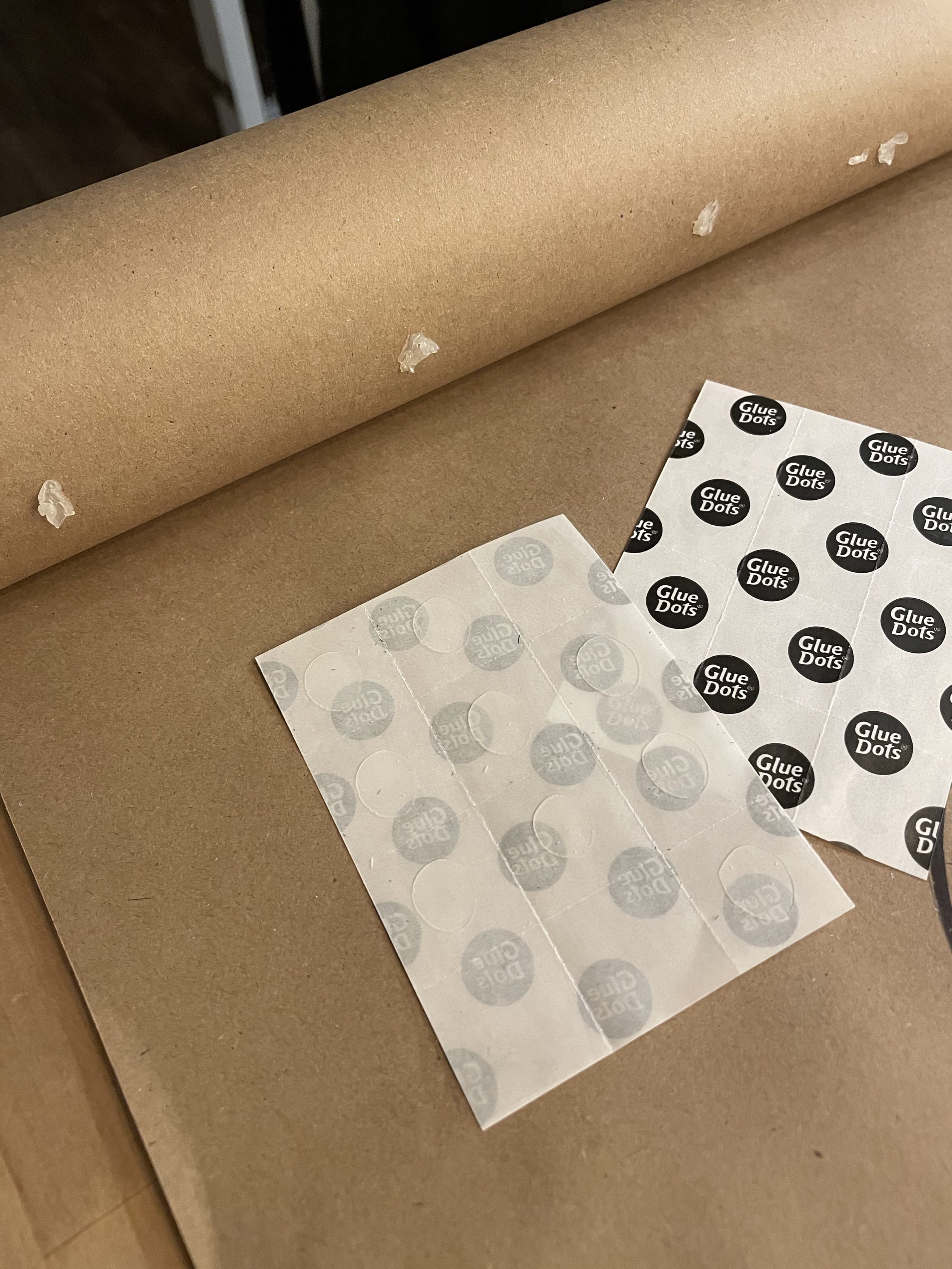 Begin rolling your extra paper until you get right above your text. Take your glue/tape (I used glue dots) and secure your roll down!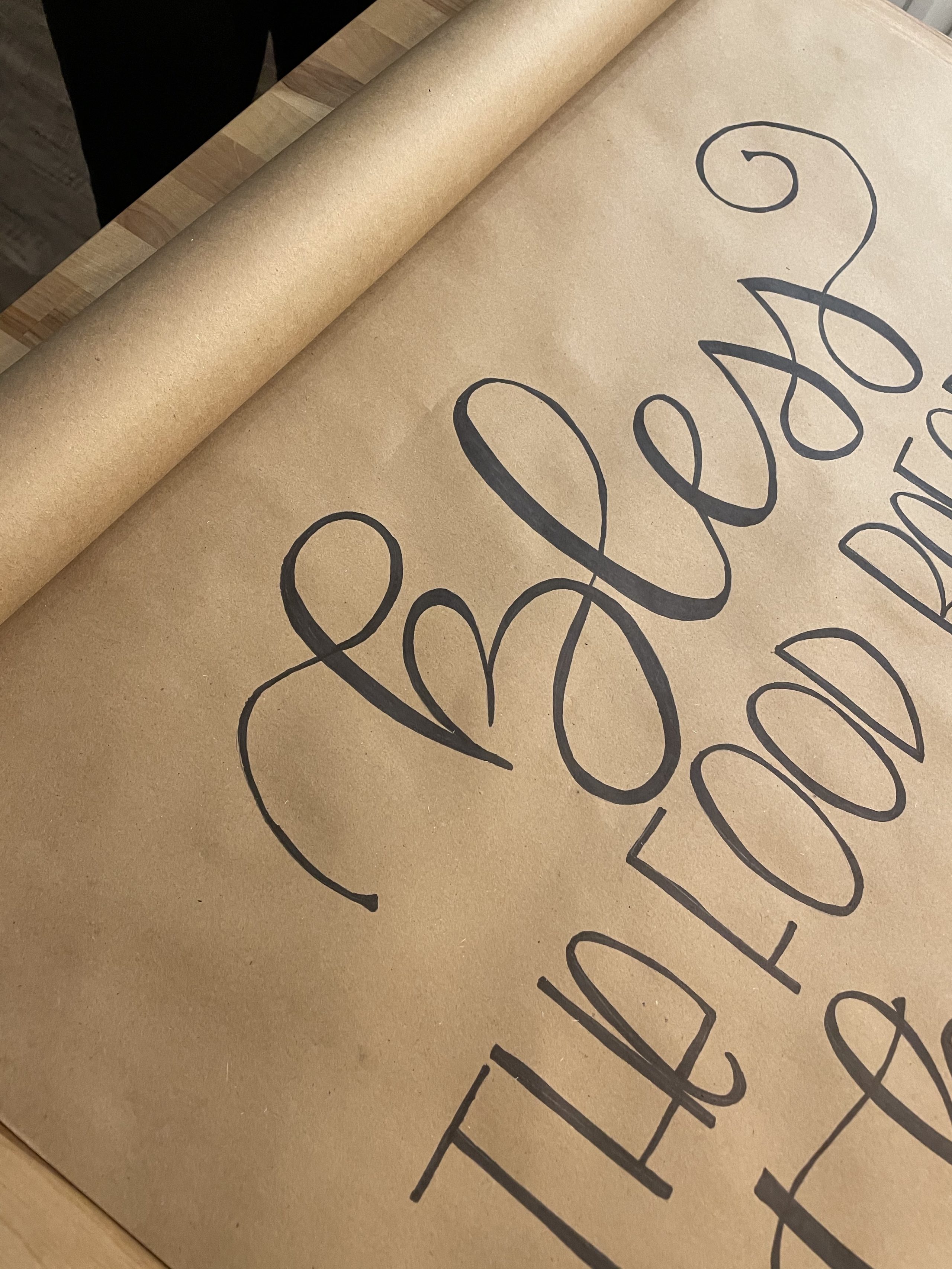 Do this on BOTH ends.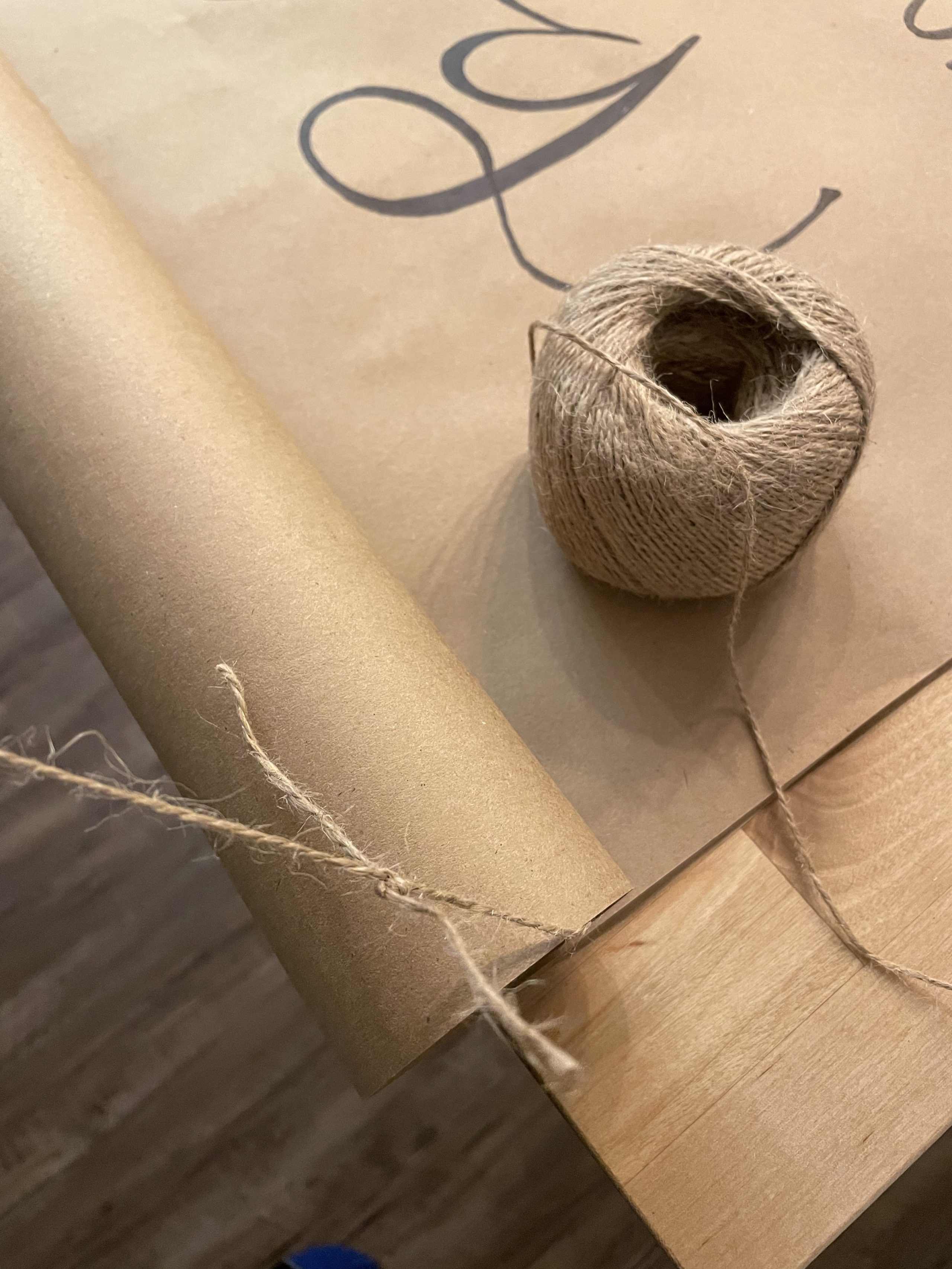 Last step!!! Take your twine and run it through the roll that you created. tie it off, and hang it up!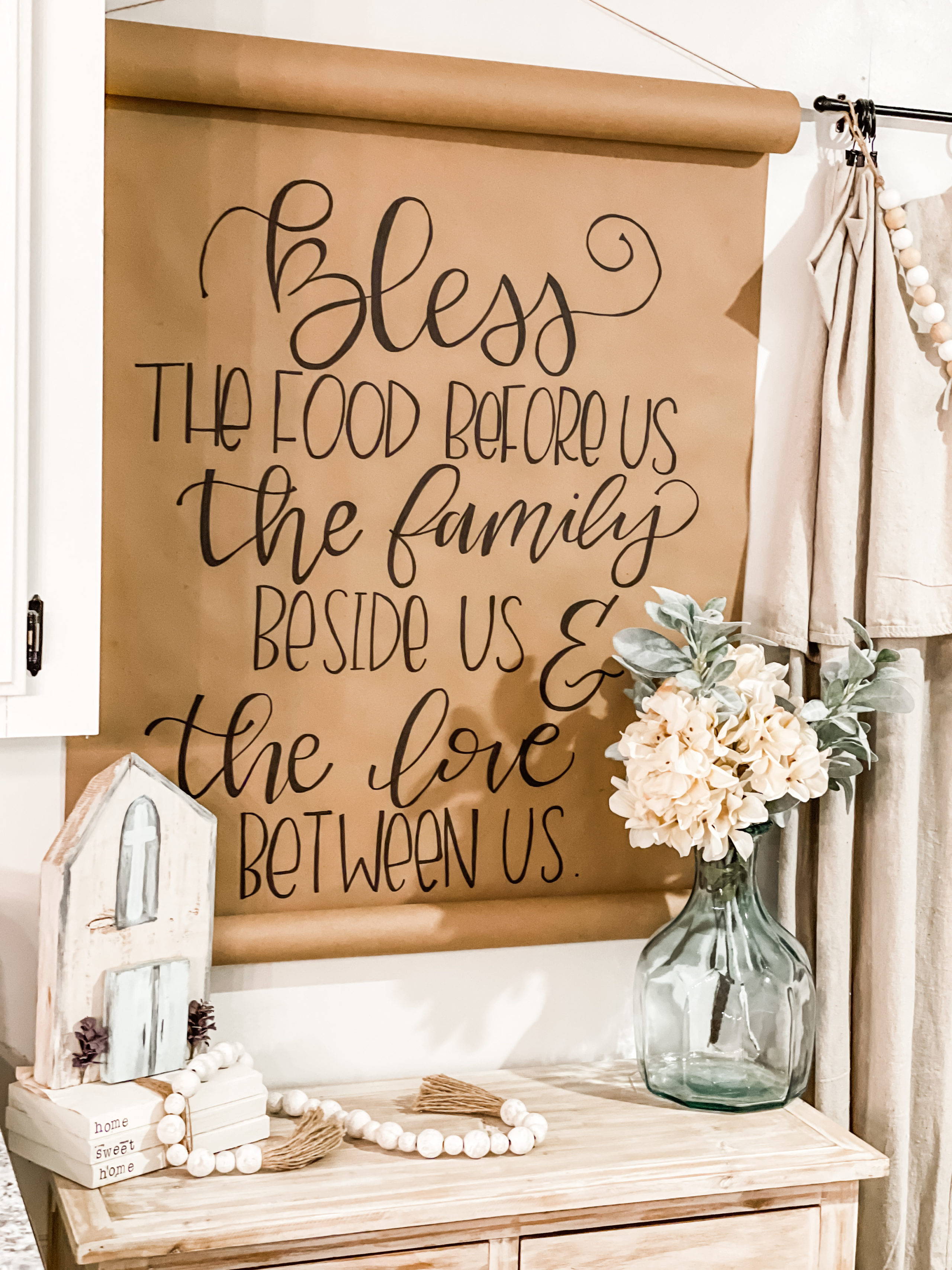 DONE! Doesn't it look SO CUTE hanging in Hannah's kitchen??
Recommended Products
As an Amazon Associate and member of other affiliate programs, I earn a small percentage from qualifying purchases at no additional cost for you in return for my referral.