Wallpaper. At one time it was the most popular home decorating trend on the planet, and then…it wasn't. It was the most dreaded word to ever hear, and even more so dreaded to SEE in a home!
BUT…as with clothing syles and everything else…things come back around! Wallpaper has made a comeback, y'all! AND…there are different types that make it soooo much easier to work with and apply- and TAKE DOWN!
From the time we built our home, I knew I was going to put wallpaper in our entry way…BUT…I am just now finally doing it. There are just not enough hours in the day. Who else can relate?!?!?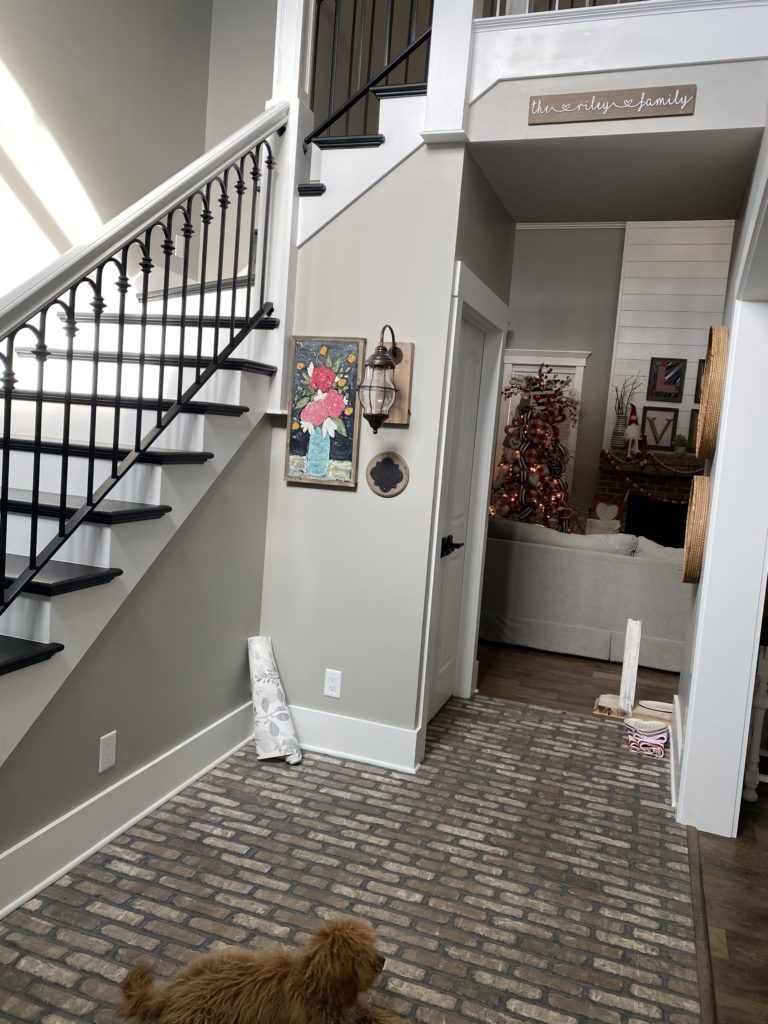 You have probably seen my brick office wallpaper from my Facebook lives. You KNOW how much I LOVE it. It was so easy to put up (did it completely myself), and it looks so dang real. Well, I decided to use the same type (it is peel and stick) in my entry way since I had such good luck, and I am truly glad I did…because WOW. It looks amazing!!!
My AFFILIATE LINK for this wallpaper is HERE! It is from Wayfair!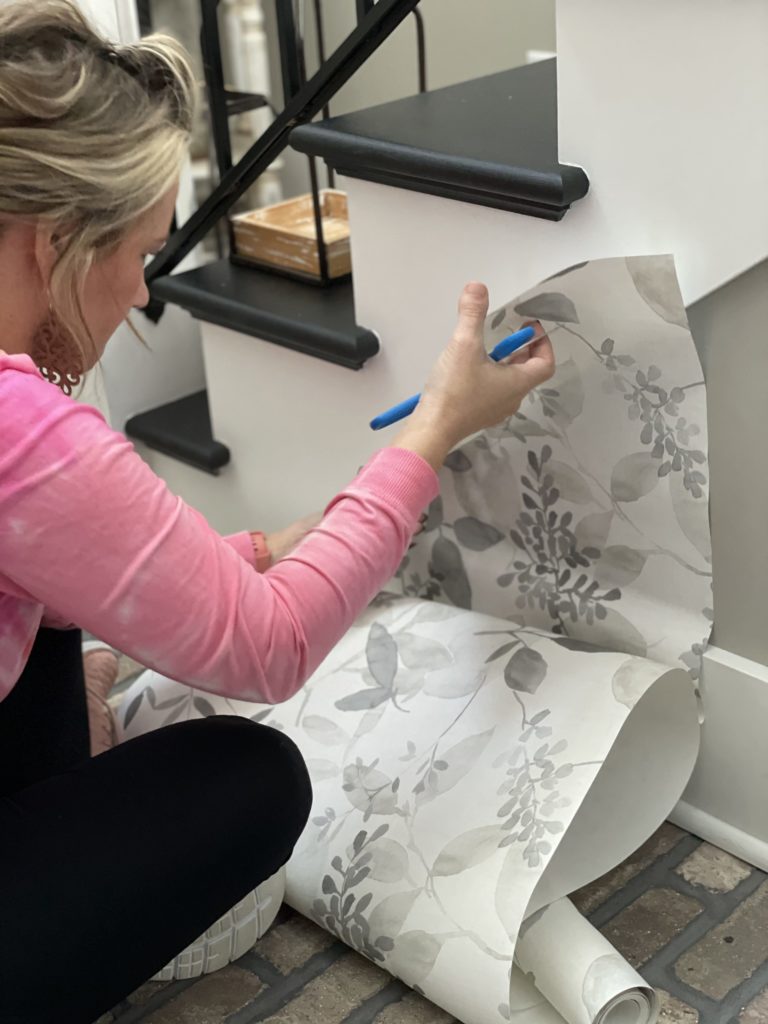 Now, let me say this. The wallpaper itself was easy to work with. BUT, the pattern and my wall variations made it much more difficult to hang than my straight forward office walls with the easy brick. SO, think about that!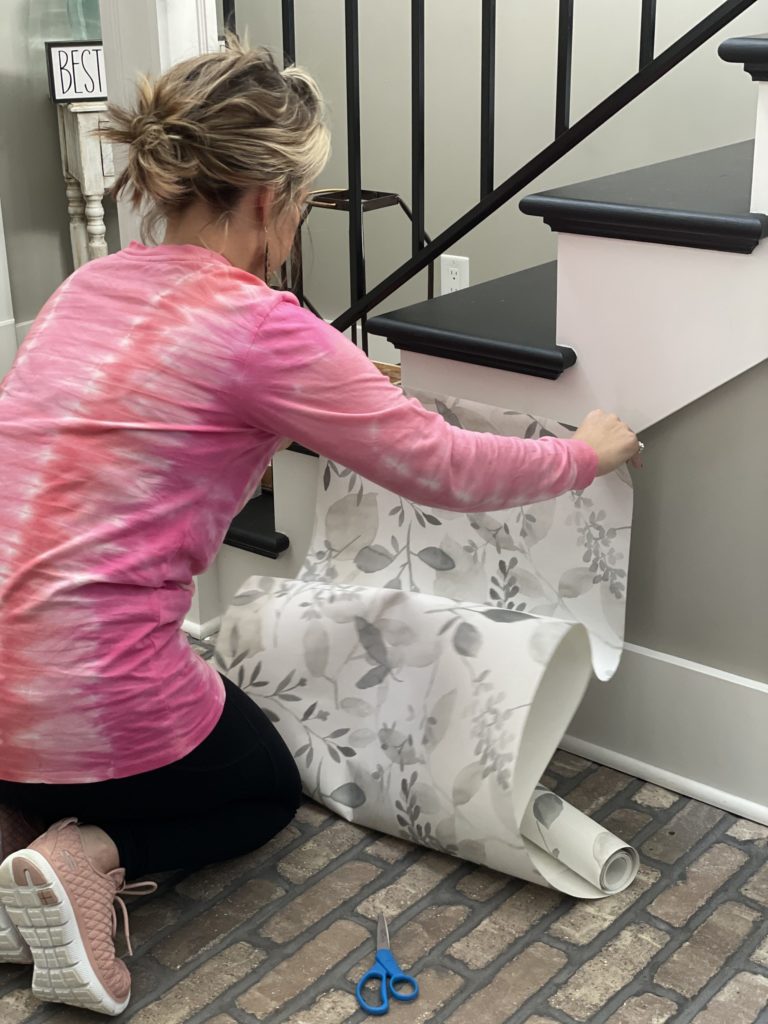 This took me a few hours for this small area…I am not gonna lie about it- it took TIME…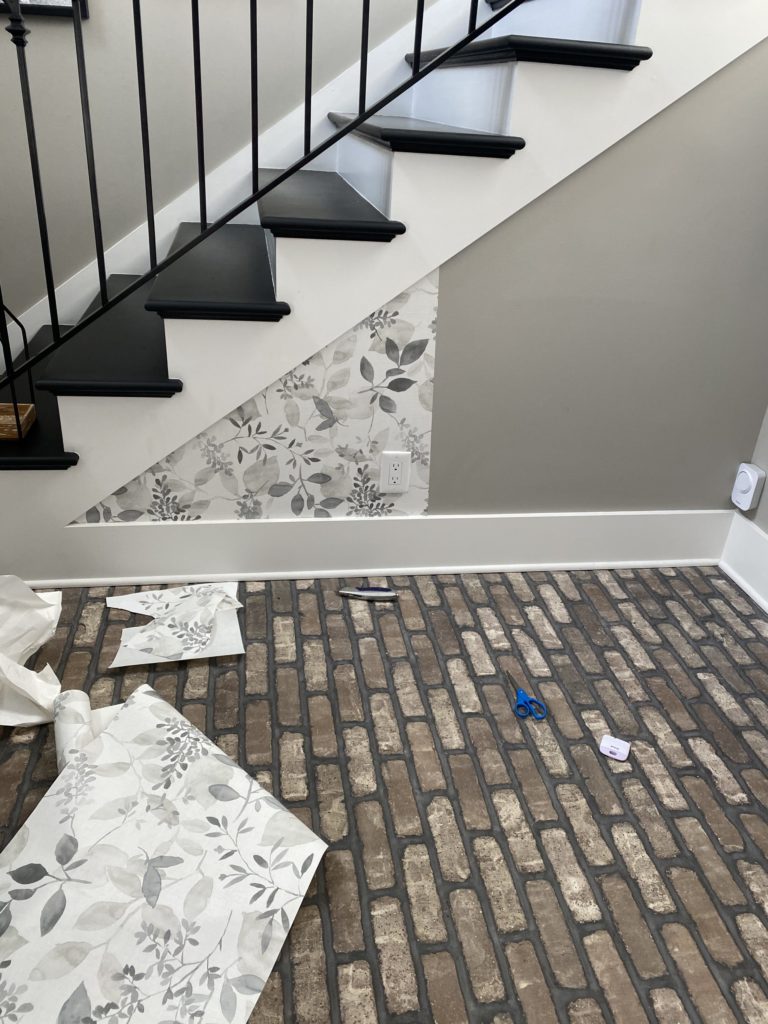 Like I mentioned before, the main reason for it taking so long is the space in general…and the design. There are LOTS of cut outs in this space. That, along with trying to match the patterns up, made for a tough time! LOL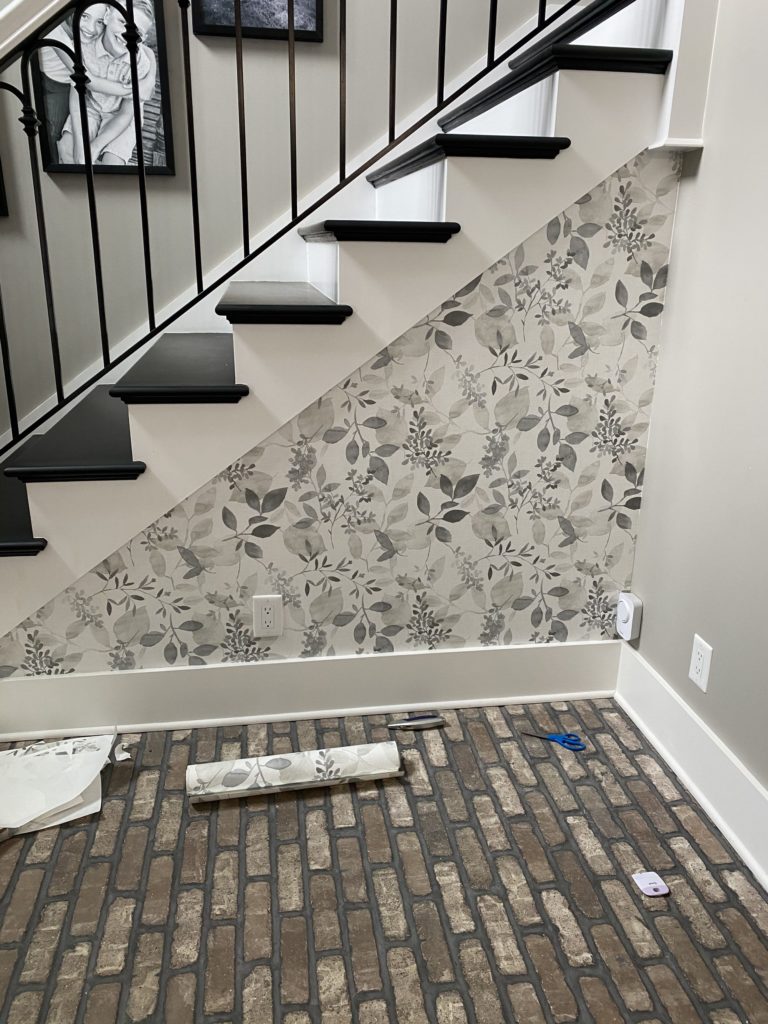 BUT…y'all…it was worth the frustration!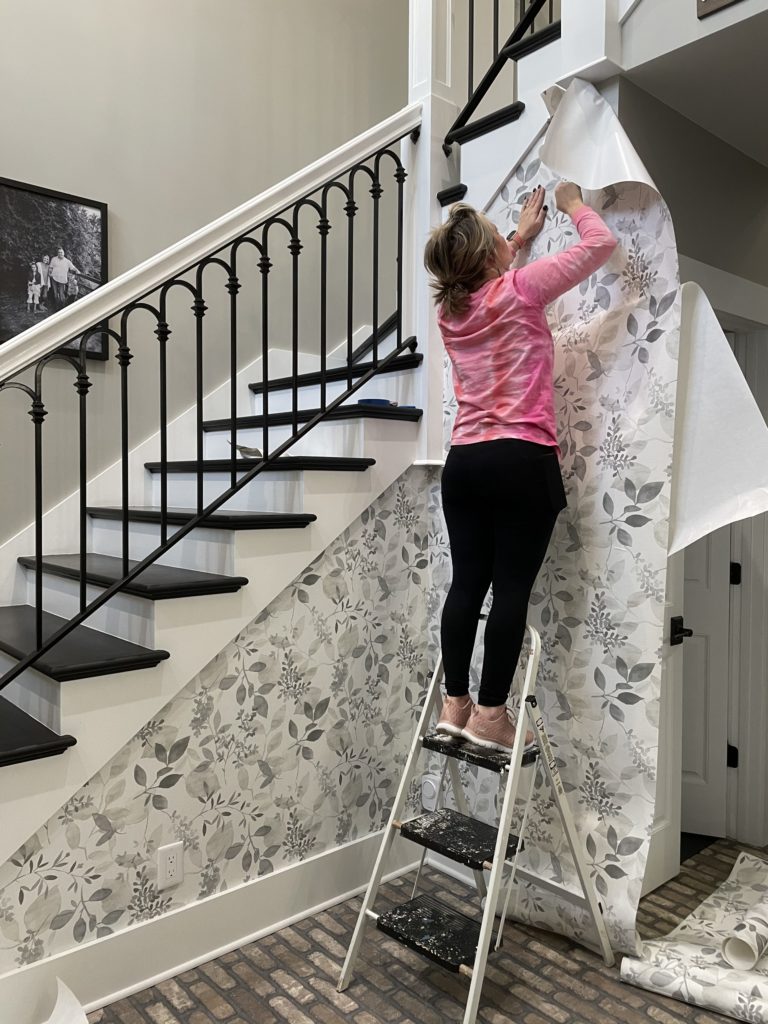 I could seriously NOT be any happier with this. NOT ONE BIT. I am over the moon.
I had to stop and admire my hard work for a few minutes before decorating it!
But not too long. This space needed to be finished!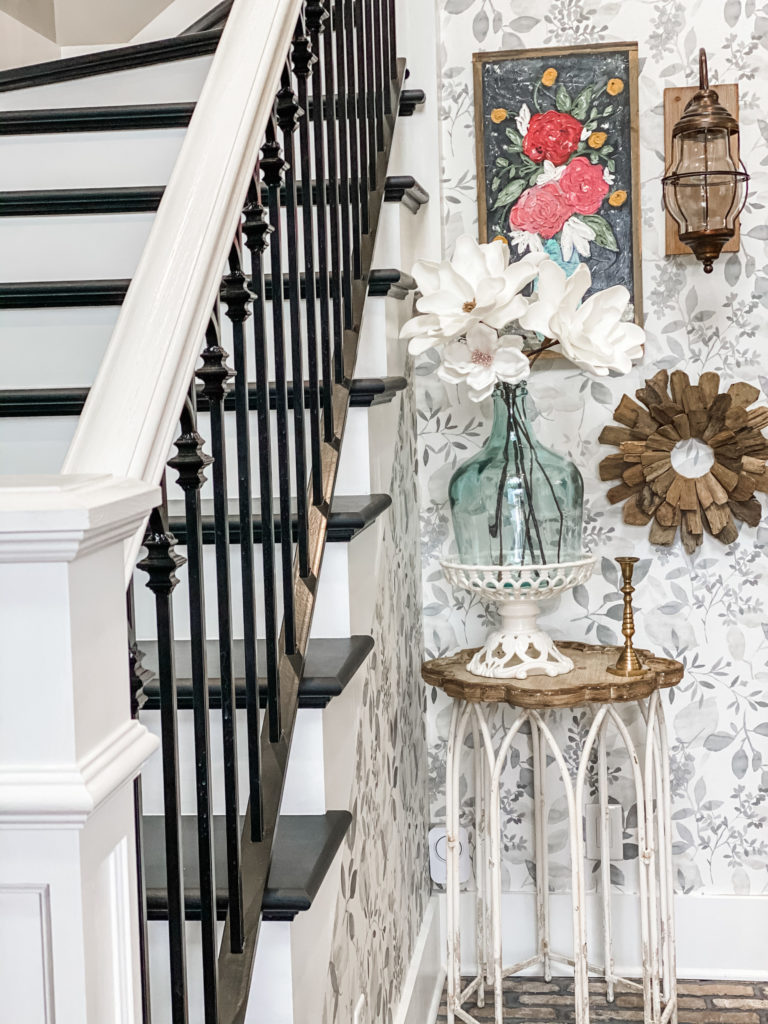 I hope you love it!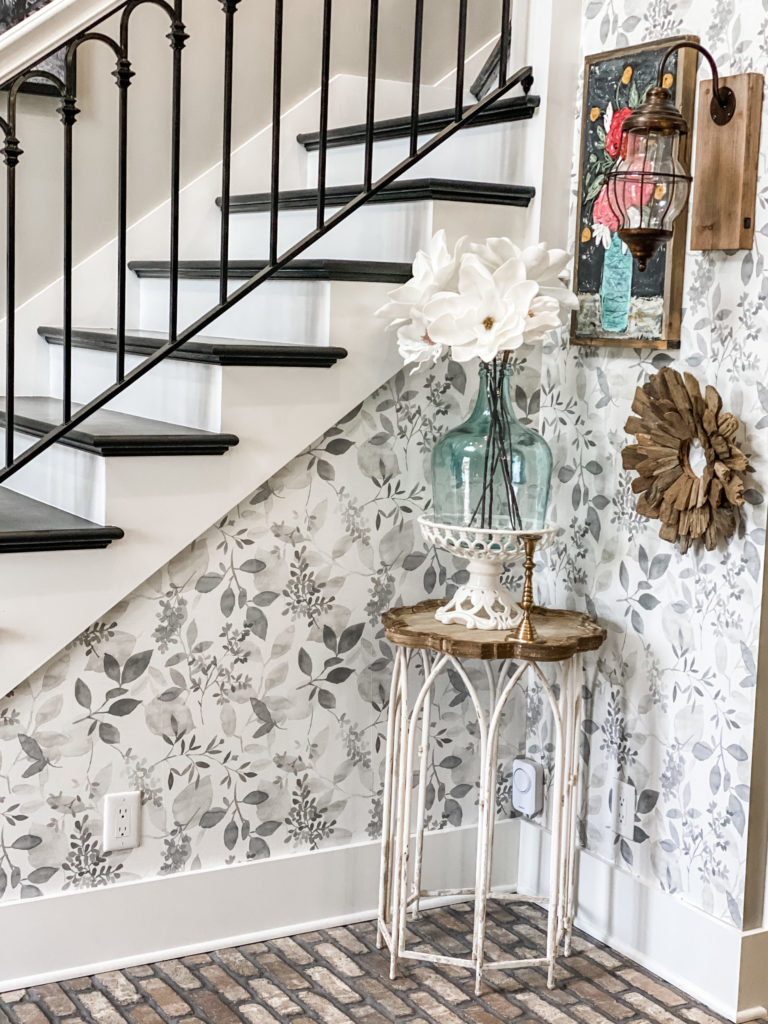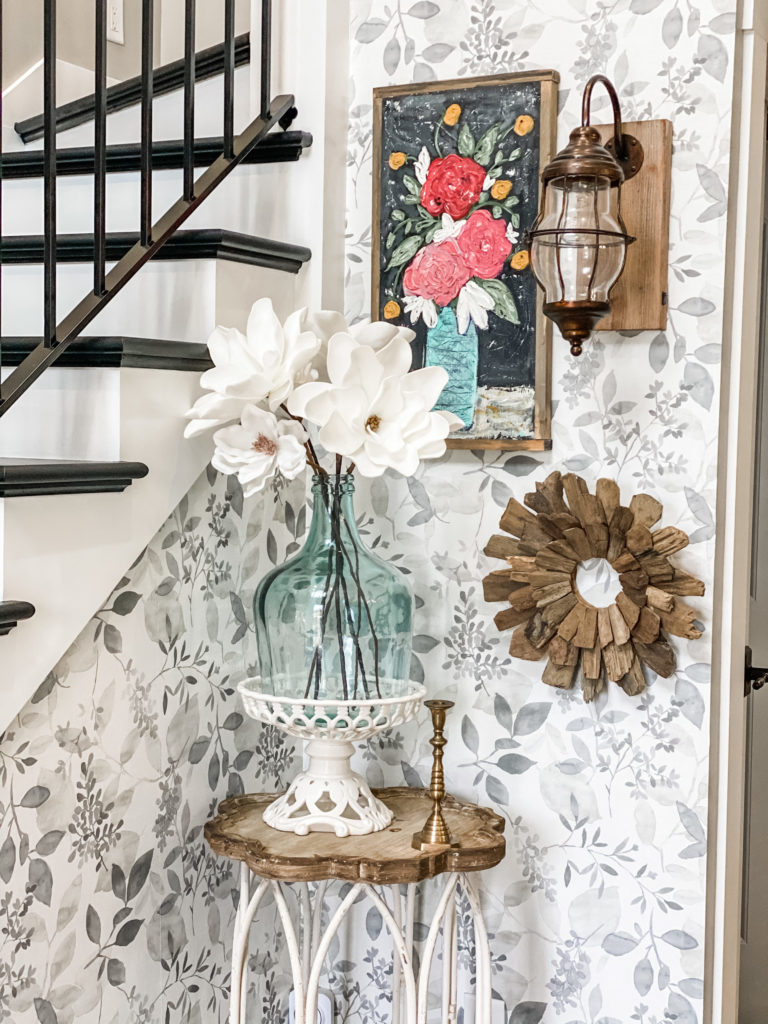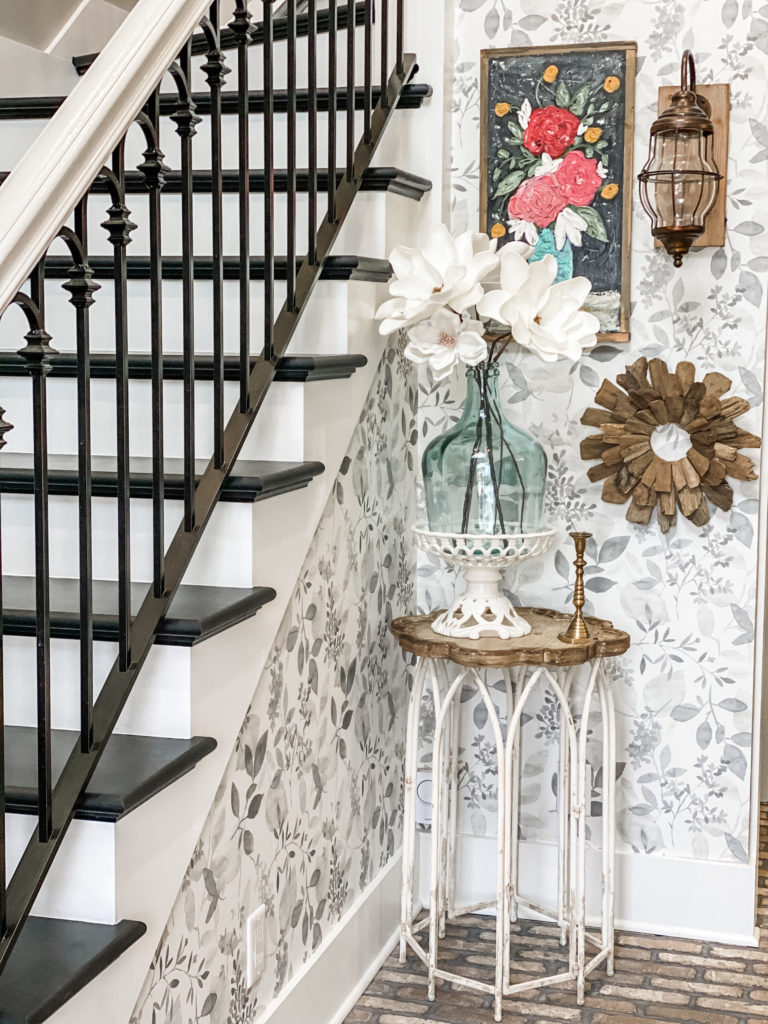 If you are interested in this wallpaper, you can find it HERE!
Be sure to save this for later!!!