The end of my hallway before you go into the master bedroom has always been a place that I have felt a little "EH" about. It is a cute little nook, but it always lacked any character. I always decorated it but just never LOVED it. That has NOW changed!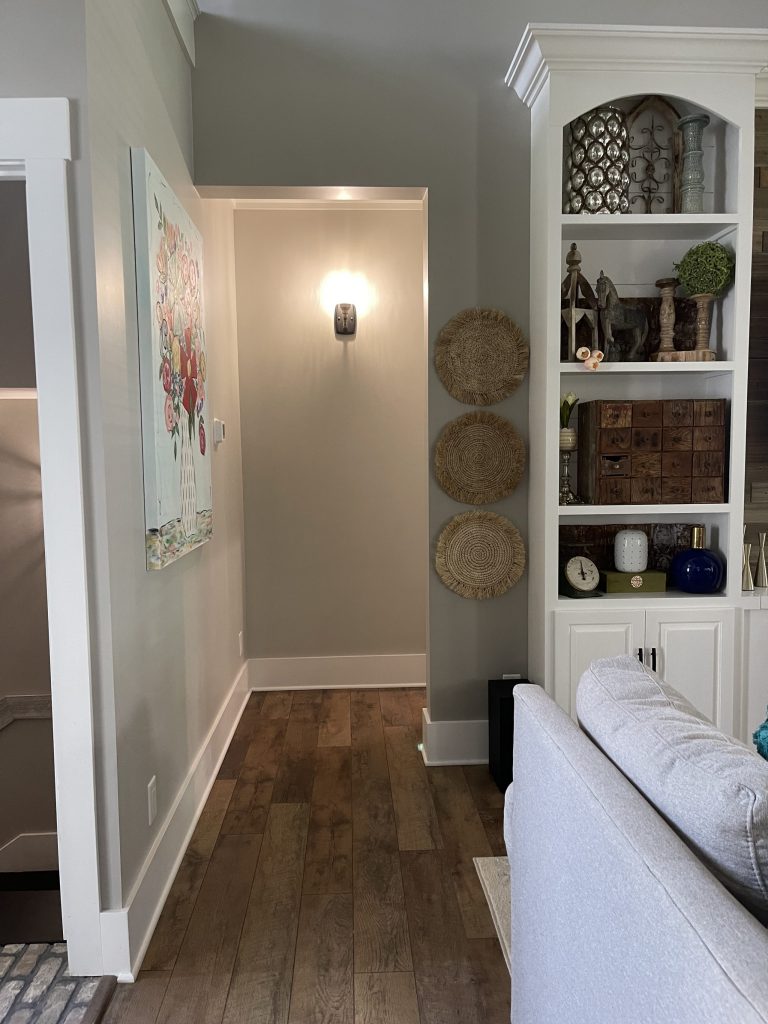 I found some peel and stick wallpaper at Walmart and it said, "TAKE ME HOME AND PUT ME ON THAT WALL!"…so I did!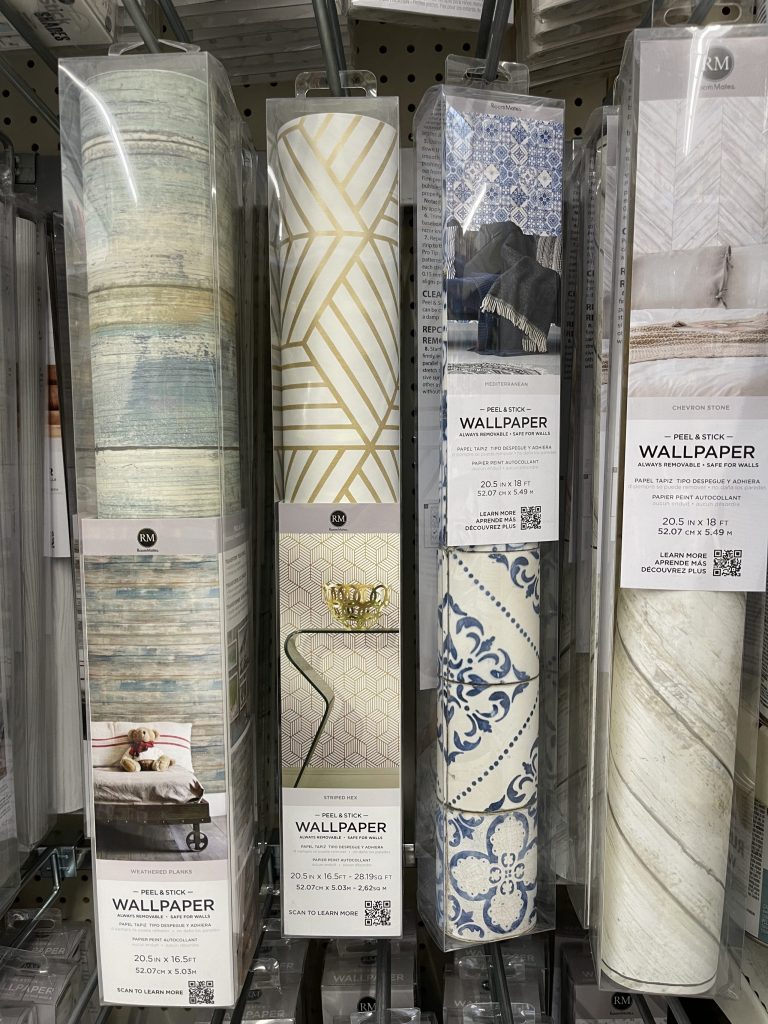 I will give an honest review of this paper and the process….because, I always do…no matter what. I love the outcome, but I hated the process this time.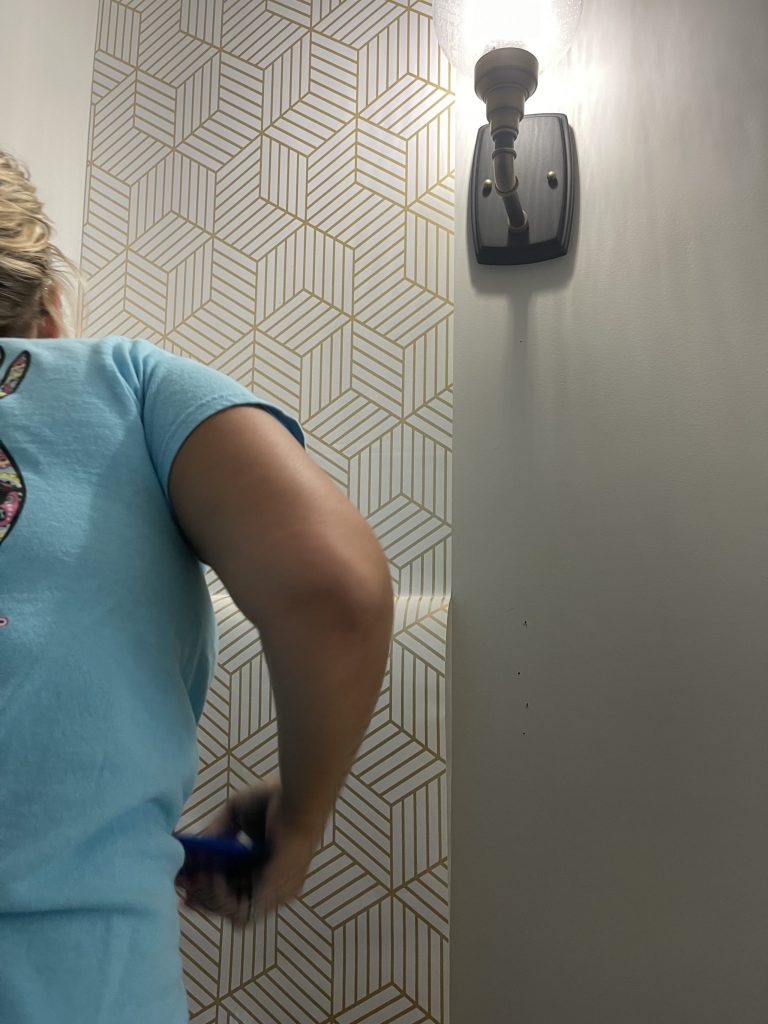 Let me shoot it to you straight. The wallpaper is very very pretty…and it is a good price. BUT, it was NOT the easiest to work with. This is my 3rd time hanging peel and stick, and it was by far the hardest. The paper wrinkled and got stuck together way easier than any of the other that I used in the past, which made it much harder to work with. It also was super hard to match up the designs, BUT…because of the geometric look of it, that really didn't end up being a huge issue. You couldn't really tell in the end.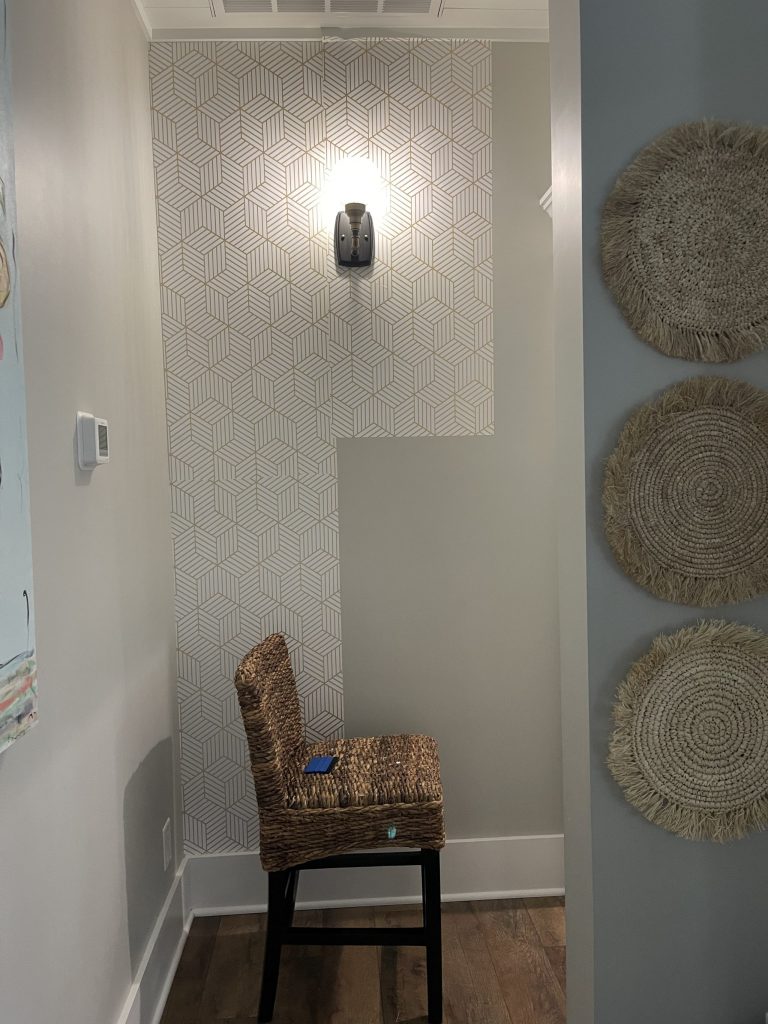 As always, we started at the very top and worked our way down…making SURE to get all the bubbles out as we went. I had Kylie helping with the taller parts because I wasn't tall enough (imagine that!!!).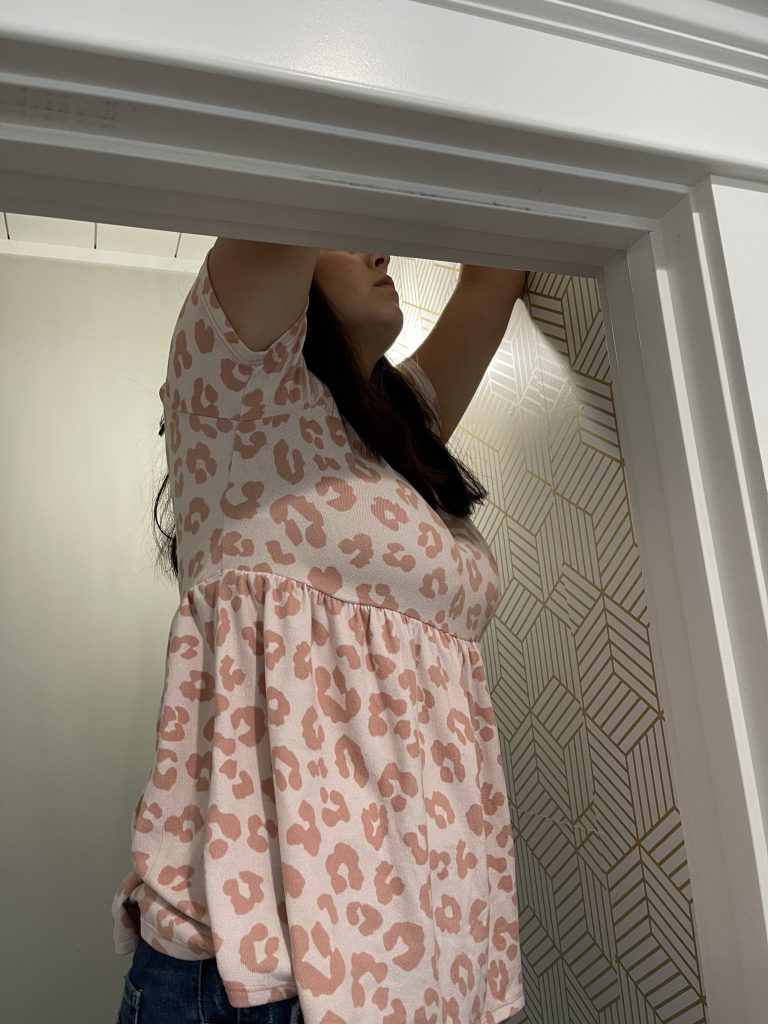 We used THIS to get the bubbles out, and I do believe this little set from Amazon**referral** is a MUST HAVE when hanging peel and stick wallpaper of any kind!!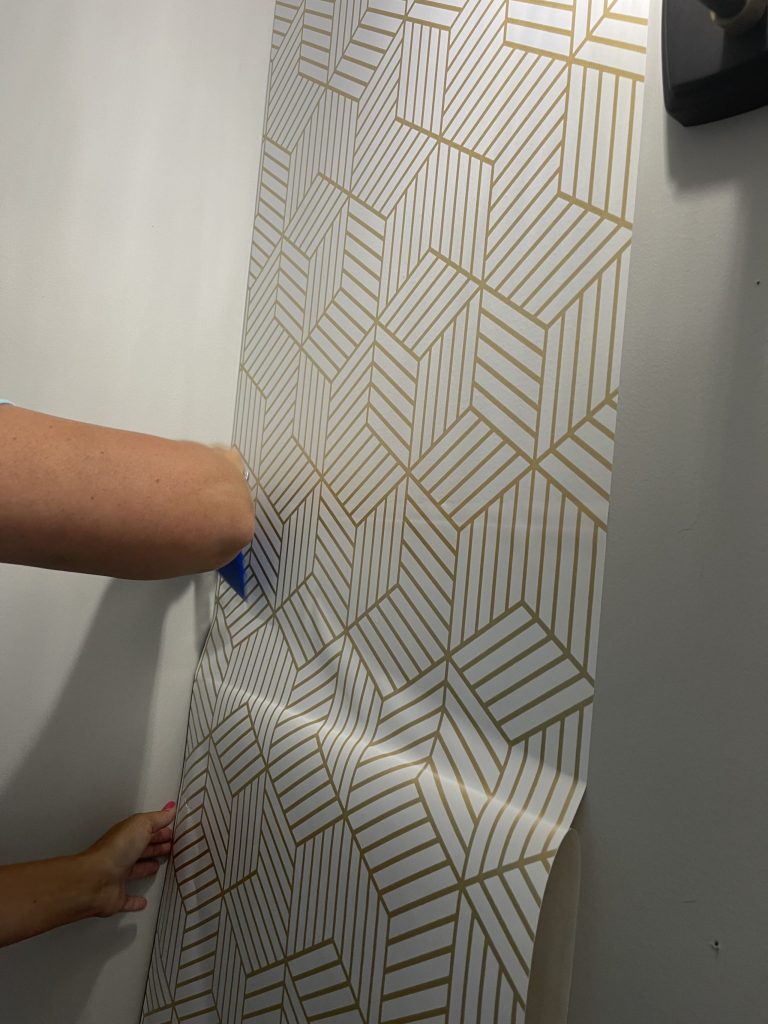 The process was the same as both of my other walls that I have done, so I will link those for you too, so you can see it!
Here is the FINISHED product. Don't look too closely. It is DEFINITELY not perfect by any means, but thankfully- not many will be looking up close and personal at it! ….and with decorations hanging, you honestly can't see the flaws much! I don't feel like it is fair to not show the "not so greats" too, at least on occasion!